Happy Friday!! Clearly I love engagement rings, and I have found a lot in my lifetime BUT this collection from Point No Point Studio is jaw-dropping! Each piece is more unique than the next, and I am obsessed with the creativity and design! I literally had to do a double take, LOVE!!!
"Model making the first step to turn a sketch into reality is to make an accurate model. To achieve this we use both wax carving and CAD rendering. In CAD we precisely measure each stone and melee (tiny accent diamond) to make the most accurate and precise settings. Each rose cut diamond we use has been cut by hand, in order to make a setting for these unique stones  we use scientific equipment to measure every angle to achieve the most perfectly matched setting."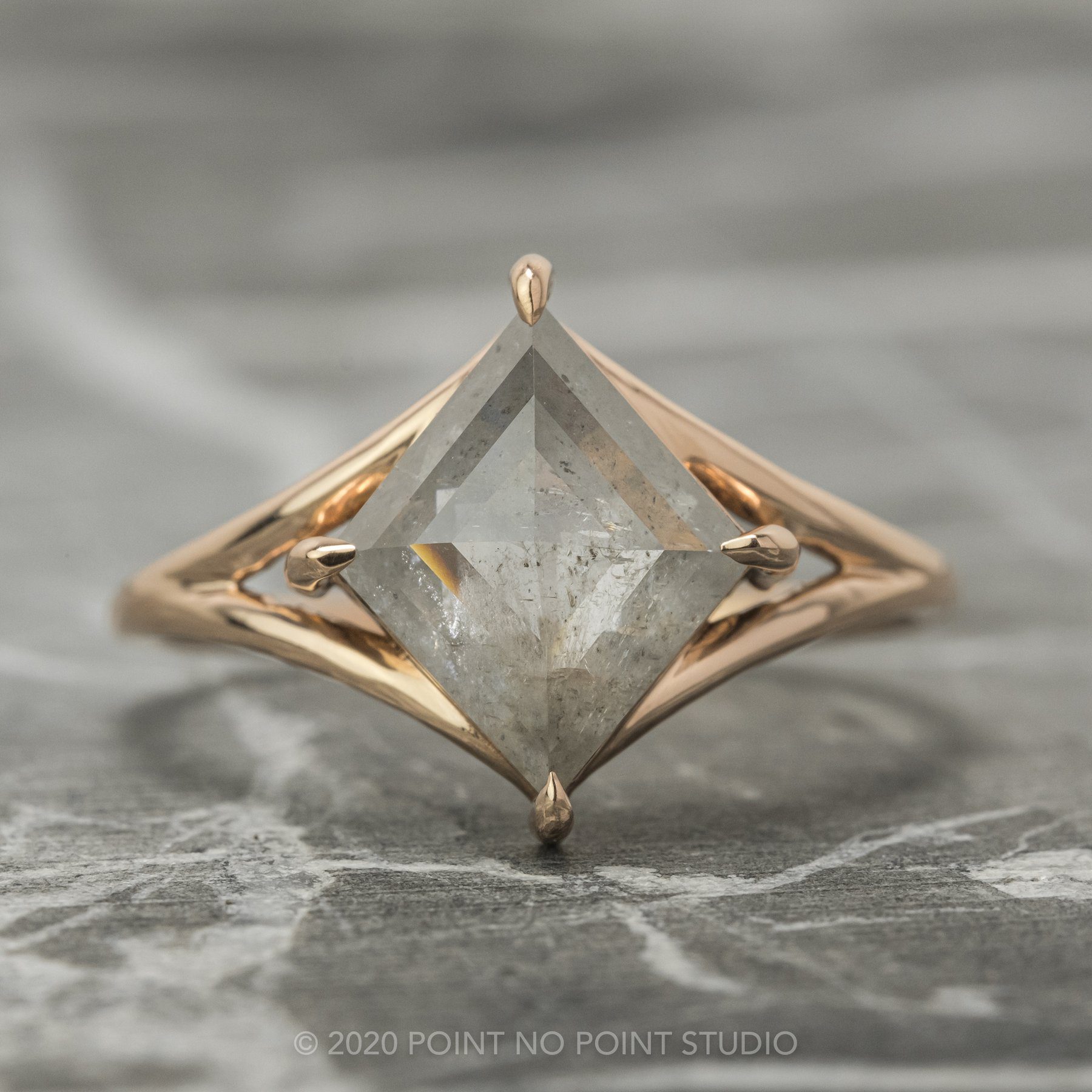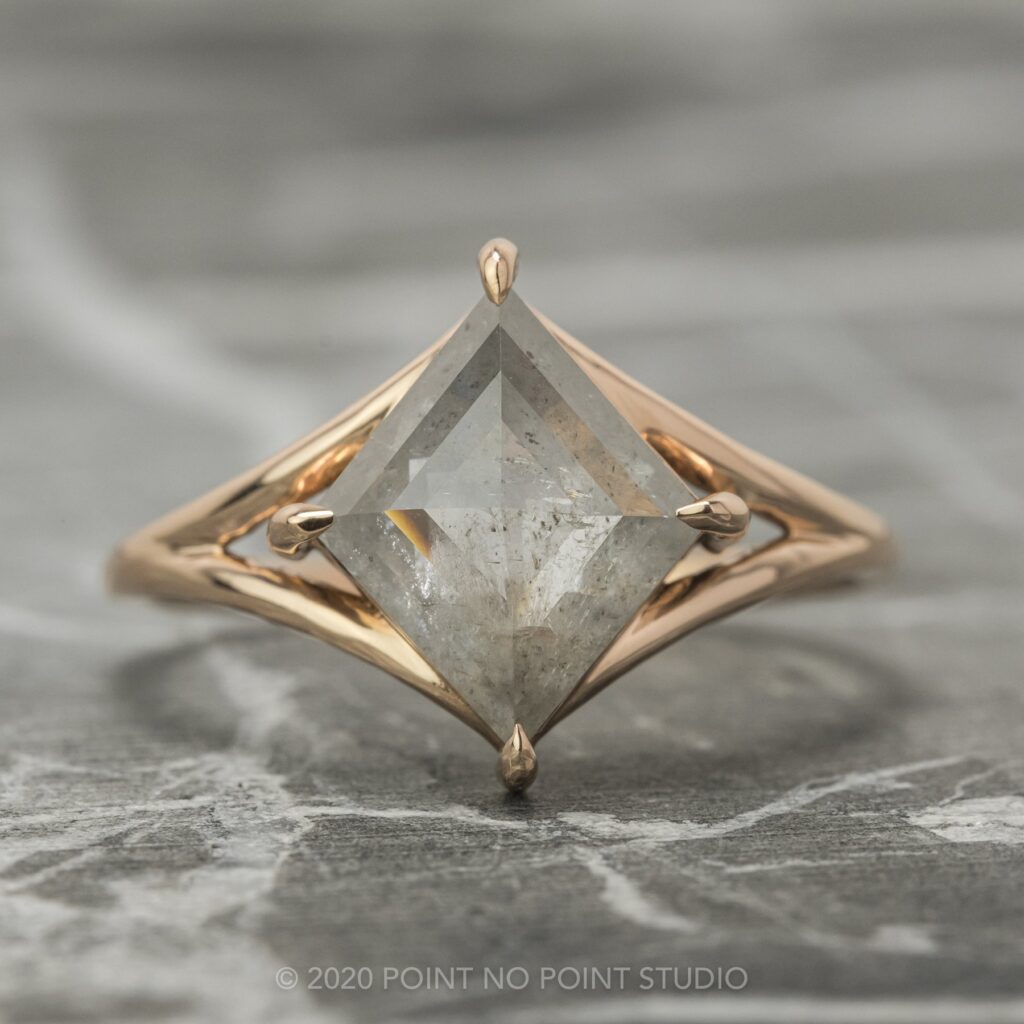 GREY LOZENGE DIAMOND ENGAGEMENT RING  
This ring features a stunning natural grey speckled hexagon rose cut diamond – the hand cut diamond is a top quality natural, non enhanced or treated diamond and is semi-translucent with speckled tones of dark charcoal grey. It is set in a low profile, open back setting to allow the light to shine through the diamond.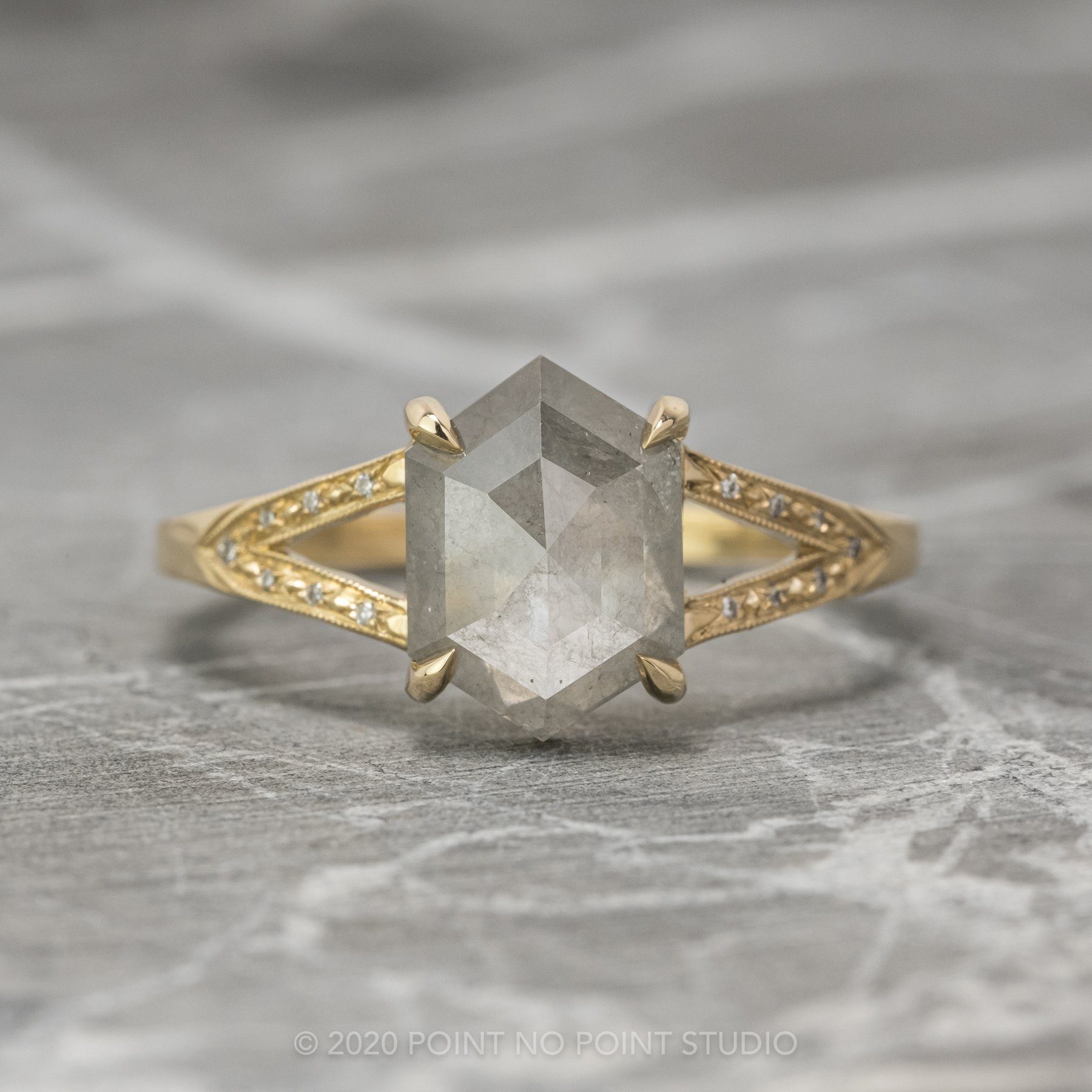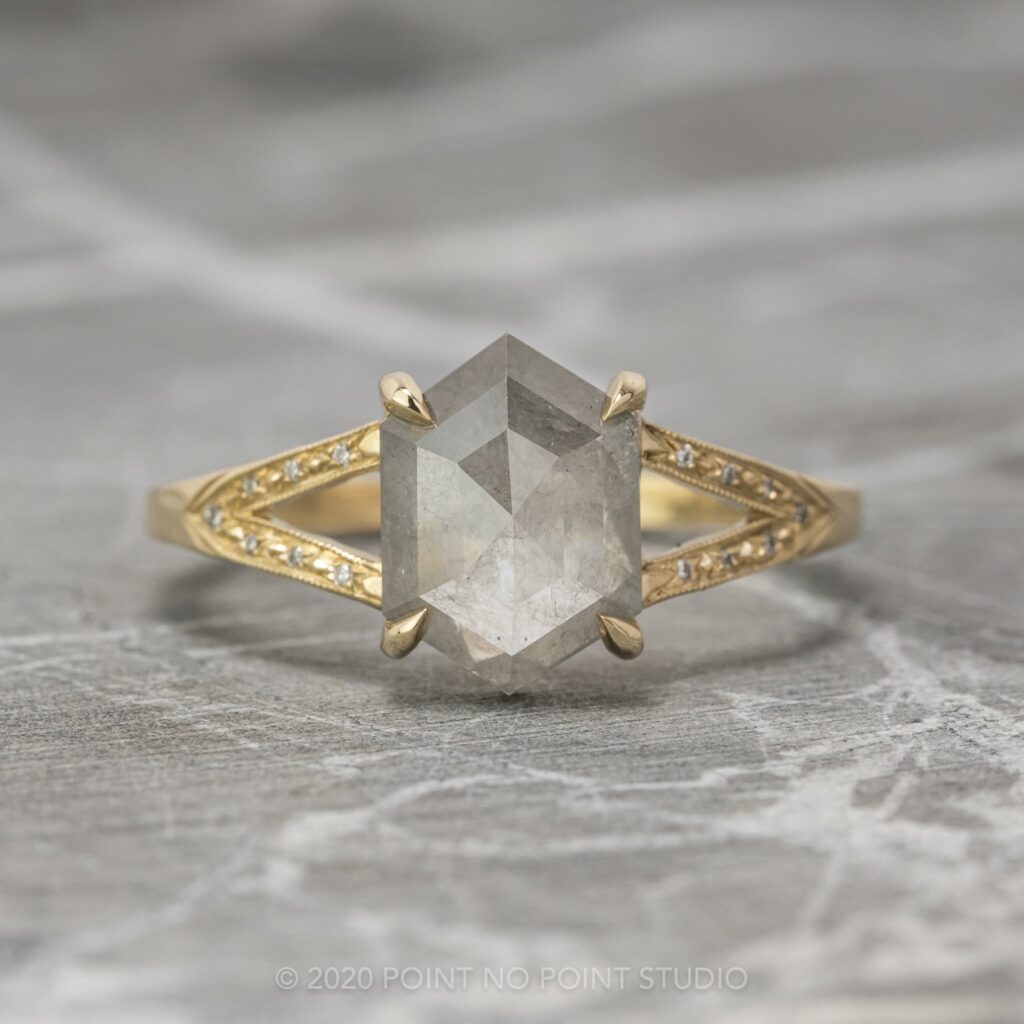 GREY HEXAGON DIAMOND ENGAGEMENT RING
This ring features a unique match up of rose cut and faceted diamonds. This eye-catching ring features a stunning 1.65 carat grey hexagon rose cut diamond – it has an open back setting so you can see through the diamond and to let the light shine through it. The diamond is natural, semi translucent, and sparkles like there is no tomorrow! The band has delicate hand engraved milgrain around the accent diamonds.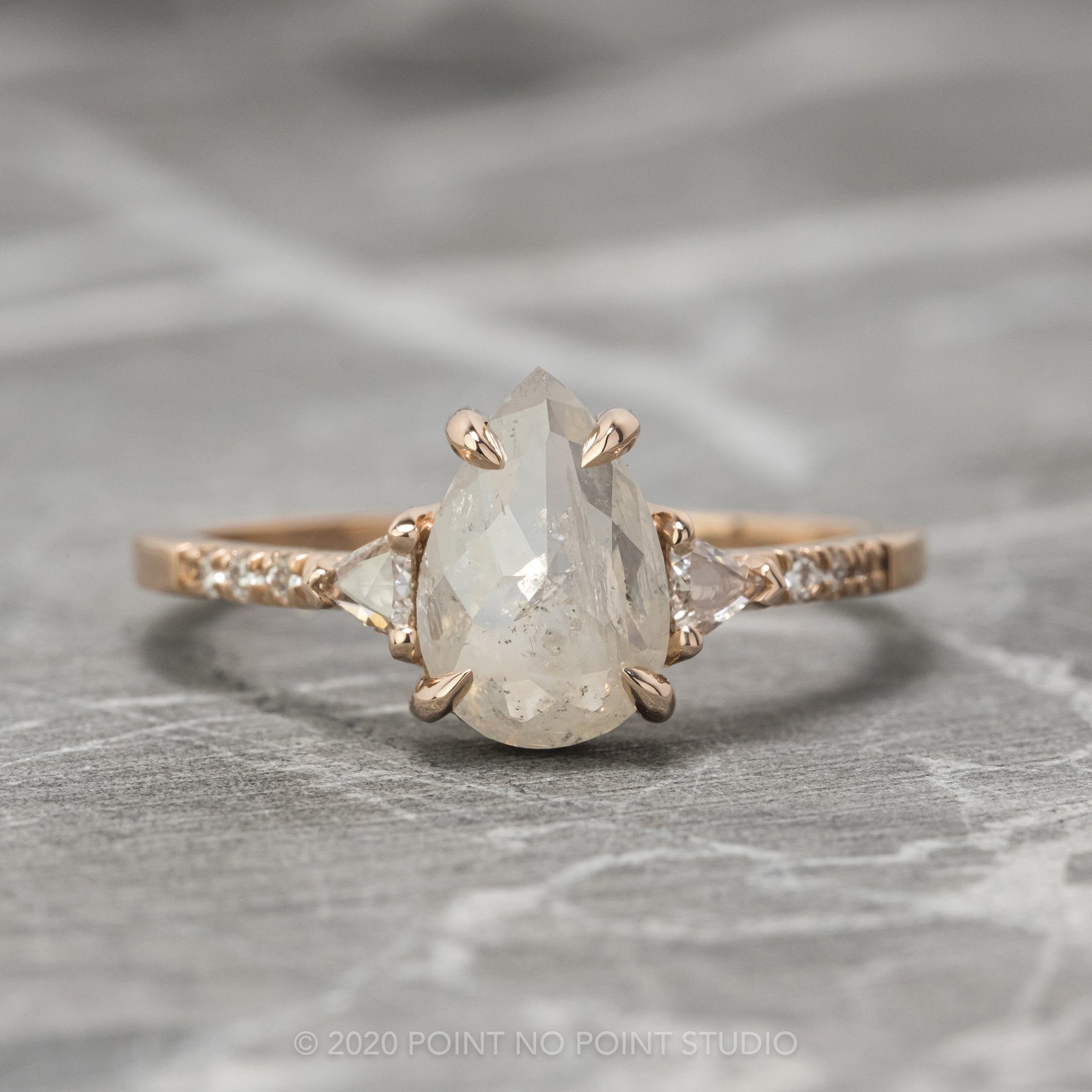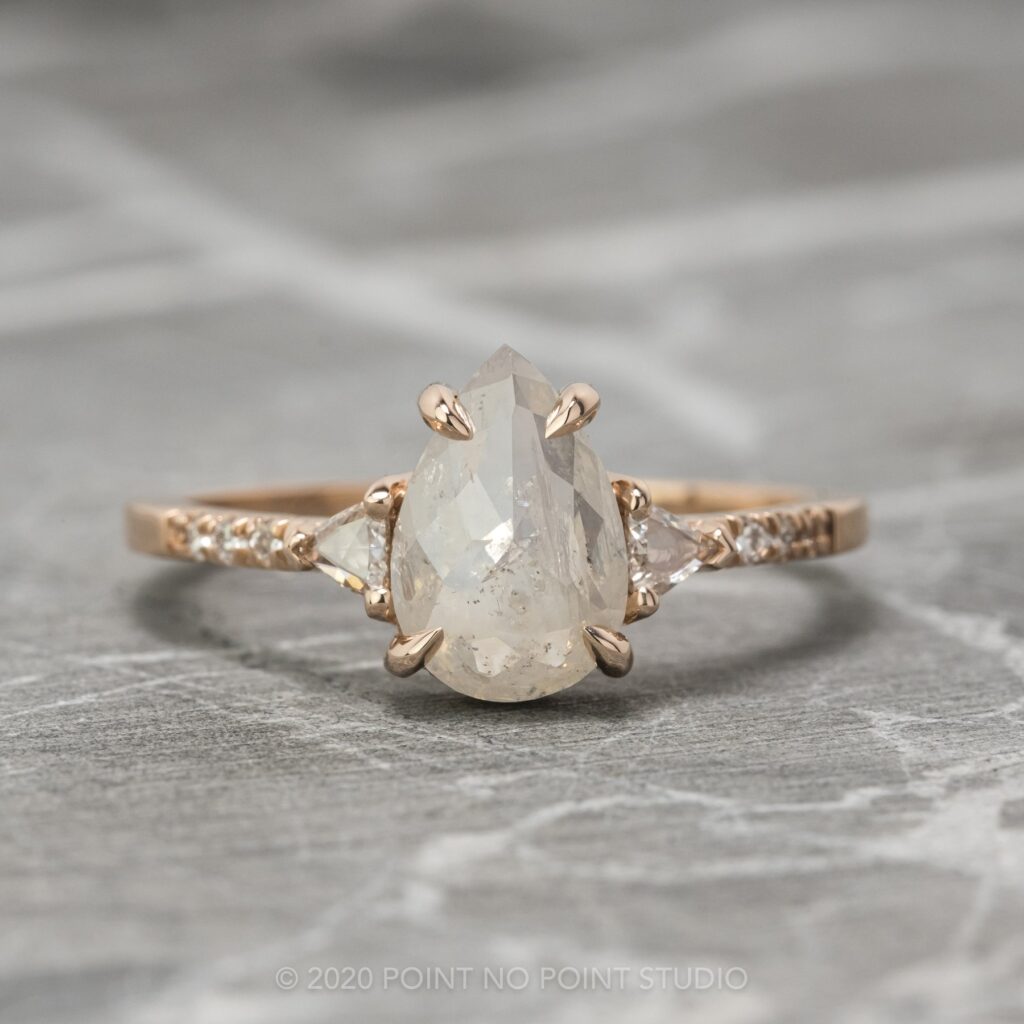 This ring features a beautiful icy white pear shaped, rose cut diamond. The diamond is a top quality, un-enhanced, semi translucent natural white speckled diamond.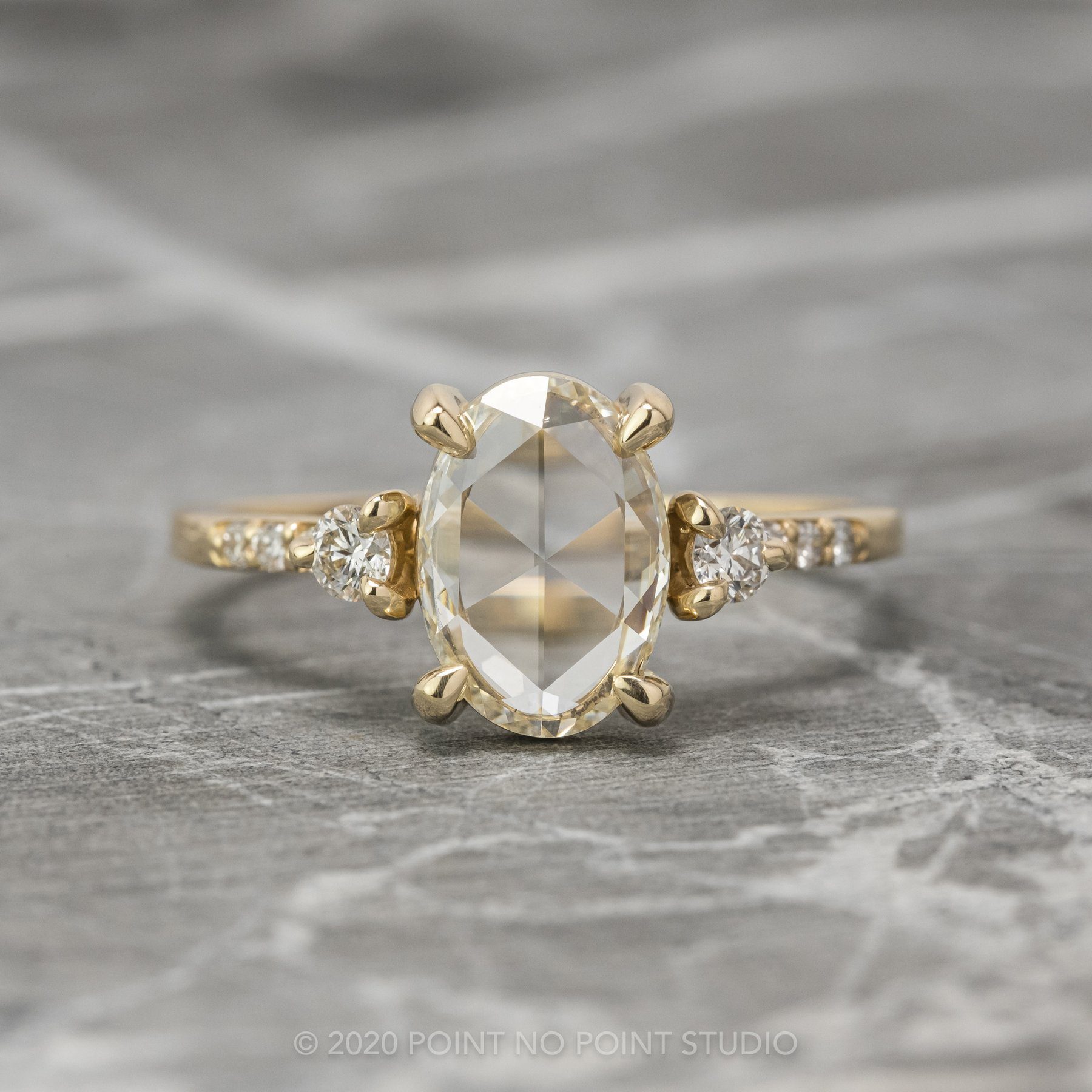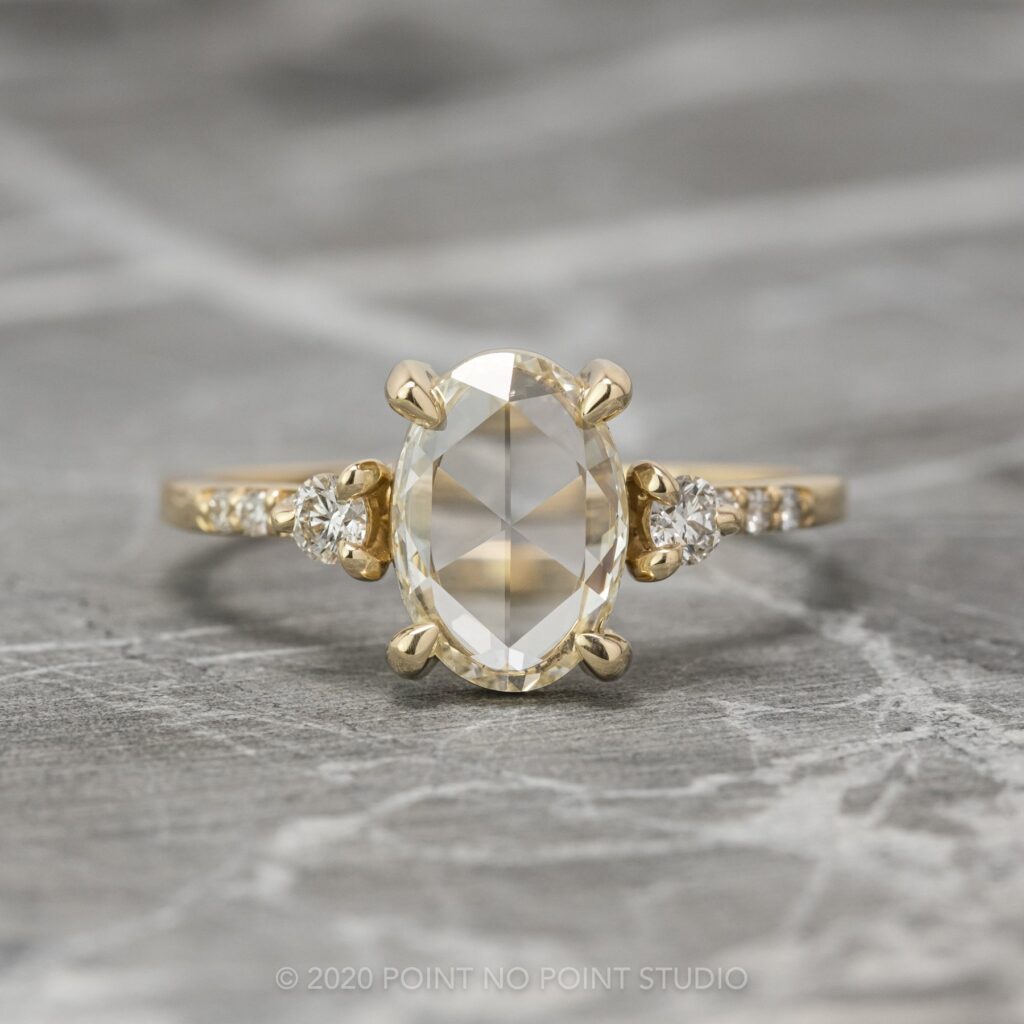 CLEAR OVAL DIAMOND ENGAGEMENT RING
This engagement ring features a mesmerizing  and incredibly sparkly 1.06 carat natural clear oval diamond, flanked on either side by white diamonds and accent diamonds in the band.