Anthony and Errollynn knew right away that they complete each other, so it only seemed fitting to have their beautiful proposal in the city that completes their story: San Antonio.
The Proposal Details
Anthony knew Errollynn was the missing piece he always needed, but needed help planning the perfect proposal with all the personal details. Set in San Antonio, the city they would soon be moving to as an engaged couple, The Yes Girls got planning.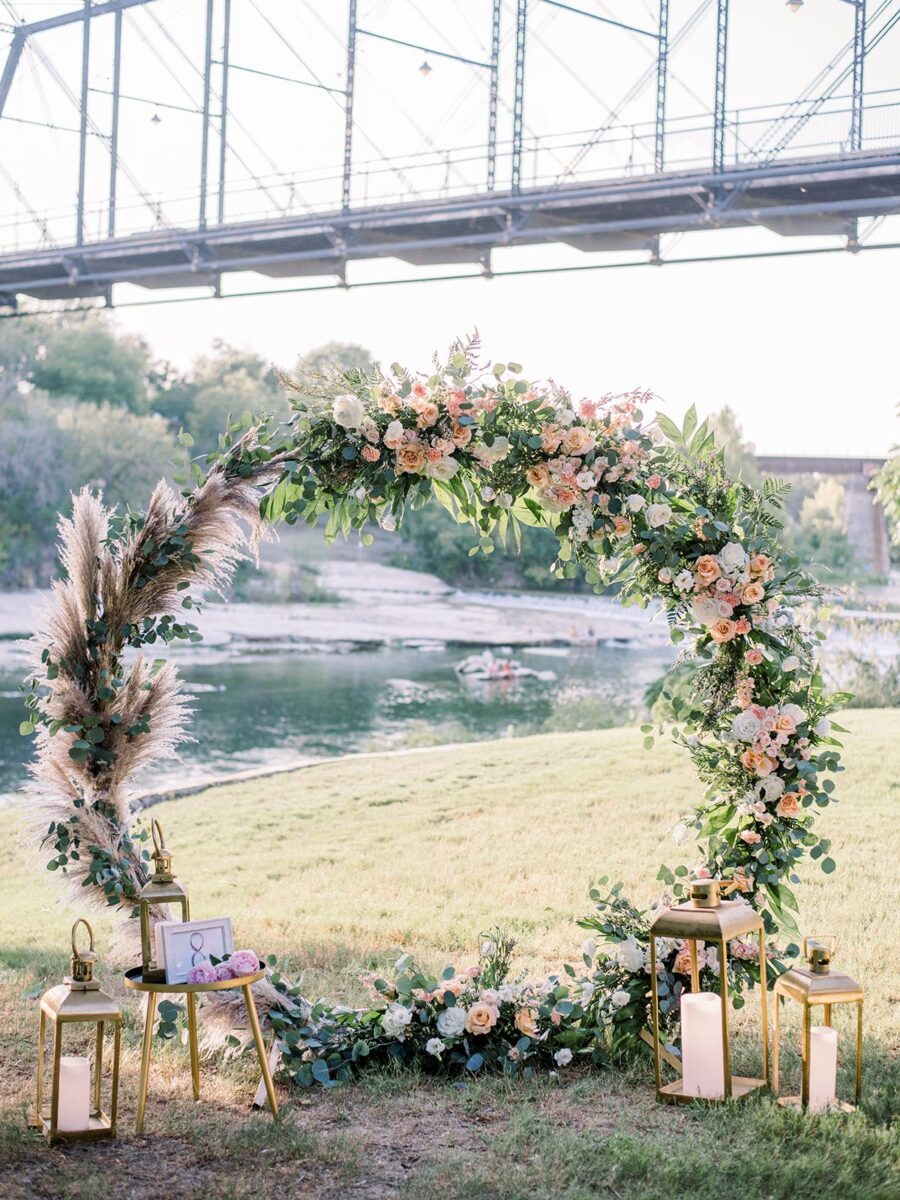 Anthony knows Errollyn completes him and wanted something big to represent this wholeness. This circle arch covered in full greenery, pampas, and her favorite flowers, peonies, was the perfect focal point.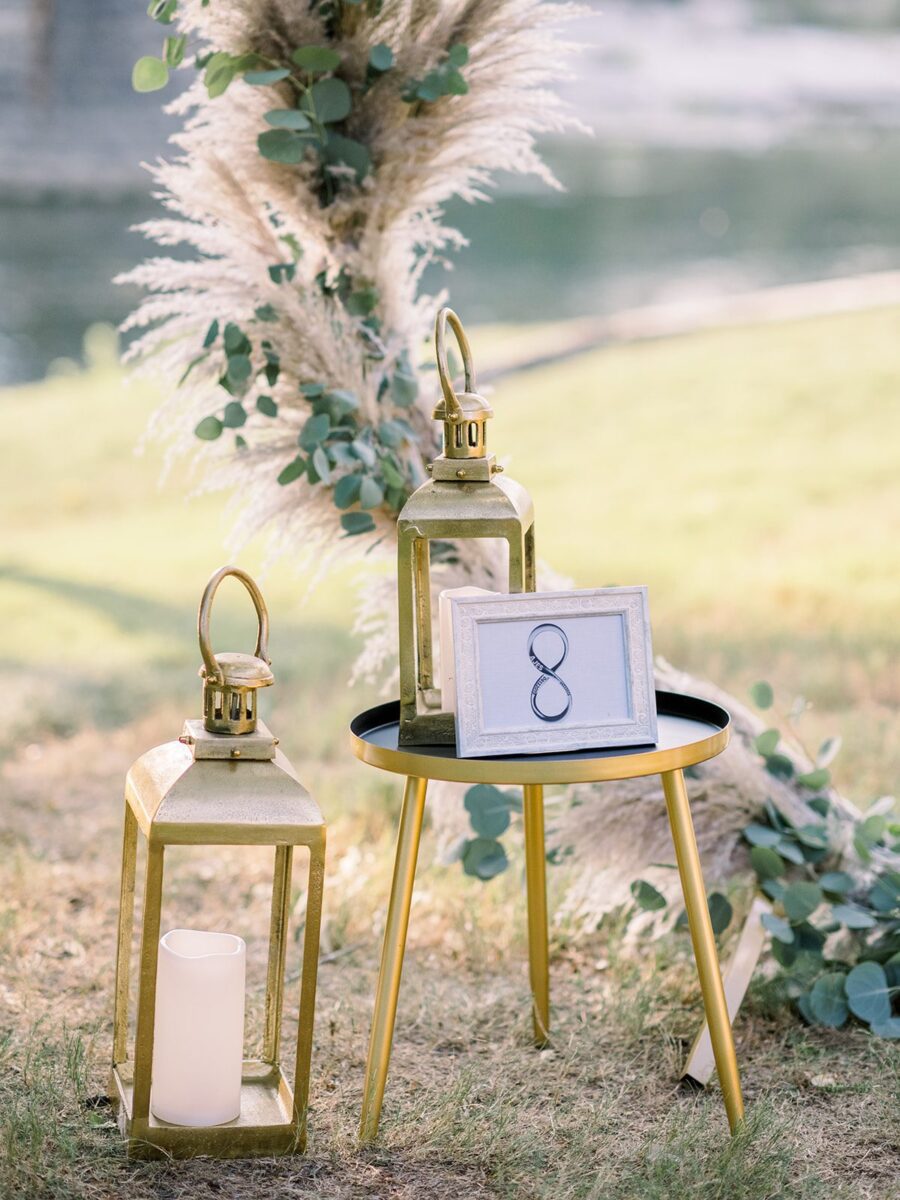 This modern gold side table held two very important details: a framed photo and 3 roses. The framed photo is a drawing of a very special tattoo Errollynn is waiting to complete. The top date is the day they met, and the blank space on the bottom is reserved for their wedding date.
The three roses are an ode to their first date. Anthony arrived to Errollynn's with three roses in hand and wanted to reminisce on where it all began.
The Proposal
Anthony led Errollynn down a stone walkway that led to their beautiful and scenic waterfront proposal. She was under the impression they were headed to dinner and was so shocked to see a custom set up just for her.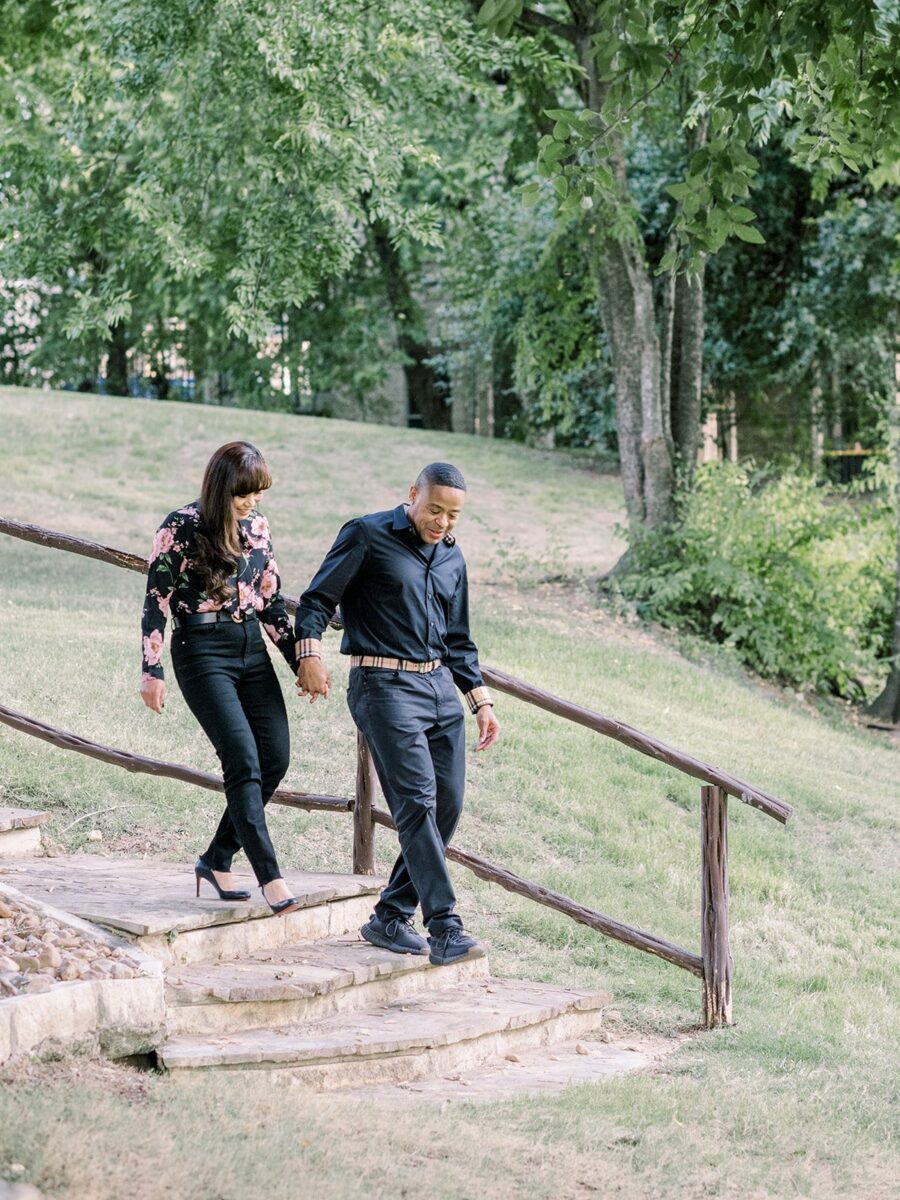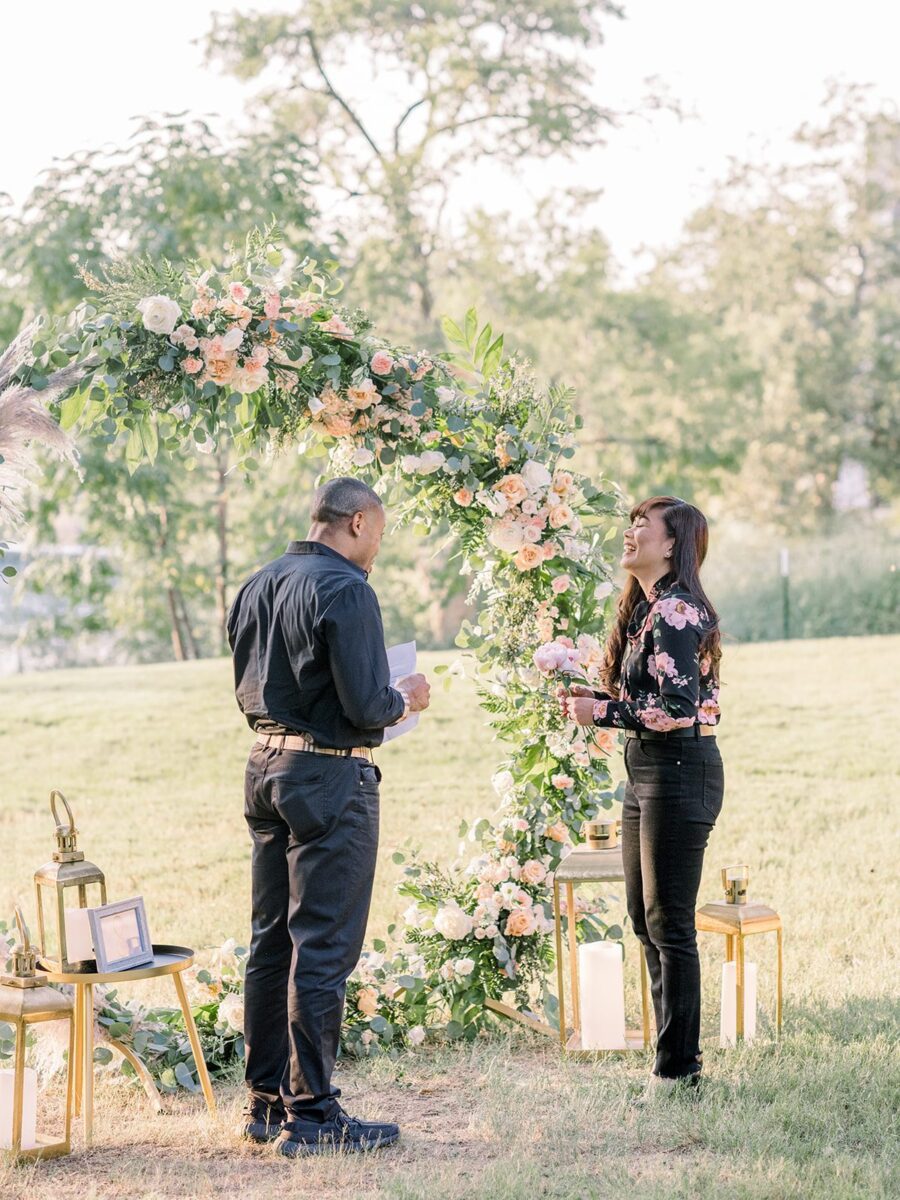 After leading her to the symbolic circle, he handed Errollynn the 3 roses. He then pulled out his proposal speech, careful to not miss a word! He talked about how she completes him and that they can now add their wedding date to her tattoo.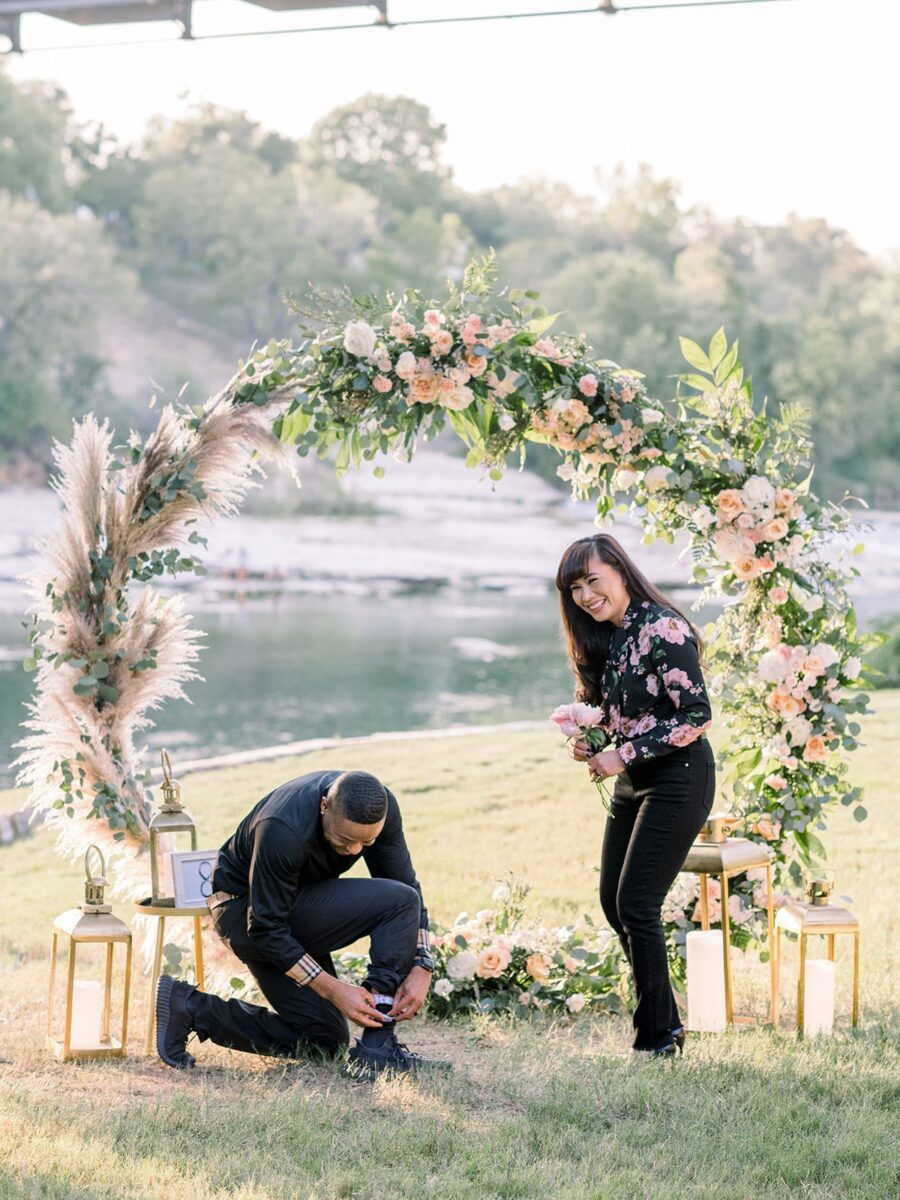 Anthony got down on his knee, pulled out the ring from his box sock and asked the big question. She said "Yes!" We are so happy we got to be such a big part of this special day. Congratulations Anthony and Errollynn!
Looking for a truly special proposal? Start here!
Vendor Love: Proposal Design and Planning: The Yes Girls | Photography: Kayla Newsome Photography| Box Sock