Glamping is one of those beautiful new terms that combines two words: glamorous camping. So for those of us who aren't huge fans of bugs or dirt, glamping is the most incredible option for an "outdoor" adventure! Yep I said it, I don't like being dirty and brushing my teeth with a water bottle.
So what you'll need for your glamping outing:
Gorgeous tent (like one that can be purchased here)
Rug or fabric to lay under the bed (flooring helps create the inside feeling even though you're outside)
A Bed (yeah… glamping does not include a sleeping bag)
Electricity (so that you can plug that chandelier in)
Personalized items to really create the romantic vibe (pictures, flowers, candles, monogramed blanket, etc.)
So before the end of the summer, go "enjoy the great outdoors" without getting a ton of mosquito bites! Here are some images to inspire your next glamping adventure!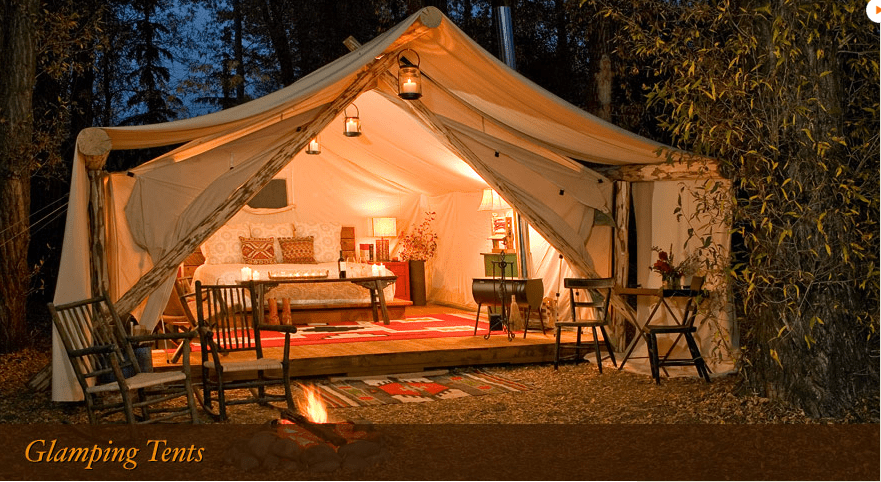 Image from GreenTeaDesign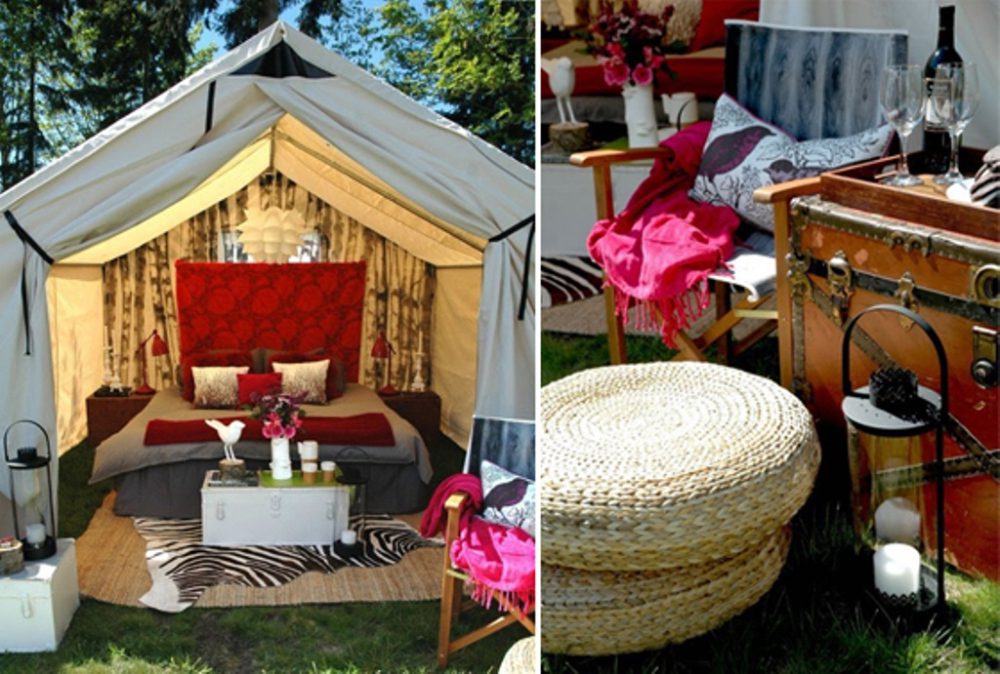 Image from http://i1.wp.com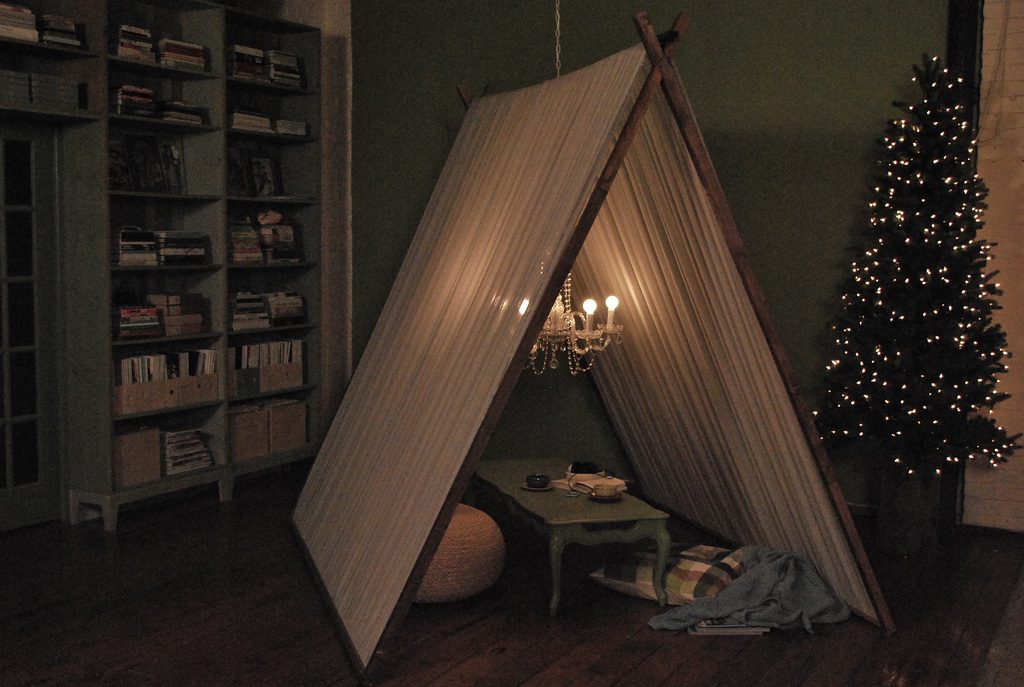 Or if you want to go with more of an inside adventure, try this one from rachellaine.files.wordpress.com


Want to create her dream marriage proposal? We have the perfect way. Contact The Yes Girls to get started on your personalized marriage proposal, wedding plan, vow renewal, anniversary or date night today! We're so excited to work with you!