This Gorgeous Gazebo Proposal Package has a variety of different ways that it can be styled- and just like every couple, no one proposal is exactly the same! We are here to make sure that each proposal is unique to you and perfect in every way! Here you will see two stunning proposals at the same location, done a little differently!
If you are looking for a Gorgeous Gazebo proposal for your special moment, look no further! We have the perfect location for you! Not only that, read more to see how this gazebo can be styled differently!
Love Actually Inspired Proposal Idea in Orange County
Gorgeous Gazebo Proposal Package Styled Two Ways! The First Way-The Classic Enhanced Package:
The classic enhanced package is sure to sweep her off her feet! Complete with acrylic risers, darling bouquets of flowers, candles, and flower petals on the ground, this package is the makings for a perfect proposal at this gorgeous gazebo!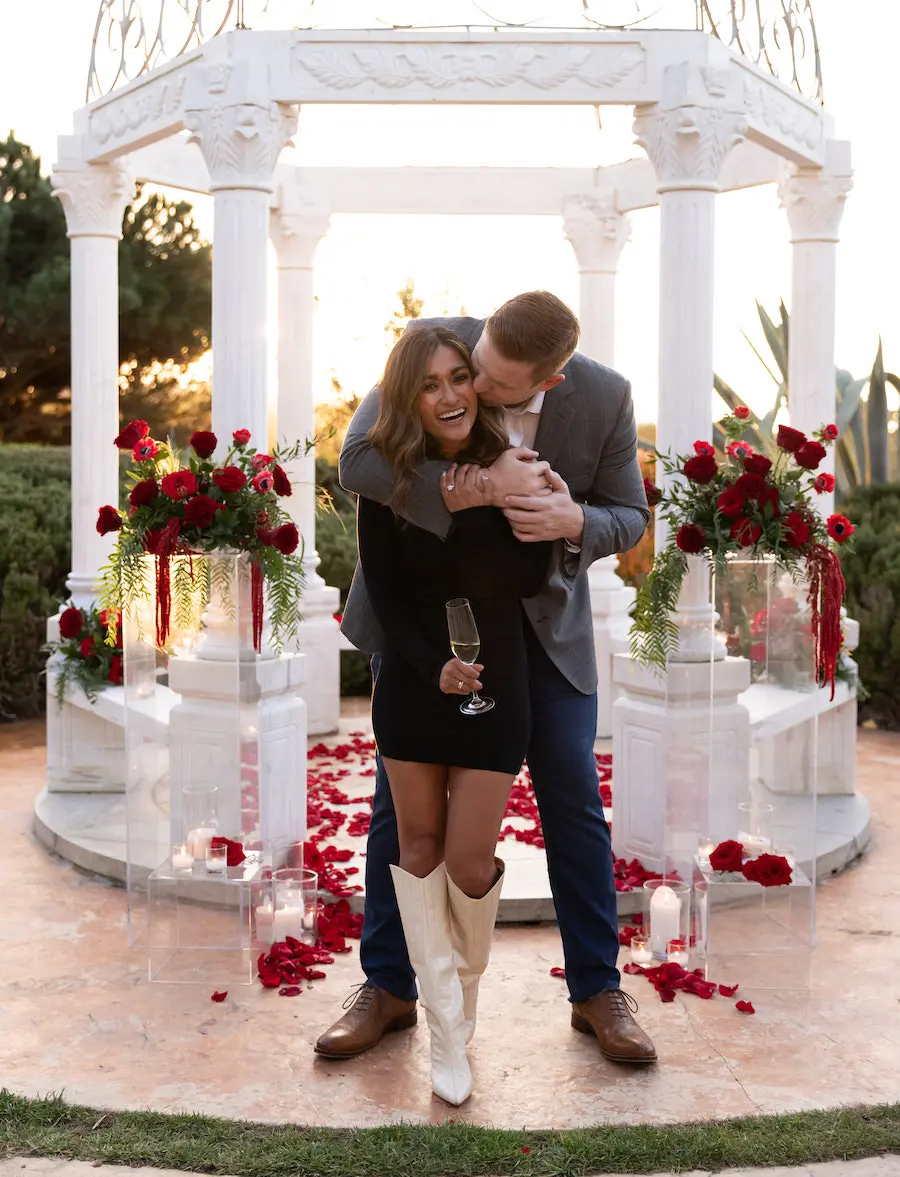 The Proposal:
Nathan, planned the most perfect proposal for her, complete with red roses and all! He flew in all her family to surprise her for the big moment! Nathan had told her that they were going wine tasting, little did she know he would be popping the question with this gorgeous gazebo set up! She was absolutely blown away when she saw the set up, and even more surprised when her family came running out to congratulate the happy couple! Yay for love!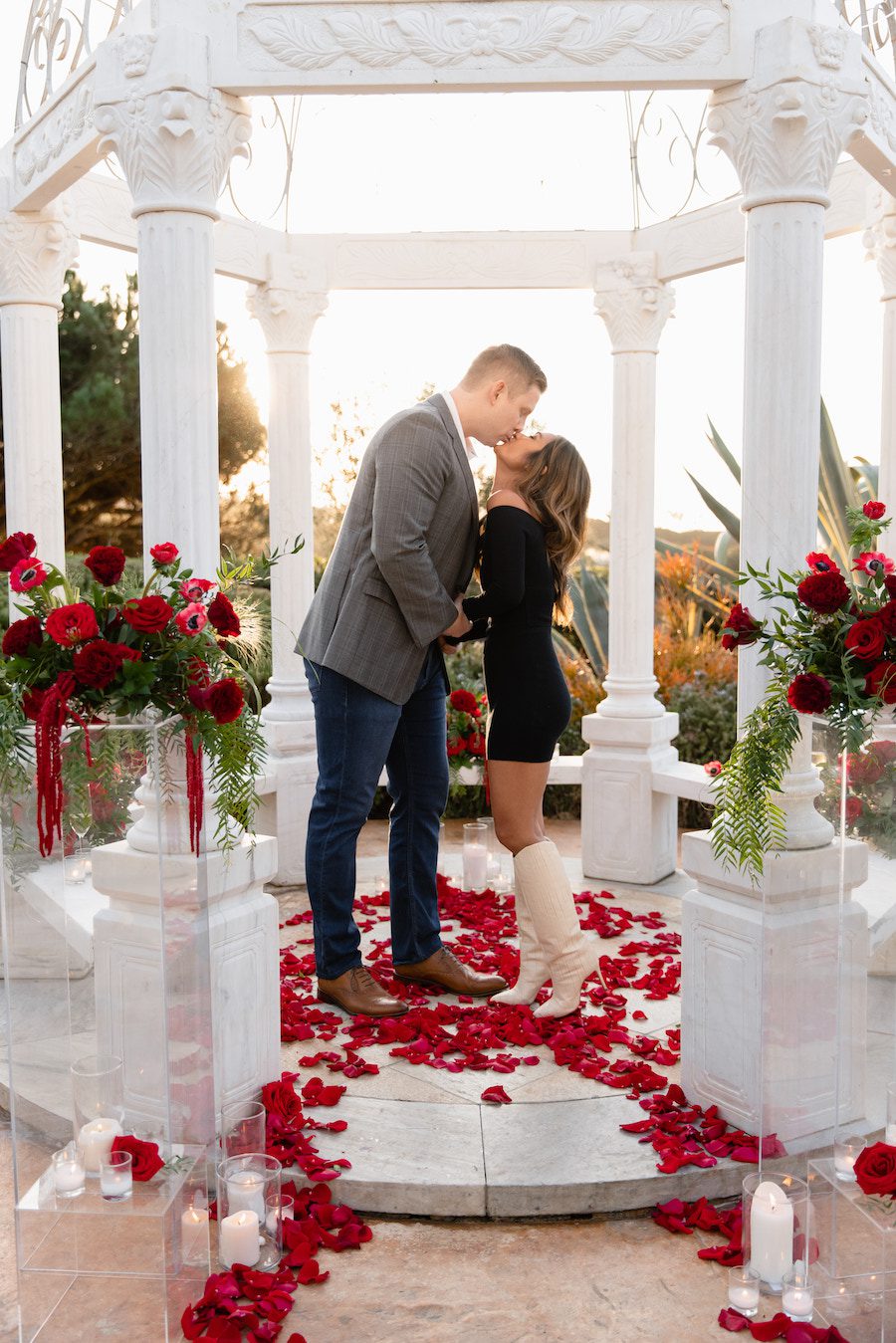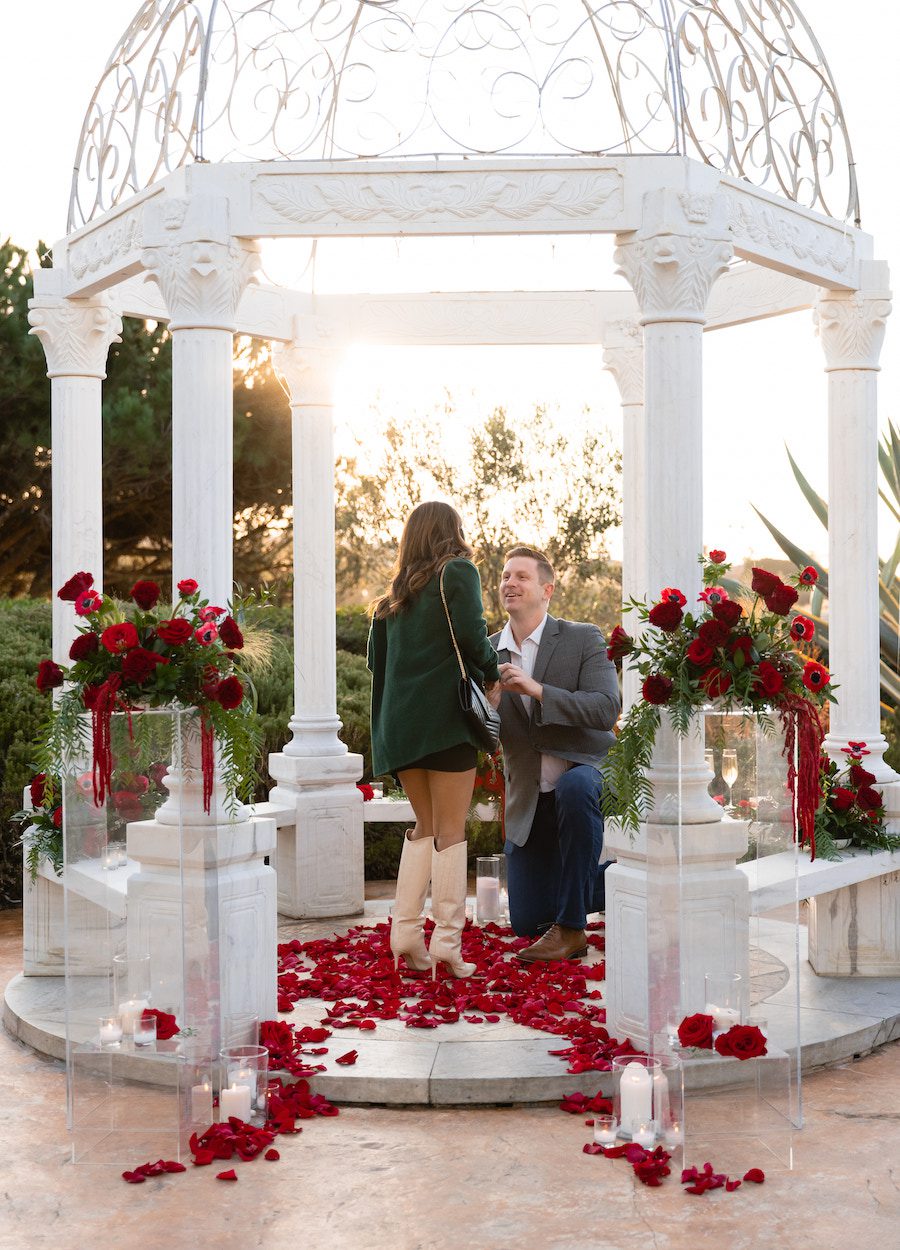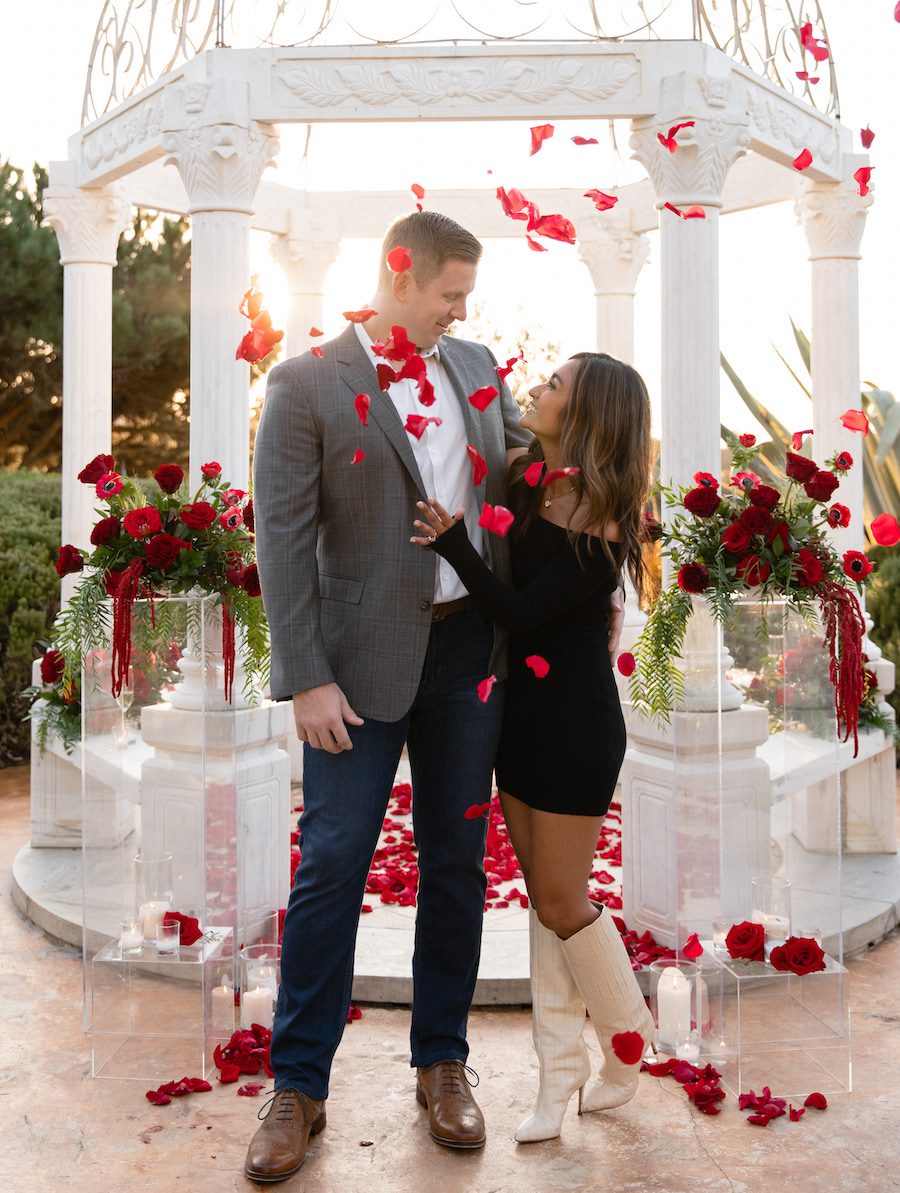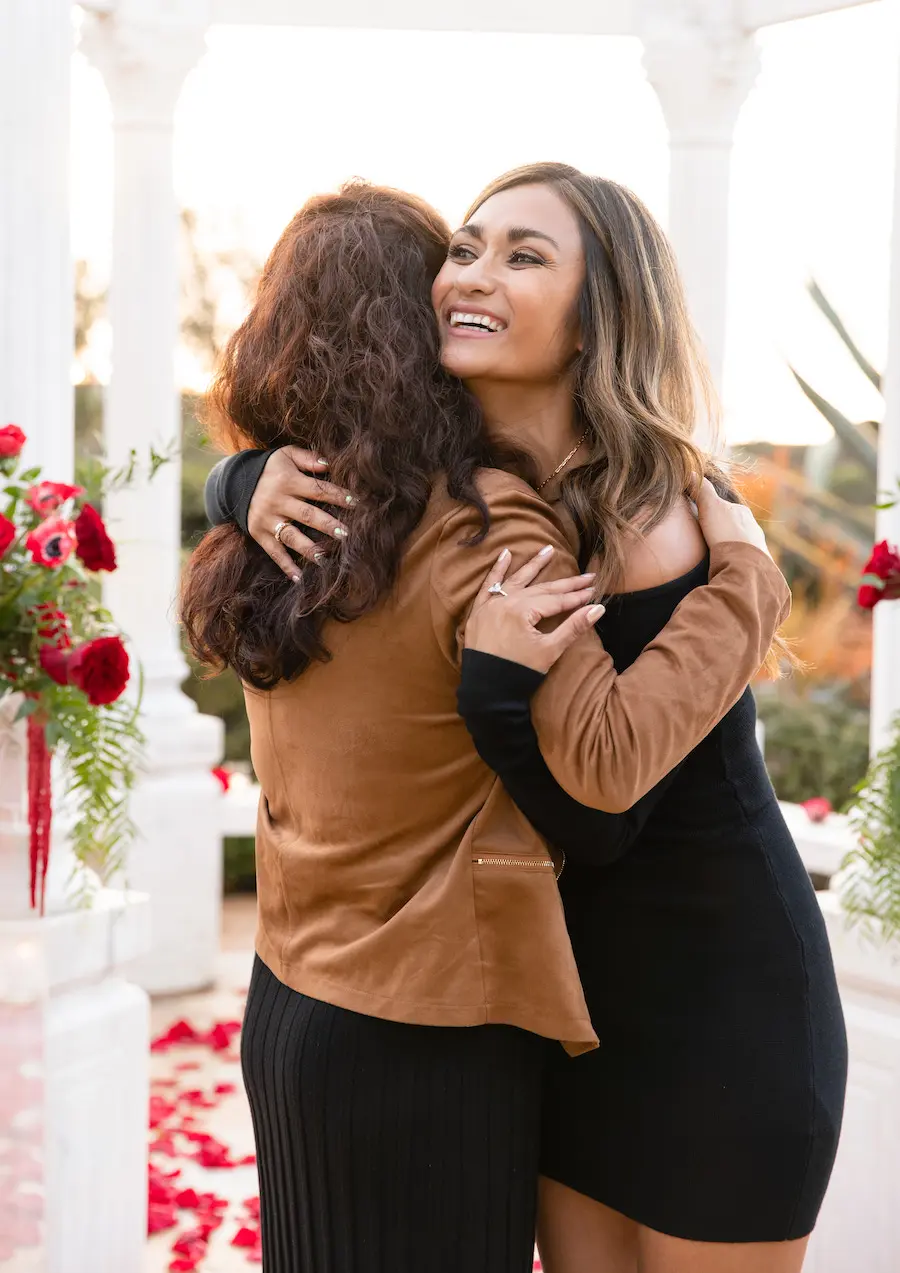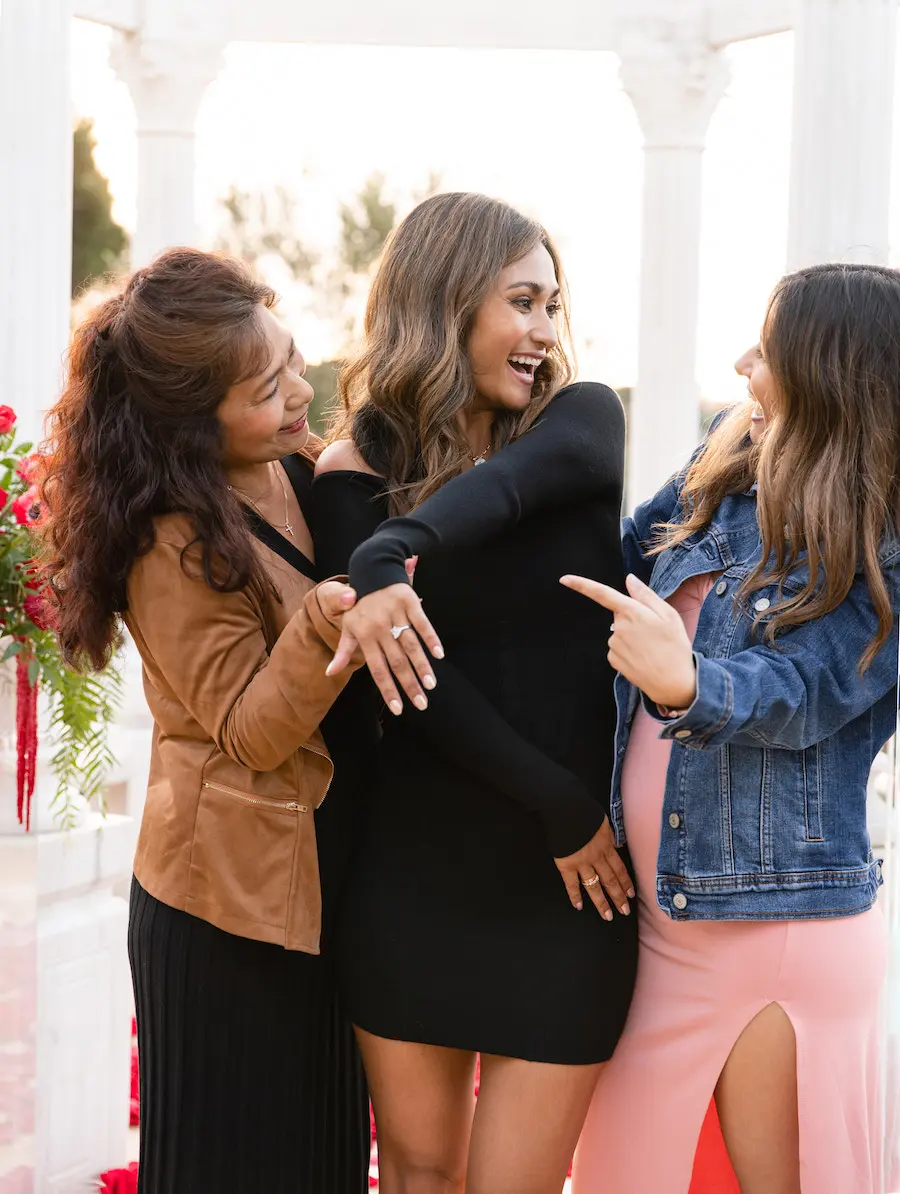 Gorgeous Gazebo Proposal Package Styled Two Ways! The Second Way-The Classic Set Up with "Marry Me" Sign :
Matt knew he wanted to do something extra special to sweep his love off her feet, and that is exactly what he did! For Matt's gorgeous gazebo proposal, he opted for different style floral arrangements, a bouquet, and of course the unmistakable "Marry Me" light up sign!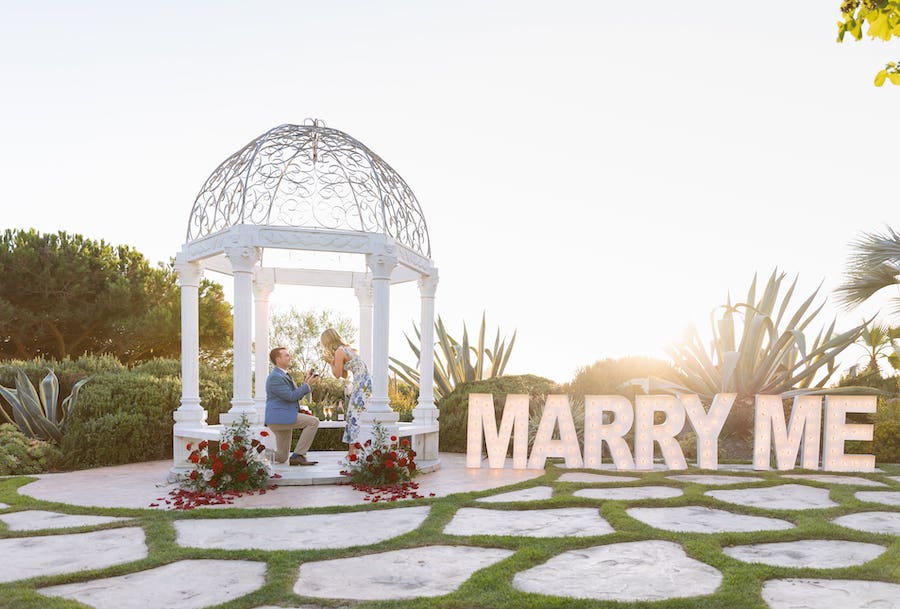 The Proposal:
Matt took her breath away when they arrived at the gardens and she saw these light up Marry Me letters and gorgeous gazebo set up just for her! He took her by the hand and popped the question! Isn't this so dreamy…a real display of true love!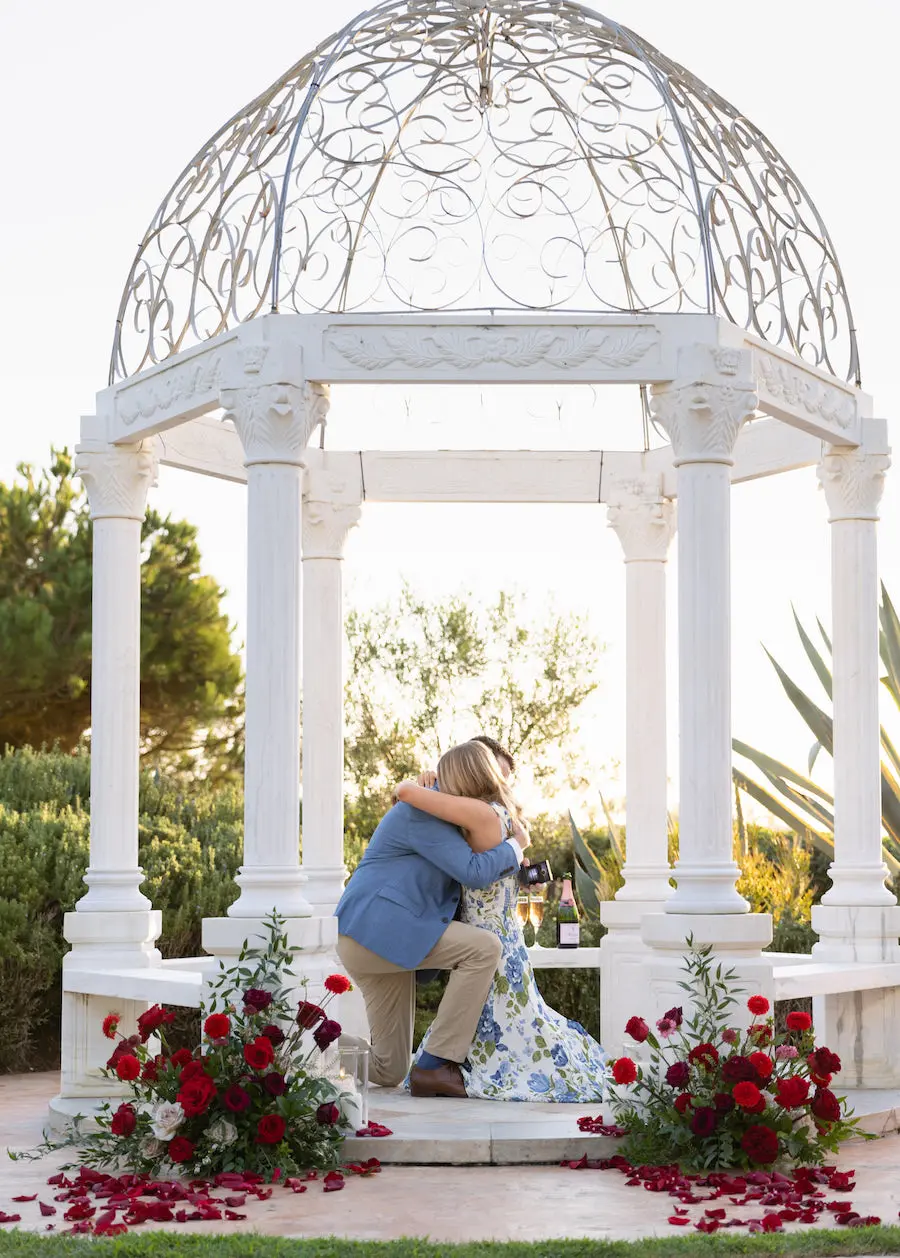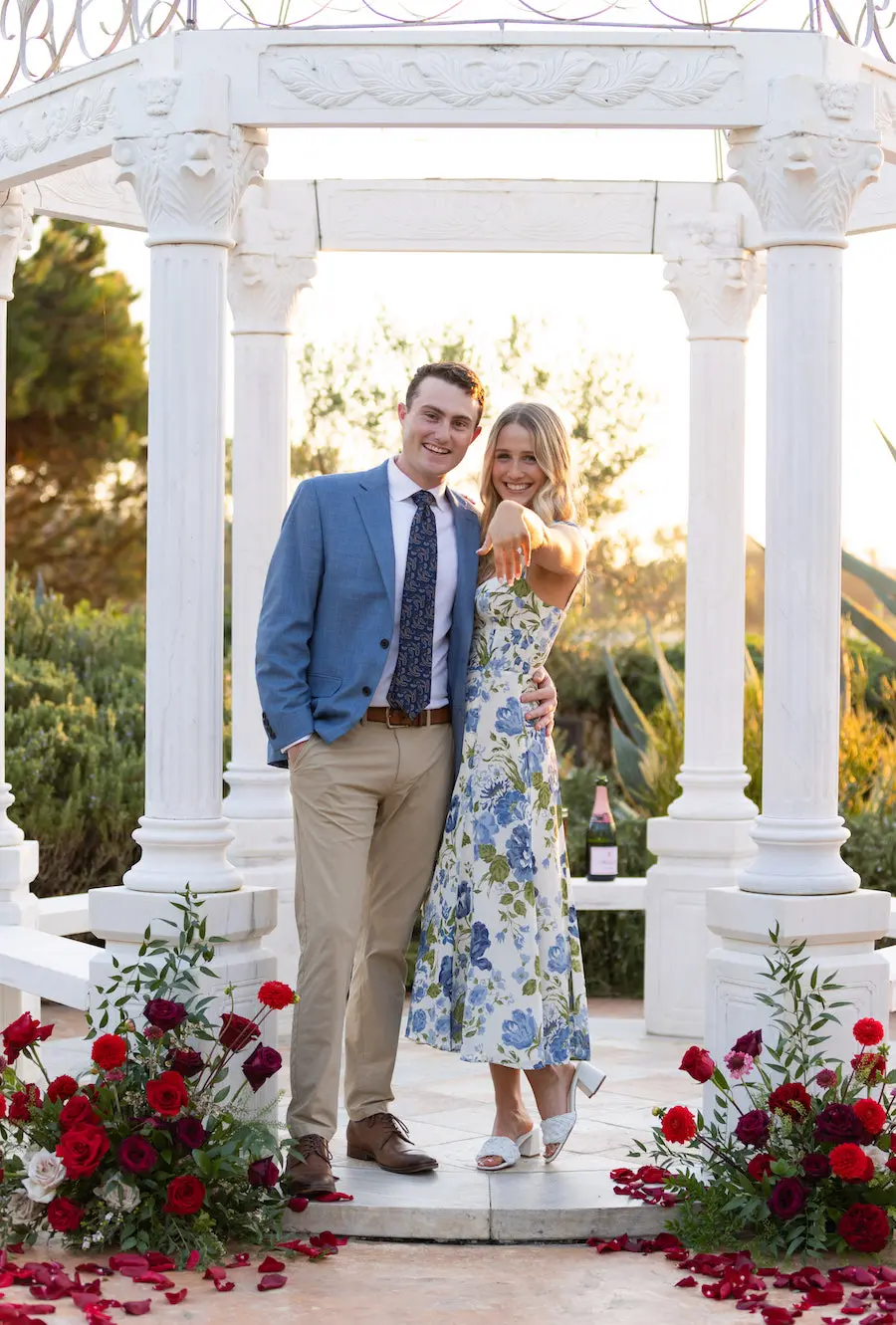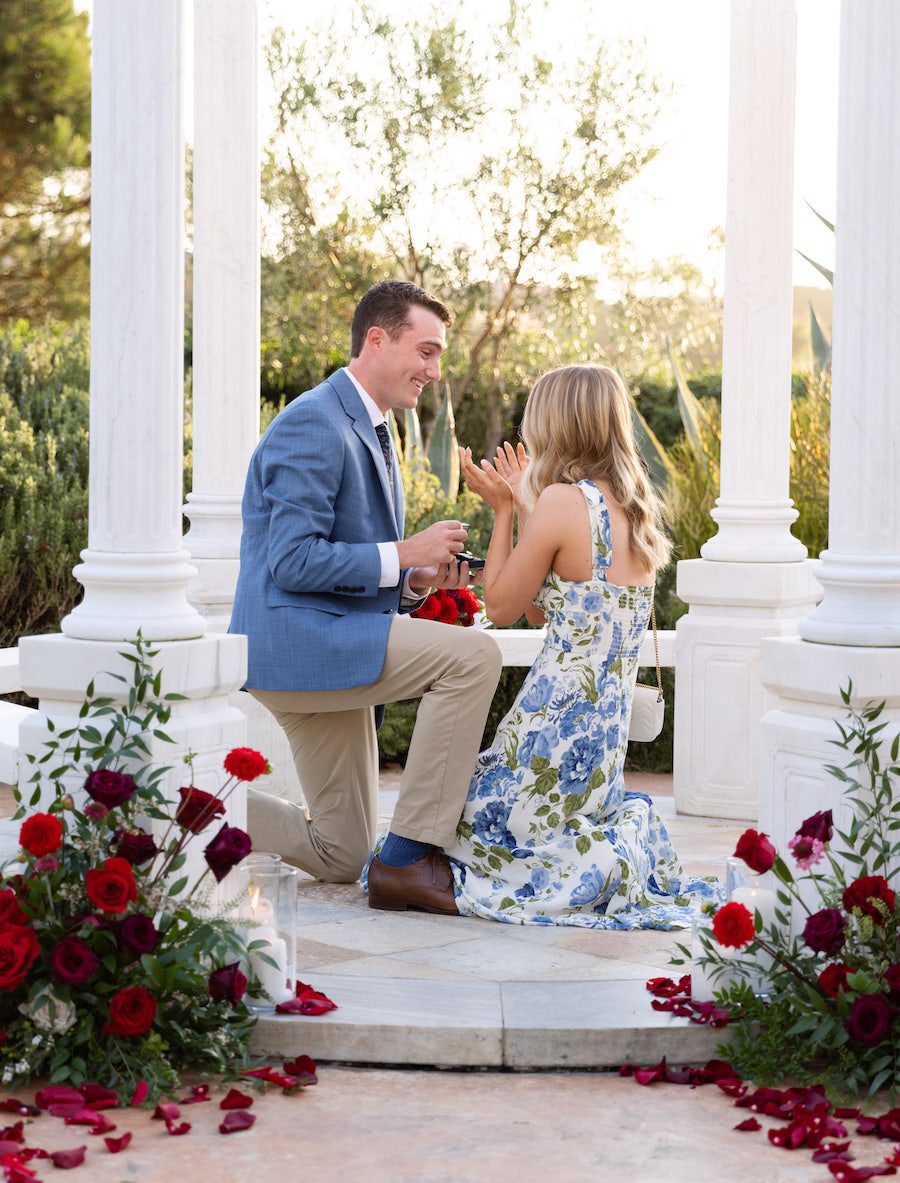 We know that all couples are different and we want to make sure that each proposal reflects the couple's love for each other! Both of these gorgeous gazebo proposals shined in their very own ways!
ring
INTERESTED IN DOING A GORGEOUS GAZEBO PROPOSAL IN CALIFORNIA?
Vendor Love: Proposal Planning and Design: The Yes Girls | Photographer: Riley Starr