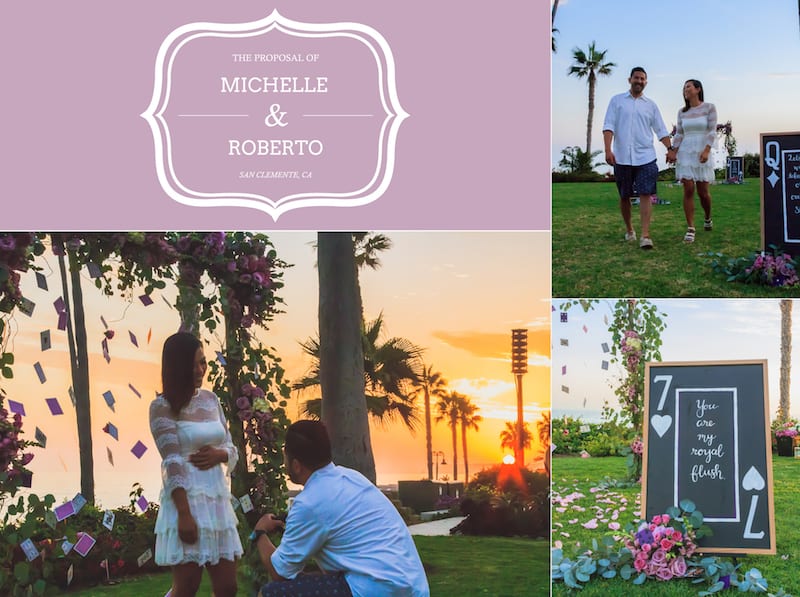 Roberto and Michelle met playing poker! Seriously, so cute and unique! So for their marriage proposal, we created a romantic hanging playing cards scene in San Clemente that overlook the Pacific Ocean! Some of the cards had calligraphy words of affirmation on them to really add that extra special touch and to play into Michelle's love language of 'words of affirmation'.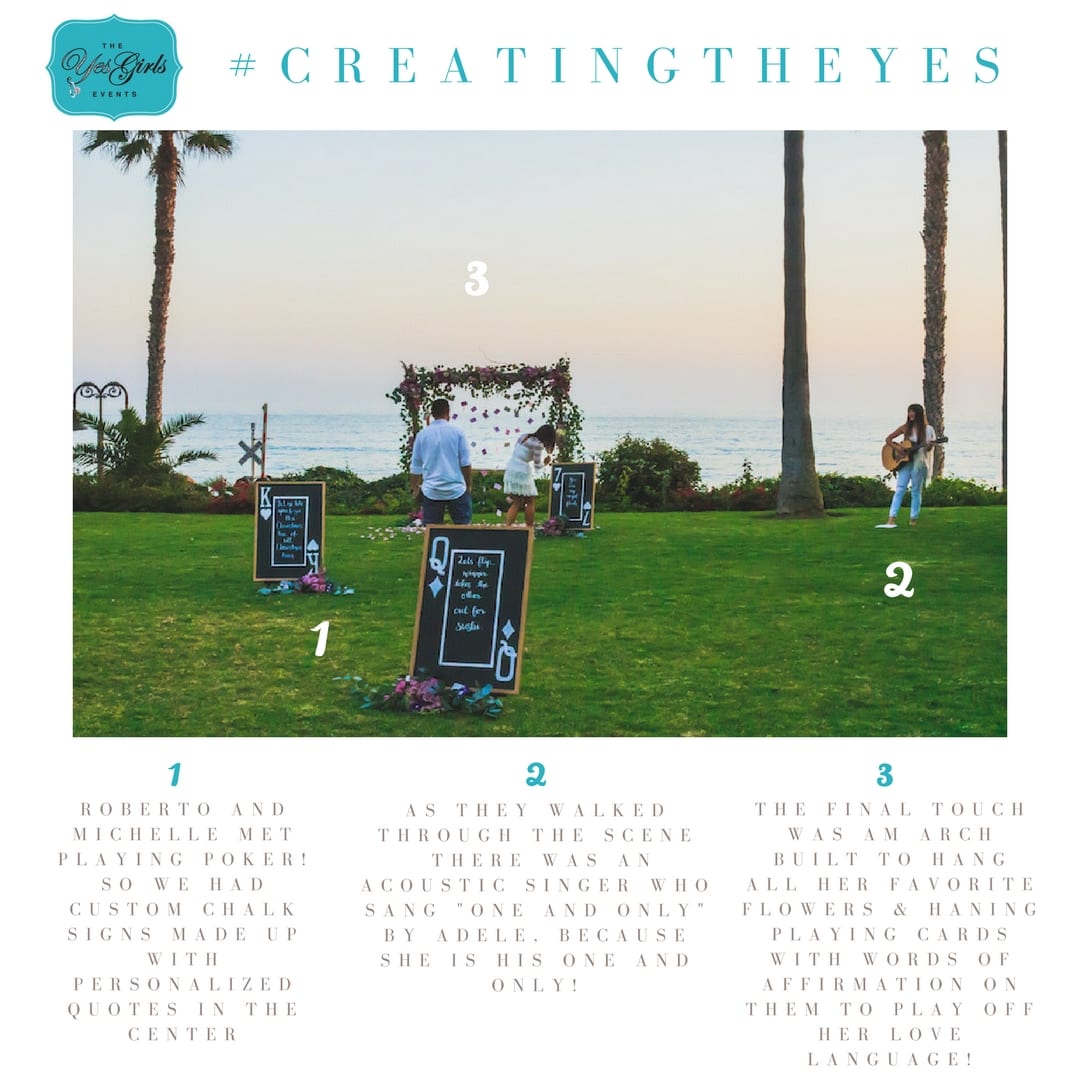 Vendor Love:
Engagement Proposal Planners – The Yes Girls Events
Photography – provided by client's friend!