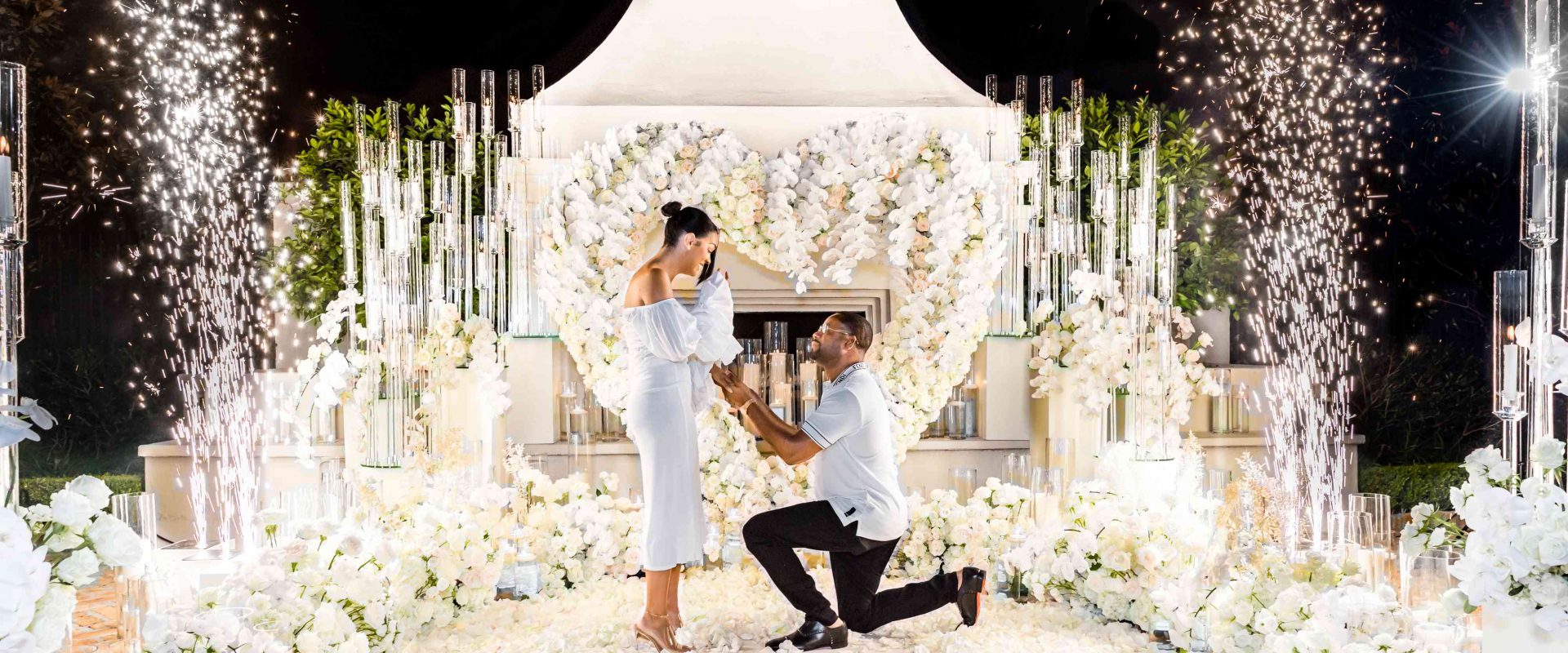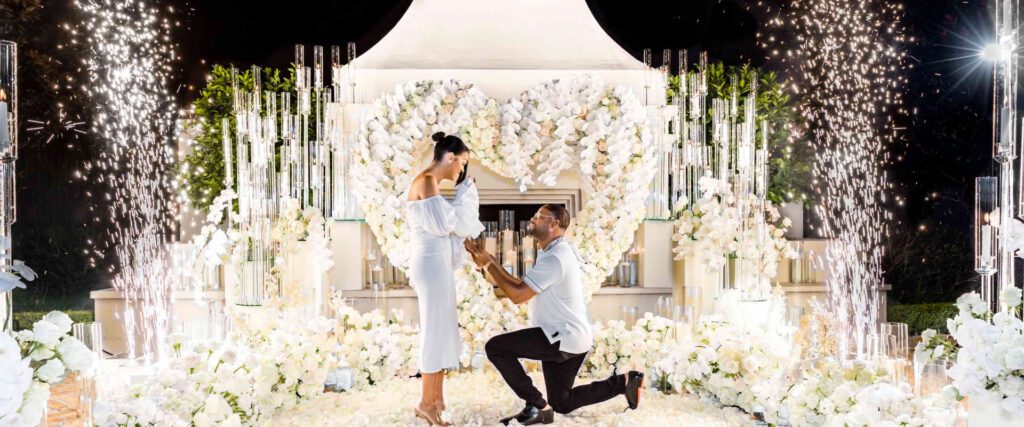 You have finally decided to pop the question! It is exciting! But there are so many things to consider before you can say "I Love You" and ask her to marry you. For example, you need to consider the proposal attire and the place where you will be proposing to your girlfriend. Before that, you must also get the engagement ring. There are several romantic ways of proposing, but no matter what you decide, you must know how to dress for your special day. You must choose an outfit that will look good in engagement photos, and perhaps even at an engagement party afterwards. Consider taking it one step further and arriving in style by hiring a car, that way you can sit back and relax and enjoy your special day, as it will be one to remember forever!
So, if you are thinking "I want to propose to my girlfriend" and looking for ideas, then this post is surely for you. You will get ideas on how a man should dress himself when he proposes.
How to Get Your Girlfriend to Dress Up for Proposal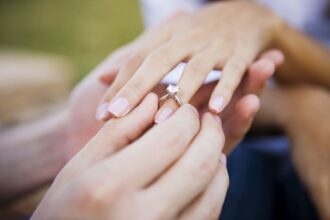 Yes, you want to look awesome when you pop the question. You also want to ensure that your girlfriend looks her best because it will be a special occasion. You want her to dress for a proposal adequately. But, of course, you don't want to disclose too much before. You want to take your girlfriend by surprise. So, how do you propose a dress idea to her so that she looks cute at the time? Here are some ideas that should make her dress appropriately. You will also be able to surprise girl in engagement.
Encourage her to get rid of unwanted body hair. This will make her look prettier and apt for the occasion.
You can tell her that you are going to a formal event at work and want her to meet you at the place.
Propose on a day when you know she will be dressed up already. For example, it can be on a friend's birthday or a graduation party.
Tell her that you have reserved a restaurant where there is a strict dress code. You will see your girlfriend dressing up for this.
You can also tell her that a dear friend is having a black-tie wedding. She will then dress up in a formal way.
You may also purchase a nice outfit for her in advance and ask her to wear it when the two of you meet.
When Should I Propose To My Girlfriend
You may be in a relationship for a while. But it is still important to pick the right moment to say those words – I Love You. However, it is not always easy to know when the right moment is. There is no hard or fast rule regarding picking the correct moment or the most romantic way of doing it. But there will surely be a few signs. Here are a few of them –
You have been boyfriend and girlfriend for a while and have started talking "We" instead of "I"
You have been living together for sometime
She loves the idea of sharing your last name
You are having discussions of starting a family
She is talking about cute ways to get engaged
The family is supporting the relationship'
The two of you know each other's financial condition
Her friends are now your friends as well
You have gone on holidays together
She is the only person who can cheer you up on a bad day
You two know each other's Instagram, Pinterest, and Facebook passwords
Should you propose before or after dinner? Should you propose in a romantic or exotic place? Do you propose on her birthday? There are no fixed ideas to propose to your girlfriend. Just use common sense and look out for the signs.
What to Wear When Proposing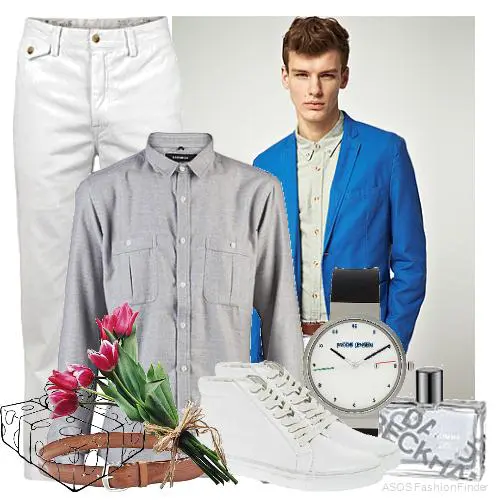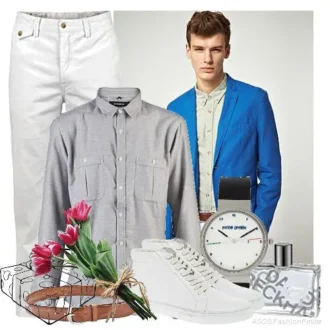 Not only the woman you must also wear the right proposal dress. This will make you look good and apt for the big occasion. So dress up. You don't have to look for proposal outfits. A common sense approach will do.
Prioritize comfort over style – Men want to look their best too. However, remember, you cannot focus on your proposal or girlfriend, if you are not comfortable in your clothes. Wear clothes that you have worn before. A brand new outfit may make her suspicious. If you are planning to get down on your knee, ensure that you will be able to do this in your outfit. Practice kneeling in the dress beforehand.
Dress according to the weather – Your outfit should be right for the season. After all, you don't want to be burning up or freezing cold when you are popping the question. It is best to dress in layers. Remember, the tension may make you feel flushed even if the weather outside is chilling.
Where will you hide the ring – Men's proposal outfit should always have pockets. You need a large place to hide the ring because the ring boxes are often bulky. Always try the dress in advance.
Wear solid colors – It is likely that you will want to be photographed during or just after the proposal. Here are some engagement photo ideas you can consider. Look for an outfit in a subtle print or solid color. Neutral colors, such as khaki, grey, black, and white are safe bets usually. You can also choose from deep greens, burgundy, navy, and light blue.
What to wear when you propose is a serious issue that you must consider carefully. So, research various proposal outfits for him. Think of the best ways to urge her to dress better and also consider the best time and way to propose to your girlfriend. It should work out well. Best of luck!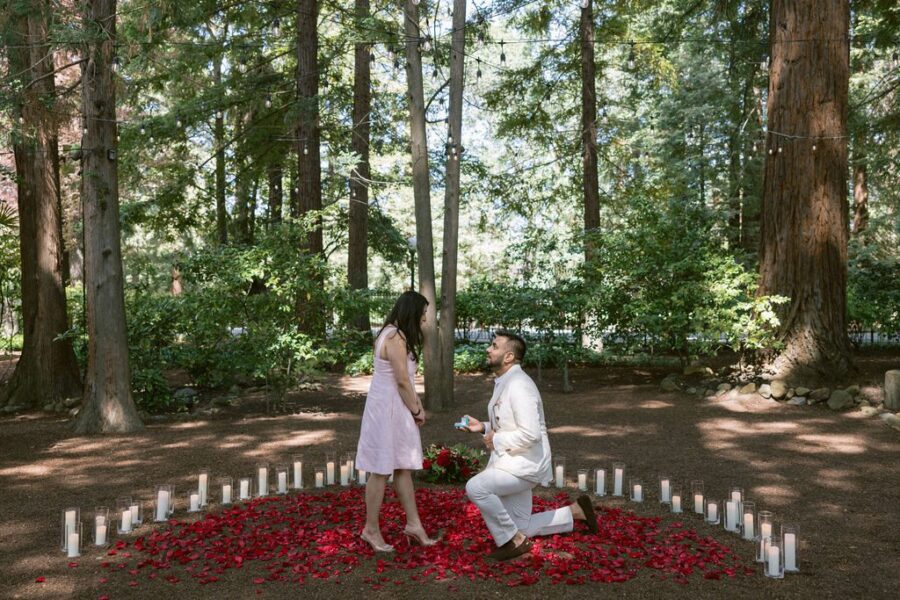 Looking for a proposal as good as your attire?