If you're planning on proposing to your partner, congratulations! This is a very exciting time. There are a lot of things to think about and plan for when it comes to popping the question, so we've put together some tips to help you out. Keep reading for our top tips on how to propose successfully. Good luck!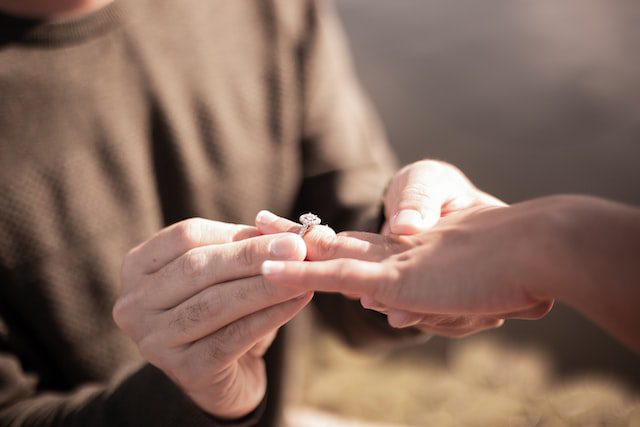 Choose the right time to pop the question
Choosing the right time to propose can be one of the most important decisions you make when planning your proposal. You'll want to make sure there is enough time for you to prepare and that the moment feels perfect, free from any distractions. Consider how much time you will need in order to plan every single detail – from finding the perfect ring to securing restaurant reservations or tickets for activities like a romantic picnic or stroll on the beach. 
Depending on what your vision is for that special day, make sure you also factor in any travel plans necessary for both of you in order for it all to come together without a hitch. Remember that at this special moment, all that matters is the two of you together in an exclusive, distraction-free environment so the moment can be one that's truly unforgettable!
Pick out the perfect ring
Picking out the perfect ring to propose with is one of the most important decisions you will make in your planning process, so it's important to take time to find something that truly reflects your relationship and customizes the experience. Take the time to consider designing a unique piece that fits the style of your significant other, or consider choosing one out of many custom engagement rings they won't be able to find anywhere else. Ask friends or family members who have proposed what experience they had when buying their ring and consult experts if necessary; by doing this you'll be sure to make an informed decision. With careful thought and planning, finding a perfect ring doesn't have to be a difficult task – so start your search today!

Decide on a location
Your next step is to decide on the location of your proposal. Think about places in town that are special to both you and your partner, or consider unique experiences like a hot air balloon ride or a stroll through the park at midnight. It is important to do your research – especially if you're proposing in a public place – and make sure that the area is well-lit, secure, and free from potential disruptions. 
It is also important to consider whether you will be comfortable enough to kneel down while popping the question! Keep in mind, however, that most people don't like public places. Instead, they prefer more private settings; it all depends on your partner's individual preference.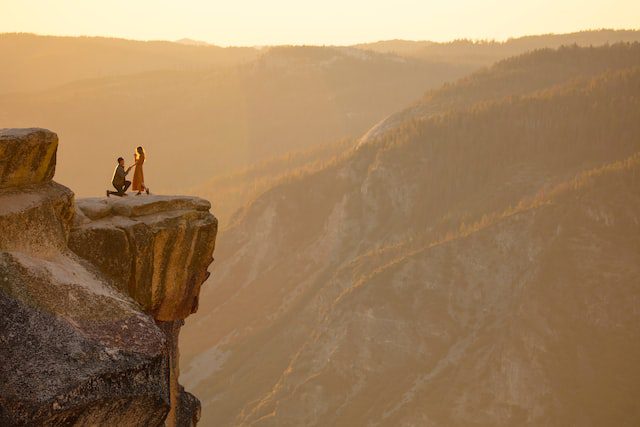 Plan an unforgettable proposal
Planning the perfect proposal can seem daunting. But with a little bit of thought and effort, you can create an unforgettable experience for you and your partner to commemorate this momentous occasion. Consider creating a tailored experience that resonates with both of your interests: maybe it's a romantic sunset picnic on the beach or a firelight dinner. Or, if adventurous activities are more their style, plan an outing filled with thrilling experiences from bungee jumping to hiking. 
No matter what you choose, make sure to add special touches to show your understanding and appreciation of them like a gift or unique decorations. Ultimately, only you know what will be most meaningful for them, so craft an individualized experience your partner will treasure for a lifetime!
Practice your speech
Proposing marriage is an incredibly special moment for both you and your partner, so it's important to get the words just right. Writing out a proposal speech in advance can help ensure that all of the emotions you want to express are included in what you say. Practicing this speech ahead of time will also give you confidence during the actual event and make sure that everything goes as smoothly as possible. 
For example, you could begin by talking about how much your partner means to you, then go on to explain why they are the perfect person for you. Finally, end with a heartfelt expression of love and a simple question.
Be relaxed
Although it's easier said than done, it's important to be relaxed when proposing. Remember that your partner will likely be feeling just as nervous and excited as you, so it's ok to take a deep breath and try to collect yourself before popping the question. Be present at the moment and stay focused on each other rather than worrying about any details that have or haven't been planned. At the end of the day, all that matters is the joy and love you both share in this special moment. 
Be prepared for the answer
When you're planning a proposal, it is always best to be prepared for any outcome. Despite the amount of time and effort that goes into crafting the perfect romantic moment to ask for someone's hand in marriage, it is important to remember that the end result may not be exactly what you had hoped. Being confident in yourself when asking someone is always admirable, however, make sure you also mentally prepare yourself in case they don't give you what you want. Becoming aware of the possible outcomes will help minimize the amount of surprise and shock that could occur if your suggestion isn't welcomed with open arms. Knowing how to politely accept no as an answer, or being prepared to move on should anything go wrong can also help create a beautiful moment out of any potentially unwanted situation.
If you're planning to propose, congratulations! This is an exciting time. Be sure to do your research and plan ahead to make sure everything goes smoothly. There are a lot of little details that can make or break a proposal, so it's important to be prepared. With a little forethought and planning, you can ensure that your proposal is perfect. Good luck!