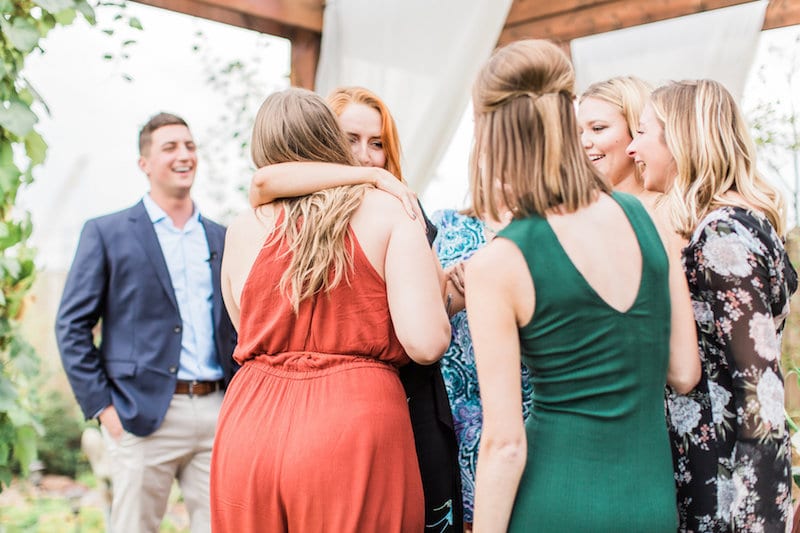 Every couple wants a memorable wedding day regardless of whether it is a quiet wedding with ten guests or a glamorous one with thousands of guests. 
If you want your wedding to be the talk of the town for a long time, you have to wow your guests so that they have nothing else to talk about but the excitement and memories they experienced at your wedding. 
Here are some ways to wow your guests on your wedding day while enjoying your tie as a couple. 
Play Dress-Up
Some wedding parties have themes and dress codes, and even though this seems typical, you can switch it up and make it more interesting. 
You can take advantage of the fact that not all your guests agree with your preference for a relaxed dress code for the entire wedding day. 
You and your guests might decide to shock everyone by turning up at the wedding reception as your favorite superheroes or in full Medieval attire. Having a photographer there will let you capture everyone's expressions in time. 
You can also make it more interesting by not informing them beforehand, then providing costumes for the photo booth. Each guest will have their unique costume and take pictures with it.
Take Song Suggestions
Another way to engage your guests is to engage their preferences. You can take song requests from a few guests or groups and play them for each person on the dance floor. 
This does not mean there will be a queue at the DJ box on that day; you can simply get the song requests in advance and then send them to your DJ. Include a space for guests to indicate their preferred song on the RSVP and watch their faces light up when it begins to play!
Note: This idea will not go well if you have a live band and not a DJ. 
Make an Extraordinary Entrance
Guests are already used to the transitional couples' entrance. Give them something to talk about by making a surprise entrance. The groom could be somewhere in the crowd and stand up when it is time to bring in the bride.
You could also think of a play or peculiar concept to bring in the bride. Remember the entrance of the bride in Crazy Rich Asians? Now, that is the kind of entrance that will be etched in your guests' memories. 
You could also plan a memorable entrance for your guests. There is a trend on Instagram showing the guests dancing up the aisle. You can also organize a unique form of transportation for them. Bring them in a decorated wagon, helicopter, firetruck, ambulance, or horseback. 
Hire a Mixologist
If your guests are party people, you could hire a mixologist to hype up the fun. A brilliant mixologist can enthrall a crowd with sophisticated skills, including visually amazing methods incorporating fire and smoke! If you've ever seen one in action, you know how! 
They are also good for your wedding videos and pictures, making it look like you had all the fun in the world.
In addition, they can answer any questions your guests may have about various flavor combinations while creating entirely unique cocktails that integrate your own story.
Create a Slideshow
Considering a picture is worth a thousand words, imagine a hundred pictures as a form of entertainment. 
Start collecting images and videos from each step of your relationship, including embarrassing first dates, early vacations, your proposal, when you were shopping for men's wedding bands and women's bands for yourselves, and recent engagement celebrations. Draw inspiration from social media, or ask friends to send you their best pictures.
Music is the second most important component of a presentation. Which songs best capture the development of your romantic relationship? Try your best to combine musical imagery with visual narratives.
Without your future spouse knowing, it is simple to put together an entertaining slideshow. Consider putting it together on your laptop or computer with Google ppt or slides or hiring a freelancer to edit it.
Mystery Cocktail Menu
A mystery cocktail menu is a terrific way to acknowledge your visitors while adding interest to your day. 
Here is how a mystery drink menu functions. Simply designate a unique signature drink for every table and provide a card with a message of explanation in the table setting to let your guests know what they can expect. 
Did you and your companions spend a week sipping Aperol Spritz in Italy? Or perhaps you could use a flavoring that has a unique meaning for everyone. 
Perhaps you'll go all out and design something specifically for them. Watch your guests eagerly dash to the bar to get their surprise beverage in either case and talk about it for as long as forever. 
Hire a Celebrity 
Is your spouse a lifelong admirer of a famous person, singer, or film? You can do the next best thing even if you can't get her to invite their celebrity crush to the wedding. 
You can request brief recordings from pop culture icons for personal use through services like Cameo. Inform them that you're seeking for a video to play in front of all the guests at your wedding reception if your spouse's favorite renowned face is providing this service. 
These celebs are skilled at filming intimate and thrilling moments that will leave everyone in the room screaming. They can convey your message via heartfelt or inside jokes, or they can come up with something original.
If you can not afford it, you can consider hiring a celebrity look-alike. Hire a celebrity impersonator to perform during cocktail hour, mingle with guests, and take pictures with them.
It will be amusing to observe how long it takes for everyone to realize that the people in the photos aren't real celebrities.
Change the First Dance Routine
If you and your spouse are not comfortable dancing for so long in front of a crowd, you can switch it up by having choreography. 
Consider using wacky coordinated dances to substitute the more traditional options. These dances have been increasingly popular in recent years thanks to viral social media videos. 
You can consider starting a flash mob if you want to involve the guests. Another way to surprise your wedding guests is with a flash mob. If you're unfamiliar, a flash mob is an unexpected dancing party. 
Although it appears random, it is usually planned by a small group of people who then motivate further participants. You can start with your choreographed dance, then the flash mob will take over, after which other guests can join. 
Flash mobs are known for creating positive energy and are also growing in popularity on wedding days. Why not surprise your guests with a friendly dance-off and involve them as well to put a grin on everyone's face along with you and your inner wedding circle? 
End with Fireworks
People never get enough fireworks, and everyone loves a surprise fireworks show. Fireworks are the ultimate surprise.
Invite your guests outside for your grand send-off at the end of the evening, then surprise them with a spectacular light and firework display. You can count on hearing some delighted gasps.
Conclusion
It feels good having a memorable day alongside your guests. Having an interesting day makes the pictures and videos more exciting to see and go over. 
The above-listed are some of the different ways to entertain your guests; you simply have to figure out what would engage them more and ask your wedding planner to do it.
Article Author: Taylor Johnson