Los Angeles is a very popular destination for marriage proposals, but it can be a little harder to find an intimate spot to pop the question. So, we helped Shawn find an amazing private location in the city to propose to his girlfriend, Trisha.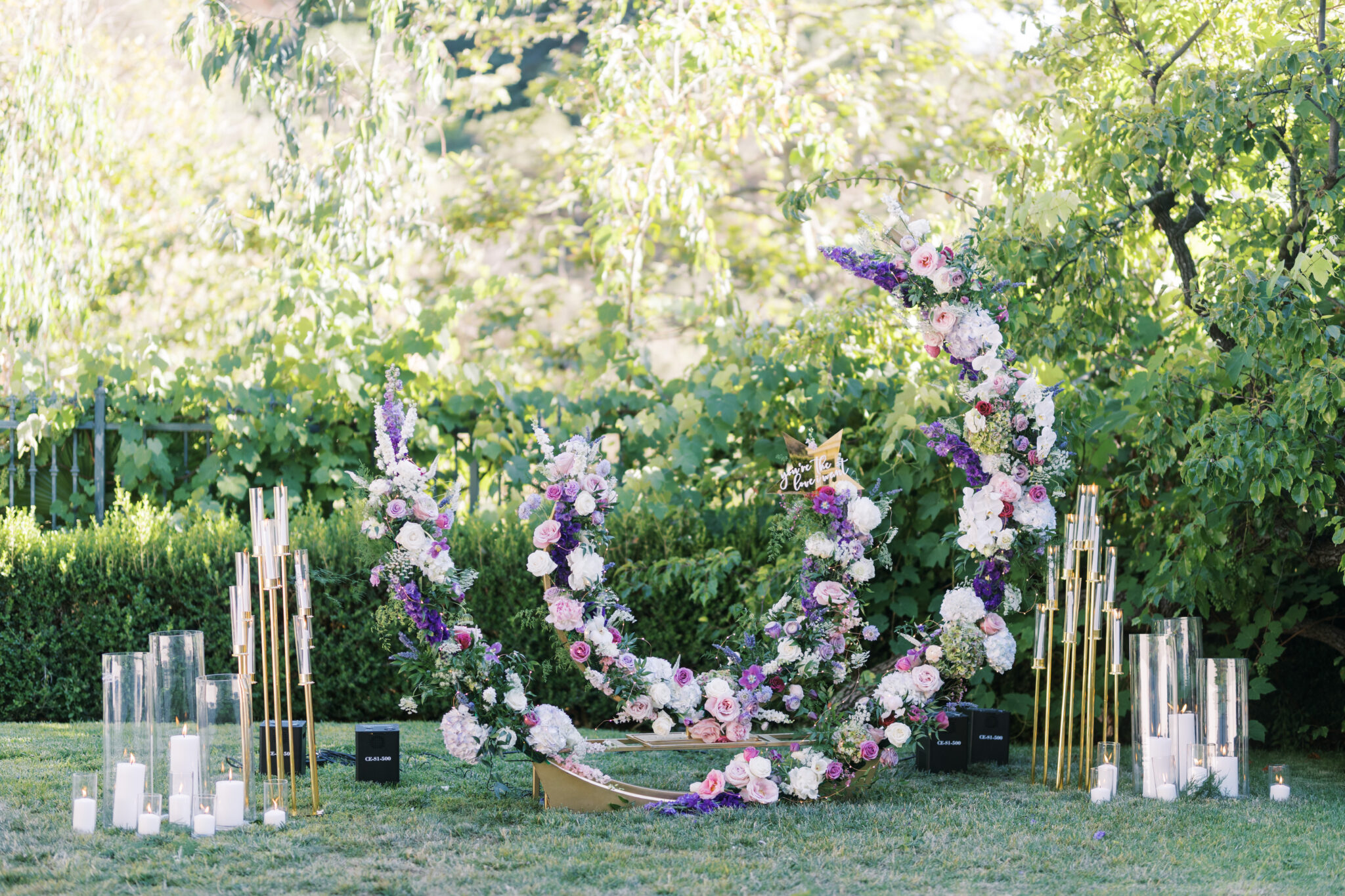 Shawn wanted to personalize this proposal to be based around Trisha's favorite show, Meteor Garden. The display includes a beautiful arrangement of different flowers, with various shades of purple, which is Trisha's favorite color. The shape of the display is a moon which connects back to Trisha's favorite show. Another personalized detail that we love, is that Shawn brought a beautiful necklace along with the engagement ring, that is an exact duplicate for the one in the show.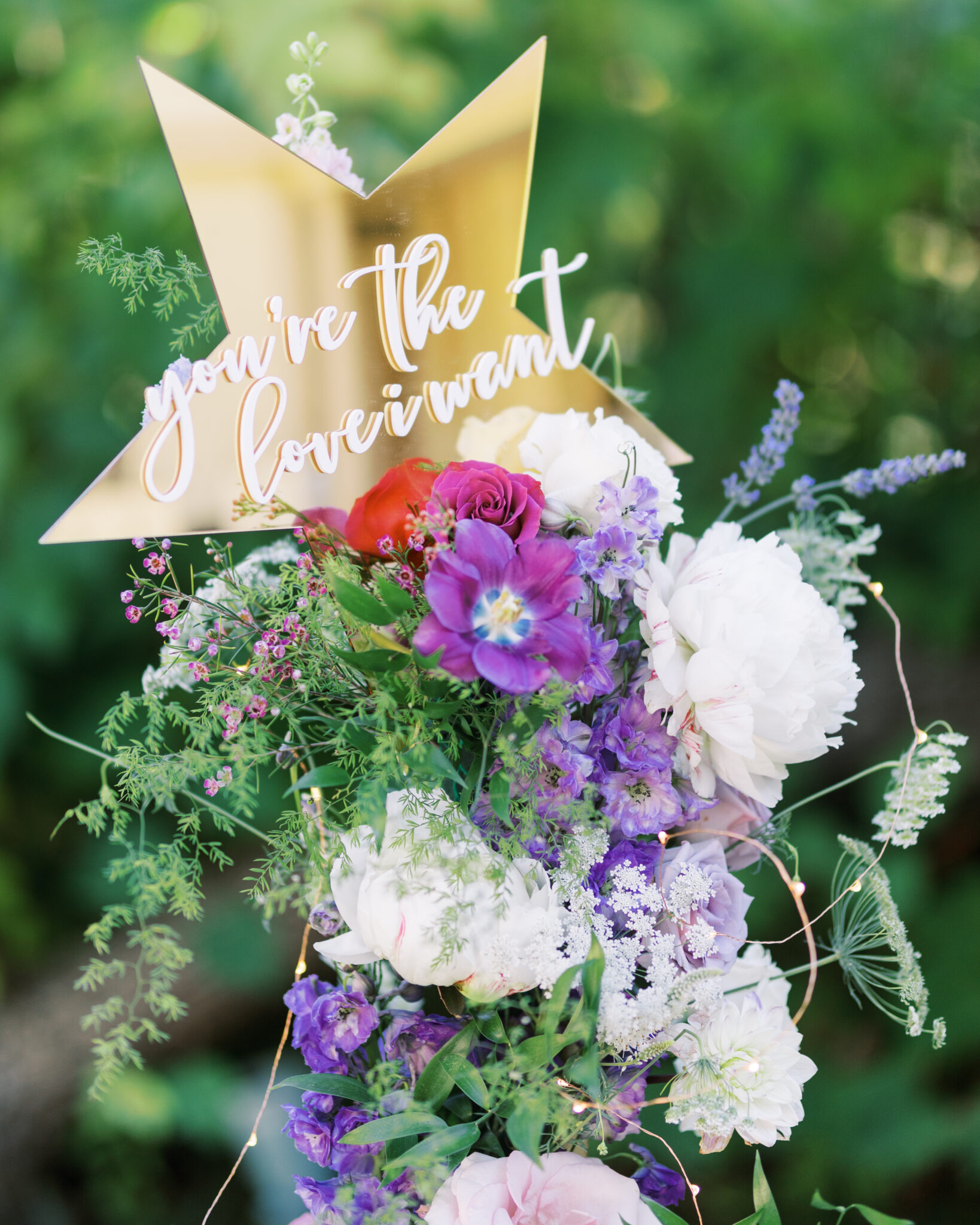 A darling bouquet of flowers among the set up contained the words, "You're the love I want," another personalized touch connecting to Meteor Garden.  The walkway leading up to the spot of the proposal contained a display of some of the couple's favorite memories as a reminder how much the couple has done together.
On the day of the proposal Shawn tells Trisha that he is taking her out to a nice dinner, however instead when she heads down the stairs of their private getaway she is absolutely blown away by the stunning setup before her. The couple walks past the trail of photos to where Shawn plans to propose. After getting down on one knee and Trisha saying, "Yes!" the couple celebrates this moment together.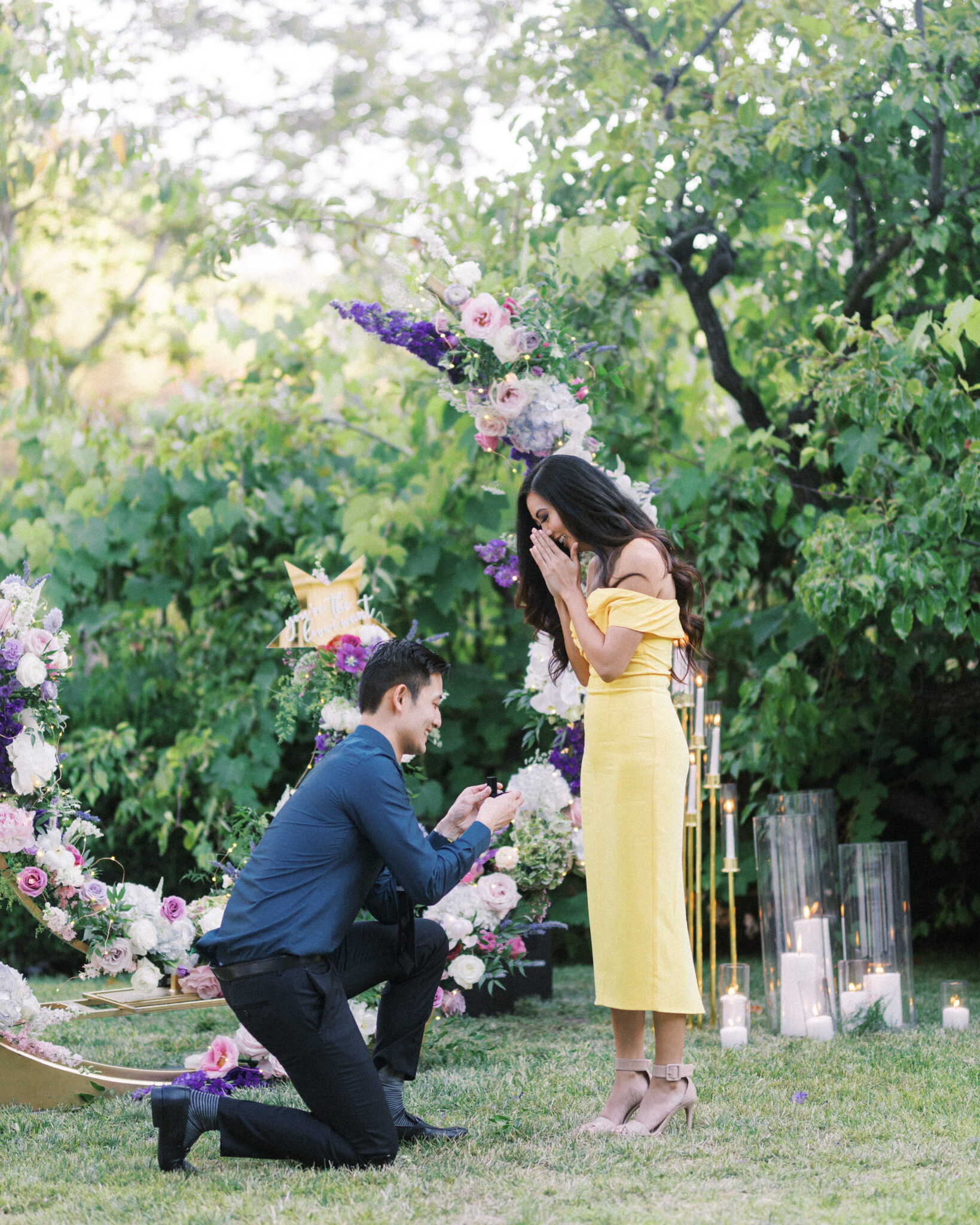 To keep the ring hidden, Shawn used our Box Sock with the words "Marry Me?" Shawn also chose to use our perfectly sized ring box which fits snugly into the sock insuring a safe spot for the beautiful diamond.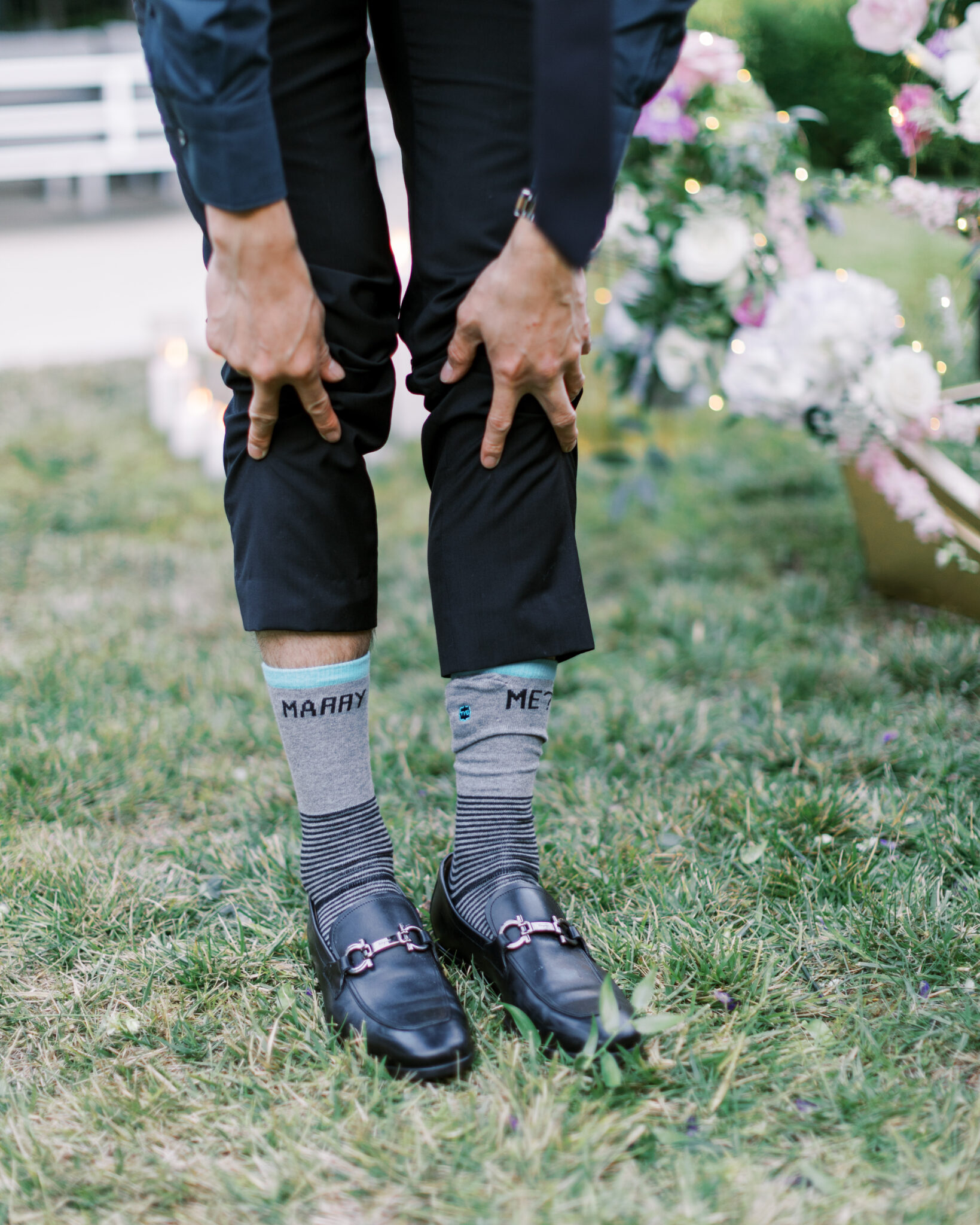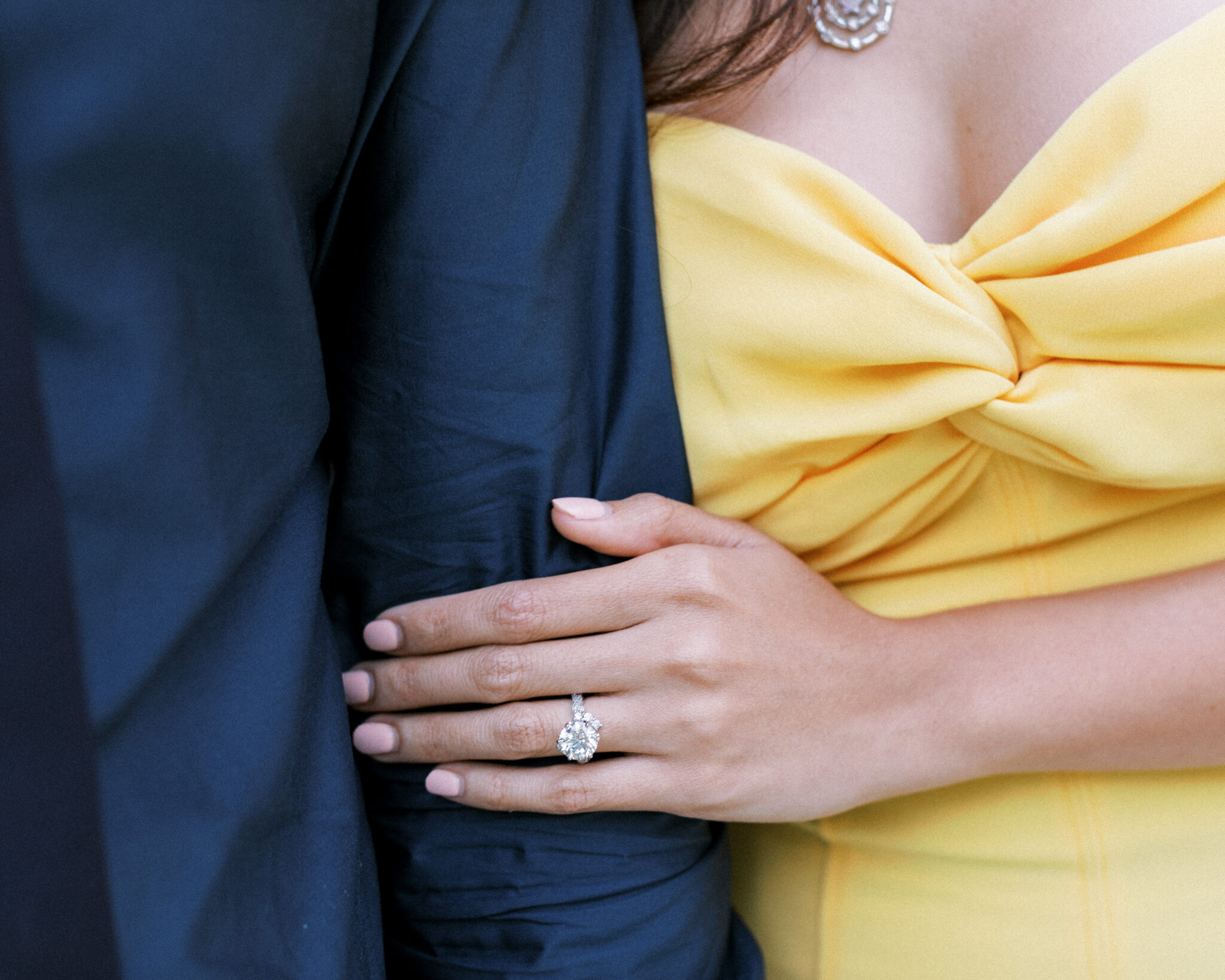 Congrats Shawn and Trisha! We are so excited for you guys!
Proposal Ideas and Planning: The Yes Girls | Photography: Madeliene Collins Photography | Proposal Socks: Box Sock