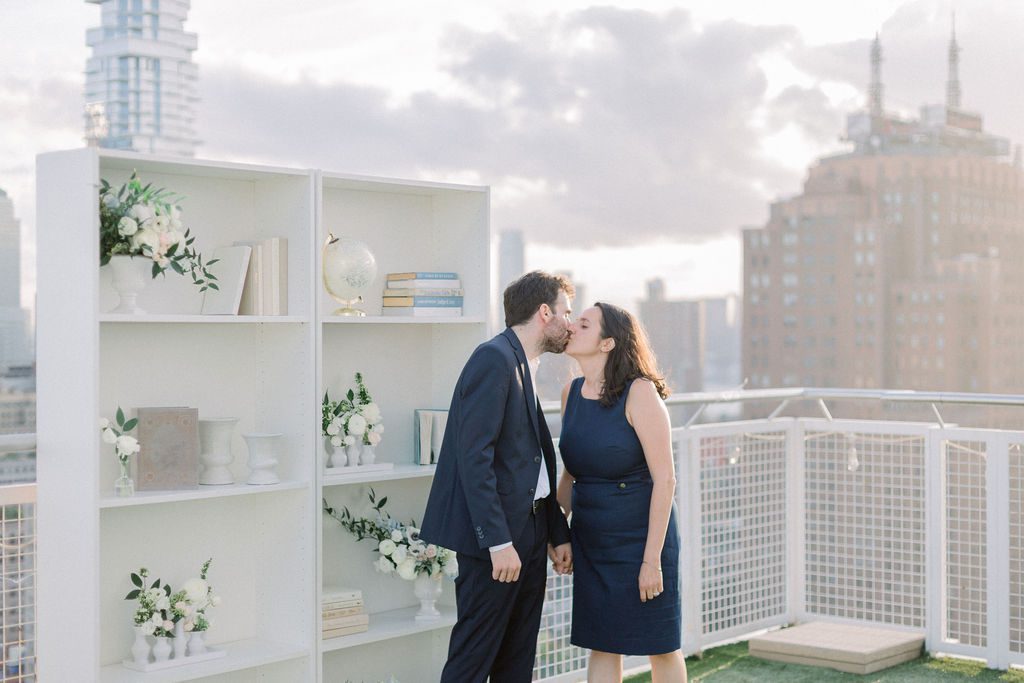 New York City is known for its amazing skyline and for this proposal we really wanted to emphasize its beauty. So when Marcos came to us wanting to surprise his girlfriend Laura with a proposal, we knew we had just the spot. Attention book lovers, this one will make you swoon!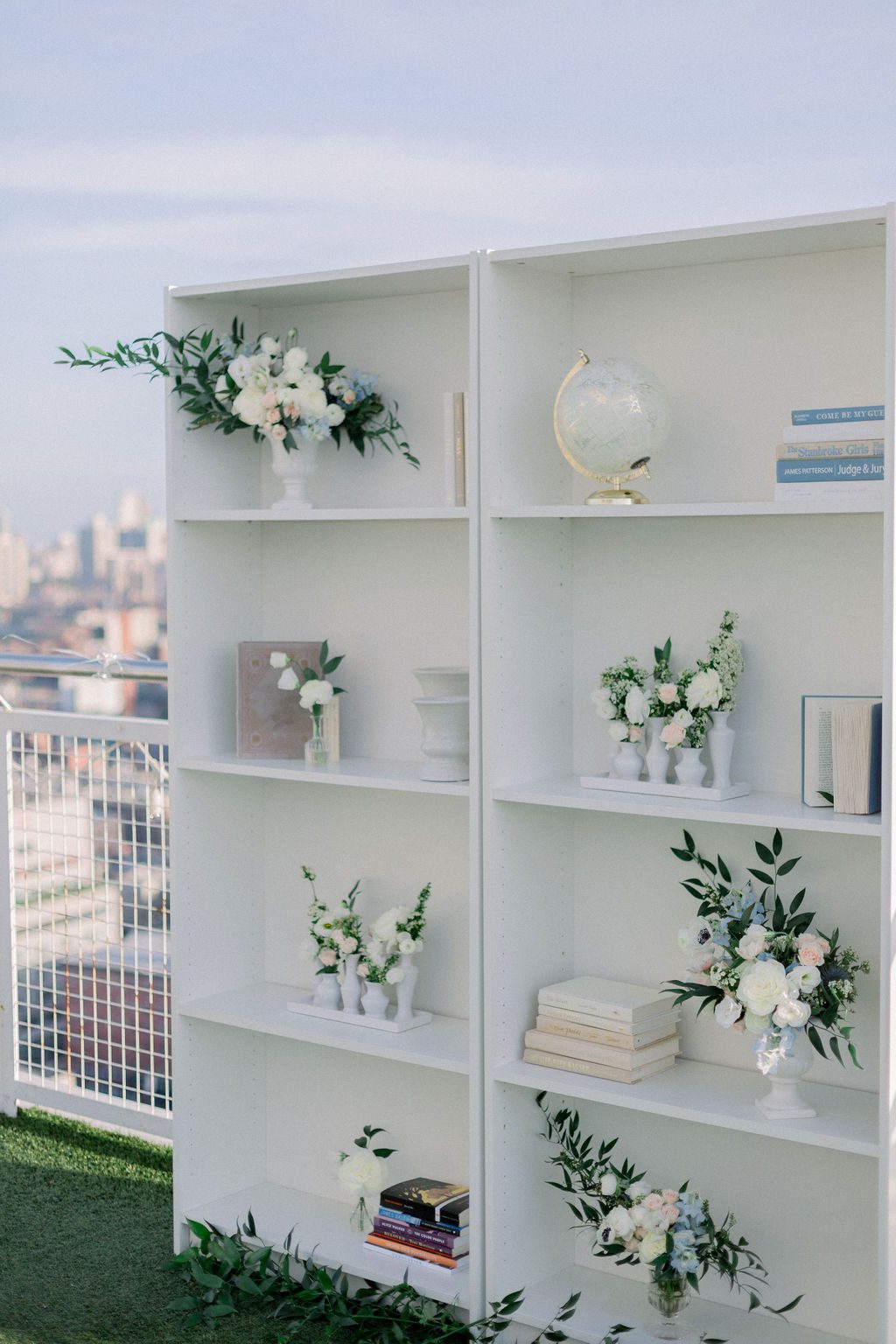 On the day of the proposal, Marcos told Laura that he was taking her out for a fancy dinner with friends, however when the couple arrived at the "dinner location," Laura was absolutely shocked when she saw the breathtaking views of the city. Laura then realized that the bookshelves in front of her held all of her favorite books and that this was not in fact the dinner she was expecting. Each shelf was different and contained different flowers and items. Beautiful roses and a white and gold globe were also on the bookshelves pulling together her love of travel and reading into the proposal.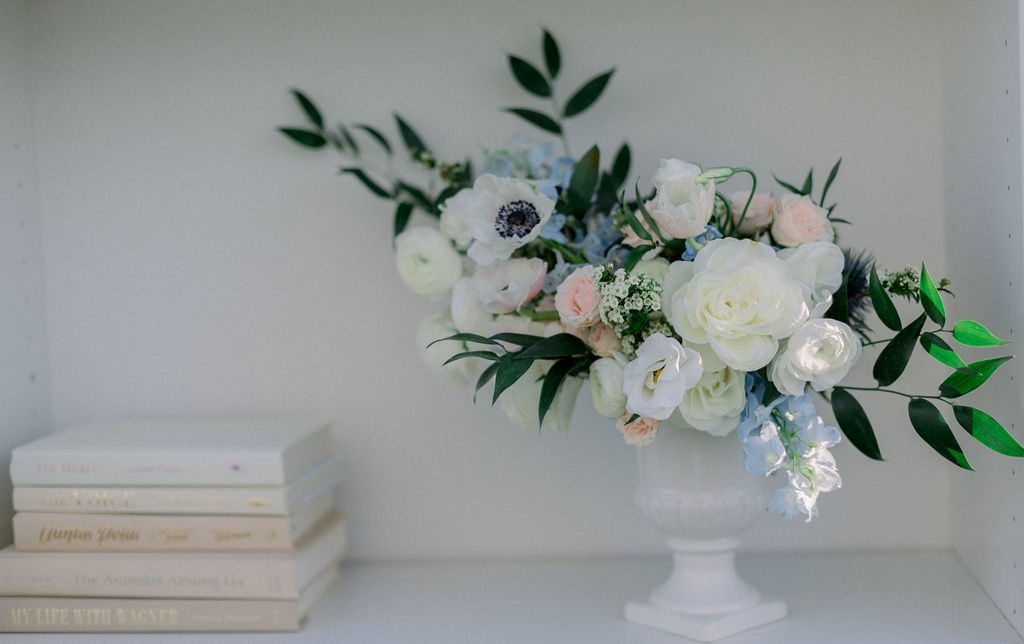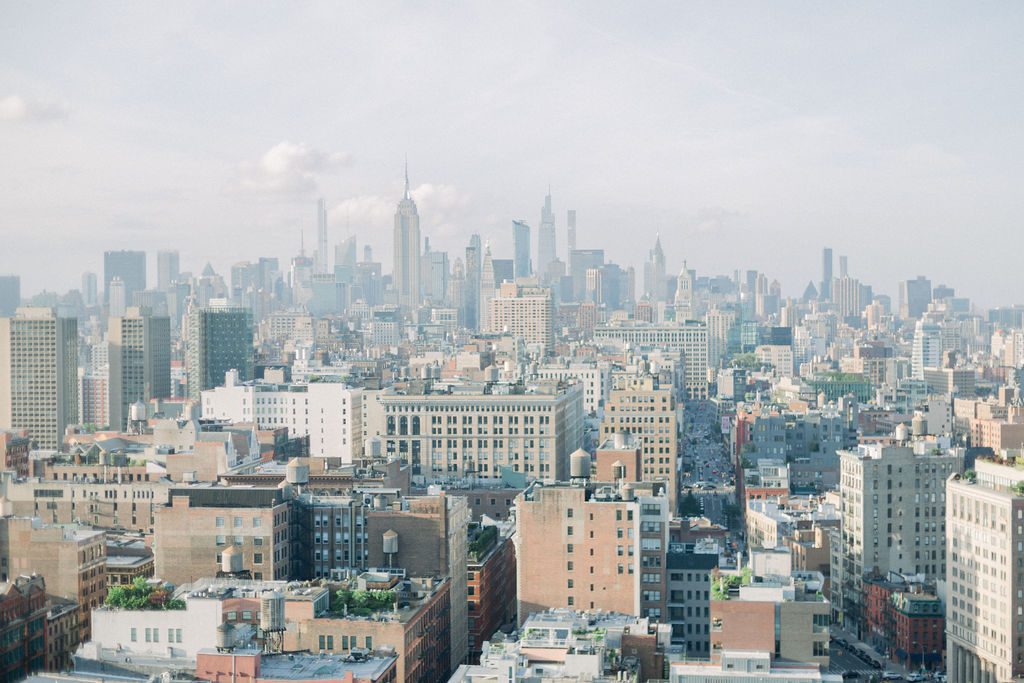 At this moment Marcos stepped down on one knee and proposed to Laura! The couple celebrated their new chapter of life by popping a bottle of champagne and soaking in the lovely sunset. To capture the moment for the rest of their lives, the couple took  some beautiful photos that they could cherish forever.
The Proposal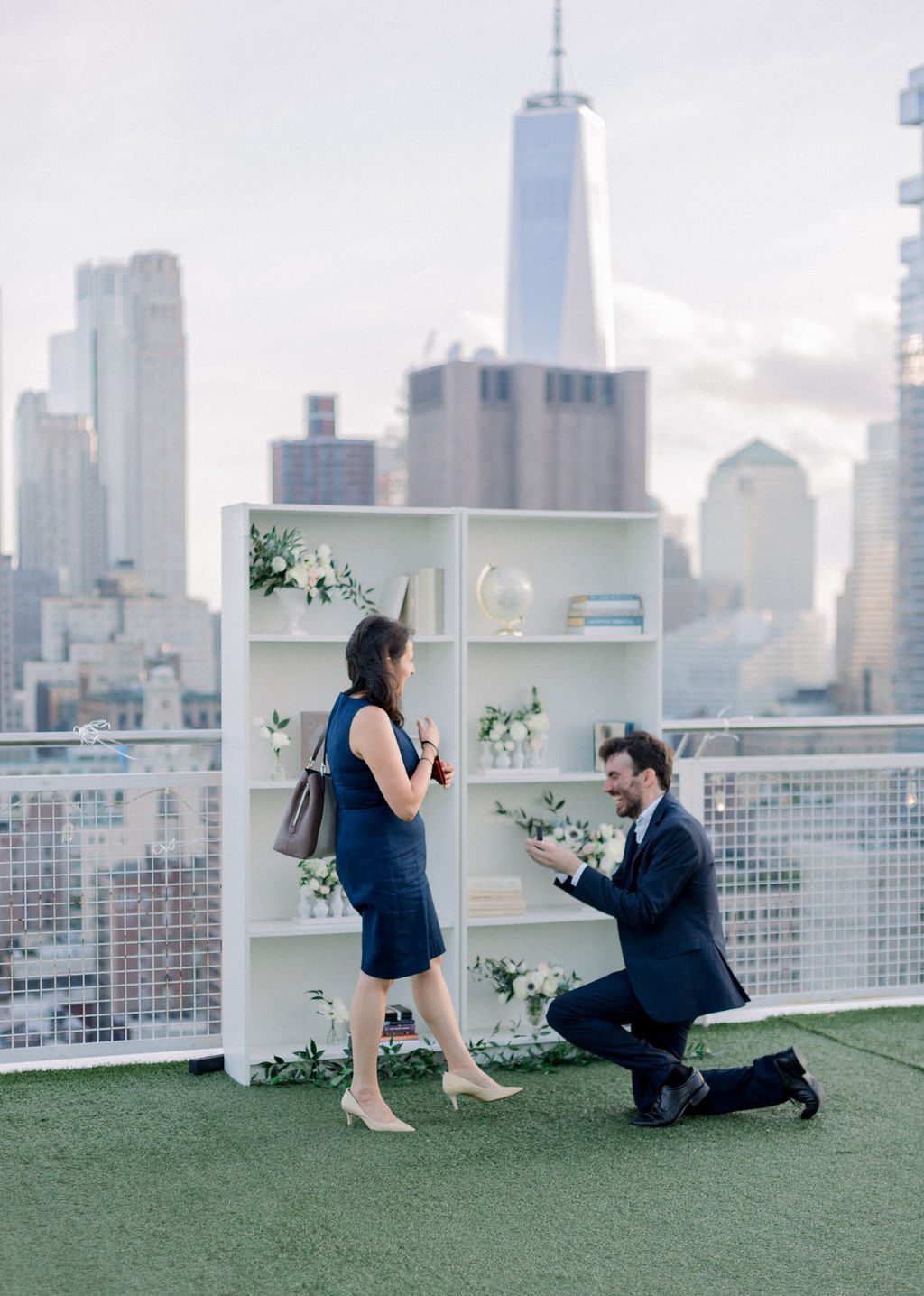 To surprise Laura even more, their families came out from hiding and joined the couple in celebrating the engagement. The couple and their families took photos together and began to celebrate the future of Marcos and Laura. Laura loved the proposal setup and how Marcos was so thoughtful and incorporated their families into the proposal, which made the day so special and personalized.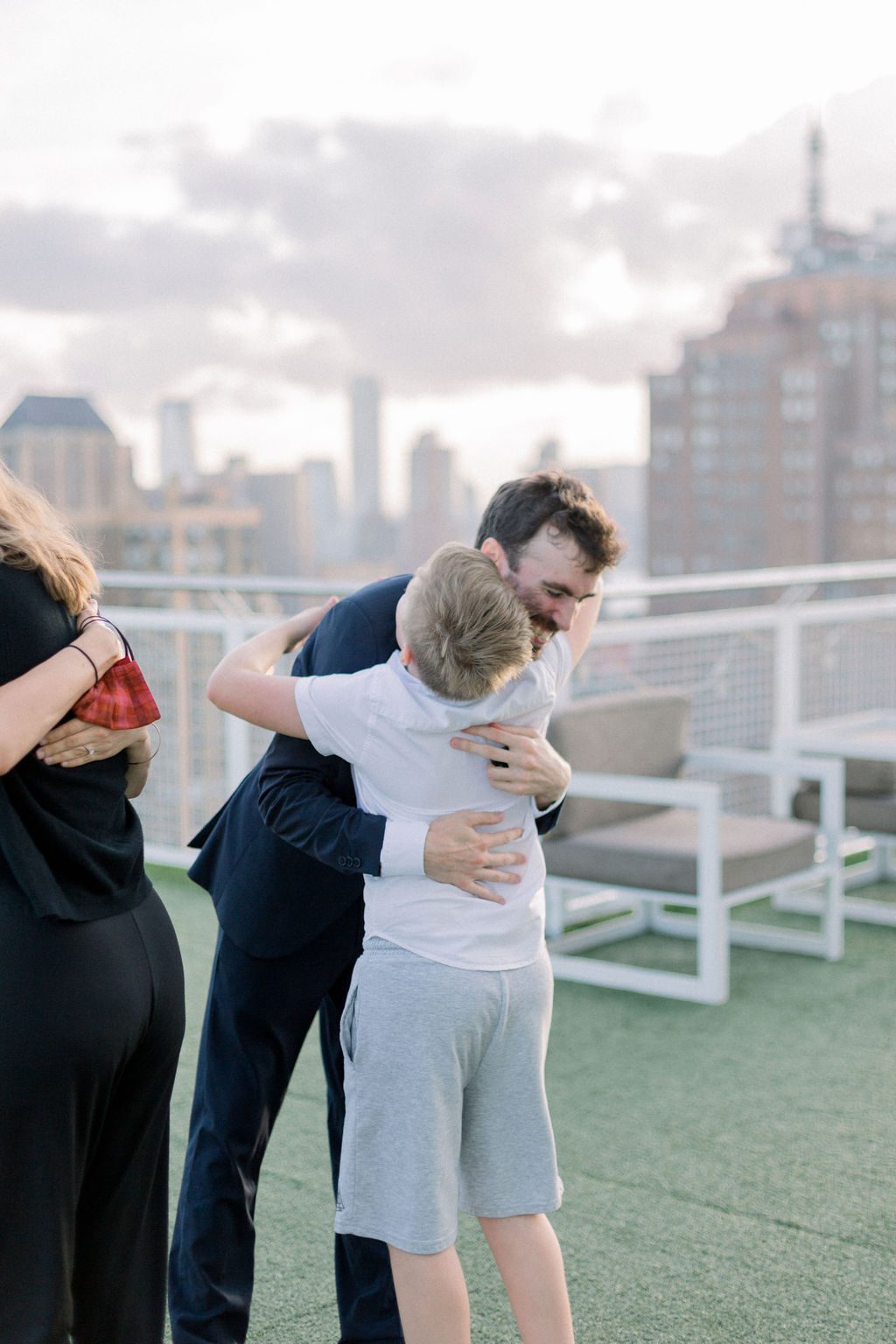 Congratulations to Marcos and Laura! Thank you for letting us be a part of this special day!
Proposal Ideas and Planning: The Yes Girls | Photography: Pic and Petal | Proposal Socks: Box Sock
Planning a luxury private proposal in NYC?