It's time to do your diamonds the right way…
They say diamonds are a girl's best friend, and with good reason too! Adorning yourself with beautifully crafted lab diamond jewelry can be incredibly empowering.

It is also perfect for marking significant milestones like anniversaries, birthdays, or even your big day. But, while we dream of getting our hands on the perfect set of diamonds and keeping up with ever-changing trends, what NEVER goes out of style is being conscious of the environment.

As more and more people become aware of the dangers of unsustainable fashion, unethical sourcing, and the ecological impact of these industries, our focus is slowly shifting toward innovation and sustainability. 
Lab grown diamonds have been one such advancement that has taken fashion by storm and we're here to tell you EVERYTHING you need to know before you make your very first mindful purchase!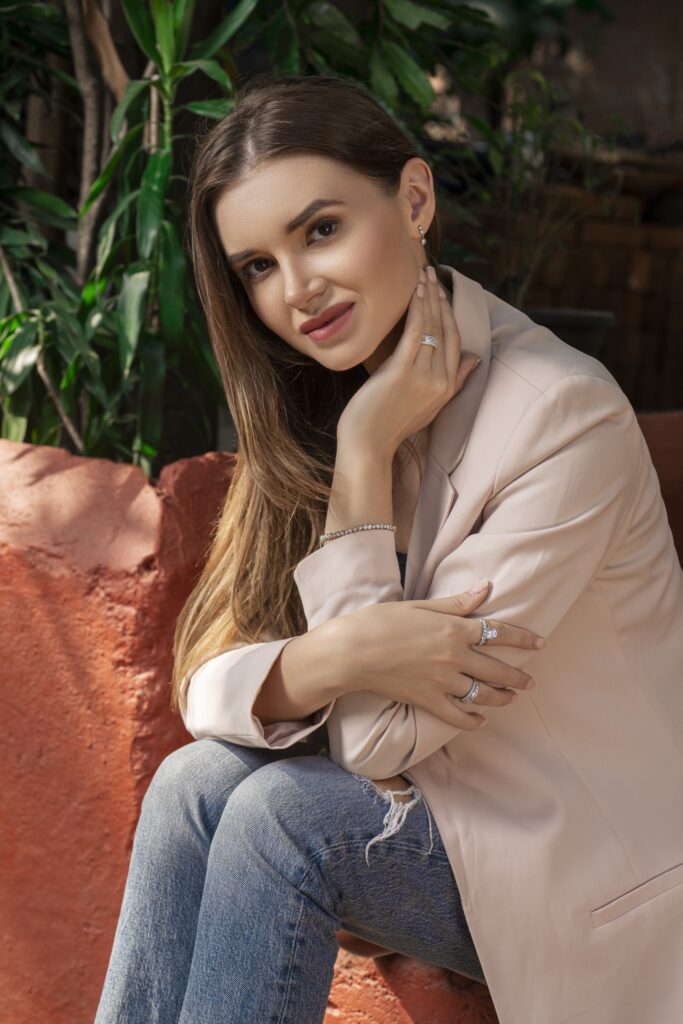 What are lab grown diamonds? Are they the real deal?
ABSOLUTELY YES! 
Lab grown diamonds are chemically, physically, and visually identical to mined diamonds from deep within the earth. The only noteworthy difference is that naturally occurring diamonds form over millions of years, while lab grown diamonds employ the wonders of modern technology and come together in weeks!

Not only does this ensure that your diamonds come from a controlled environment where ethical practices are the highest priority, but it also makes luxury fashion much more affordable. NOTHING screams top-tier style more than looking fabulous while being kind to the planet, right ladies? 
Decoding the 4 C's
Making your first lab grown diamond purchase doesn't have to be complicated. Knowing the 4C's of diamond grading is the key to a smooth shopping experience. Once you've got that nailed down, there's no looking back. 
The Cut: For a diamond to shine bright and dazzle in all its glory, it needs to be cut carefully and precisely. It's what determines the brilliance of the final piece. Diamond cuts usually come in Excellent, Very Good, Good, Fair, and Poor, the first two being the best choice.

The Clarity:

Lab-grown diamonds are created in controlled environments, which means they're of the highest quality with little to no inclusions and blemishes. Clarities range from Flawless (FL)  to Included (I

1

, I

2

, I3), with lab-grown diamonds you should go for Flawless or Internally Flawless.

The Colour: Ironically enough, the color of a diamond is determined by its absence of it. 'D' diamonds are the most sought after as they are effectively colorless. The diamond color scale goes from D to Z, S-Z being a tint of yellow brown.

The Carat Weight:

Who says size doesn't matter? The bigger the diamond, the larger its carat weight. We suggest aiming high with lab grown diamonds as they are more affordable than their mined counterparts. 
Your cart awaits you!
Now that we've got the basics down, it's time to shop! With countless styles and accessories to choose from, we're letting you in on some of our top picks that will forever be winners in our books. Diamond Chemistry is one of our top choices for shopping lab grown diamond jewelry. From classic pieces to trendsetters, here's what's hot with all things DIAMOND…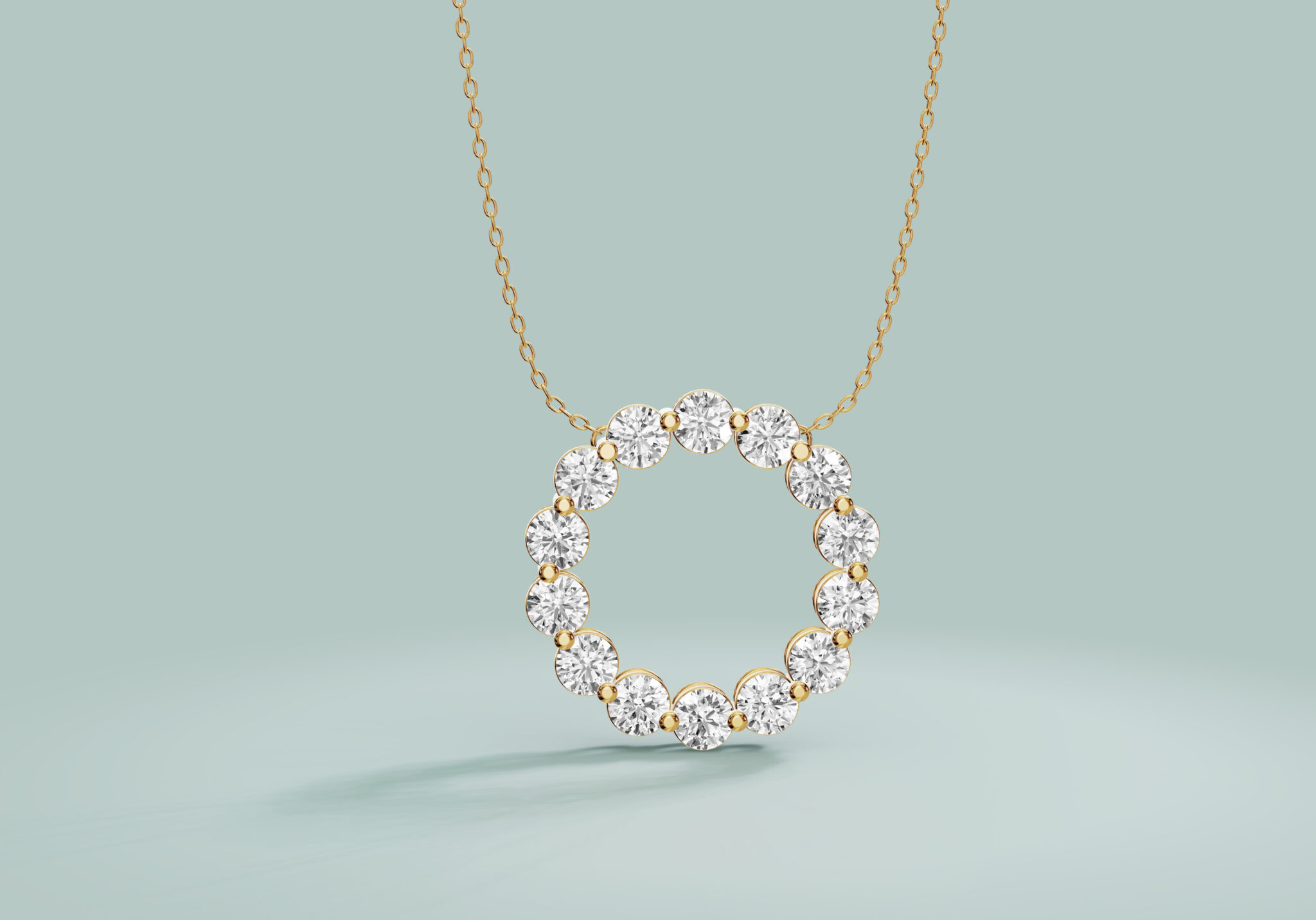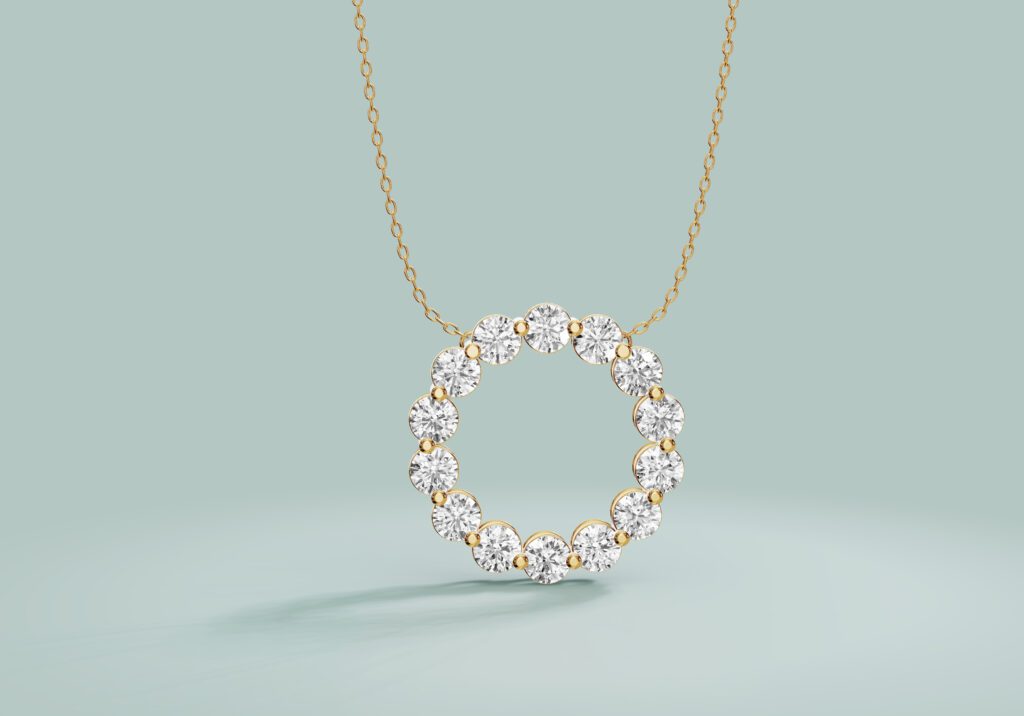 Be it an elegant solitaire, a statement marquise, or a classic round, accessorize any look with a delicate diamond pendant and you're ready to take on the world! 

DC Pro tip: "Layering necklaces is all the rage and we HIGHLY recommend trying it out. Check out our soon-to-launch 3-layer solitaire necklace next month."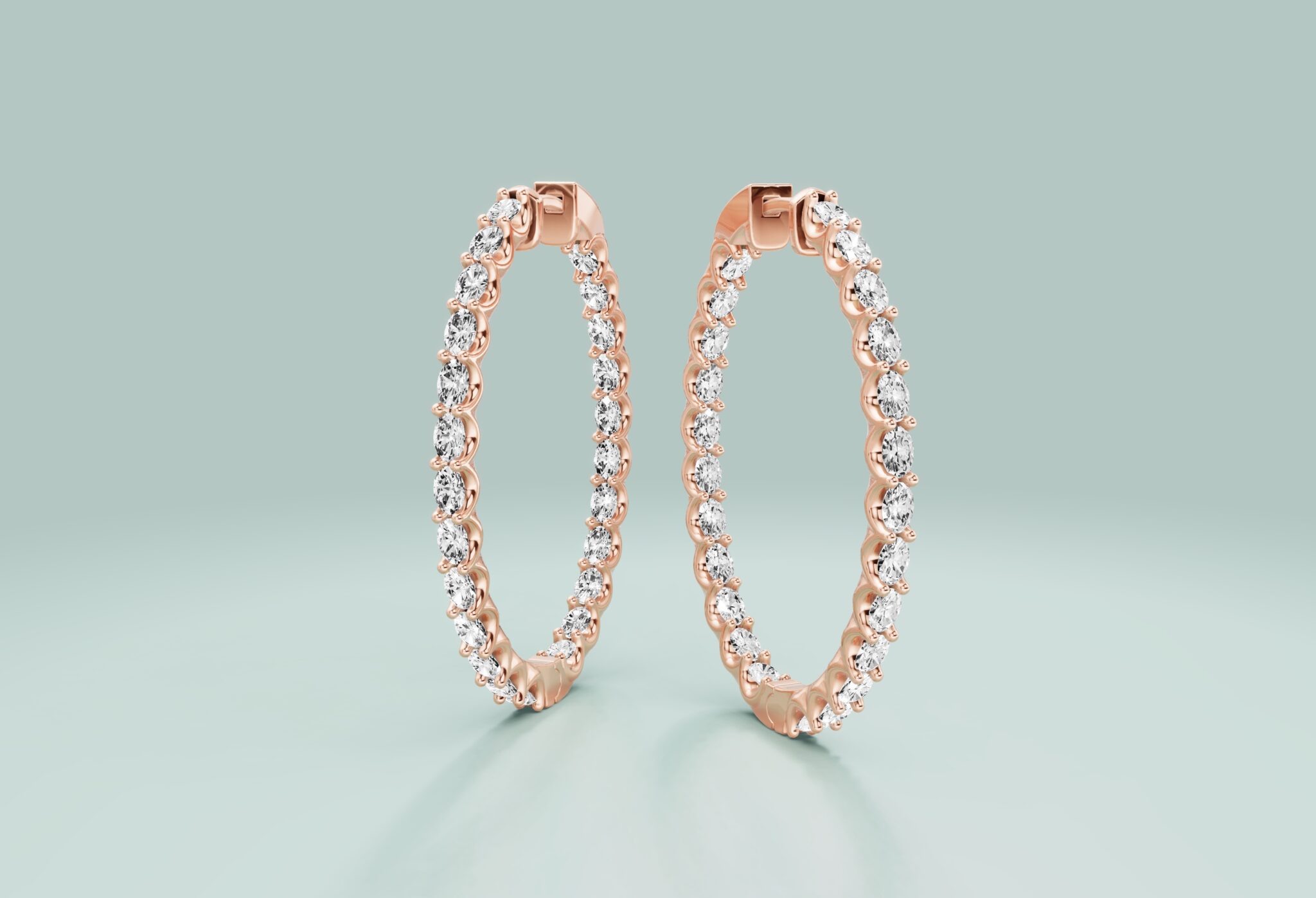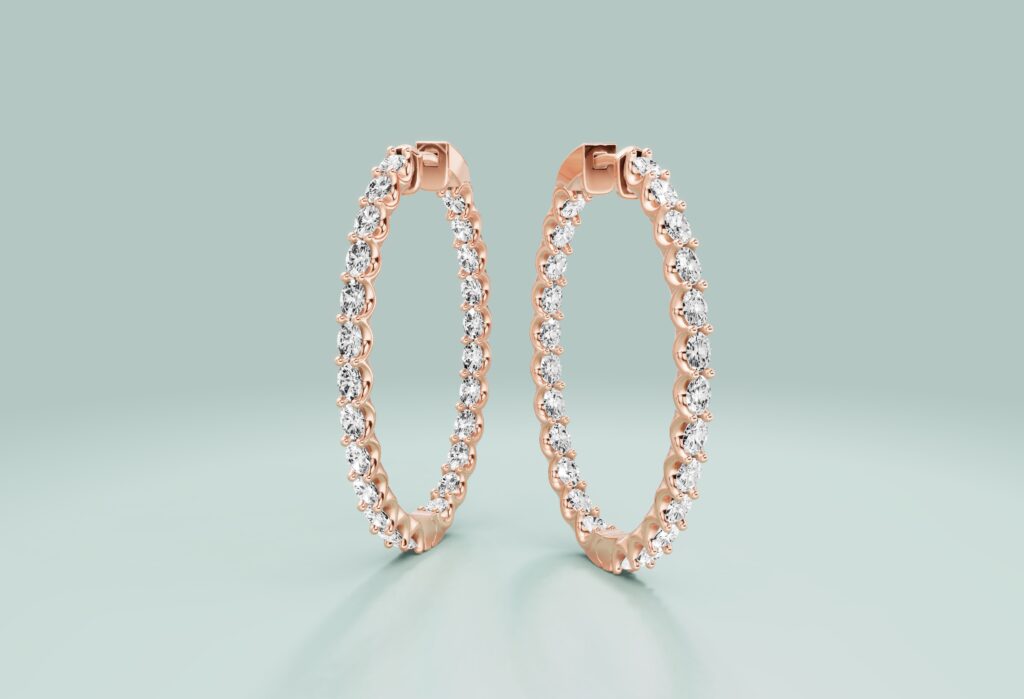 A gorgeous set of diamond earrings are a MUST HAVE for all our girls who are looking to step up their fashion game. The options are endless and we BET you won't stop at just one pair!

DC Pro tip: "Narrow down styles that compliment your face shape to look extra snatched. We recommend studs for an oval face, hoops for a square face, and danglers for a round face."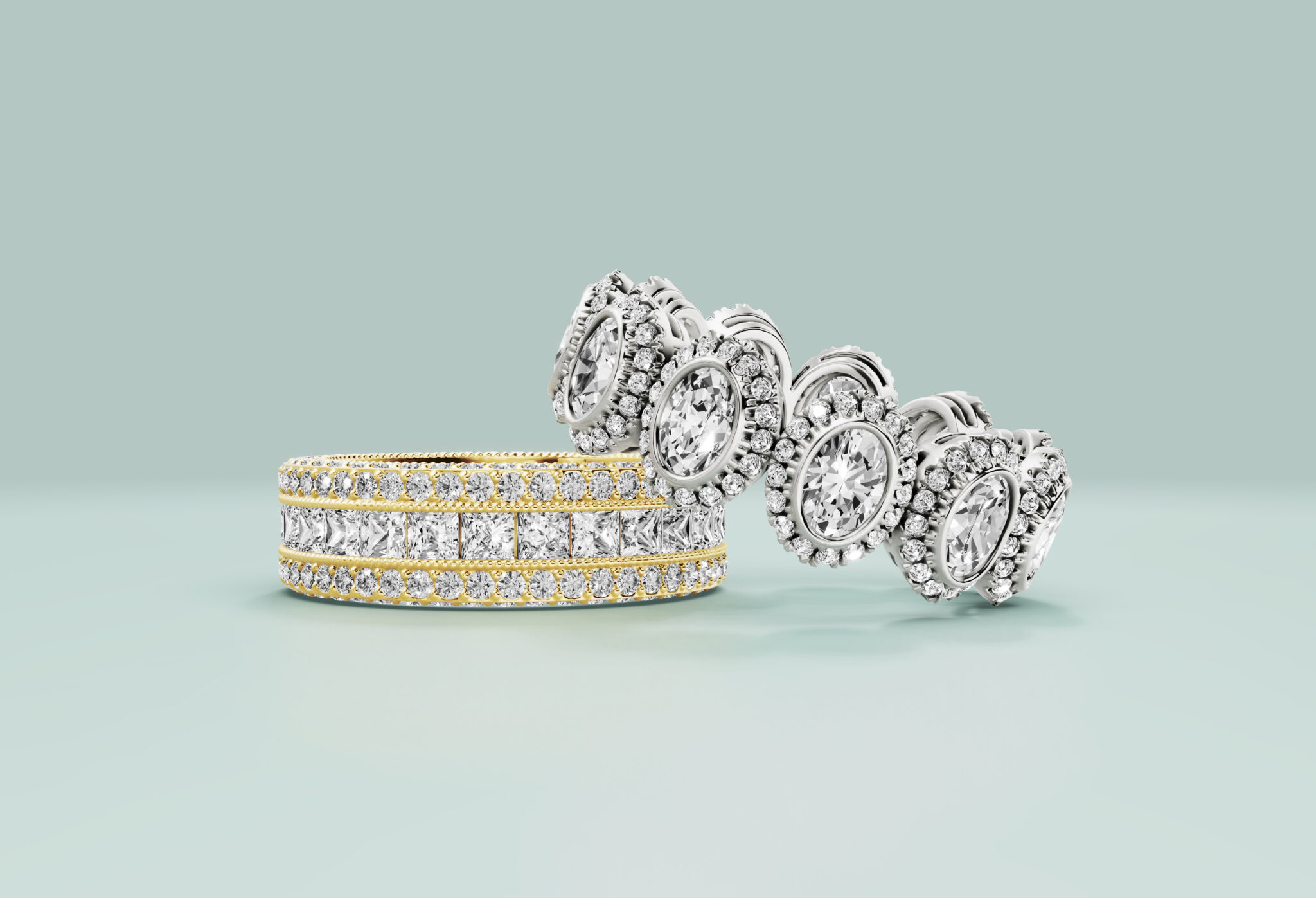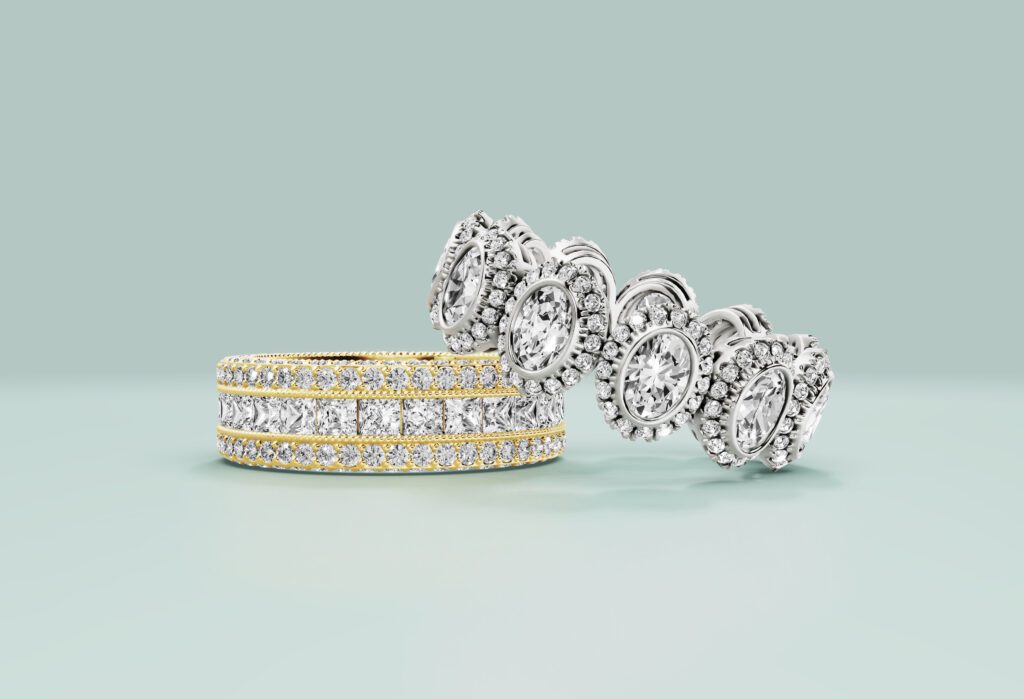 Bring pizzazz to the party by casually throwing on a dazzling lab diamond band and serving all the looks! These trendy pieces are a perfect addition to any outfit and amp up the glam. 
DC Pro tip: "Play around with the metal variants, diamond shapes, and settings of these pieces for a fun pop of color."
For a limited time only, Diamond Chemistry is offering our online community $200 cashback on your first purchase, so don't miss out!
Article Author: Amanda Cooper