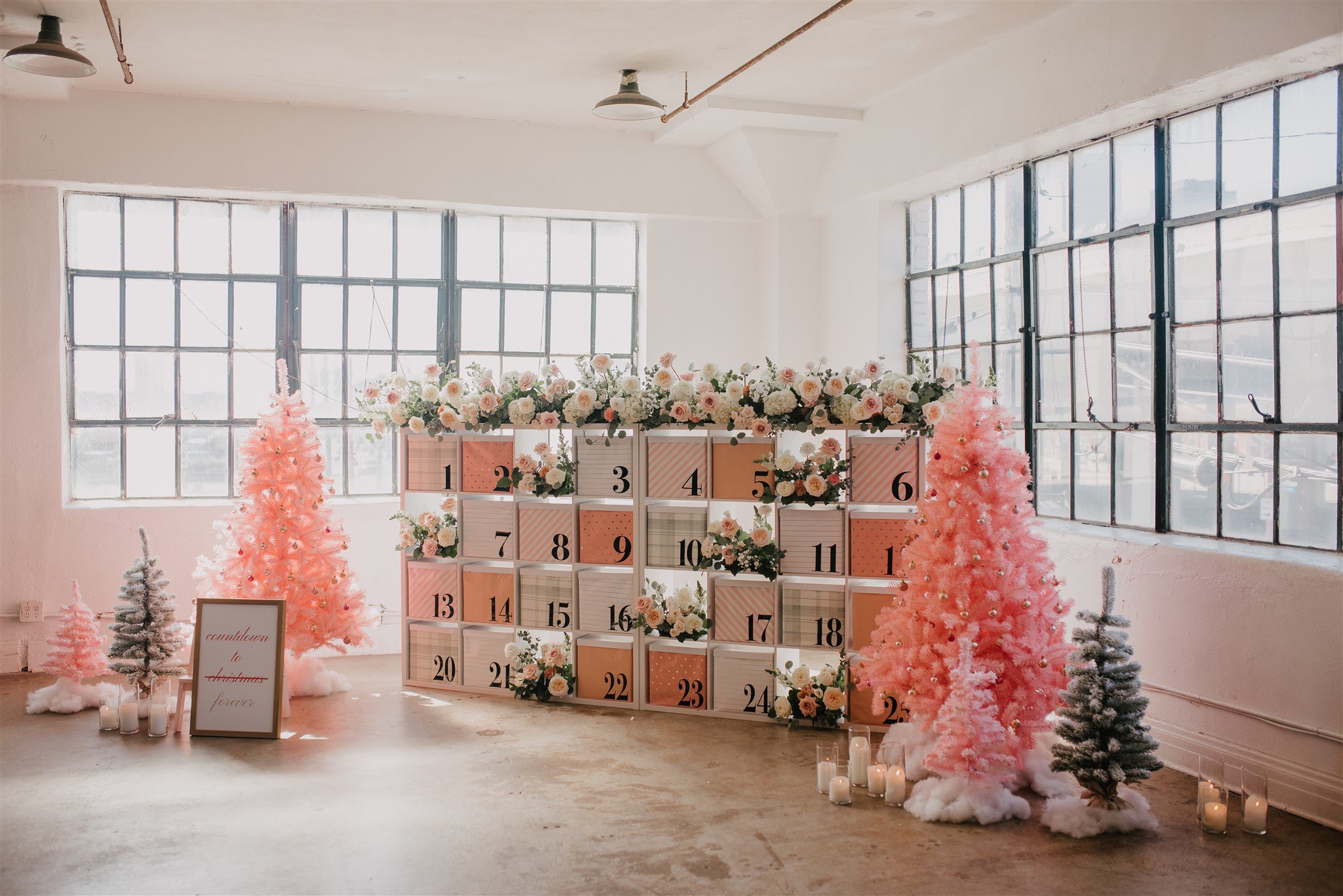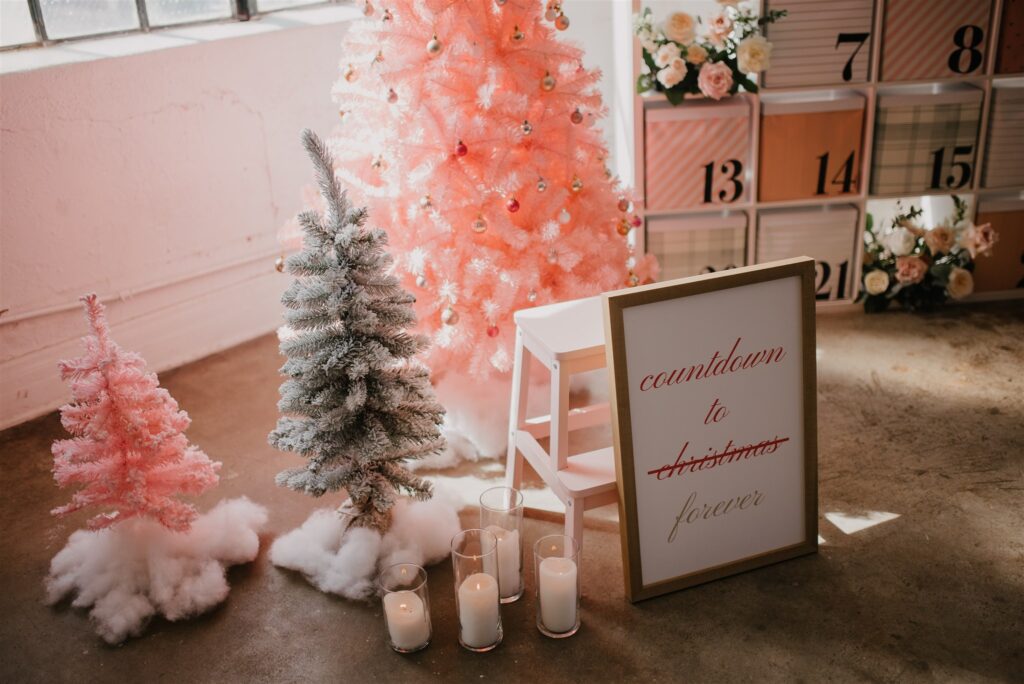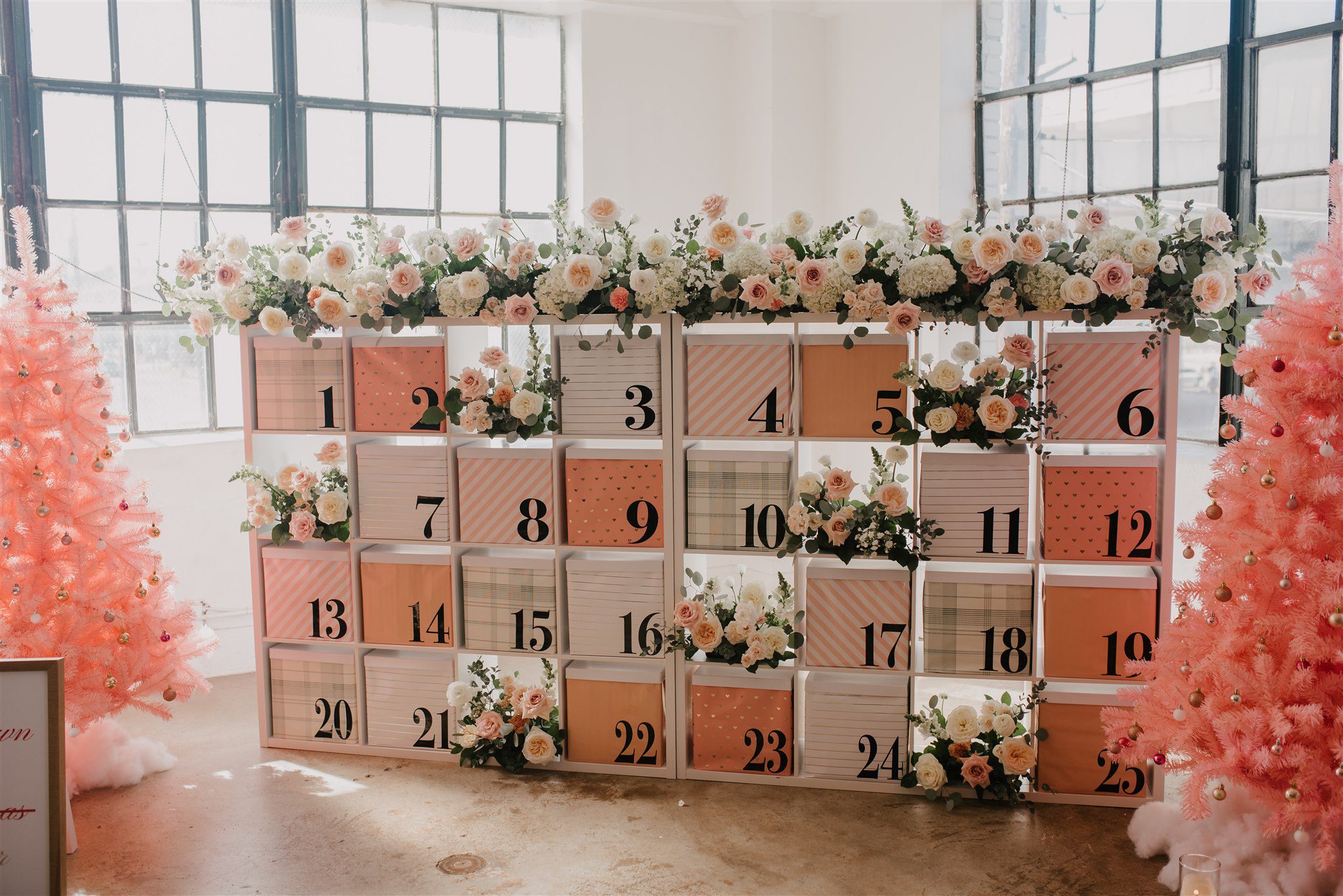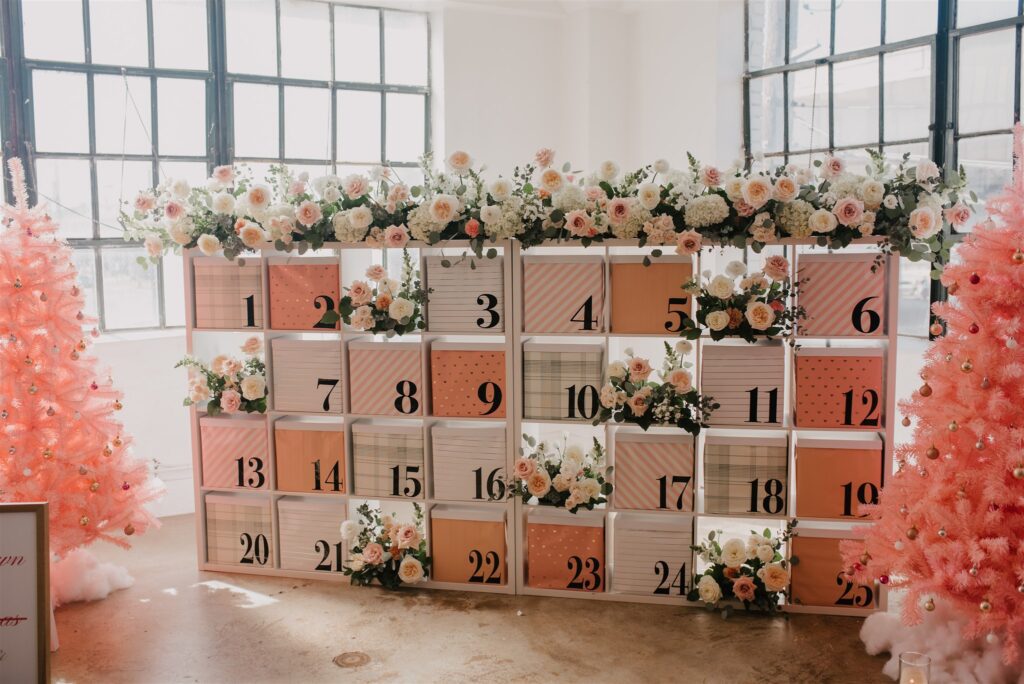 We cannot get this Life-Size Advent Calendar Proposal in Houston off of our minds! Andy came to us wanting to propose to his girlfriend, Linh, in a way that highlighted all of the things that she loves. We wanted to come up with a proposal that was inspired by Linh's love for Christmas and her favorite color pink. The idea that we came up with allowed for the perfect balance between romantic and silly which Andy explained was the perfect representation of him and Linh's relationship together.
When Linh walked into this private space, she was surprised to see her and Andy's closest family and friends along with a larger than life advent calendar. On this calendar, there were 25 numbered drawers displayed between them. To add, beautiful flowers in the shade of pink surrounded this display and were even in between a few of the drawers. Candles, decorative pink and green trees, and fake snow were all by this advent calendar as well. There was even a large sign that read "Countdown to Christmas" with the last word crossed out and replaced with "forever".
Within each drawer, Linh opened up a decorative ornament. Each ornament were reflected on Andy's favorite memories with Linh and had an attached note. For example, one of the ornaments was a scooter with an attached note that said "for all the times we've explored town together". Of course to best reflect their relationship, these ornaments were a mix of humorous and sweet references. When Linh opened up drawer 25, an engagement ring ornament was revealed. This was Andy's cue to present one last surprise. He began to play the guitar and sing to Linh. Once he finished, he got down on one knee and popped the awaited question. It was such a special moment for them especially because they were able to have their closest family and friends included.
Congratulations Andy and Linh! We wish you a lifetime of happiness!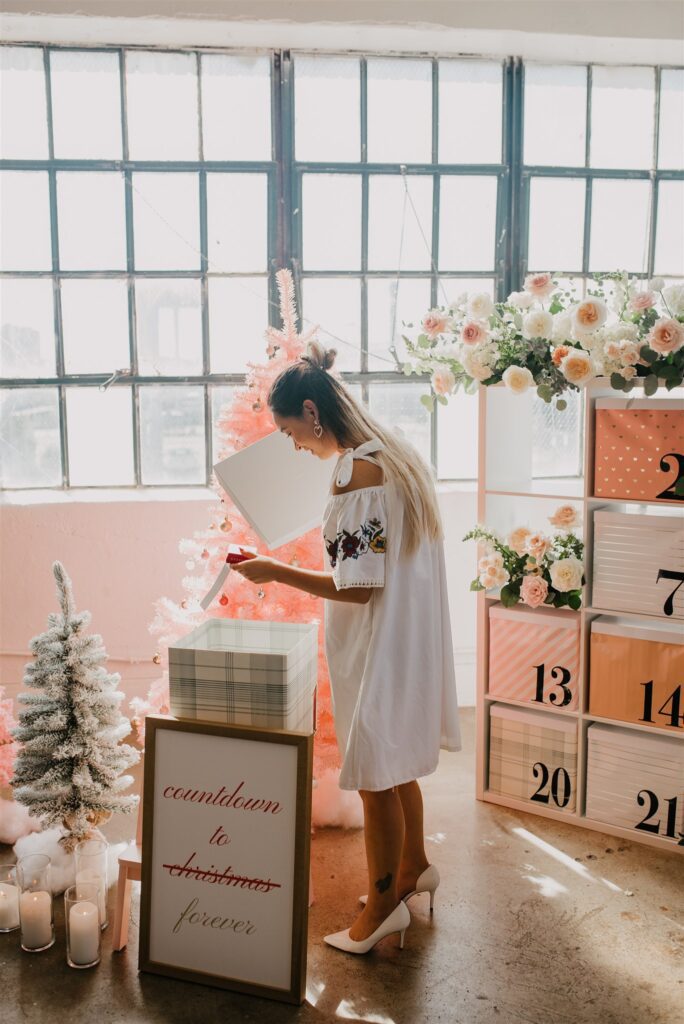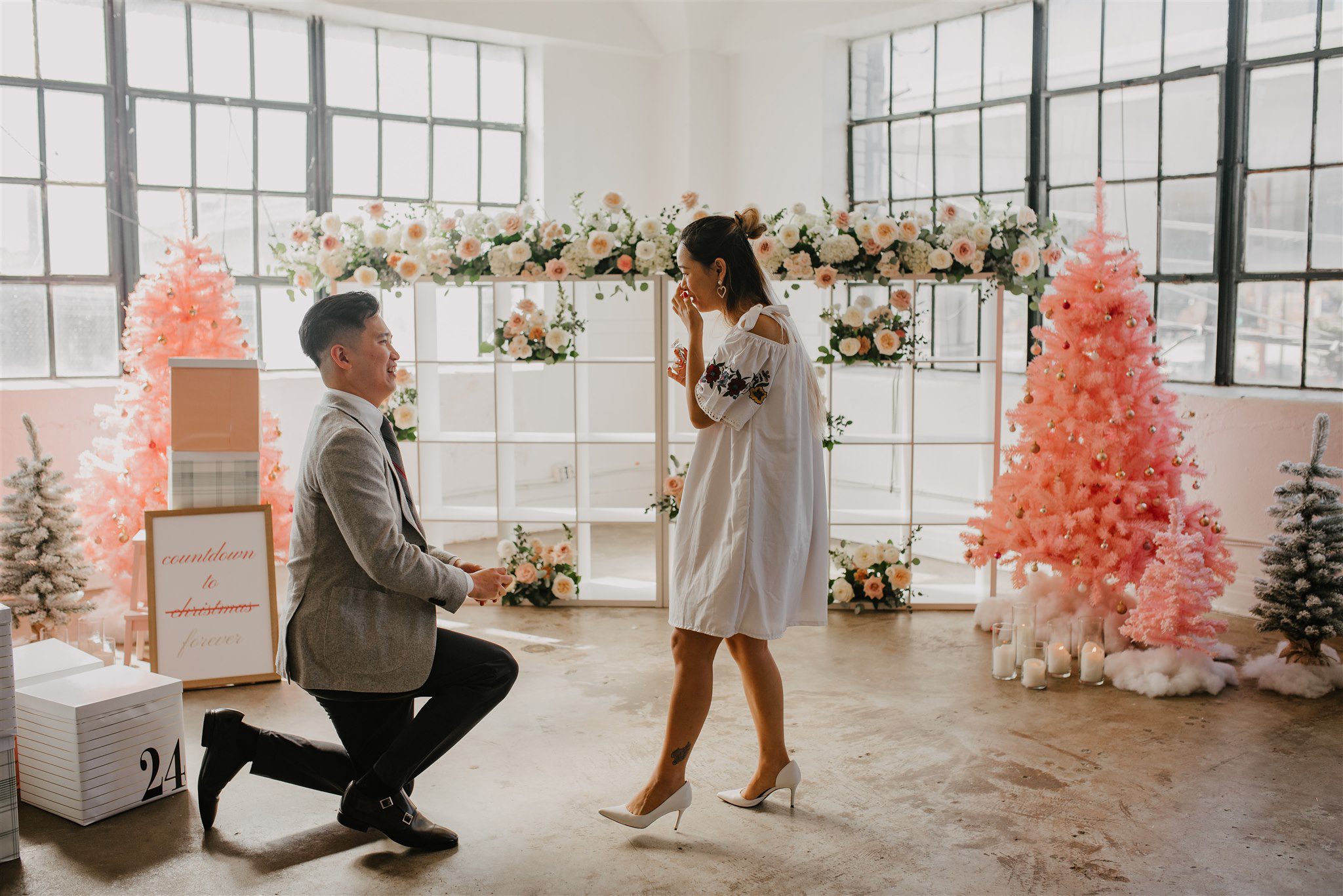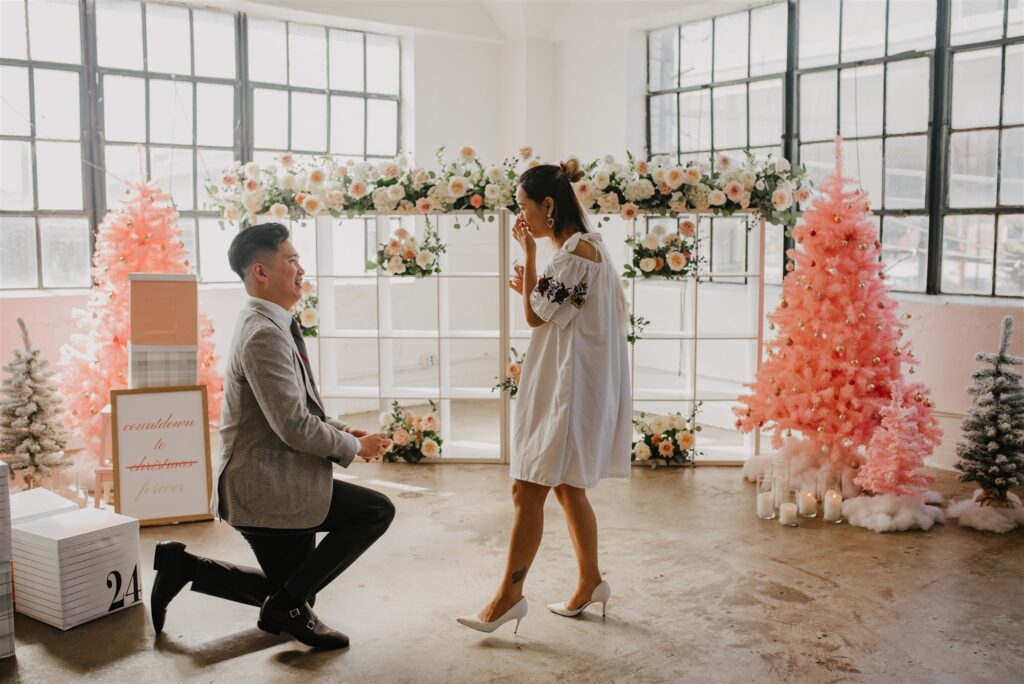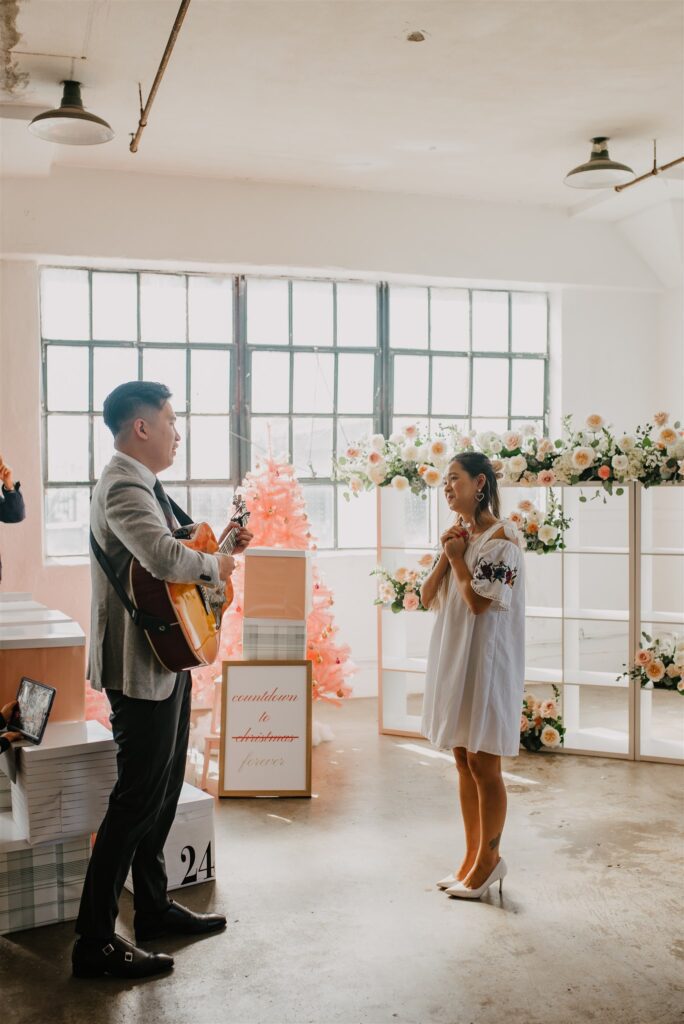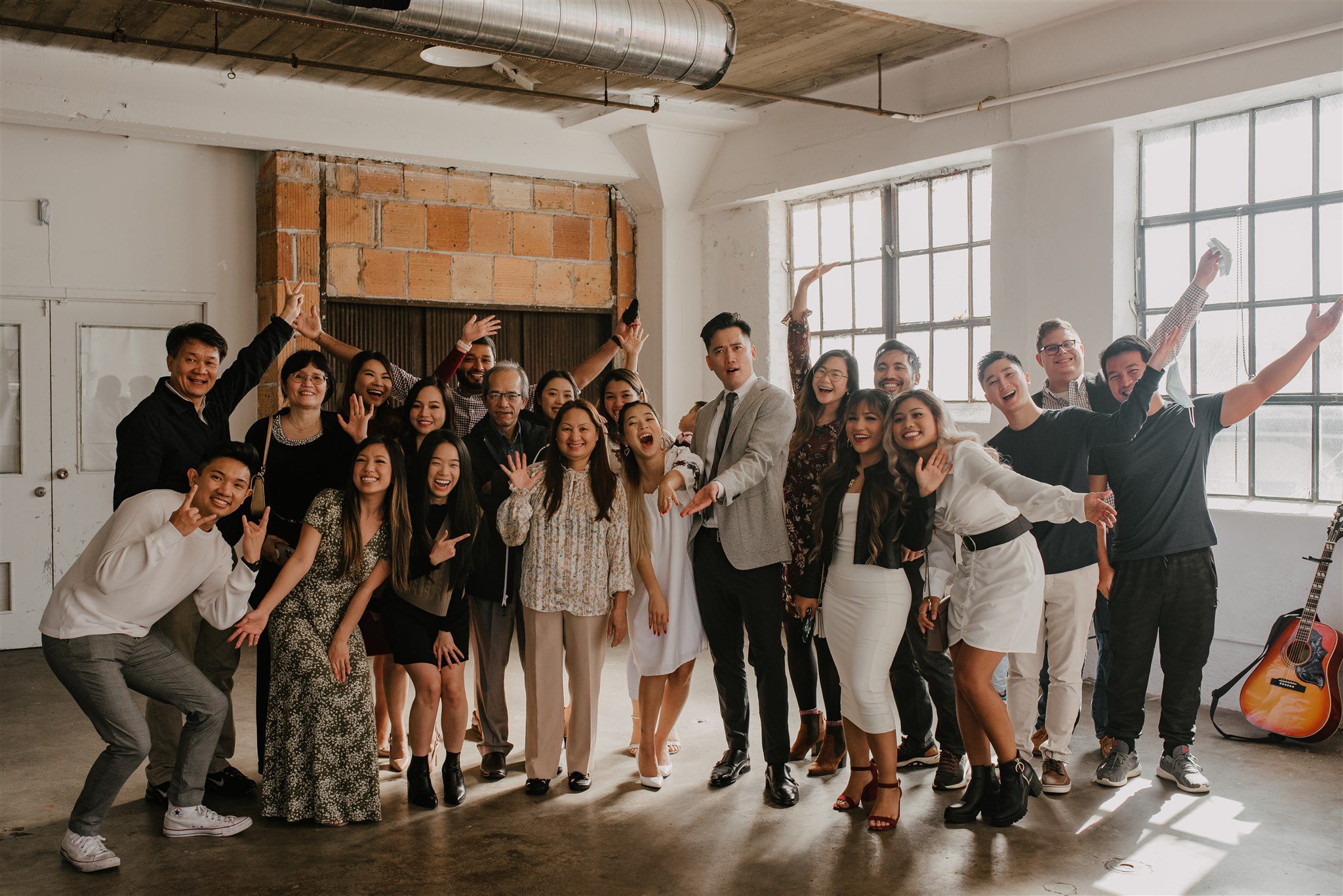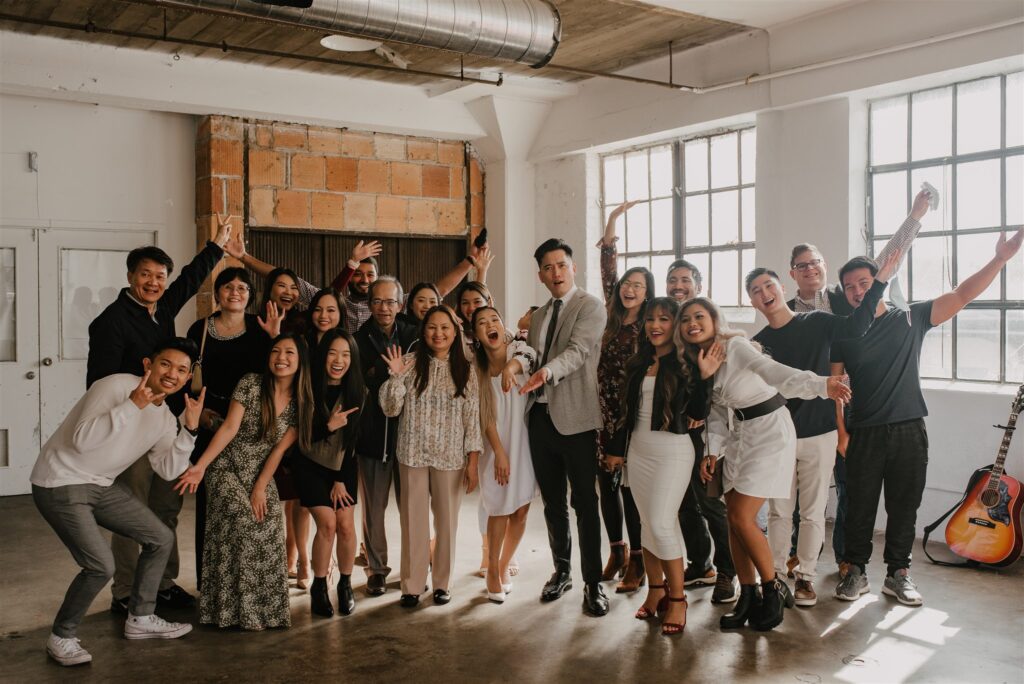 Vendor Love:
Proposal Ideas and Planning: The Yes Girls | Photography: Malae Talley Photo | Proposal Socks: Box Sock