ONE week until Christmas?! All I can say is thank goodness for online shopping! If any of you are still on the hunt for the perfect engagement ring, then I've got the designer for you! Check out these stunning pieces from Anna Sheffield! I love the delicate designs and polished craftsmanship… super unique and creative collection! BEAUTIFUL!!!
Anna Sheffield makes jewelry that is uniquely meaningful. Through our Ceremonial and Fine Jewelry pieces, we render the ephemeral enduring, capturing the alchemy and energy that bring people together and moments to life.
More than ornamental, each piece of jewelry is a precious talisman, imbued with history, alive with meaning, and destined to be passed down for generations.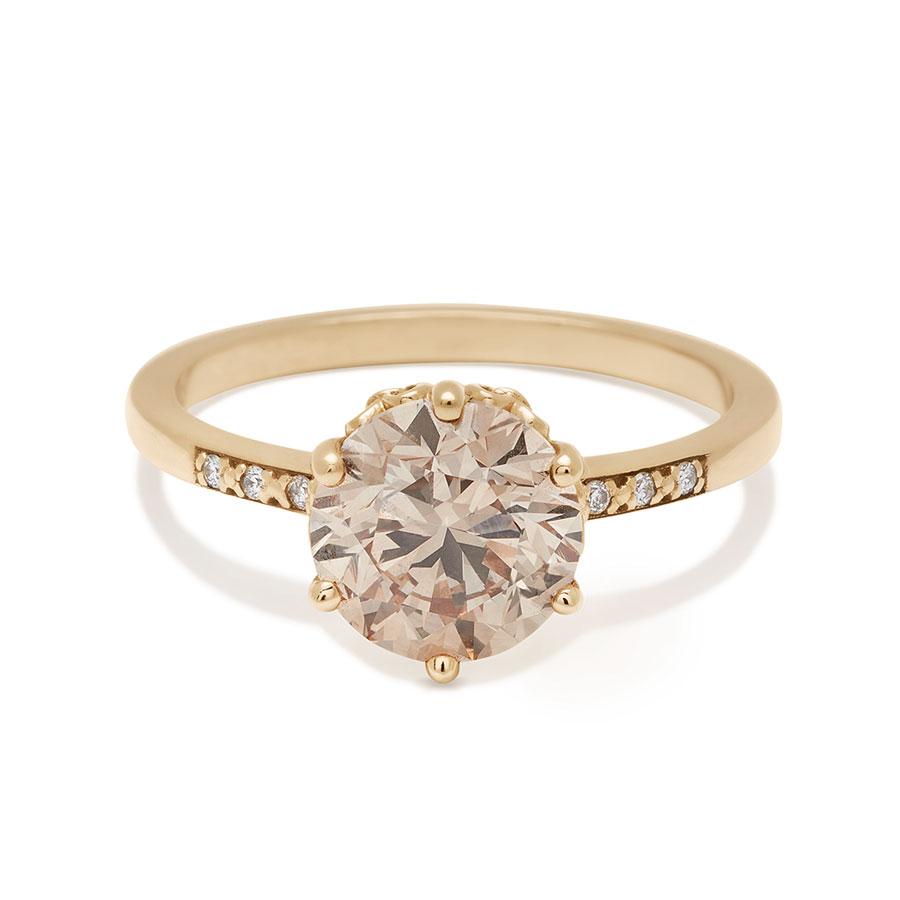 The Hazeline is a cornerstone of the solitaire collection. A classic style with a delicate silhouette, this timeless design is based on a ring that belonged to Anna's grandmother. It is shown here with a brilliant champagne colored stone in a yellow gold basket on a slender yellow gold shank. A treasure of a ring, the Hazeline is perfectly suited for the title 'heirloom-to-be.'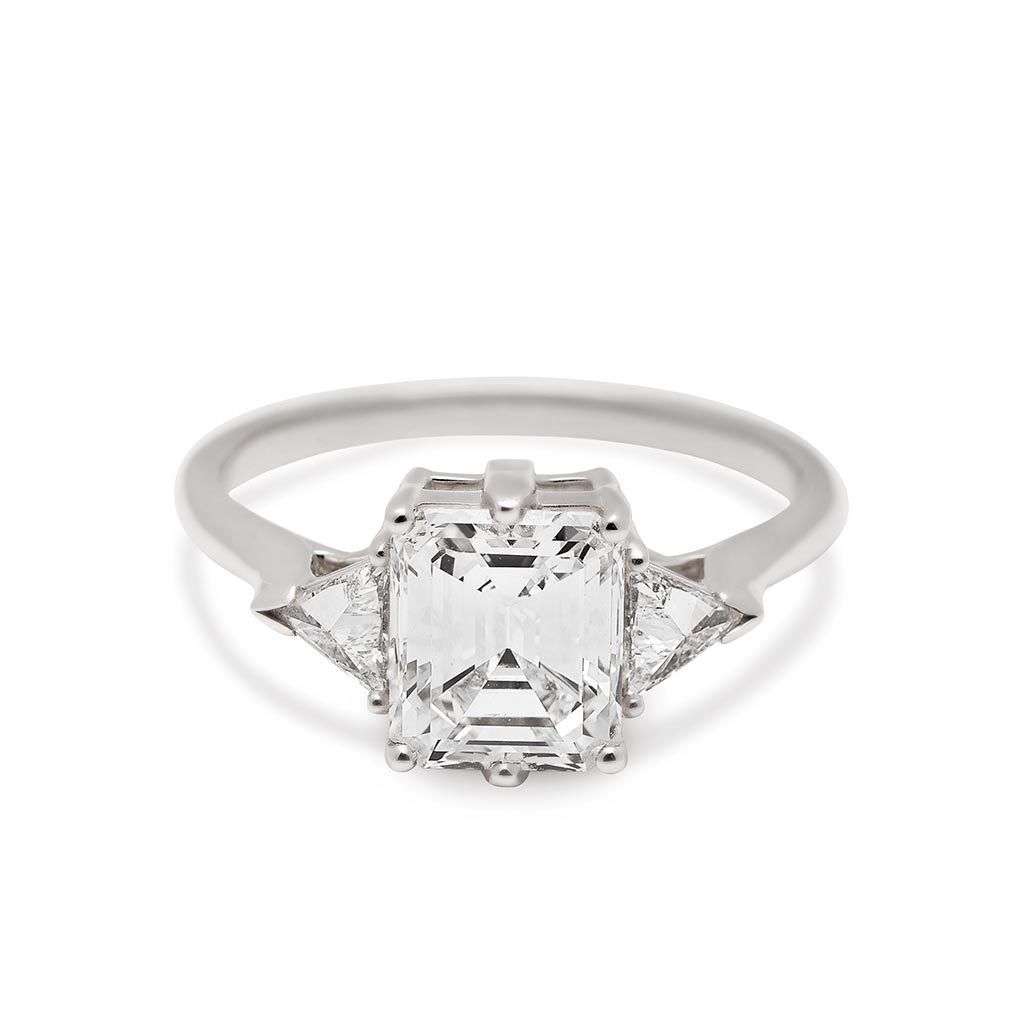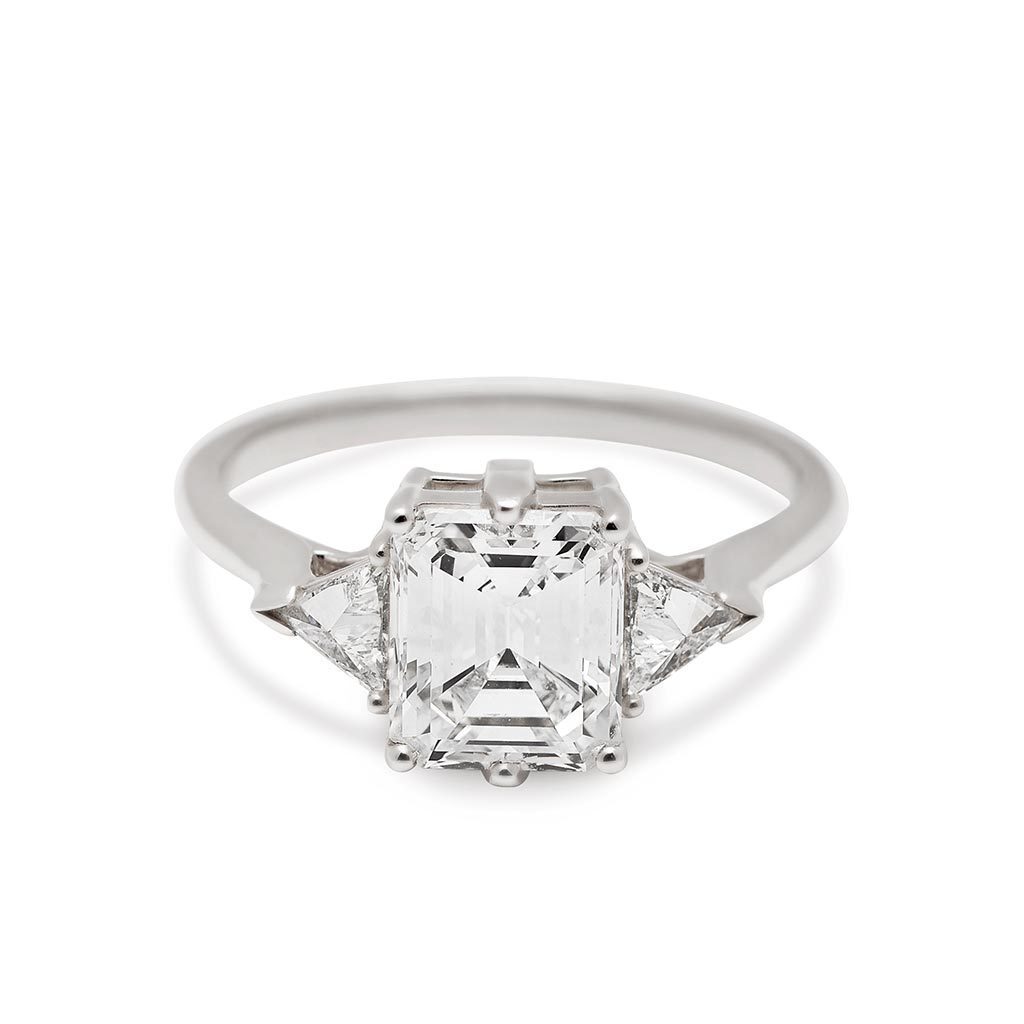 This Bea Three Stone Ring in white gold features a stunning emerald cut diamond center. The center stone is set in our AS ceremonial signature setting which is a mix of flat and doubled prongs. Inverted set trillion cut diamonds on each side lead the eye from the perfectly proportioned center to a subtly tapering knife edge band.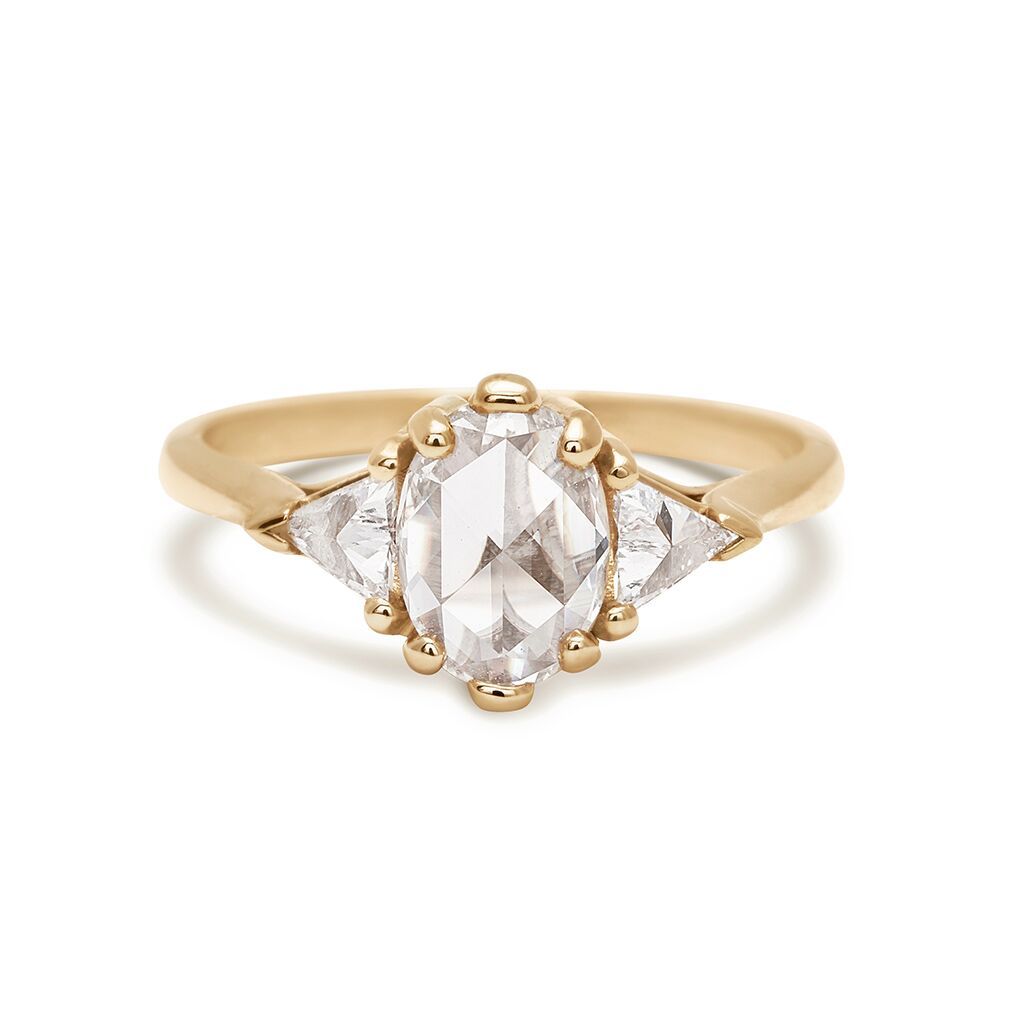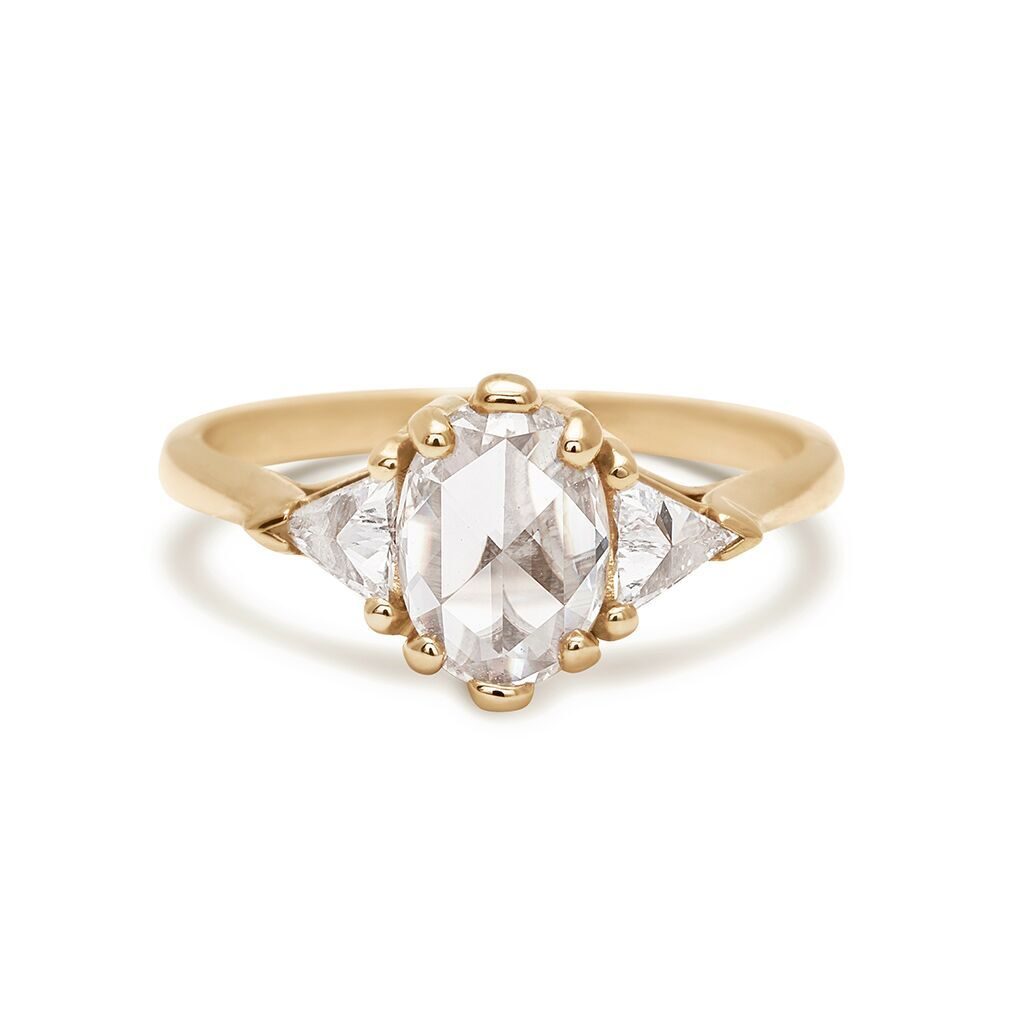 The Oval Bea three stone ring features a rose cut diamond center set in an A.S. ceremonial signature basket- 10 prongs of mixed flat and delicate round. Trillion shaped white diamonds on each side lead the eye from the perfectly proportioned center to the subtly knife edge band.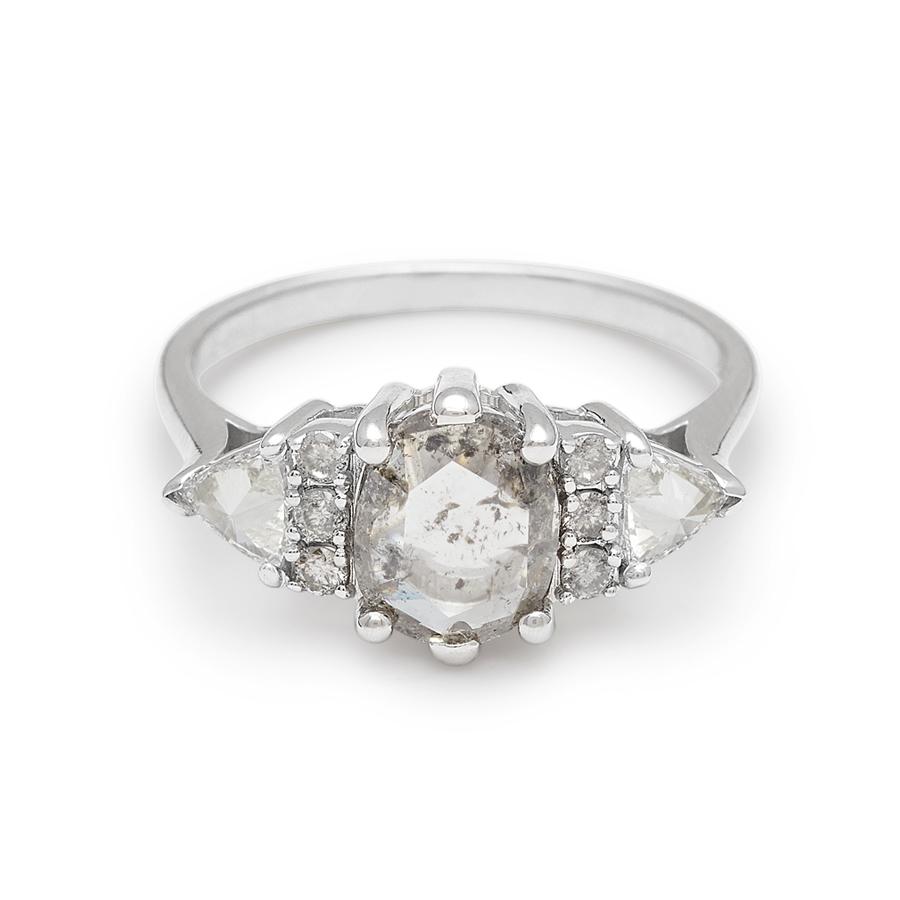 This Bea ring features an oval brilliant cut grey diamond. The one-of-a-kind center stone follows the tapering Bea silhouette with a row of three grey diamonds at either side between inverted trillions at each edge, set in recycled white gold. Part of our Atelier Series, this inimitable ring is a one-off, designed to perfectly showcase the uniqueness and rarity of the center stone.