We are still swooning over this elegant proposal at the Bethesda Terrace in New York.
This is an amazing location for a proposal due to the views of southern part of the lake in Central Park that it offers. Michael came to us wanting to propose to his girlfriend, Ariana, who he's been dating for seven years and really wanted to make it a special memory that they both could cherish for a lifetime.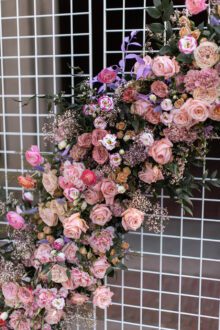 On the evening of the big day, a horse drawn carriage picked up the couple from their home and drove them through central park to the terrace. When the couple stepped out of the carriage, Ariana was completely shocked when she realized that the gorgeous set up was all for her! Just as Ariana was taking in the view of  the beautiful cascade of pink florals, a private musician began to play romantic jazz and Michael knew it was his moment.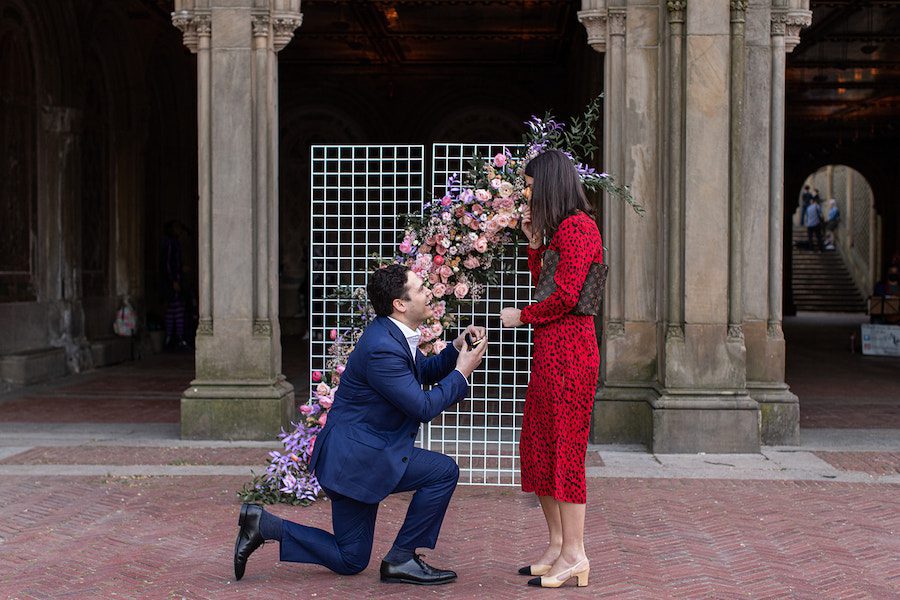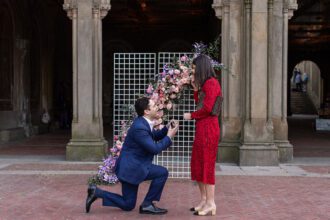 Michael got down on one knee and pulled the beautiful engagement ring from his Box Sock. The Box Sock allows for the ring to be secretly hidden in the sock in order to not spoil the surprise of the proposal too early.
After Ariana said "Yes!" the couple danced to the smooth jazz soaking in this perfect moment.  Michael and Ariana then enjoyed a stroll through Central Park, while a photographer captured stunning photos of the newly engaged couple.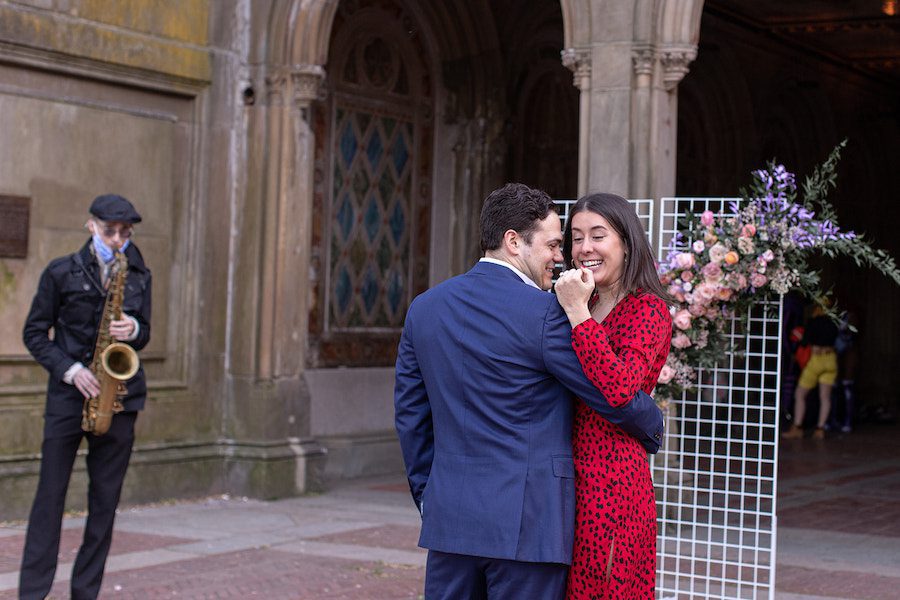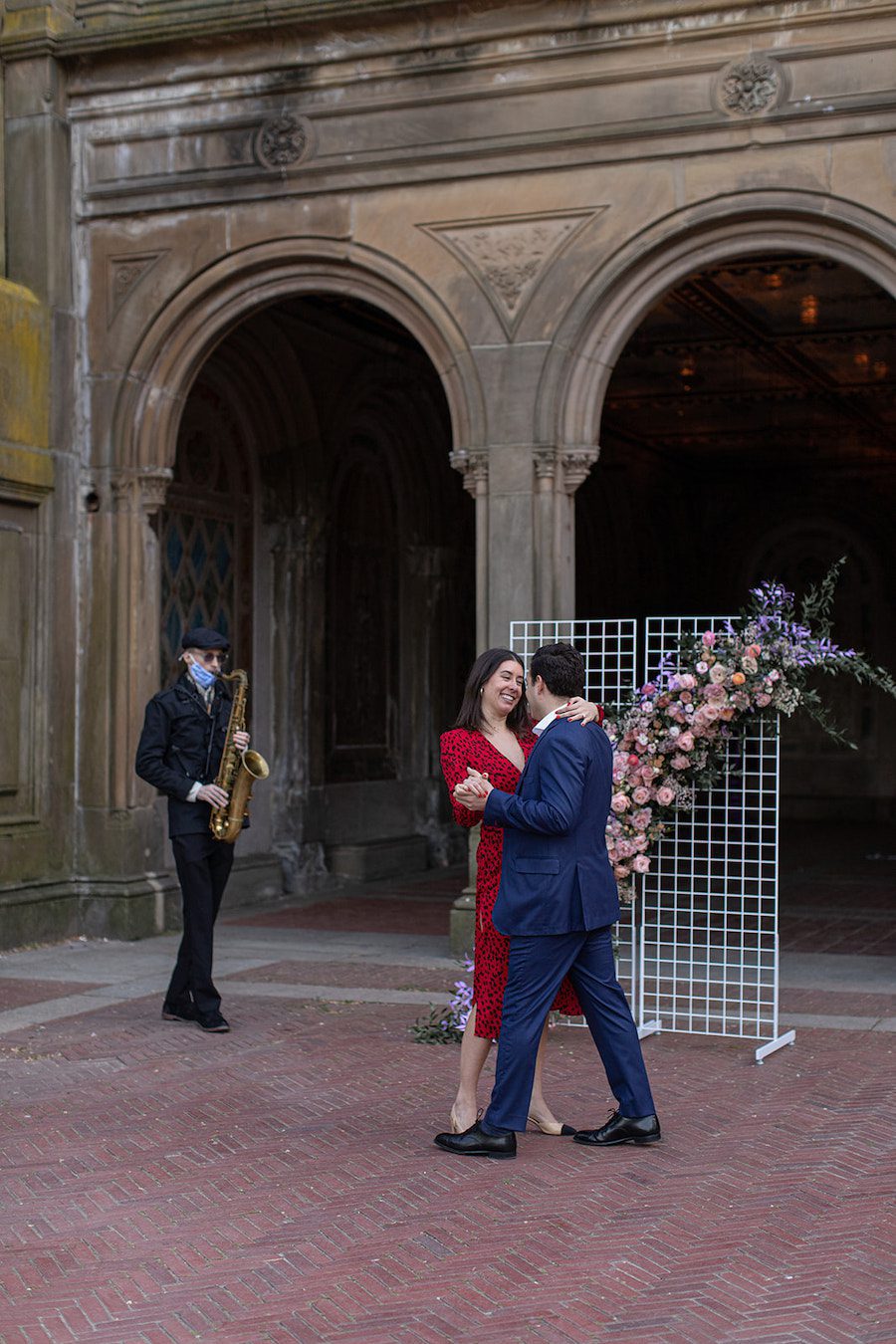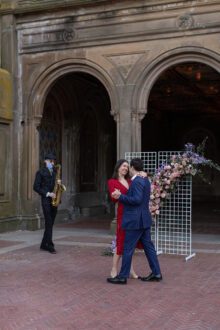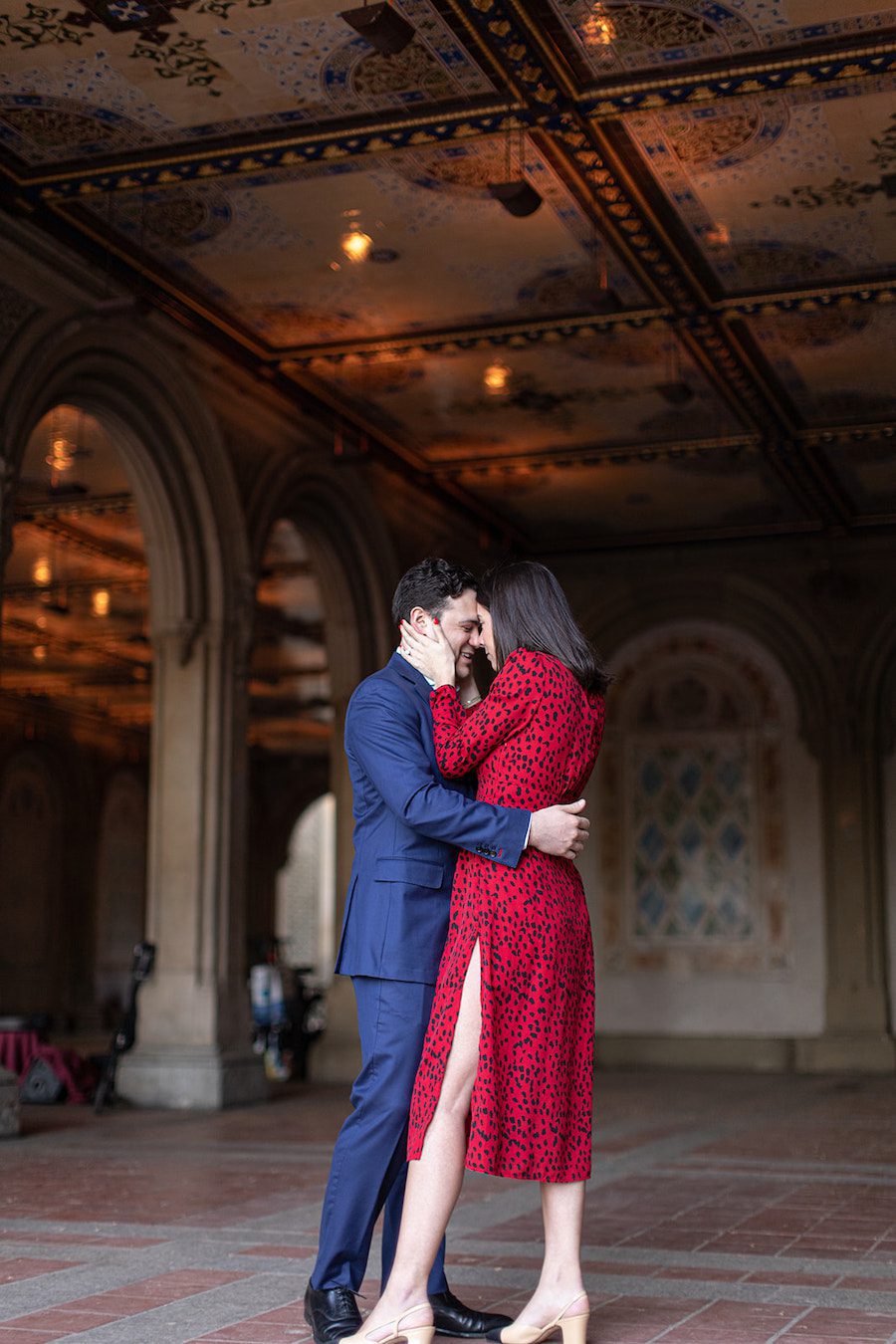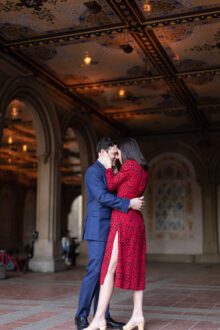 After photos, Michael and Ariana hopped back in the carriage which took them to a lovely dinner in the city.
Congratulation Michael and Ariana, we are so excited for the two of you! Thank you for letting us share a part in the special memory!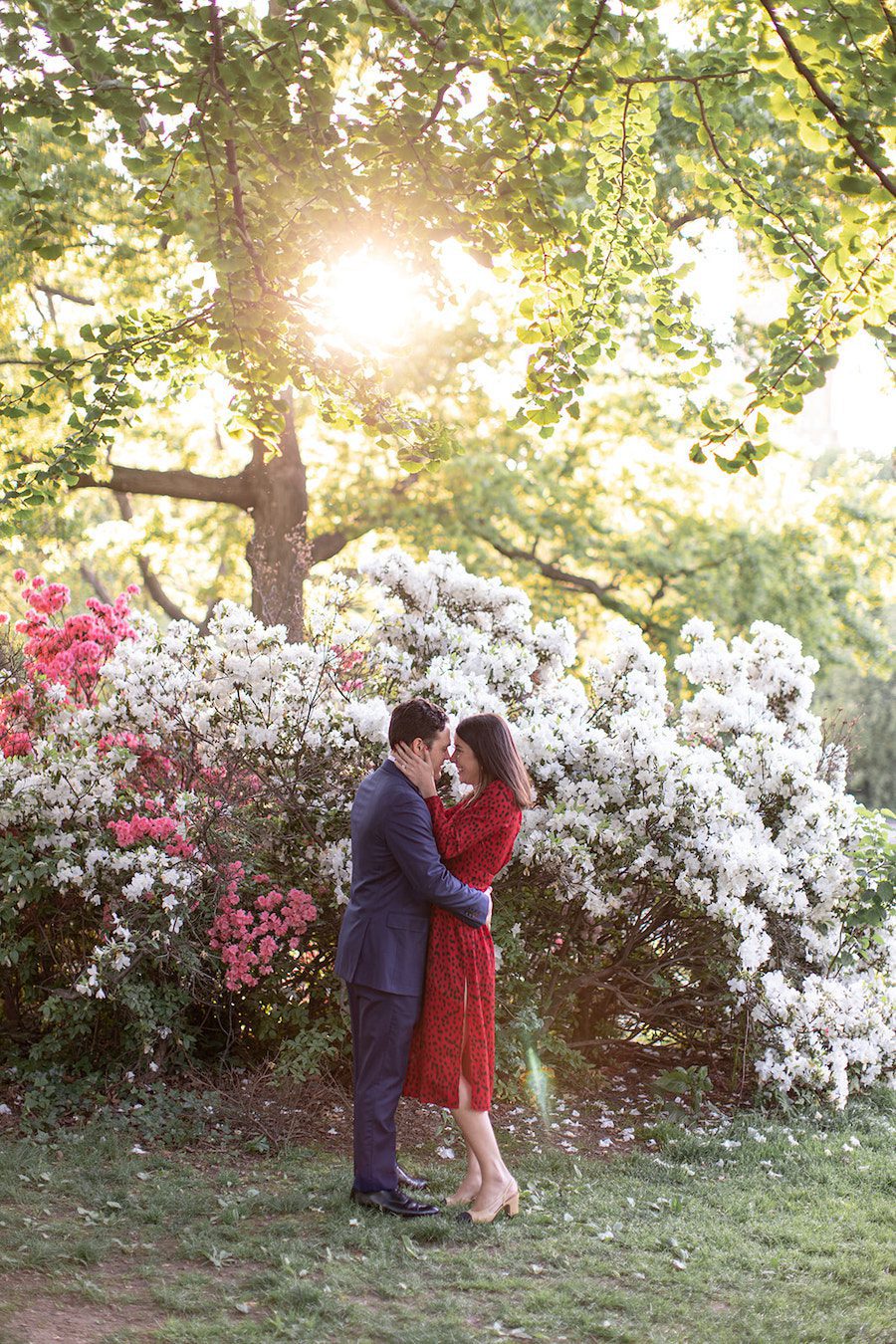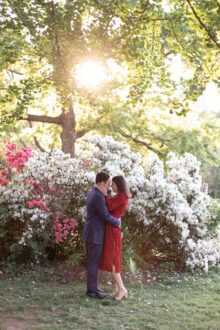 Proposal Ideas and Planning: The Yes Girls | Photography: Pic and Petal Photography | Proposal Socks: Box Sock