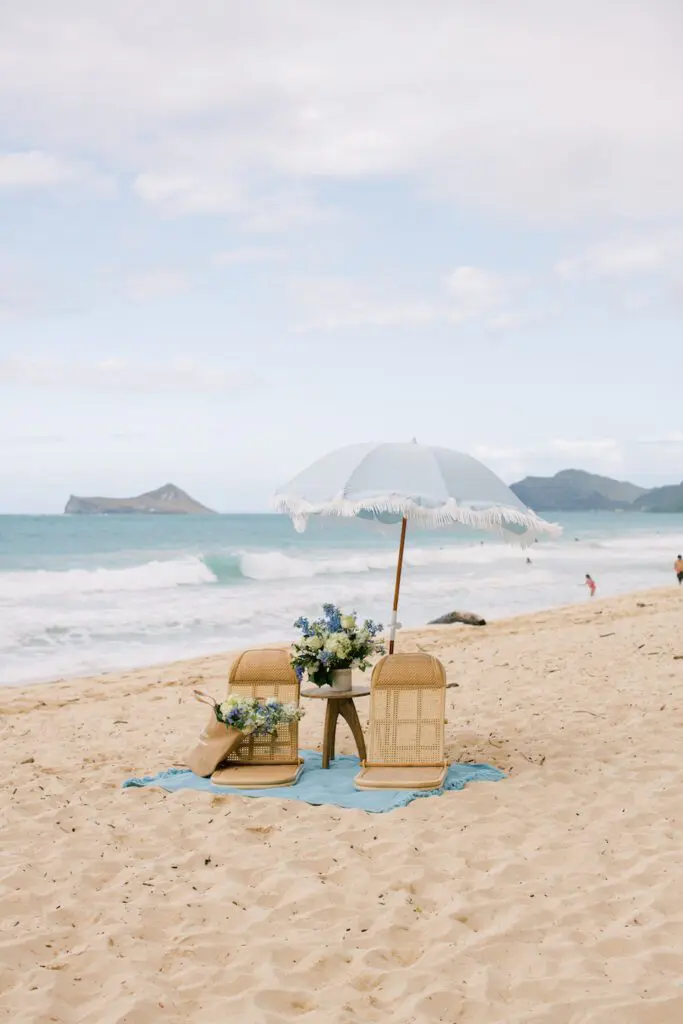 We could not be more excited how this beautiful Oahu marriage proposal turned out!
Christopher and Victoria have been together since high school, so we knew we had to help Christopher surprise Victoria with an intimate proposal that she would cherish forever.
While on the couple's vacation in Hawaii, Christopher took Victoria to a lovely dinner before an evening stroll on the beach, little did Victoria know that it would not just be any beach walk. While the couple walked along the pristine shore, they came upon a gorgeous beach set up. There are two adorable wooden chairs that are placed on a teal blanket. Over the setup, there is a soft blue umbrella with white tassels which shades an overflowing bouquet of flowers pulling all the colors together perfectly!
On the ground besides the chair, an adorable burlap bag is embroidered with "Future Mrs. Bejarano," and filled with more of the flowers from the bouquet. We love all the personal touches to this proposal from the embroidered bag to the teal accents, which is Victoria's favorite color, it comes together perfectly.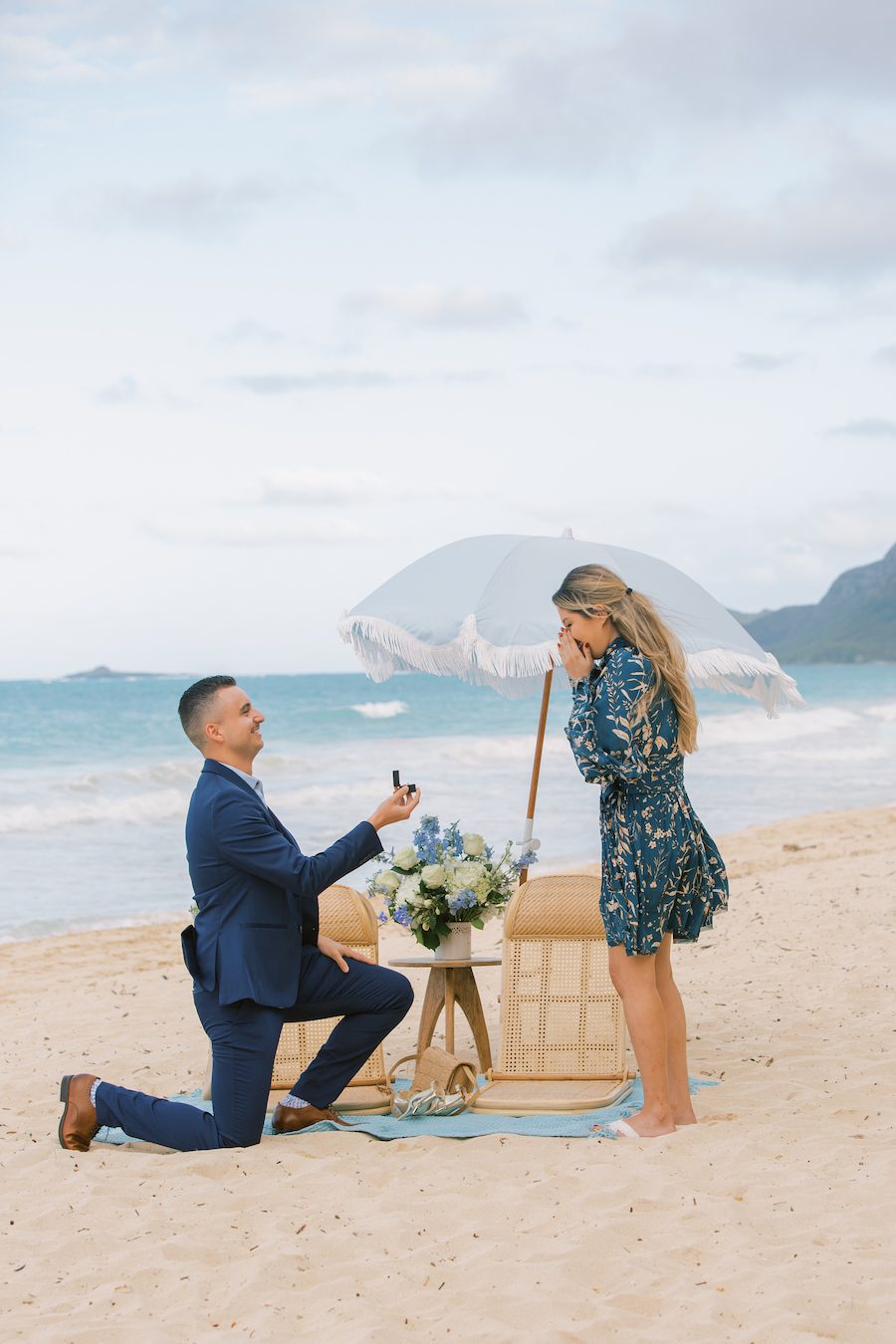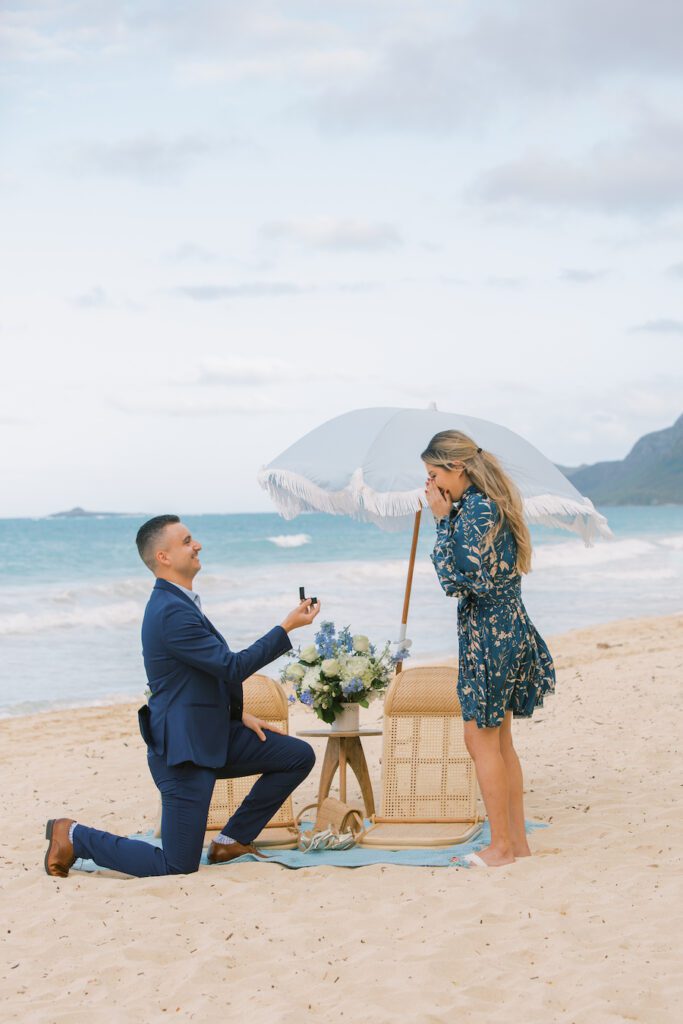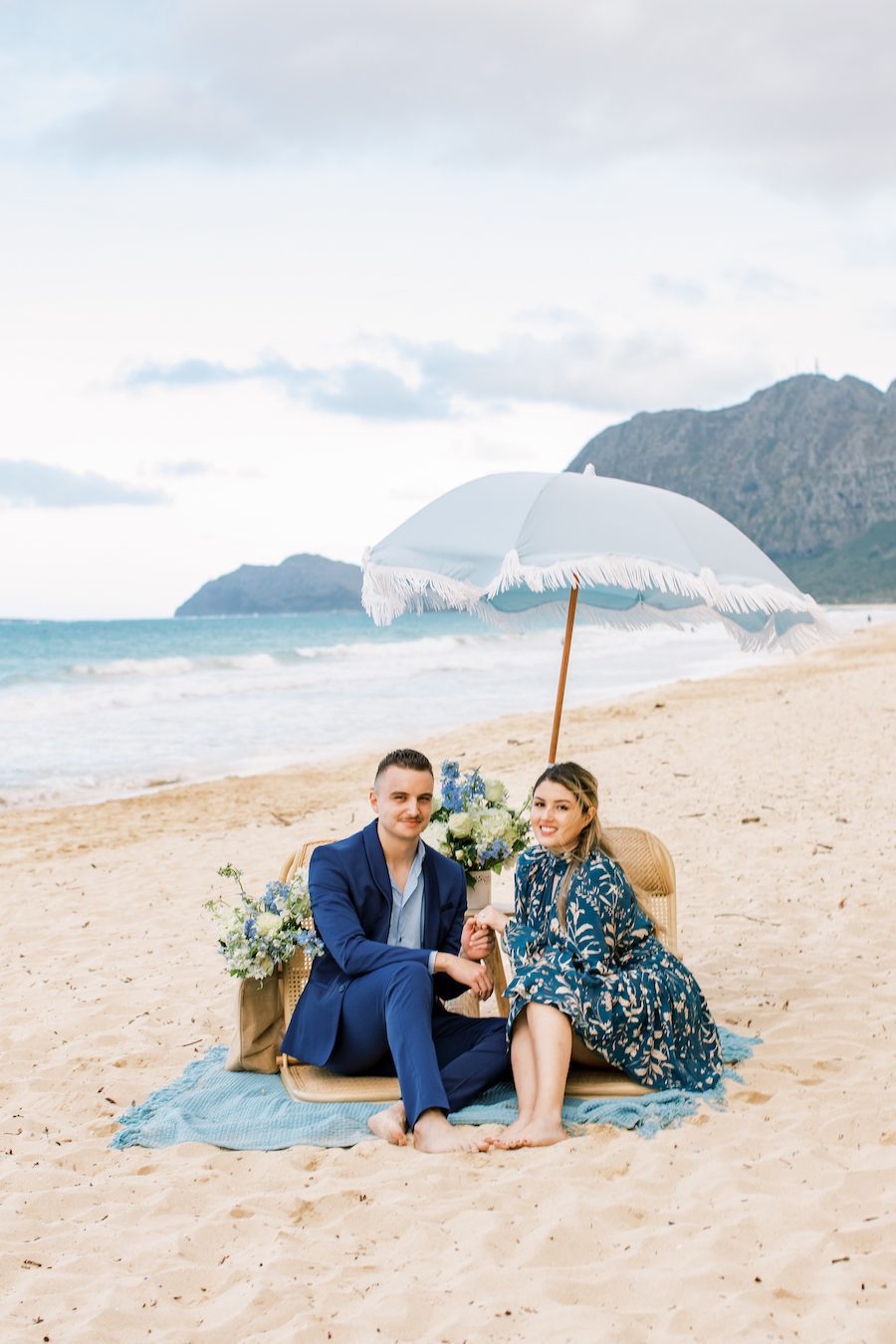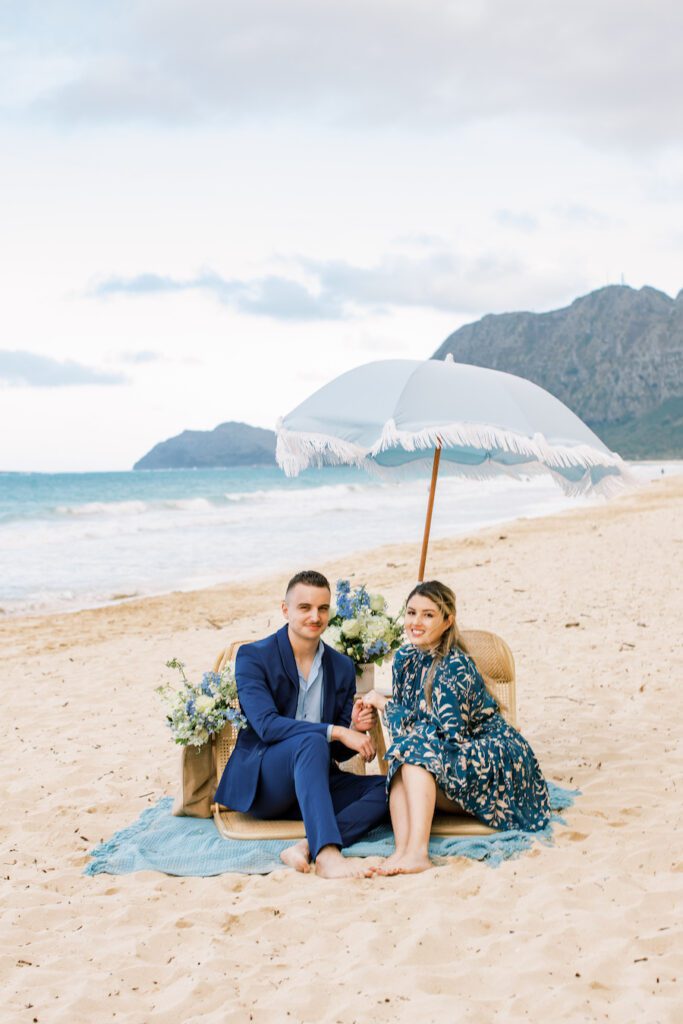 Once Victoria sees the embroidered bag, she is absolutely blown away with how thoughtful and beautiful all of it is. Christopher knows it is his time and he gets down on one knee and pulls out his ring from his box sock, which helped him conceal the ring until he was ready to propose and pops the question!
After Victoria says yes to the proposal, the newly engaged couple takes some gorgeous photos and finishes the rest of their beach walk while watching the sunset over the beautiful island of Oahu.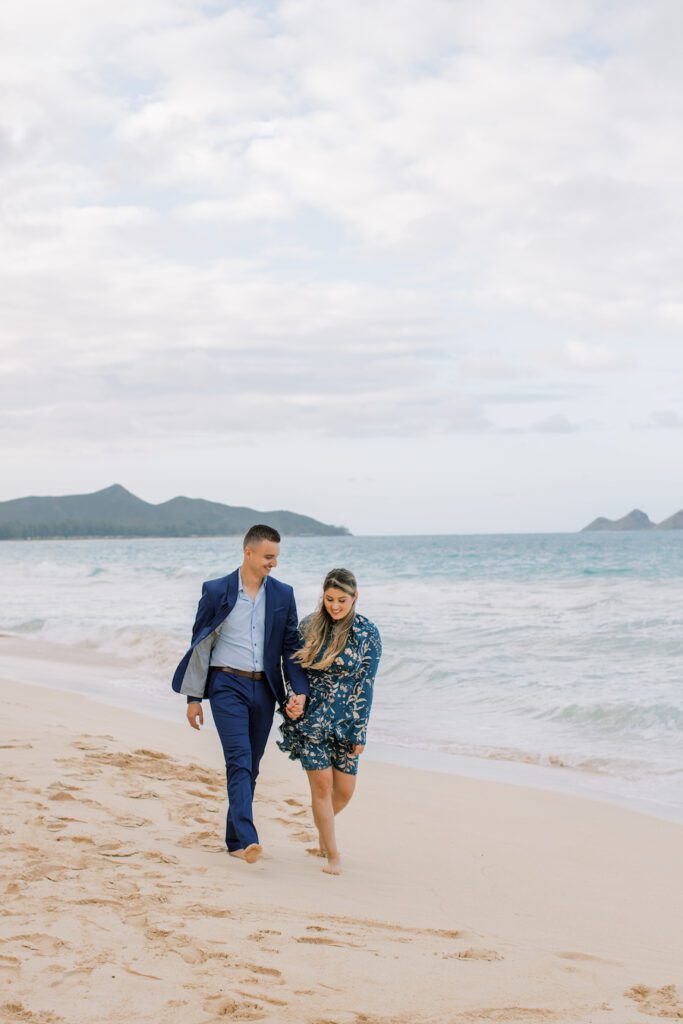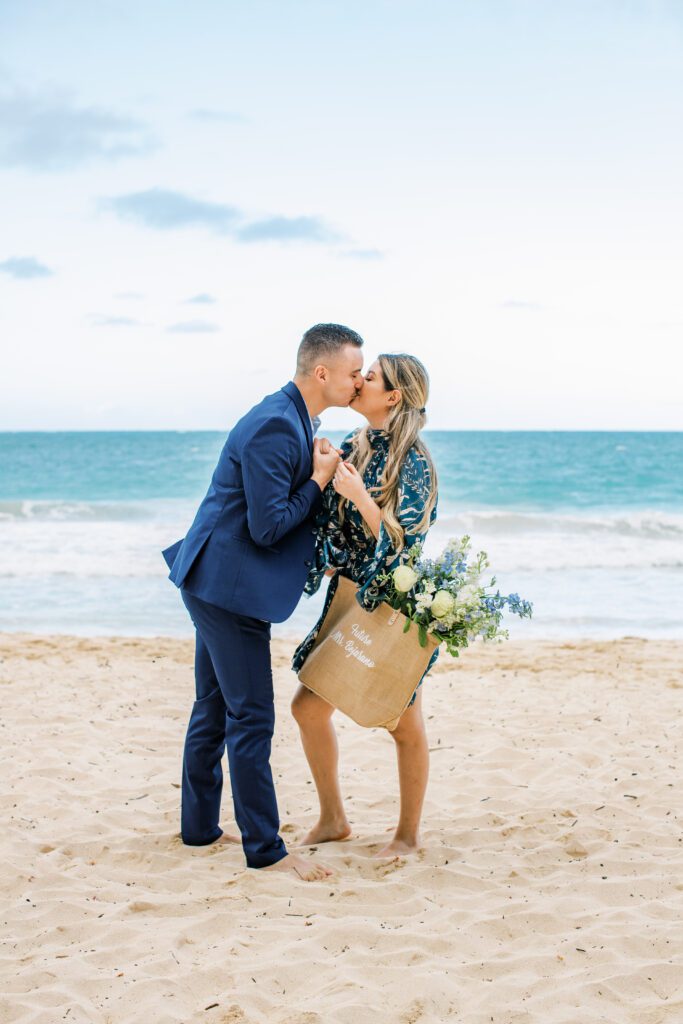 Thank you for letting us be a part of this special Day! Congratulations Christopher and Victoria!
Proposal Ideas and Planning: The Yes Girls | Photography: Jessica Rice Photography | Proposal Socks: Box Sock