When you think about wedding dress shopping, what comes to mind? Perhaps you think of Kleinfeld's and Say Yes To the Dress, billowing veils, and lengthy white trains. The first documented instance of a white wedding gown is that of Philippa of England, wearing a tunic with a cloak in white silk. Mary, Queen of Scots, followed suite, with a white wedding gown in 1559 for her first marriage and soon after, the white dress was locked in to wedding culture.
But why should we, as brides of 2017, follow the trends set for us by the princesses of yester-yester-year? For the bride wanting to trail off of the beaten path, here are non-traditional wedding dresses for your consideration and inspiration.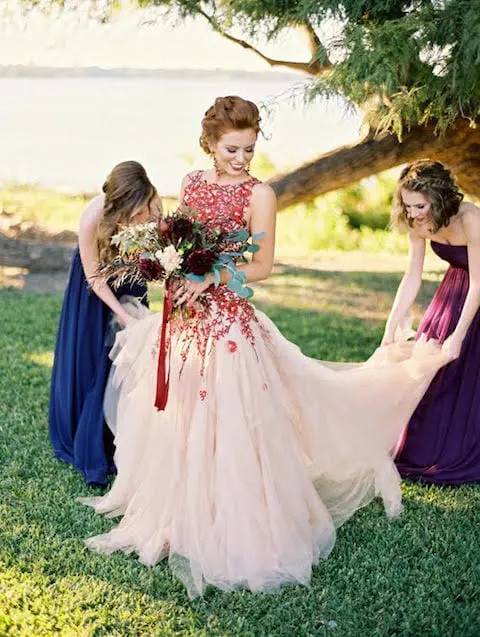 This bride gets by with a little help from her friends and a lot of help from her bright red floral gown. Image from 100layercake.com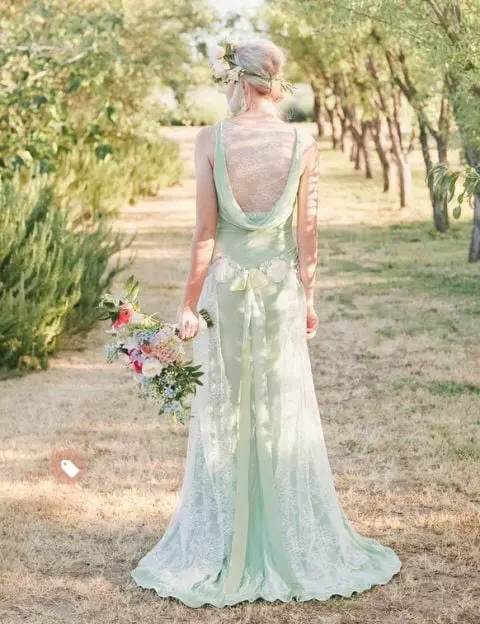 Go green and glamorous. Image from cosmopolitan.uk.com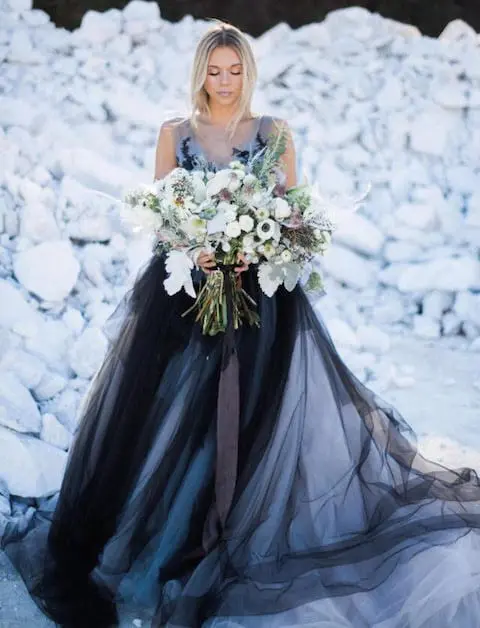 Be dark and bold with this gorgeous gown. Image from greenweddingshoes.com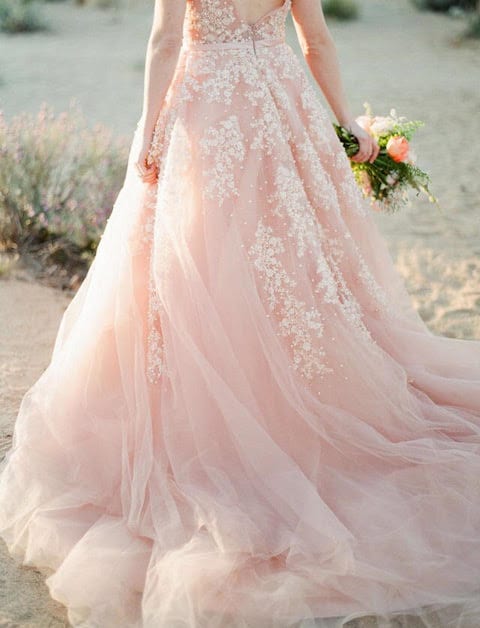 Pretty in pink from greenweddingshoes.com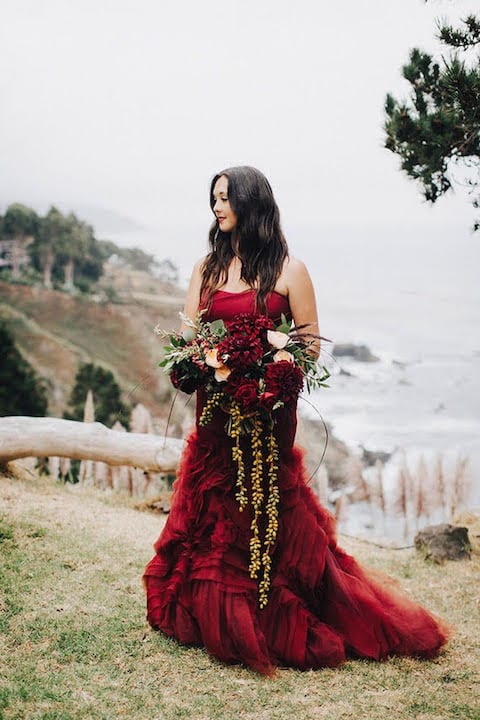 A rich Vera Wang gown, image from 100layercake.com
A final note on non-traditional wedding gowns: There are no rules on what you wear on your big day. Get expressive with your dress and wear something that doesn't compromise your style! Dresses, like brides, come in all shapes, sizes and colors. Find one that makes you feel like you.


Want to create her dream marriage proposal? We have the perfect way. Contact The Yes Girls to get started on your personalized marriage proposal, wedding plan, vow renewal, anniversary or date night today! We're so excited to work with you!