Thinking of popping the questions during the holidays? Finding the perfect location can be frustrating from too loud, chancy weather, too crowded, or not crowded enough, the right spot can be the most challenging part of the proposal planning process! Well that and the proposal idea itself. If you are planning a holiday marriage proposal, The Yes Girls are here to help you find your ideal location. Below are a few of our past favorite locations we've used during the holidays.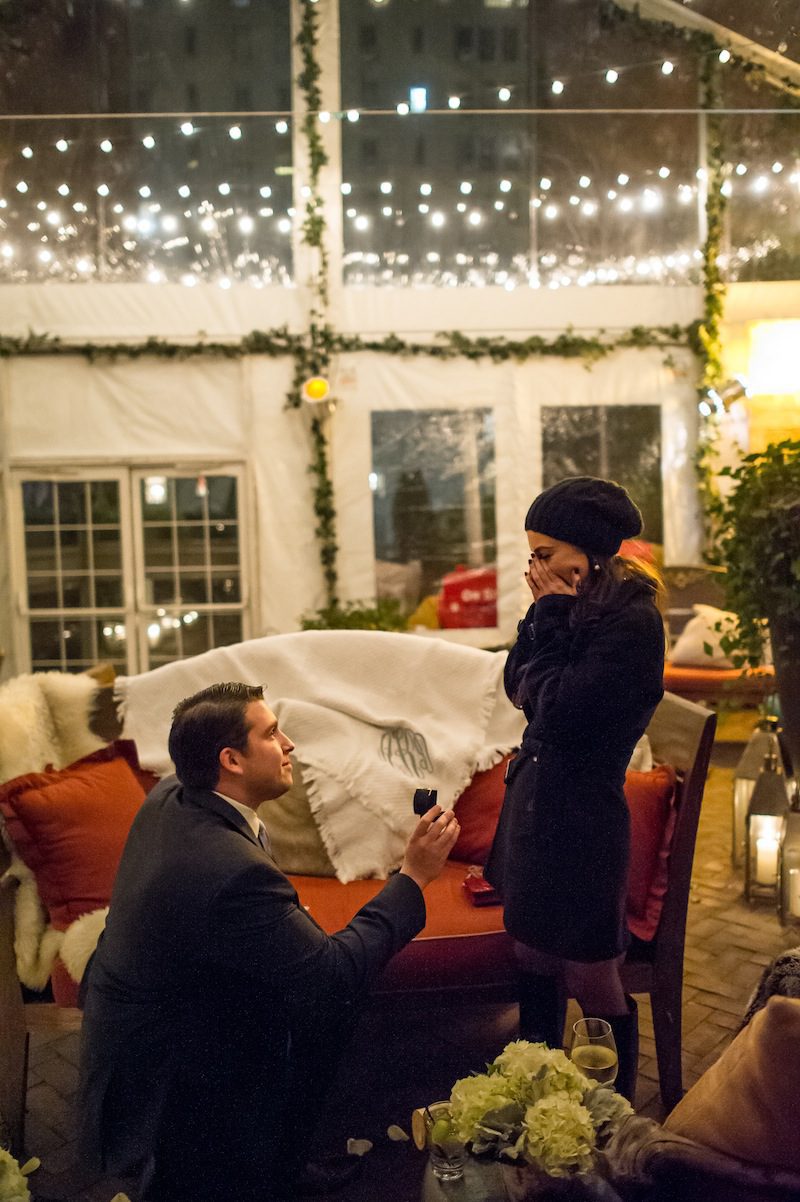 Ideas/Location For Holiday Proposals:
A Covered Rooftop.  It makes for a gorgeous setting under twinkle lights and the starry night but more importantly you don't have to sweat weather changes! This is especially important for marriage proposals in NYC, Denver and Chicago where the weather gets chilly but the settings during the holidays are incredibly romantic. However, if you want the real snow coming down then ditch the cost of a rooftop and go with a private area in a public park where you can use the white snow as part of your decor.
Private Room in Museum. For those dating the artistic type and/or history buffs this makes for a private proposal or one family can join in on without strangers onlooking.
Private Wine Tasting Room. Wineries are used to private wine tastings and tours and they can also accommodate a group tour if you want to include her family and friends during the proposal itself!
Bring on the holiday proposals!