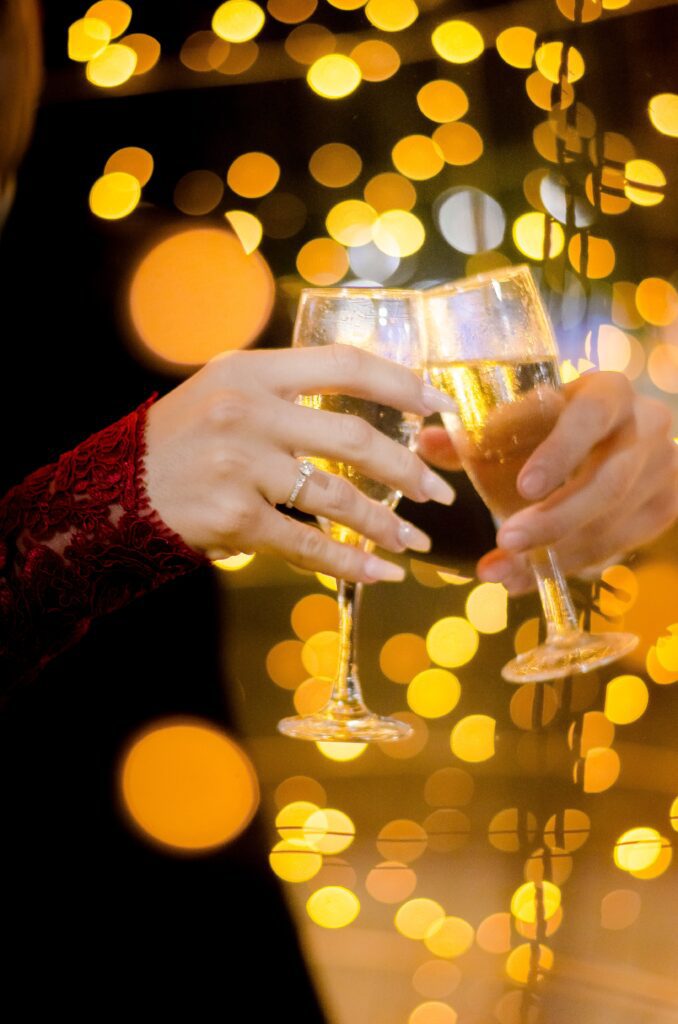 Throwing an engagement party can be a fantastic way to get everyone together and have an amazing time celebrating and getting to know each other better before the big day. However, if you have never planned a huge party before, it can be a bit stressful and overwhelming at first. You may not know where to begin or you may worry that you are going to miss out on something important. Thankfully, there is no need to fret, as there are plenty of great tips and strategies you can follow to ensure you can plan the perfect engagement party for your loved ones. Check out our best tips below for more information, allowing you to start planning this exciting event as early as possible.
Set The Tone
One of the most important things you will need to do when it comes to commemorating this life-changing event is setting the tone. Every love story is unique, and your engagement party should be a reflection of that distinct narrative. For example, you may want to consider opting for a theme that captures the essence of your journey. From the place you first met to a shared passion or hobby, let it inspire the ambiance. Next, you may want to focus on personalizing the décor. Integrate photos, mementos, or even little anecdotes that narrate your story. Remember, it's these details that leave a lasting impression.
Streamline The Process Using Technology
Technology isn't just about social media announcements anymore. It's about facilitating a seamless planning experience. Use digital tools for tasks such as sending out e-invitations, tracking RSVPs, or creating a shared photo album for the event. For those substantial inspiration boards or vendor brochures that come in bulky PDFs, tools like a PDF compressor from Smallpdf can be a lifesaver. This way, you can easily share them with your partner or planner without overwhelming email inboxes or cloud storage limits. Also, consider creating a simple event website. It can house all the party details, links to gift registries, and even a space for guests to share their well wishes or anecdotes.
Determine The Size Of Your Party
Determining the size of your party is crucial, as it will help you make other decisions about the event. It might be beneficial to start by asking yourself what you're envisioning. For example, some people may prefer an intimate gathering  with only their closest loved ones, while others may prefer a grander affair, including extended acquaintances. Remember to consider logistics. If many guests are from out of town, you'll need to account for their accommodations and travel. Also, you can craft a digital guest list. Not only does it help with RSVPs, but with keeping track of dietary preferences and other details.
Choose The Right Venue
The venue sets the stage for your party and should align with your theme and guest size. For example, backyards or living rooms are perfect for close-knit gatherings, exuding warmth and comfort. However, for a larger guest list or a more formal tone, consider renting out a space, such as ballrooms, boutique hotels, or even a favorite local restaurant. When looking for the perfect venue, remember to factor in the location's accessibility, parking options, and amenities offered.
Cater To Everyone's Taste
Food and beverages can make or break an event. Keeping your guests well-fed and hydrated is a responsibility you can't overlook. Decide between a sit-down meal, a buffet, or just appetizers and drinks. This decision often hinges on the formality of the event and the venue. Consider including signature cocktails or mocktails that resonate with your love story, such as a drink inspired by your first date. Always cater to varied dietary requirements. Ensure there are vegetarian, vegan, or gluten-free options if needed.
Get The Best Entertainment
Whether you're thinking of soulful melodies or foot-tapping numbers, the right entertainment can elevate the atmosphere. For example, live bands bring an energy that's hard to replicate. If your story has a song, make sure they play it at your engagement party. Alternatively, curated playlists with a mix of romantic and lively tunes can keep the mood varied and spirited. Consider incorporating interactive entertainment. Photo booths with quirky props or a short slideshow of your journey can be both entertaining and heartwarming.
Think About Your Outfit
Your engagement party is a precursor to the main event, and while it might not demand the same level of dressiness, it's still a special occasion. So, it can still be a good idea to coordinate your outfits not necessarily in matching colors, but in complementary styles or tones. This will help you create a harmonious visual appeal. Consider the venue and theme when choosing your outfit. A beach-themed party might call for more relaxed attire, while a ballroom setting would demand formal wear. Encourage guests to dress according to the theme. Whether it's a touch of vintage glamor or a splash of tropical colors, it adds to the festive spirit.
Add A Personal Flair
There's a charm to handcrafted elements that store-bought items often can't replicate. The DIY route is not just budget-friendly but also adds an intimate touch to your celebration. Consider including personalized table centerpieces, crafted with elements that mirror your journey, such as trinkets from trips taken together or shared hobbies. Handmade invitation cards or thank-you notes can be a unique touch. Use stamps, watercolors, or even digital tools to design something that resonates with your love story. Not to mention, it's an enjoyable pre-party activity that can involve friends or family members.
Consider Gift Etiquette
Traditionally, gifts weren't expected at engagement parties, but modern trends have evolved. If you prefer no gifts, it's polite to mention this on the invitation. Some guests might still bring a token of love, so always be prepared with a gracious thank you. Alternatively, consider setting up a small registry or even suggesting charitable donations in lieu of gifts. However, it's always a good idea to send out thank-you notes post-party, expressing gratitude for their presence and presents.
Capture The Day
Amid the whirlwind of celebration, moments can pass by swiftly. Therefore, ensuring they're captured is crucial. You can look for a professional photographer or videographer to document this special day. They'll know how to best capture candid shots, group photos, and the essence of your celebration. Encourage guests to use a specific hashtag when posting photos on social media. This way, you can easily find and cherish shared memories. Consider setting up a memory booth, where guests can share their best wishes, anecdotes, or advice on camera.
Be Present In The Moment
Lastly, while planning and ensuring that everything goes off without a hitch is vital, it's equally crucial to be mentally present during the event. The joy of an engagement party is in the shared happiness, the stories retold, and the love celebrated. Ensure you take the time to mingle, dance, laugh, and maybe even shed a tear or two. Delegate responsibilities, be it overseeing the catering, coordinating with the DJ, or managing unexpected situations. Knowing that trusted friends or professionals are handling these aspects will allow you to fully immerse yourself in the joy of the moment.
Engagement parties are filled with elation, anticipation, and a spectrum of emotions. As you focus on the planning and the celebration, remember to pause and soak in these moments.