In a picturesque twist, Stephen proposed to Kelli on Catalina Island, at the enchanting Buena Vista Outlook. Channeling the theme of "Message in a Bottle," their journey was depicted through vibrant glass bottles, each holding a memory from significant locations in their love story. Adorned with engraved wooden tags, the bottles whispered tales of their journey. Join us as we get into the gorgeous details of this private picnic proposal on Catalina Island!
The Proposal Details
Set against the island's breathtaking backdrop, a stunning picnic display awaited the couple. Champagne sparkled beside an artful charcuterie spread, while vivid flowers adorned the setup, echoing Kelli's colorful spirit. Amidst this vibrant scene, emotions ran deep.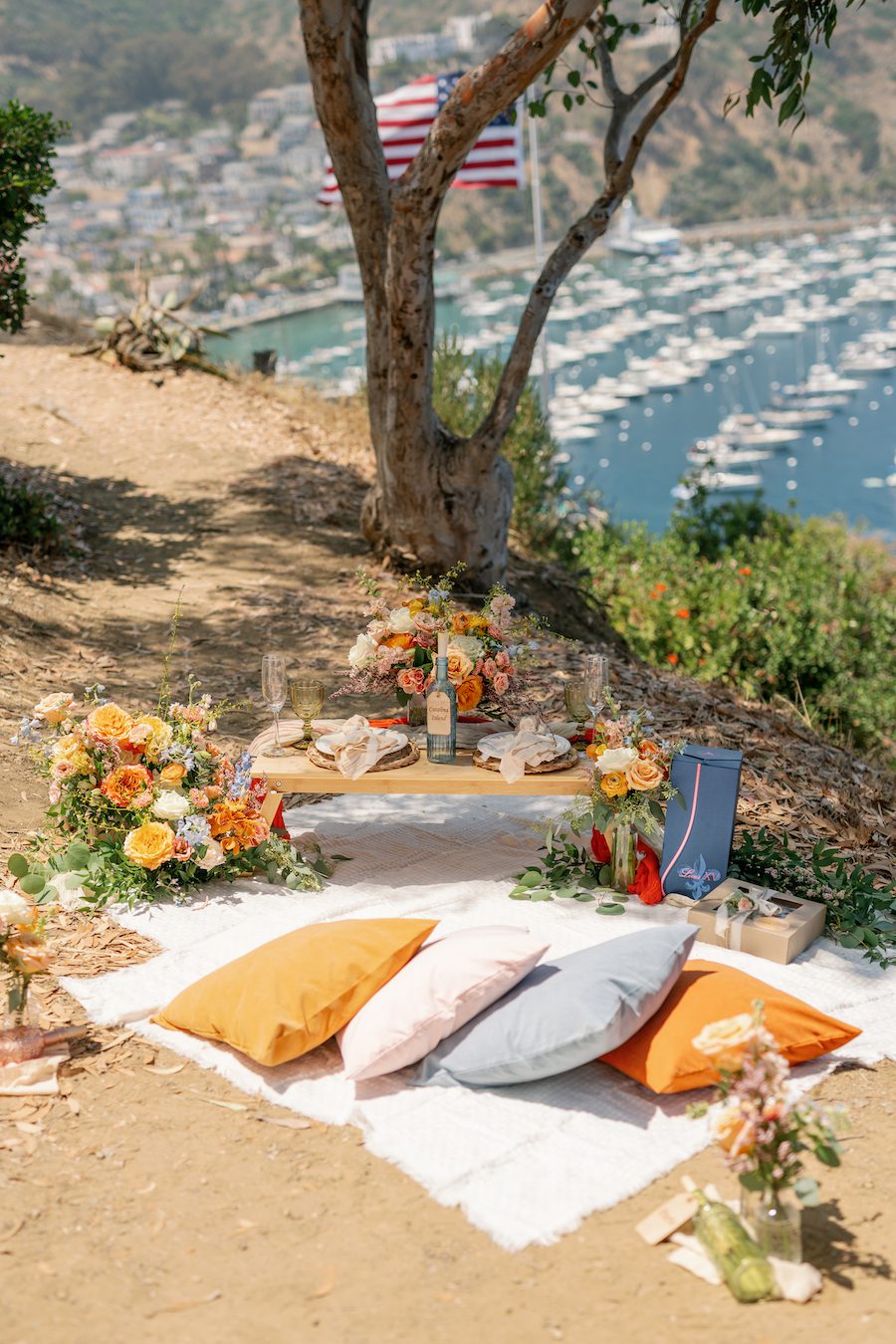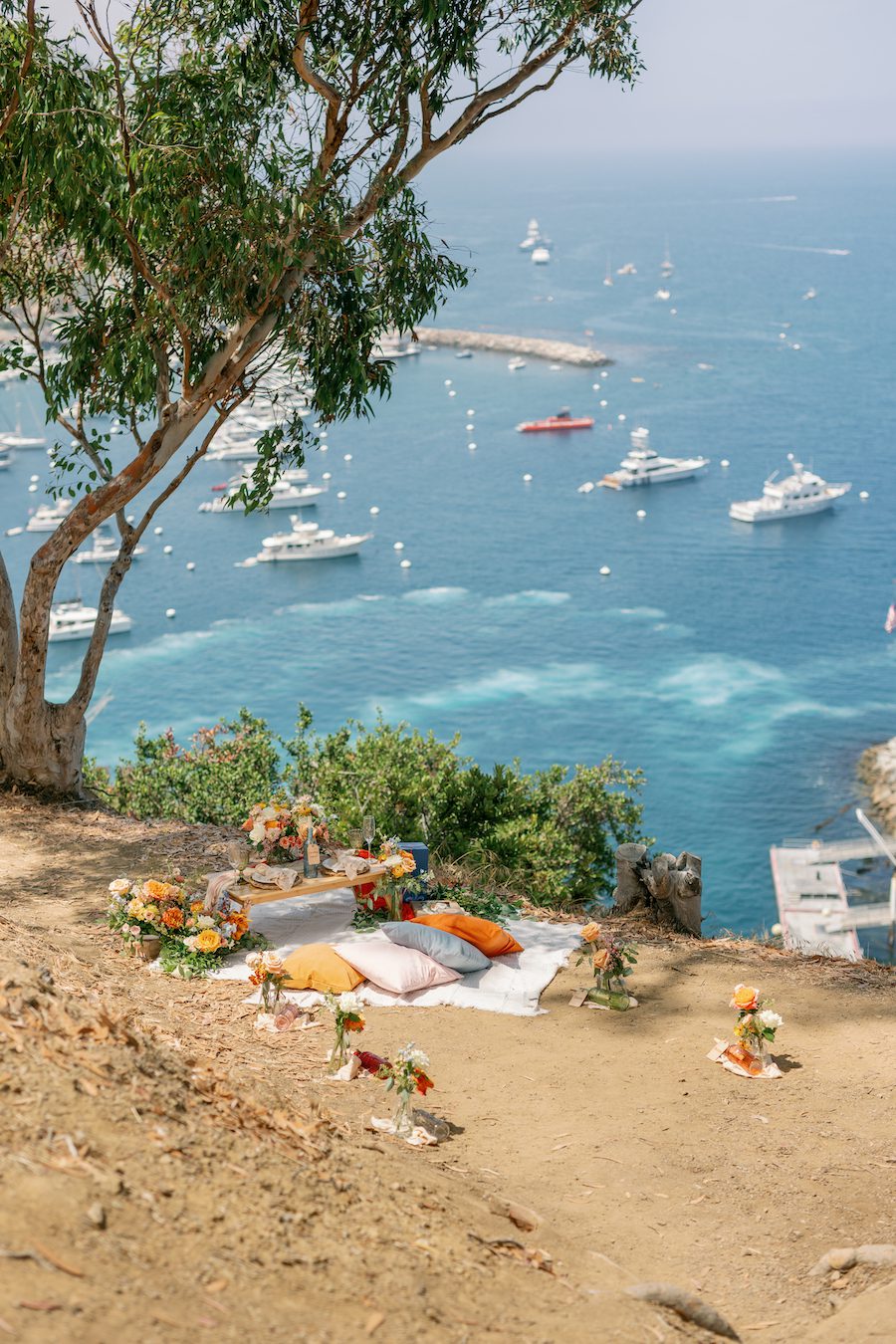 Colorful glass bottles, each holding memories from pivotal relationship locations, adorned the proposal site. With engraved wooden tags indicating these places, the bottles became a tangible timeline of their romance. The final bottle held a message from none other than Catalina Island itself, a destination of immense significance for the couple.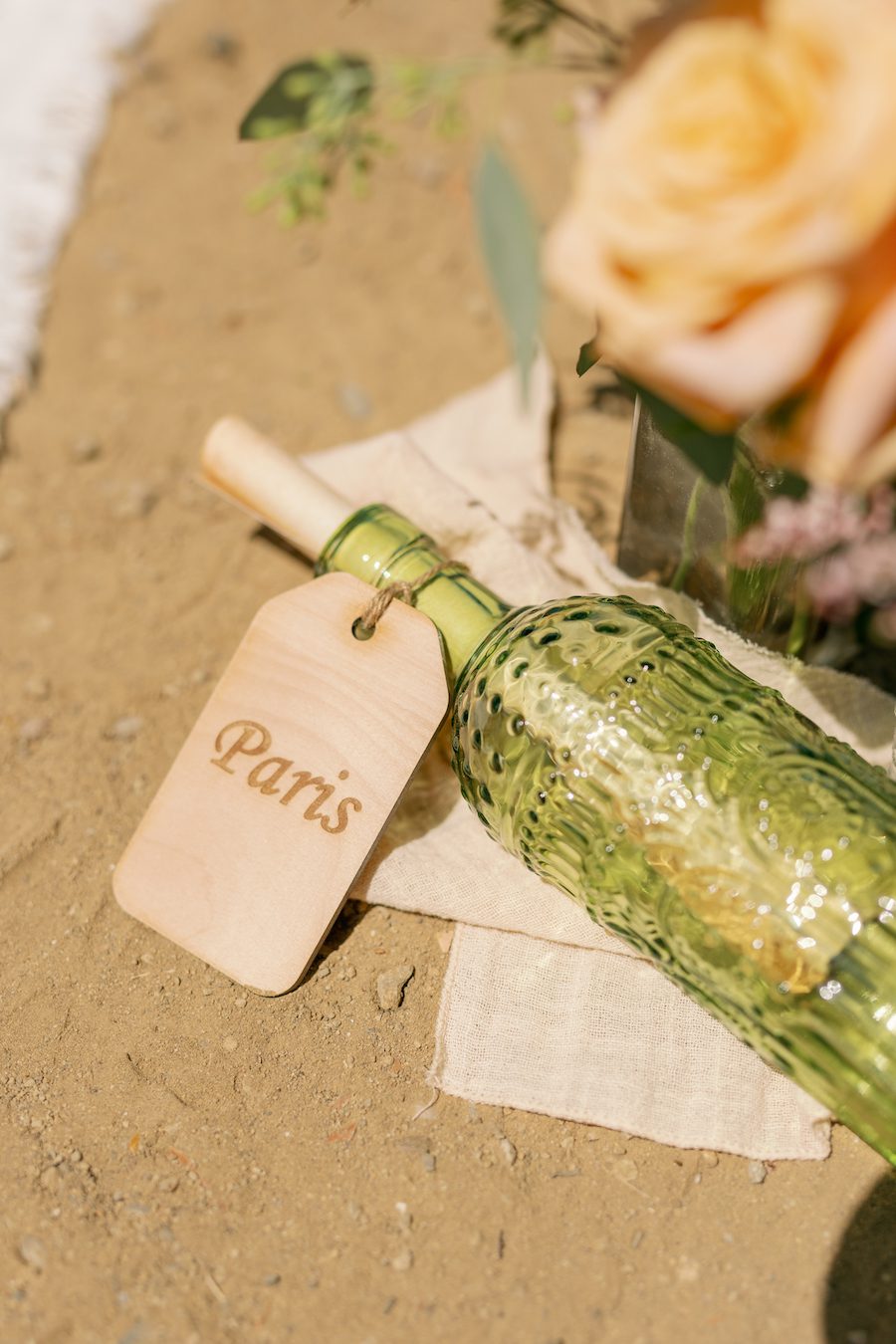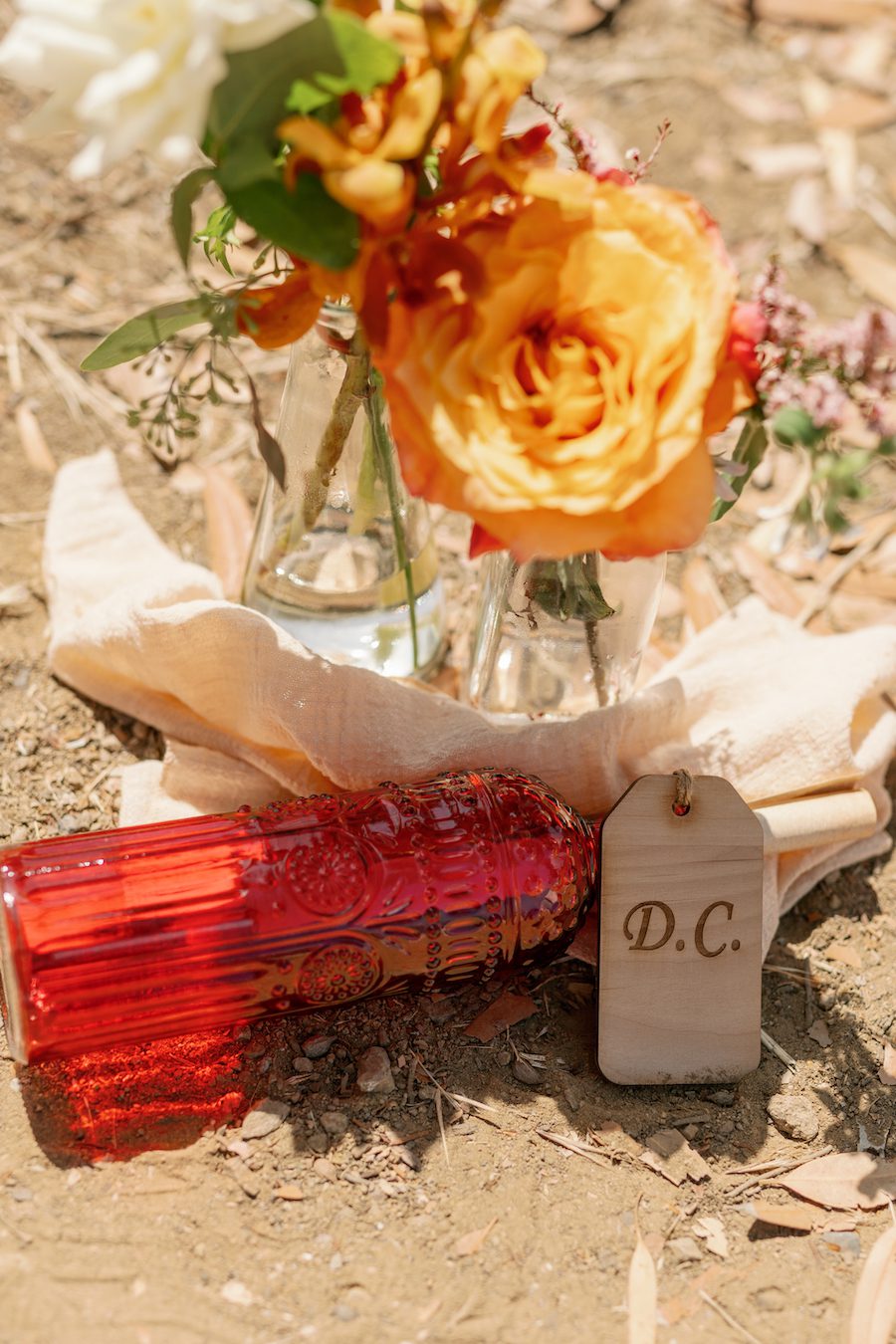 Adding to the allure, a splendid picnic display awaited, adorned with champagne, charcuterie, and vibrant flowers. Every detail was a testament to Kelli's affection for colors, making the scene truly come alive.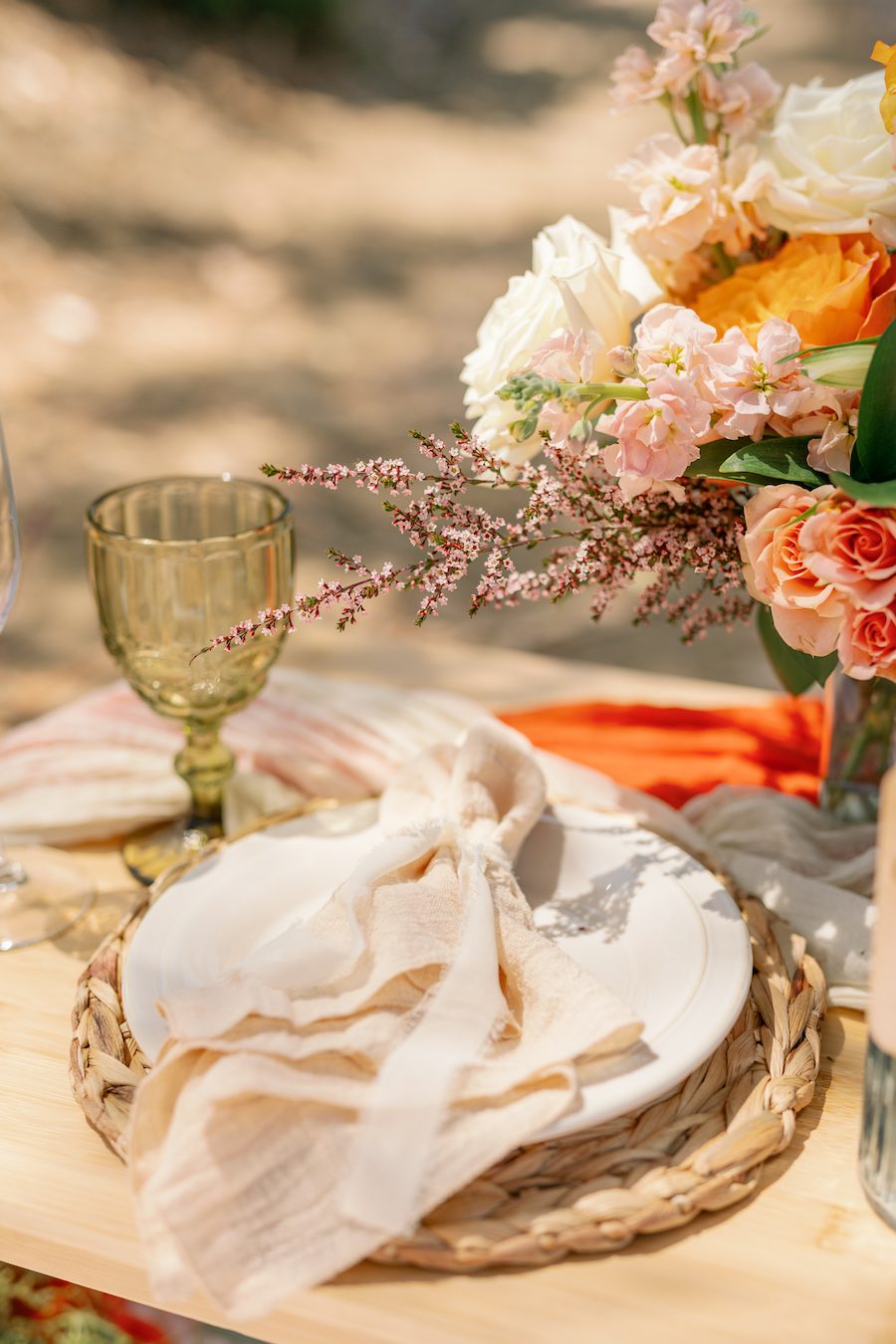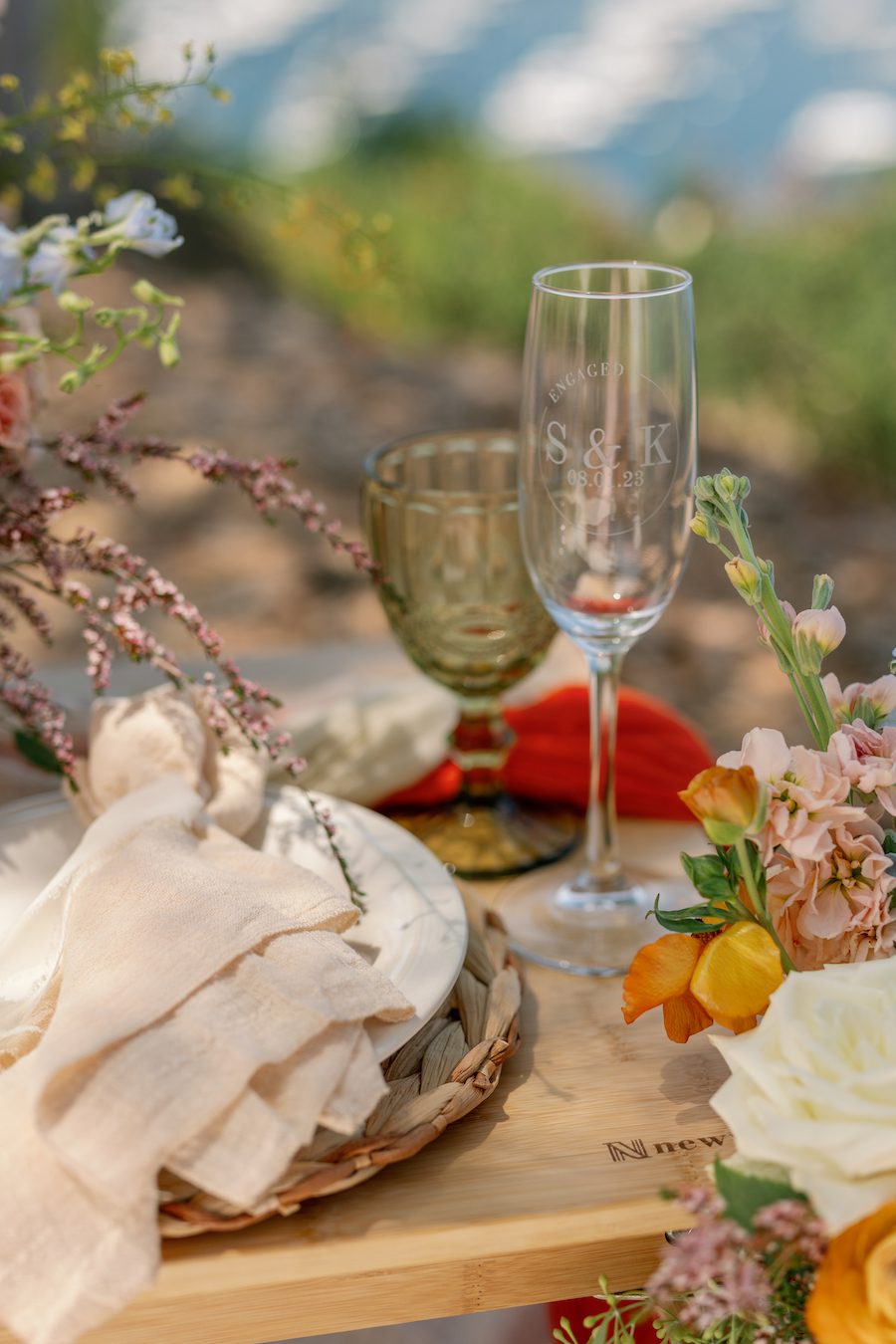 Catalina Picnic Proposal
Upon arriving at the setup,Kelli was greeted by an aisleway of colorful messages in a bottle leading her to a stunning picnic set up. As Kelli read each heartfelt note from the bottles, tracing their footsteps through cherished places, tears of joy glistened. With each message, their shared history unfolded, leading to the final bottle—Catalina Island. Here, their paths had converged, and a new chapter was about to begin.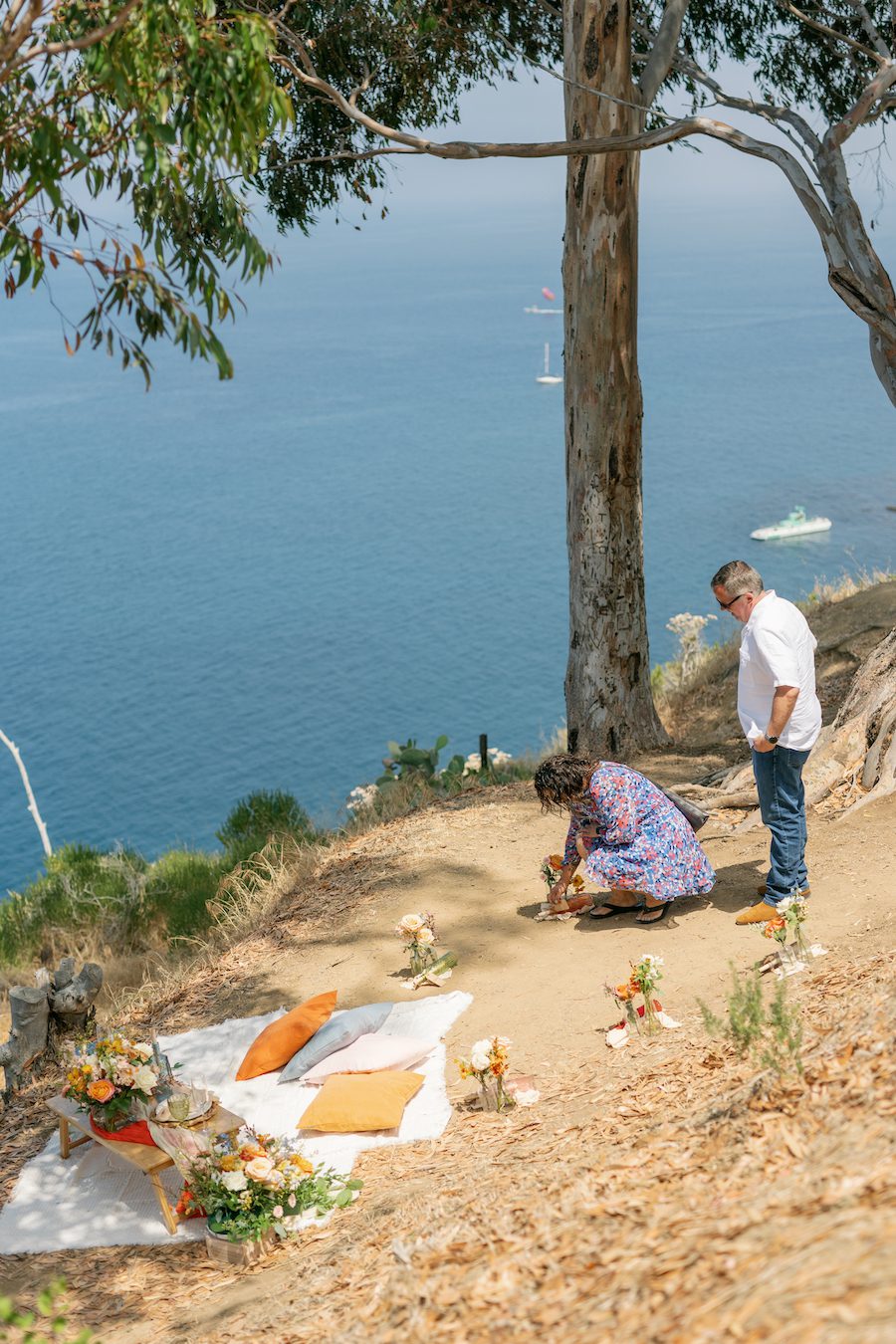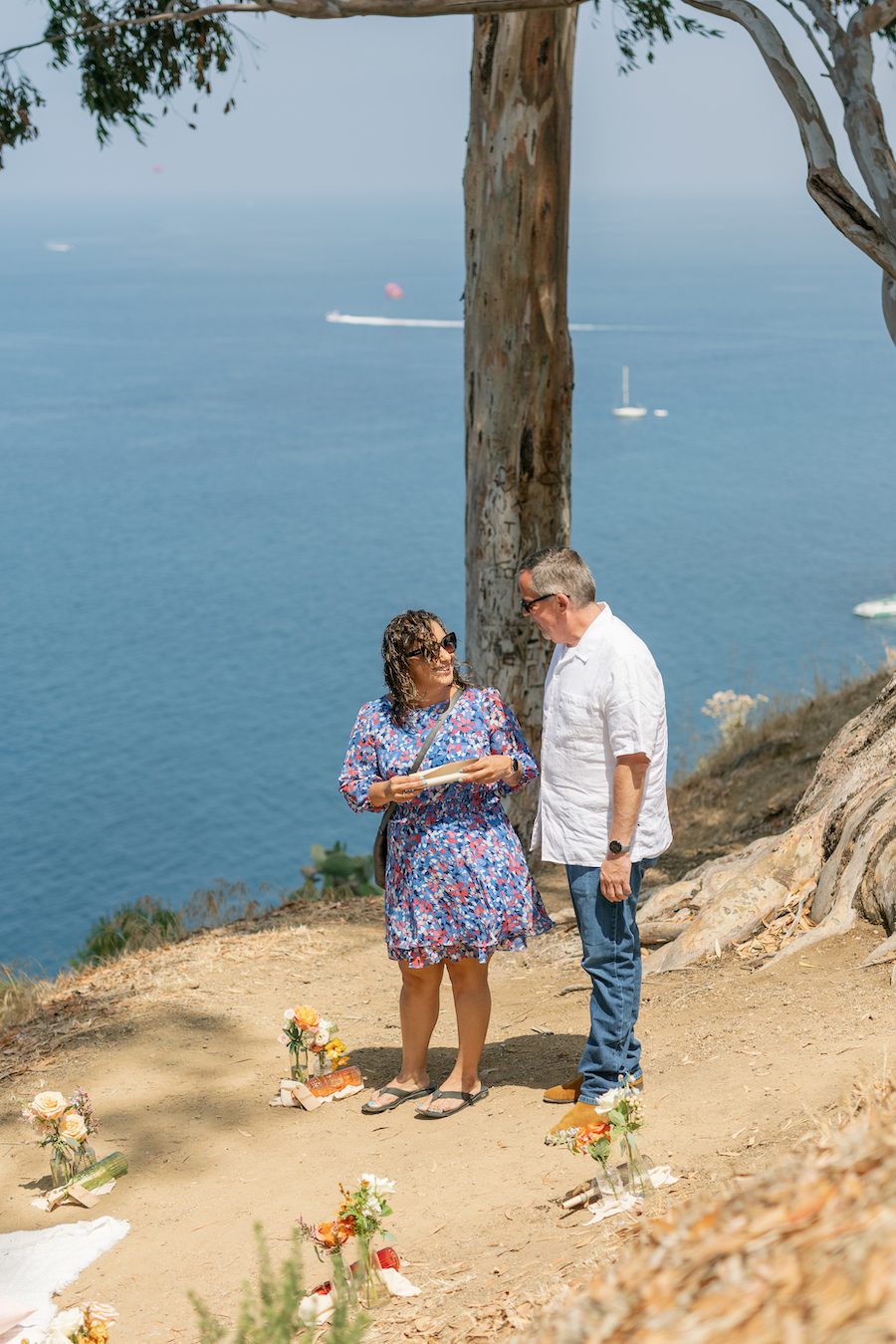 As her eyes scanned the note, Stephen gracefully knelt before her, a symbol of his commitment. With her heart racing, Kelli read the words that sealed their destiny: "Will you marry me?" The significance of Catalina Island, the culmination of their journey, resonated deeply.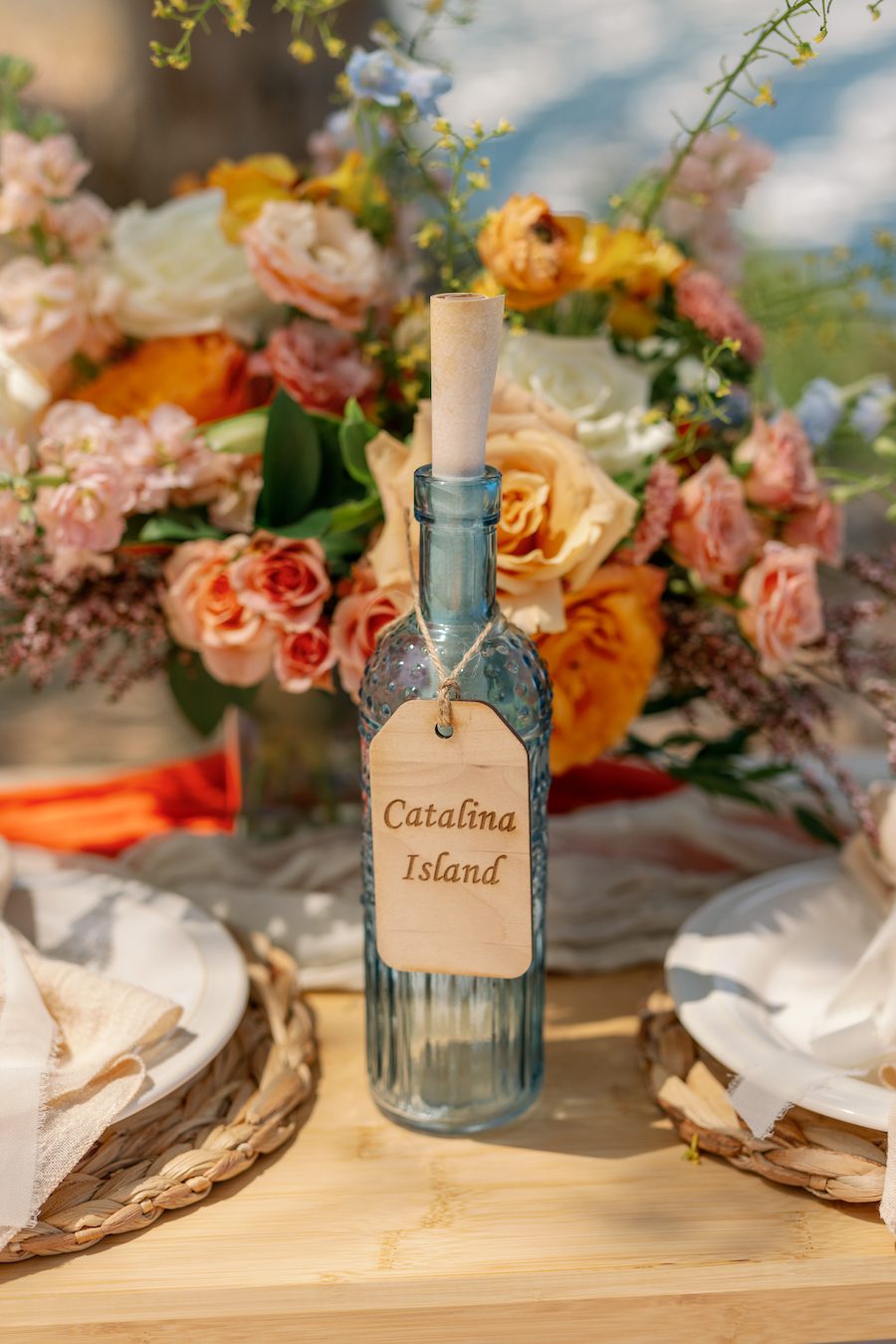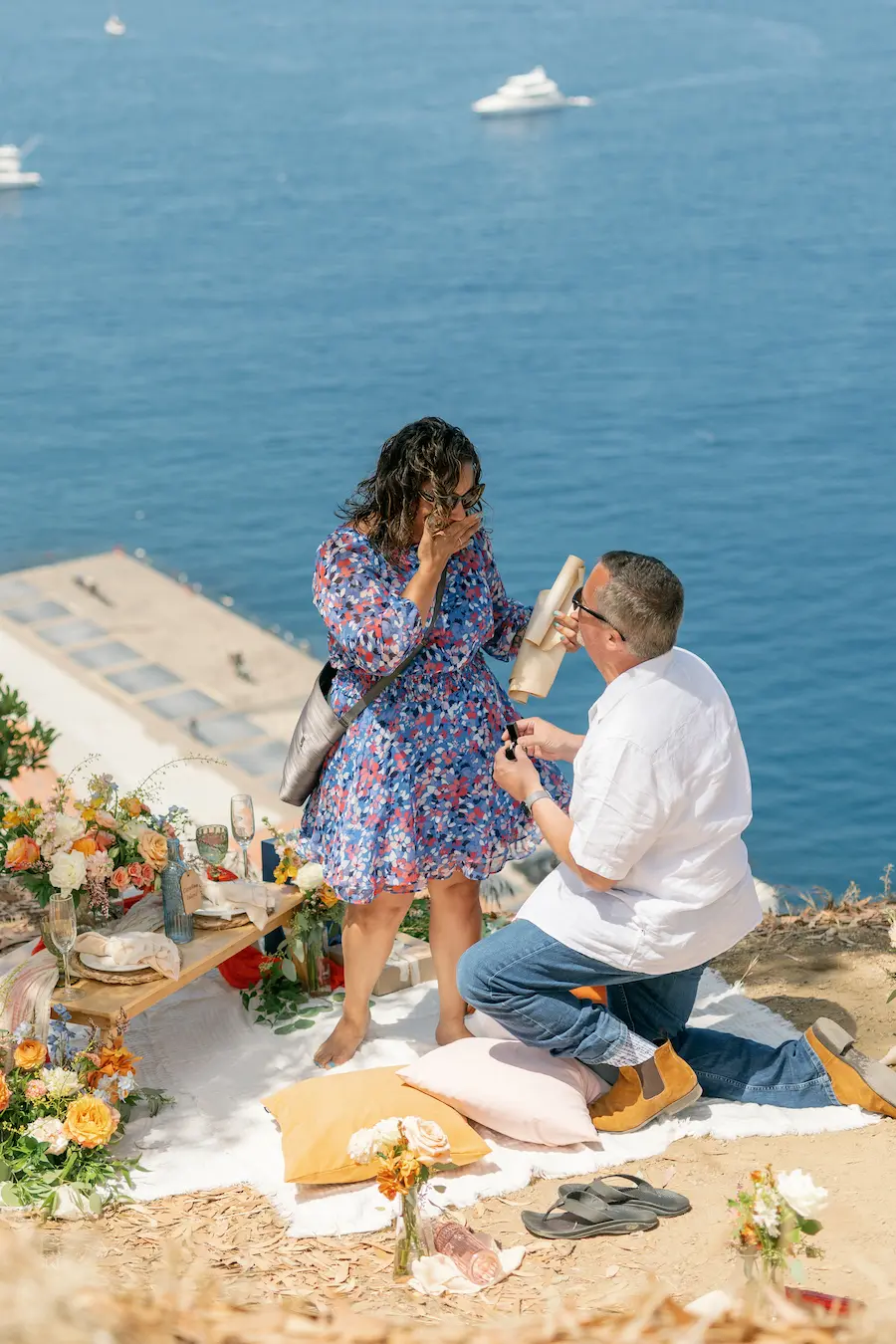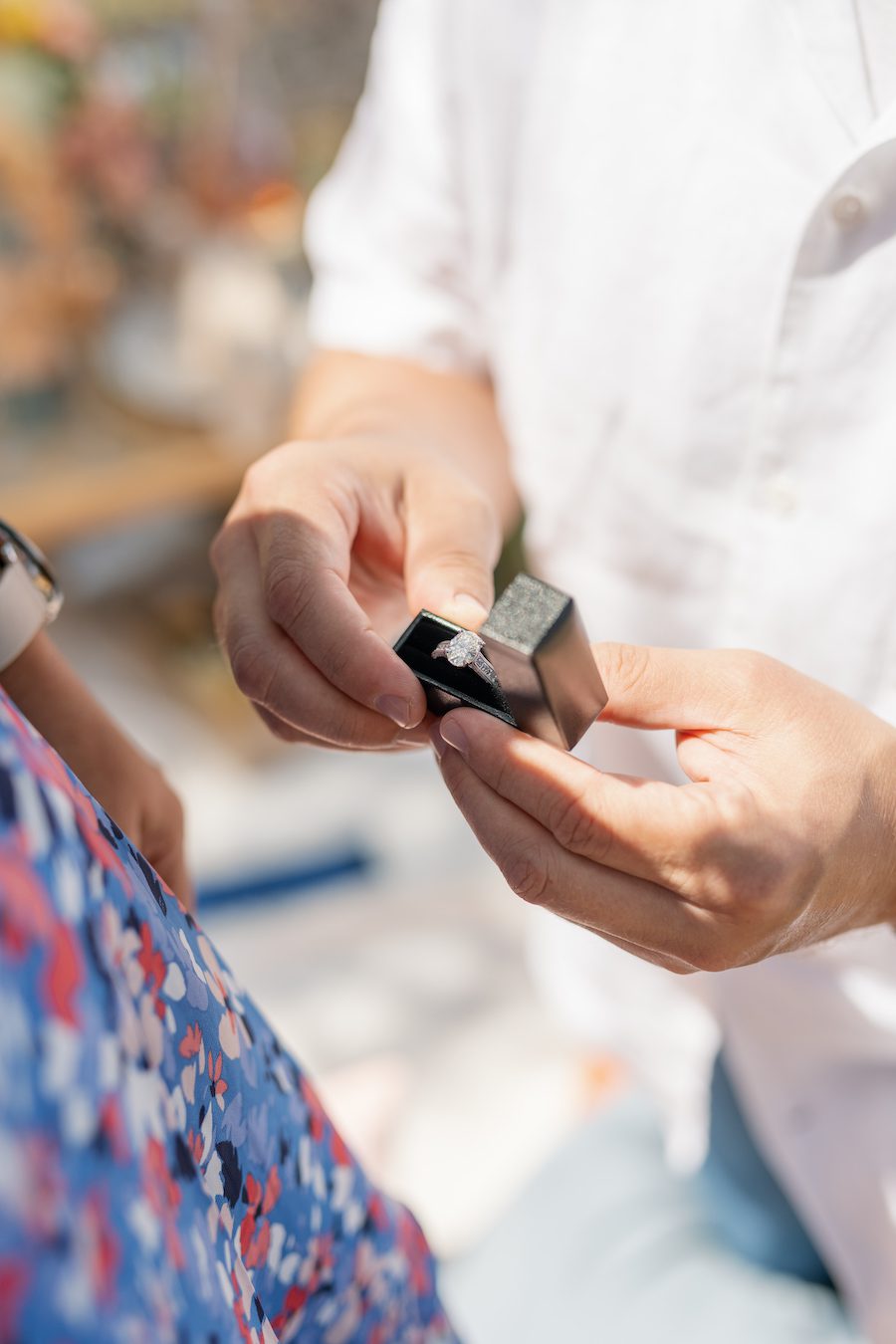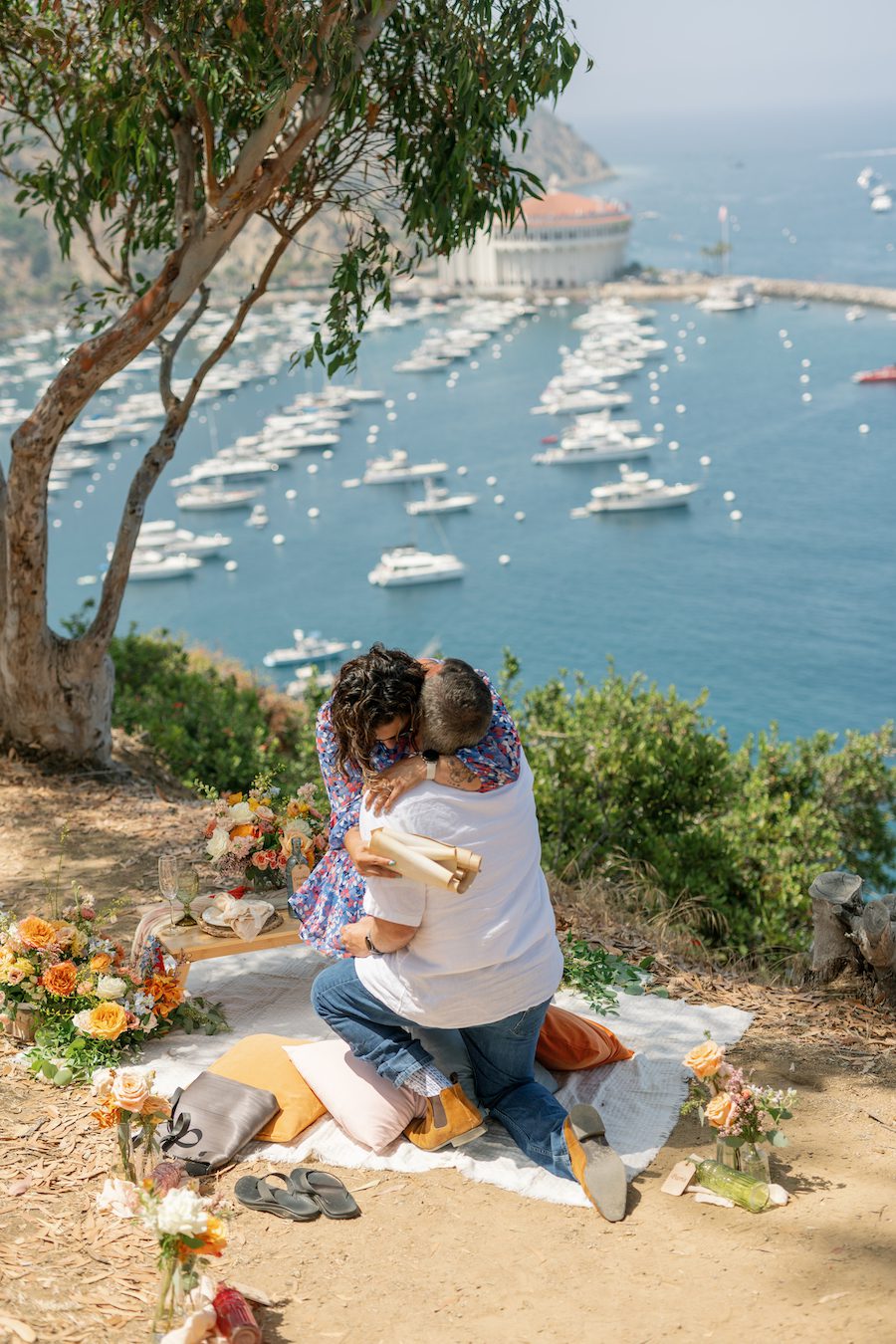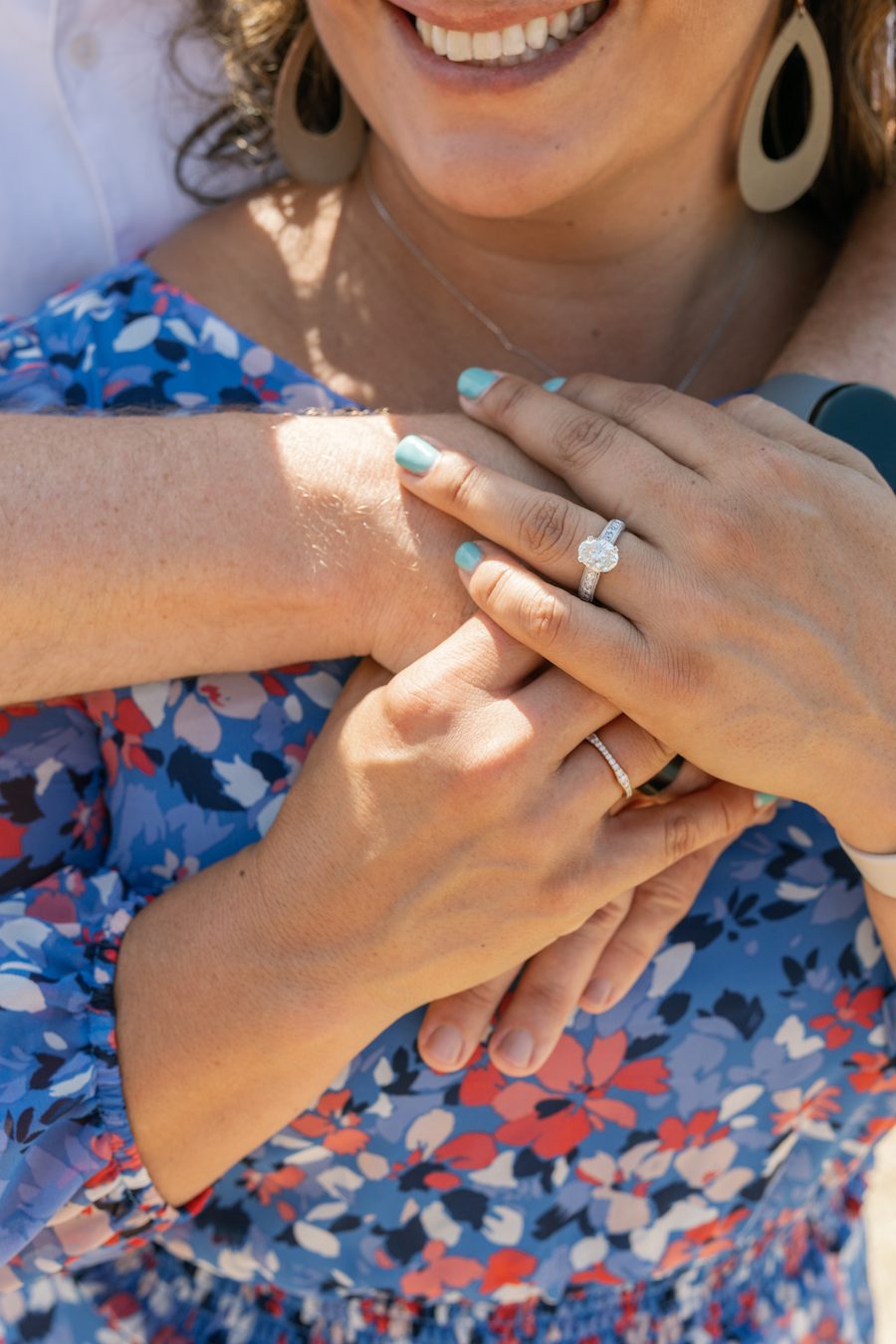 The Perfect Ending to a Perfect Day
This private picnic proposal wasn't just about a moment; it was a symphony of colors, memories, and love. Buena Vista Outlook witnessed Stephen and Kelli's journey culminate in a vibrant, tearful "yes." Amidst the beauty of Catalina Island, their love story now had a dazzling new chapter, a chapter that began with a private picnic proposal, forever etched in their hearts.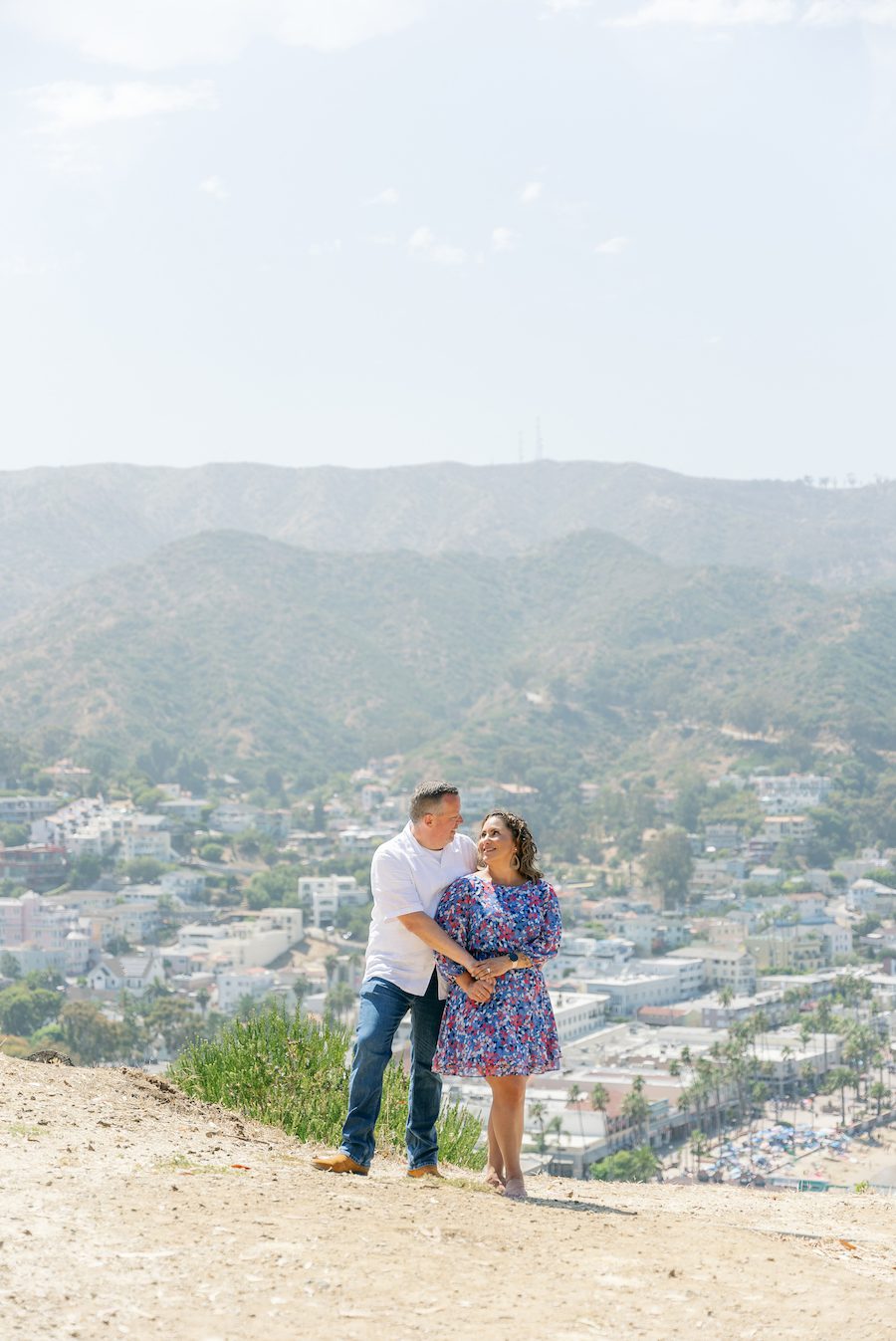 We are so happy! This stunning ocean view picnic proposal was a success. All of us at The Yes Girls wish you all the happiness in the world! Cheers to many memories to come! Congratulations Stephen and Kelli!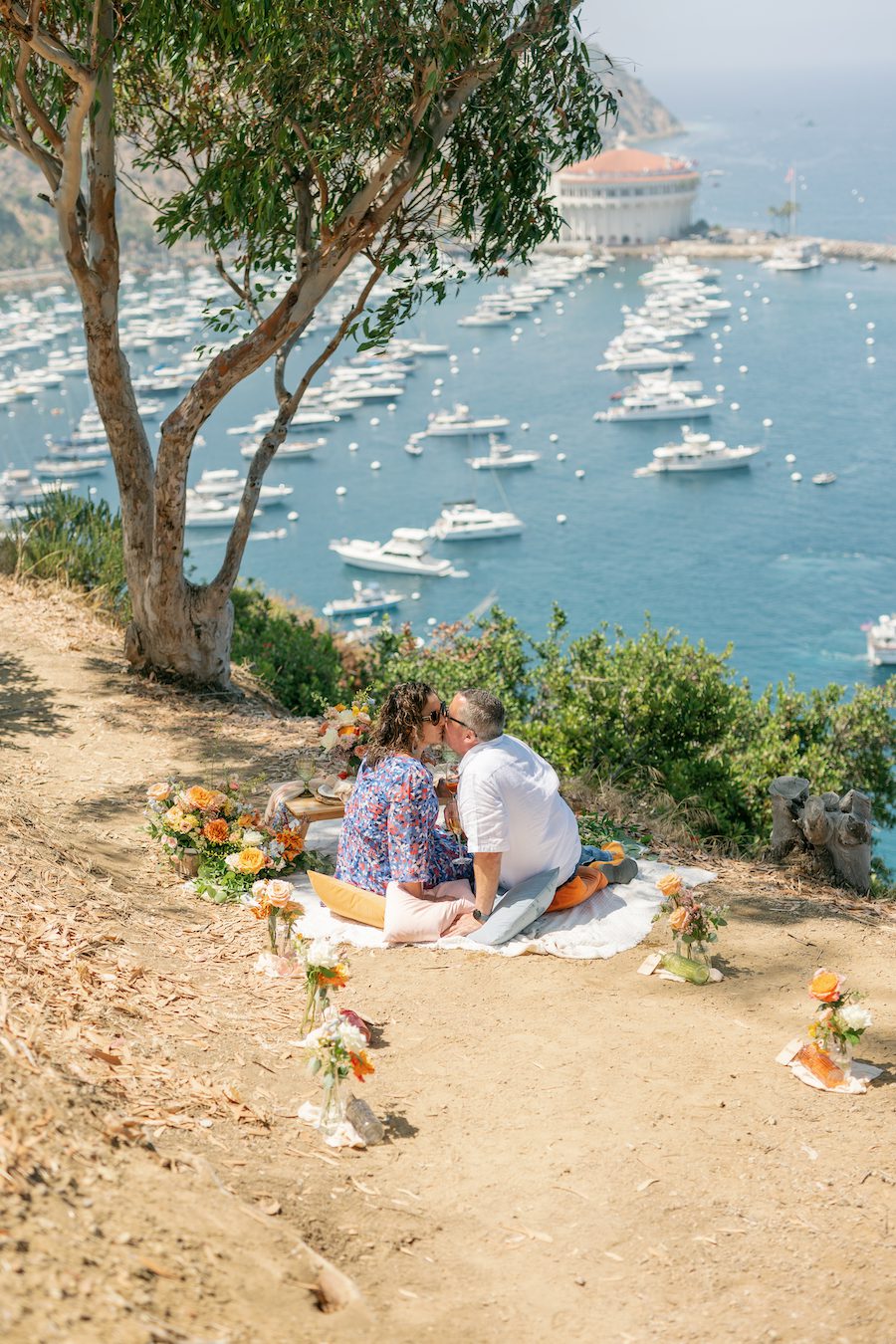 Looking for a memorable beach view proposal experience?
Proposal Design and Planning: The Yes Girls | Photo: Purity Weddings | Proposal Socks: Box Sock