Join us as we dive into the details of this romanic, intimate, and creative Malibu proposal. Some proposals are more than just a romantic gesture; they are a reflection of the unique bond shared between two people. This picturesque setting was the backdrop that will forever hold a special place in the hearts of Jesse and Kirtana. This Malibu proposal was a perfect blend of breathtaking scenery, crosswords, and a palette of soft pinks, blushes, and rust colors, making it a moment that will be etched in their hearts forever.
The Proposal Details
As Kirtana approached the stunningly arranged proposal, her excitement soared. Jesse knew that this moment had to be as unique as their love. Knowing Kirtana's love for crossword puzzles, he incorporated this into their special day. This romanic, intimate, and creative Malibu proposal set up was truly heartwarming to behold.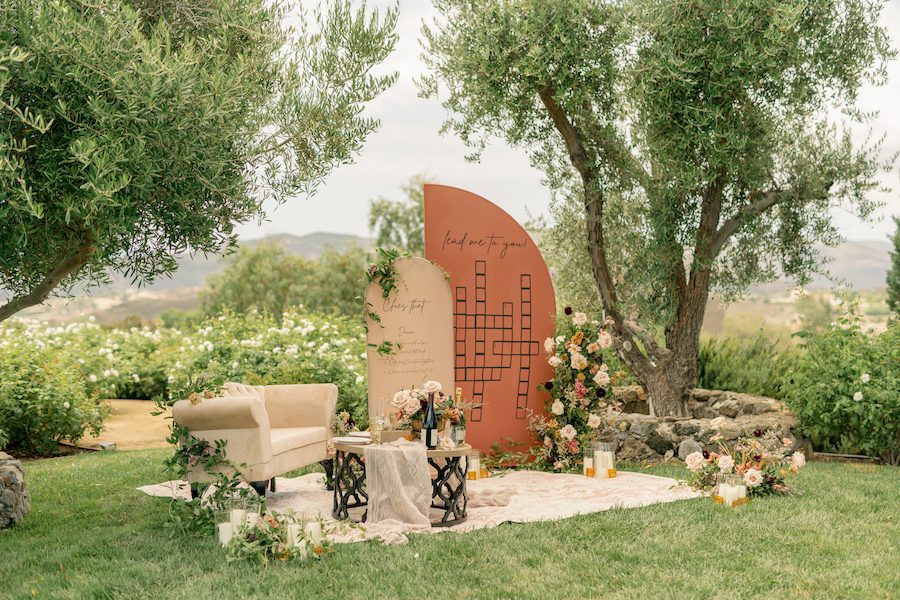 Two custom made backdrops awaited the glowing couple. One scribed with clues for the crossword, and the other with the actual puzzle for his soon to be fiancé to fill out! The clues were all special moments, places, or things pertaining to their relationship.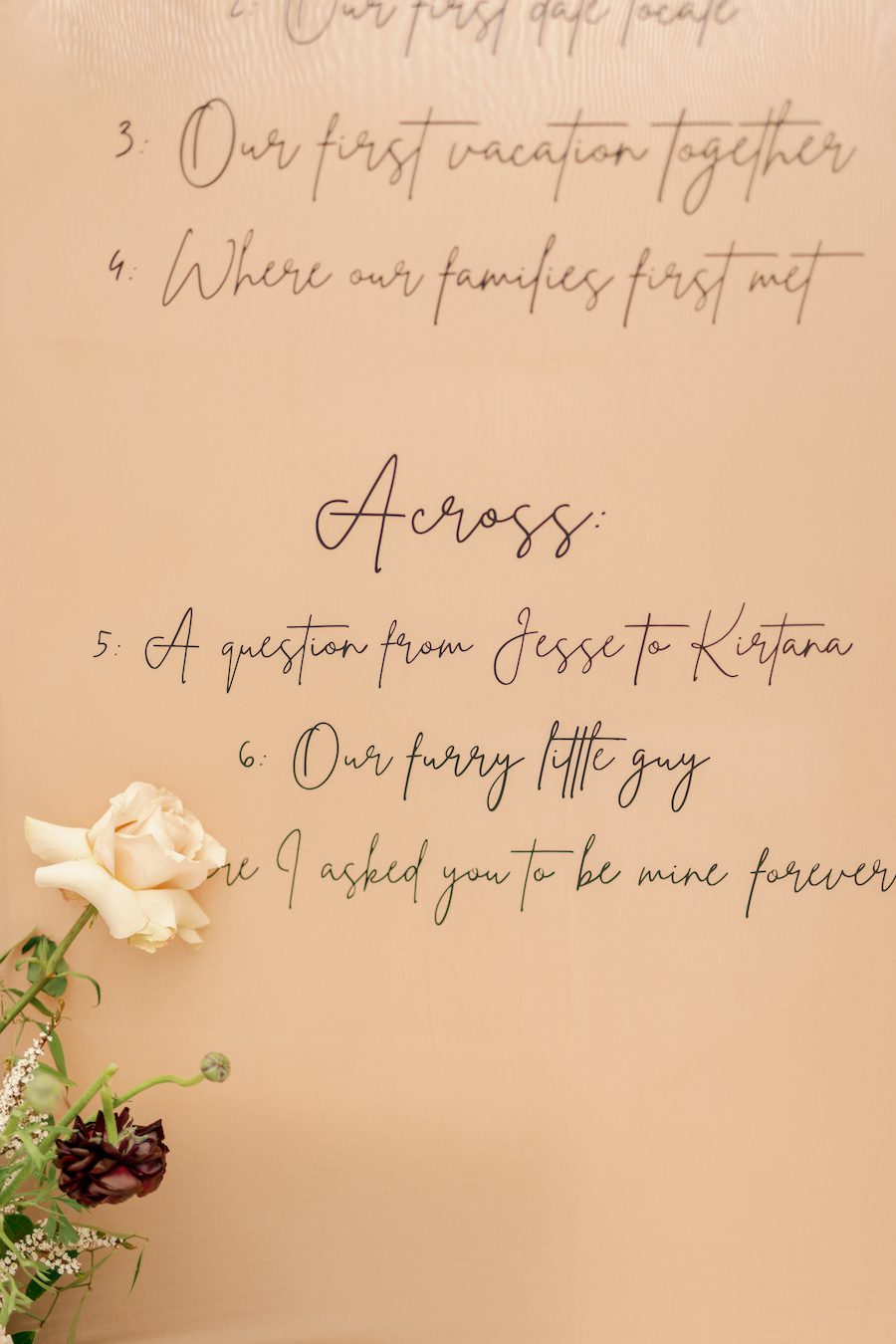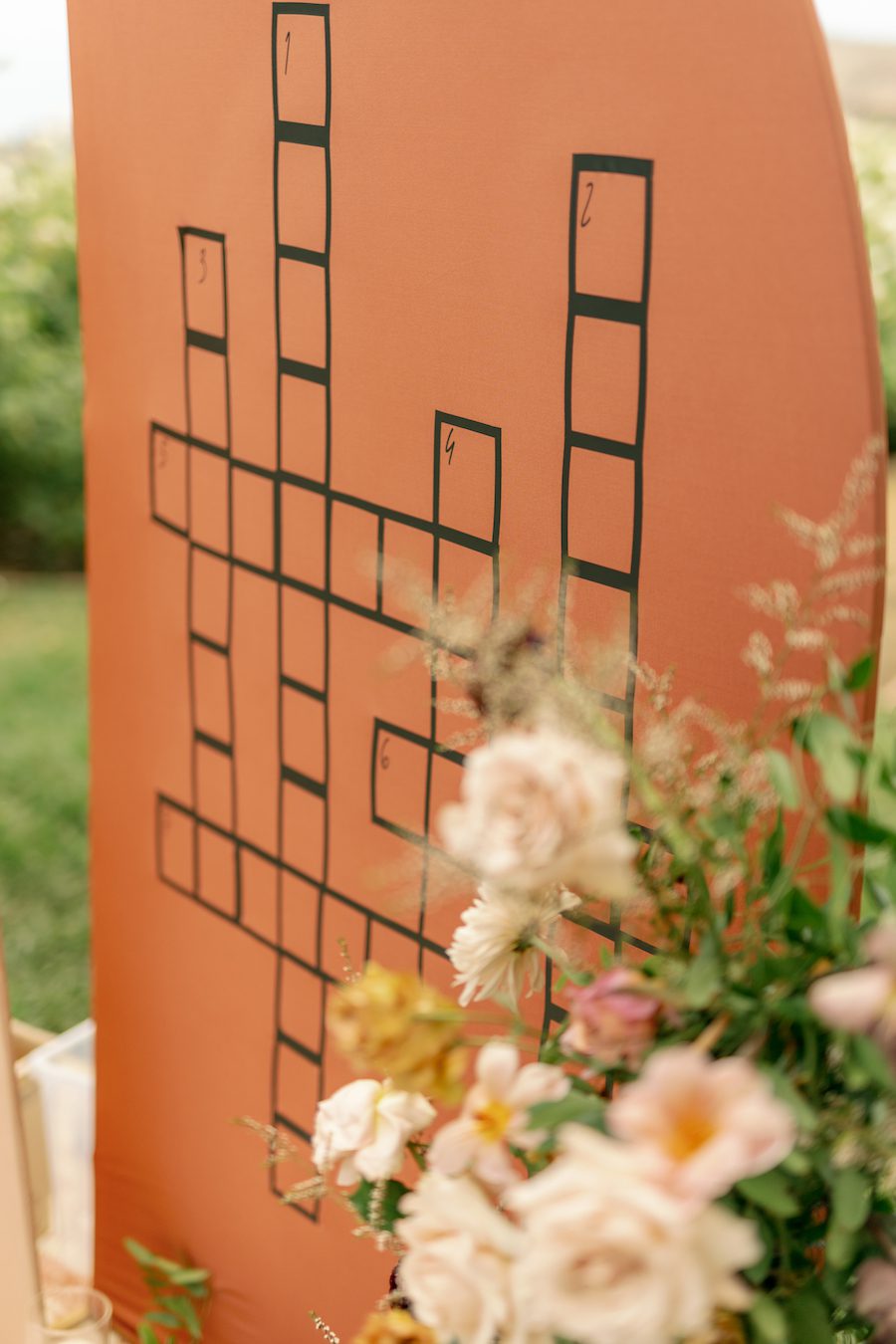 Next to this enchanting puzzle was a cozy vintage-style love seat and table, gorgeously adorned with florals in Kirtana's favorite colors: wine, rust, and pinks. These hues were carefully chosen to create an ambiance that felt tailored specifically to Kirtana's tastes, setting the stage for a truly personal experience.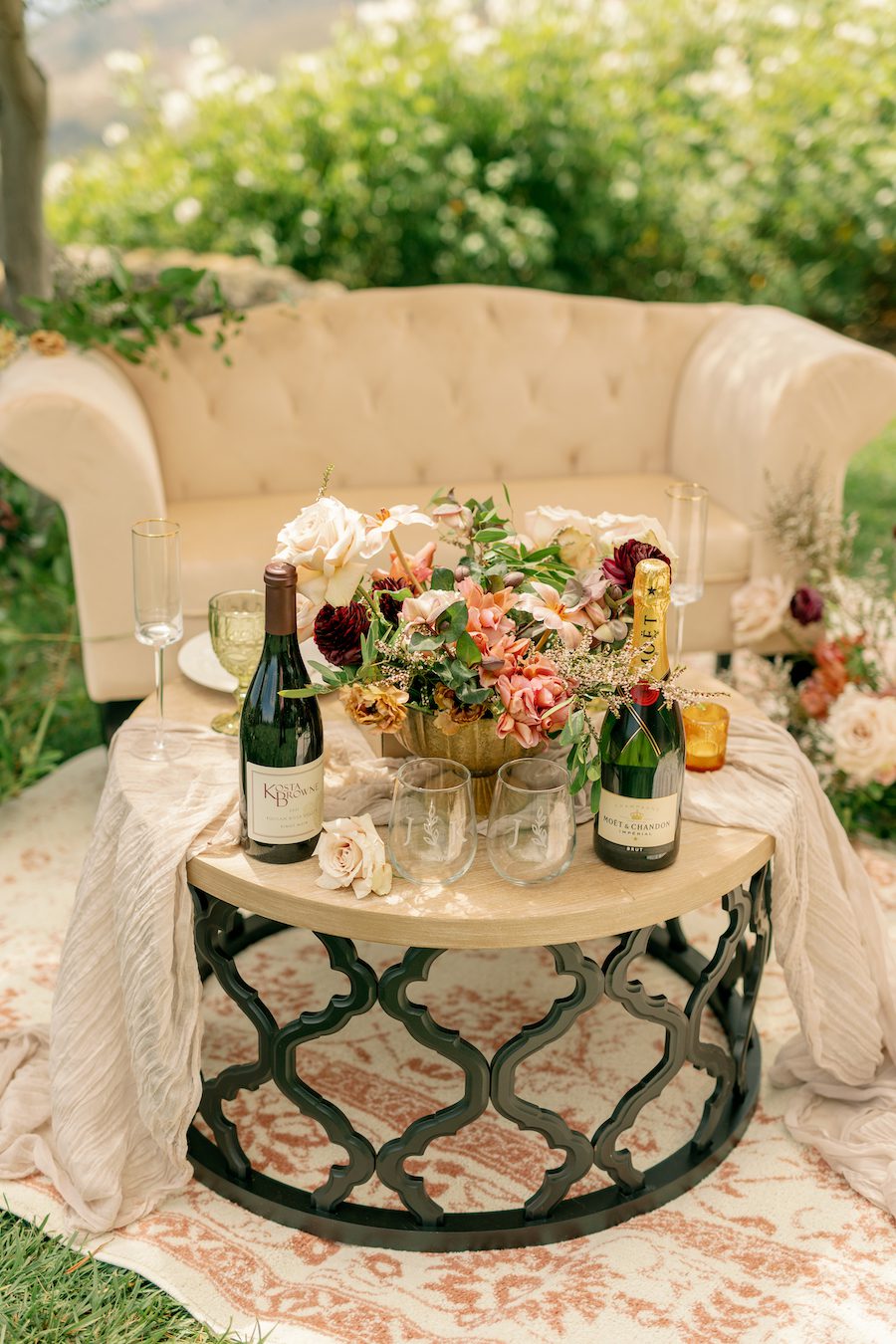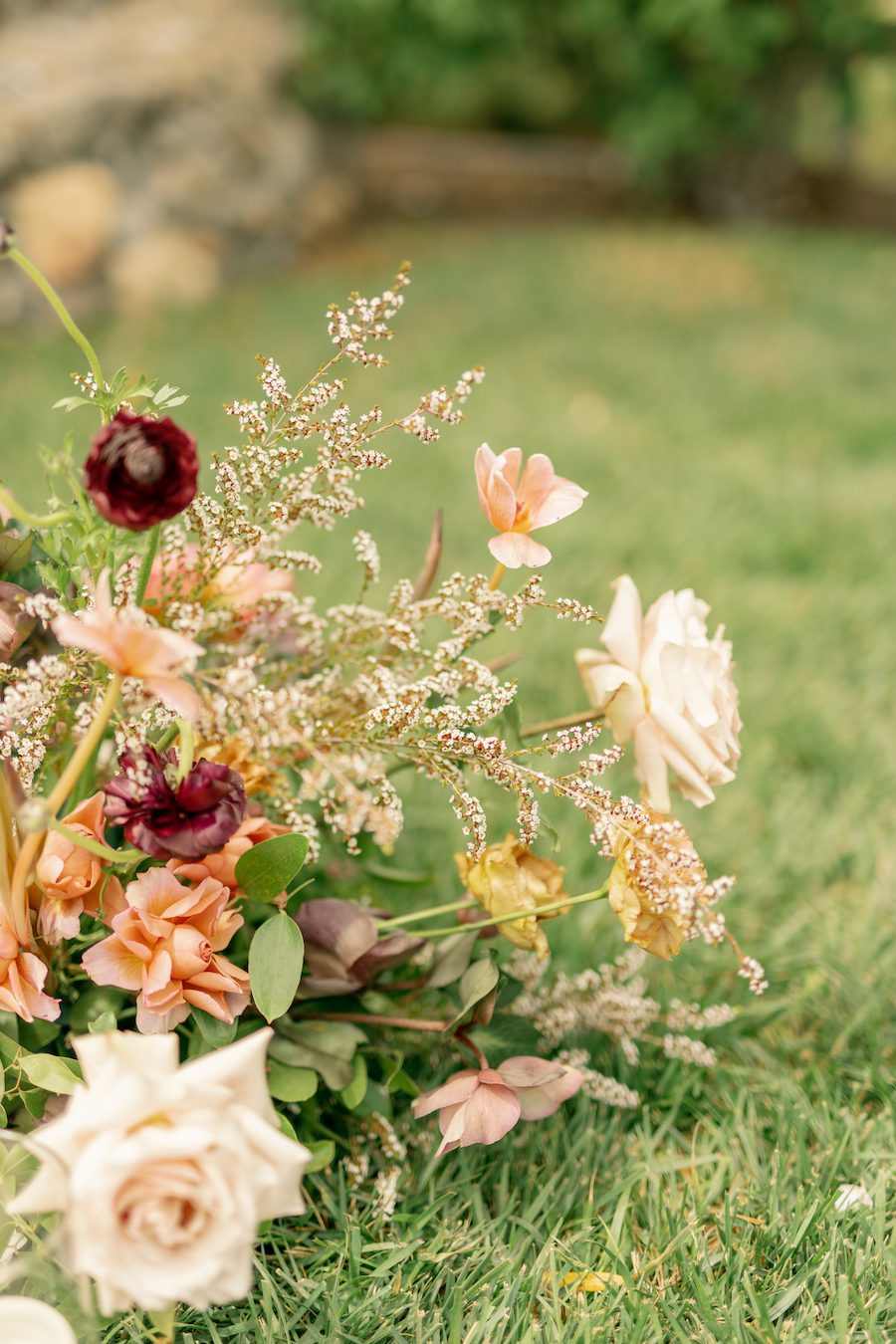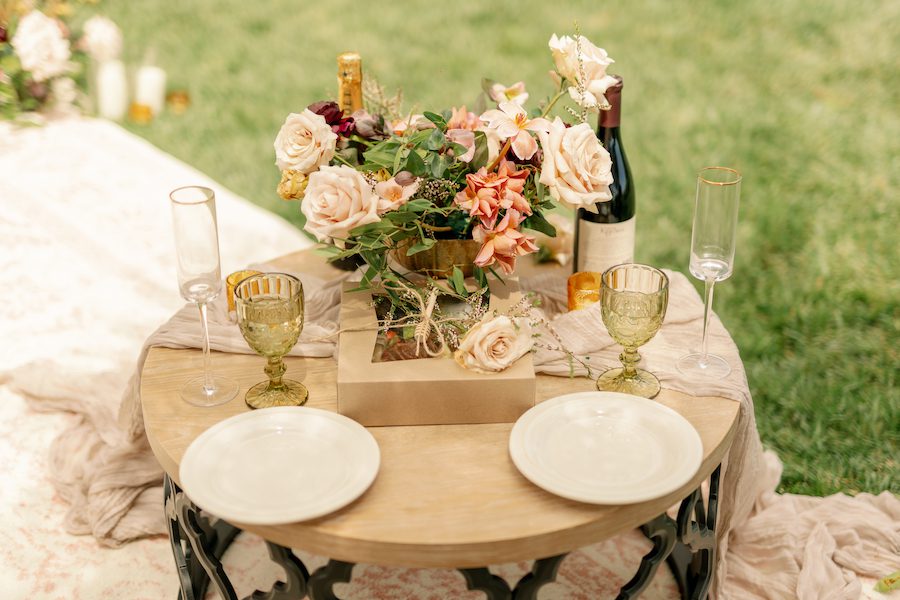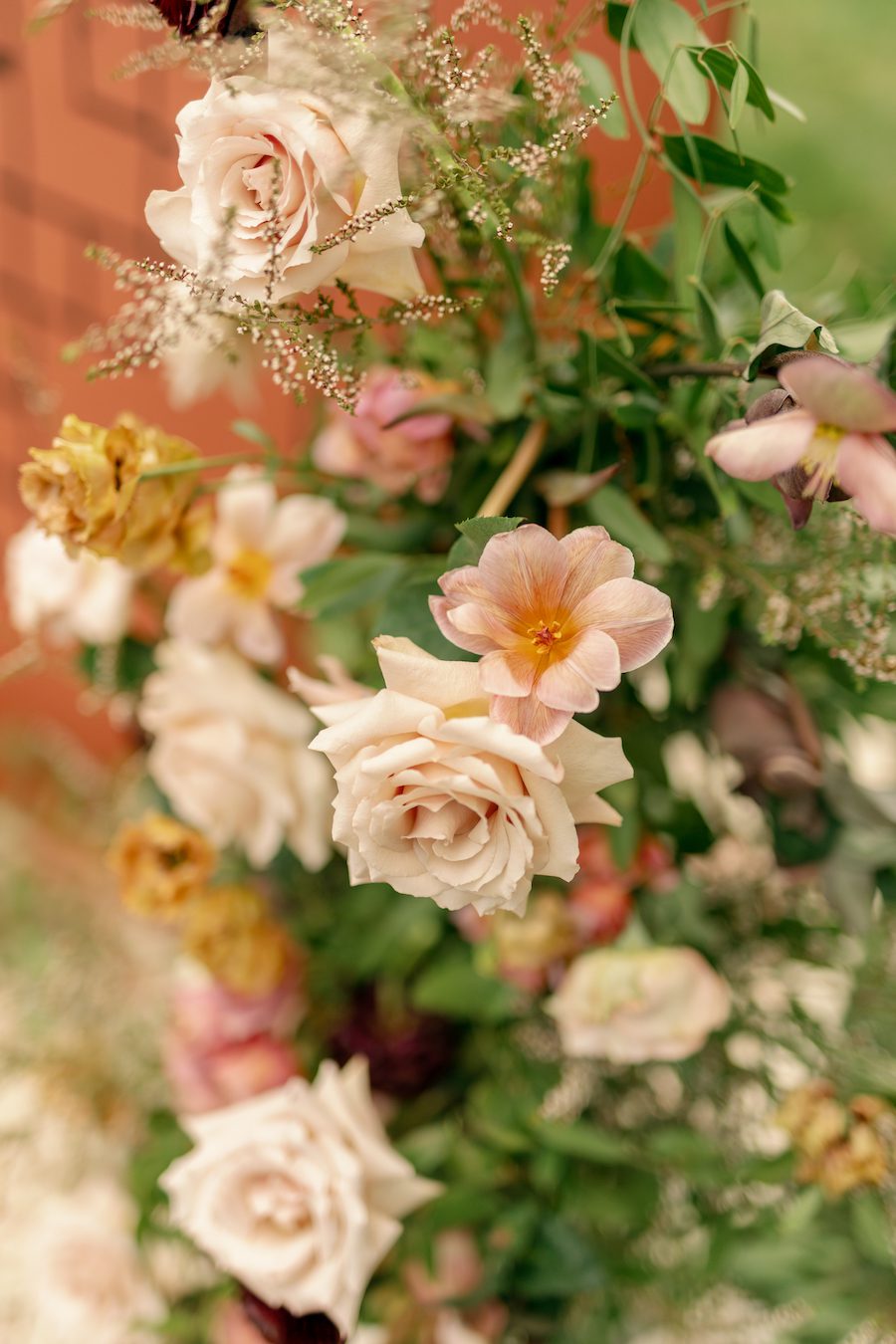 To add an extra layer of comfort and warmth, a plush rug was placed beneath the entire setup. It not only completed the space but also made it feel incredibly cozy. There were so many heartfelt details that went into making this romanic, intimate, and creative Malibu proposal come to life.
Creative Crossword Proposal Comes to Life!
As Jesse led Kirtana to their destination, they encountered not one but two stunning backdrops. Surrounded by stunning floral arrangements in wine, rust, and pink hues that framed the entire setup, even climbing up the love seat and the backdrops, Jesse knelt before Kirtana. With a heart overflowing with love and a ring in hand, he asked the most important question of their lives: "Kirtana, will you marry me?"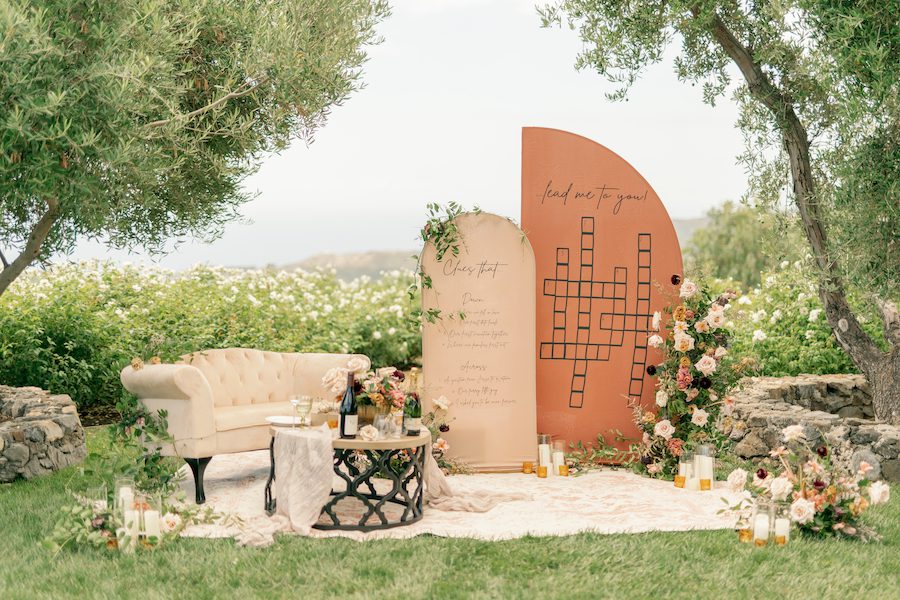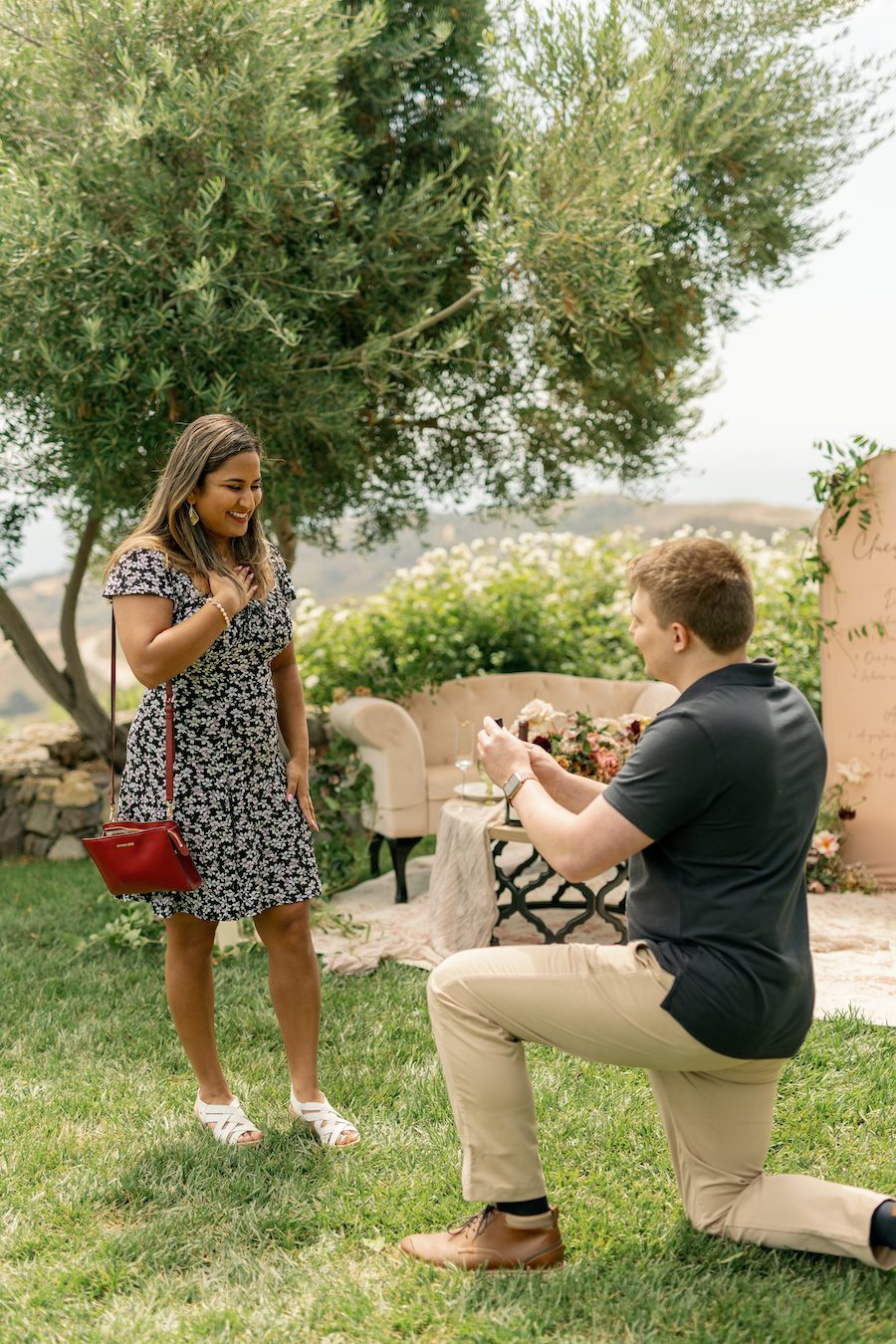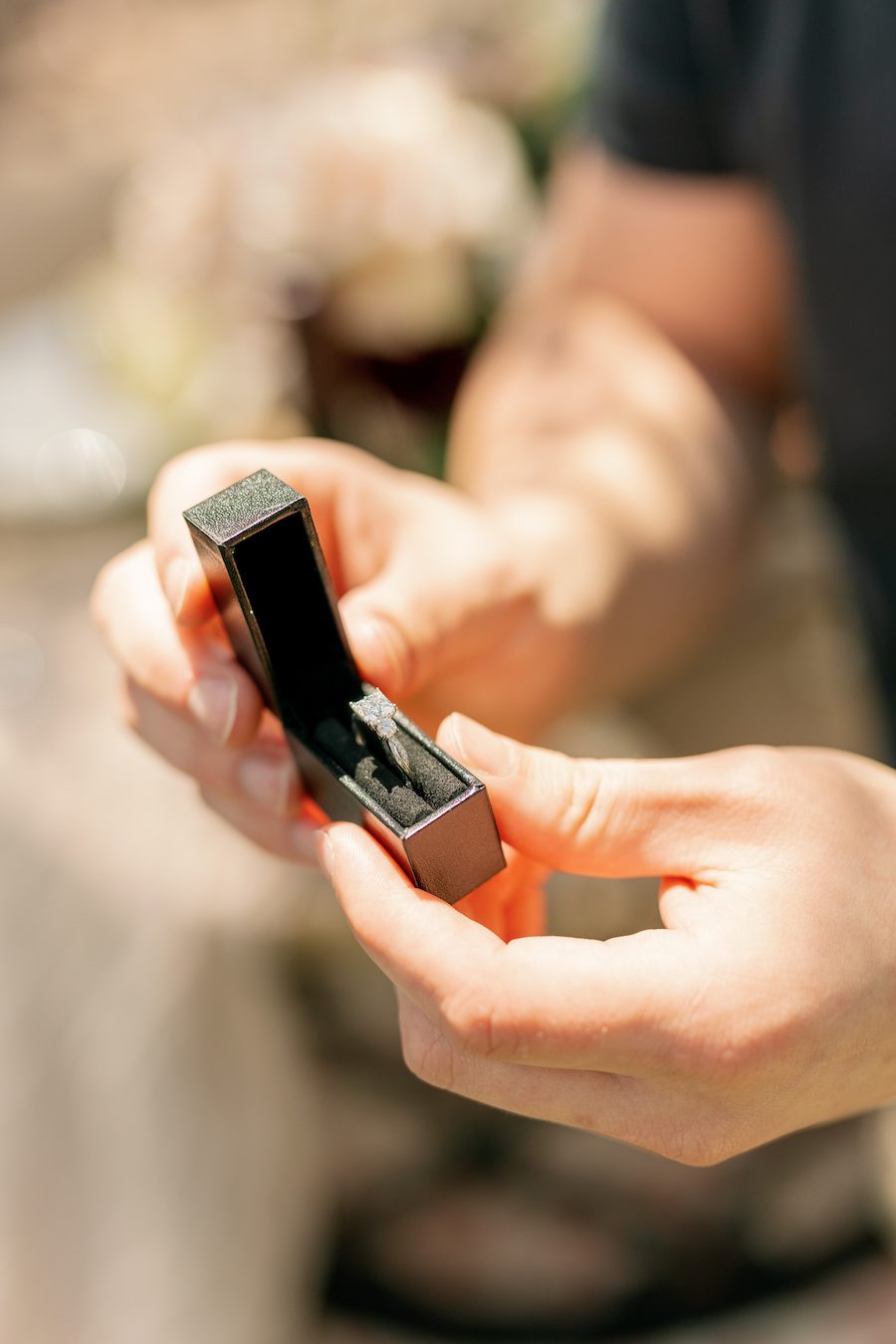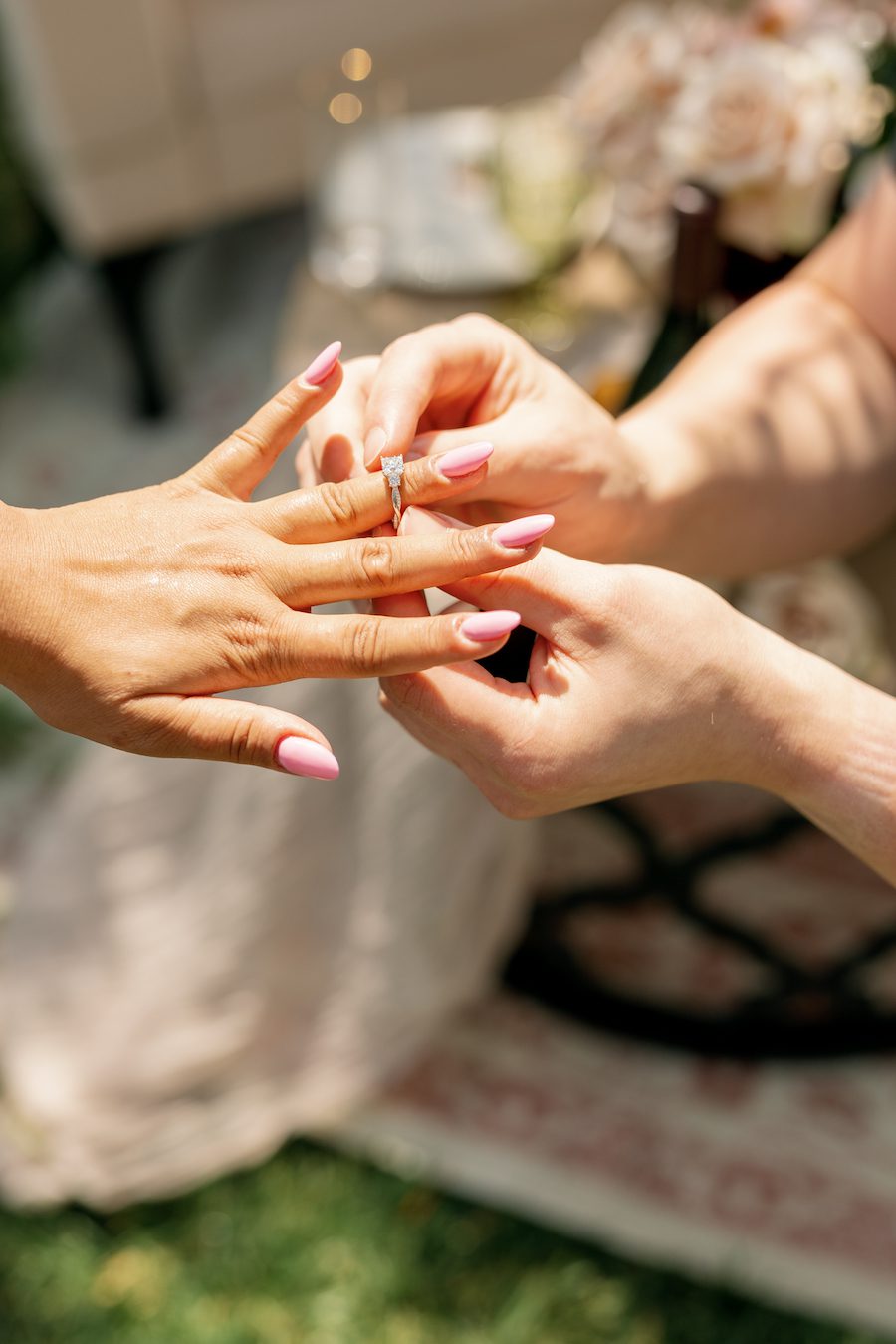 Memories to Last a Lifetime…
The newly engaged happy couple then filled out this memory filled cross word together, reminicing over the amazing times they had spent together that all led up to this magical momement! Giggling laughs and happy tears were shared as they completed this custom puzzle together!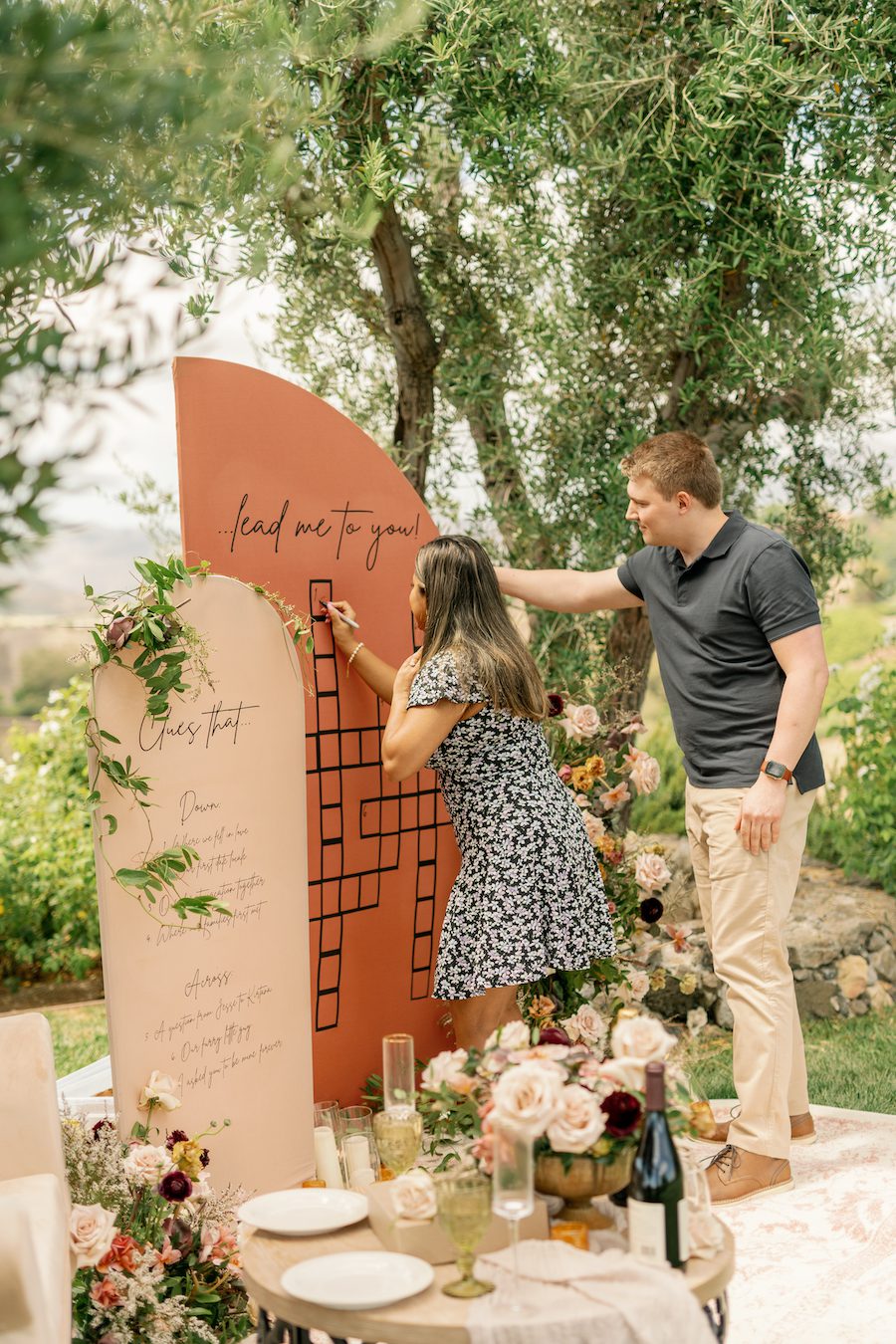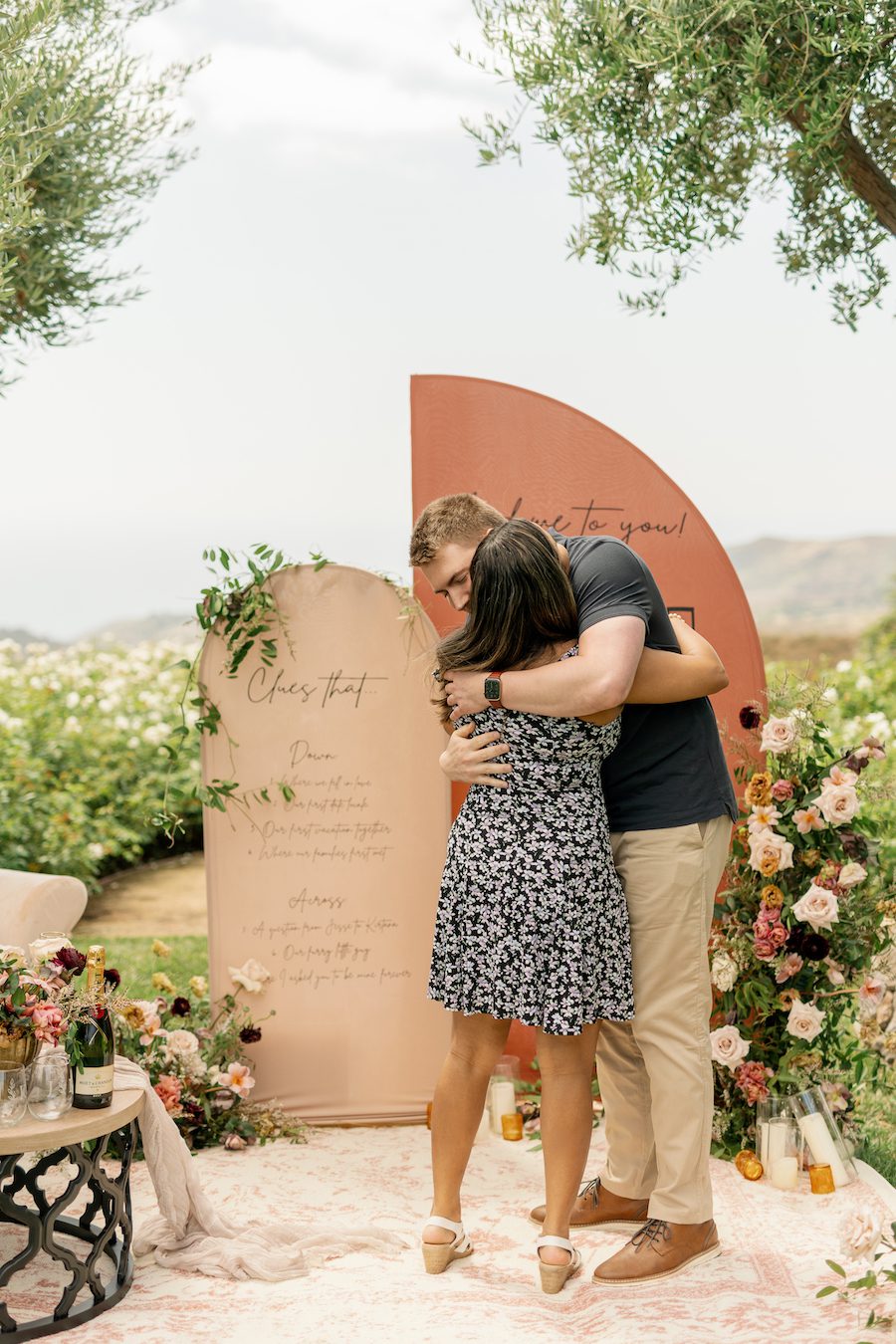 The Perfect Ending to a Perfect Day
As the couple settled into the love seat, their eyes were drawn to a gorgeous charcuterie box. Beside the charcuterie box stood a celebratory bottle of wine and champagne. Also on the table, there were two custom glasses that would serve as cherished keepsakes of this unforgettable moment.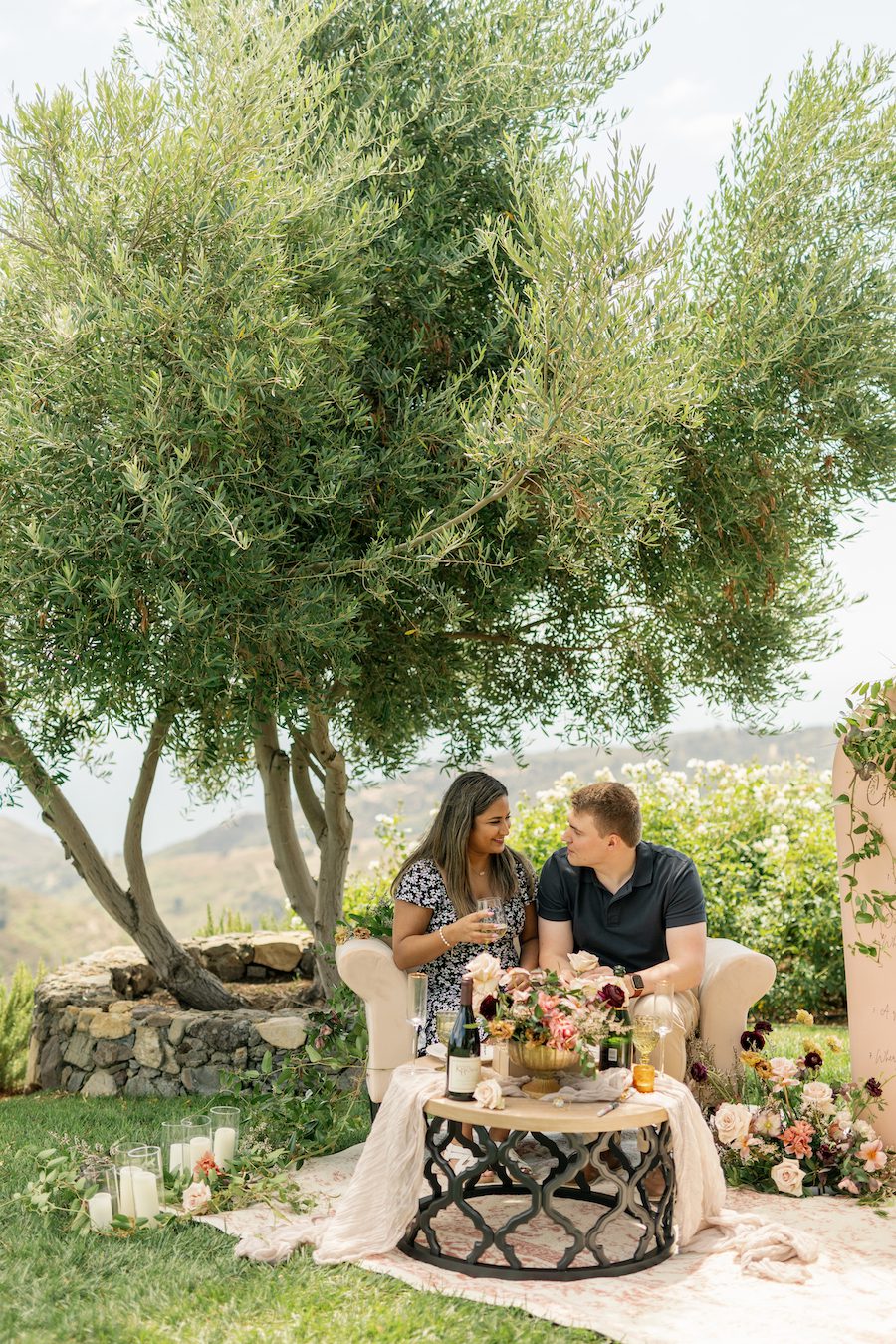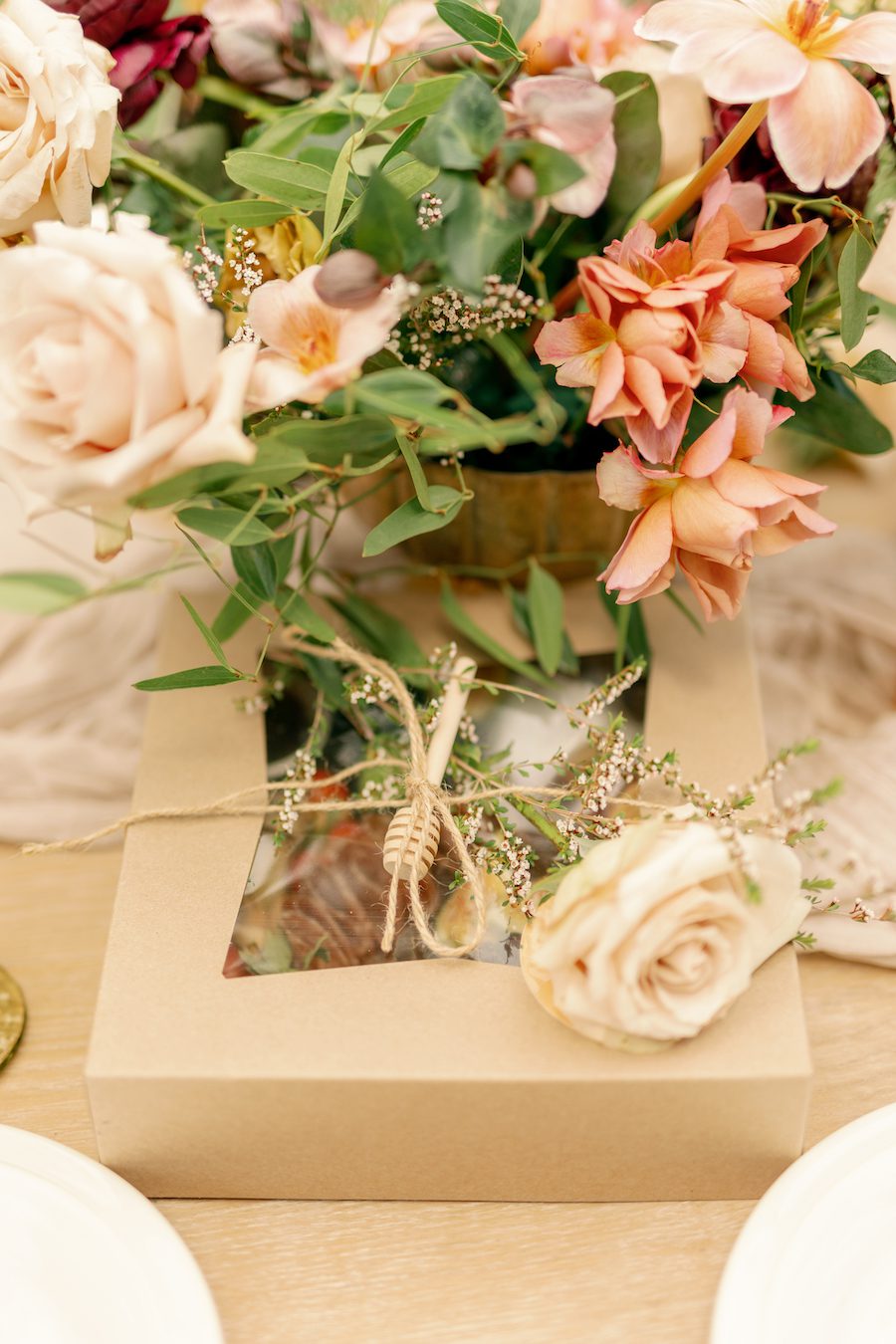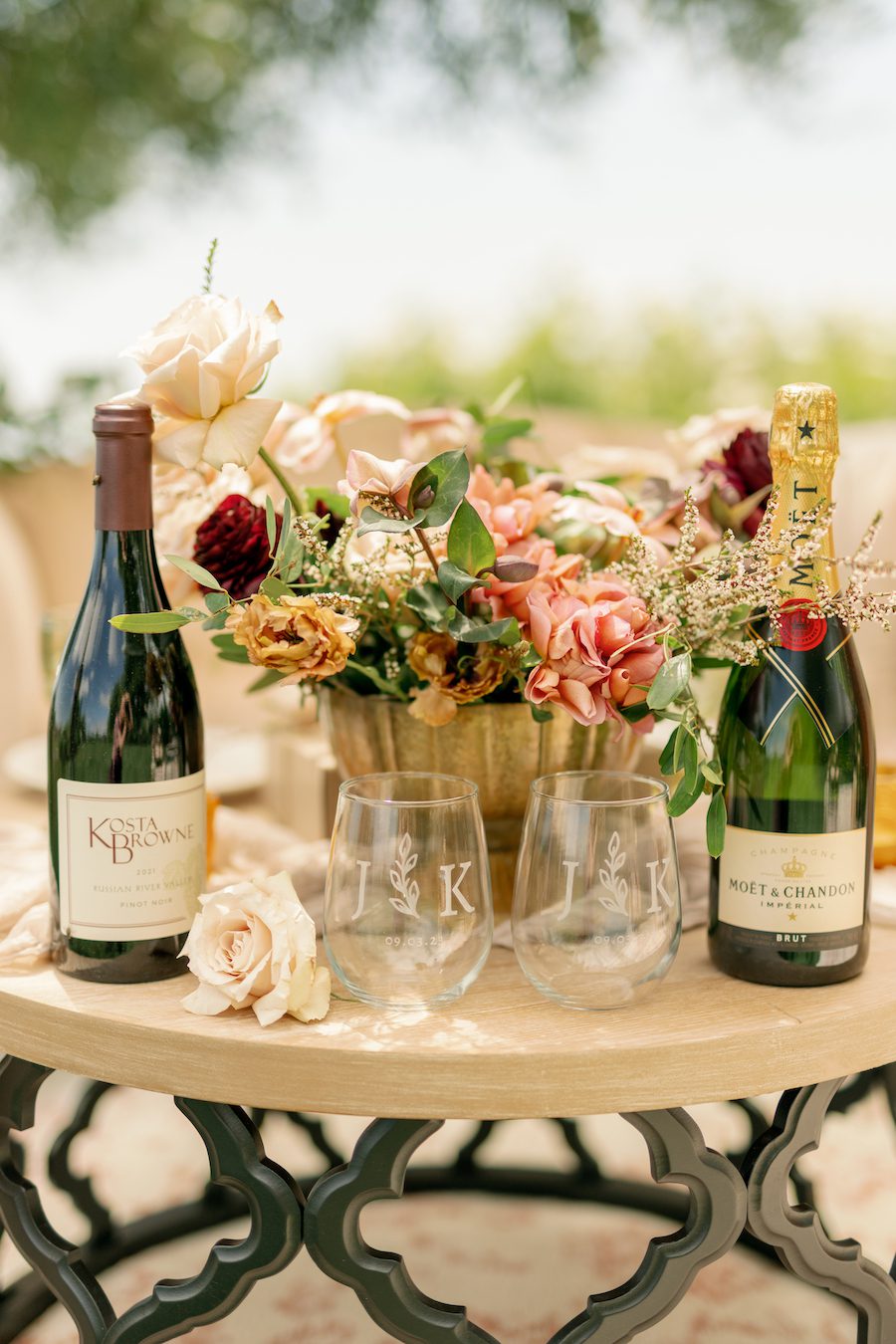 All of us at The Yes Girls wish you all the happiness in the world! Thank you again for letting us be a part of this special day! Cheers to many memories to come, Jesse and Kirtana!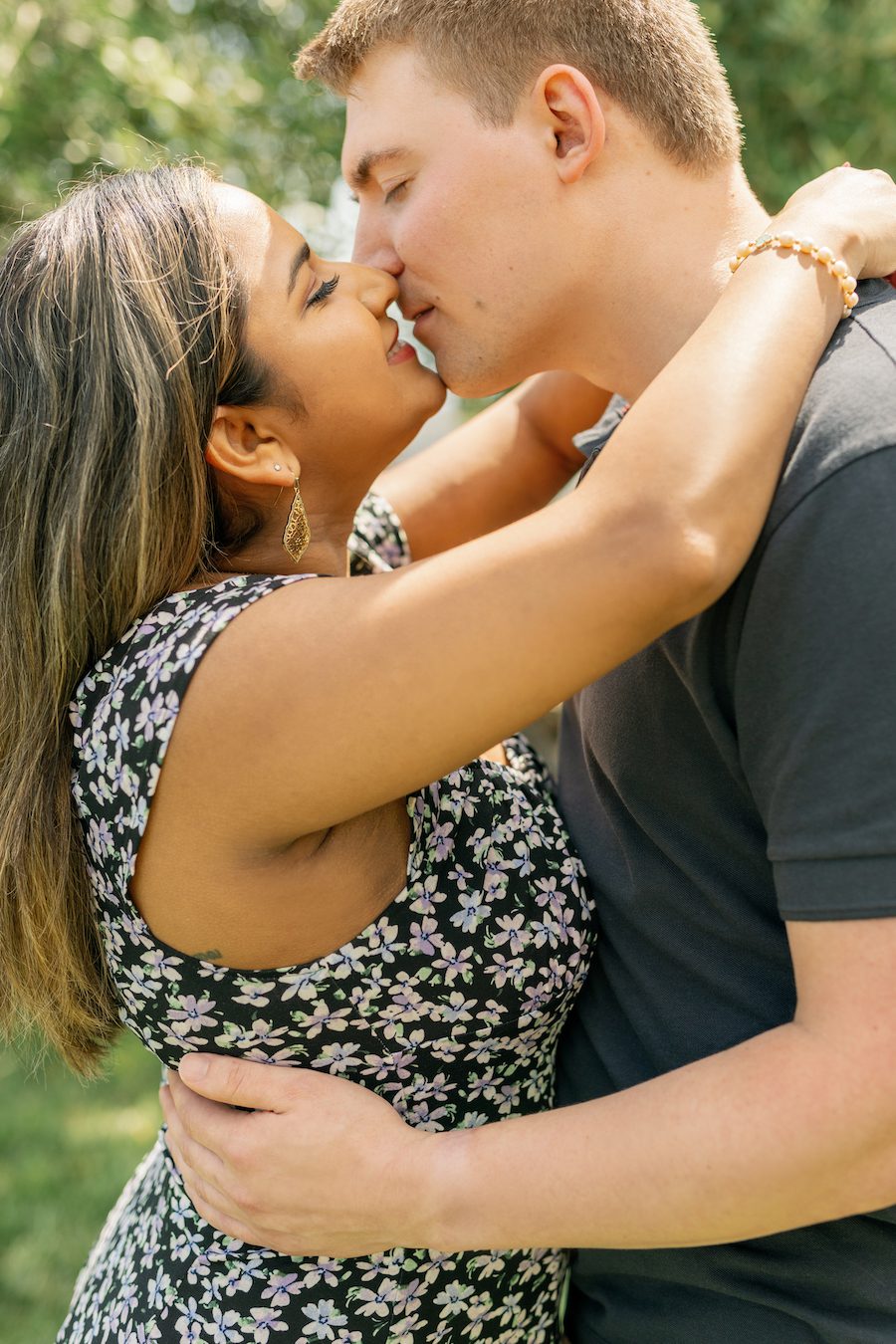 Looking for a memorable way to pop the question?
Proposal Design and Planning: The Yes Girls | Photo: Purity Weddings | Proposal Socks: Box Sock