We feel so enchanted watching this Taylor Swift inspired proposal unfold in the Arizona Red Rocks. Complete with details custom to the couple and touches any Swiftie will recognize, this proposal is breathtaking from start to finish.
The Proposal Details
Ian came to The Yes Girls wanting a proposal perfect for his High School sweetie, Kathryn. It just so happens that she is also a big Swiftie. The team began designing the perfect enchanted evening for these two framed by the gorgeous Sedona, AZ.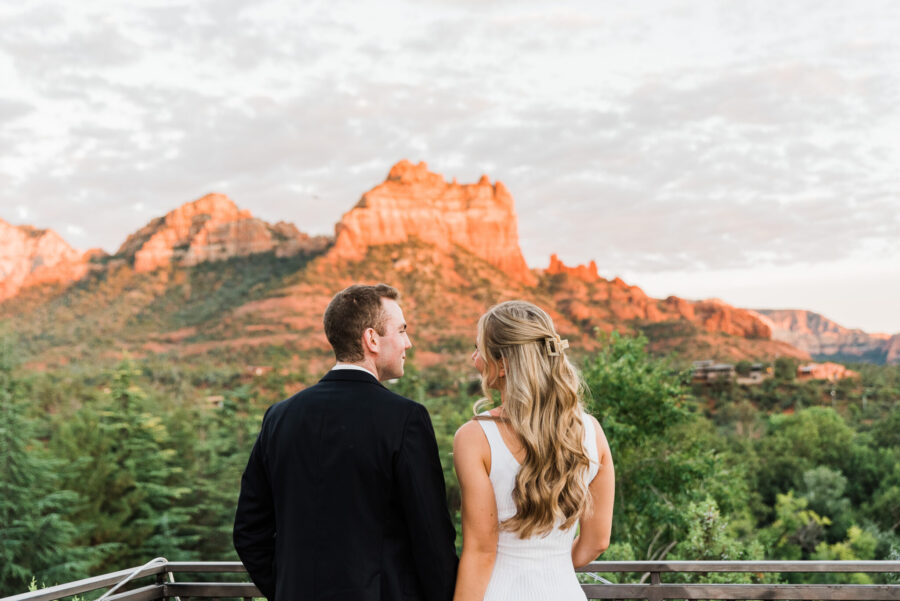 Ian knew Sedona was the perfect location for the proposal to his dream girl. This stunning terrace with views of the Red Rocks framed his magical moment.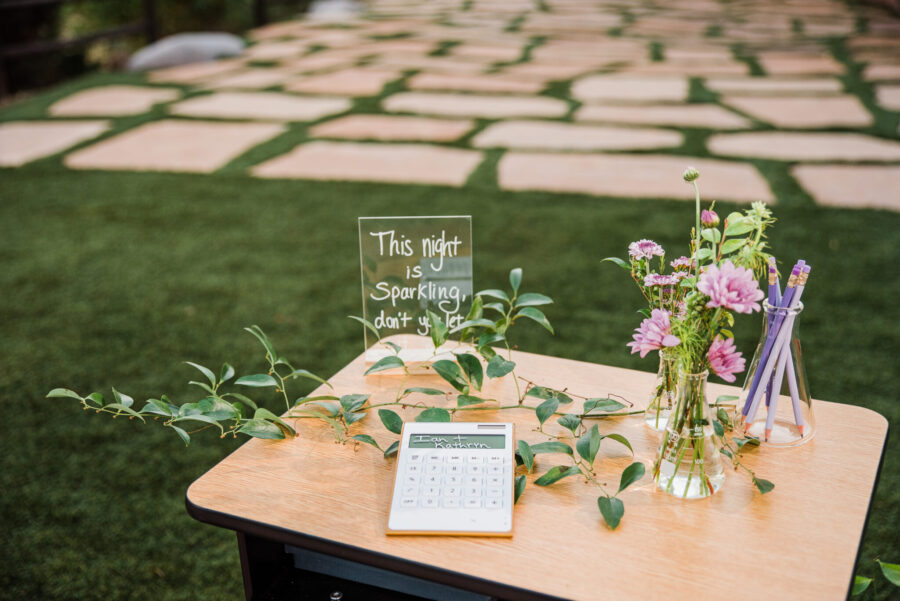 "This night is sparkling. Don't you let it go." These Enchanted lyrics by Taylor Swift greeted the two resting on a tradition metal school desk. Lying next to the acrylic sign was a gold and white calculator holding their names "Ian & Kathryn," chemistry flasks, pencils, and florals all in Kathryn's favorite colors.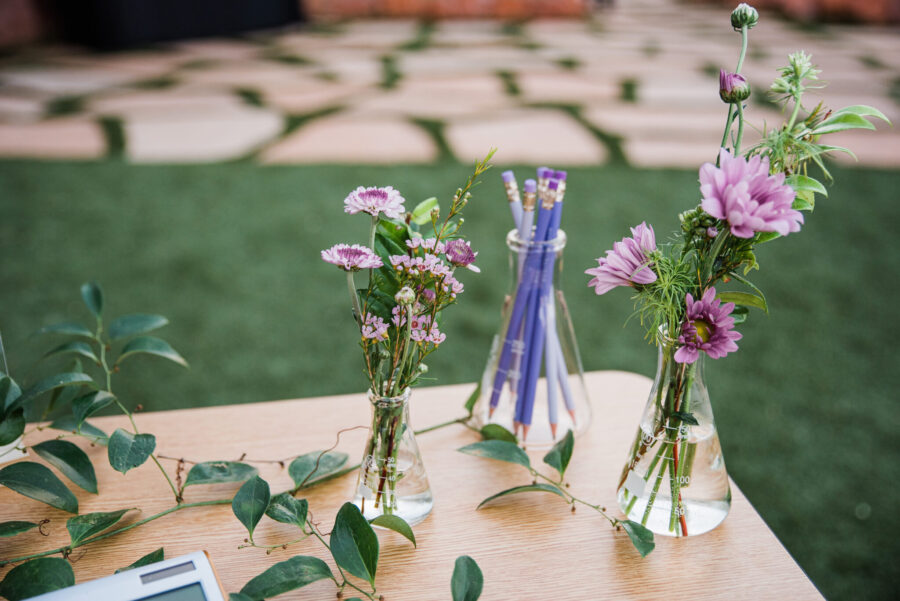 This welcome scene is an ode to their meet cute in High School Chemistry class which started it all.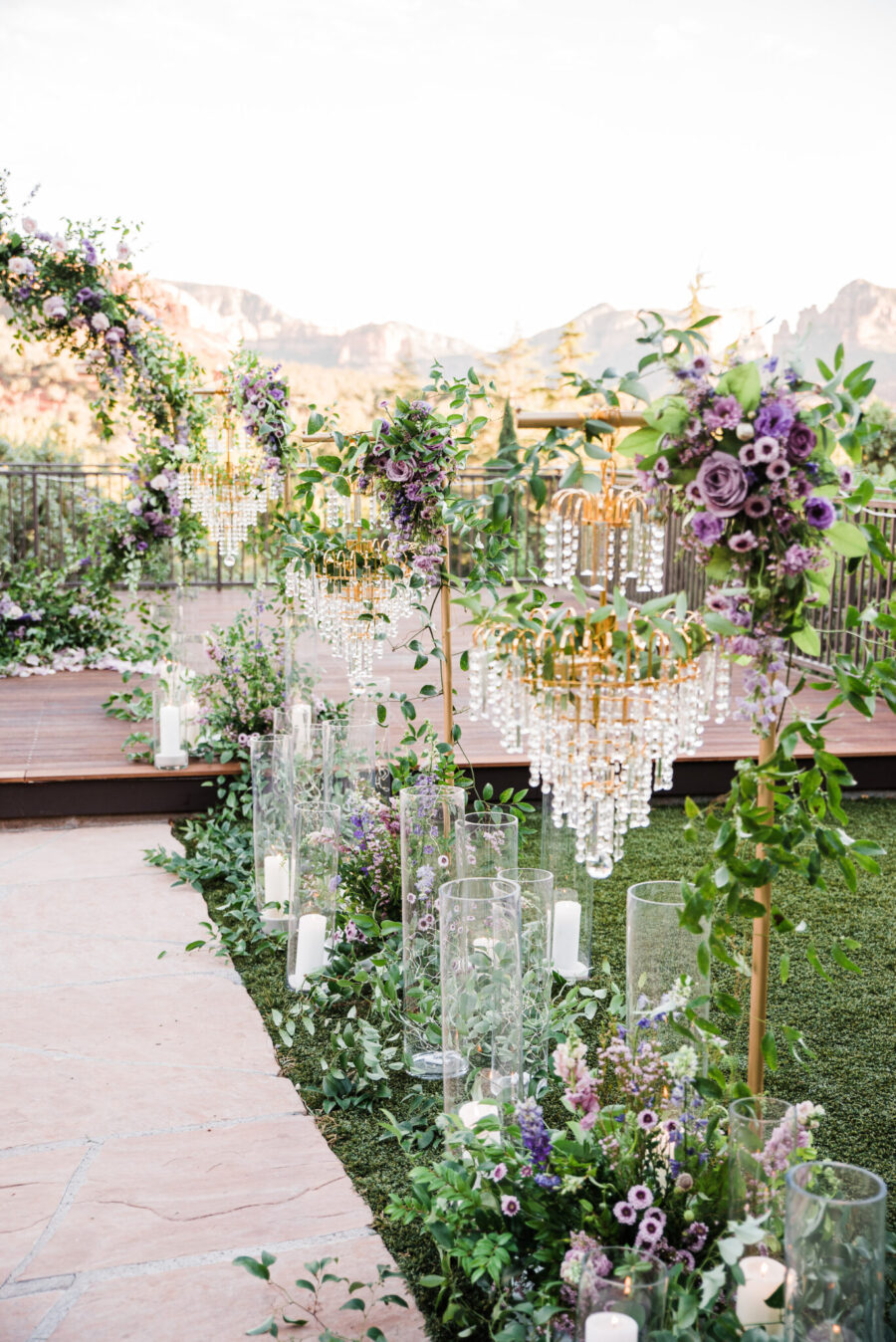 An aisle way of romantic and sparkling light was created by crystal chandeliers and tall glass cylinders with white candle light.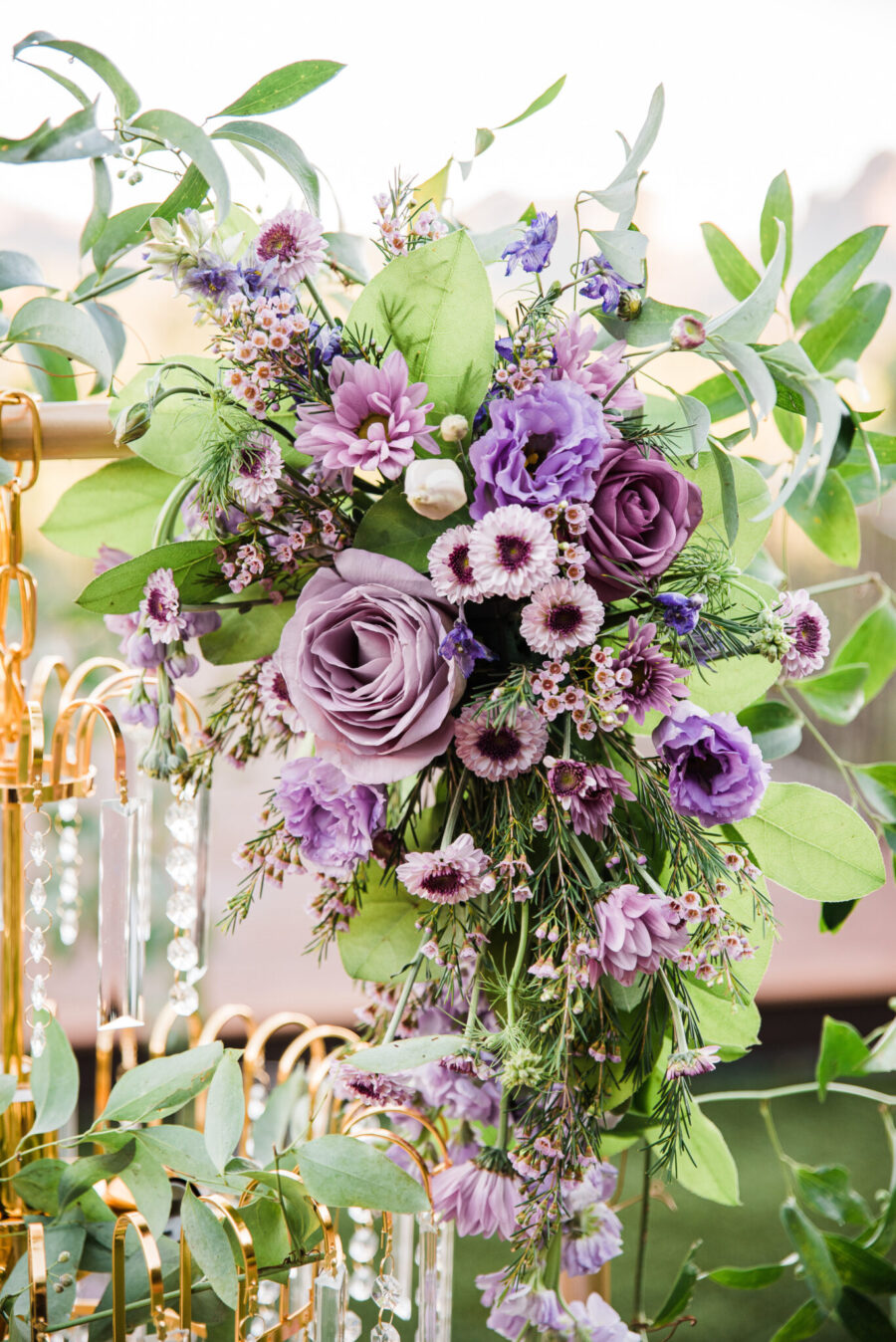 Blooms in shades of purple adorned each chandelier stand and naturally covered the ground around them.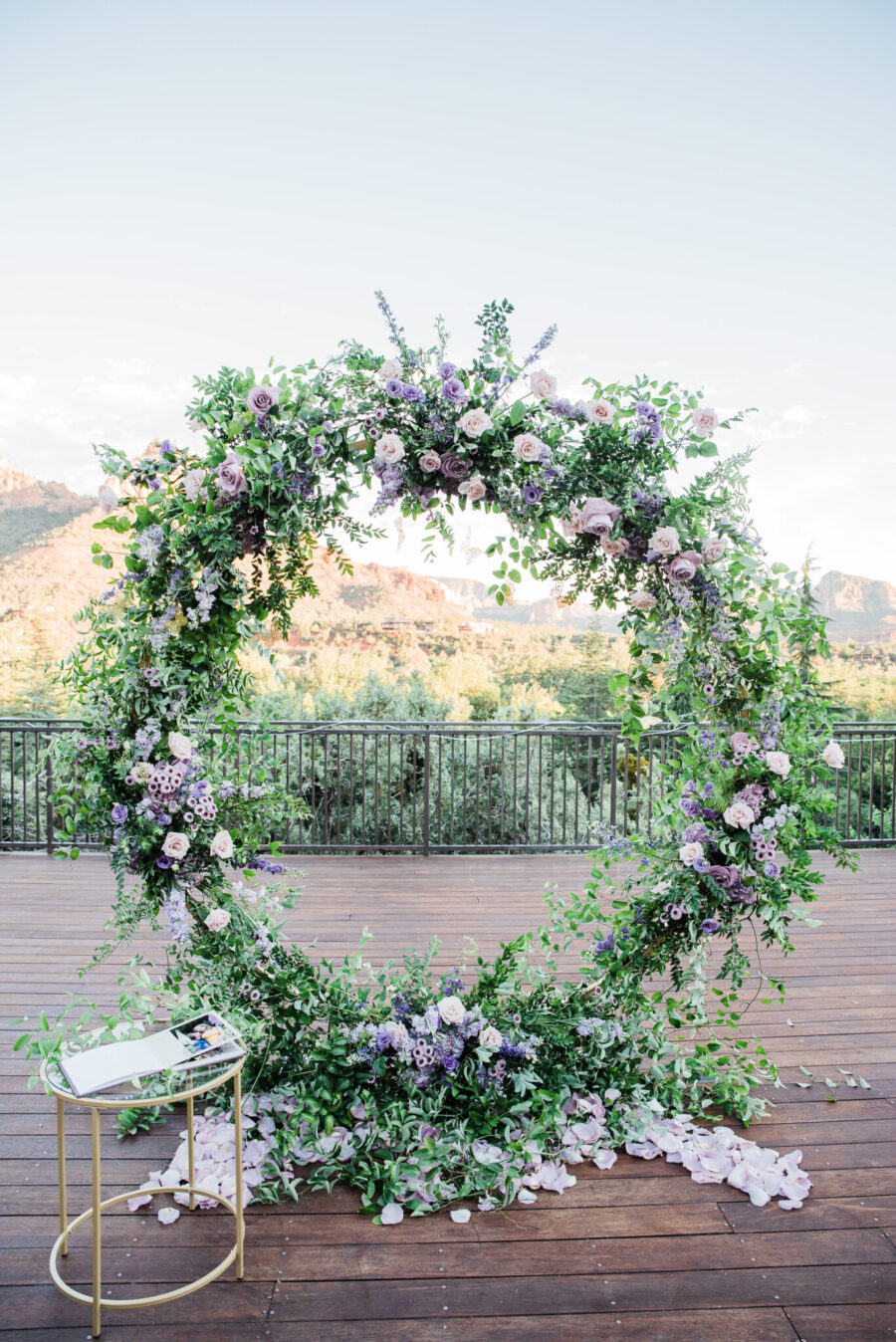 Waiting at the end of the aisle was a stunning, lush floral arch in shades of purple; The perfect frame for their magical moment.
Next to the arch was a low gold and glass table holding a special proposal keepsake. Inside of this lilac leather bound photo book is memories, photos, and quotes of the couples many years together. The final page from the book includes another Enchanted lyric, "All I can say is, I was enchanted to meet you."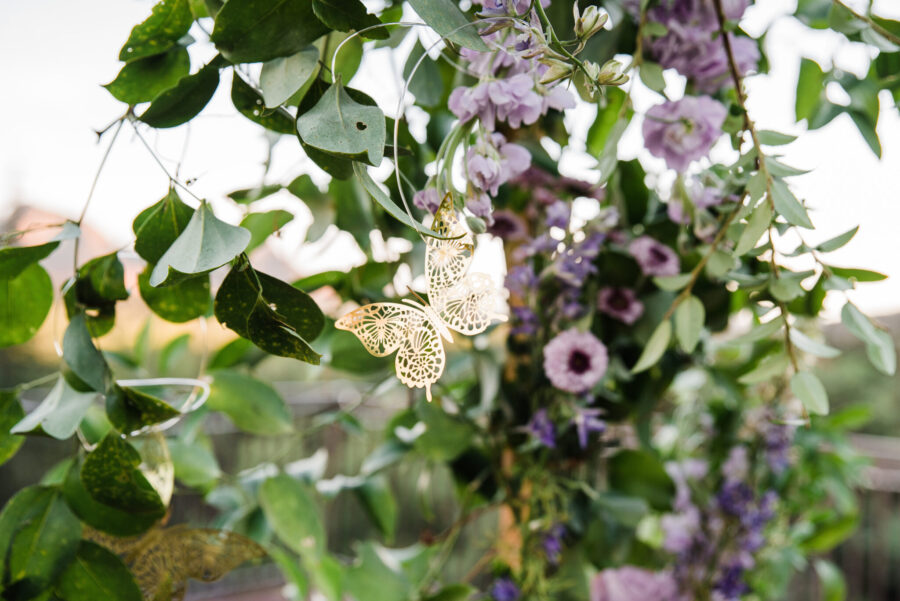 Delicately hanging from the floral arch were gold butterflies. These were the perfect enchanting touch for this Taylor Swift inspired proposal.
The Proposal
Ian surprised Kathryn with a luxe weekend at a Sedona, AZ resort. What she didn't know was it would be ending in the proposal of her dreams. A private cart escorted the two to the private terrace where the magic moment took place.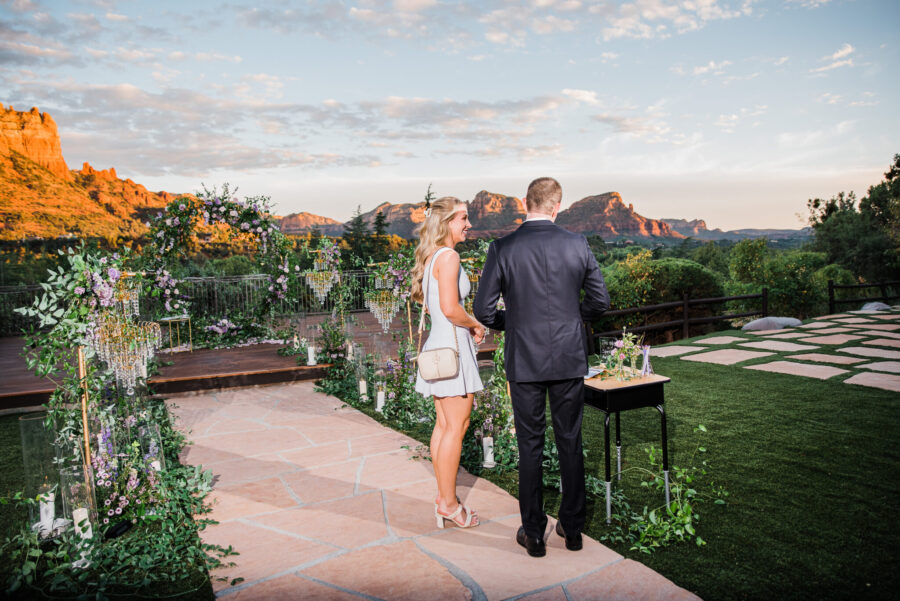 Hand-in-hand, Ian led Kathryn to the proposal starting point, the traditional high school desk.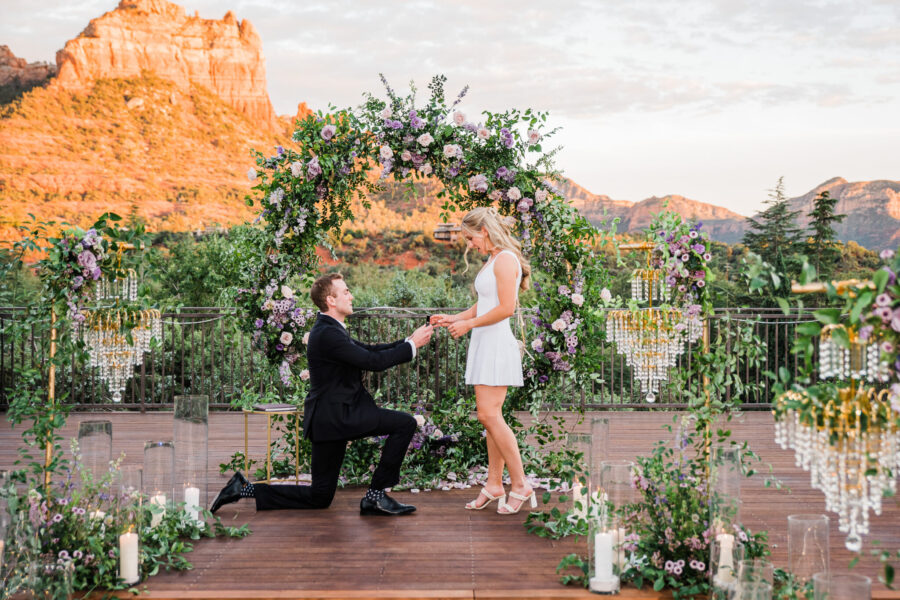 Walking down the softly lit aisle way and surrounded by Taylor Swift's greatest love songs, they ended their walk at the beautiful floral arch. The two flipped through their custom keepsake book ending in "All I can say is, I was enchanted to meet you."
That was Ian's cue! He bent down on one knee and pulled the ring out of his Box Sock.  She said "Yes!"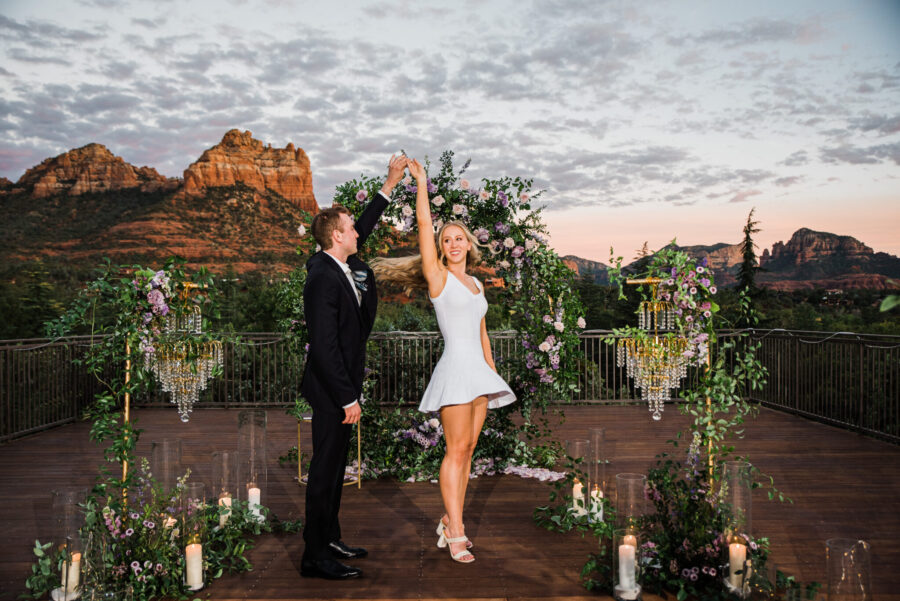 The two enjoyed a dance among their setting before heading to their celebratory dinner as fiances. We are so happy we got to be such a big part of this special day. Congratulations Ian and Kathryn!
Looking for a truly special proposal? Start here!
Vendor Love: Proposal Design and Planning: The Yes Girls | Photography: Michelle Hoffman Photography | Box Sock