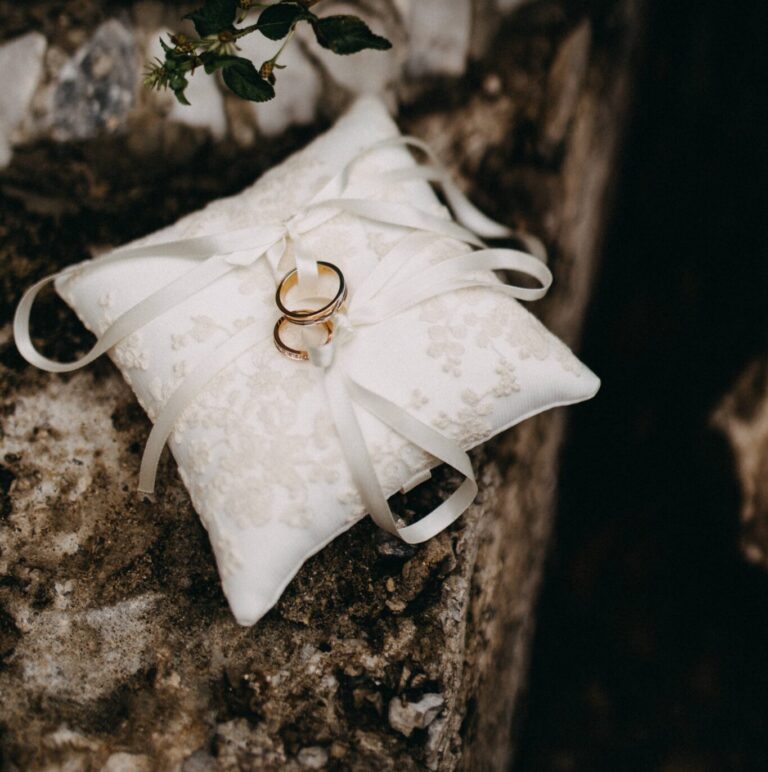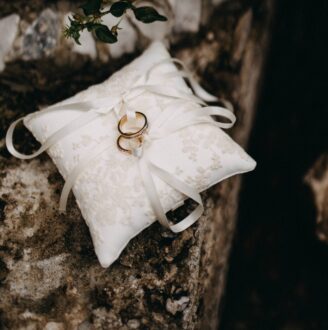 Planning a wedding on a budget doesn't mean sacrificing your dreams and aspirations for the perfect day. The price tags on wedding bands can often be daunting, leaving many couples wondering how to balance their dreams and financial realities. Ring financing offers a range of creative approaches to ensure that your desired wedding band is within reach, allowing you to embark on your journey of love without breaking the bank.
Setting a Realistic Budget
Before delving into the world of ring financing, an essential to planning a wedding on a budget is to establish a clear and realistic budget. This will be the foundation for all your financial decisions, including your ring purchase. Be sure to consider all aspects of your wedding expenses, from venue and catering to attire and decorations. Once you have a comprehensive budget, you can allocate a reasonable portion for your wedding bands. This strategic planning will help you avoid overspending and make informed choices when financing your dream rings.
Exploring Financing Options
●
Layaway Plans: Many jewelry stores offer layaway plans, allowing you to reserve your chosen wedding bands with a down payment and pay the balance in installments. This approach can be particularly advantageous for couples who prefer to avoid credit card debt while still securing the rings they desire.
●
Personal Loans: If you have a good credit history, consider applying for a personal loan to cover the cost of your wedding bands. Personal loans often come with lower interest rates than credit cards, providing a more manageable and affordable way to finance your rings.
●
Credit Card Rewards: If you already have a credit card with cashback rewards or a points system, this could be an opportune time to put those benefits to use. Depending on your accumulated rewards, you might be able to significantly offset the cost of your wedding bands.
Creating a Ring Fund
●
Automated Savings: Open a separate savings account dedicated to your wedding bands. Set up an automatic monthly transfer from your main account to this ring fund. Over time, this fund will grow, allowing you to purchase the ring without compromising your budget.
●
Side Hustles: Consider taking on a part-time job or freelancing opportunities to generate extra income. The funds earned from these endeavors can be channeled directly into your ring fund, ensuring your wedding band aspirations remain firmly within reach.
●
Crowdfunding: Embrace the power of your social circle by setting up a crowdfunding campaign for your wedding bands. Friends and family eager to contribute to your special day can do so, making it a collective effort to bring your dream rings to fruition.
Affordable Alternatives
●
Vintage and Estate Rings: Exploring vintage and estate jewelry stores can lead to discovering unique, high-quality rings at a fraction of the cost of brand-new pieces. These rings have a rich history and character that can add sentimental value to your wedding bands.
●
Lab-Grown Diamonds: Lab-grown diamonds are chemically identical to natural diamonds but have a smaller price tag. Opting for these ethically produced gems allows you to get a larger, more impressive stone for your budget.
●
Alternative Metals and Materials: Traditional gold and platinum bands can be pricey, but alternative metals like titanium, tungsten, and stainless steel offer durability and style at a lower cost. Don't hesitate to explore unconventional materials to achieve a unique look.
Bottom line
Finding the perfect wedding band doesn't have to be a financial strain when you are planning a wedding on a budget. Remember that your wedding day is about celebrating love and commitment; the rings you exchange are symbols of that devotion. With careful planning and innovative strategies, you can easily purchase your rings.
Written by: Carolina D'Arbelles