We had so much fun planning the sweetest tropical picnic proposal in San Diego! Manny came to us wanting to propose to his girlfriend, Jaskirath in a special way that was meaningful to her. Jaskirath has always wanted to travel to a tropical location with Manny so we could not pass up the opportunity to bring that tropical vibe to sunny southern California!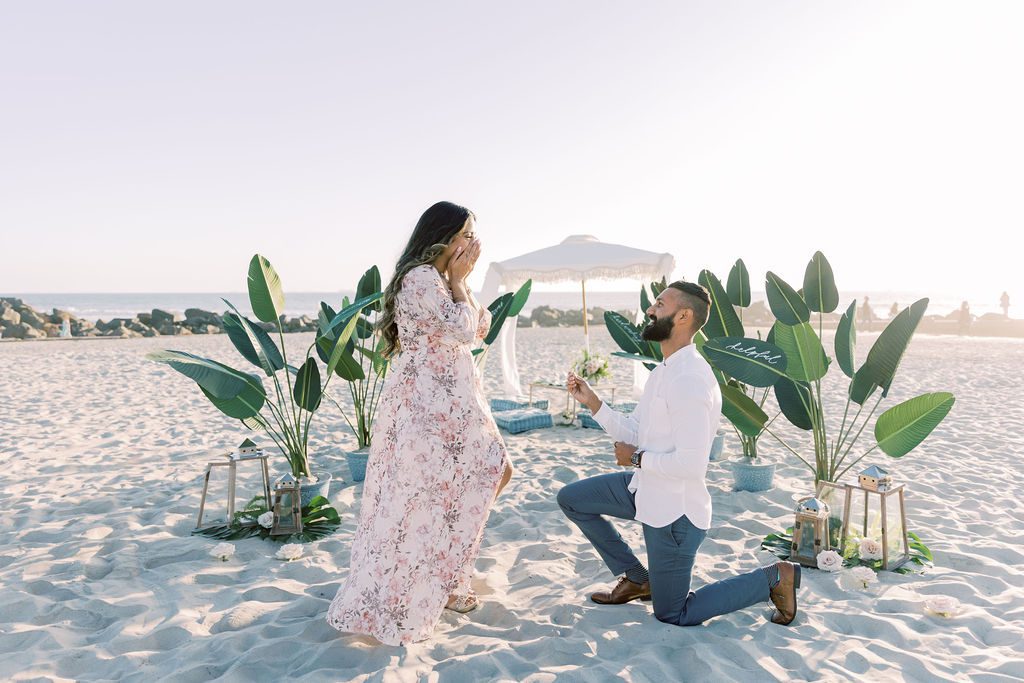 The Proposal Details: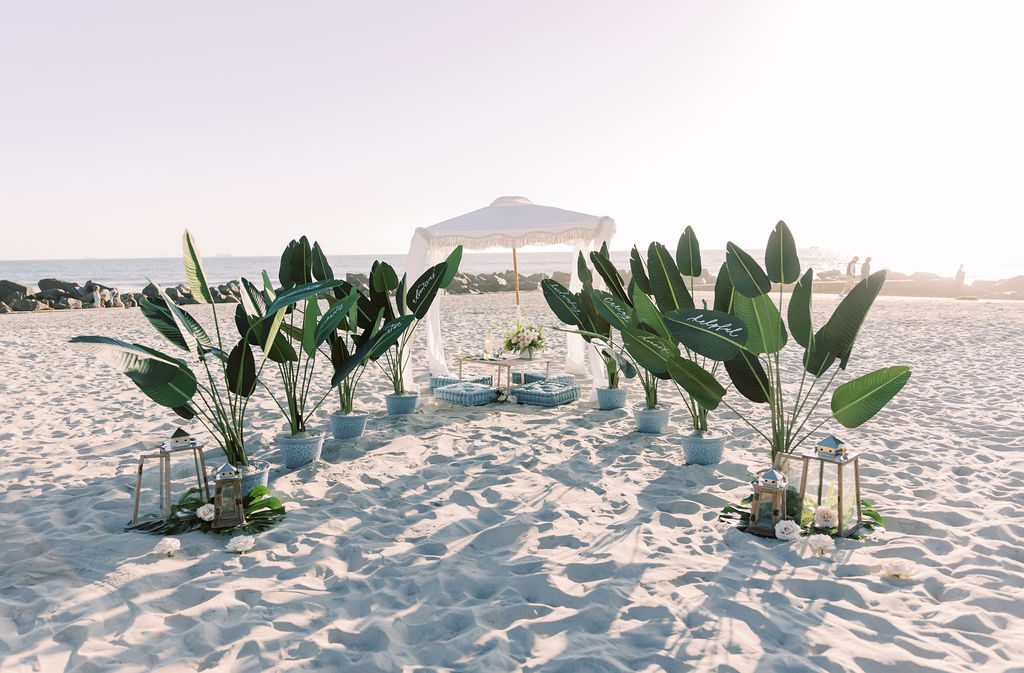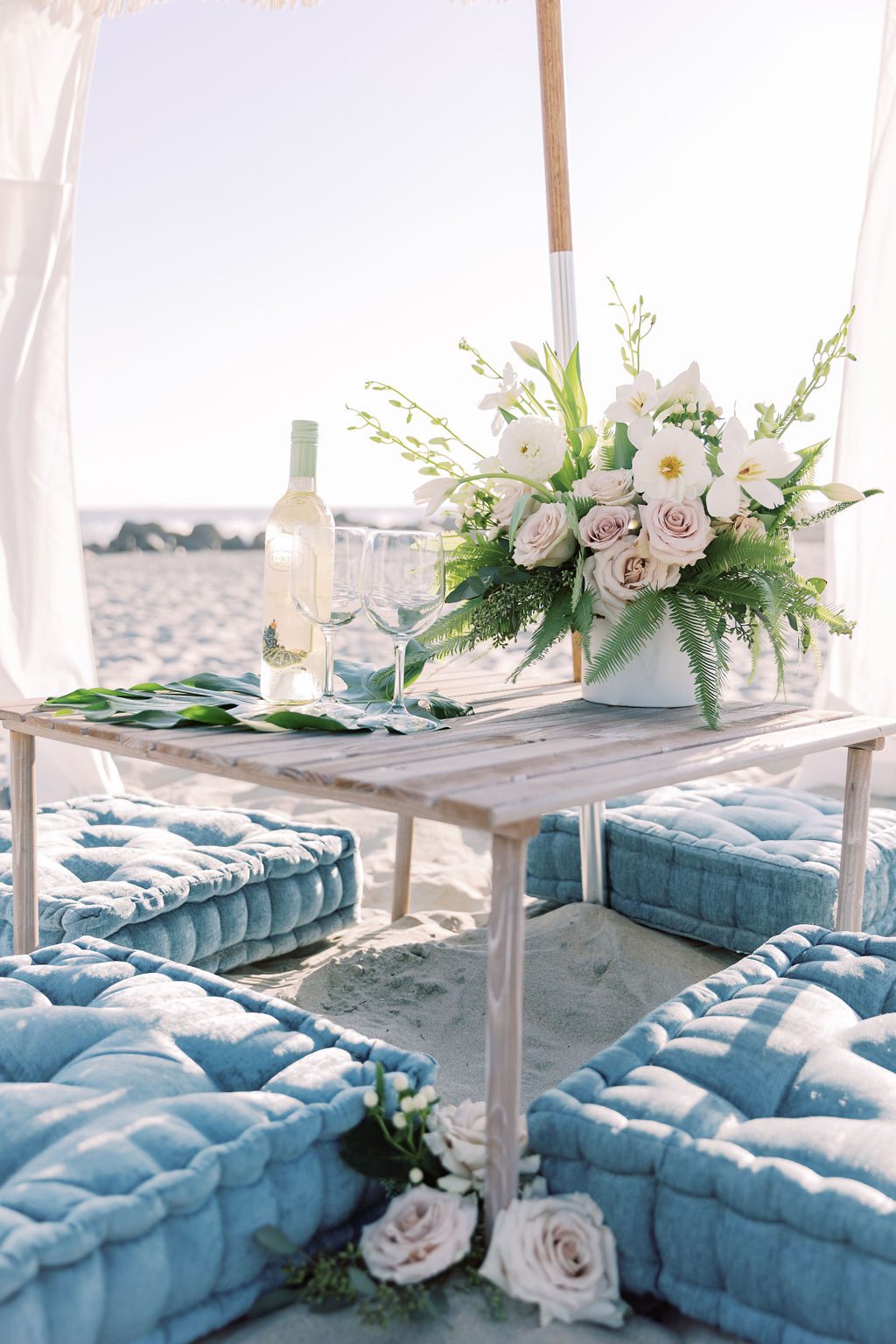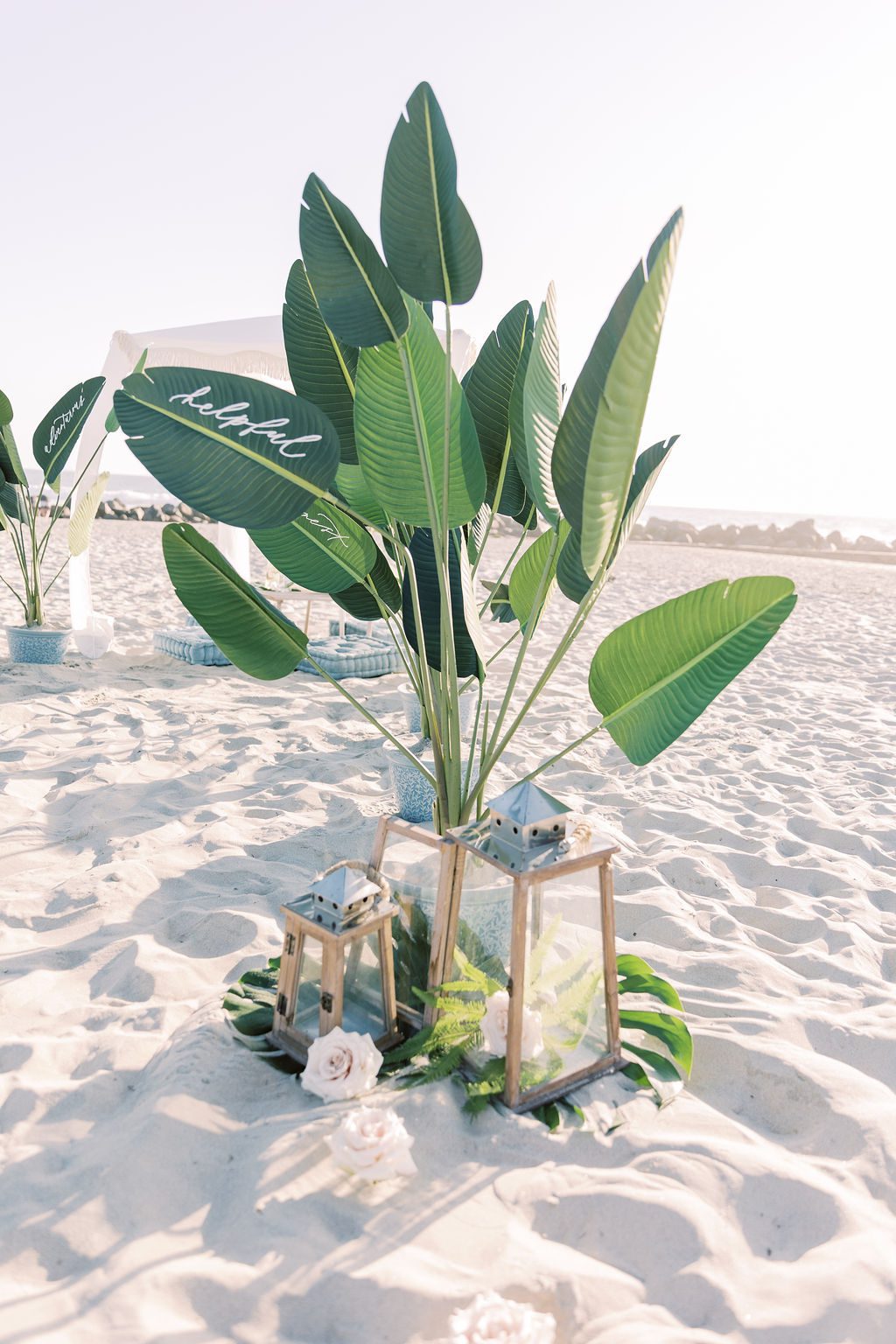 Every detail of this sweet proposal was thought out! Blue is Jaskirath's favorite color so we knew we had to create a beautiful picnic with blue as the main color. In order to make this beach feel as though the two of them were in Jamaica, we brought in potted birds of paradise to capture that vision. Complete with lanterns and tropical arrangments, this proposal is the tropical get-away we are all wishing for! There was no short of thoughtful details embezzled into this beautiful proposal – written on a palm leaf on each of the Birds of Paradise plants, was a word that described Jaskirath in Manny's eyes! A stunning setup and words of affirmation, what more could a girl want? The dreamy table arrangement that Manny and Jaskirath got to admire while drinking a celebratory glass of wine brought the entire proposal together!
The Proposal: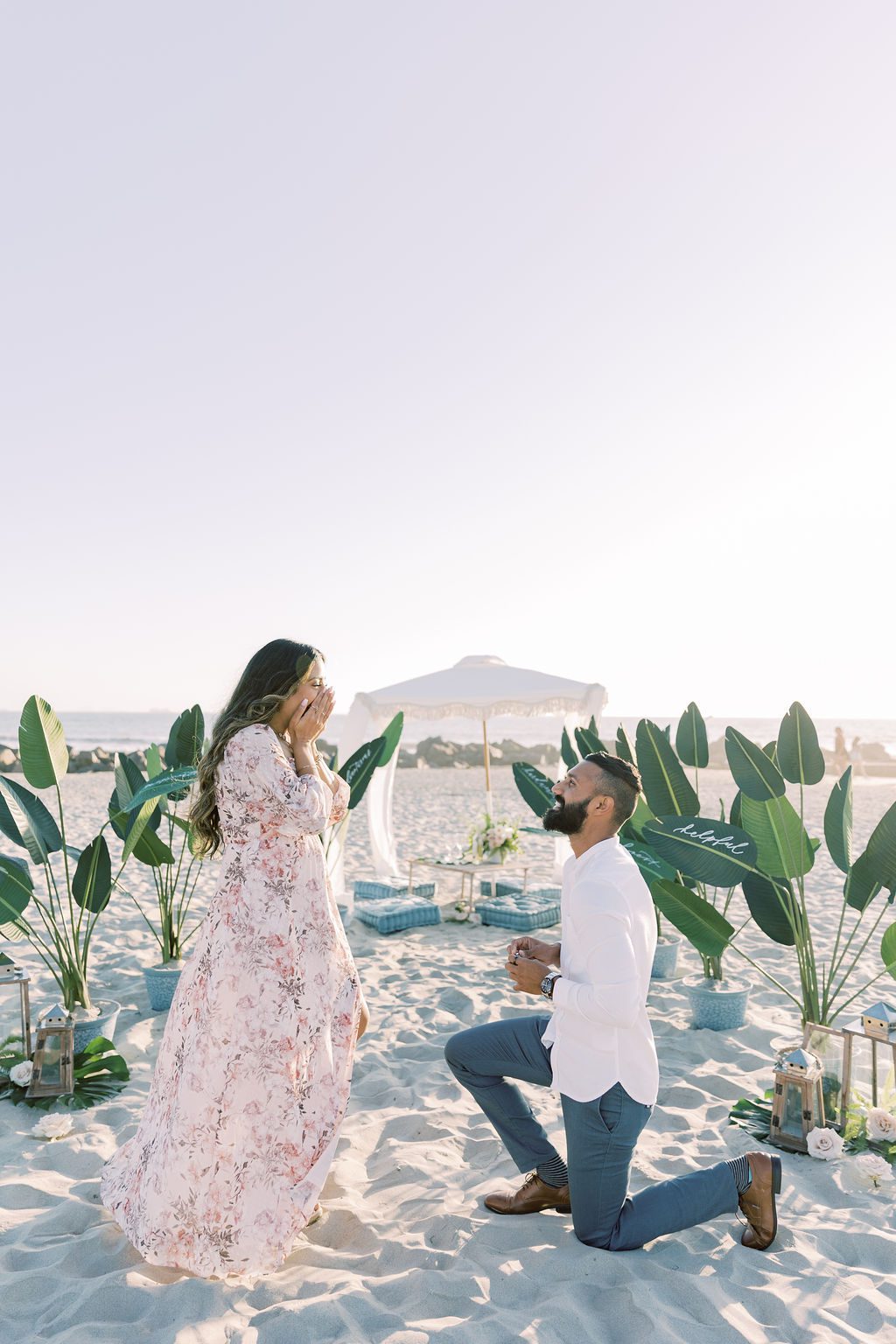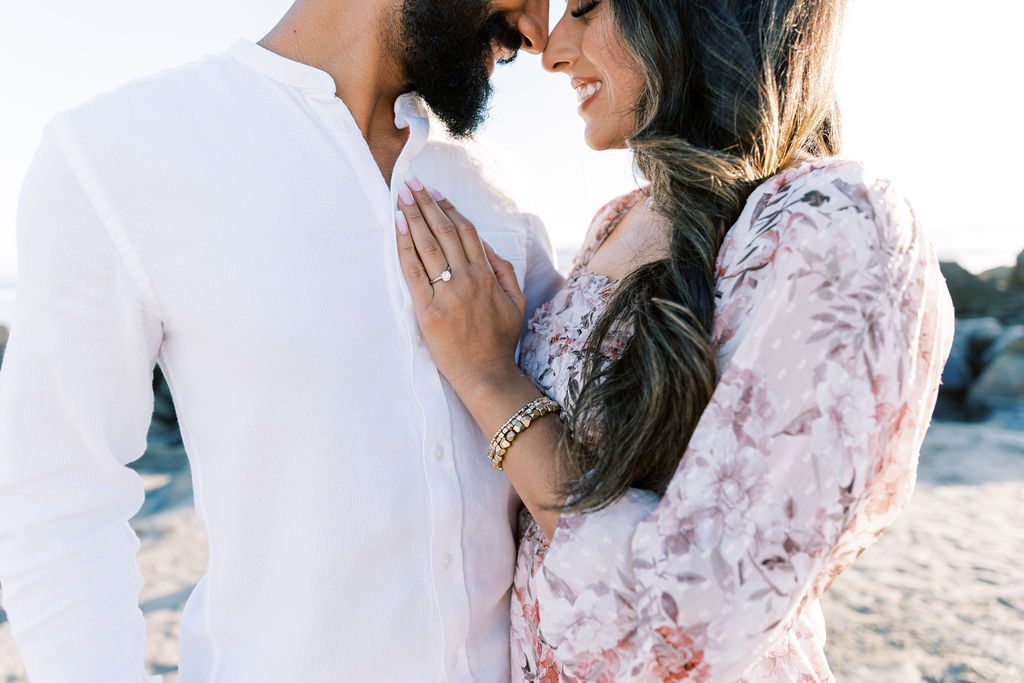 The proposal itself was so incredibly beautiful, Manny and Jaskirath celebrated by enjoying their picnic on the beach and then had dinner with family and friends immediately to follow! We are so thankful that we had the opportunity to be a part of this sweet couple's proposal, what a beautiful way to honor the love story that Jaskirath and Manny have created! Congratulations you two!
WANT A LUXURY BEACH PROPOSAL OF YOUR VERY OWN?
GET STARTED CUSTOMIZING YOUR PROPOSAL TODAY!
Vendor Love:
Proposal Ideas and Planning: The Yes Girls | Photography: Jessica Rice Photography | Proposal Socks and Thin Ring Box: The Box Sock