Are you planning on proposing to your significant other this holiday season? Now that it is November, the holidays are just around the corner (how crazy is that!?). We are rounding up our top 5-holiday proposal ideas to help those of you planning to propose before the years' end, do so thoughtfully.
1. Advent Calendar Proposal
This proposal is one of my favorites to date! In each of the boxes, Andy picked out an ornament that symbolized a significant piece of his relationship with Linh. While Linh was opening each box of the advent calendar, Andy was serenading her with a song that he wrote for her! In the last box, there was an engagement ring ornament that signified what was about to happen. Not only did Linh receive a stunning ring on that day, but she also received 25 ornaments that will allow her to reminisce on the day every year as she decorates their Christmas tree. It just does not get sweeter than that!
2. Wreath and Stocking Proposal
This stunning proposal was the perfect mix of all the things that make you think of the holiday season and personalized elements that represented this couple's beautiful love story! Surrounded by stunning wreaths and hanging stockings, each one of the clocks was set to a significant time in Narayan & Jessica's relationship.
3. Future Plans Proposal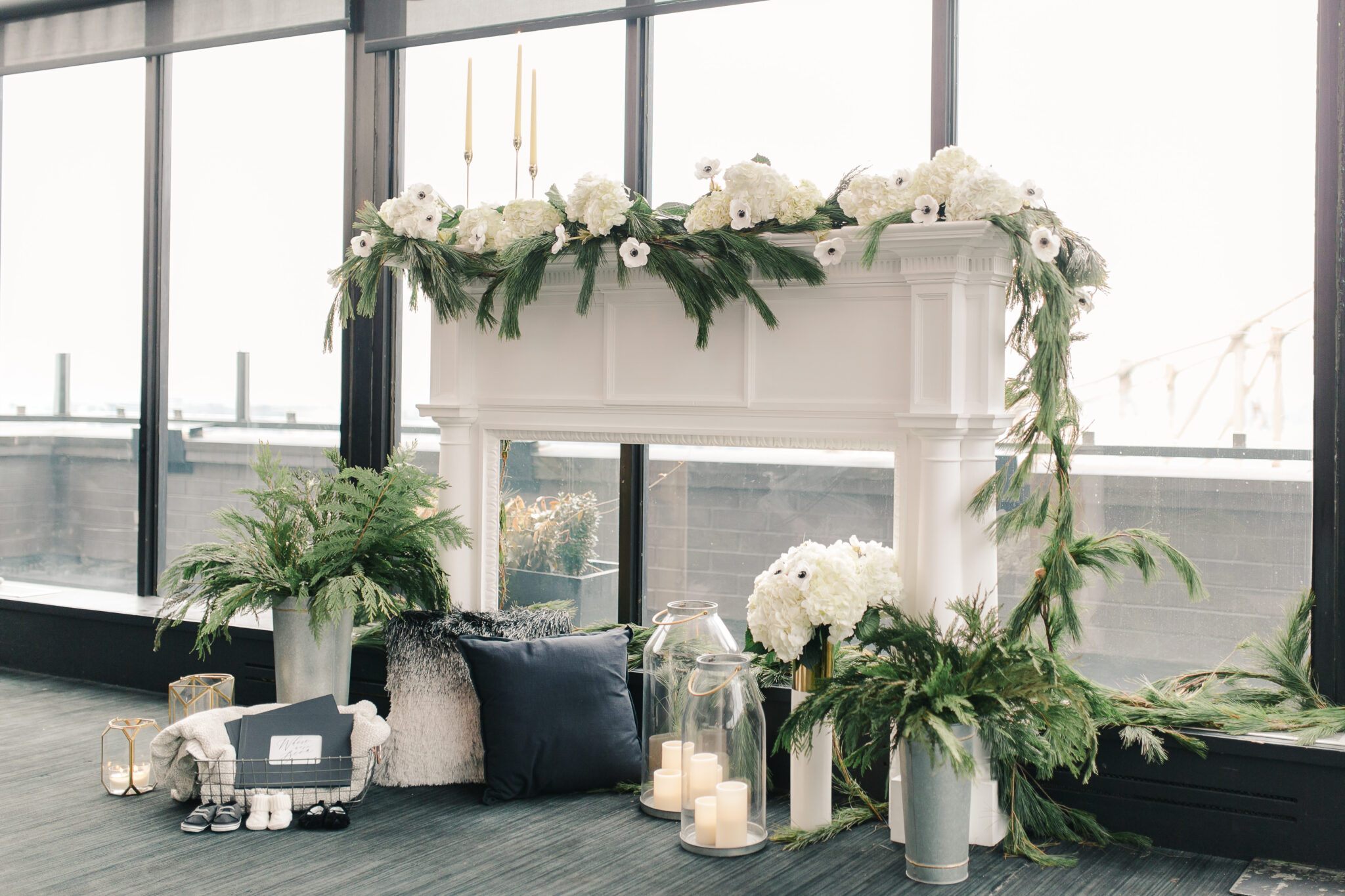 This sweet proposal was so heartfelt! Marc & Jessica often talked about their plans for the future and the life they will build together – a happy marriage, a home, and three children were all items on their dream list. Marc proposed to Hannah in a beautiful way that signified all of those things; three pairs of baby shoes, a mantle to signify the home they will have together, and photo albums labeled "where we've been" and "where we are going" Marc captured it all.
4. Milestone Christmas Tree Proposal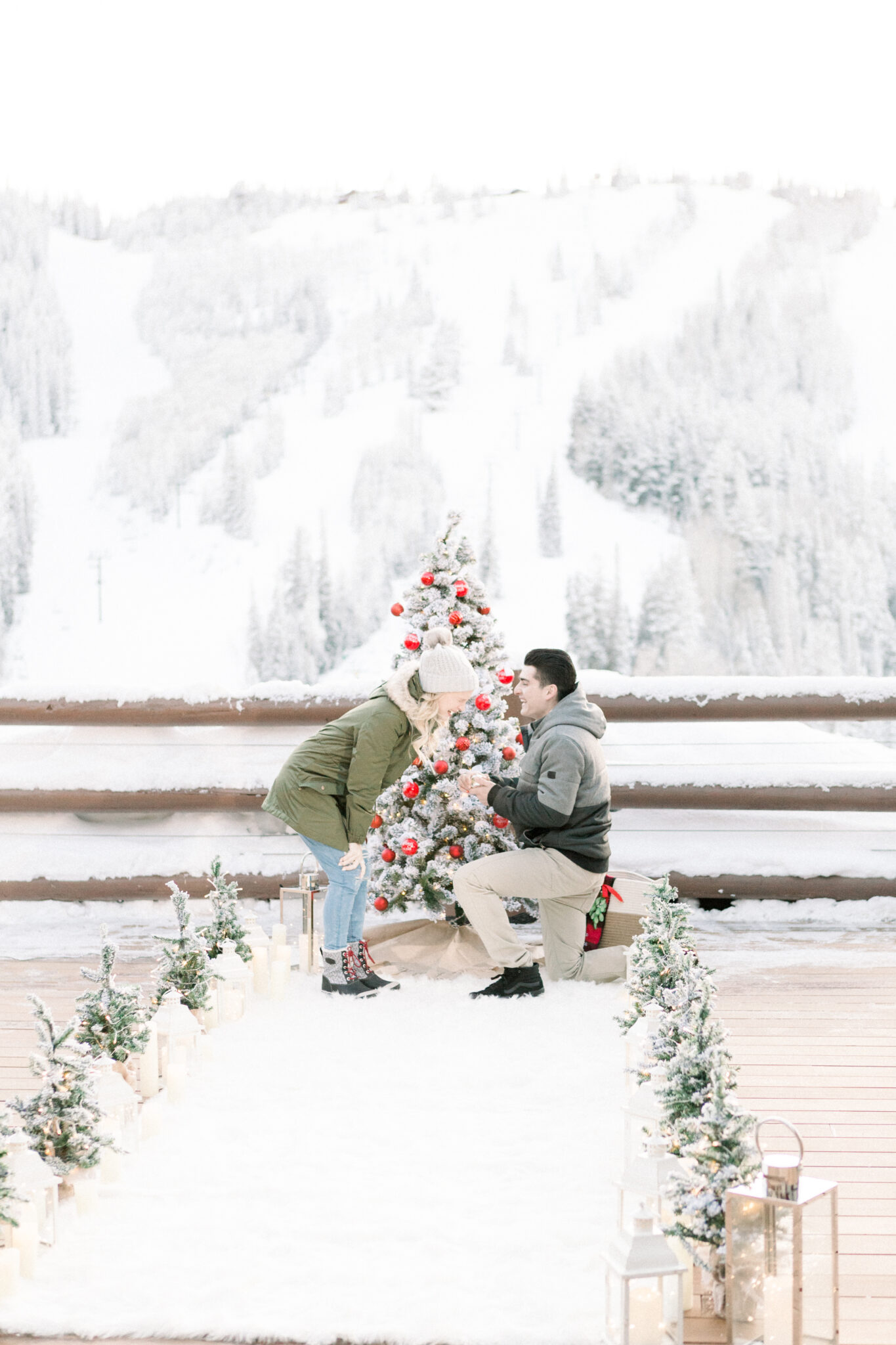 This proposal is another one of our favorites! Kyra has always wanted a Christmas proposal and every year around Christmas she would get anxious with anticipation. Oscar had a clever way of throwing Kyra off by proposing the day AFTER Christmas in Park City, Utah! The sweet set-up included a beautiful aisle with mini-lit Christmas trees and lanterns leading up to a large Christmas tree that held ornaments with significant dates in the couple's lives (i.e when they met, their first date, and when their kids were born). It is safe to say that Kyra was absolutely blown away by this stunning proposal!
5. Christmas Present Proposal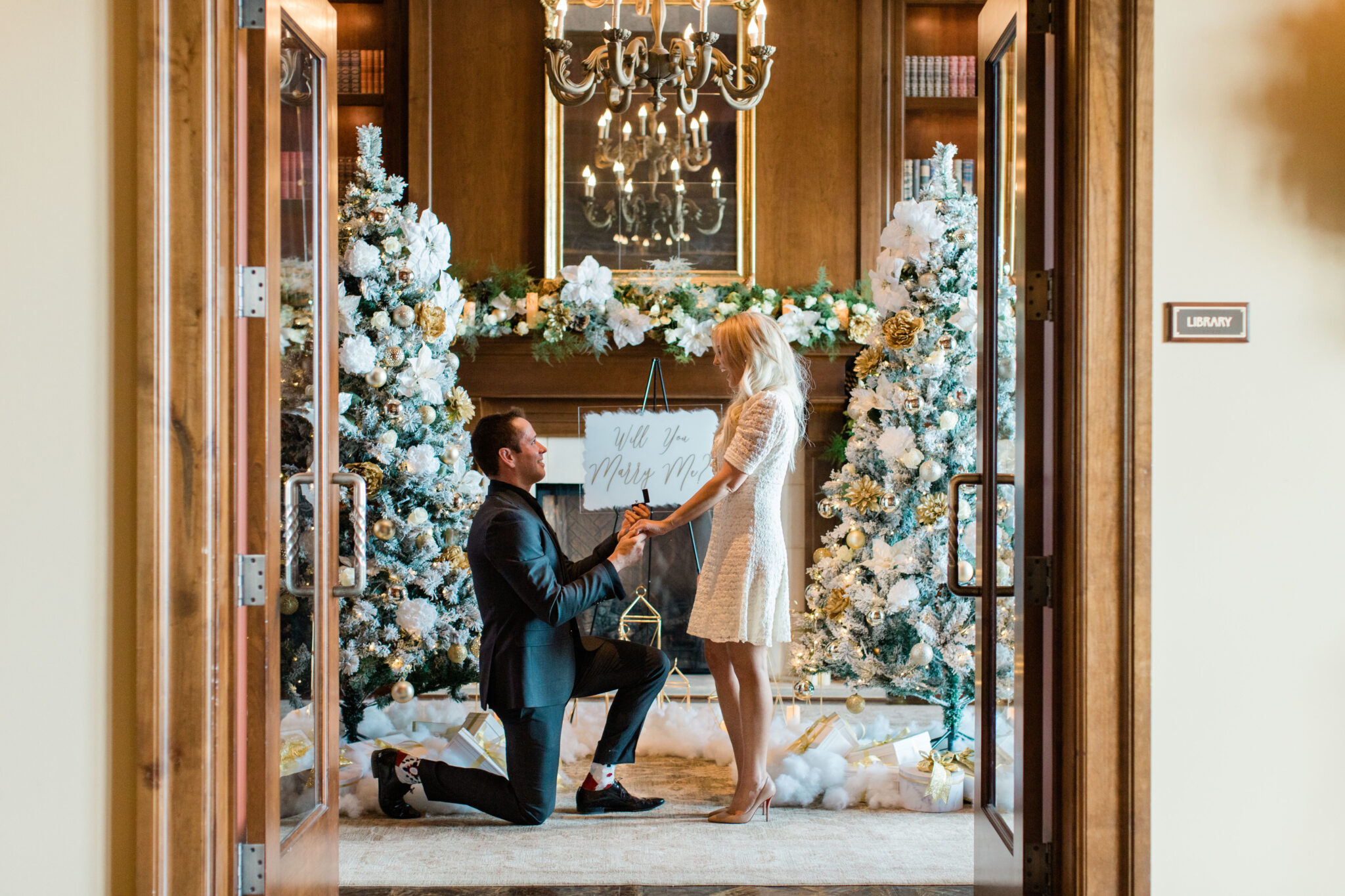 Last but not least, this stunning proposal! Jonathan wanted to propose to Whitney by having her unwrap a gift. Surrounded by Christmas trees and a stunning fireplace, this marry me sign was presented as a gift wrapped in beautiful gold and white paper. When Whitney opened up the present she was shocked to find that it was a gift asking her to spend her life with Jonathan!
No matter what your plans are for proposing this holiday season, try not to skip out on the small details that make your proposal so thoughtful! The holiday proposals above feature some of our favorites from Park City, New York City, San Francisco to Orange County. You can get started with a completely customized Christmas proposal of your own here.
Vendor Love:
Proposal Ideas and Planning: The Yes Girls | Photographers: Malae Talley, Susan Shek, Danielle Elizabeth, Missy and Eric Photography, Whitney Hunt | Proposal Socks and Slim Ring Box: The Box Sock