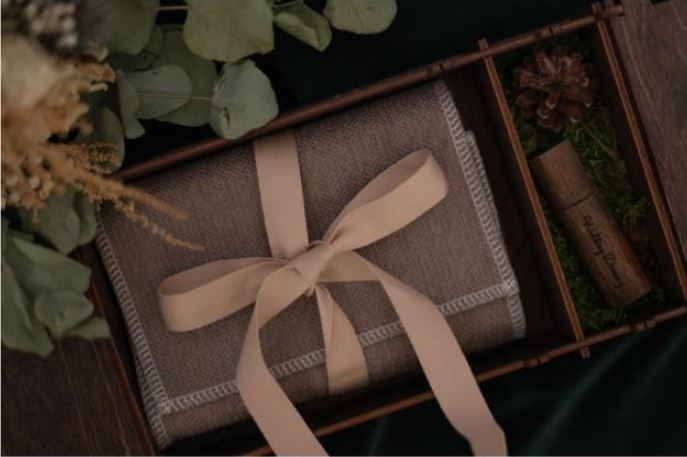 Your friends are getting married, and of course, you want to get them the perfect wedding present. You can always get them money or a trinket that they have registered for, or you can get something unique. There are a few things you can gift the newlyweds that will brighten their wedding day and make them remember you forever.
Pay for Part of the Wedding Expense
The average wedding in the United States costs $19,000, which is just a little less than getting a degree from a four-year state university. Many couples ask for money in lieu of gifts to help with the cost of the wedding. If that sounds a bit impersonal, you can help out by paying for one element of the wedding costs.
If you have some dough, you can pay for the catering or the bar. You could always offer to pay for the dress of a struggling bridesmaid.
Nowadays, people will often give out souvenirs to their engagement party. You can pay for those souvenirs. There are companies online that will let you create your own casual clothes and novelty items on an on-demand basis.
You can get official wedding shirts, mugs, or tote bags, or you can even make unique socks for gifts for everyone at the wedding party. People will be able to enjoy the souvenir you provide long after the wedding is over.
Jewelry for the Bride
The bride has her engagement ring and will soon receive a wedding ring, so she is going to need a bracelet and a necklace to go with her new adornments. Take a good look at your friend's wedding ring and pick out a piece or two that would complement it perfectly.
You can also get all the ladies in the wedding party matching bracelets. Jewelry doesn't have to be limited to just the ladies. You can get cufflinks with the bride and groom's initials or get them both a wristwatch with an inscription.
Monthly Food and Drink Clubs
Membership in a monthly food or drink club makes an excellent wedding present for newlyweds. You can get them anything from coffee or wine to fruit, candy, or nuts. It is always fun to have exotic food to try once a month, and it gives people something fun to serve their guests.
A wedding is hard to plan, and the bride and groom may want to relax for about a month or so afterward. You can always get them a gift certificate for a food delivery service or for grocery delivery.
There are some companies that will deliver all the measured ingredients you need to make a complete meal. They have options for every dietary preference that you can imagine.
If one or both of them likes to cook but hates to clean up, you can get them a month of cleaning services or buy them a fancy gadget for their kitchen. You can even provide them with all of the libations they will need for a fully stocked bar.
You know your friends well, and you are the best judge of what to get them to celebrate this happy occasion. Finding them something that is useful, fun, and unusual will add to their joy on their special day.