Excited for the holidays? We sure are! Here are a couple romantic ideas for you to spice it up during the holidays. Take a Christmas outing or tradition you already share together and simply add on a new personalized element!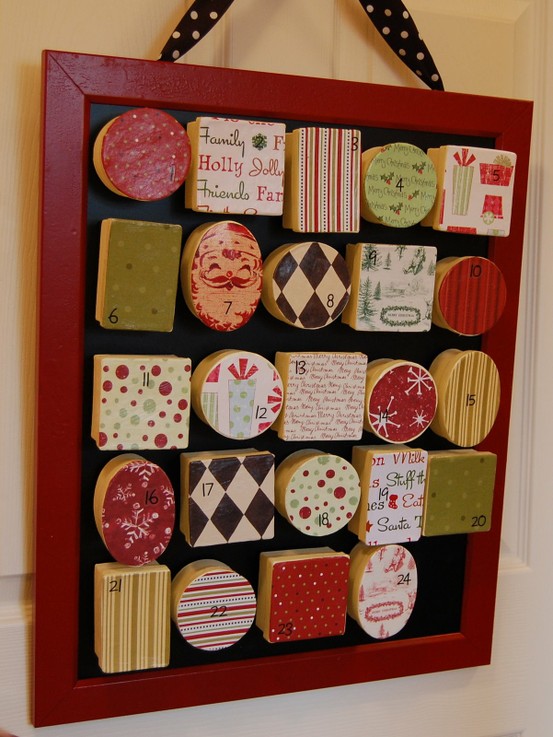 DIY advent calendar courtesy of Pinterest
Romantic Holiday Ideas
1) When you go out looking at Christmas lights this season bring along a mug of hot cocoa, but bring it in a personalized-photo-mug with favorite pics of you and your love! You can order online or pick one up at a local Starbucks.
2) Make a customized advent calendar and hang on the wall! How fun is it to open the calendar everyday and have a simple note, or a favorite flavor of gum… anything will create that thoughtful extra touch.
For more romantic ideas and upcoming Yes Girls news including discounts, events, and DIYS,
sign up for our newsletter
! Now raise your sparkling cider, hot coco, or irish coffee and cheers to more romance this holiday season!