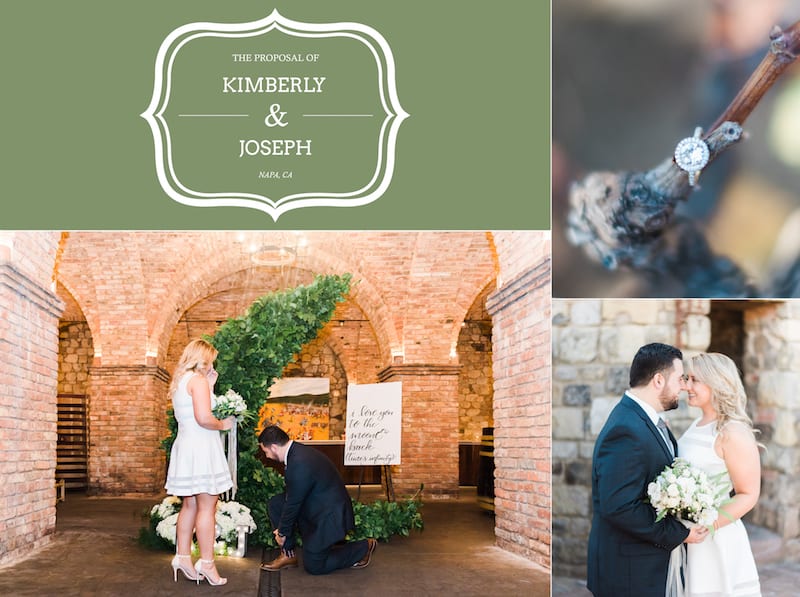 Joe and Kimberly are constantly telling each other that they love each other "to the moon and back"! Joe came to us and knew he wanted to take that saying to the next level. He knew he wanted to express to Kimberly that he would love her "to the moon and back times infinity"!! As they took their tour around Castello di Amorosa, Kimberley and Joe stopped to taste a new wine blend. At east stop there was a custom wine tag that expressed Joe's love for her as well as a small bouquet of white flowers. Then, at the last stop there was an eight foot tall crescent moon to act as Joe's backdrop for his declaration of love!
Photographer – Ditto Dianto Photography


Want to create her dream marriage proposal? We have the perfect way. Contact The Yes Girls to get started on your personalized marriage proposal, wedding plan, vow renewal, anniversary or date night today! We're so excited to work with you!