When you want to seal your relationship with your long-time partner, a lot of decisions will have to be made. This means you want to spend the rest of your life together; with that person you love. With that in mind, you think about getting married, but before the wedding is your engagement. Of course, you have to ask for their hand in marriage first. 
So, the preparation now comes for you to pop that question. Besides the setting and location of your proposal, there's one very small thing that's also the most important: the engagement ring. What better way to profess your love and intention to marry that person than by presenting to them a beautiful diamond ring. 
Here, you'll come across some of the best tips, straight from the experts at Ritani Diamonds, to make sure you get this monumental purchase done accurately.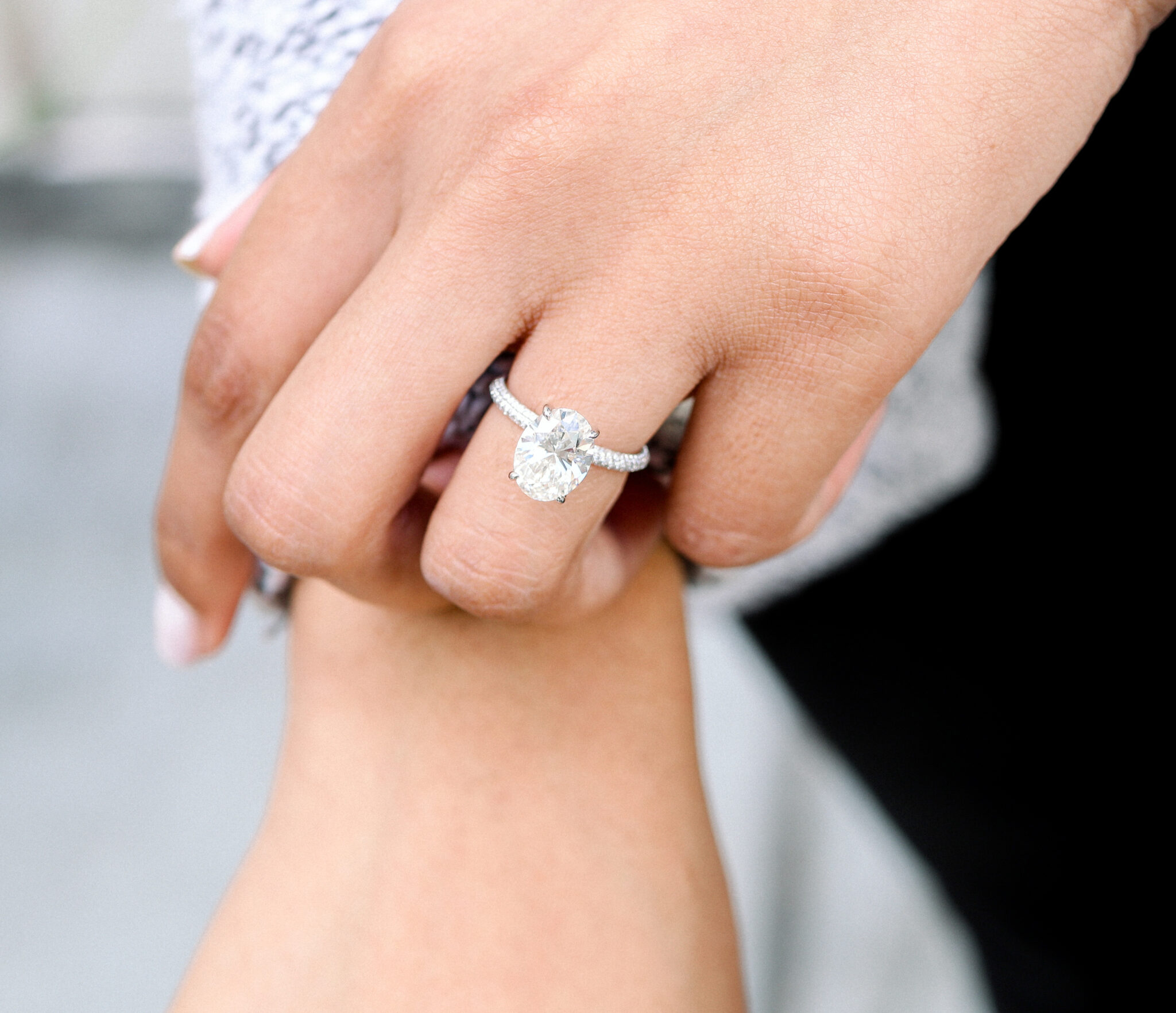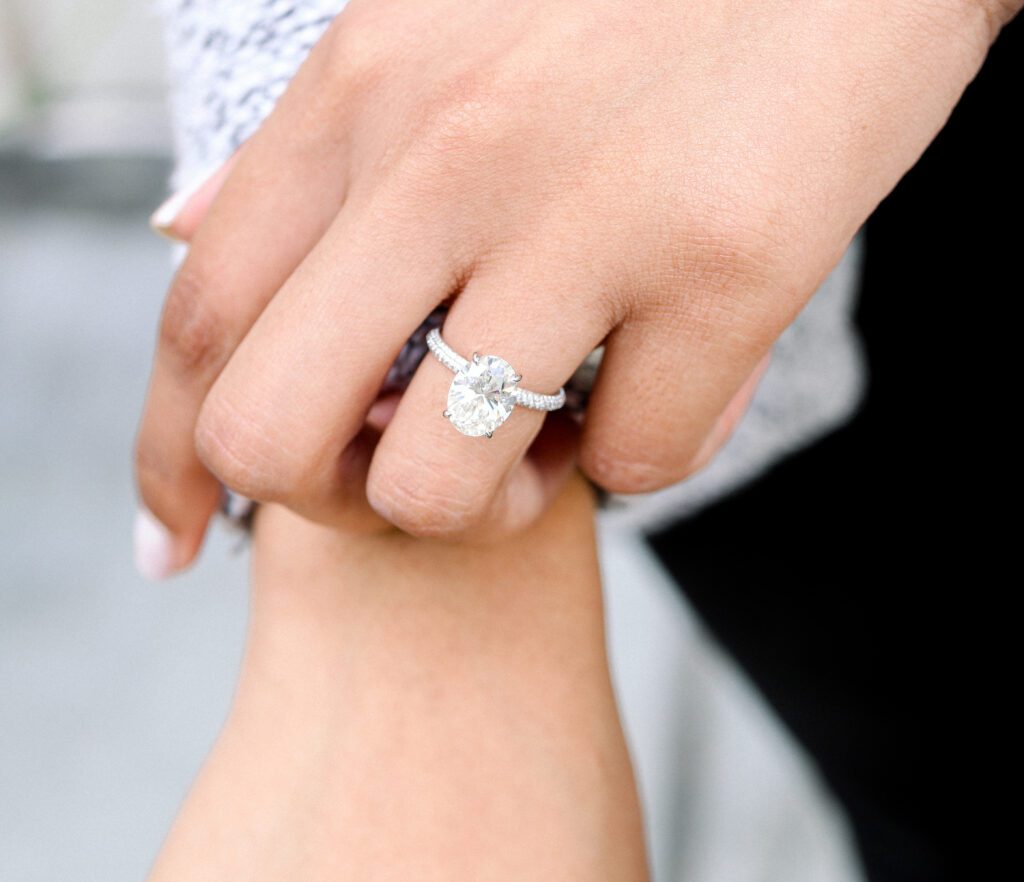 Set A Budget
There are rings for every budget. So, don't feel compelled to buy the most expensive ring out there, especially if it's way beyond what you can afford. Whatever amount you have saved up for the engagement ring, stick to that. In fact, that can help you narrow down your choices immediately.
Remember that the value of your engagement does not amount to how much you love your partner. It's up to you to allocate your budget with the style and the diamond type, to find the perfect meeting point.
For instance, if you can't afford lab grown diamonds, you can always opt for other substitutes like moissanite and other gemstones.
Pick A Metal For The Band
An engagement ring is generally made of two parts: the diamond and the band. With the latter, there are a lot of decisions to make too. Apart from the size, the color and material should also be considered.
While white gold or platinum is the most favored choice, there are lots of other metals you can pick from. Perhaps your significant other has dropped hints as to the color they prefer? Yellow gold? Rose gold? The choice depends on their preference. 
If you don't find a ring with both the diamond and the band you prefer, you can always opt to purchase loose diamonds. You can then bring those diamonds with you to where you like the band to be made. That way, you're giving yourself that added assurance that your chosen wedding ring is the one they'll absolutely love.
Know The 4C's
Putting aside all the other factors you need to consider when buying an engagement ring, the 4 C's is not to be ignored. The 4C's refer to the global standard for assessing the quality of the diamonds. So, knowing the 4C's can help you easily compare one diamond to another.
In summary, the 4C's are:
Carat weight –

this can also determine the diamond's size;

Color –

rated through the D-to-Z diamond grades, with less color being the rarer diamond;

Clarity –

which refers to the diamond's appearance of blemishes and inclusions;

Cut –

which determines how well the diamond reflects the light.
When you get to know the 4C's, you can also start to ask yourself which of those 4C's mean the most to you. The choice can help you narrow down the diamond options from your list, according to your preference.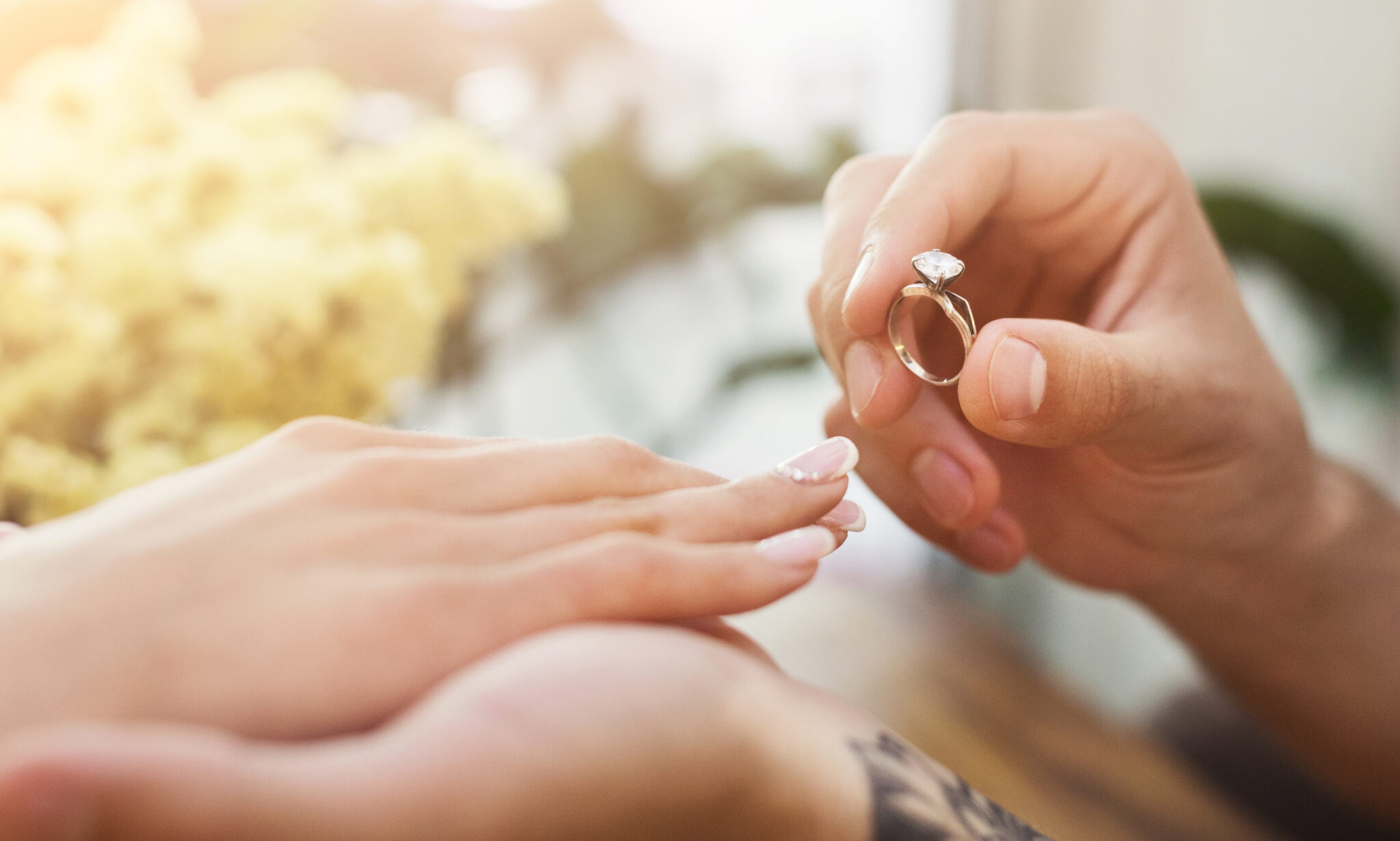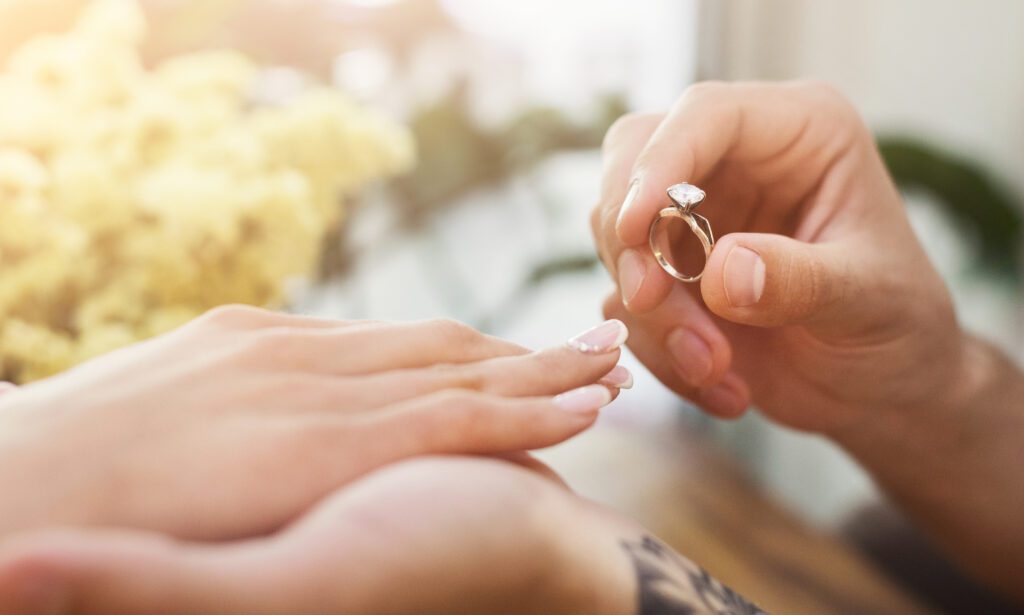 Determine The Ring Size
Here's something you absolutely have to get right: determine the ring size. There's no point in denying how important this is. Imagine the horror you'll experience when you find out during the proposal that the ring is too small or too big. If you're lucky, you may be able to ask for a replacement. But, if you had a custom ring made, then that option may not be easily available.
So, be sure to have the correct size. If you have access to your partner's jewelry box, bring their ring with you as you shop around. Or, you can also ask for their size from their family and friends.
Don't Just Go With Trends
An engagement ring is forever – just like how your love is. So, it's just fitting for you to choose a timeless piece. Don't limit yourself only to what's trendy. Otherwise, in a few years' time, the engagement ring style may be outdated. Your loved one will wear this ring every day for the rest of their life, together with your wedding ring. This is the reason why you have to choose one with a classic style.
Moreover, when you opt for classic styles, you're certain that the ring will match consistently, no matter the day, season, and occasion. Who knows, that engagement ring may even become an heirloom piece for your future children.
Conclusion
With the guide above, you can rest assured that you will be choosing the right (and the best) engagement ring. Given how this is the symbolization of your marriage, it's not a decision for you to rush. Go through as many options as you can. Consider the preferred style and size of your loved one. Stay within budget. Whatever ring you come up with, you can ensure that it's one that'll give you that big 'Yes!'.