Today we have a special guest post from the friendly bloggers at The Man Registry. For all you brides-to-be, these are some popular groom's gifts they recommend. What is the best groom's gift you've seen?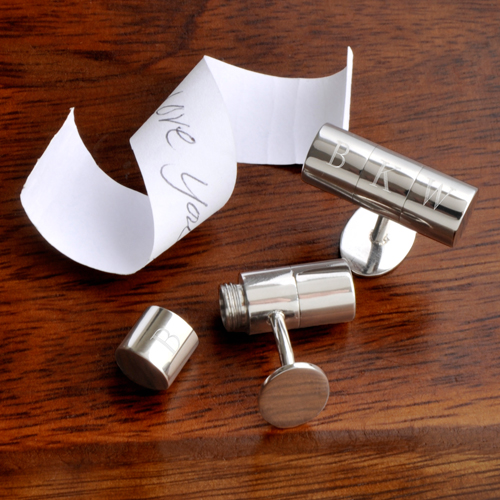 By this point in your frenzied wedding planning process, your wedding gift for your fiance may have (understandably) slipped to the bottom of your never-ending to do list. Don't stress! If you're looking for some great gifts ideas for your groom, we've got you covered.
Consider one of these unique options to fit your fiance's personality:
So when should you present him with this important gift? If you can't wait to give him your gift on the big day, consider presenting it to him the night before the wedding, perhaps after the rehearsal dinner to help jump-start the next-day's celebration and show him how much you appreciate him and can't wait to start your new life together.
If you won't see your groom until the afternoon or evening on the big day, consider enlisting a bridesmaid or family member to deliver the gift to him, so he can open it during the morning beforehand. If he's dealing with any last-minute stress or nerves, this can be a great way to let him know how much you love him and how excited you are to be officially married in a few short hours.
Prefer to wait until after the wedding? Consider presenting your gift while you're both relaxing on your honeymoon to make the day extra memorable.
Can't afford the gift you really want with all of the other wedding expenses? Save up and give him your dream gift on your first anniversary. Just because the wedding's over doesn't mean it won't be any less meaningful. Your thoughtful gift will help him relive the celebration all over again.
– By Kara Horner of TheManRegistry.com
Love,


Want to create her dream marriage proposal? We have the perfect way. Contact The Yes Girls to get started on your personalized marriage proposal, wedding plan, vow renewal, anniversary or date night today! We're so excited to work with you!