Eleven years of love, laughter, and shared memories is a milestone worth celebrating. On a radiant and sun-kissed day in Boston Harbor, Antonio had planned a special surprise for his beloved Radhika. Little did she know that their 11th-anniversary celebration on a luxurious yacht would be the backdrop for a heartwarming re-proposal. The scene was set with meticulous attention to detail, and as the yacht cruised through the sparkling waters, the couple embarked on a journey of nostalgia and romance. In this blog, we are going to go through all the gorgeous details of this magical re-proposal.
The Proposal Details
The details of this re-proposal are truly one of a kind. Antonio included a variety of custom-made items for his wife. The "date" idea itself was pure magic! Antonio planned to take Radhika out for their anniversary, but little did she know that they would be embarking on a gorgeous sail wine-tasting experience, turned re-proposal.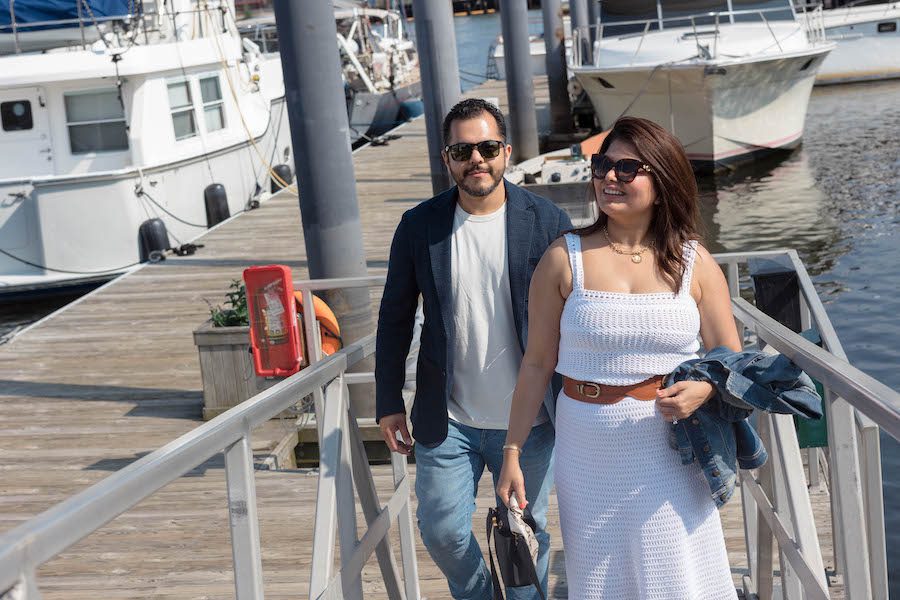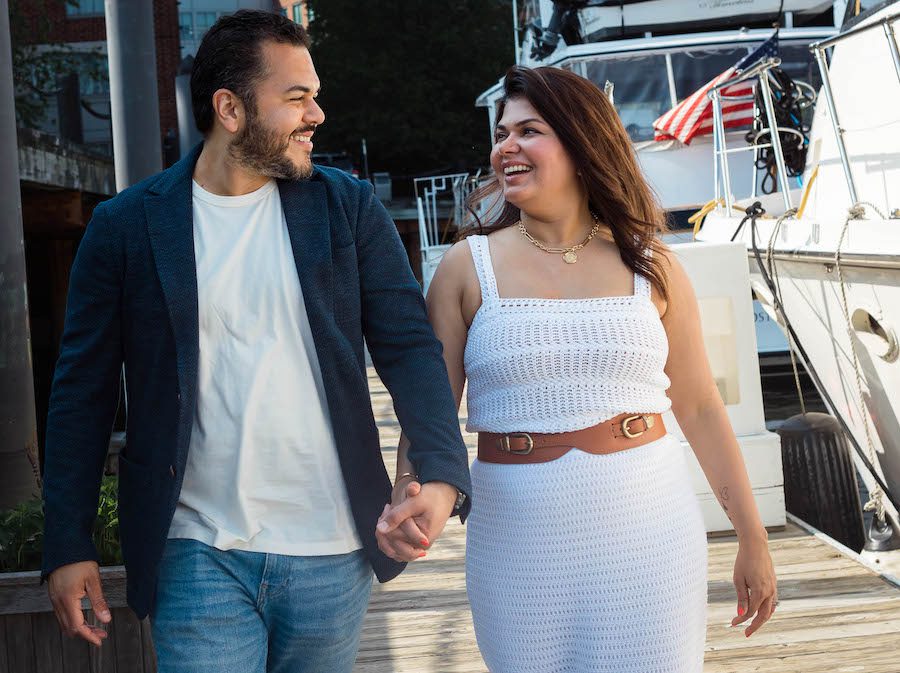 As the yacht sailed through the harbor, Antonio surprised Radhika with a unique tasting experience. The couple embarked on a journey through time, savoring wines carefully selected to represent each significant year of their relationship. Accompanying each bottle was a custom tag highlighting memorable moments and milestones from that particular year. It was a thoughtful and sentimental way to reminisce about their journey together, from the day they first met to the present.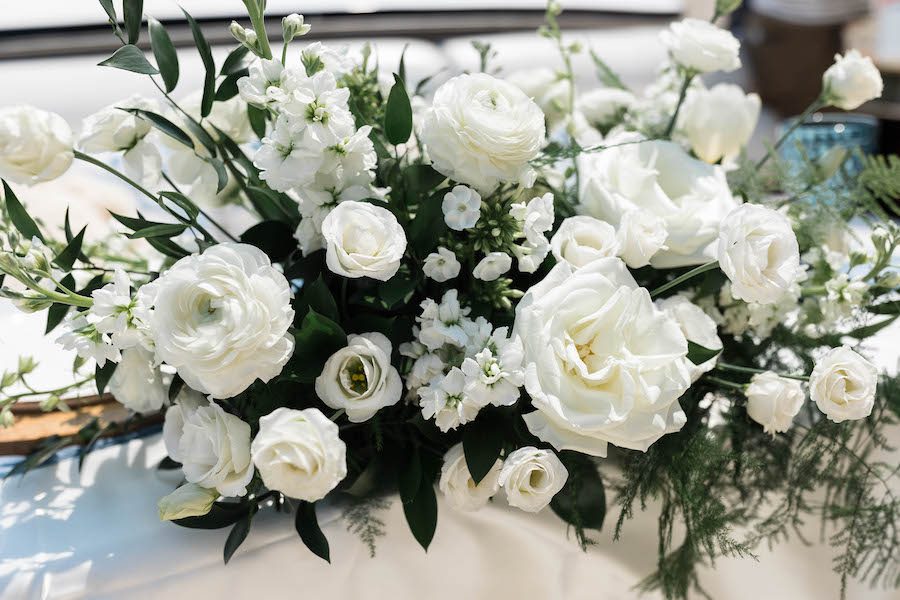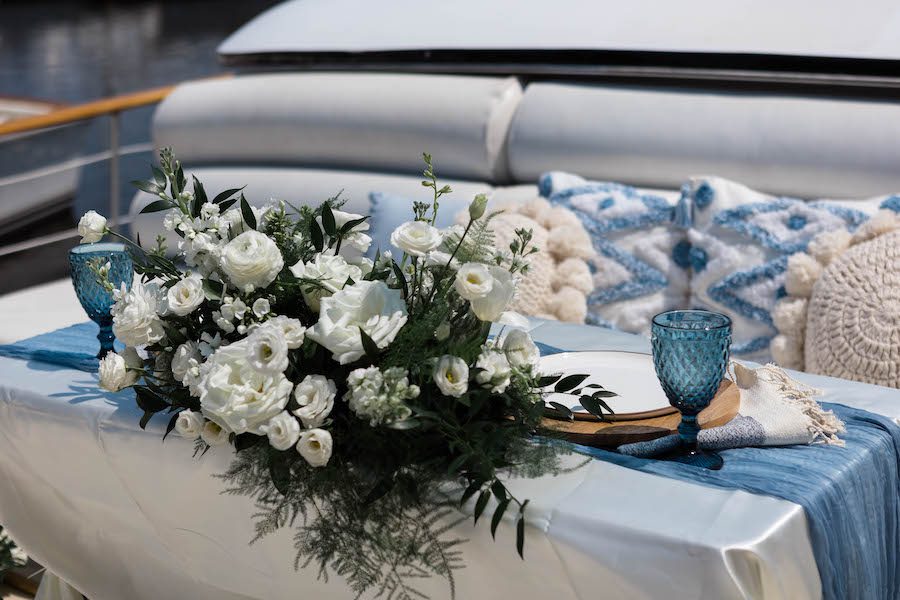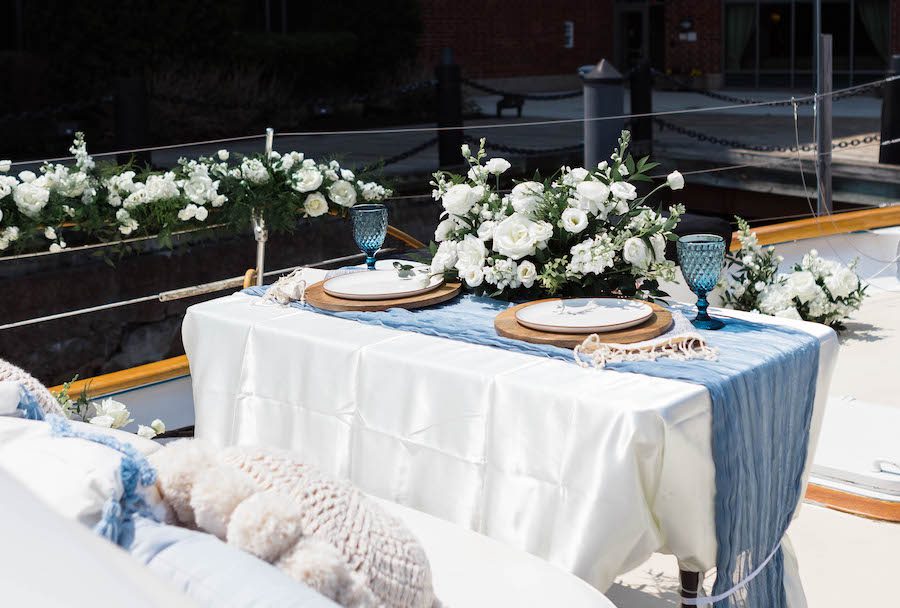 The vessel was tastefully decorated with white and mixed greenery florals, gracefully adorning the bow and railings. The centerpiece of the celebration was a beautifully set dining table for two. With blue accents that mirrored the enchanting water, the table added an extra touch of sophistication to the surroundings.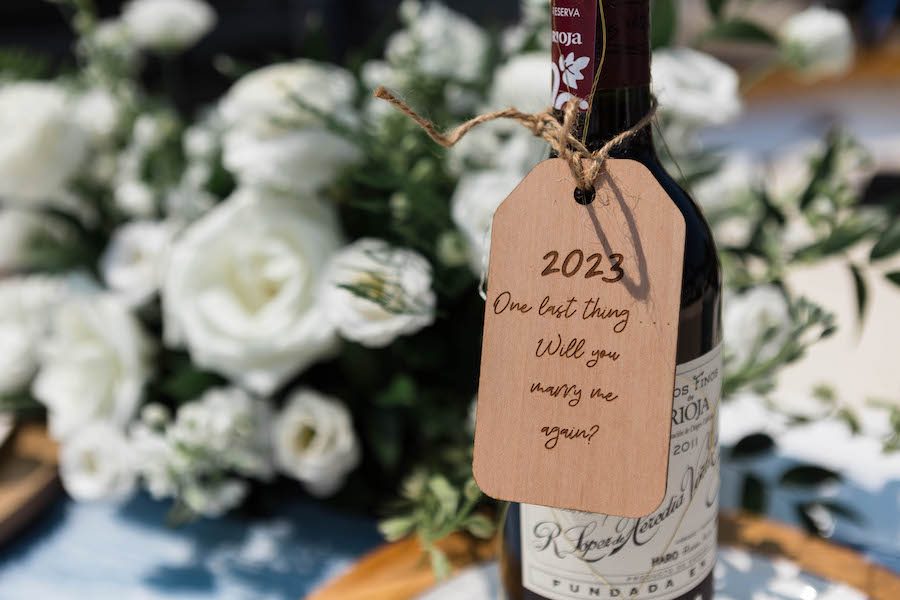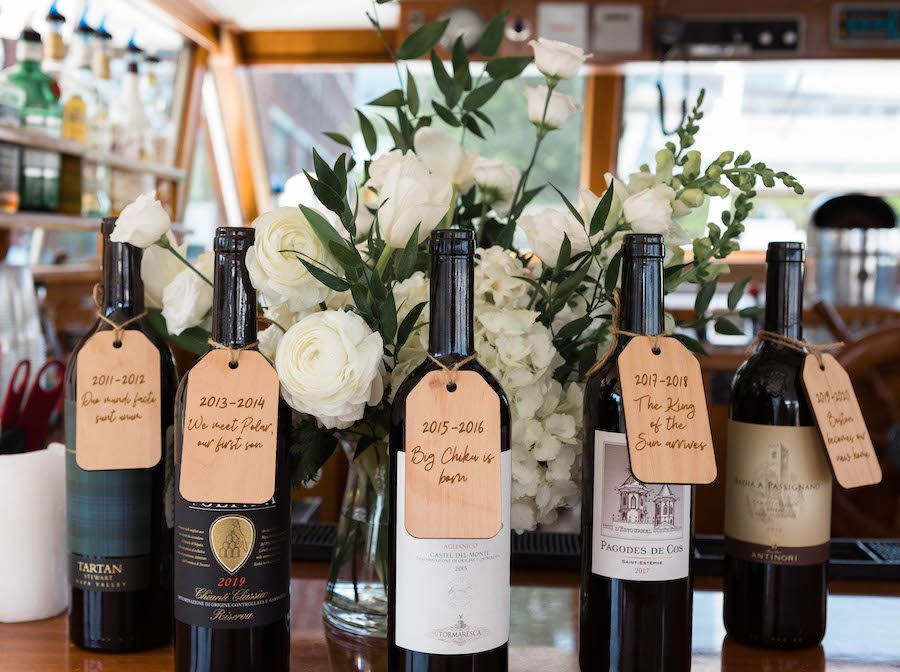 Antonio had many custom elements for his tasting experience, including wine tags and a memory book! The wine tags were gorgeously carved wooden tags which read the years that the particular wine was highlighting during the tasting. Also on the tags it has a memory highlight from their relationship during that year, which was another special touch!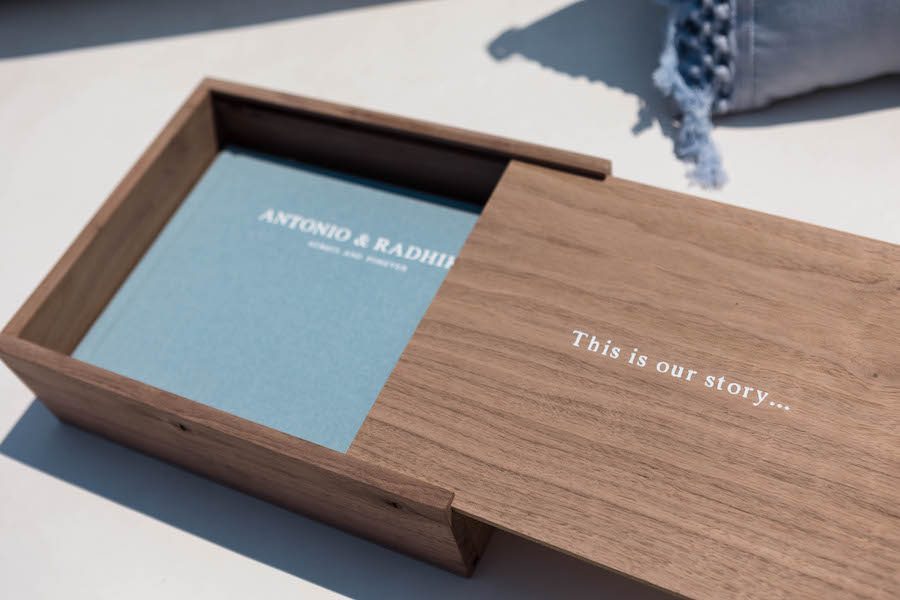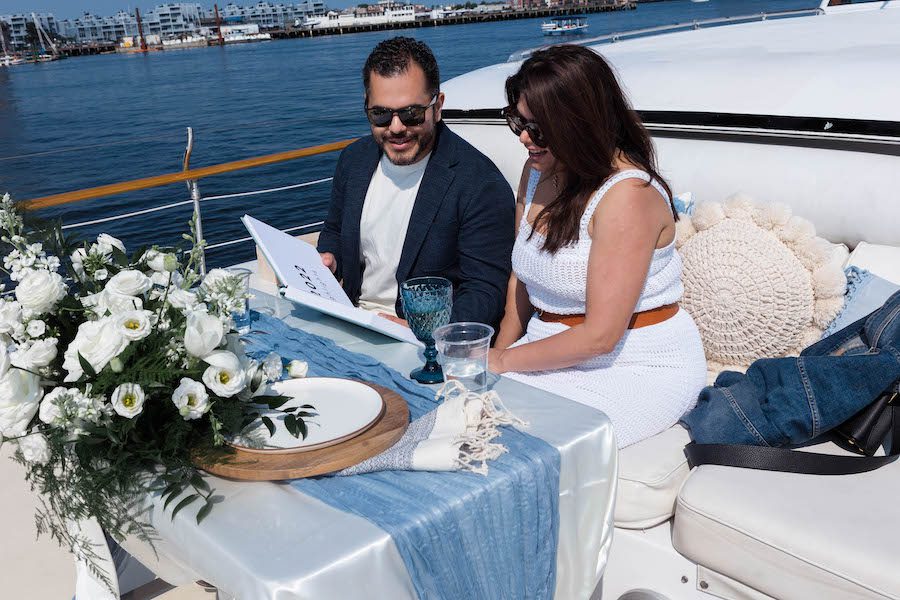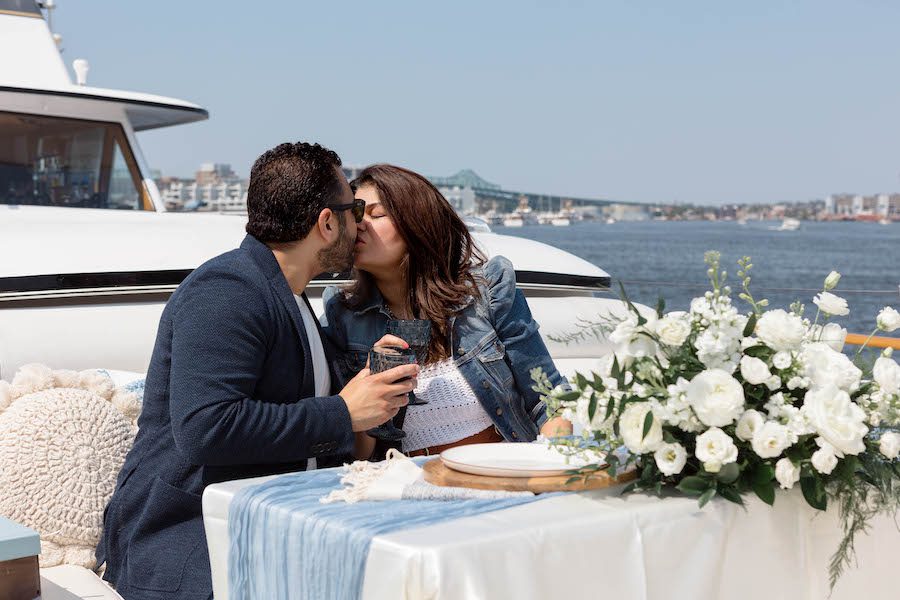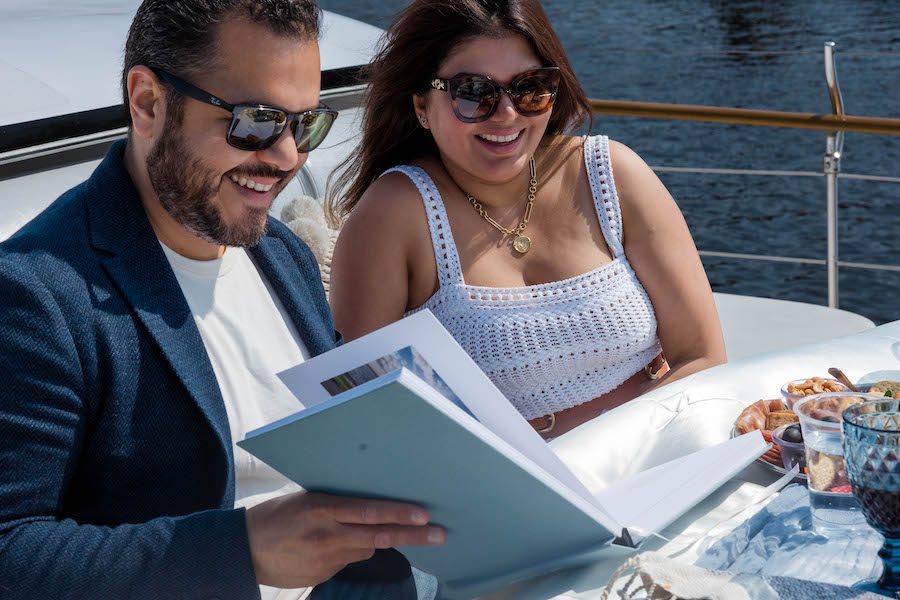 The memory book was truly stunning, arriving in a custom wooden box reading "This is our story…". Antonio and Radhika were able to flip through moments in time during their tasting through the years! He presented her with a stunning custom memory book photo album. This heartfelt gift chronicled their special moments, capturing the essence of their journey together. Each page turned revealed cherished memories, reminding them of the love they had nurtured over the years. Radhika's eyes filled with joyous tears as she felt overwhelmed by the love and effort Antonio had poured into this gift.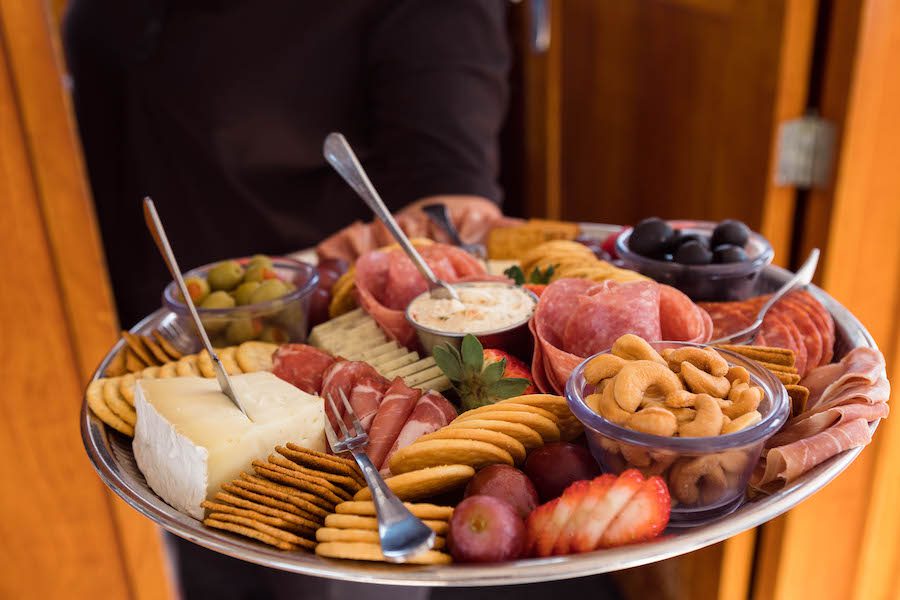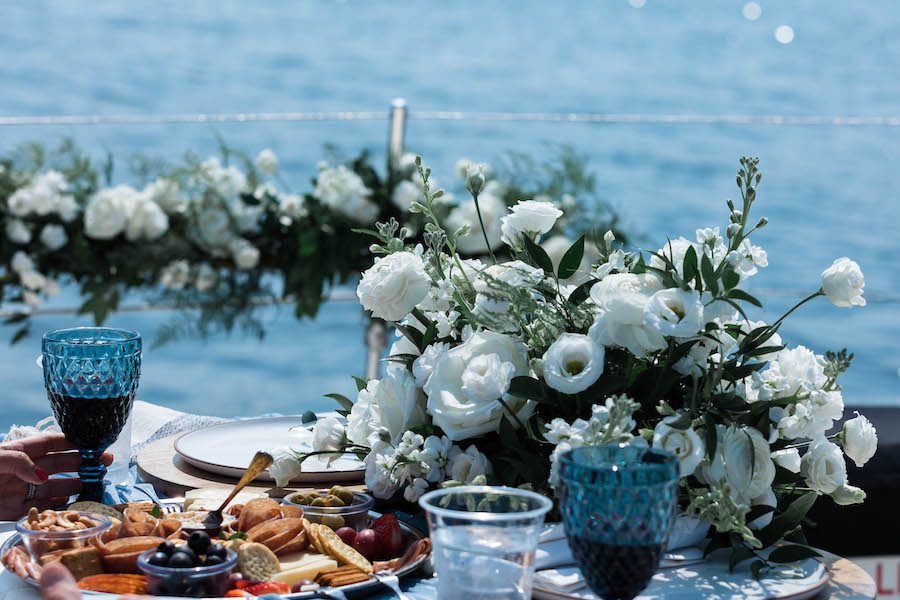 To enhance their tasting experience, a sumptuous charcuterie board awaited the couple. The carefully curated selection of cheeses, meats, fruits, and accompaniments perfectly complemented the wines, tantalizing their taste buds as they sailed through the picturesque harbor. The exquisite flavors mirrored the depth and richness of their relationship, and each bite was a celebration of their enduring love.
The Proposal
As the sail neared its end, the final bottle of wine was presented…only this time it was different! This final wine was presented in a stunning custom wine box made just for this moment! As Antonio received the box, he brought Radhika up to the bow of the boat and told her to look inside!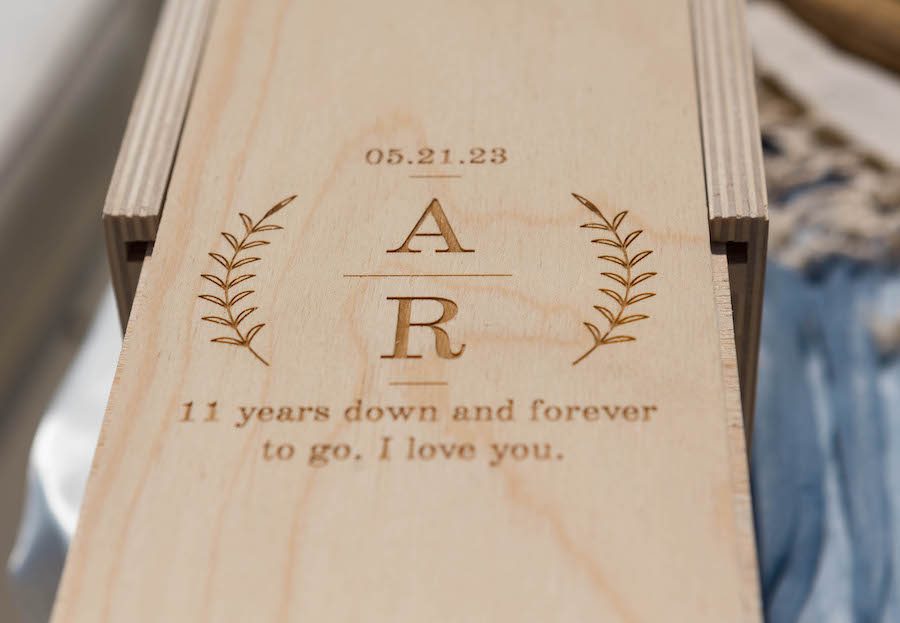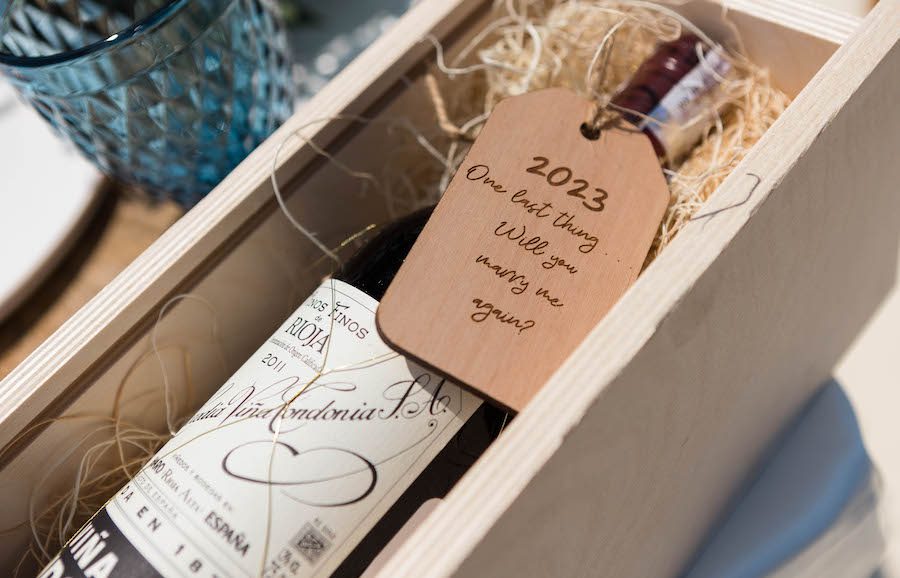 Absolutely swept of her feet, when she opened the box there was an extra special custom tag reading "One last thing, will you marry me again?" Once Radhika saw this, that was Antonio's cue! Radhika's surprise and astonishment were palpable, and tears of joy streamed down her face. Overwhelmed with love, she joyfully accepted Antonio's re-proposal, embracing this beautiful new chapter in their lives.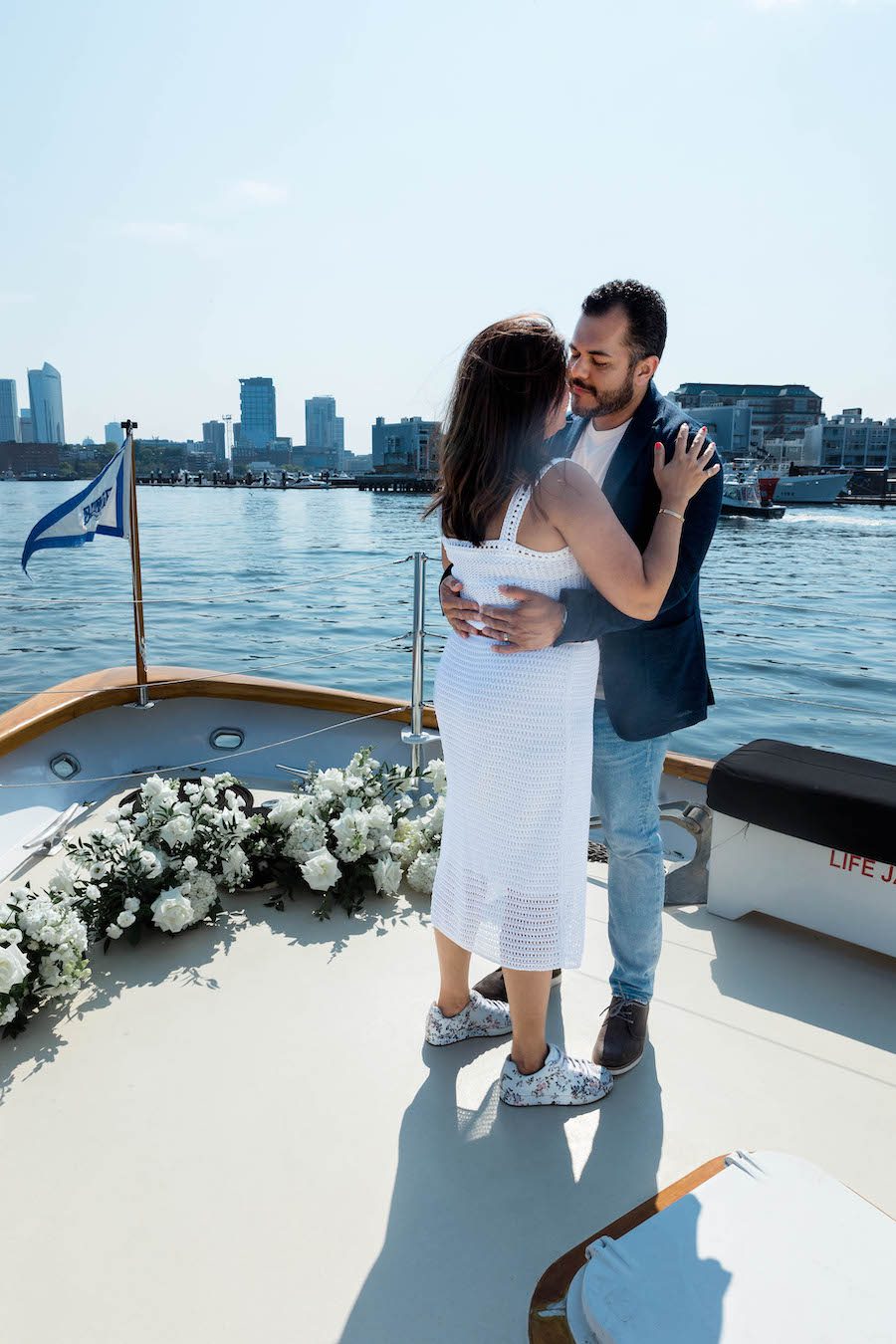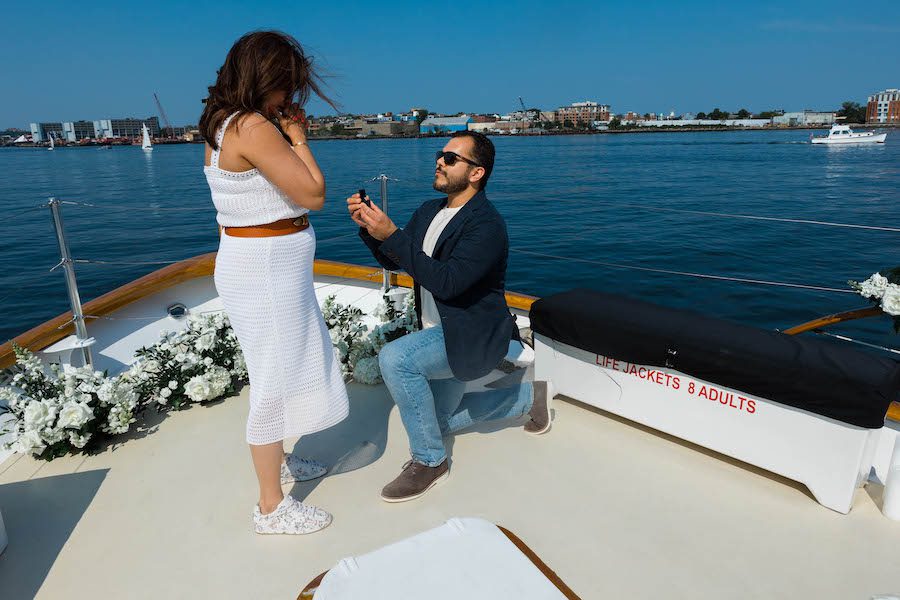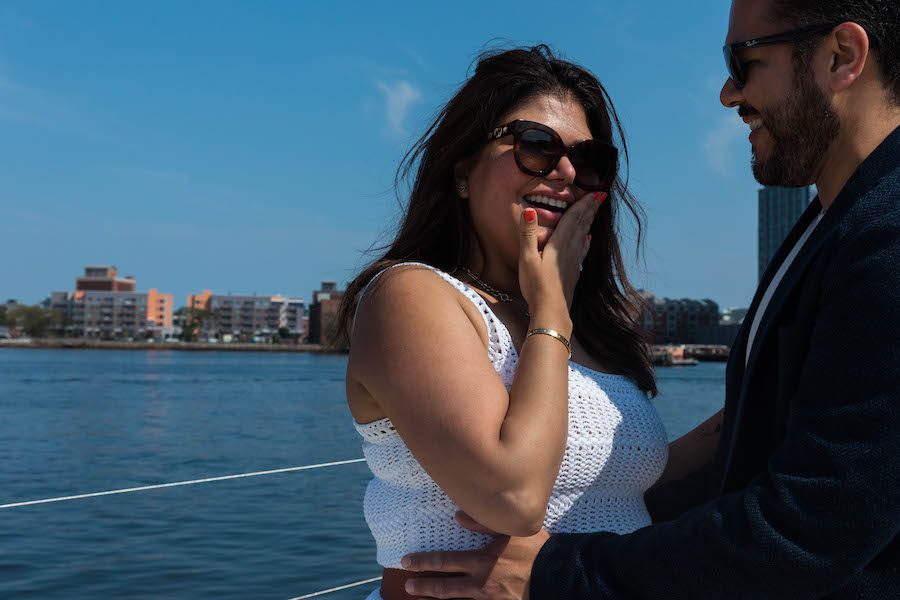 The 11th anniversary celebration on the yacht in Boston Harbor was a testament to the enduring love between Antonio and Radhika. Surrounded by breathtaking views, exquisite wines, delectable flavors, and precious memories, the couple embarked on a journey of reflection and rediscovery. Antonio's thoughtful gestures and heartfelt surprises made this day an unforgettable milestone in their love story, rekindling the flame that had burned brightly for 11 remarkable years.
 We are so happy we got to be such a big part of this special day. Congratulations Ankit and Vritti!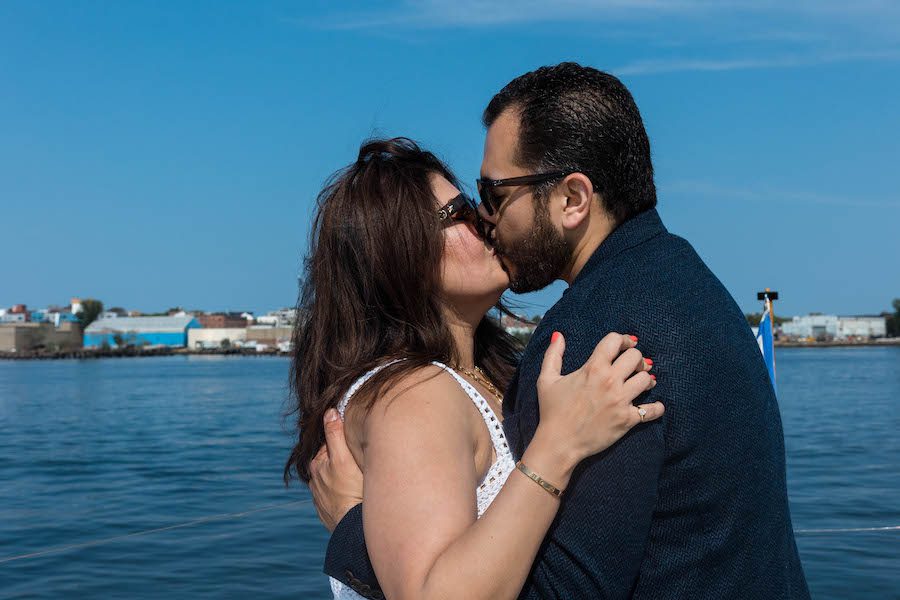 Looking for a truly special boat-inspired proposal?
Proposal Design and Planning: The Yes Girls | Proposal Socks: Box Sock