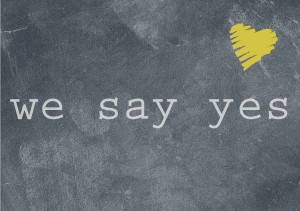 This week I want to continue my Wednesday post on getting organized for your wedding. This week a topic that is very important, but hard to do for your wedding is: DELEGATE. As the wedding gets closer start to think of all of the tiny little tasks the week and day of the wedding that you won't want to have to think twice about. Delegation is a hard thing to do. It feels uncomfortable and as if you are throwing tasks on people, but when it comes to your wedding people want to help! Especially if people offer; keep that in mind when the time comes. Below are a few tasks that are great to hand to others that a planner can't always do for you!
1. Assign people to pick up others from the airport.
2. Ask a bridesmaids to be in charge of collecting all the money for hair and make-up the day of.
3. Ask a friend or family member to drop off your overnight bags wherever you are staying the night of the wedding.
4. Ask the bridal party to take home gifts and or decor that is yours from the wedding.
5. If your wedding planner is at the venue most of the day, assign a bridesmaid, if not your MOH to be in charge of your phone and answering any questions.
6. Assign your fiance to print out all travel documents needed for the honeymoon. (They have a lot less on their mind :) )
7. Ask a bridesmaids to make sure your purse and or change of shoes end up on your seat at the reception. Your BM's are there to serve you!

I hope these few ideas on what and who to delegate to really inspires you to take charge and be prepared before the day comes. Delegating these little tasks will allow you so much time to think and prepare for you big day!
Love,



Want to create her dream marriage proposal? We have the perfect way. Contact The Yes Girls to get started on your personalized marriage proposal, wedding plan, vow renewal, anniversary or date night today! We're so excited to work with you!