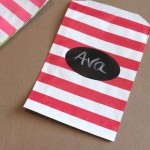 When you have a wedding with little kiddos it's not easy to necessarily keep them entertained and away from sticking their well-meaning but sticky little fingers into a wedding cake. If you can't beat them, join them! One of our bride and groom's found a rather creative solution. Beyond the babysitter and DVDs they made a personalized coloring book for all the kids so they won't go without fun activities. The groom is actually the one who designed this coloring book so hats off to Joseph. Here is a look at some of the pages from their kids wedding coloring book.
Now Kendall and I are off to Santa Fe to coordinate their wedding festivities! We will show you pictures from the kids room after this weekend. Thanks to Dana Grogger from for assembling and printing these for the couple.
If you or a friend are looking to personalize your wedding or event, contact The Yes Girls to start your wedding planning today. We are all about the details like this couple!


Want to create her dream marriage proposal? We have the perfect way. Contact The Yes Girls to get started on your personalized marriage proposal, wedding plan, vow renewal, anniversary or date night today! We're so excited to work with you!