This Saturday I am going to a "Sip 'n See" for my cousin! I decided that instead of getting another cute onesie or another box of diapers that I would break out my Pinterest love and create a DIY wall art for this new addition to my family.
The goal: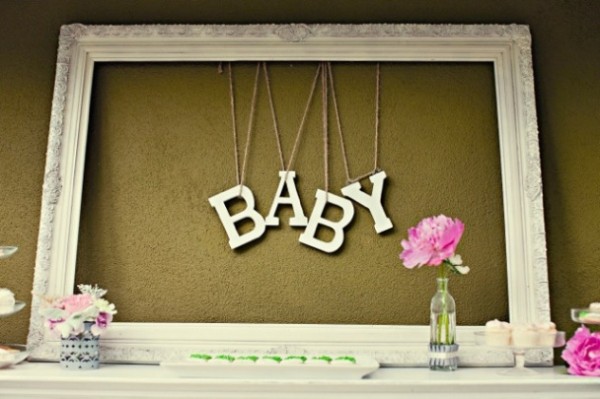 So I went to my local Hobby Lobby shop and bought metallic teal paint, letters (RIS are the new baby's initials), black ribbon to attach the letters, a cheap frame, and silver spray paint to cover the ugly color of the frame.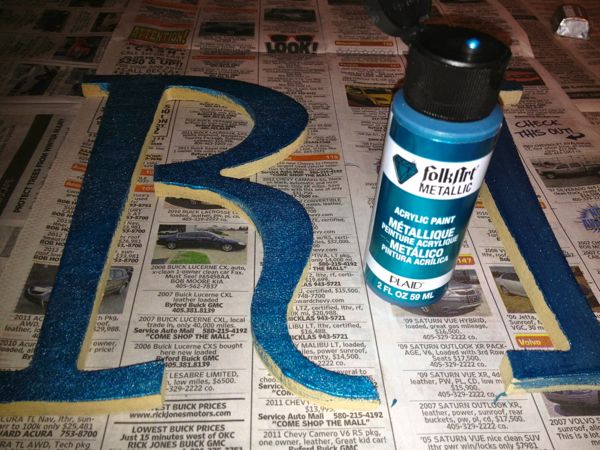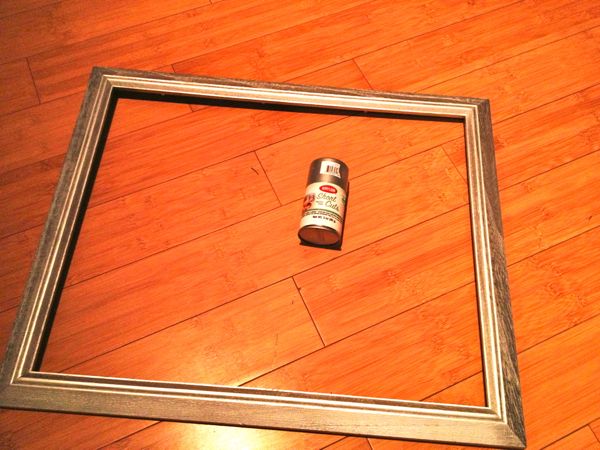 AND HERE IS THE FINAL PRODUCT! I love the colors and I really think my cousin will too! Happy DIY!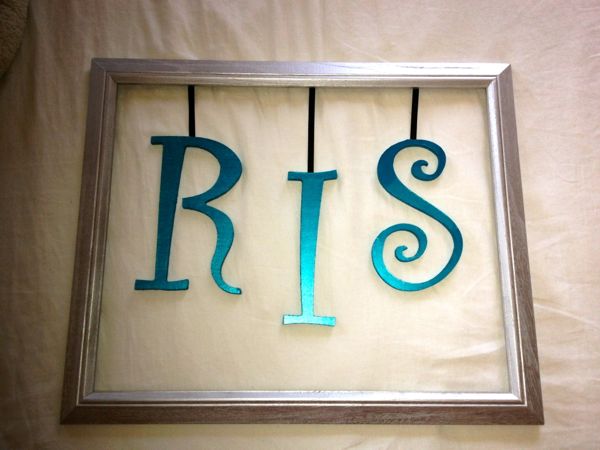 Want to create her dream marriage proposal? We have the perfect way. Contact The Yes Girls to get started on your personalized marriage proposal, wedding plan, vow renewal, anniversary or date night today! We're so excited to work with you!