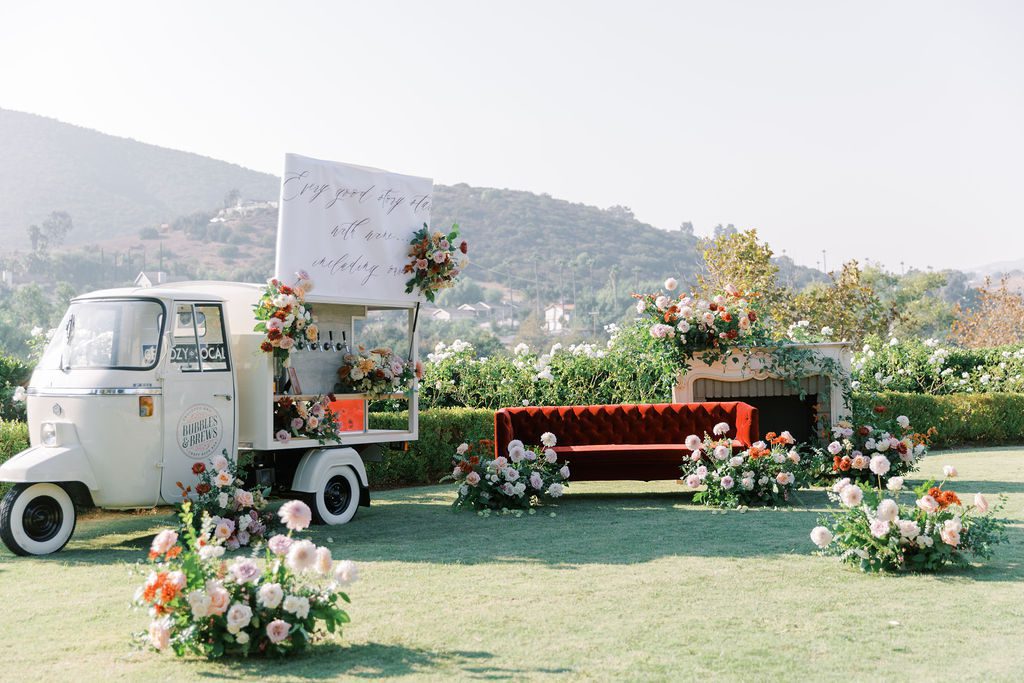 This stunning intimate Wine Truck proposal in San Diego definitely takes the cake for the most unique proposal of 2020! AJ came to us wanting to propose to his girlfriend Nupur in a picturesque way but also wanted it to be incredibly meaningful to her. Boy was the pressure on! Nupur is a wedding planner herself so we knew that every detail of this proposal had to be perfect! When AJ told us that their first date was at The Wine Room in Palo Alto, we knew that location held weight in their relationship and while we could not bring The Wine Room to San Diego – we could absolutely find a creative way to incorporate their first date into the proposal!
Our goal was to recreate the scene from the first night they met; with a red couch, mantle, and a quirky wine truck with wine on tap – I think it is safe to say we did exactly that! To tie the entire proposal together, we included a sign that read "Every good story starts with wine… including ours", a frame with The Wine Room logo in it, and numerous bouquets with Nupur's favorite flowers scattered throughout the proposal set up. We are still swooning over this proposal and could not be happier for this wonderful couple! We cannot wait to see the wedding that Nupur plans for her and AJ! Congratulations you two!
With the uncertainty of 2020, meaningful proposals seem harder to obtain than ever – rest assured that we are here to guide you through all the steps so that you can have the proposal of your dreams, even amid a pandemic. If you are looking to have your own private proposal in San Diego or anywhere else, reach out to us here!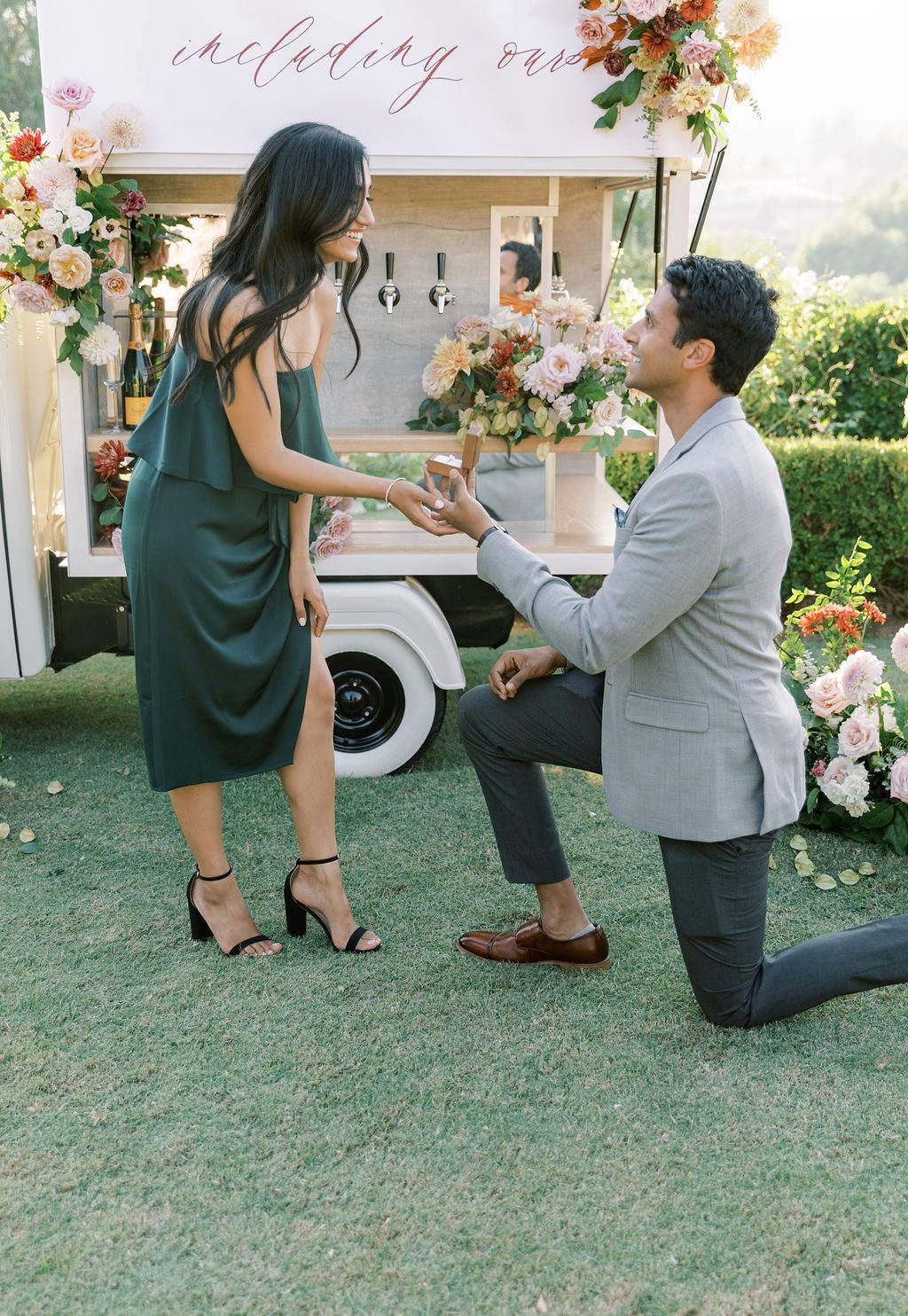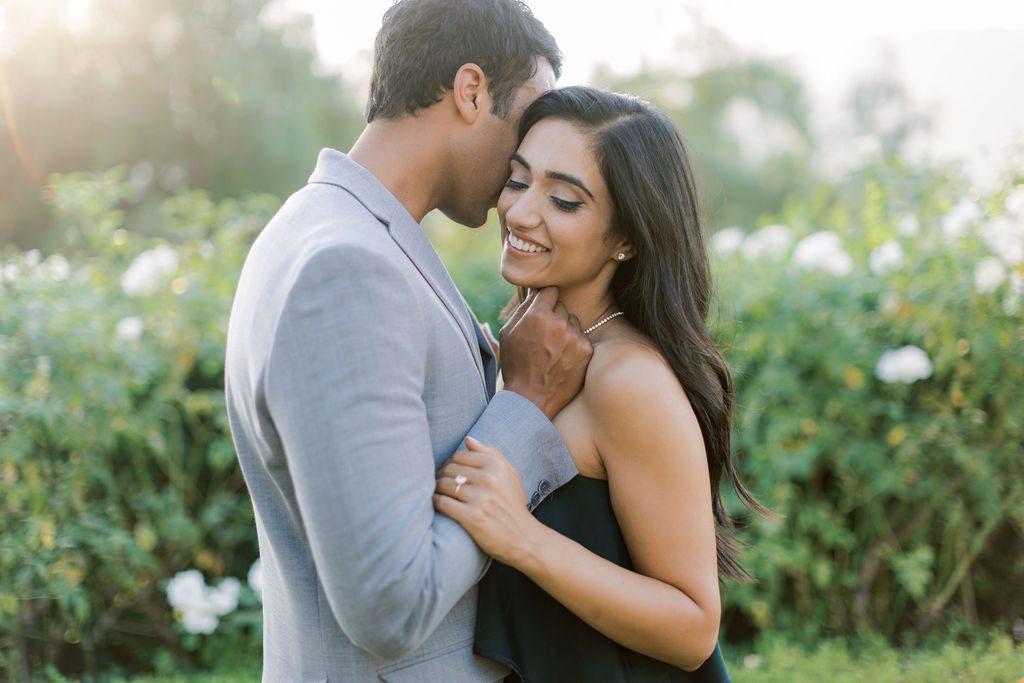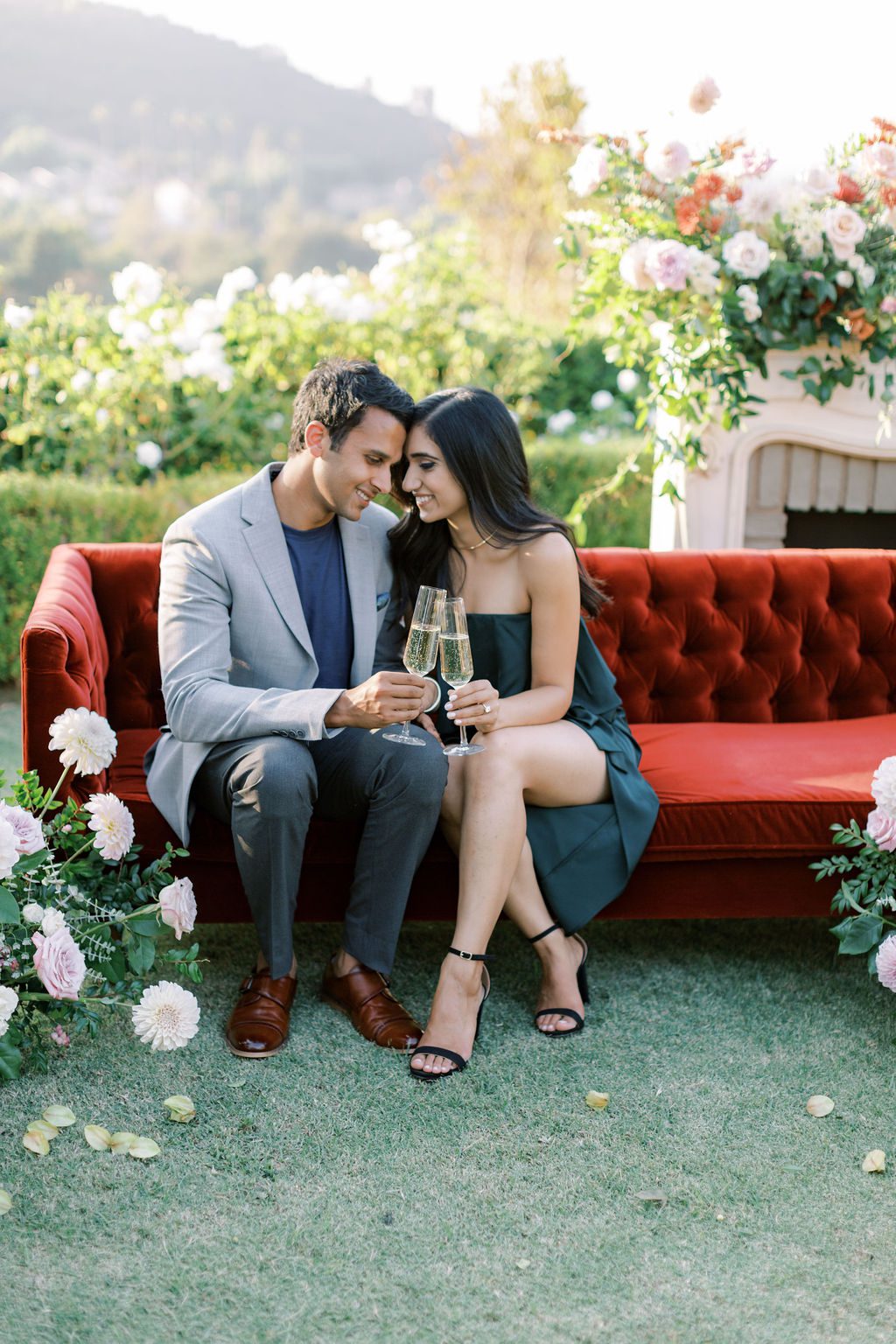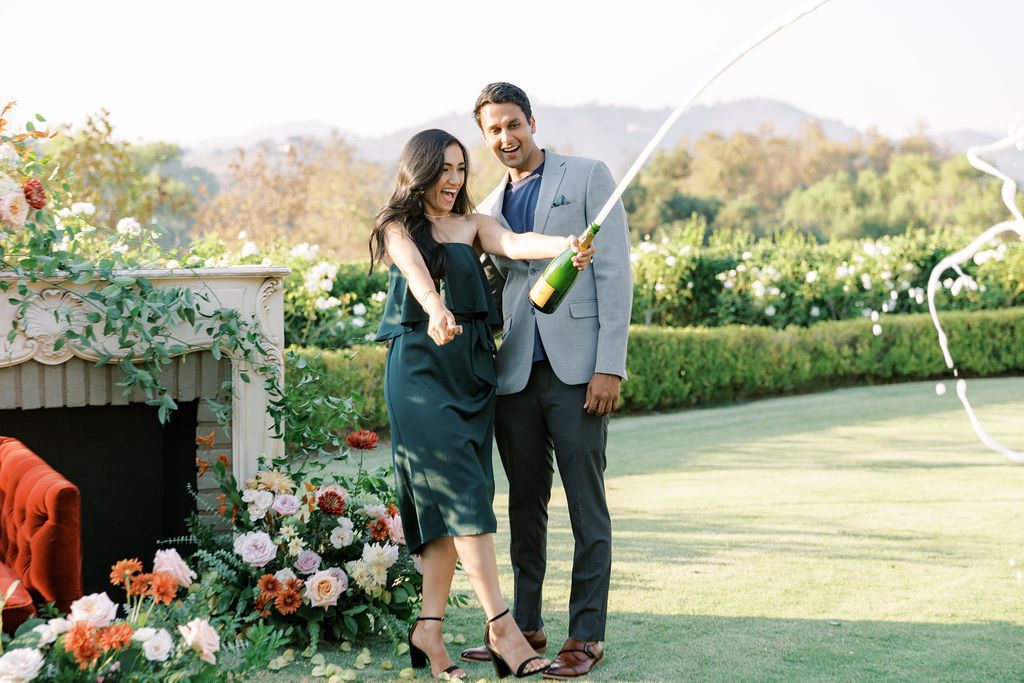 Vendor Love:
Proposal Ideas and Planning: The Yes Girls | Photography: Jessica Rice Photography