When love finds its perfect backdrop in the heart of Napa Valley, magic happens. Zain and Saher's engagement at Beringer Winery's Redwood Grove was nothing short of a fairytale, combining the enchanting beauty of a woodsy winery napa proposal with profound commitment. Join us on this journey through their unforgettable day, as we explore the stunning setup, personal touches, and the serenade of nature.
The Proposal Details
The enchanting woodsy winery Napa proposal began with a scenic entrance that left guests in awe. Three stations of florals lined their path, leading them to the heart of the celebration. Each station featured an acrylic riser adorned with special meaning to Zain and Saher's relationship. This personal touch made the journey even more remarkable, setting the tone for the day.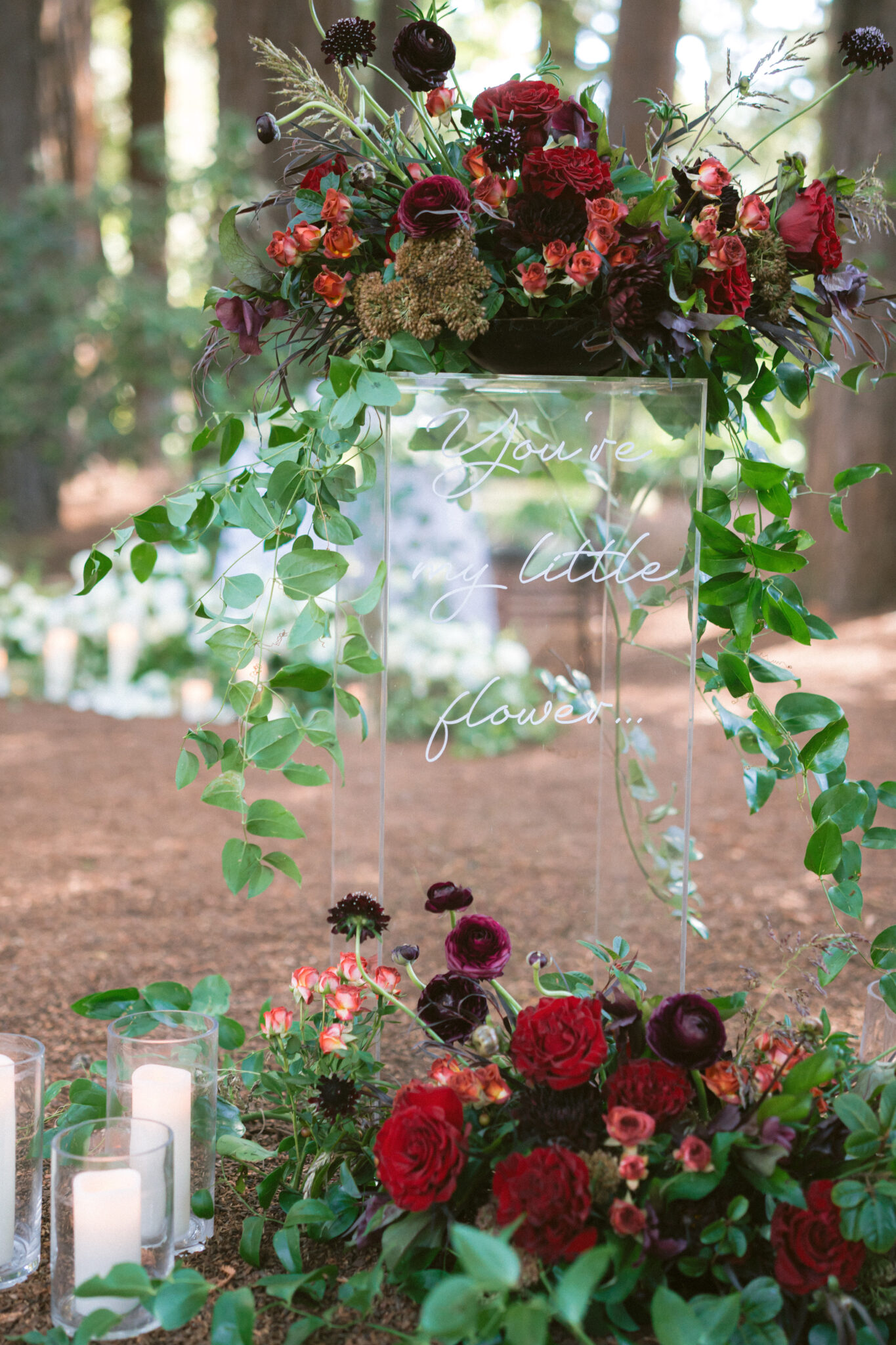 The private tasting table, the crown jewel of the engagement, was a vision of beauty, adorned with an abundance of pristine white florals. As the couple took their seats, surrounded by the fragrance of fresh blooms, it was clear that their special date was now forever etched in their hearts. The woodsy winery of Napa Valley provided the perfect canvas for their love story.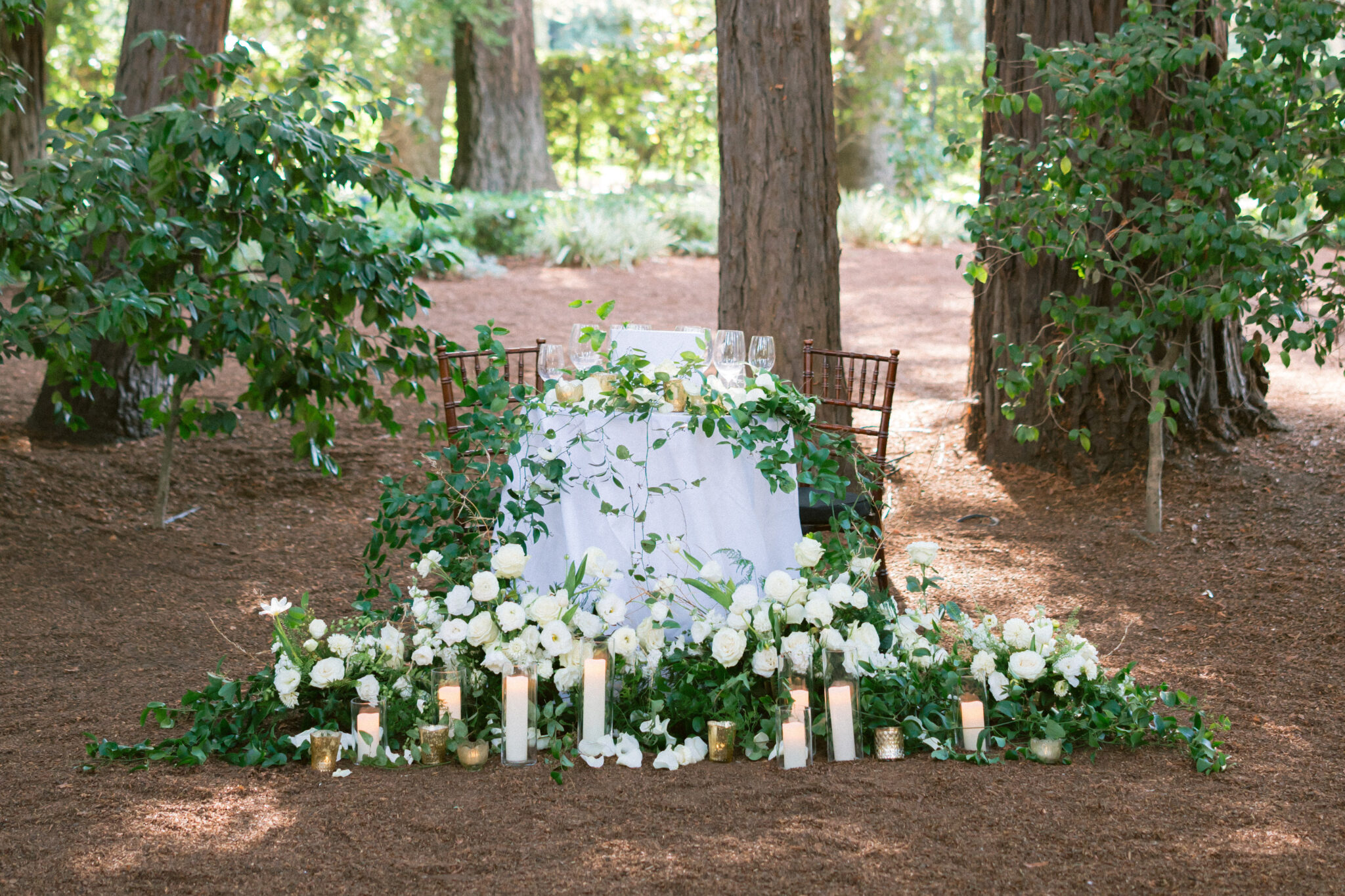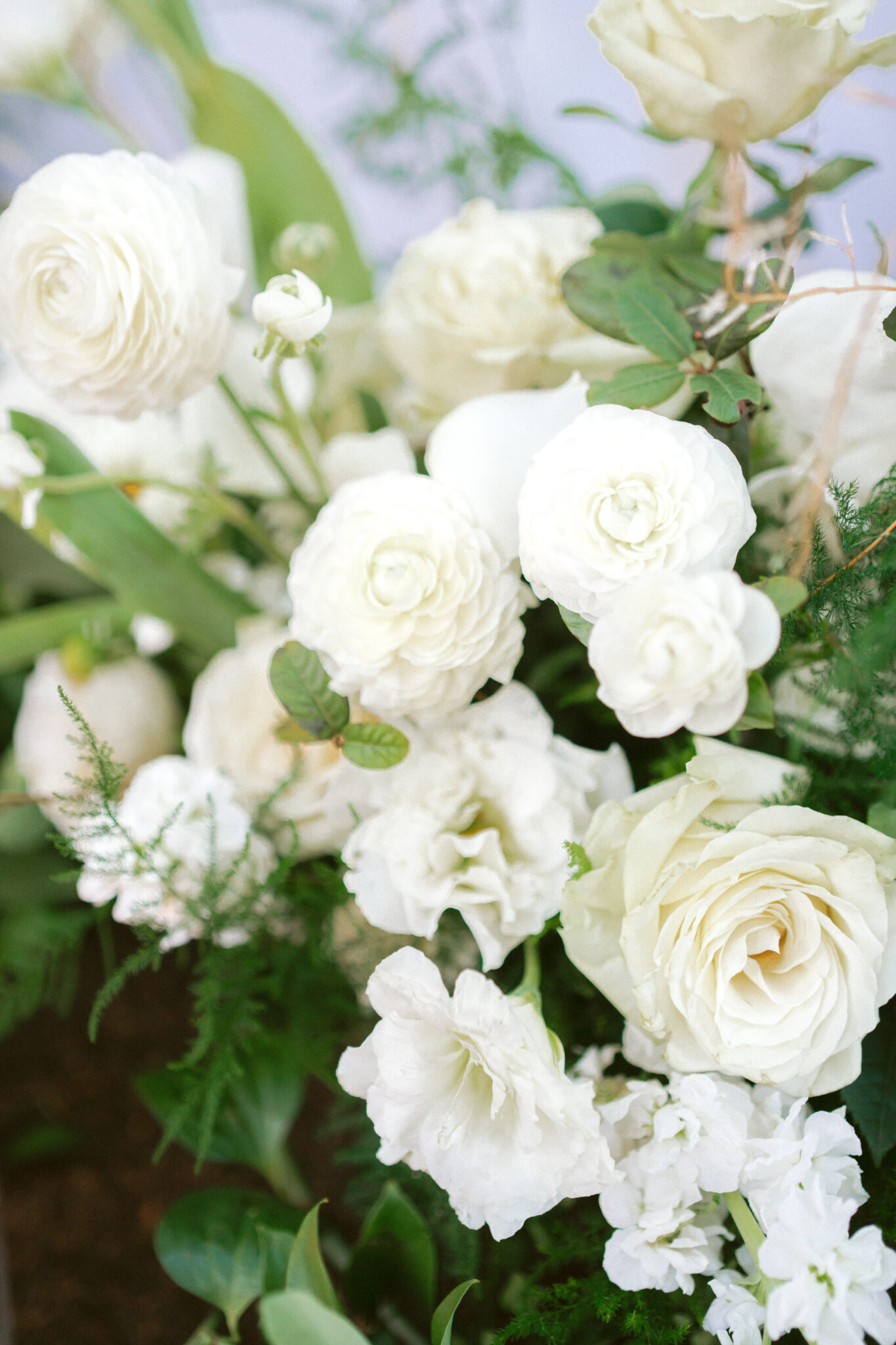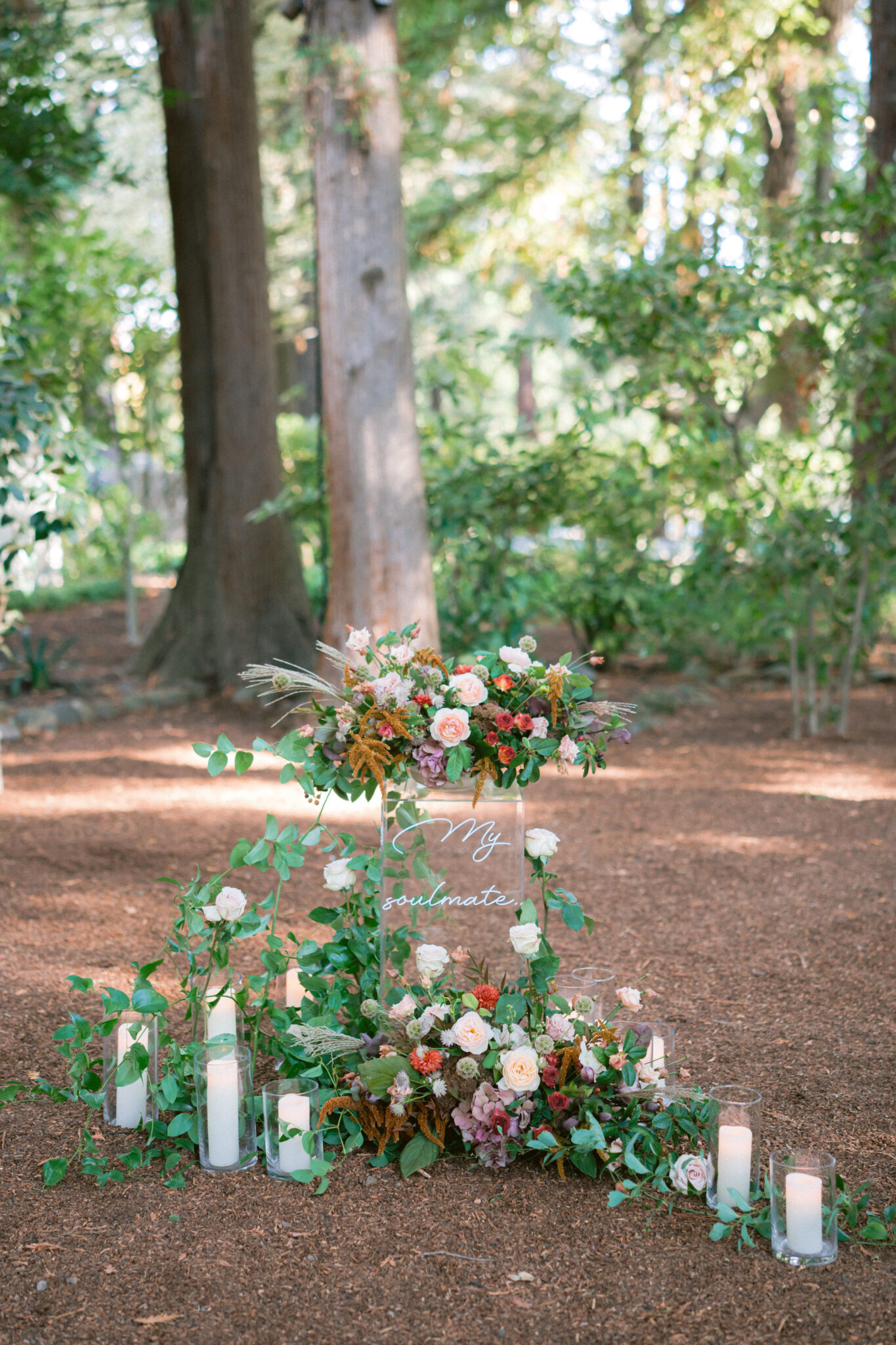 Adding a memorable touch to the setup, a custom charcuterie and cutting board were presented, symbolizing the enduring bond between the couple. As they sipped from custom wine glasses, etched with their names, and explored a custom photo book, they filled its pages with dreams of their future together. These personal elements added depth to their celebration, creating an intimate atmosphere that was truly their own.
As the day transitioned into evening, a live musician began to play, serenading Zain and Saher with their two favorite songs and a collection of other love songs. These melodies created a magical atmosphere that perfectly encapsulated their love story, leaving a mark on their hearts.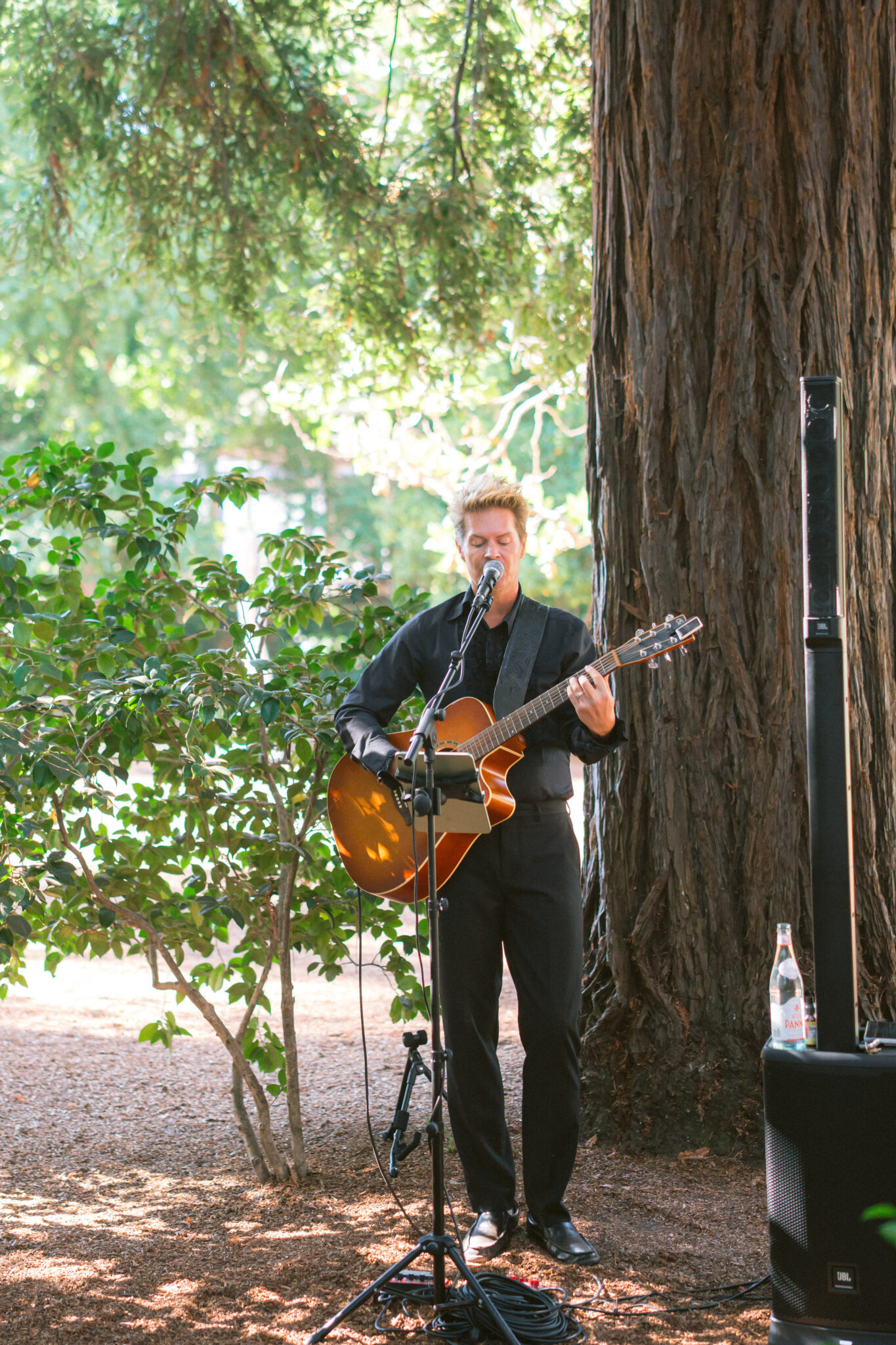 Zain and Saher's engagement at Beringer Winery in Redwood Grove was more than just a proposal. It was a woodsy winery Napa Valley experience that celebrated the beauty of nature, personal touches, and the profound promise of a shared future. It was a day when love found its perfect backdrop. Two hearts became one amidst the enchanting surroundings of the Napa Valley winery.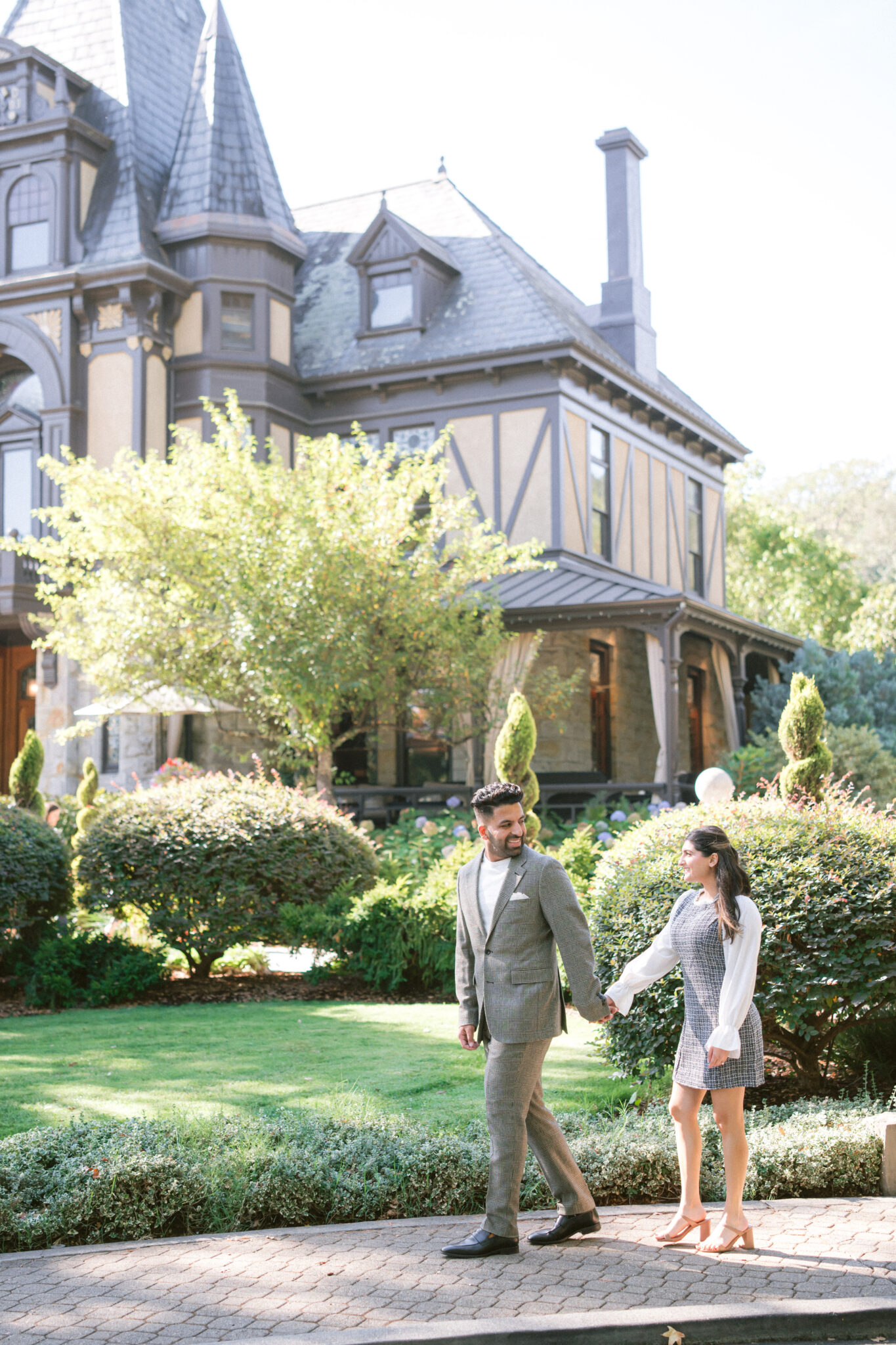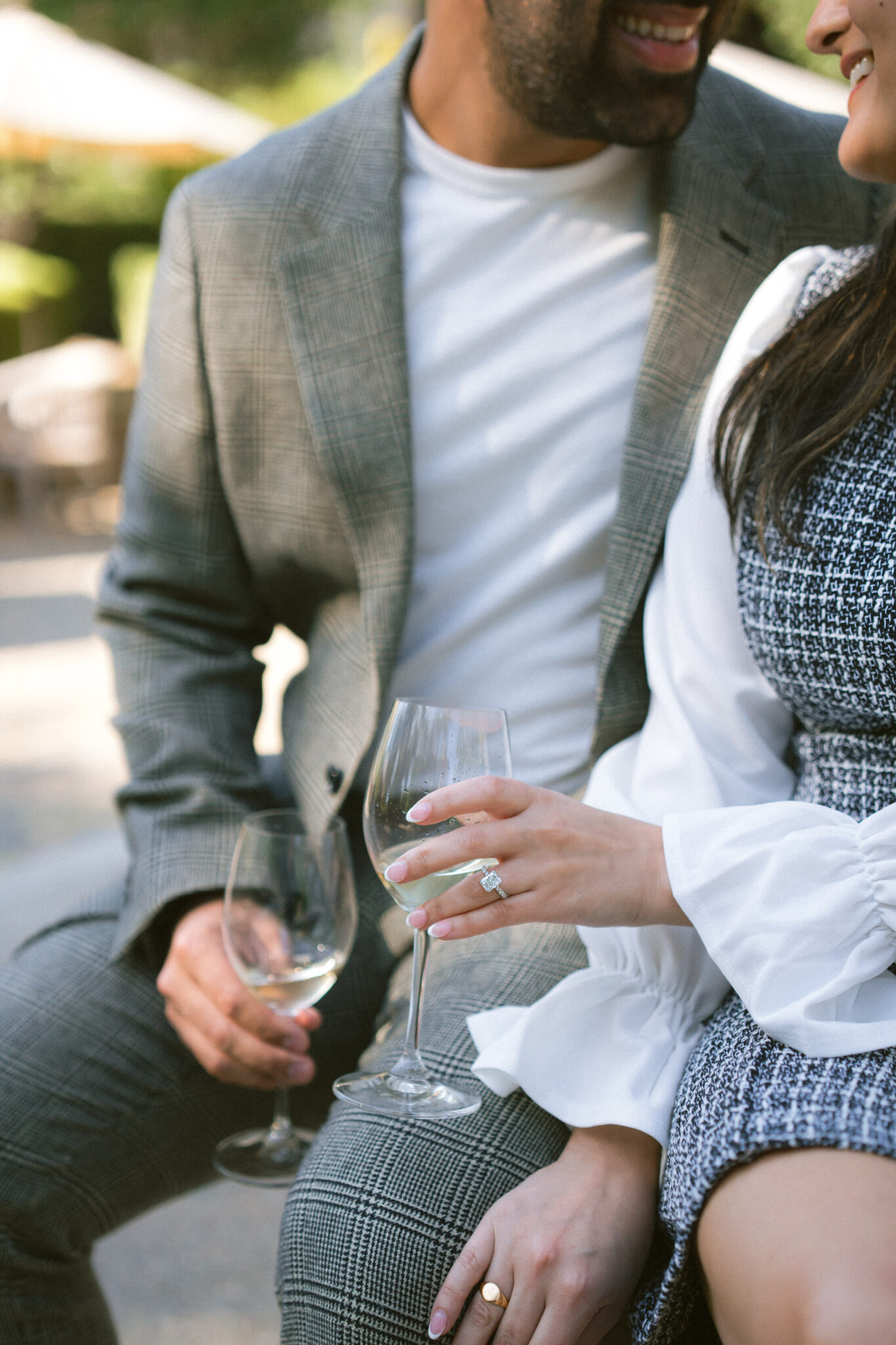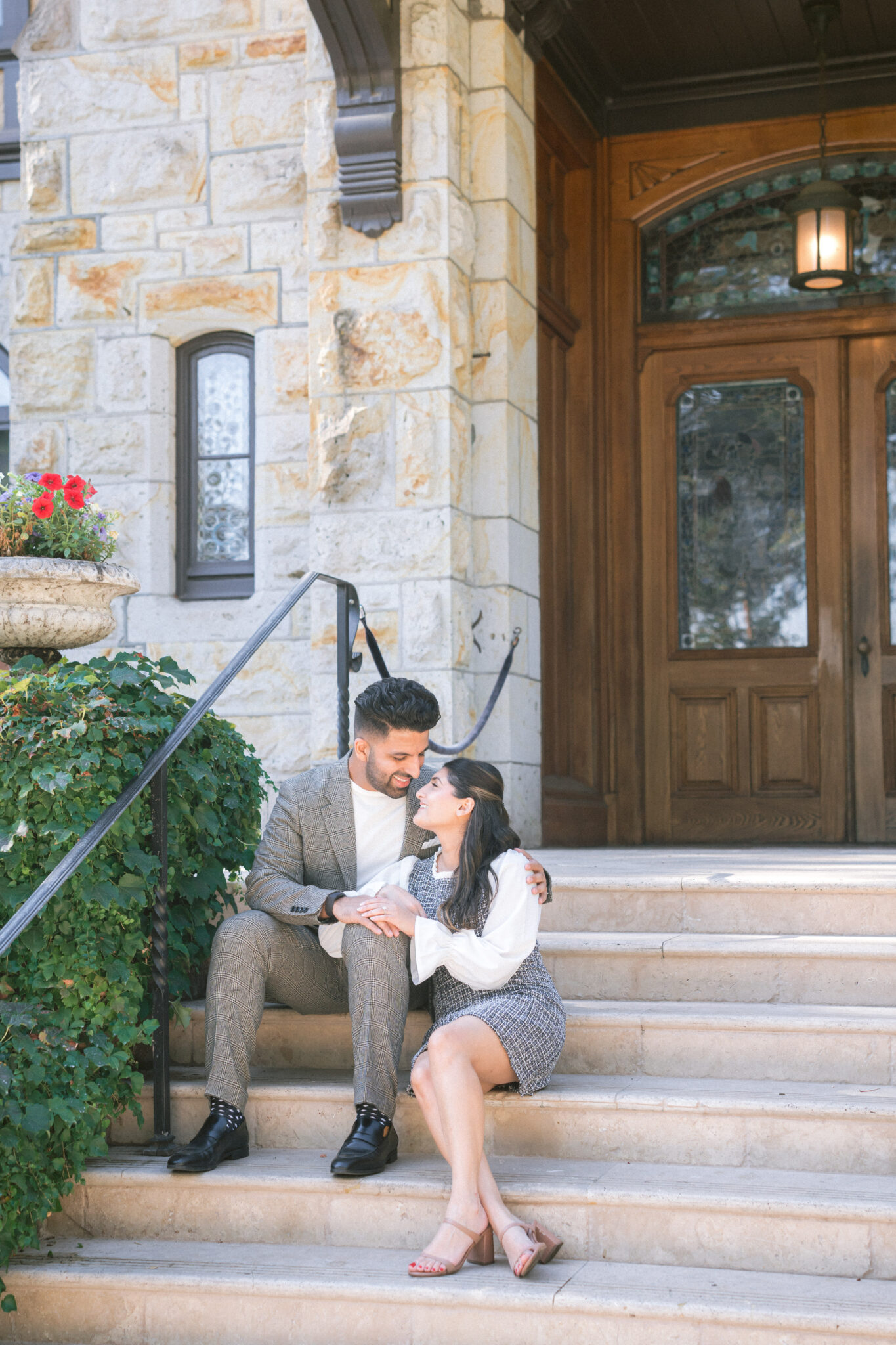 A Toast to Their Next Chapter!
This Napa Valley experience celebrated the beauty of nature and the enduring power of love. It was a day where two hearts united, filled with personal touches and the promise of a beautiful future together. This enchanting celebration will forever remain etched in their hearts.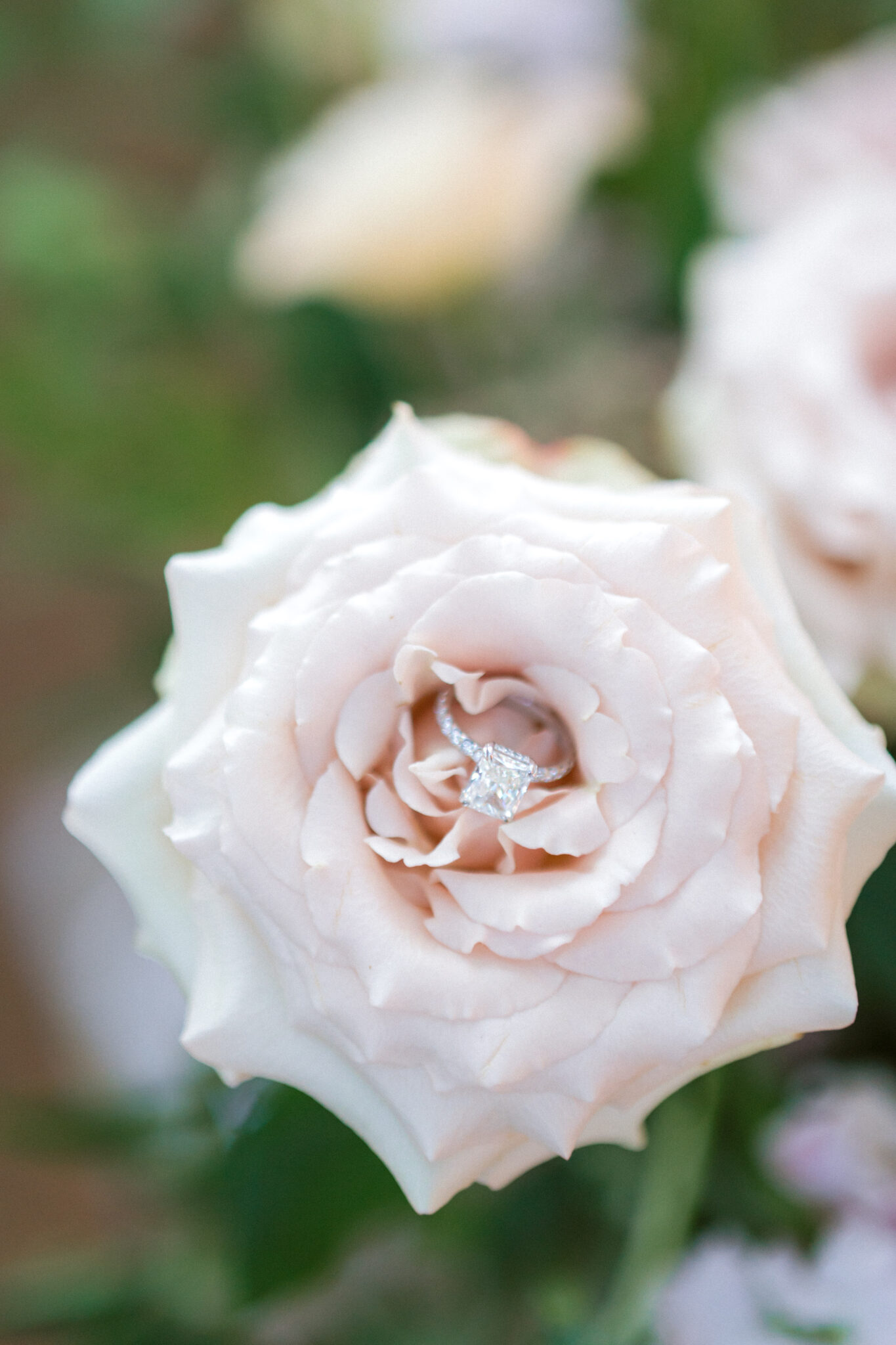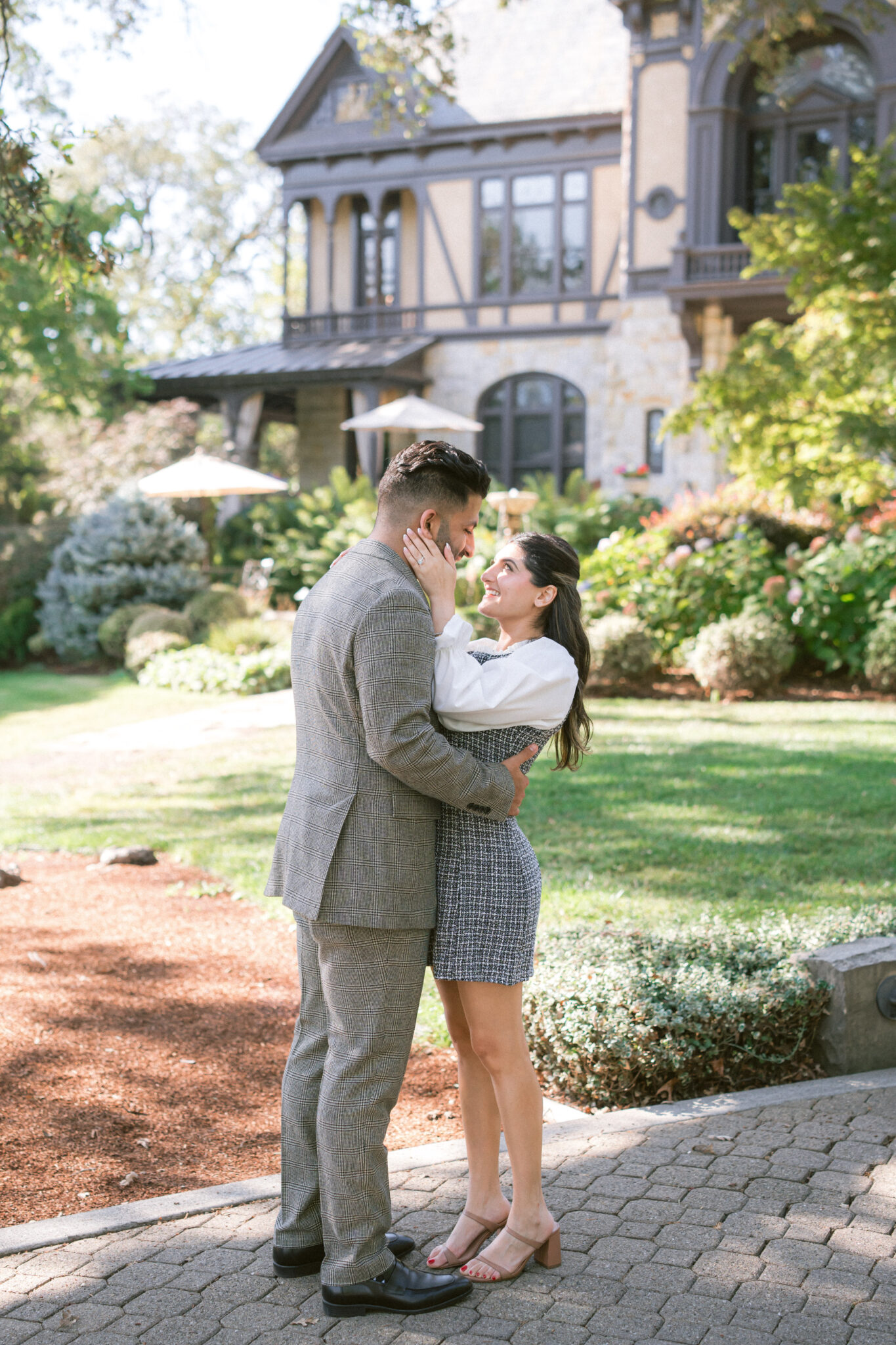 All of us at The Yes Girls wish you all the happiness in the world! Thank you again for letting us be a part of this special day! Cheers to many memories to come, Zain and Saher!
Looking for a memorable way to pop the question?
Proposal Design and Planning: The Yes Girls | Photo: Purity Weddings | Proposal Socks: Box Sock