Have you heard of a re-proposal? Couples celebrating anniversaries sometimes choose to upgrade their wedding ring so they also create a thoughtful and unforgettable re-proposal to present the new ring. So let's talk about this epic 10 Year Anniversary Re-Proposal in LA.
Kris and Marlene were celebrating their 10-year wedding anniversary, so Kris thought what better way to surprise Marlene than with a stunning upgraded ring and a re-proposal to his wife! Cue the romantic sighs… At a completely private location, a multi-million dollar estate with picturesque gardens and views, Kris surprised his wife with a 10-year anniversary celebration and re-proposal she'll never forget!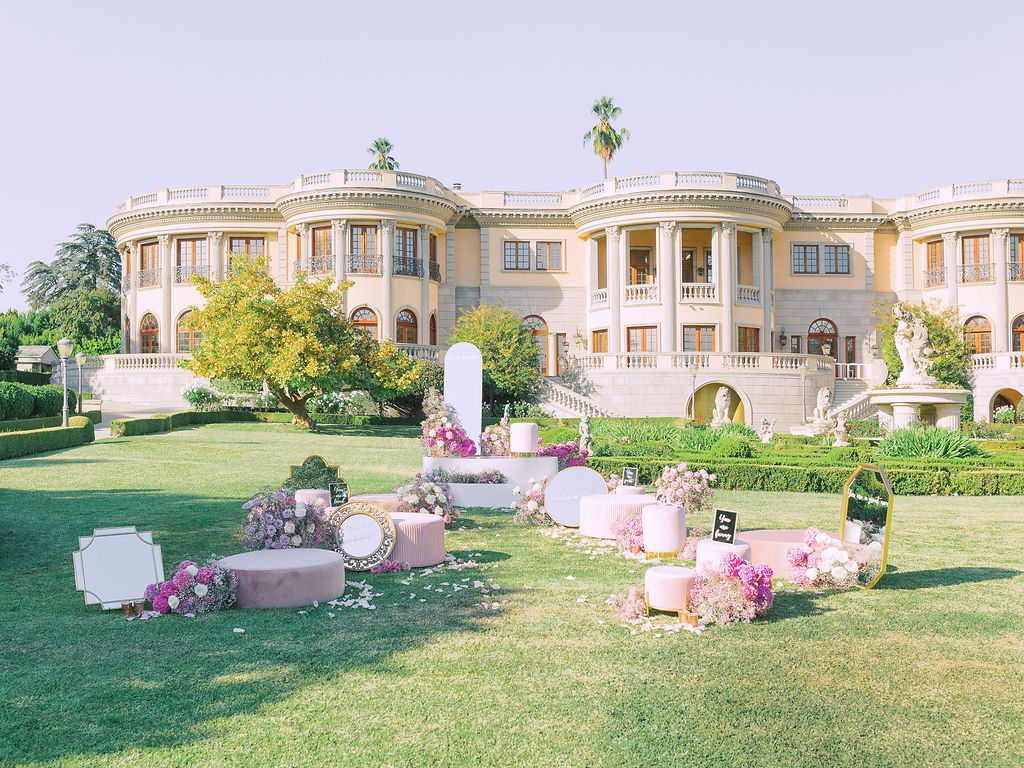 The Re- Proposal + Anniversary Event Details:
Kris worked with Miss Diamond Ring and came to The Yes Girls to create a one-of-a-kind anniversary celebration. The celebration took place in Los Angeles during their local anniversary getaway.
Kris wanted to reflect everything he loves about his wife. We did just.  10 various platforms and mirrors "reflected"  what he appreciates and loves about Marlene. The 10 platforms were filled with velvet pink decor, gold mirrors, and lush pink flower arrangements. At the end of the aisle was a small white stage where he re-proposed and surprised her with her stunning new wedding ring! It truly is the most epic 10 Year Anniversary Re-Proposal in LA.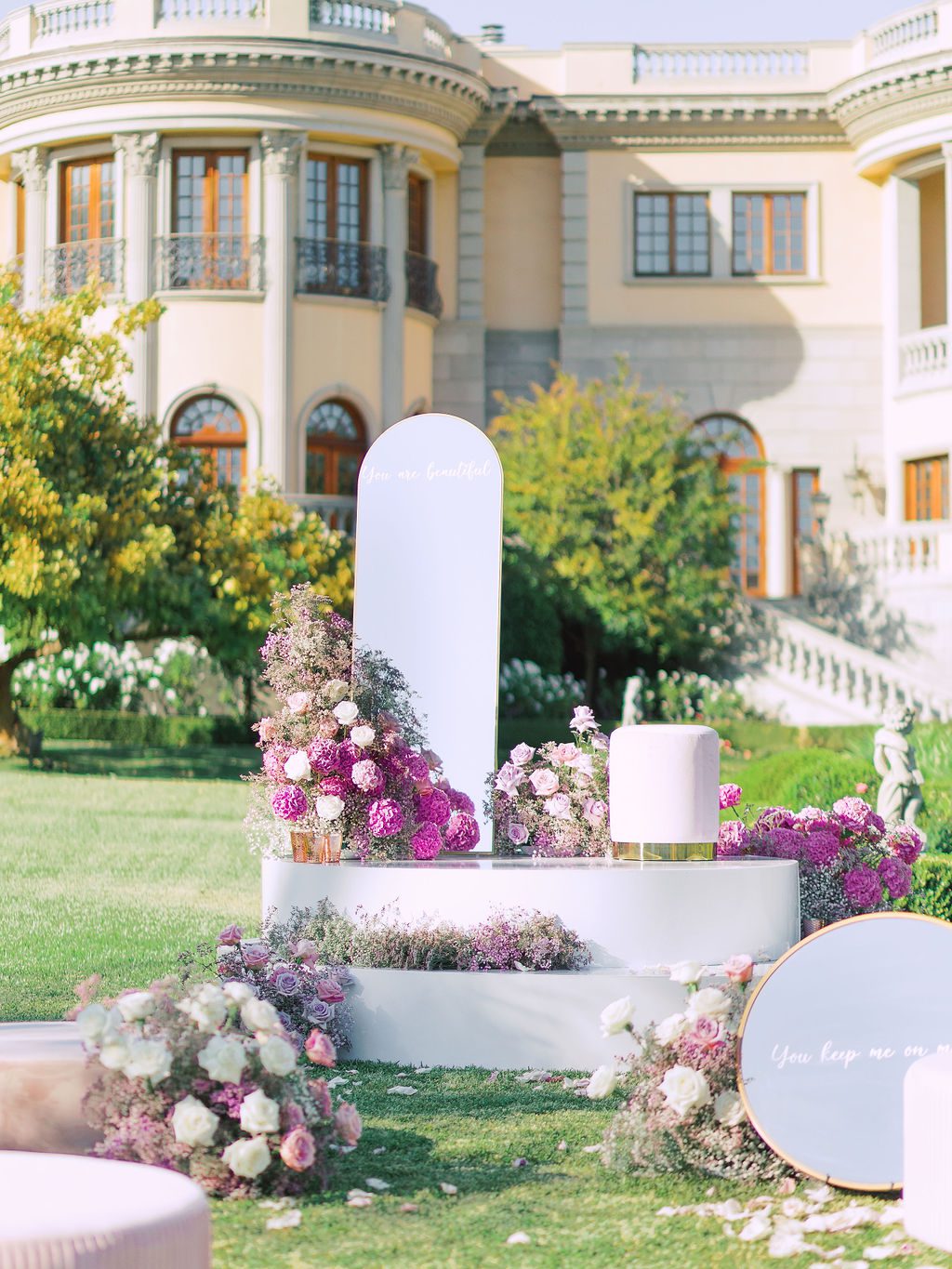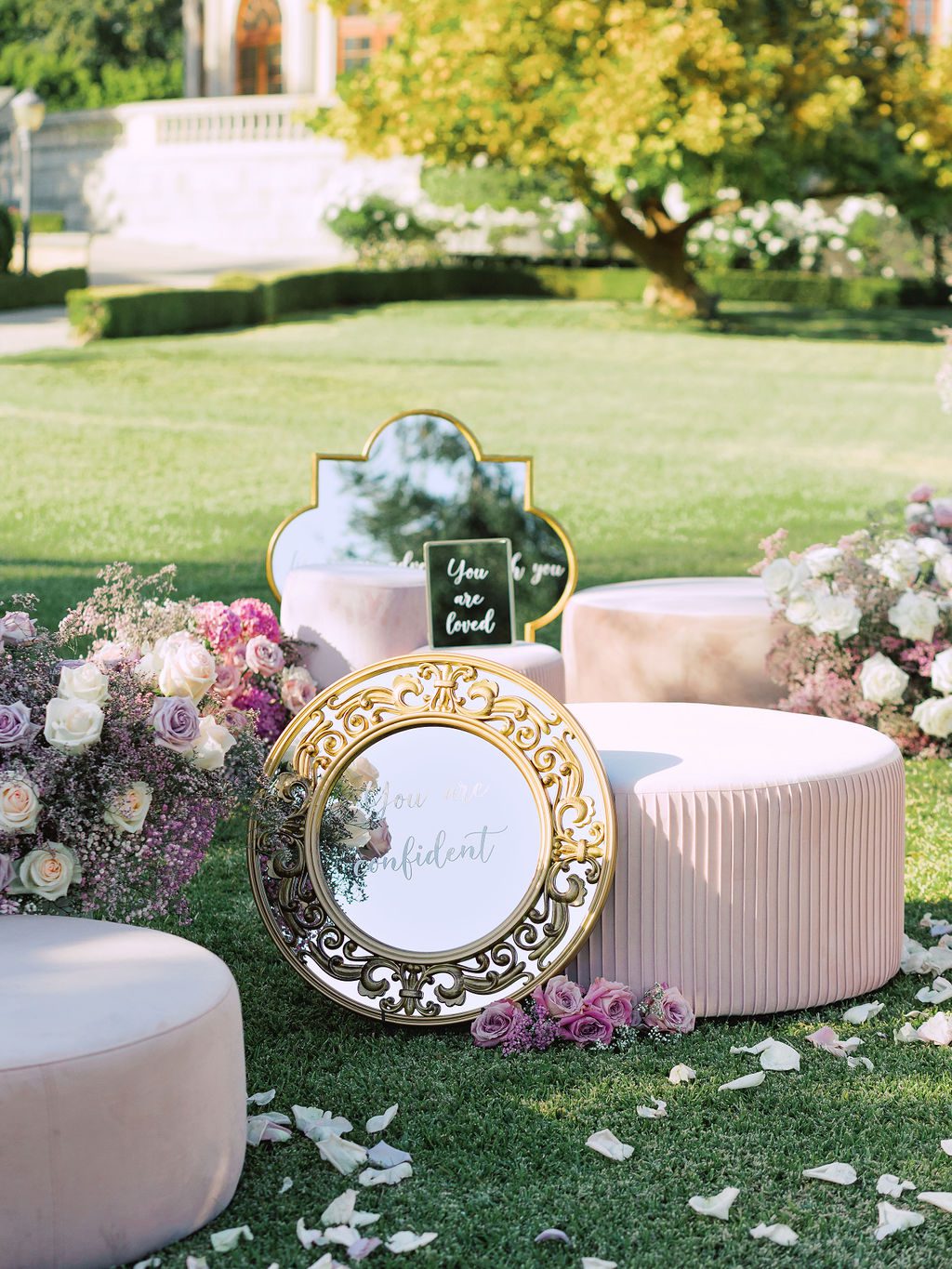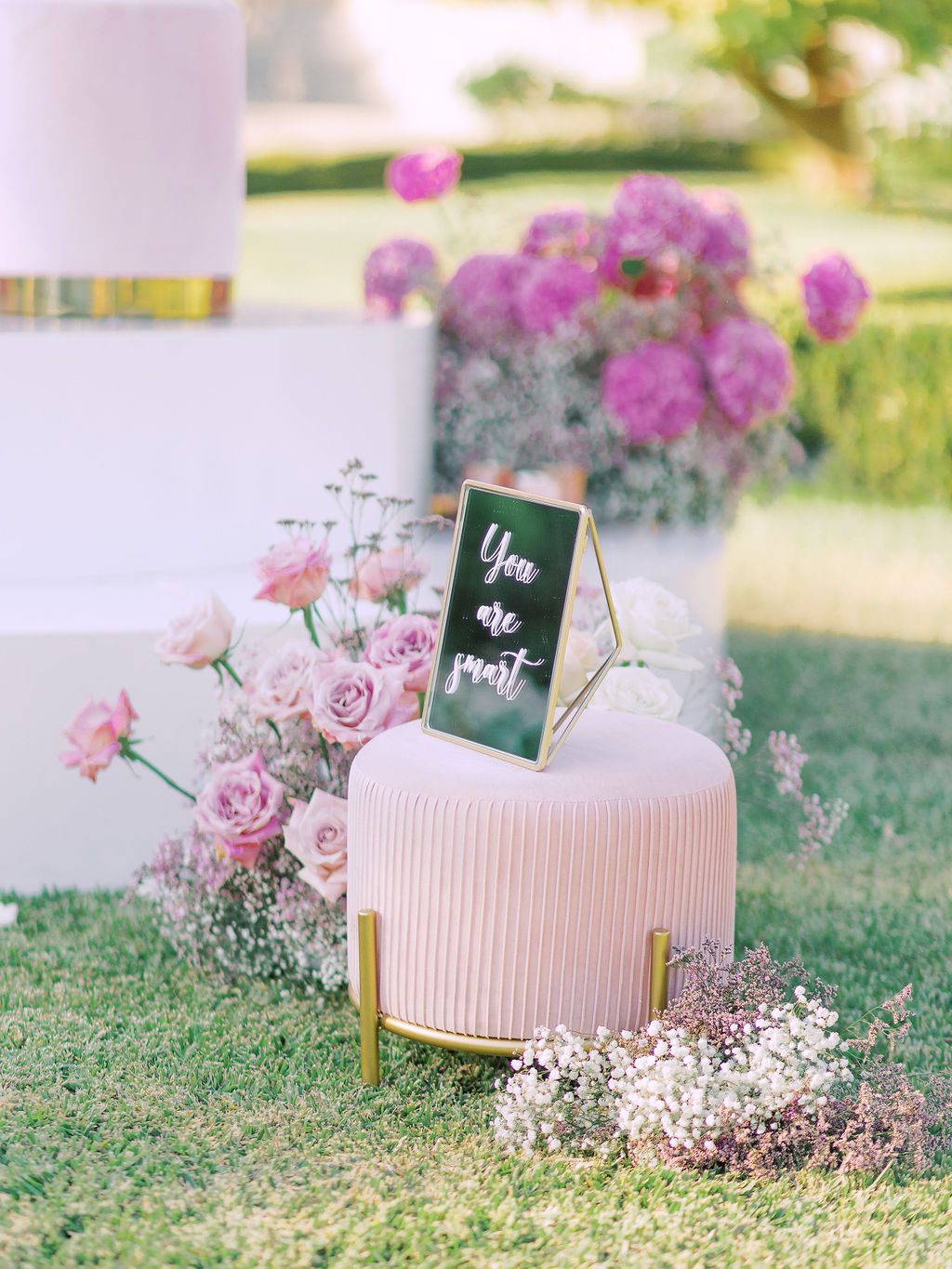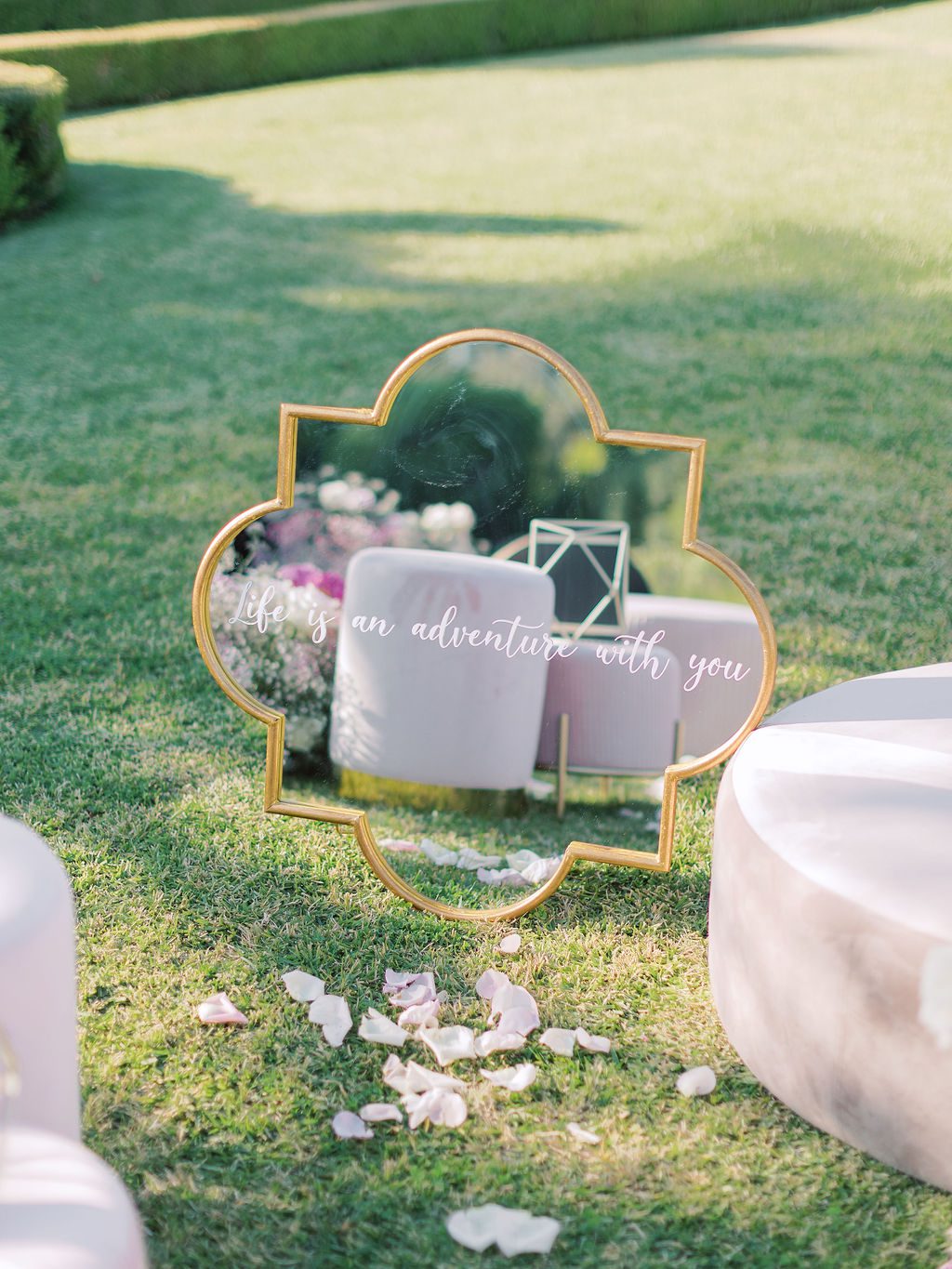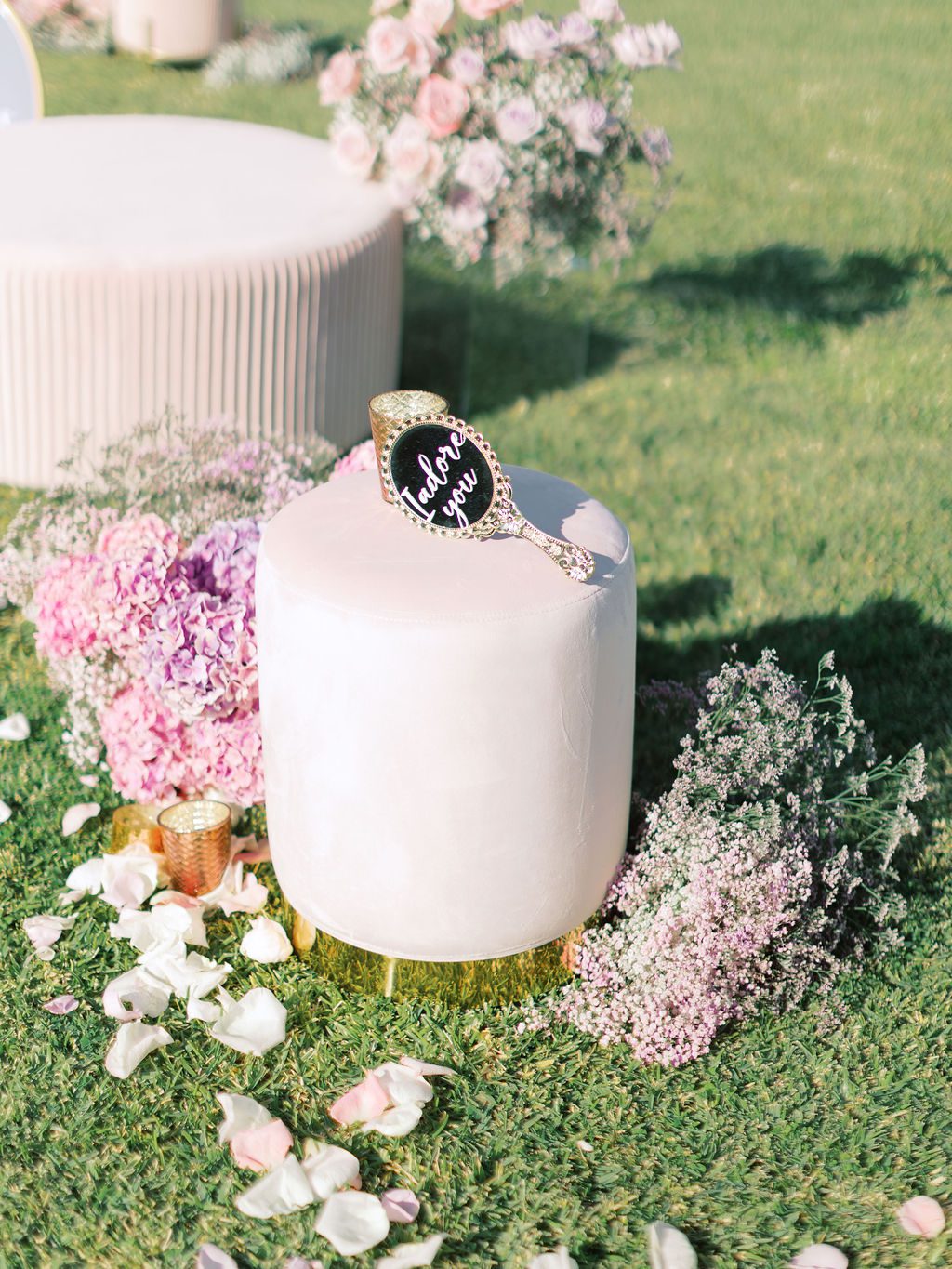 The Anniversary + Re- Proposal:
Not only did Kris surprise his wife but he also invited their closest family and friends to witness their beautiful moment. They got to pop some bubbly and toast to the couple!
The two of them celebrated with their sweet daughters and continued the weekend celebration with their loved ones.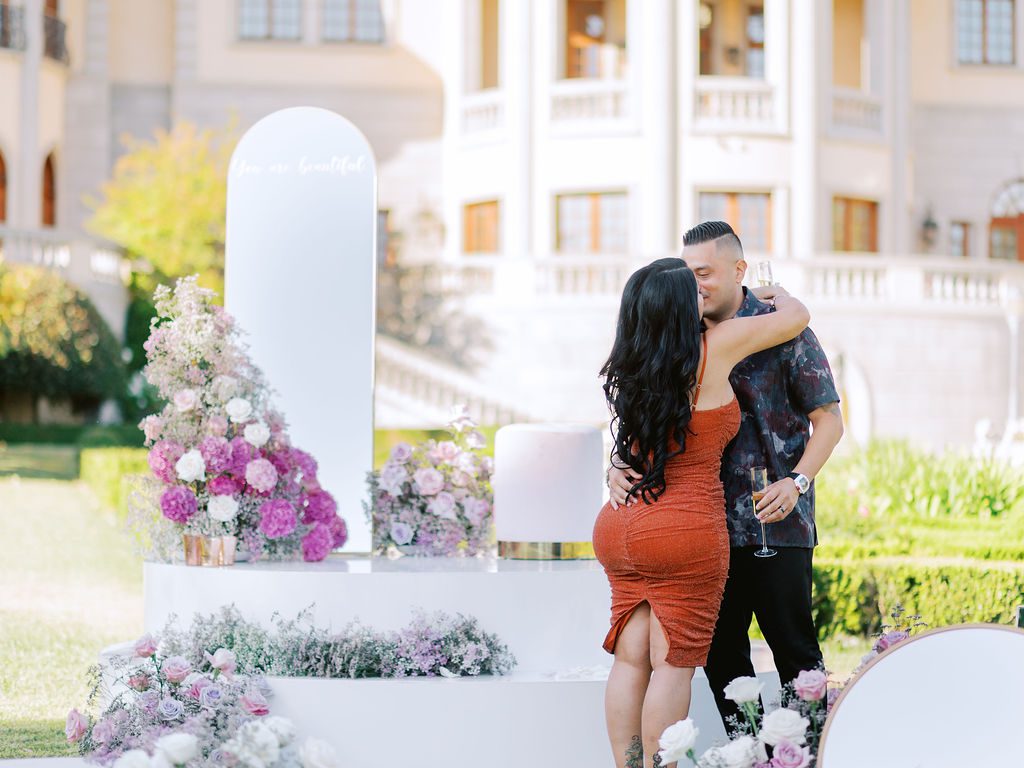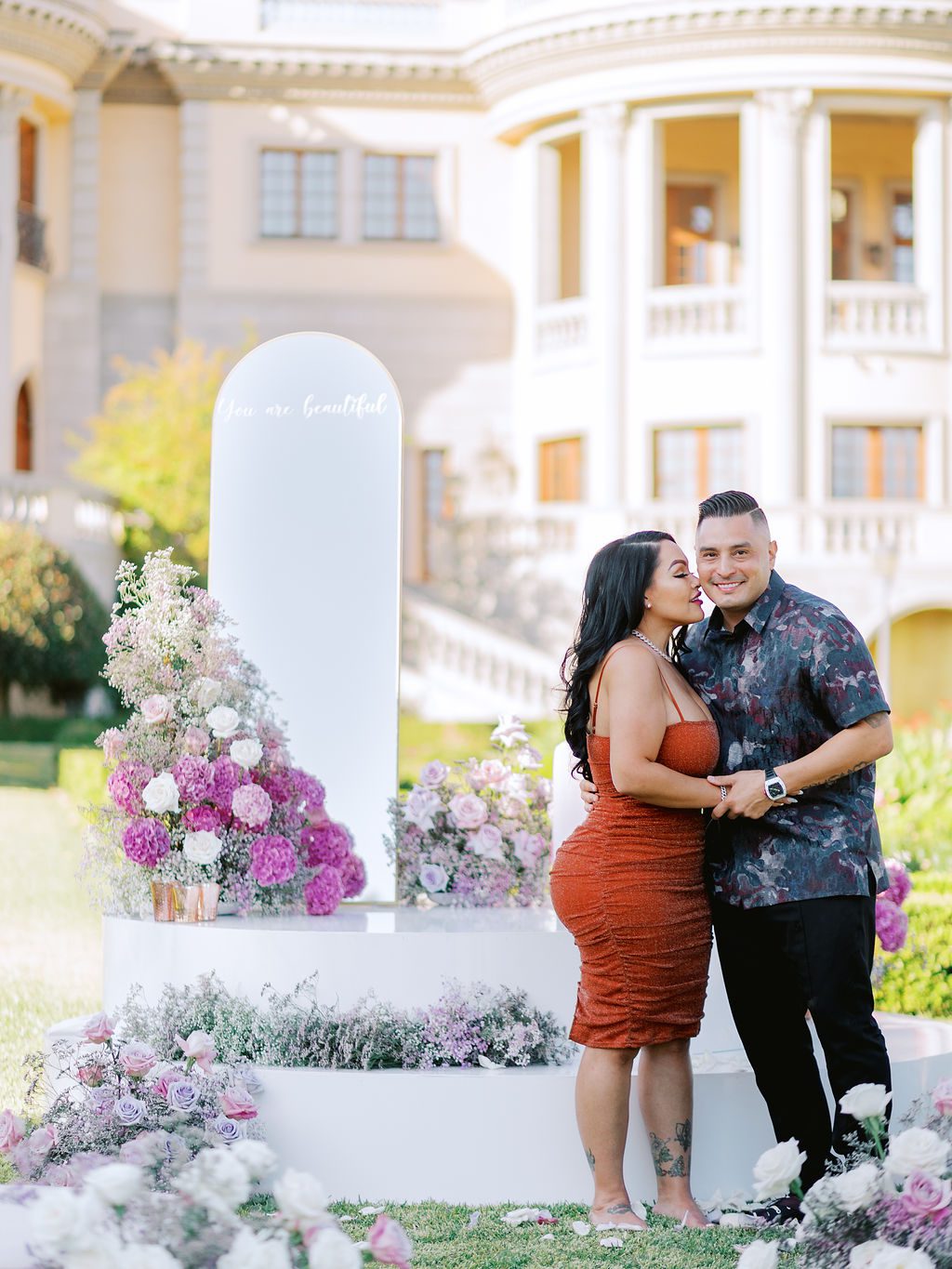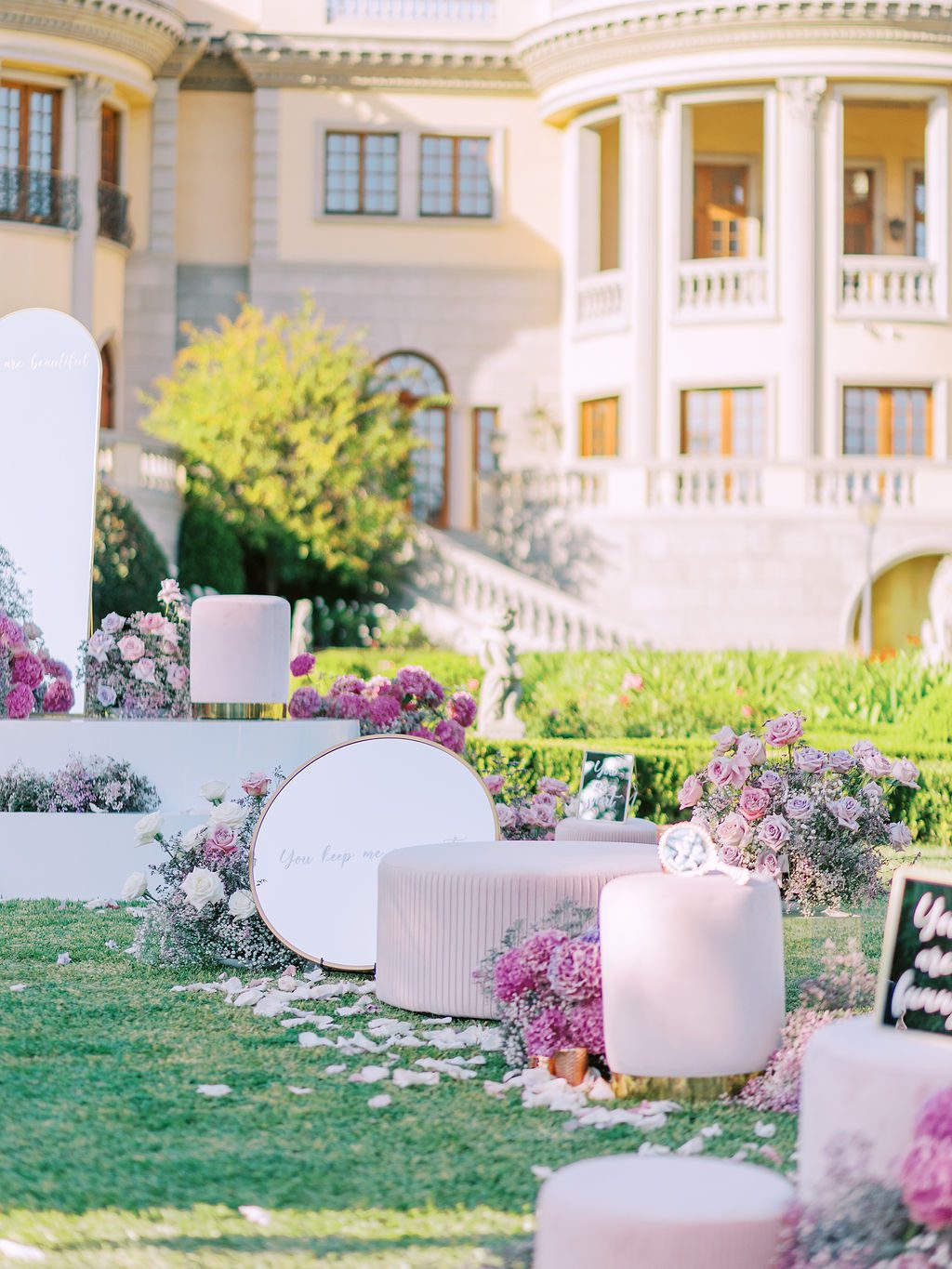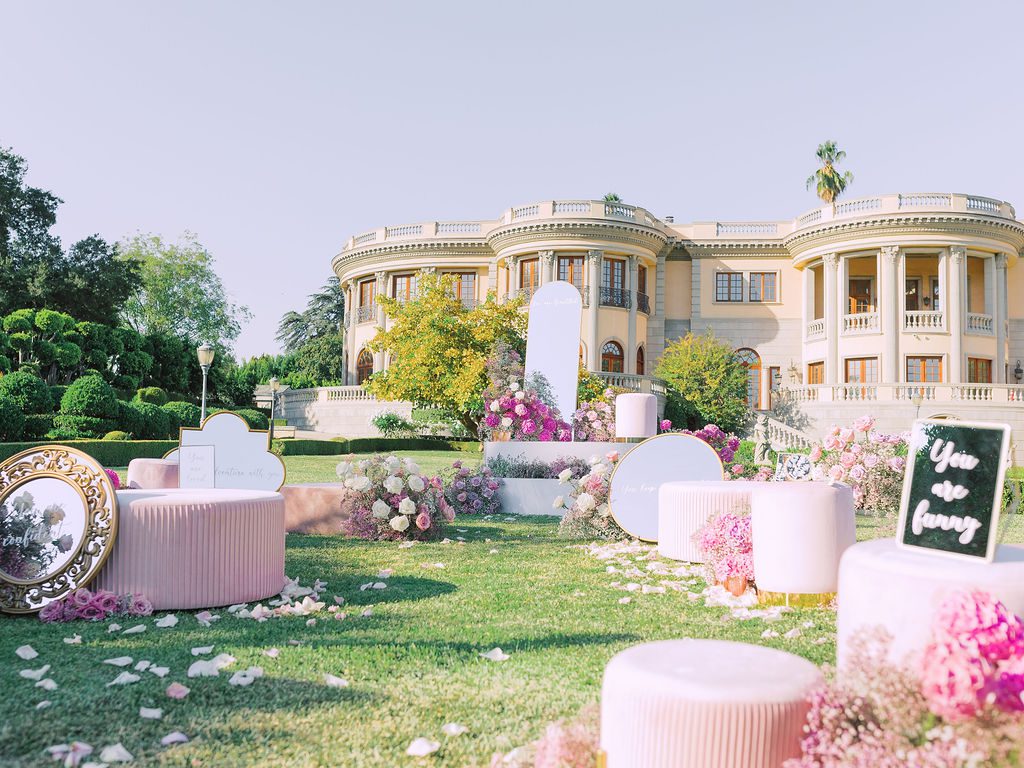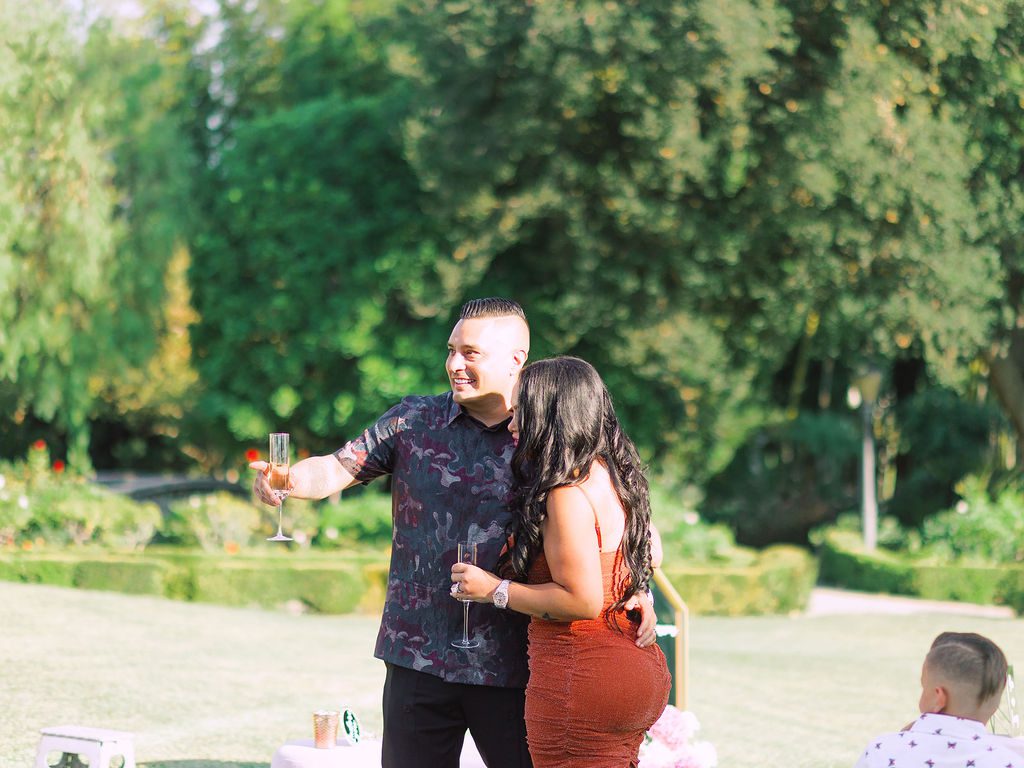 10 Year Anniversary Re-Proposal in LA
Looking to plan a luxury anniversary or proposal?
We can help. Your romantic and thoughtful event begins here.
---
Vendors:
Proposal Planners: The Yes Girls | Location: Private Mansion and Estate in Los Angeles | Photo: Ulises Flores