How To Hide Your Ring Box
In case you haven't heard, Box Sock, is a game-changer for wedding proposals. The true proposal secret is thin ring box.  This pocket sock expertly conceals the ring box, adding an element of surprise to your special moment. With 7 unique patterns to choose from, the element of hidden anticipation is taken to a new level.
Concealing the small ring box, it adds an element of surprise that elevates the proposal experience. With seven delightful patterns, you can find the perfect pair. Each Box Sock has the option to add the perfectly sized (thin) ring box.
7 Top Selling Patterns of Box Sock + Thin Ring Box:
1. Diamonds Rock: Navy and white diamonds dance in secrecy, setting the stage for your memorable  marriage proposal moment.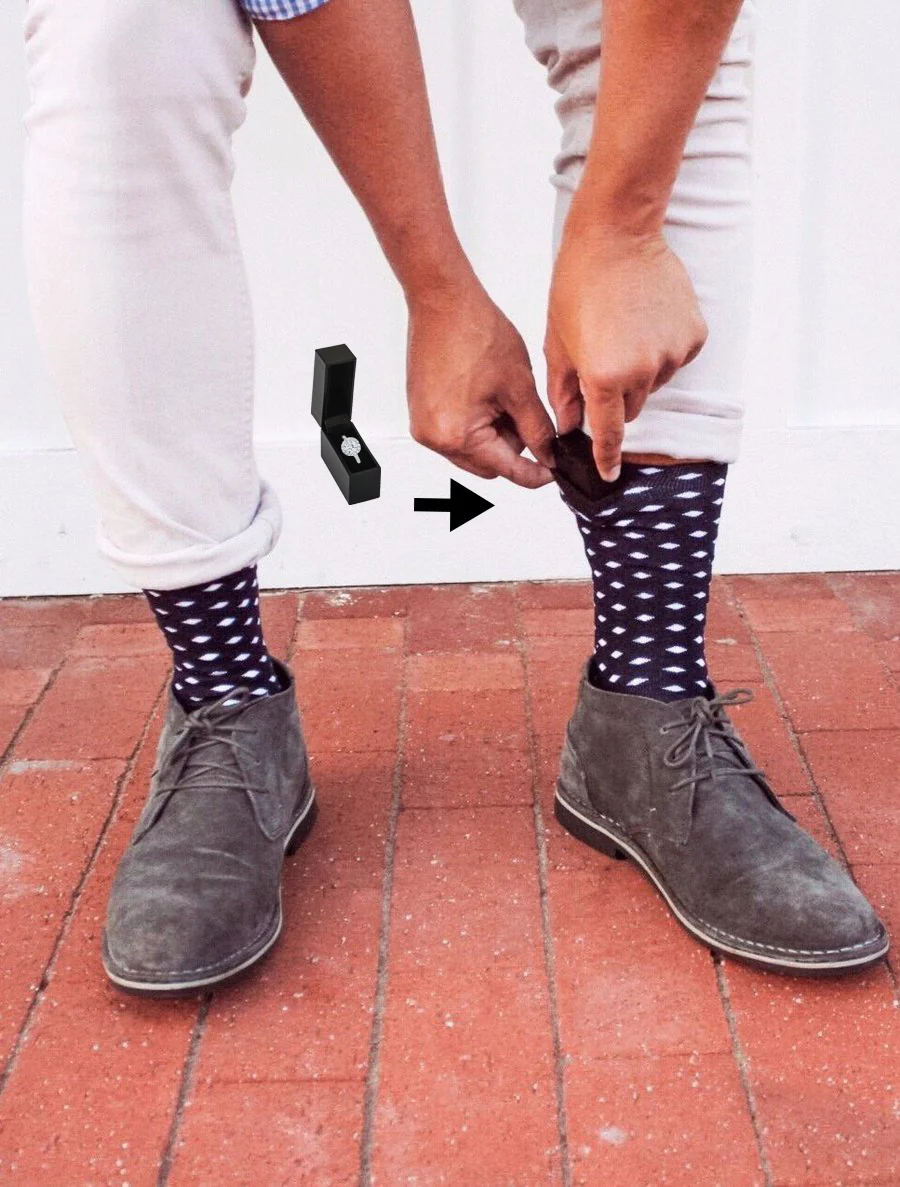 2. Marry Me – The Original: Classic and timeless, this pattern keeps the focus on the words that matter most. Makes for awesome engagement photos too!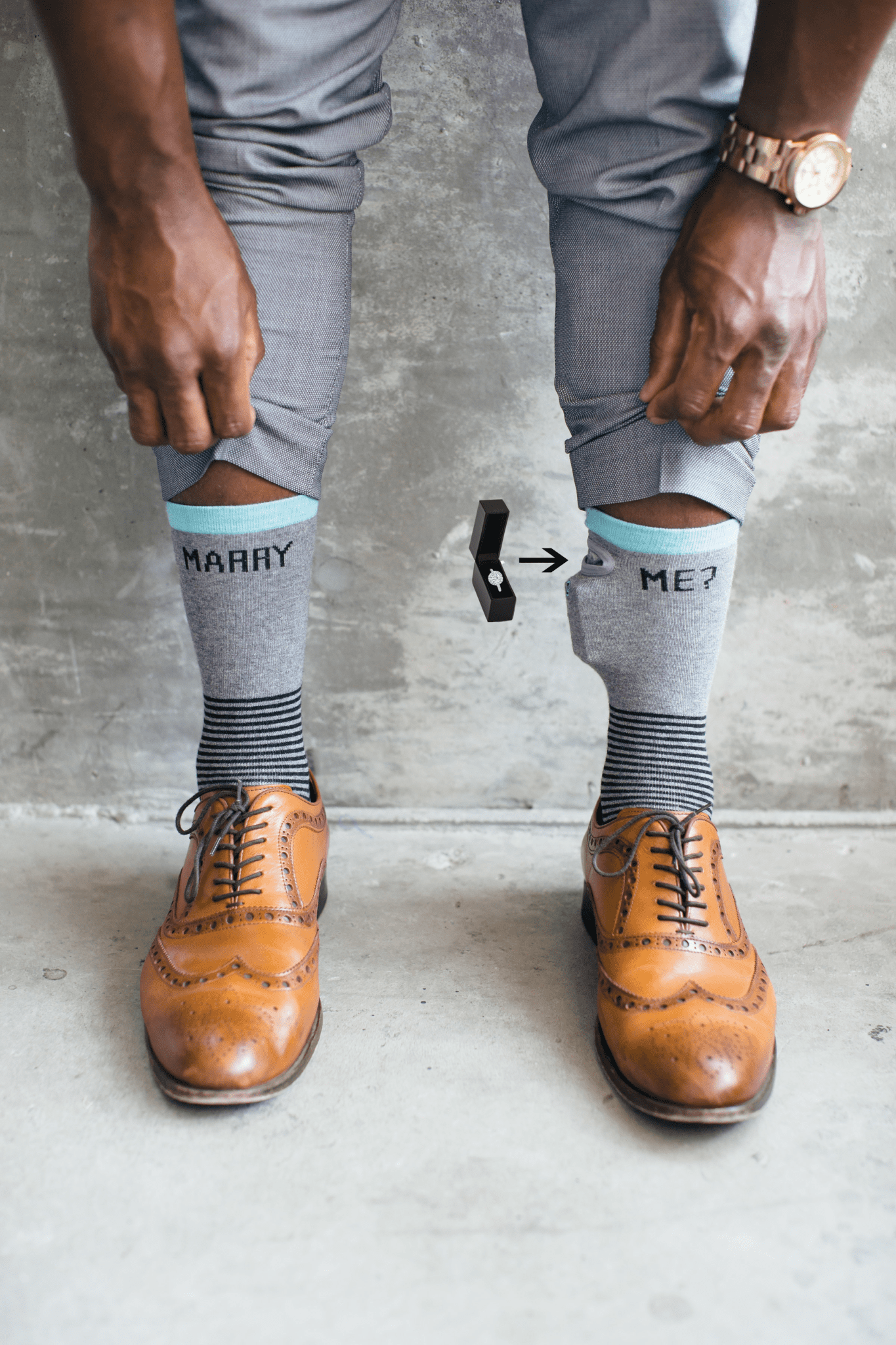 3. Marry Me – Blue Stripes: A twist on tradition, blue stripes add a touch of sophistication to your heartfelt question.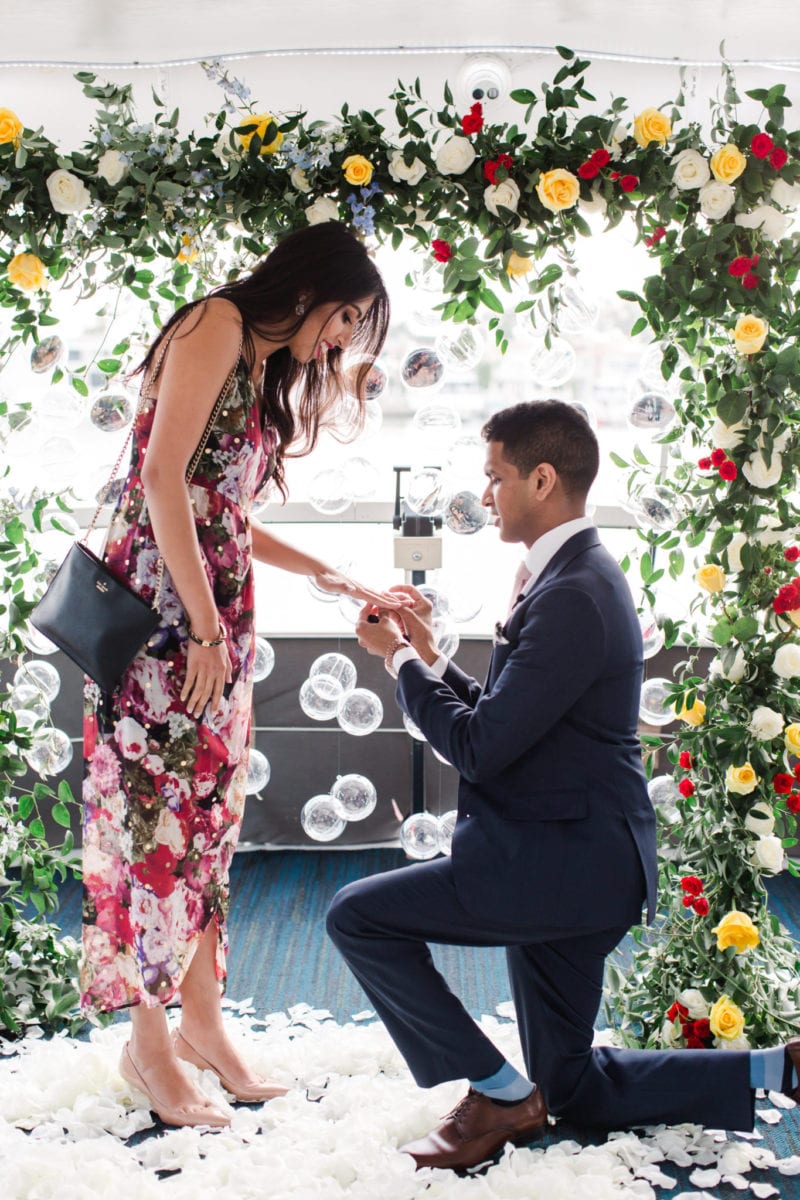 4. The Next Step: Perfect for Napa wine country proposals, the classic burgundy pattern exudes elegance and romance.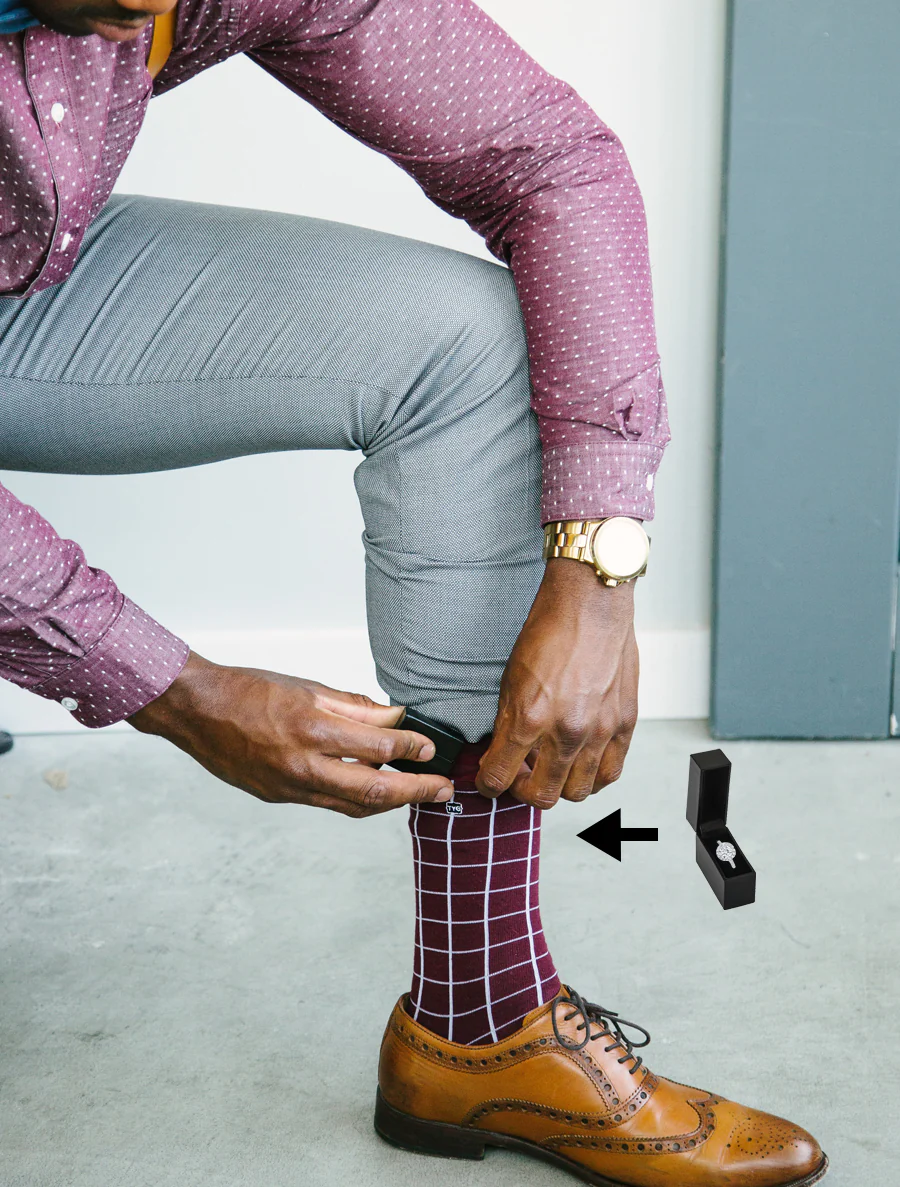 5. Love at First SITE: A nod to tech-loving couples, this pattern merges passion of gaming, coding, all things tech with romance.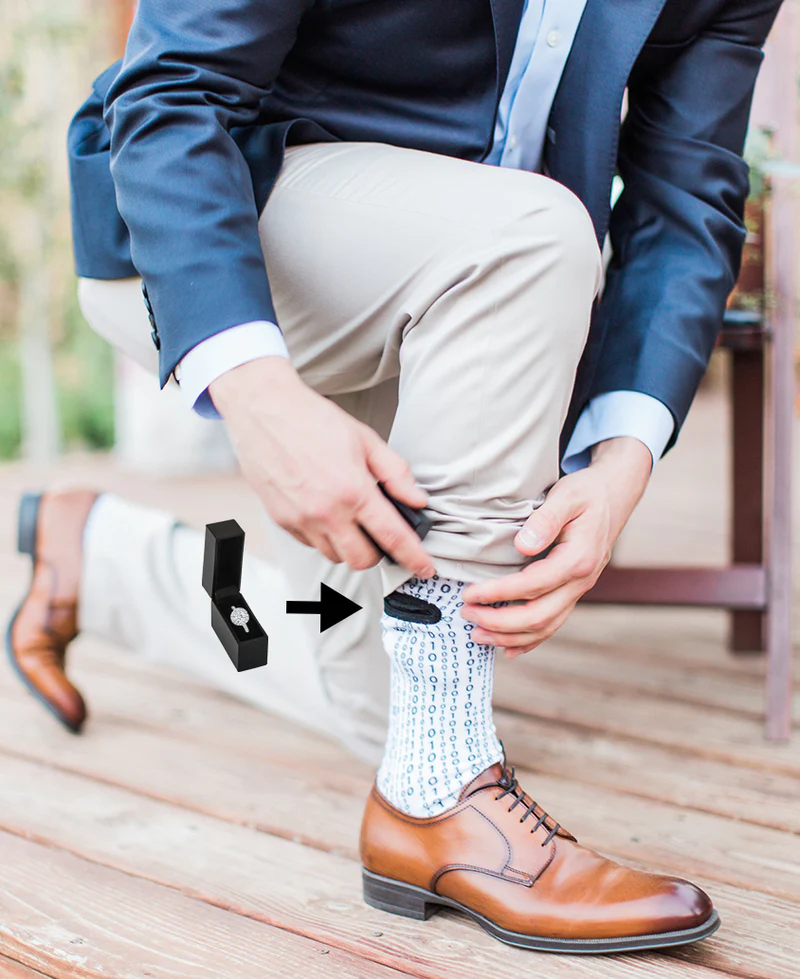 6. Head Over Heels: Transport yourselves to a tropical paradise, with beach-inspired vibes in classic black and white hues. Where are our west coast lovers?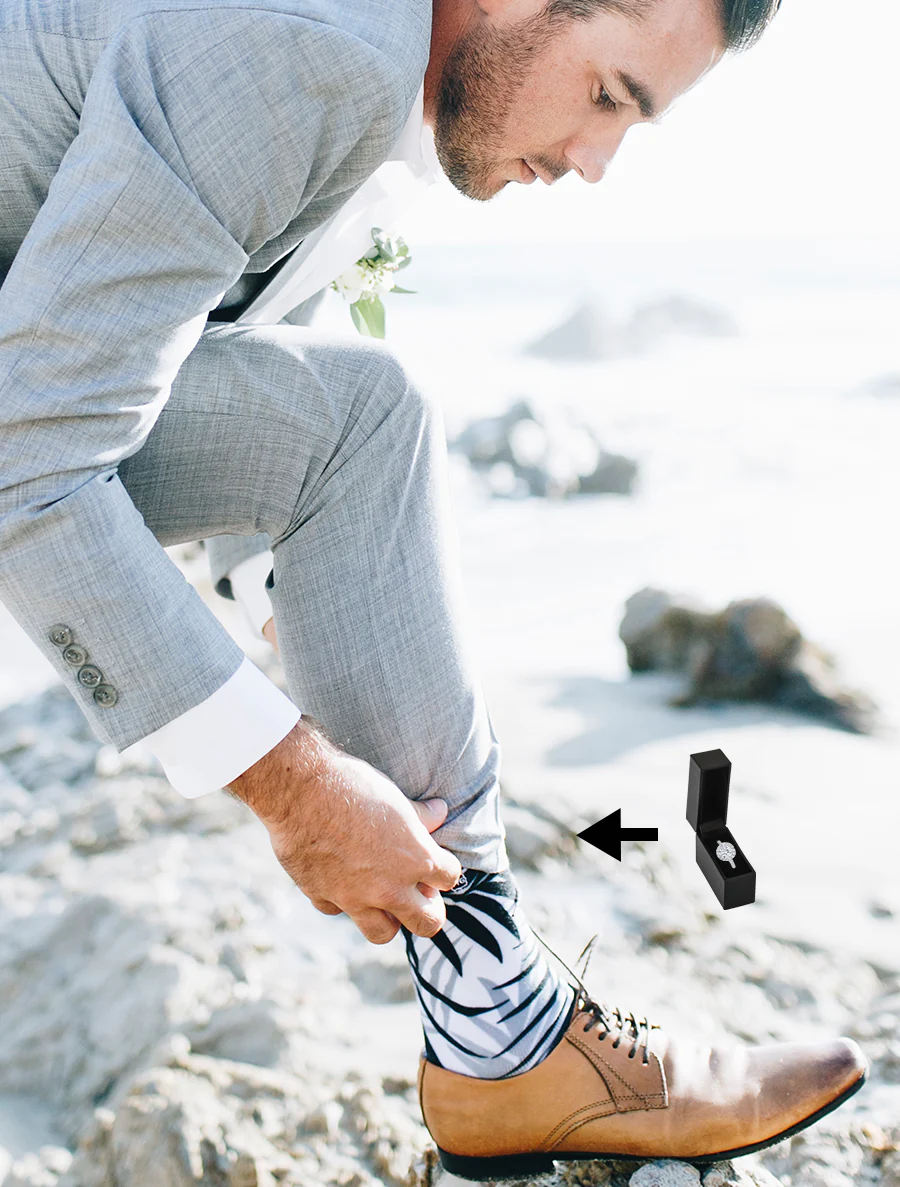 7. Crushin' It: East coast lovers will adore this tropical design that whispers of sun, sand, and forever love.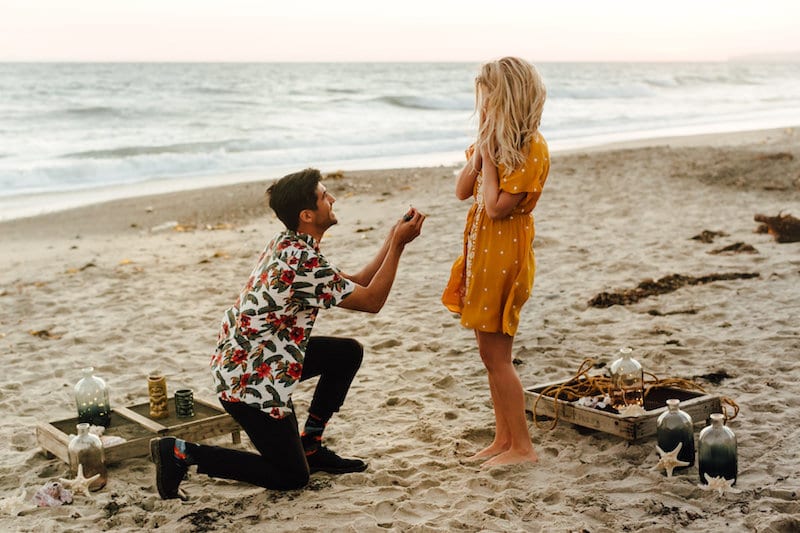 The Ring Box Sock seamlessly blends style and functionality, ensuring your proposal remains a well-kept secret until the perfect moment. Its hidden pocket is your trusted ally, safeguarding the symbol of your commitment until the opportune instant arrives.
As you slip on your chosen Box Sock pattern, anticipation and nerves kick in but your ring box will be secure. Each step carries the promise of forever, wrapped in the element of surprise. Your partner will be unaware of the treasure concealed within your dress socks.
Tip for the Proposal Moment:
Once you arrive at your beautiful location, ideally with a beautiful personalize set up created just for her, that will be your cue. Share all the reasons why you love your partner and can't wait to marry her. Drop down to one knee and seamlessly pull out the concealed ring box in the sock pocket for its grand reveal.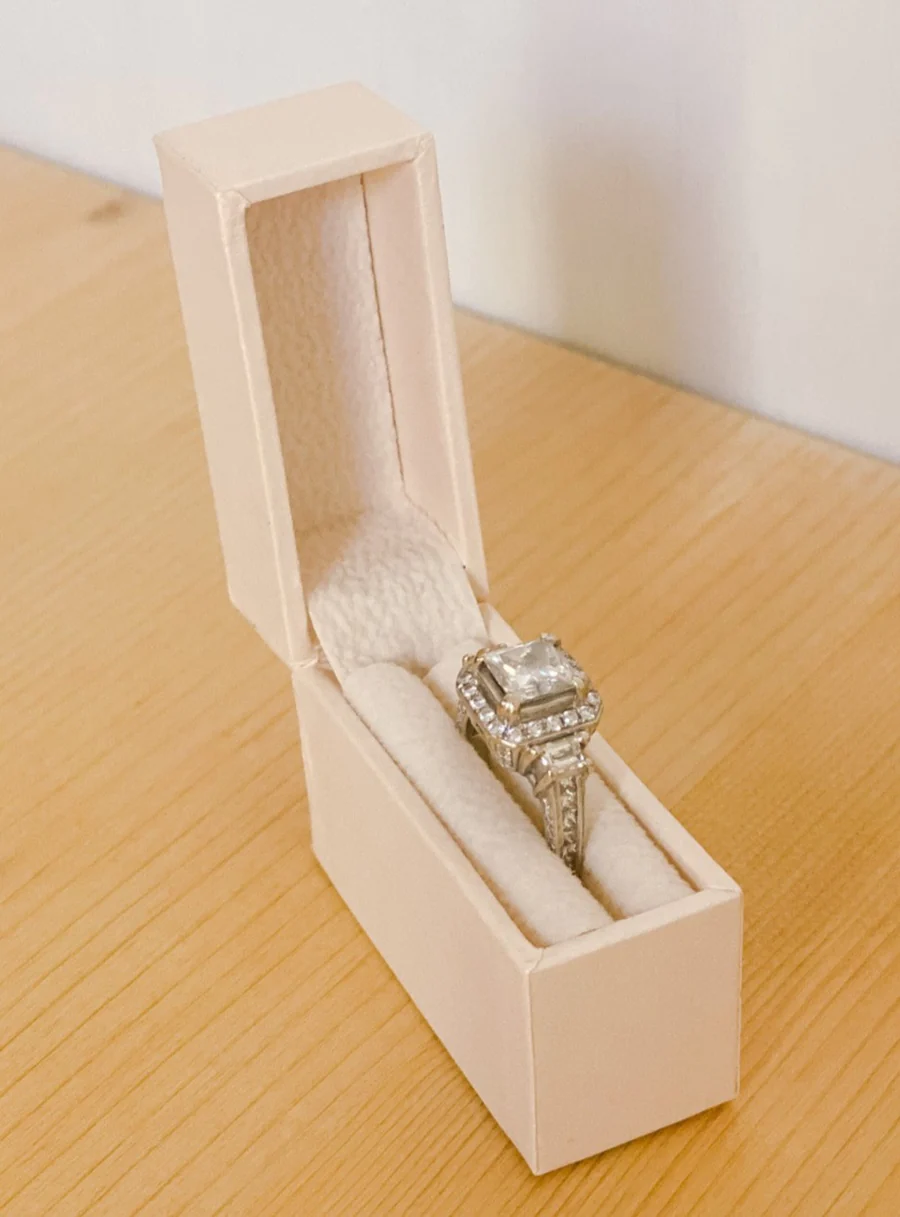 What to Wear For Your Engagement:
Choose the Box Sock that resonates with your style, mood, and location. Have fun with the Marry Me socks after she says yes in photos too. With Box Sock, your journey toward "yes" is destined to be as unforgettable as the love you share.
What to avoid on your proposal day?
A bulky ring box in your pants pocket that makes it obvious you are trying to hide something. Remember the true Proposal secret is Thin Ring Box
Box Sock ships from the USA. Discreet packaging so it won't blow the surprise. Photos: Box Sock | Jessica Rice