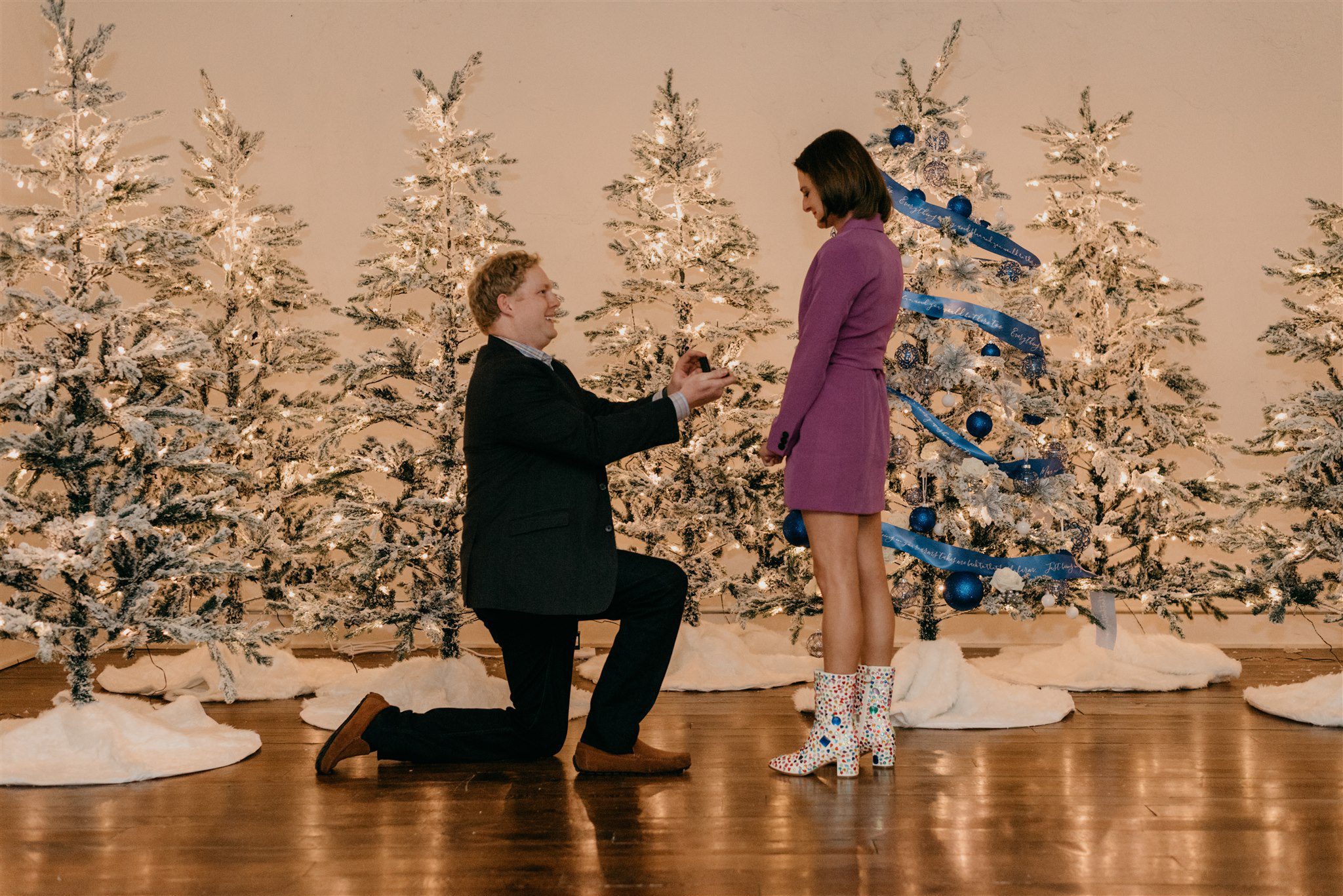 December is my favorite month for proposals, I love when we get to incorporate all of the things that make the holiday season magical in our proposals! Dan came to us wanting to propose to his sweet girlfriend Kristina in Dallas, Texas with as many Taylor Swift references as possible (it goes without saying, she is a HUGE fan). He had so many sweet ideas just needed some help pulling them all together -that's where we come in!
The Details: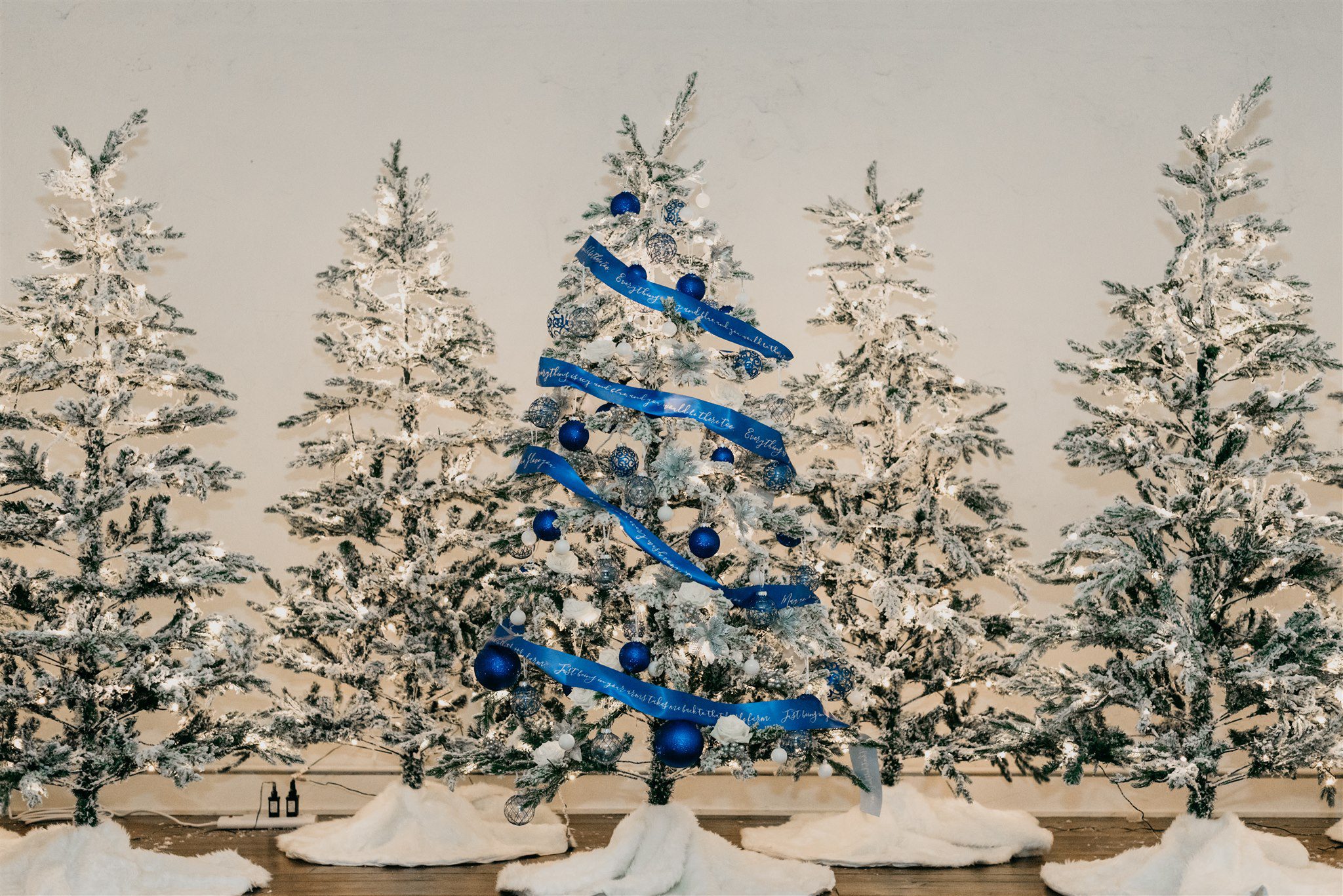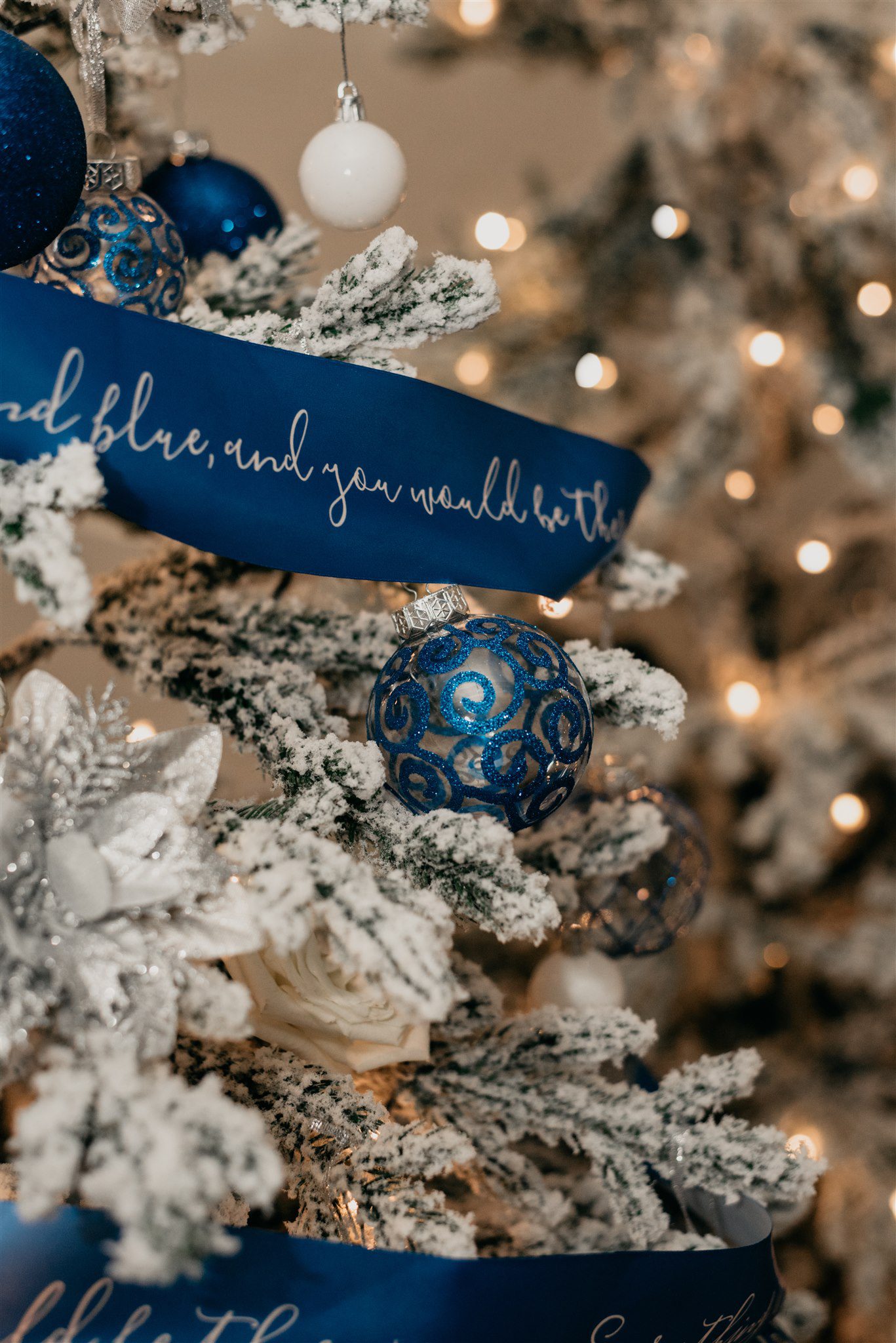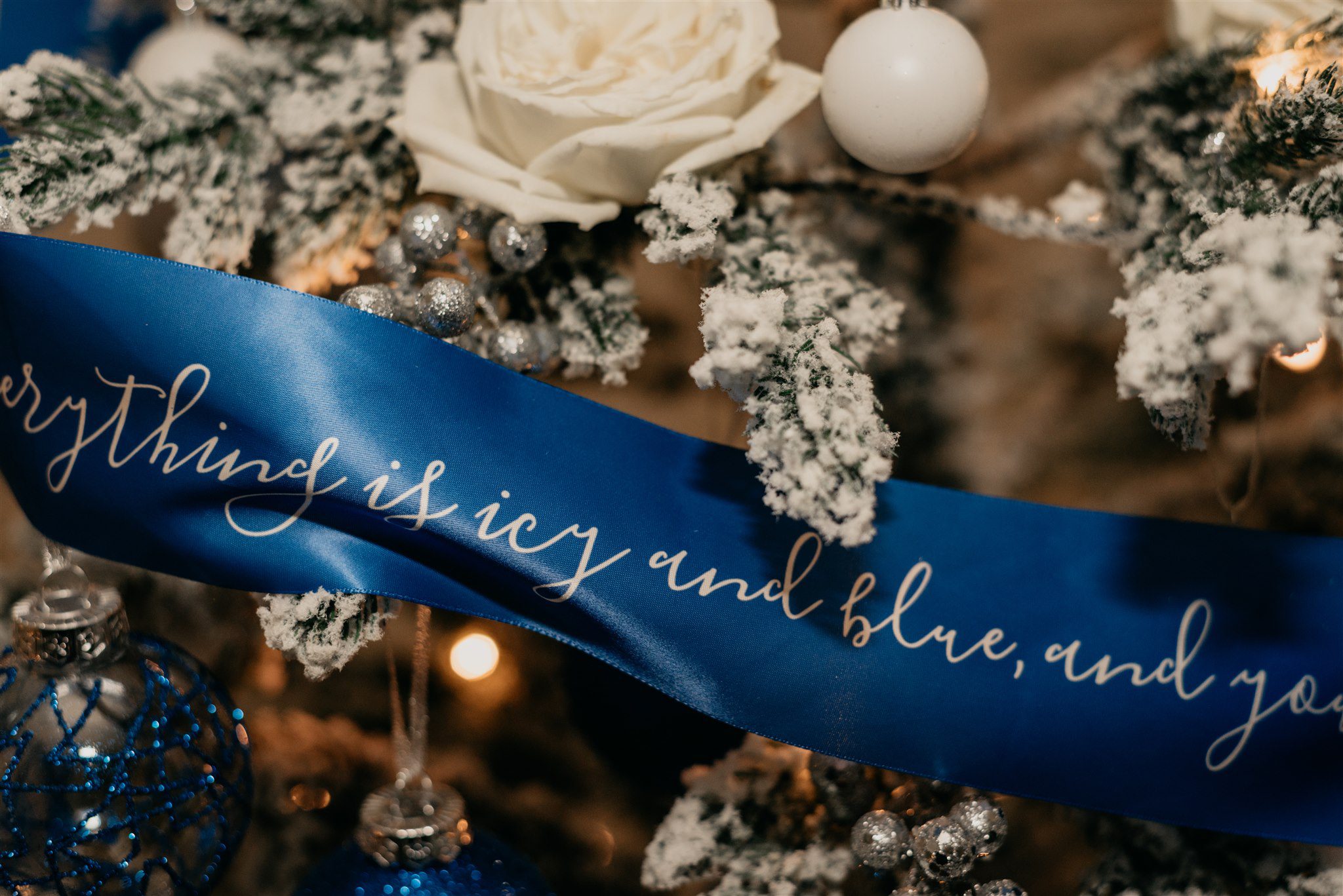 Since Dan was proposing in December, we always jump at the opportunity to utilize the magic the holiday season naturally creates. Taylor Swift wrote a song named Christmas Tree farm, so we took this idea and ran with it! We created an indoor Christmas Tree Farm for Dan and Kristina to enjoy! When they entered the room, it was dark and Christmas Tree Farm was playing on a speaker, as soon as the song said "just like magic" all of the Christmas tree lights turned on – this was Dan's cue to get down on one knee and ask Kristina to marry him!
The details for this proposal were not overlooked; with the center tree decorated in a blue color scheme to represent Kristina's favorite color, and a blue ribbon that had the lyrics to the song playing as a keepsake that she can decorate their Christmas tree with for years to come!
The Proposal: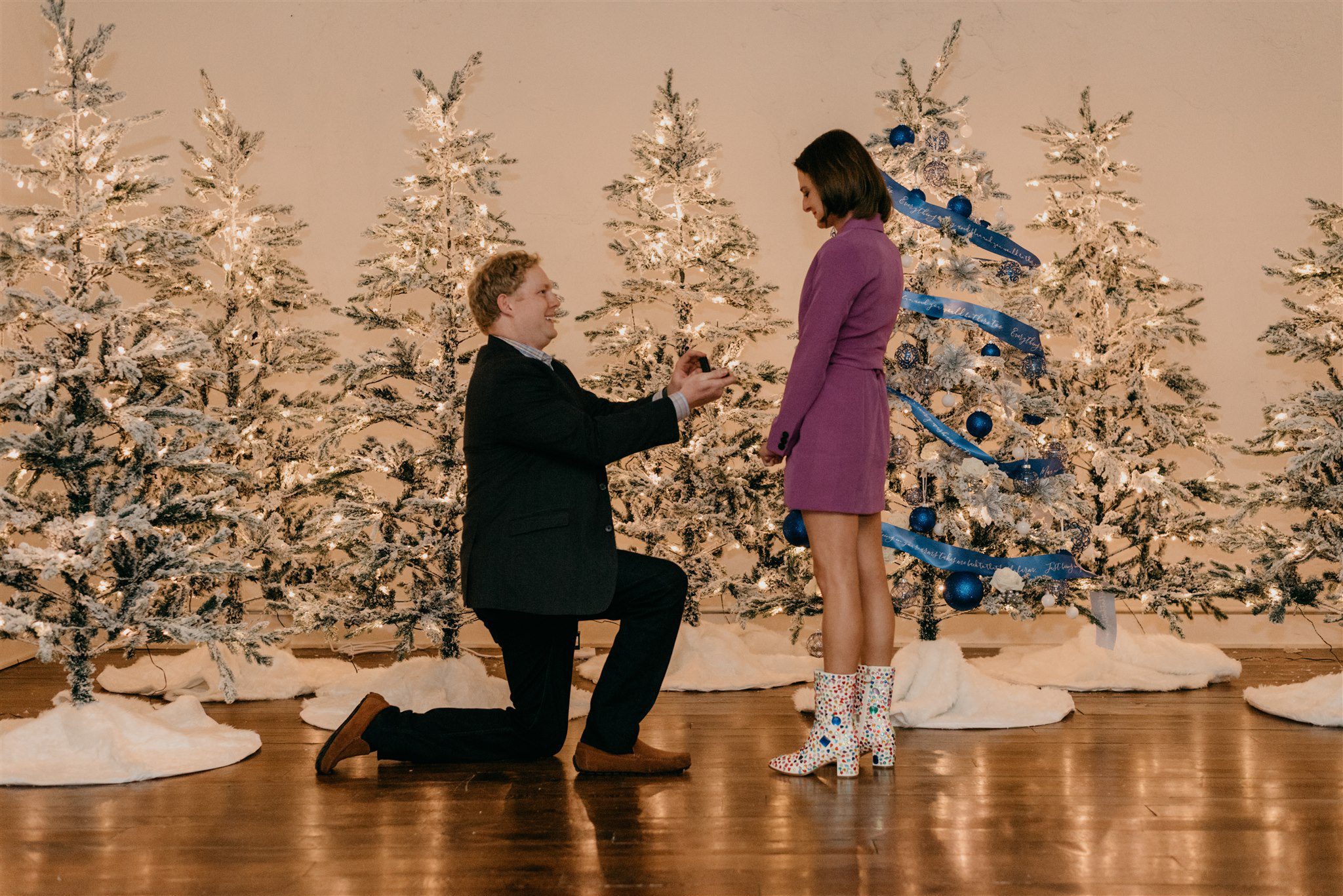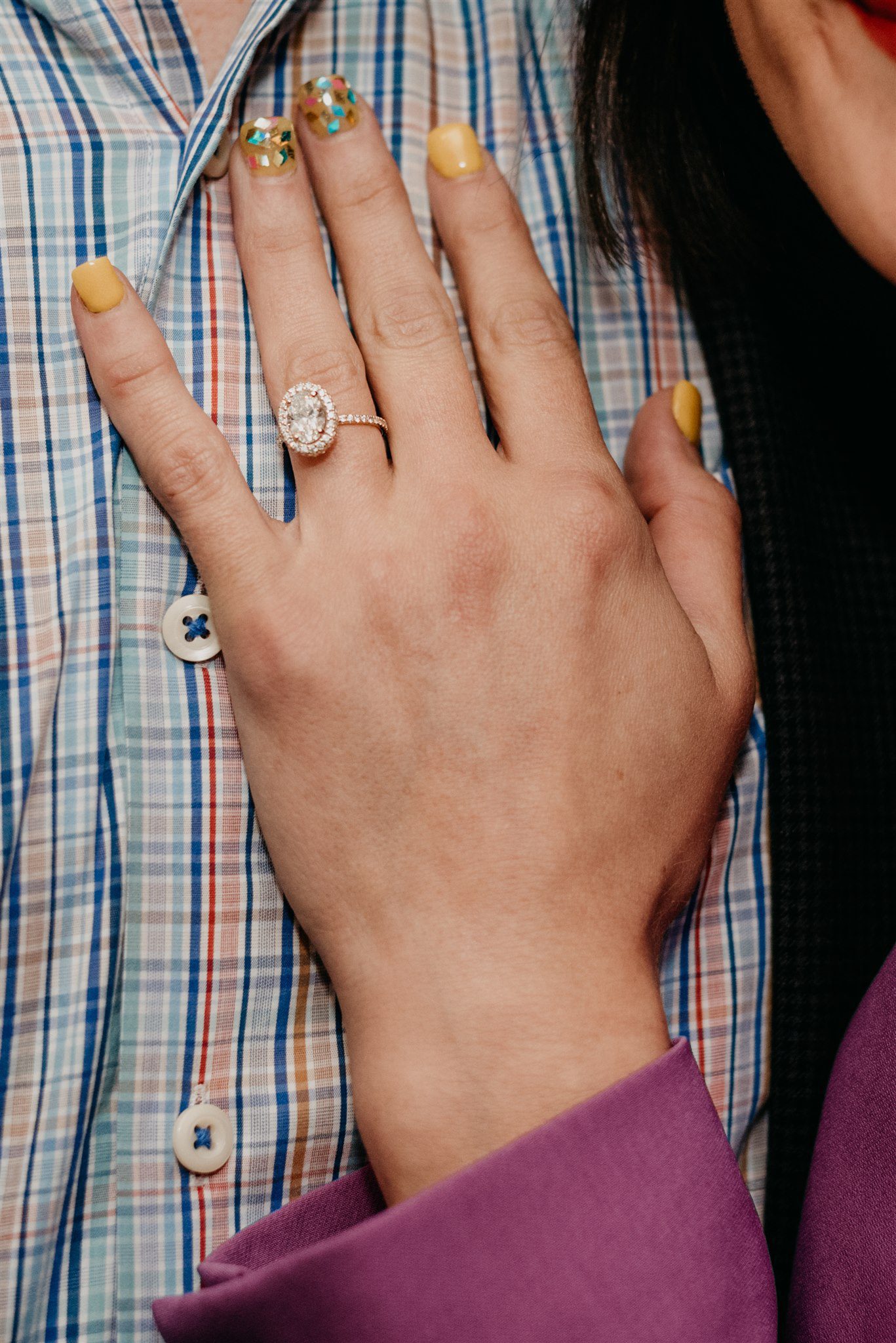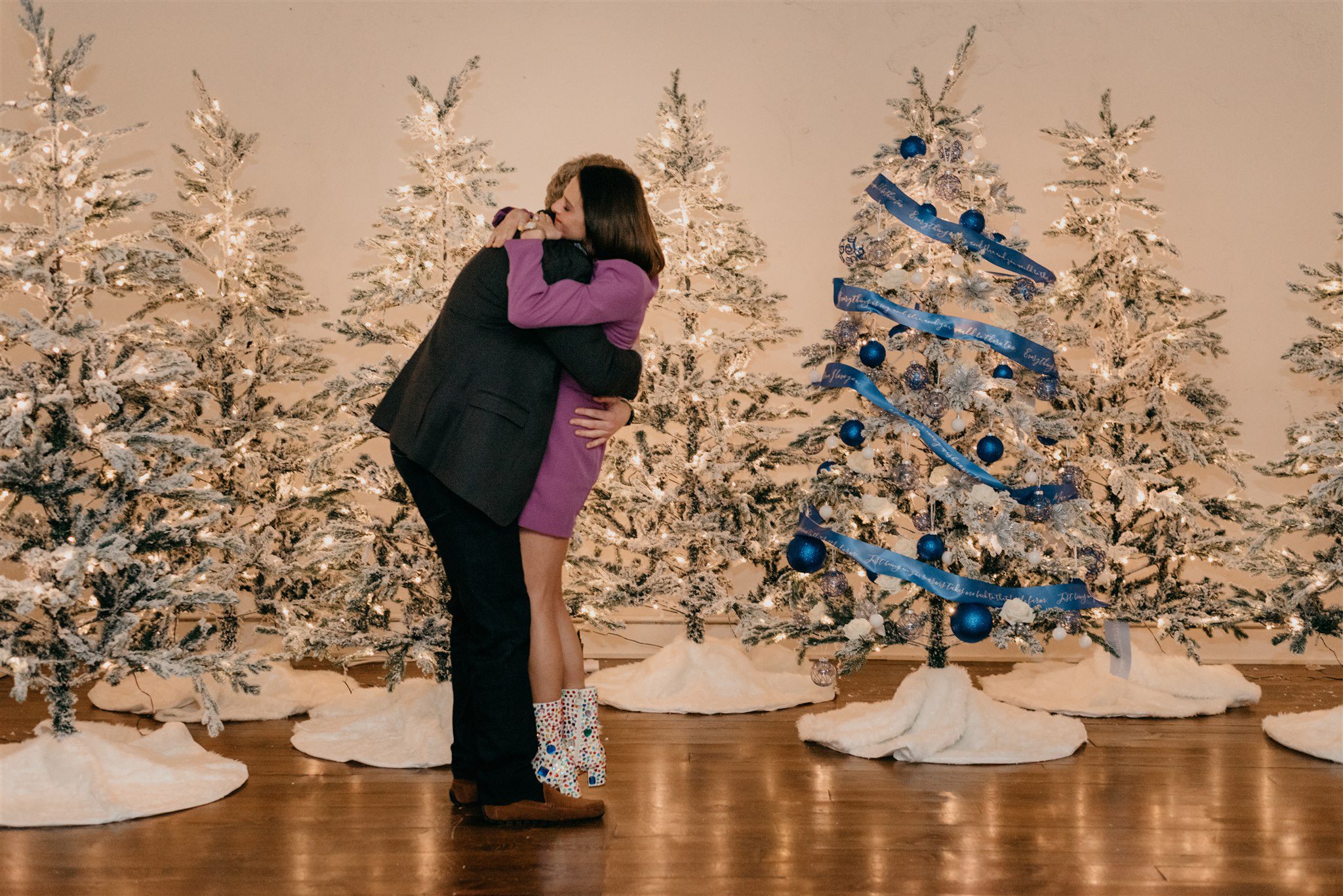 There was not a dry eye in the room following the proposal, especially when Dan & Kristina's family and friends came out of an adjacent room to surprise Kristina! What a way to kick off the holiday season! We feel so honored to have played a part in this sweet couple's proposal and cannot wait to hear about all of the Taylor Swift references the wedding has! ;)
Congratulations Dan and Kristina!
WANT A CUSTOMIZED MARRIAGE PROPOSAL OF YOUR VERY OWN?
GET STARTED CUSTOMIZING YOUR PROPOSAL TODAY!
Vendor Love:
Proposal Ideas and Planning: The Yes Girls | Photographer: Courtney Cole Photography | Proposal Socks and Thin Ring Box: The Box Sock