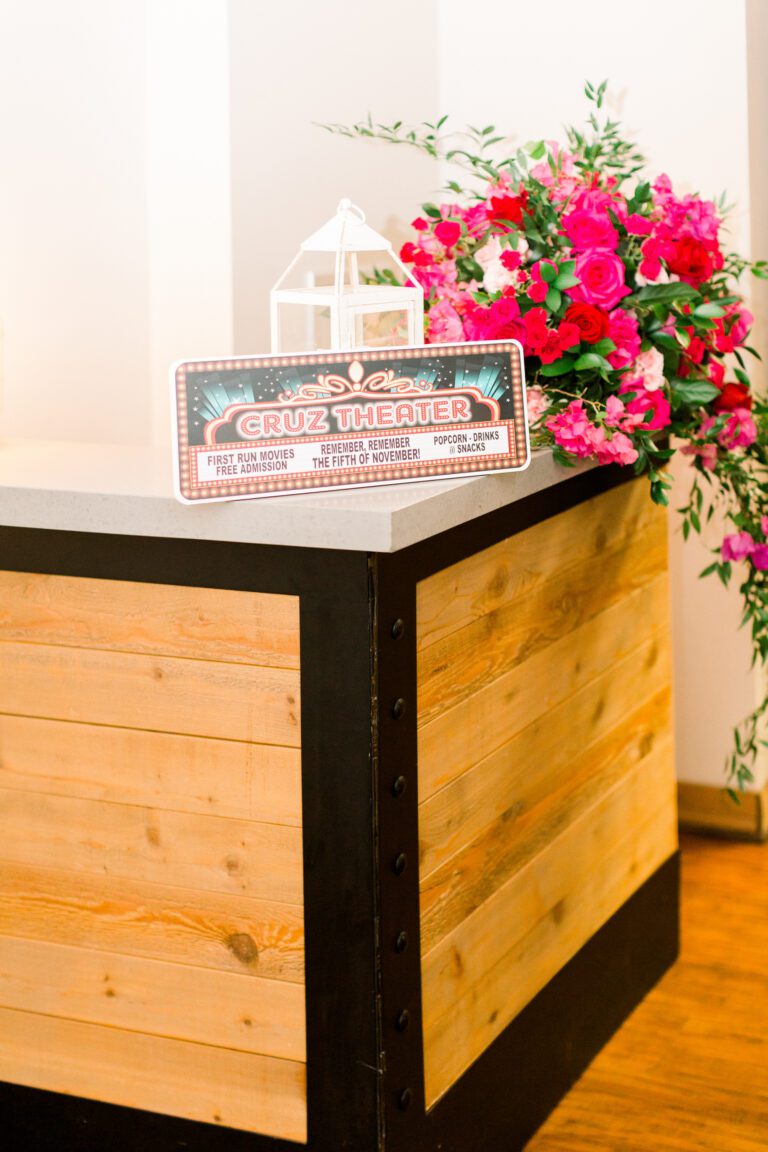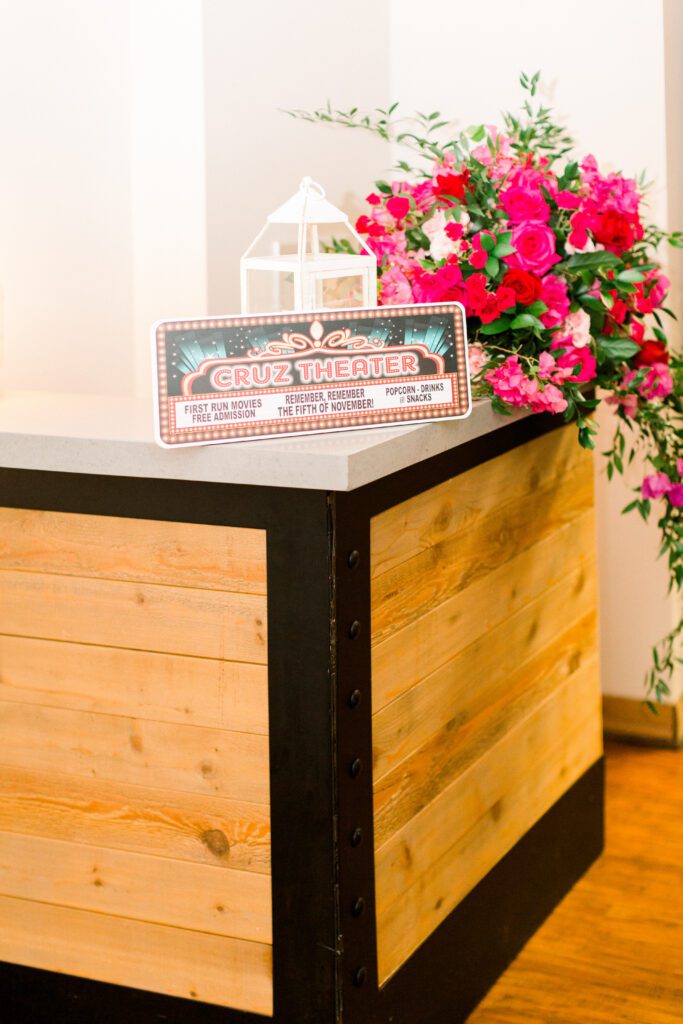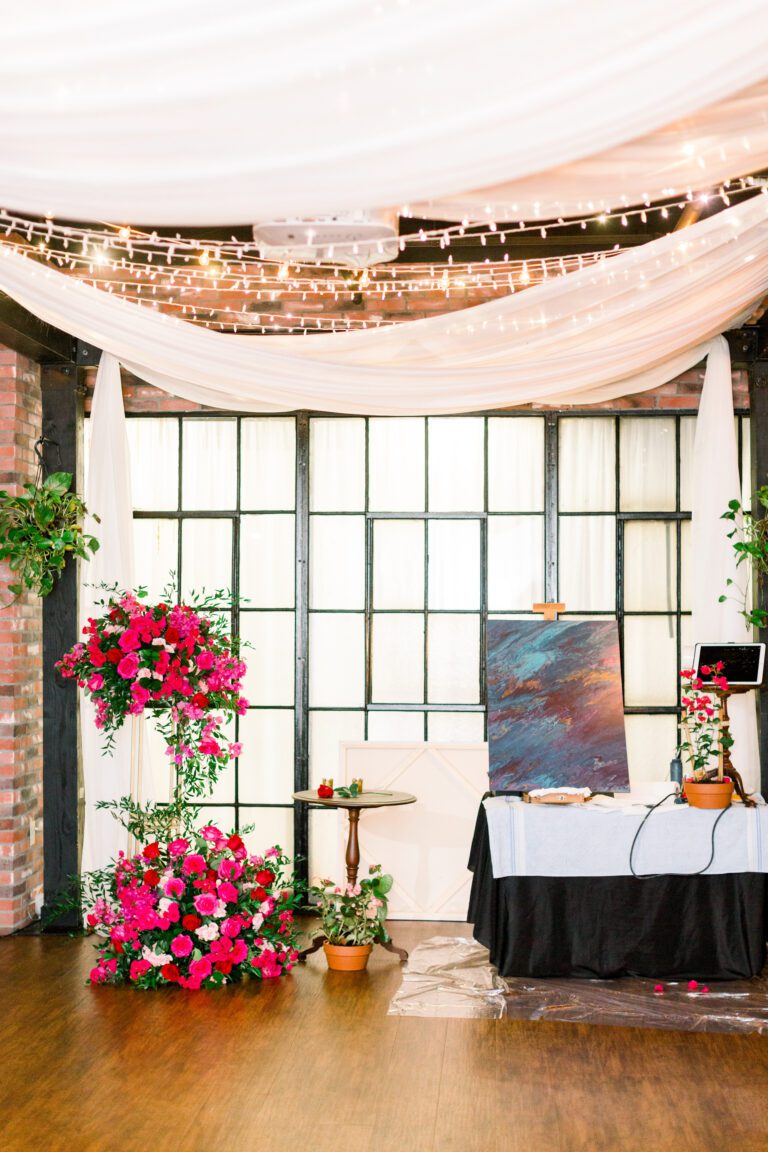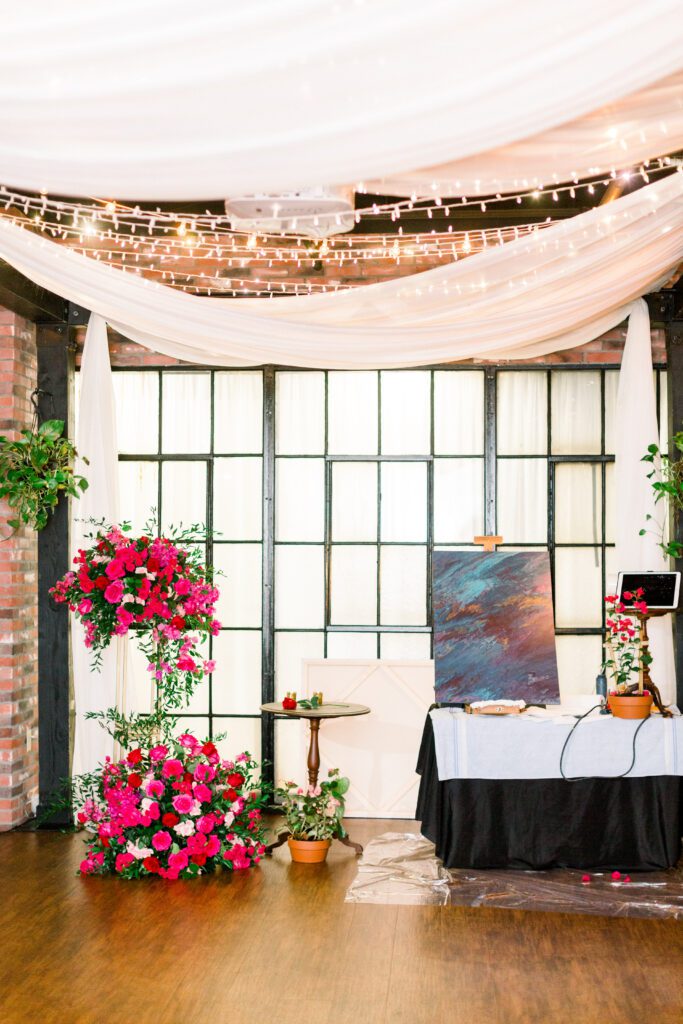 This custom live art proposal in Orlando was so much fun to bring to life! Franki put thought into every last detail of the proposal and wanted nothing more than to make this a remarkable day for his girlfriend, Mayelin.
The thoughtful details started with the proposal date, November 5 – Franki chose this date because of a quote that reads "Remember remember, the fifth of November" from his and Mayelin's favorite movie "V for Vendetta". When Franki told us that the two of them enjoy going to broadway shows, we of course wanted a way to incorporate a theater theme into the proposal. Since Broadway shows cannot be attended right now (thanks COVID), we had to get creative. Mayelin loves to draw so we quickly came up with the idea of having a live artist be the focal point of our "Broadway show".
The photos for this proposal tell the story perfectly – when Franki and Mayelin walked into the venue there was a small audience (which she would later find out are all of her family and friends) and an artist painting an abstract painting. Franki and Mayelin sat down and the show began, the artist then picked the two of them to be volunteers. The artist drew their attention out towards the audience while he put the "final touches" on the painting, he really was just swapping out the painting for the big surprise! When Mayelin turned around she was completely shocked to find a completely customized painting of what would become the scene they were standing in, the proposal! This was Franki's cue to get down on bended knee and ask Mayelin to marry him!
We could not be happier for this couple! What a special way to declare your commitment to your bride to be – round of applause Franki!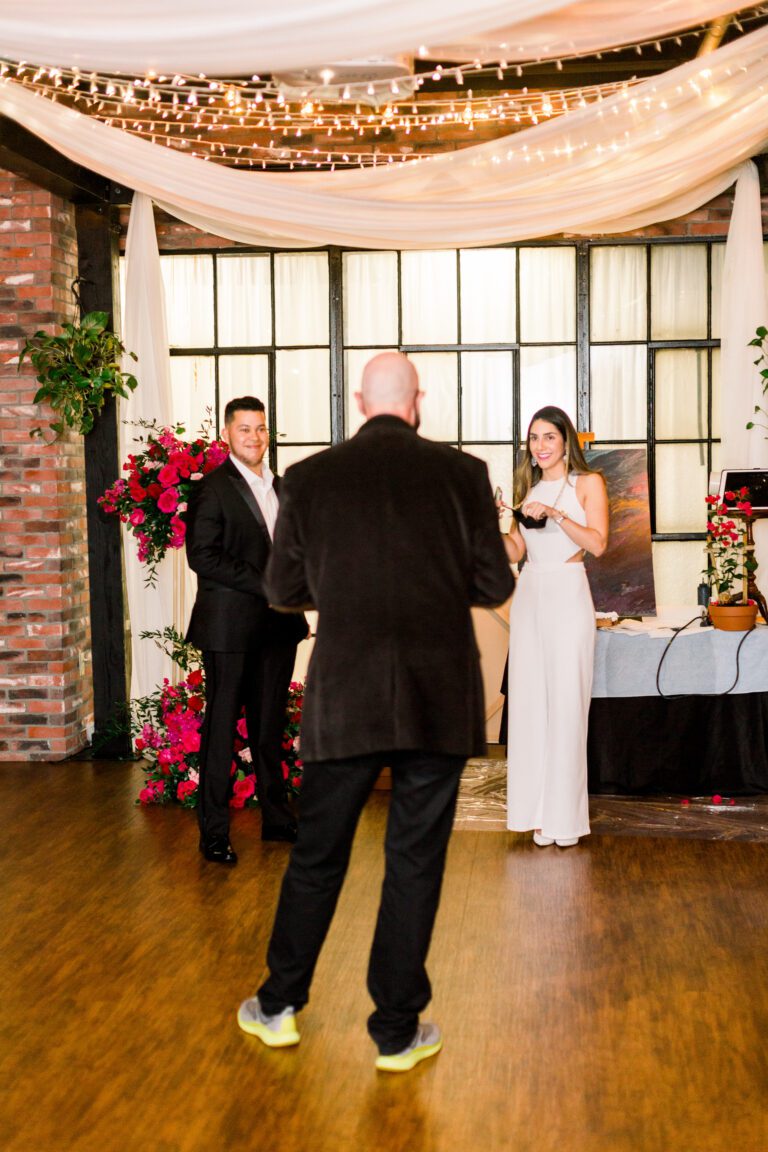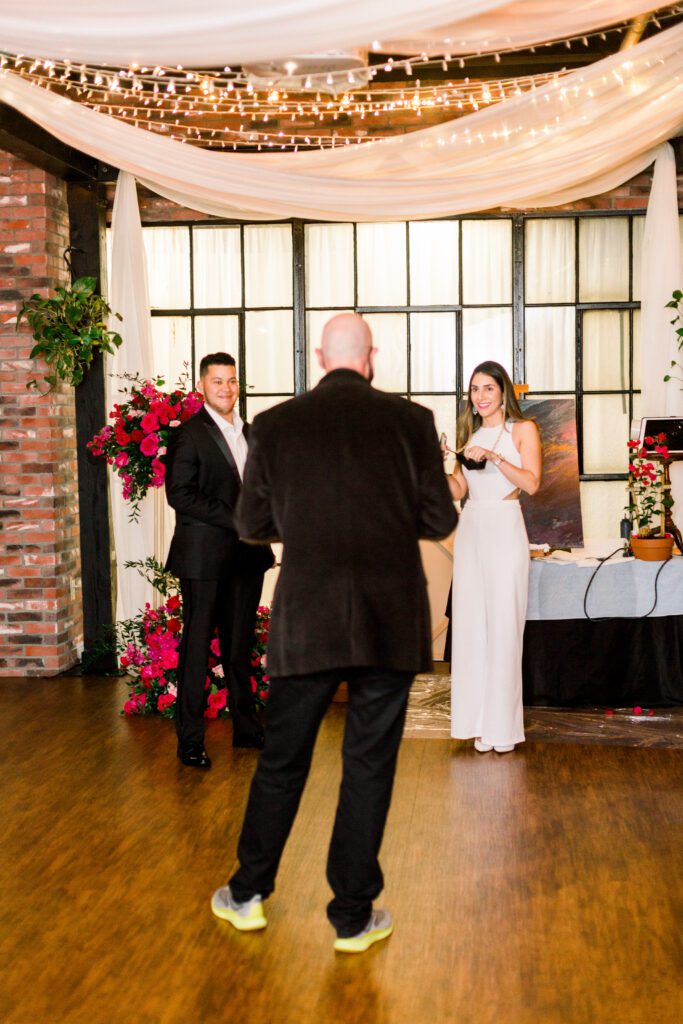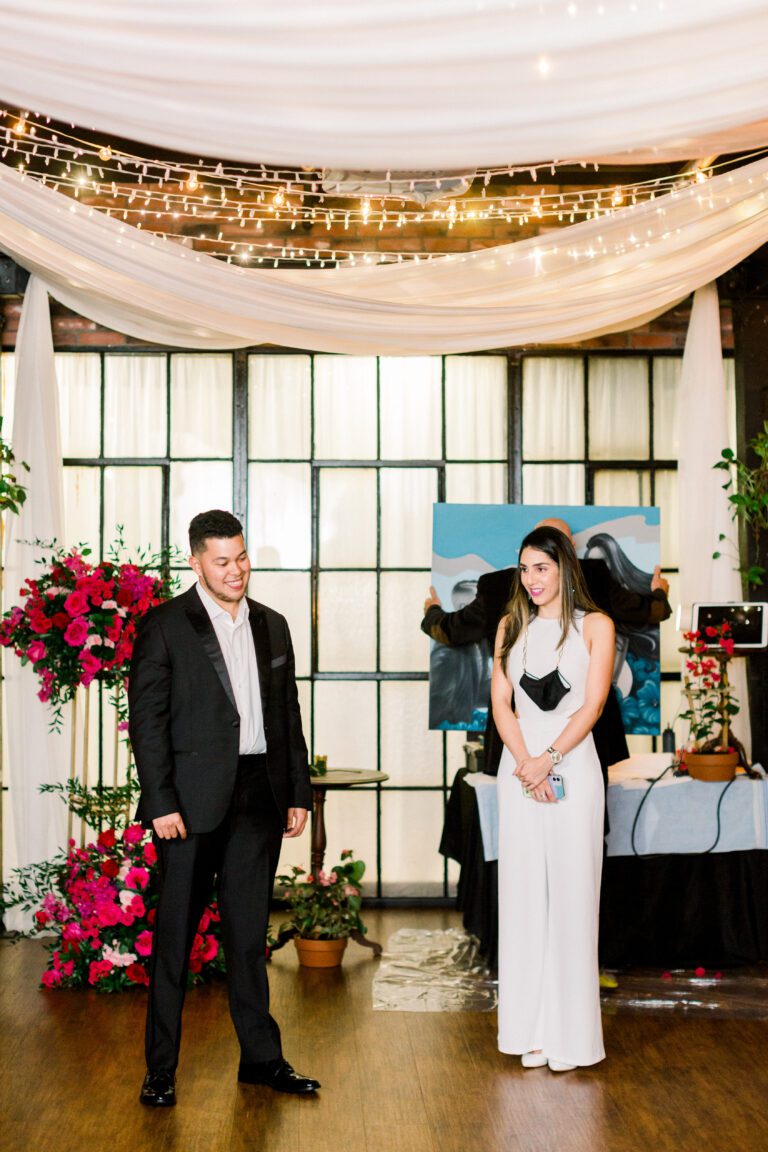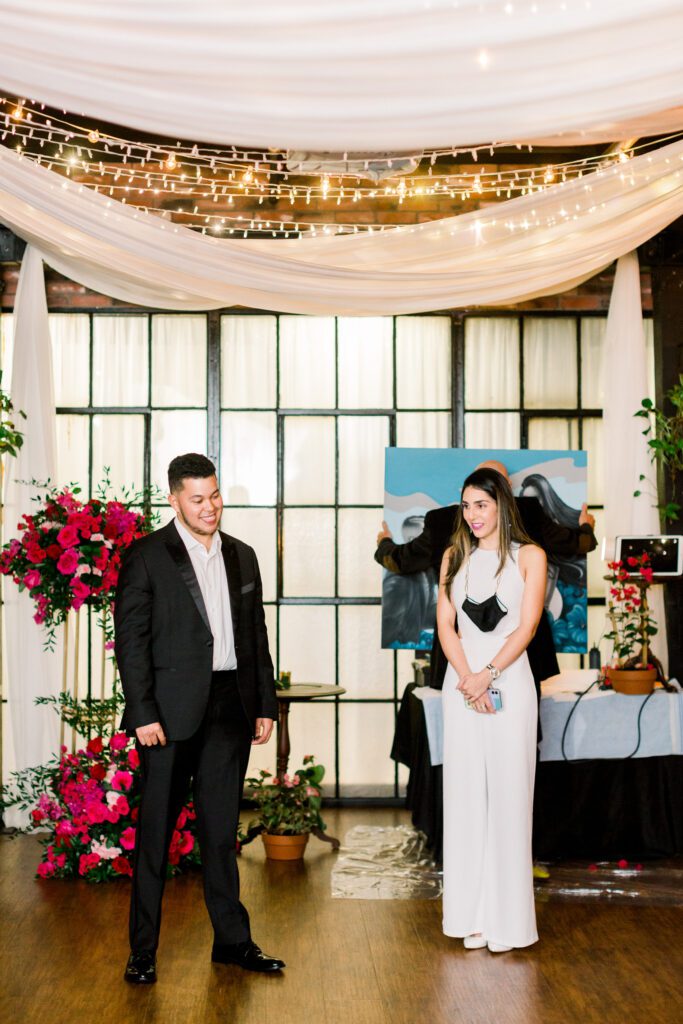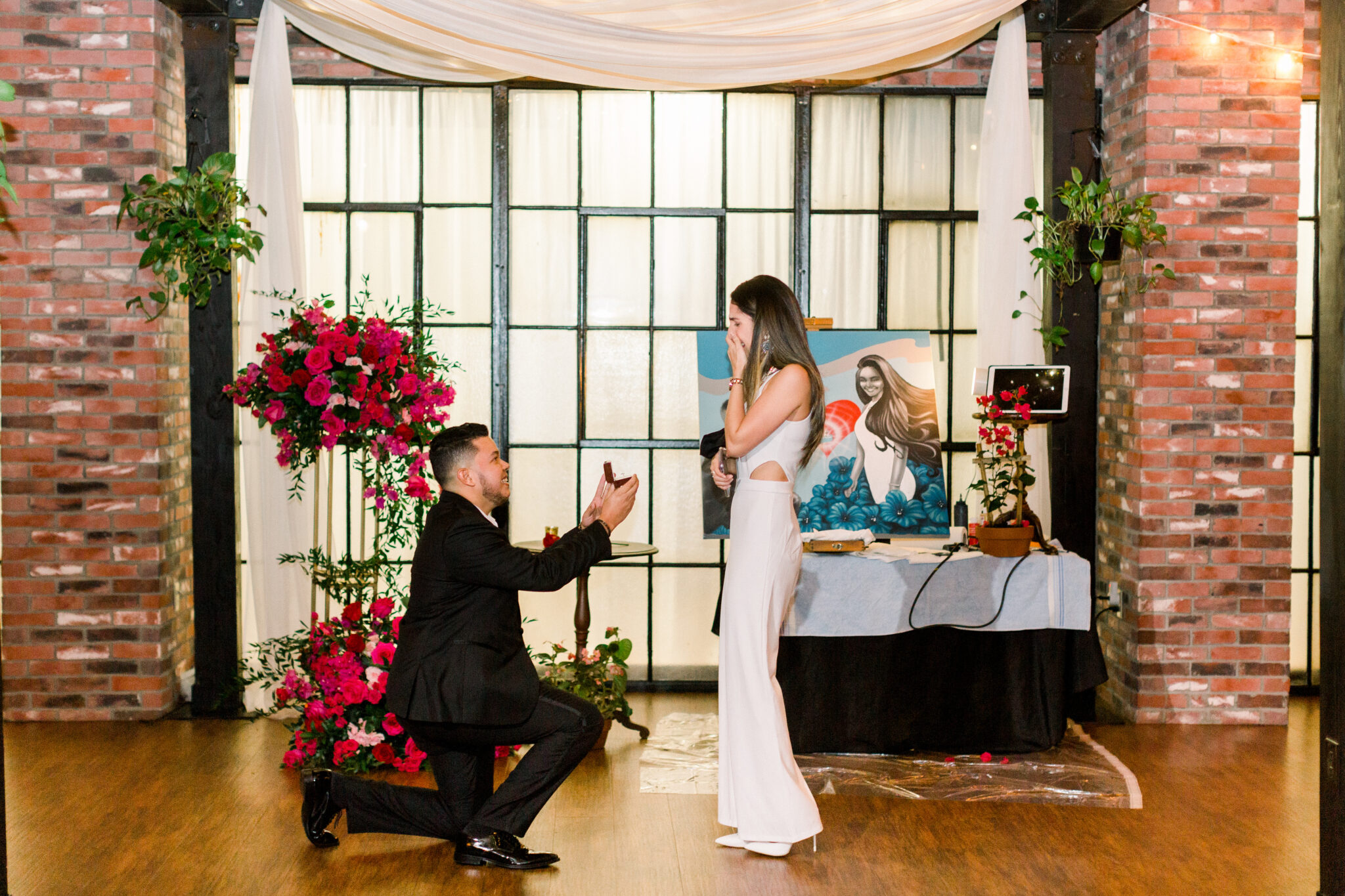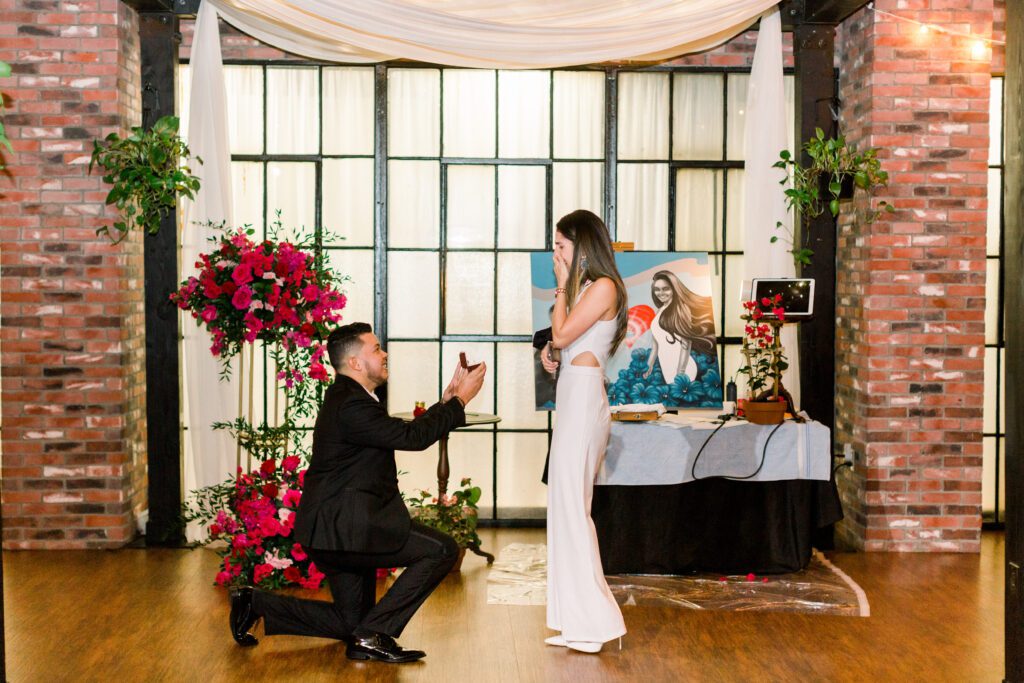 Vendor Love:
Proposal Ideas and Planning: The Yes Girls | Photography: Alexis Kline Photography | Proposal Socks: Box Sock