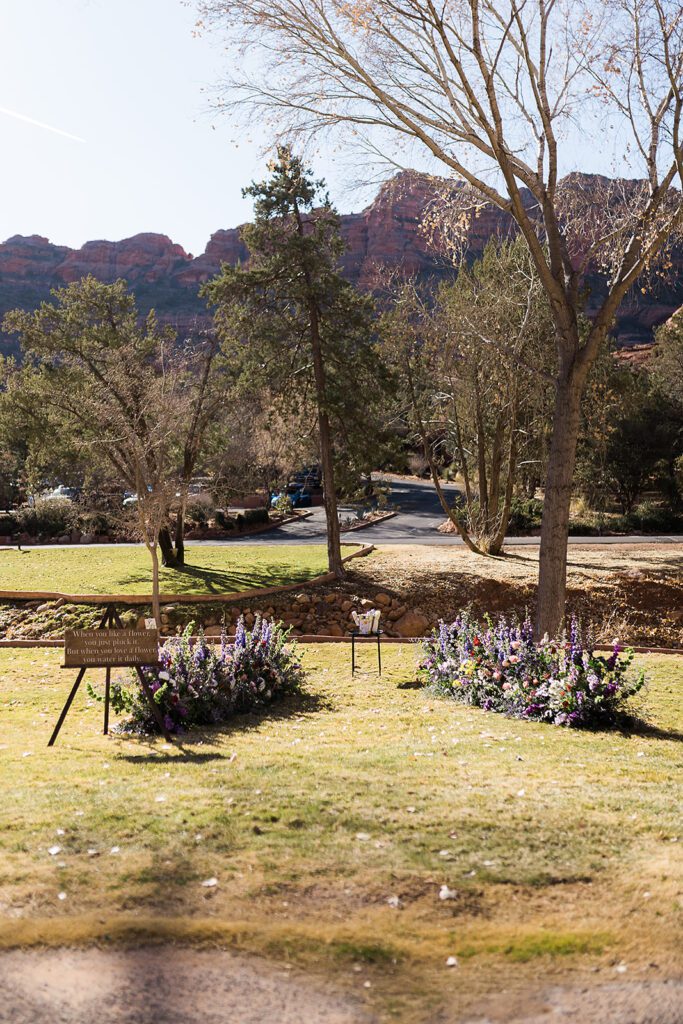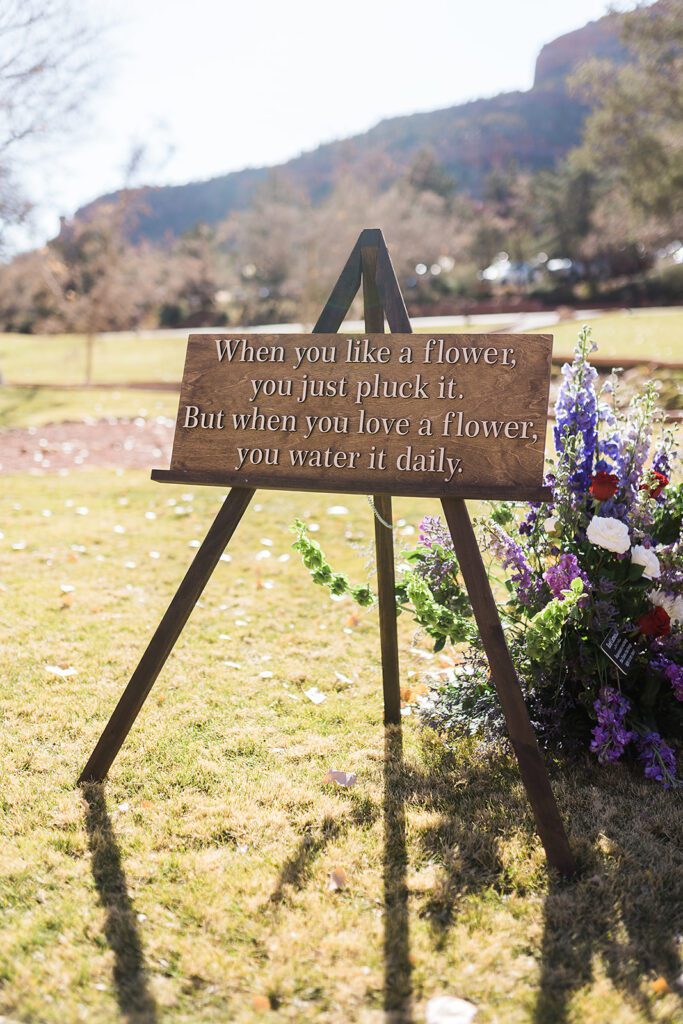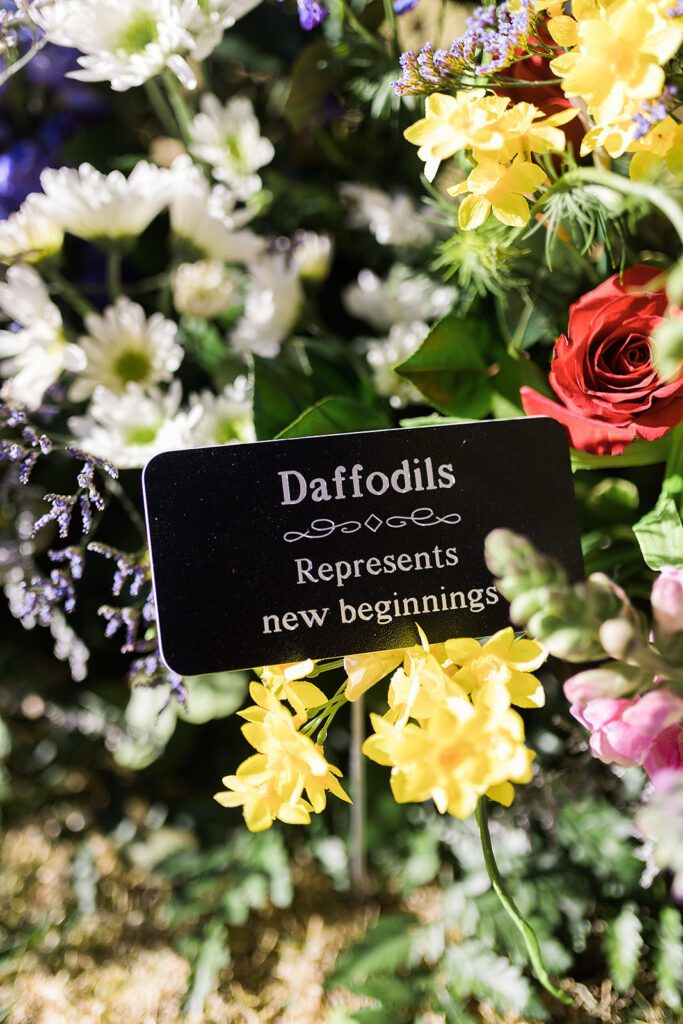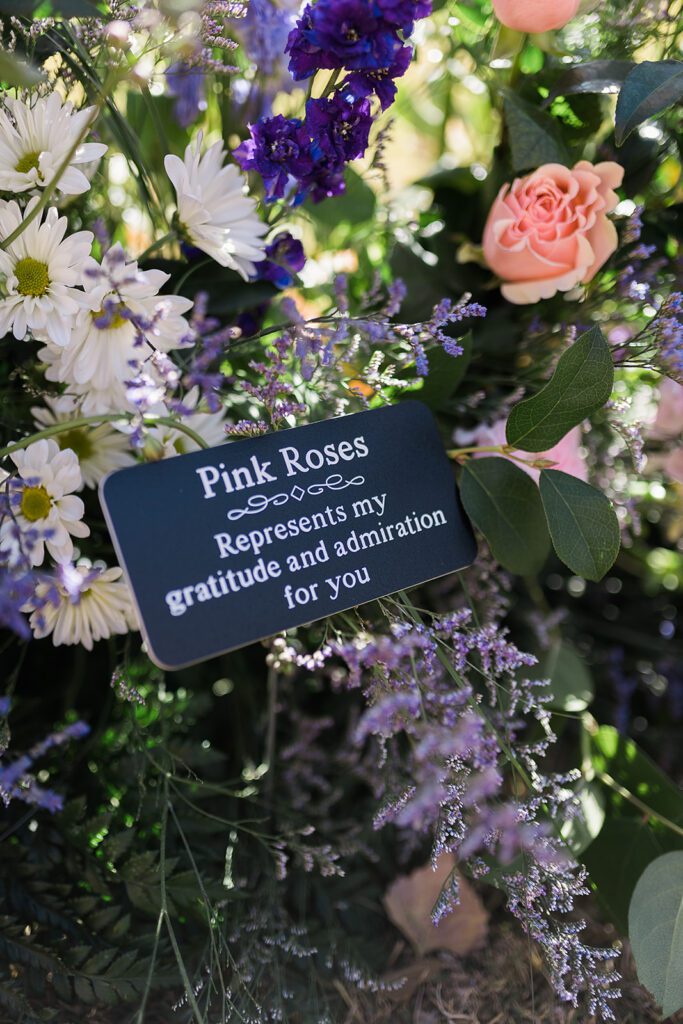 We are still loving this gorgeous garden proposal in Sedona, Arizona. Owen came to us wanting to propose to his lovely girlfriend Josie in a meaningful way that would capture her love of nature and her fun, hippie side. Sedona was the perfect location because of its natural beauty and endless fields that allowed us to create our very own customized garden, just for Josie.
The evening for Owen and Josie began with a stroll outside in nature. They quickly stumbled upon a beautiful garden overflowing with purple wildflowers and touches of various types of florals. As they began to enter the space, a custom wooden sign was displayed on an easle, "When you like a flower, you just pluck it. But when you love a flower, you water it daily". The sign was a special piece because it not only was one of Josie's favorite quotes, but it also spoke to Josie's spiritual side.
Owen shared with us early on that he shows his love to Josie through words of affirmation, so we knew we had to incorporate that throughout the proposal. As the couple made their way down the aisle, displayed in the mix were custom stakes that contained words of affirmation, along with the meaning of each specific flower that was present in the arrangements.
As they reached the end of the aisle, a beautiful, pressed flower journal sat on a stand.  Inside of the book was a beautifully written letter from Owen, which he shared his intentions to spend his life forever "growing" together with Josie, traveling the world, and building the life that they have always dreamed of. After Owen popped the final question, the couple enjoyed a celebratory glass of champagne alongside their cute dogs!
We are over the moon excited for Owen and Josie! Thank you for letting us take part in creating your special day!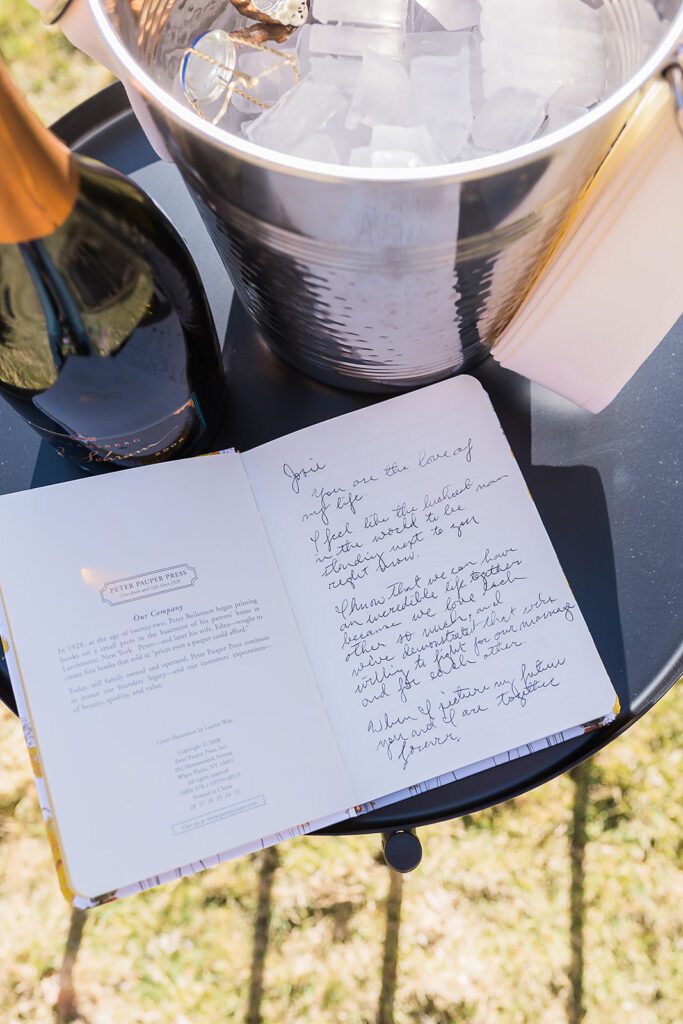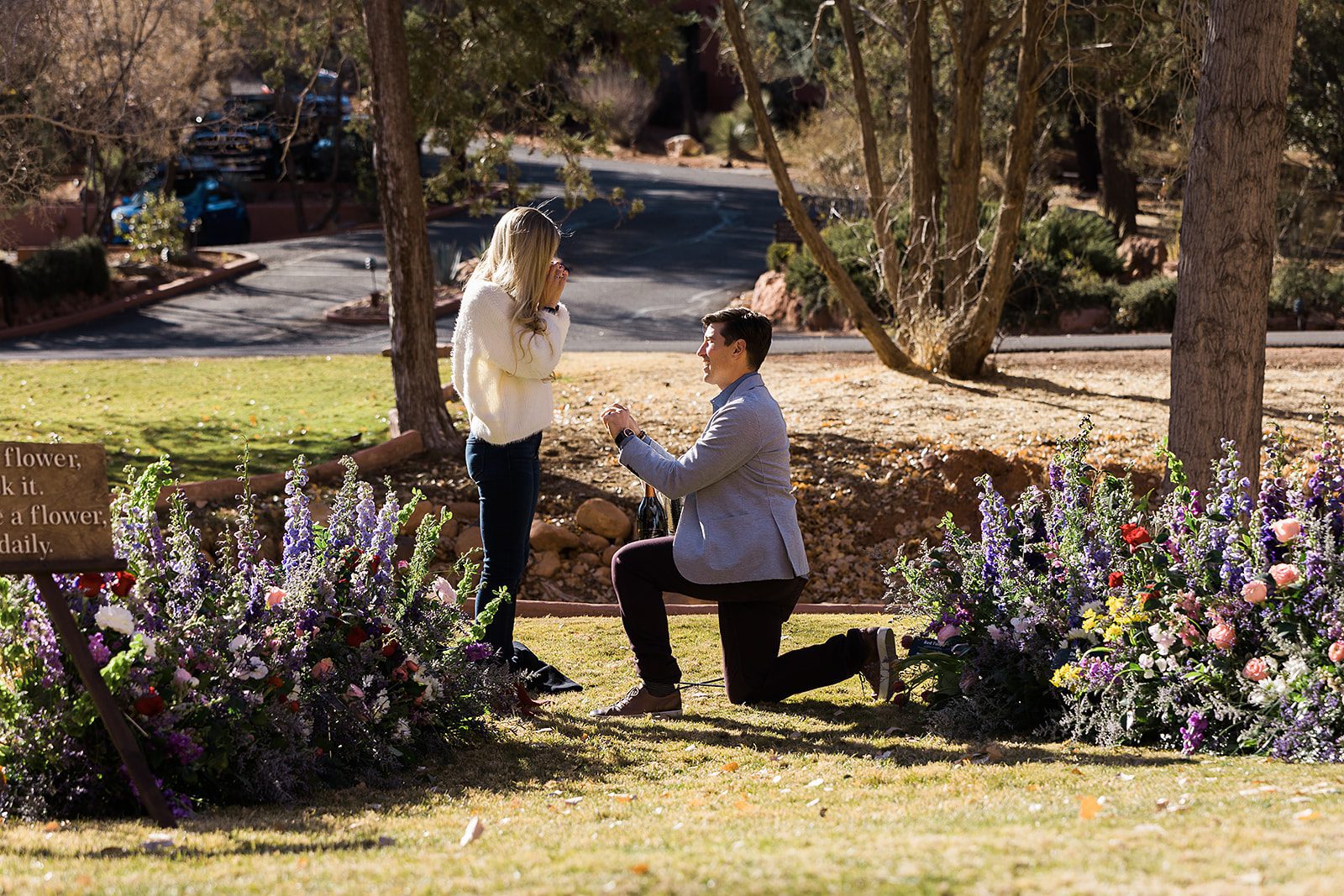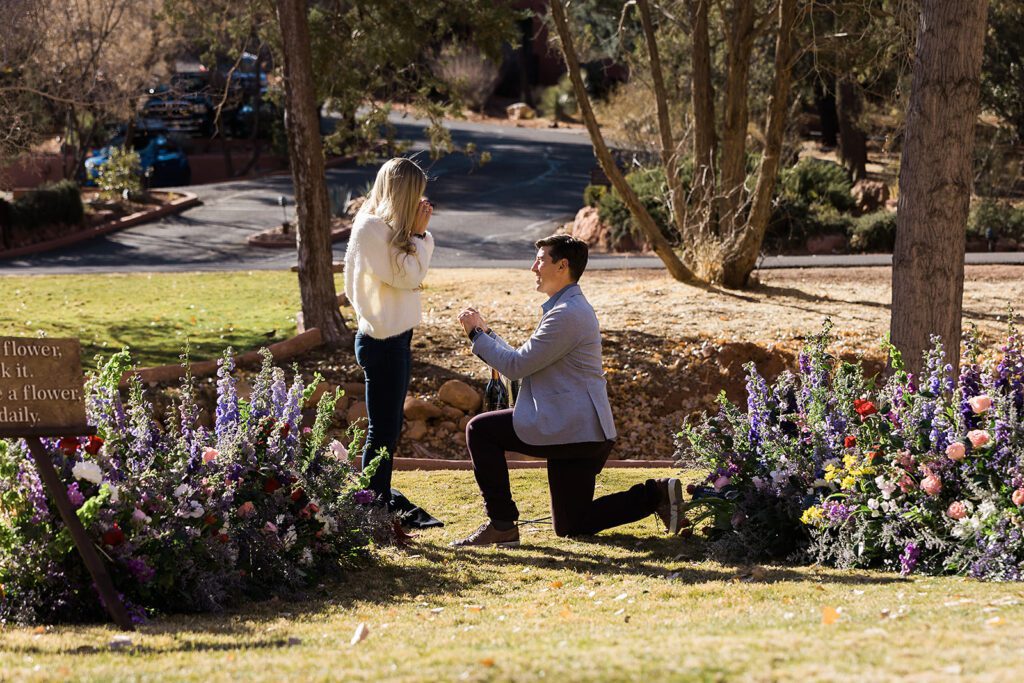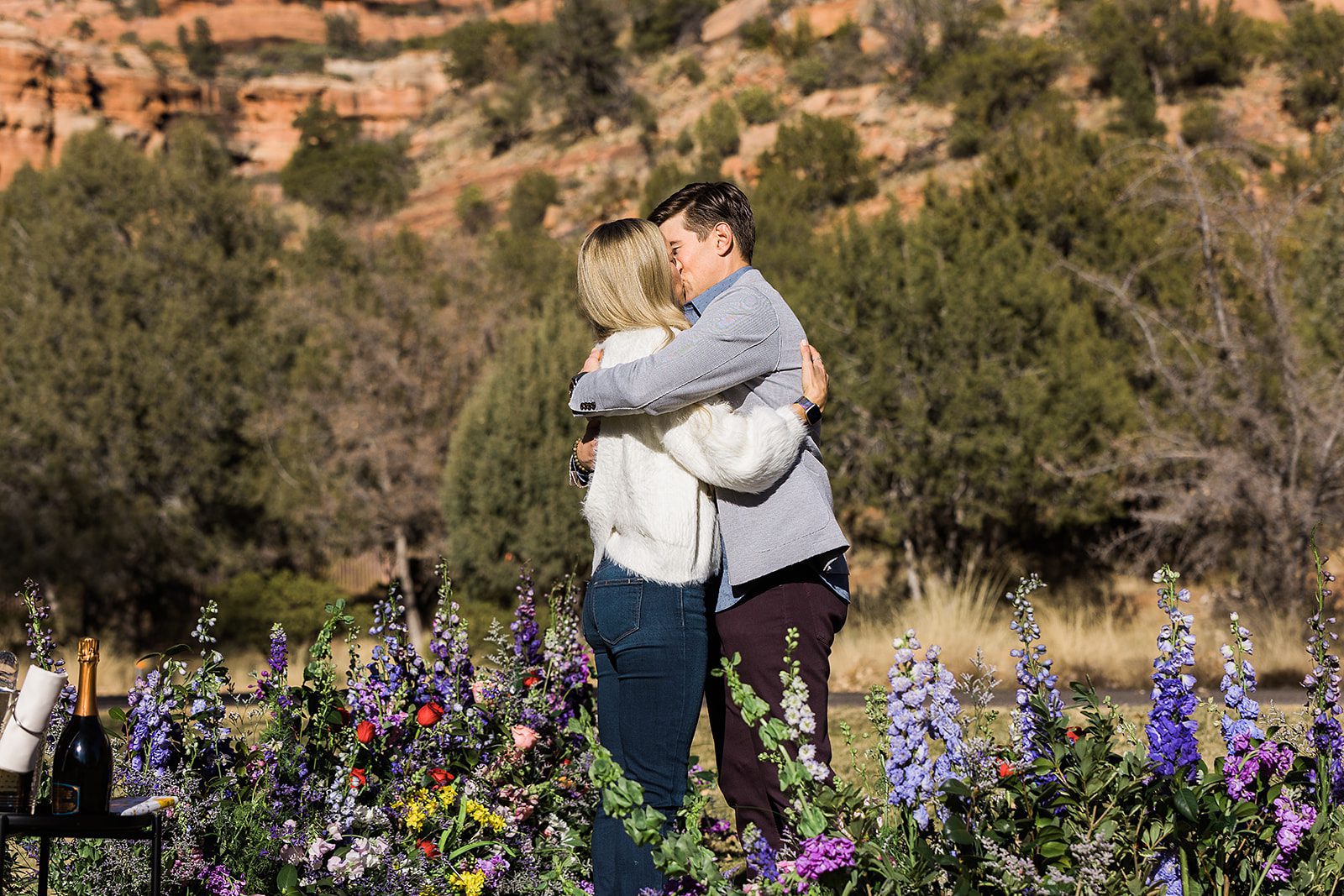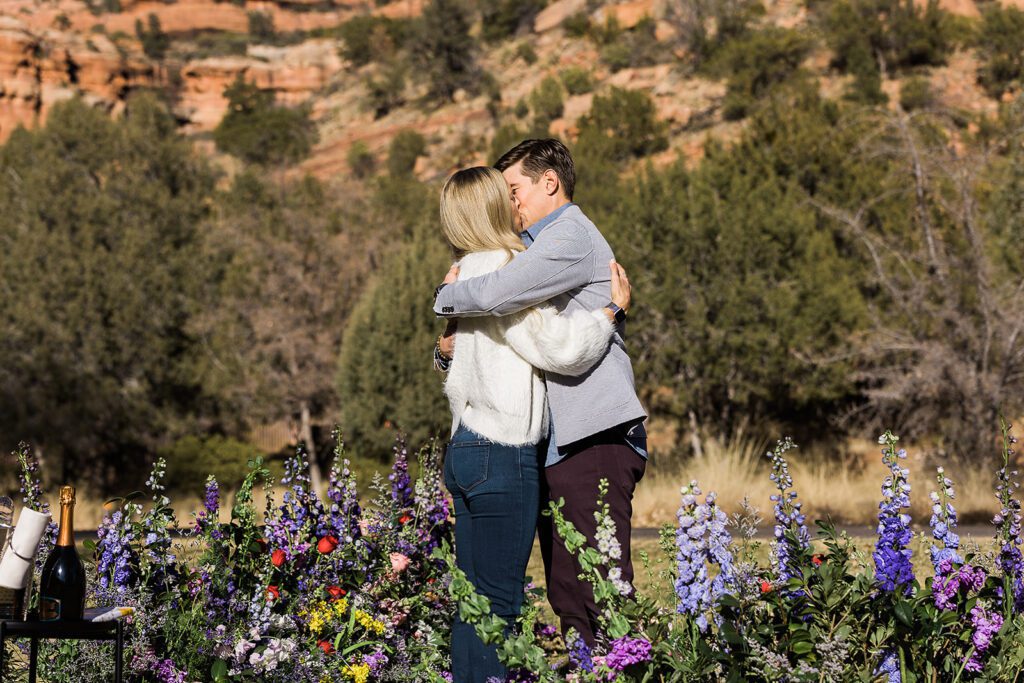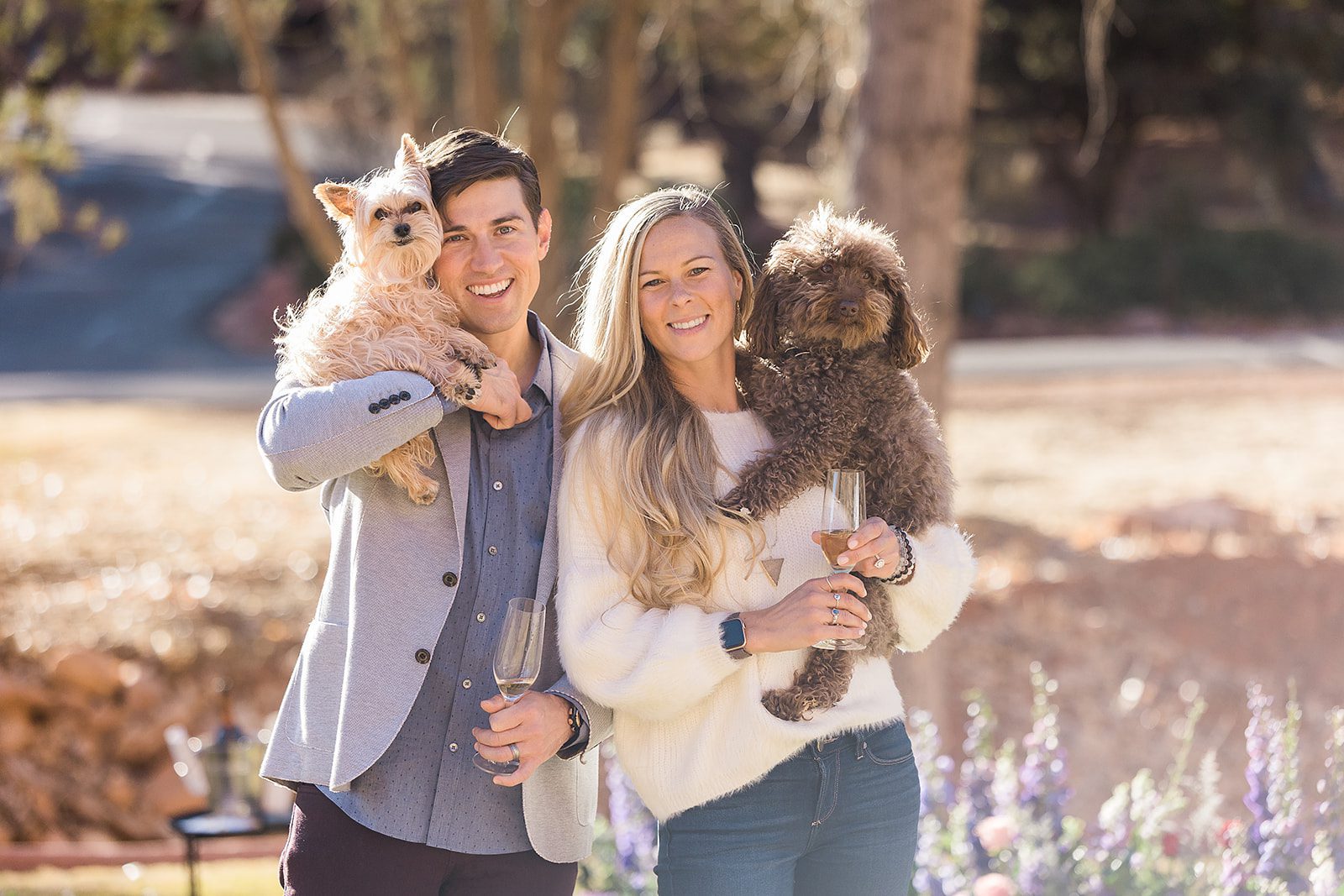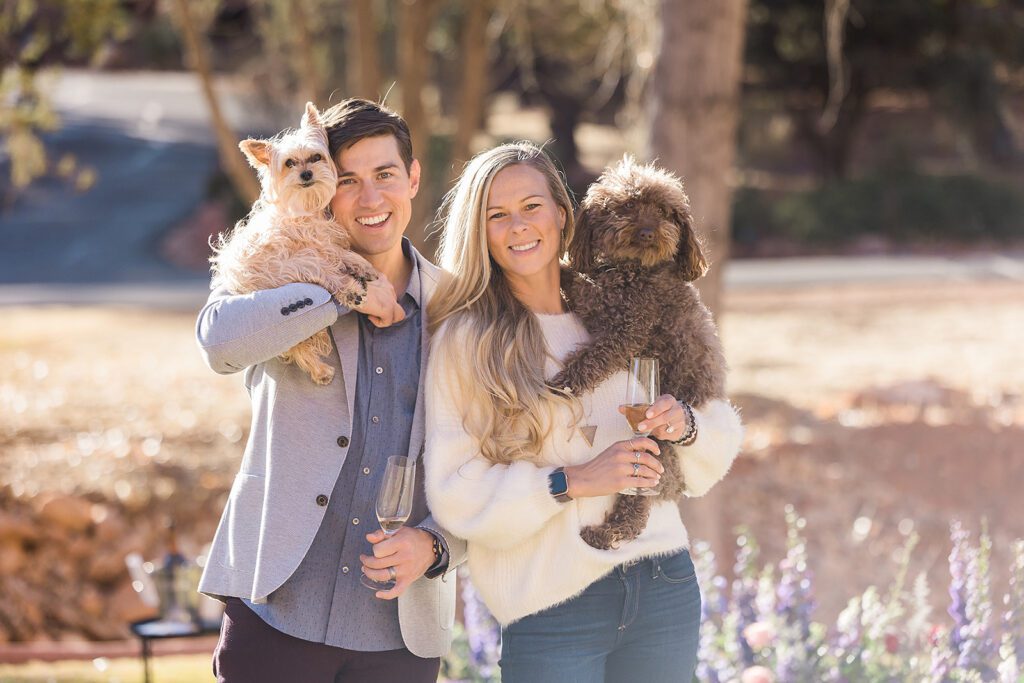 Vendor Love
Proposal Ideas and Planning: The Yes Girls | Photography: Tara Nichole Photo | Box Sock