the details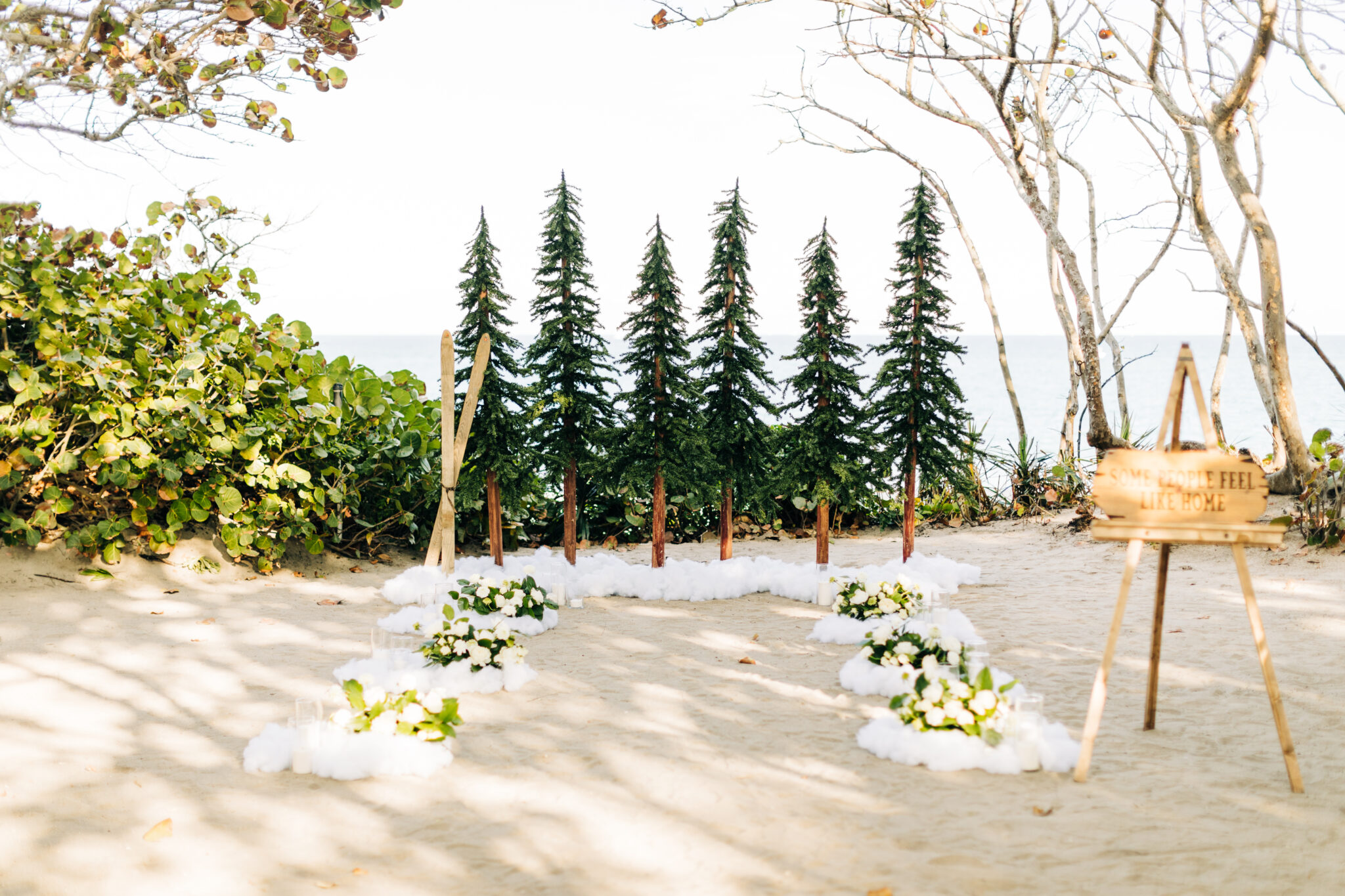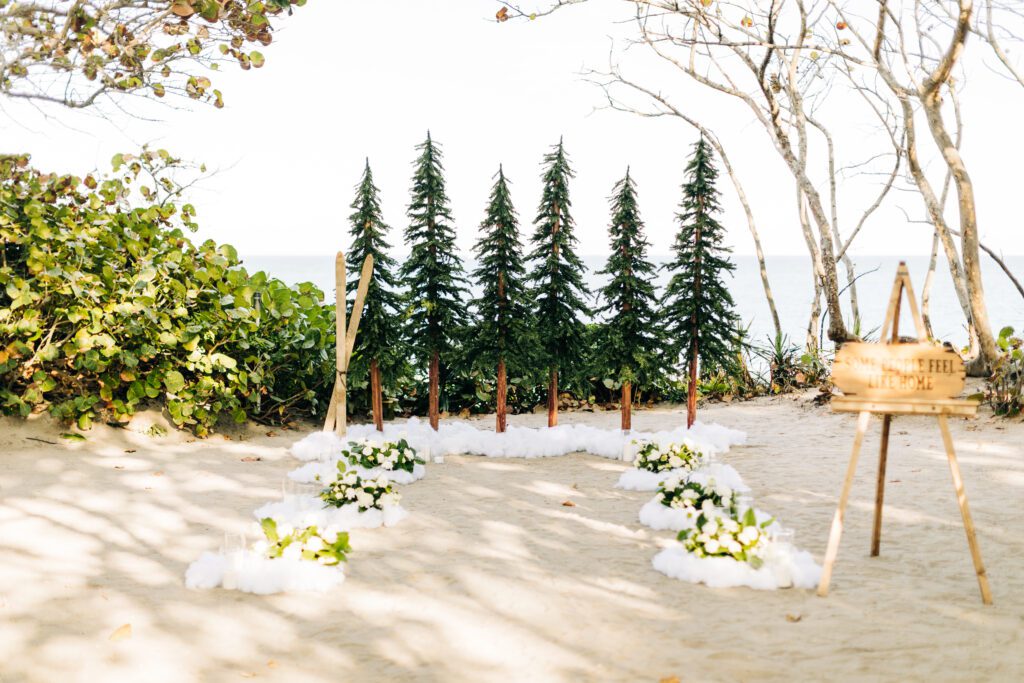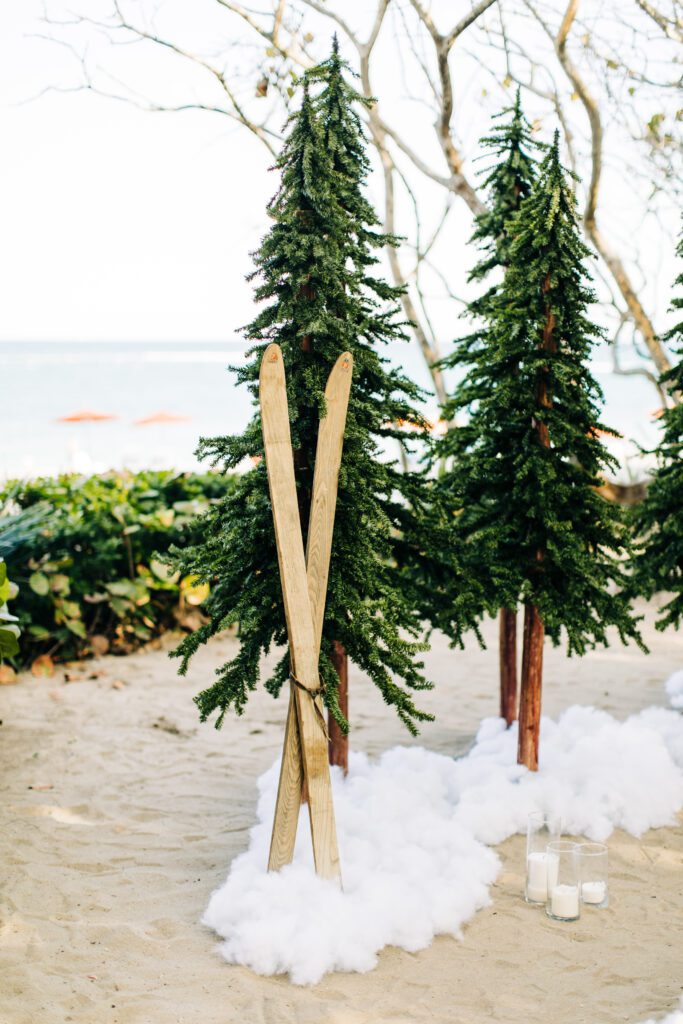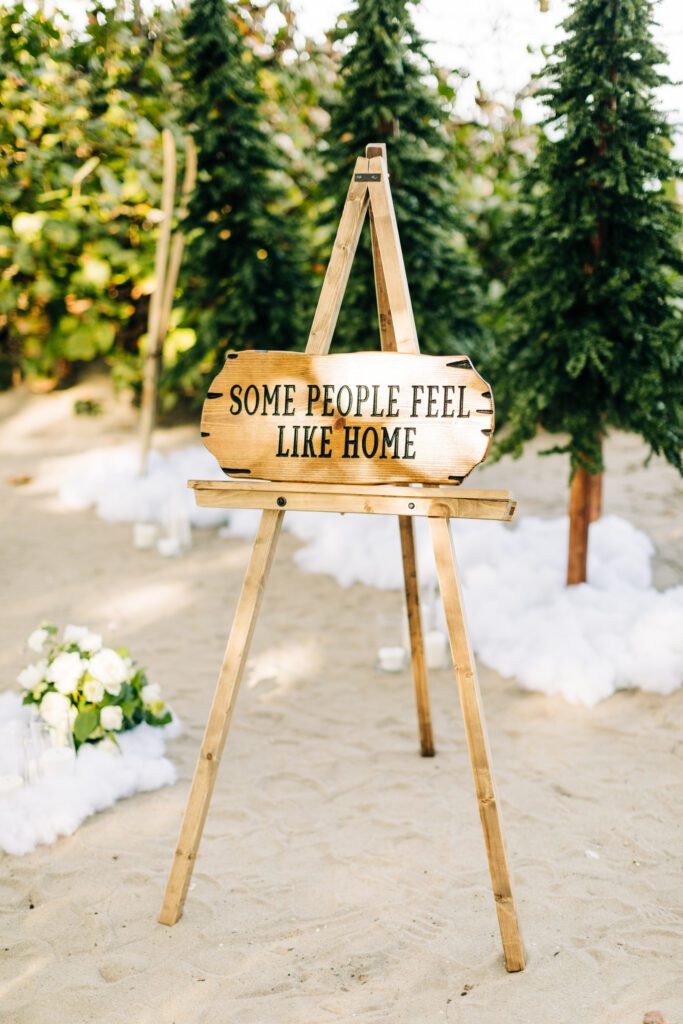 We are swooning over this gorgeous Jackson Hole winter wonderland proposal that took place in Palm Beach, Florida! Our lovely couple Mike and Lindsey are locals to Florida, and they share a love for their favorite vacation spot in Jackson Hole, Wyoming. It was important that we incorporated this into the proposal, so we completely transformed the space to create Lindsey's favorite time of year in Jackson Hole.
As Lindsey walked into the space, she was in complete shock to see the beautiful ocean lined with large Alpine Trees, faux snow, glowing candles and luscious florals that created a romantic winter wonderland that she had always dreamed of. Propped on an easel was a beautiful custom wood sign that read "Some People Feel Like Home". This element not only added a personal touch, but also reminded the couple of the rustic, mountain feel of Wyoming that they know and love so dearly.
But wait, there is one more surprise…Prior to the proposal Mike and Lindsey started to play the card game SERVD, which is a fun real life couple's game that tests your relationship and prompts each partner to complete various actions. It was important to Mike that we included the game during the proposal, so we customized a "SAY YES" SERVD card that read "7 years is not enough. How does forever sound?" This was the final card that Mike gave to Lindsey, which prompted him to get down on one knee and at last complete the game. After Mike popped the final question, the two of them enjoyed their favorite Peppermint shakes from Chick-fil-A.
We couldn't be happier for this lovely couple, thank you for allowing us to play a role in your special day! Congratulations, Mike and Lindsey!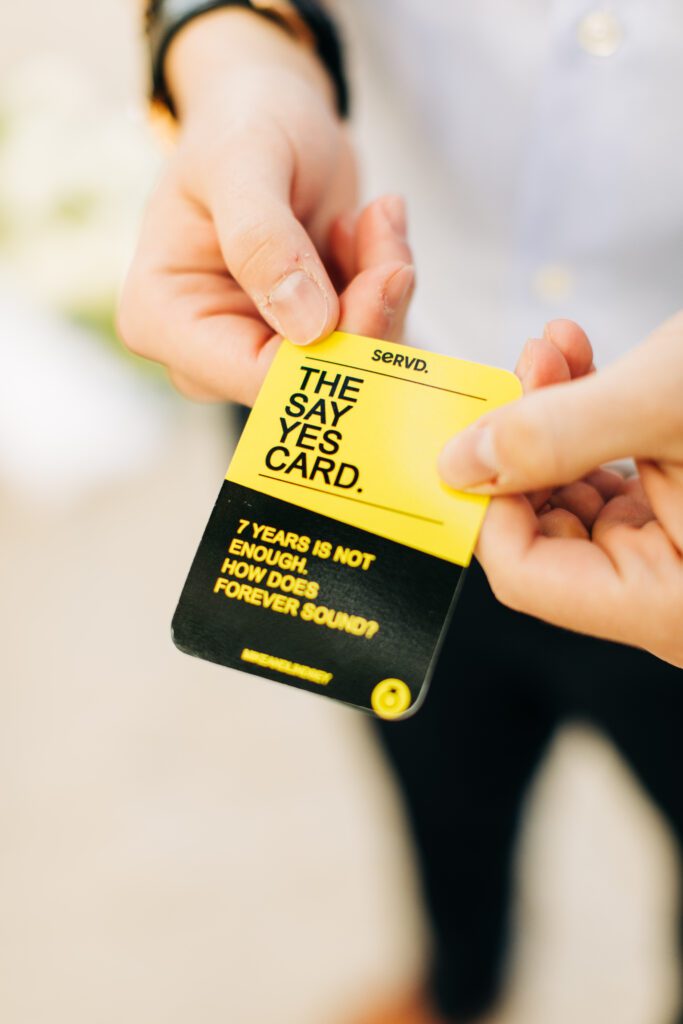 the proposal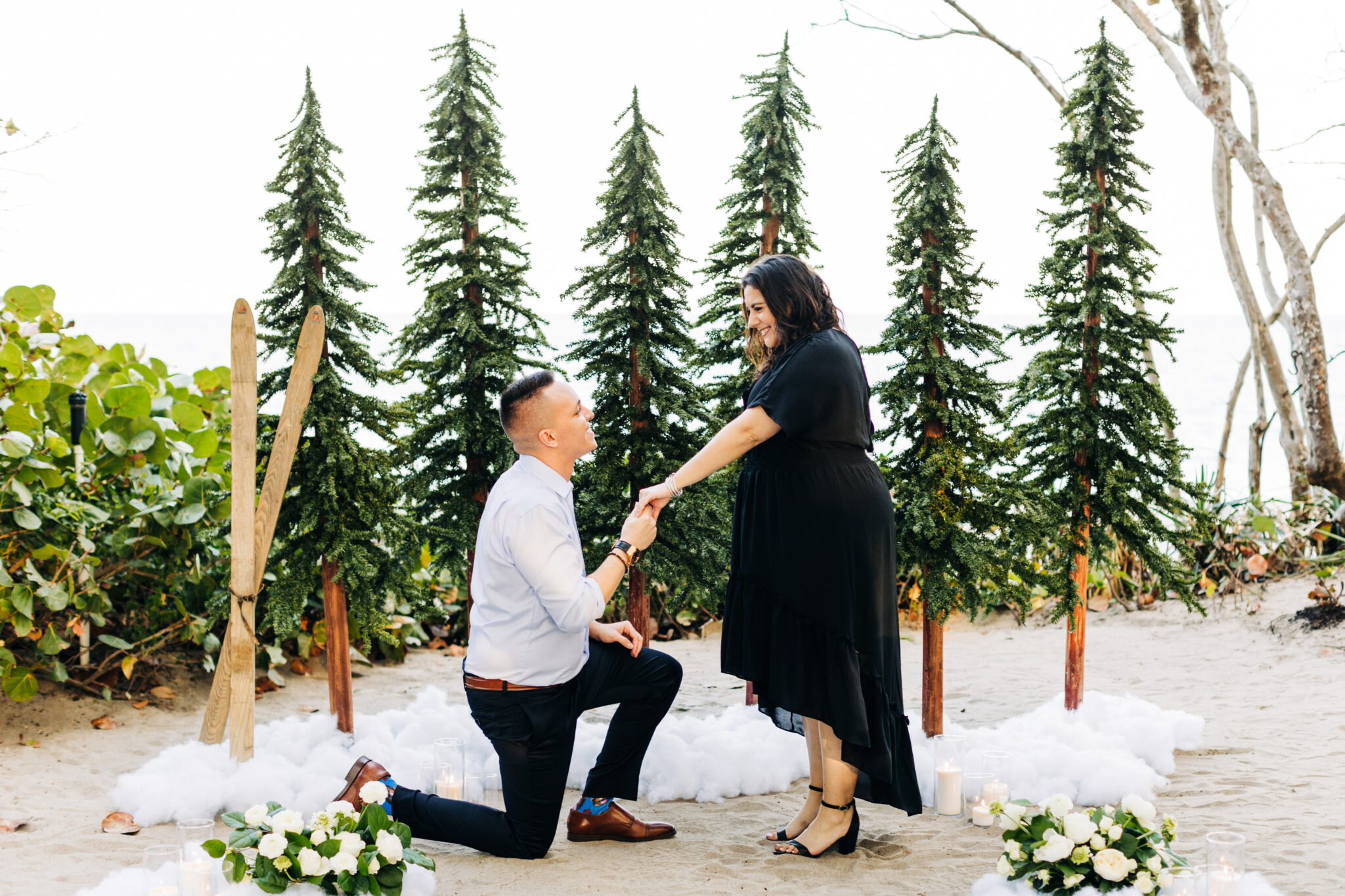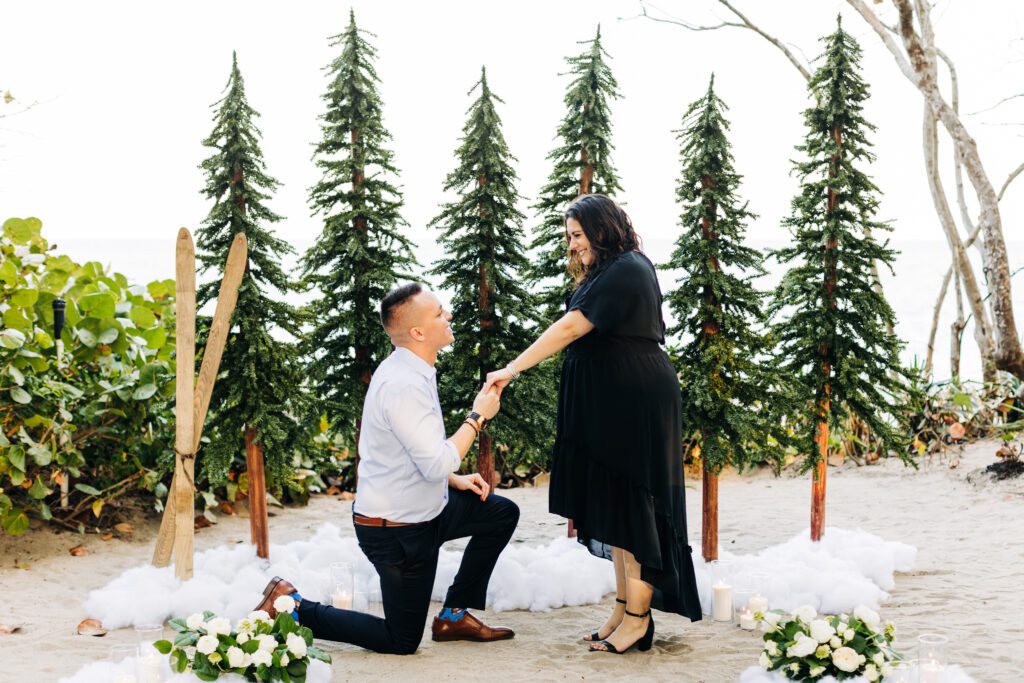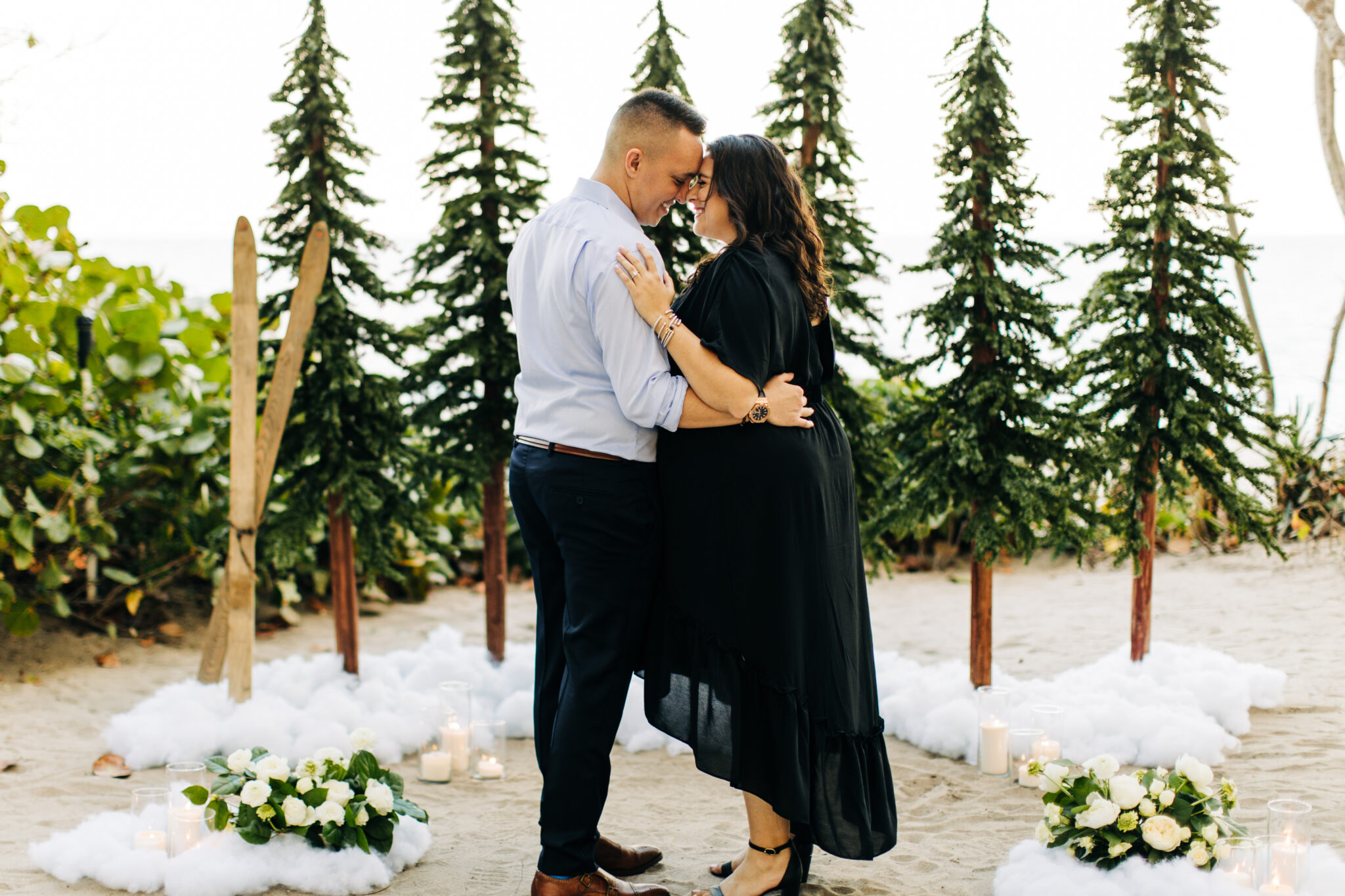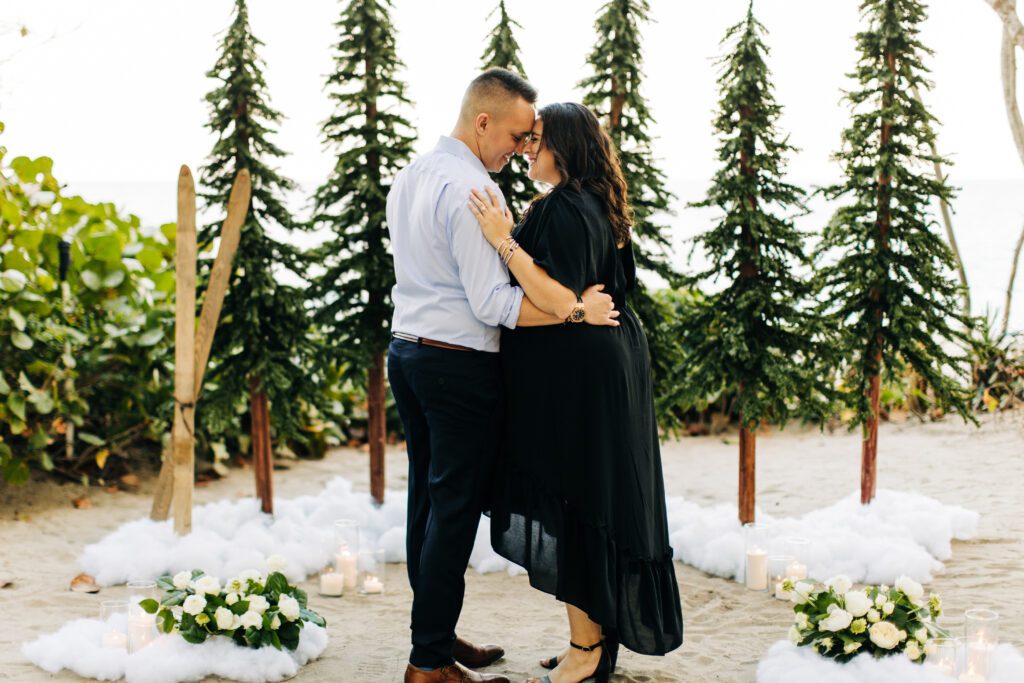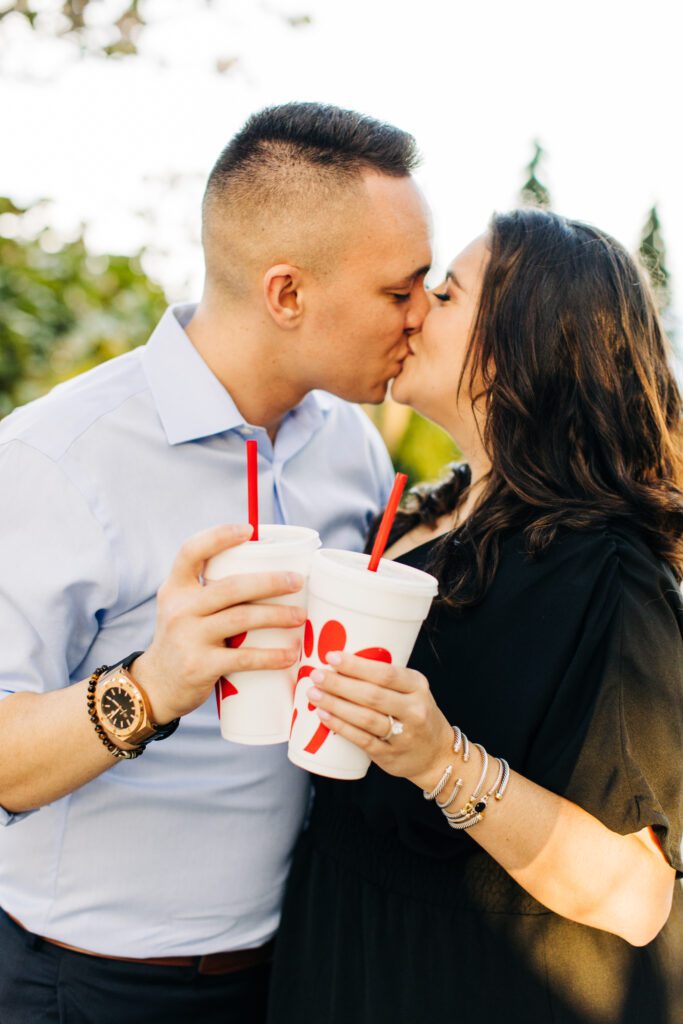 Vendor Love:
Proposal Ideas and Planning: The Yes Girls | Photography & Videography: Myckenzie Russell