When it comes to proposing to the love of your life, you want to create a magical moment that will be remembered forever. For one couple, their special moment was inspired by a hot air balloon ride they took together. In this blog post, we'll share the details of their hot air balloon-inspired proposal. This includes how they recreated a special memory and added extra touches to make it unforgettable.
The Proposal Details
The inspiration behind this gorgeous hot air balloon-inspired proposal is a cherished memory the couple have together! On a trip years ago, Jason "pretend proposed" to beautiful Dina with a ring pop while they were on a romantic hot air balloon ride. The couple cherished that moment, so we recreated it in a larger-than-life way.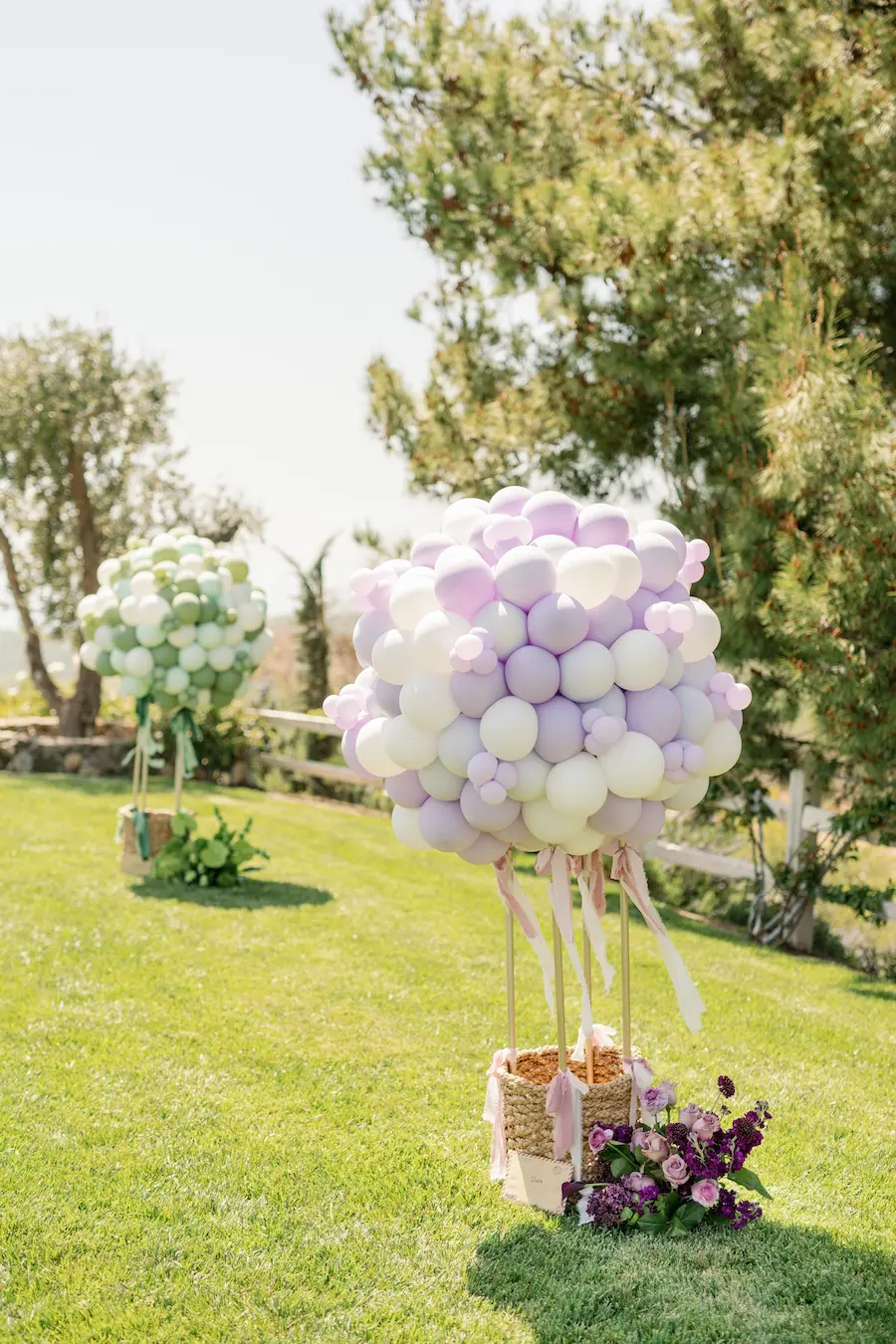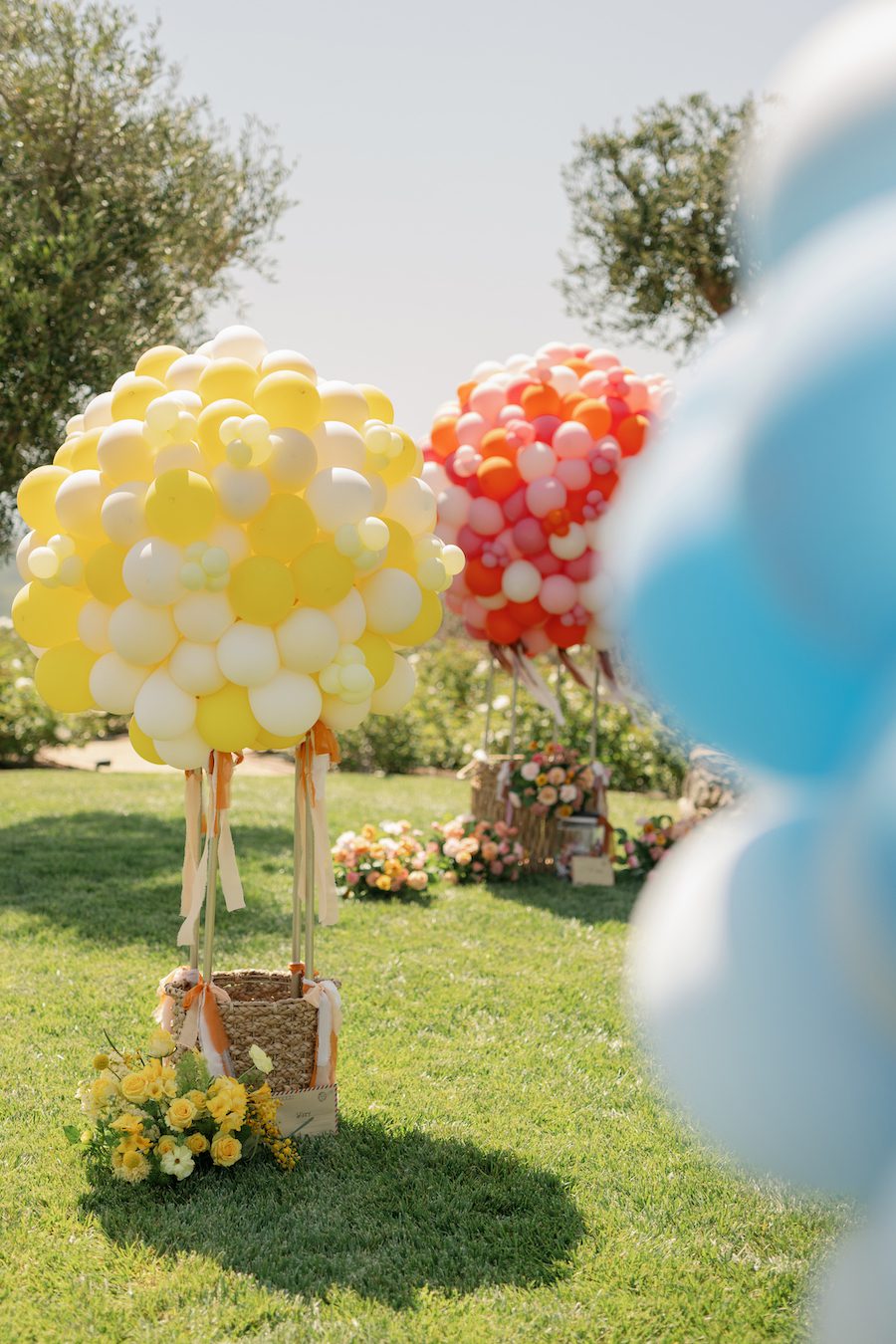 To create this proposal setup, we recreated a larger-than-life hot air balloon arrangement out of balloons and wicker baskets. For a pop of color in this setup, the balloons were in a variety of colors, including green, blue, yellow, and purple! Each arrangement was paired with color-coordinating floral arrangements and gorgeous flowing ribbons to make them come to life.
The final balloon structure stood at about 7.5ft tall and was a combination of pink and orange, the couple's favorite colors. The arrangement was encompassed by pink and orange florals, adding to the romantic feel. Each hot air balloon arrangement contained a small love letter. Jason wrote each one for Dina to read along the way! The final letter contains the big question! To play off this special memory, a large jar of ring pops was placed by the final hot air balloon basket decorated with matching ribbon. The perfect personal touch!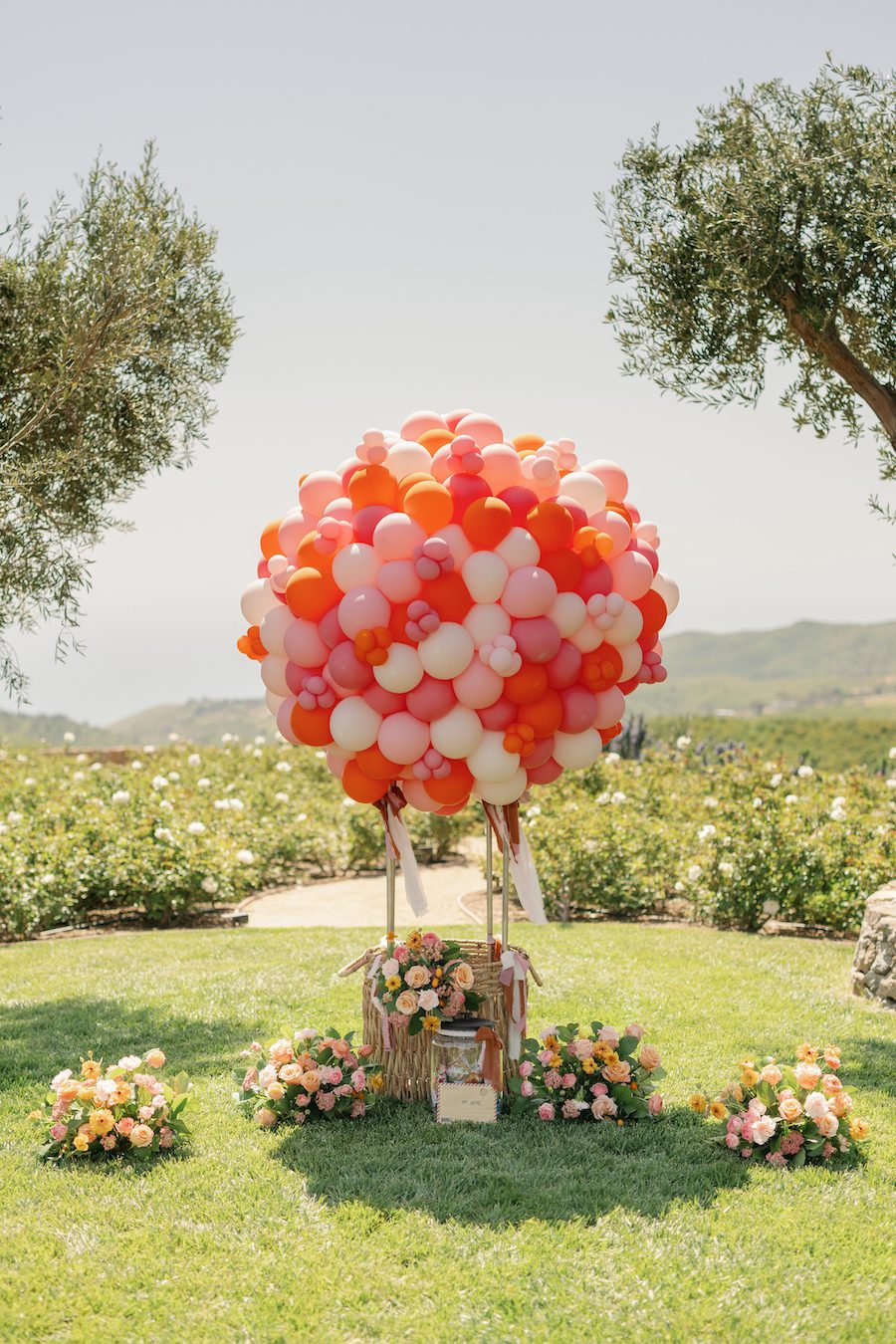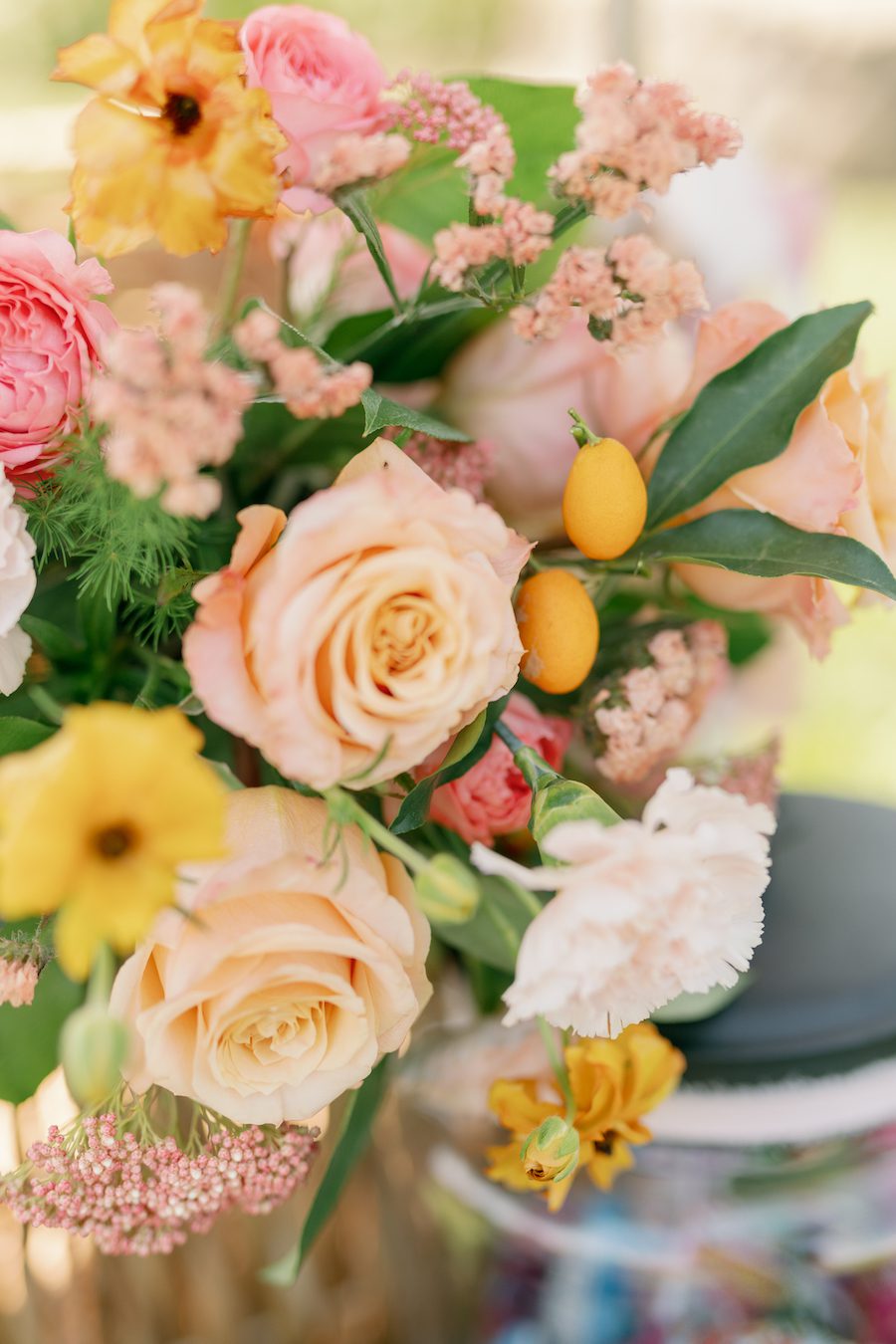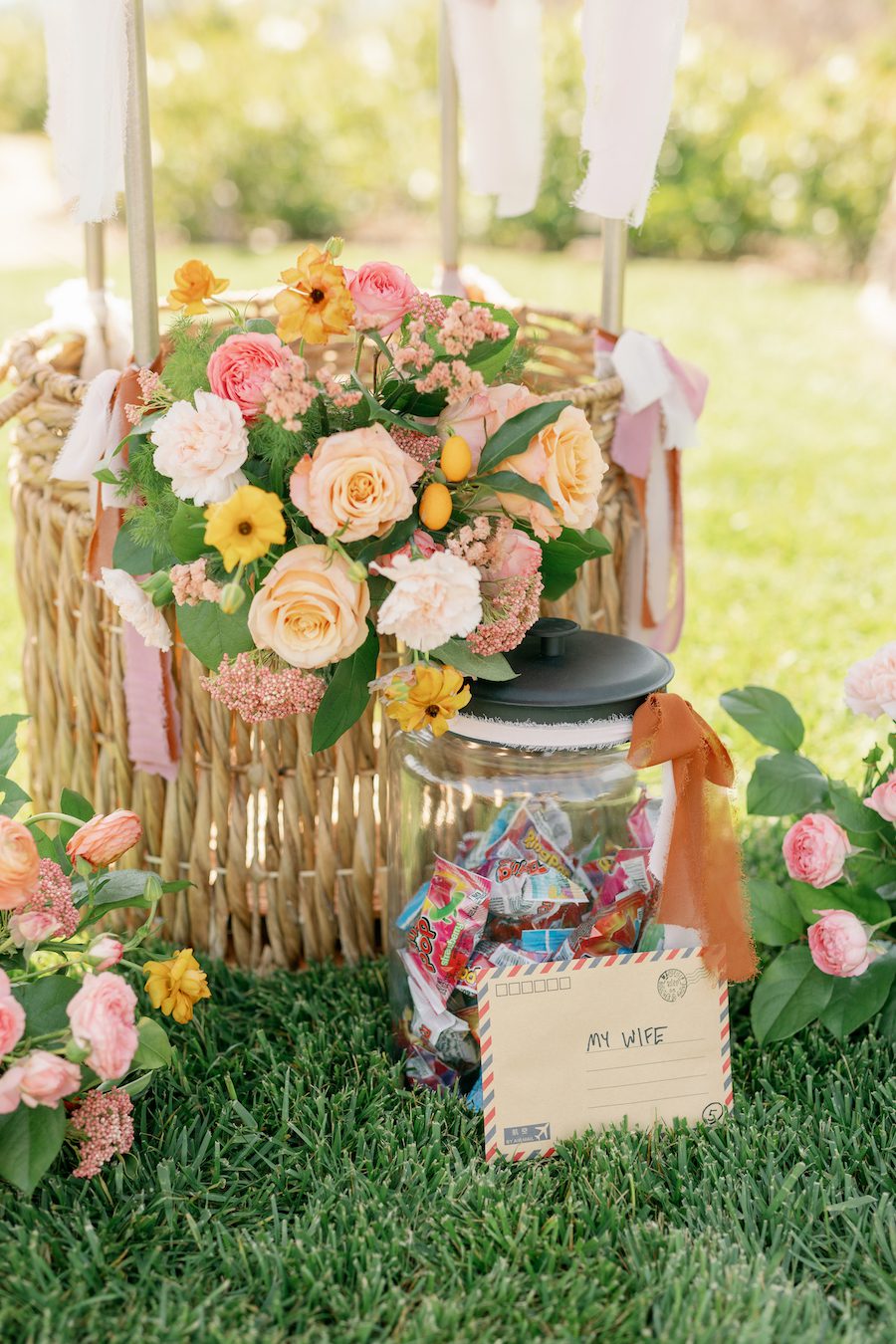 The Proposal
When the sweet couple arrived at this beautiful hot-air balloon proposal, she was in complete shock at what she saw before her! As Jason walked his bride-to-be across the grassy lawn, Dina saw her family waiting there for the big moment! Happy tears as she arrived at the proposal of her dreams; she was able to relive one of their favorite memories together!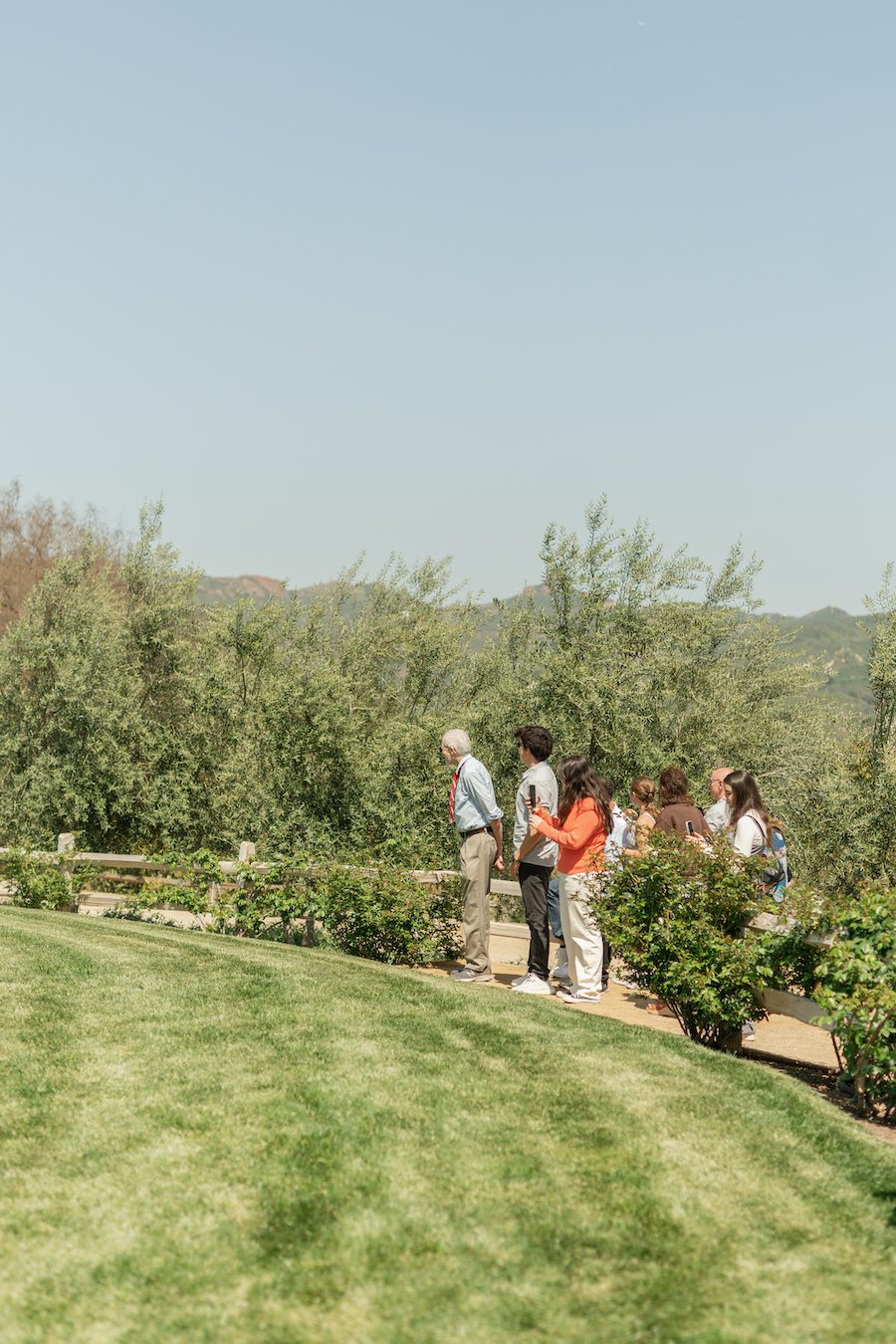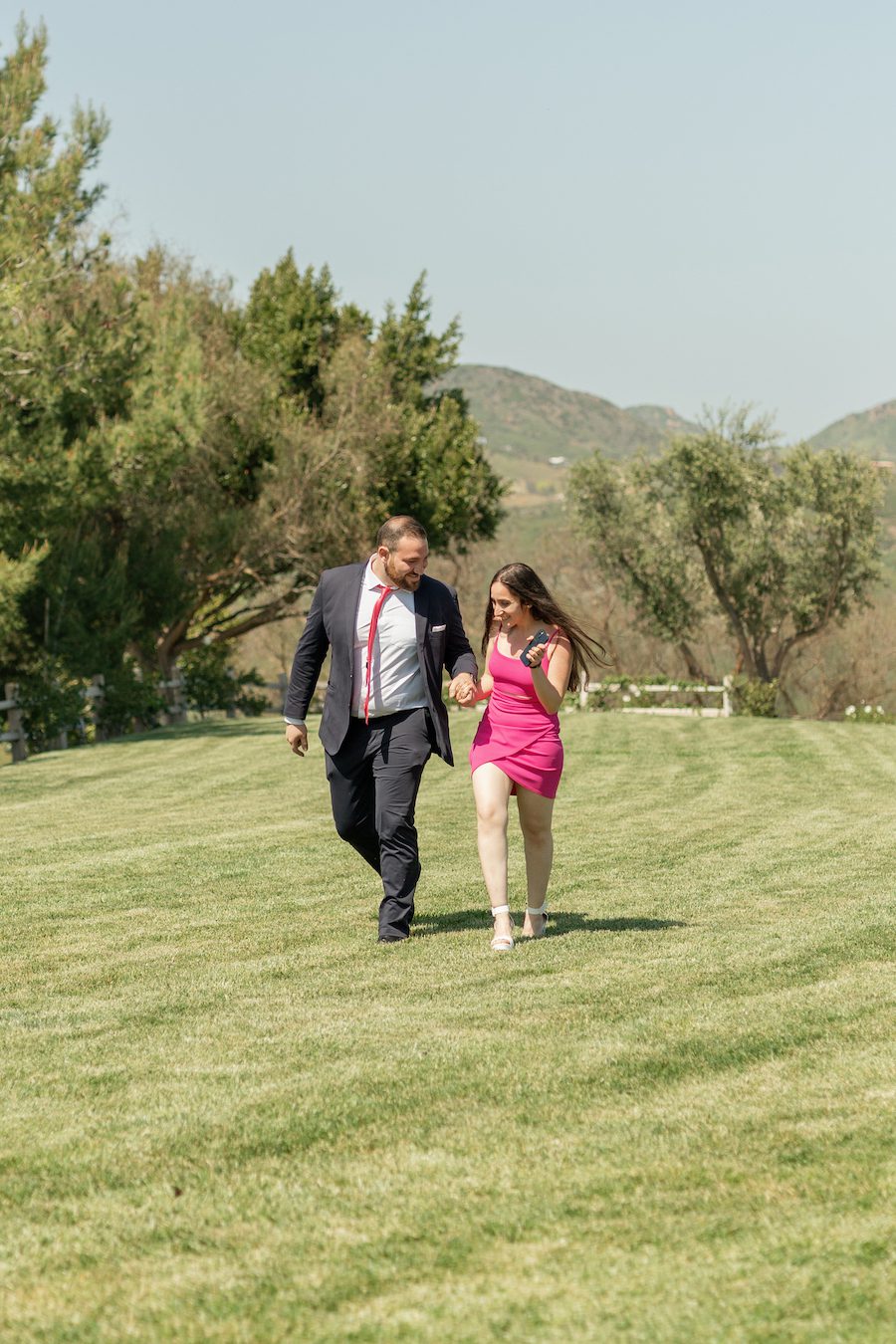 When they arrived at each balloon, she noticed that there was a small letter waiting for her, an unforgettable personal touch to this gorgeous hot air balloon proposal! With each heartfelt letter, they were one step closer to the big moment!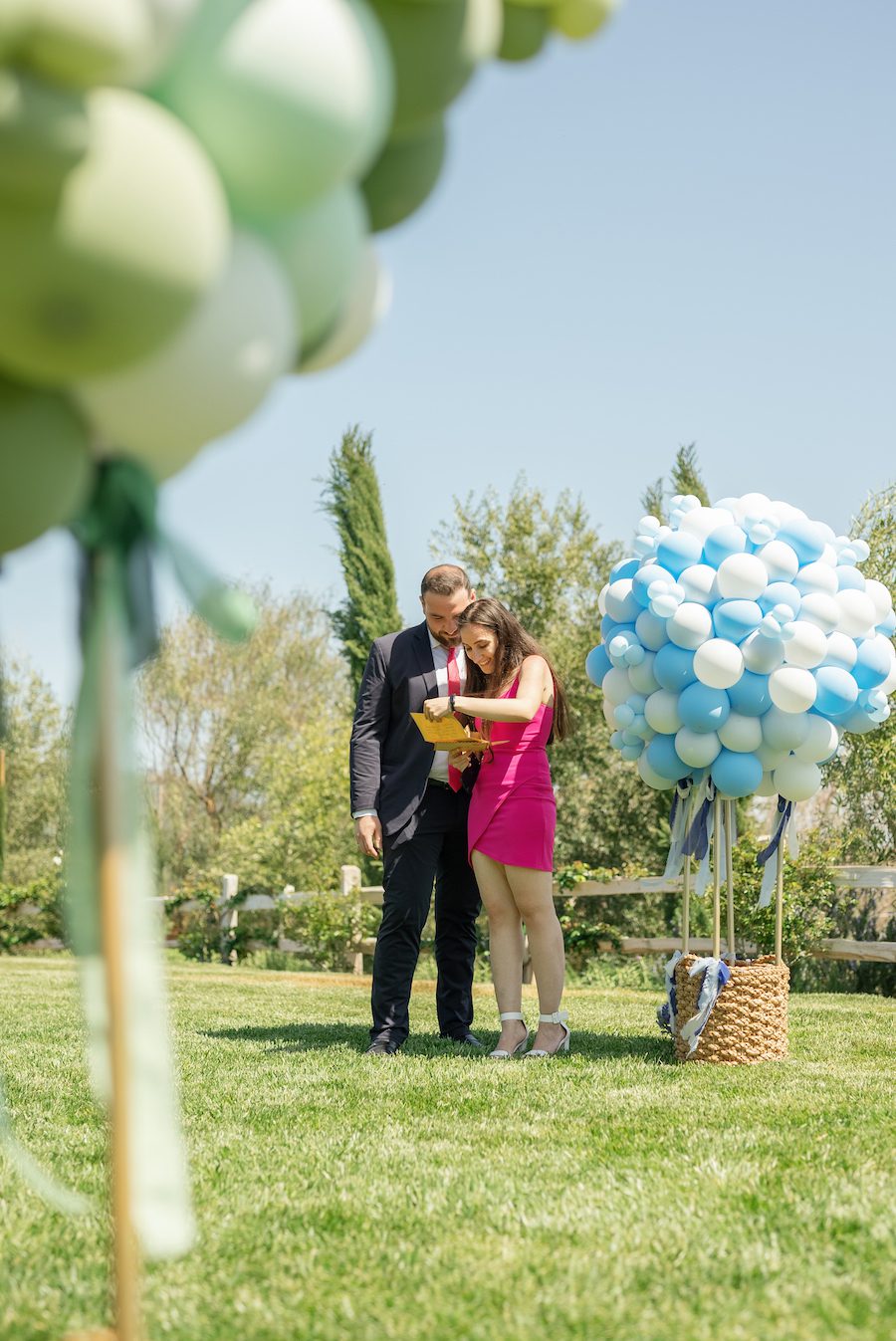 As they reached the final balloon, she started tearing up as she realized what was about to happen! The jar of ring pops and the final letter was before her, she opened the letter reading "Marry me, for real this time?". Happy tears were shed and joyous cheers from the family, as Jason knelt down and popped the question!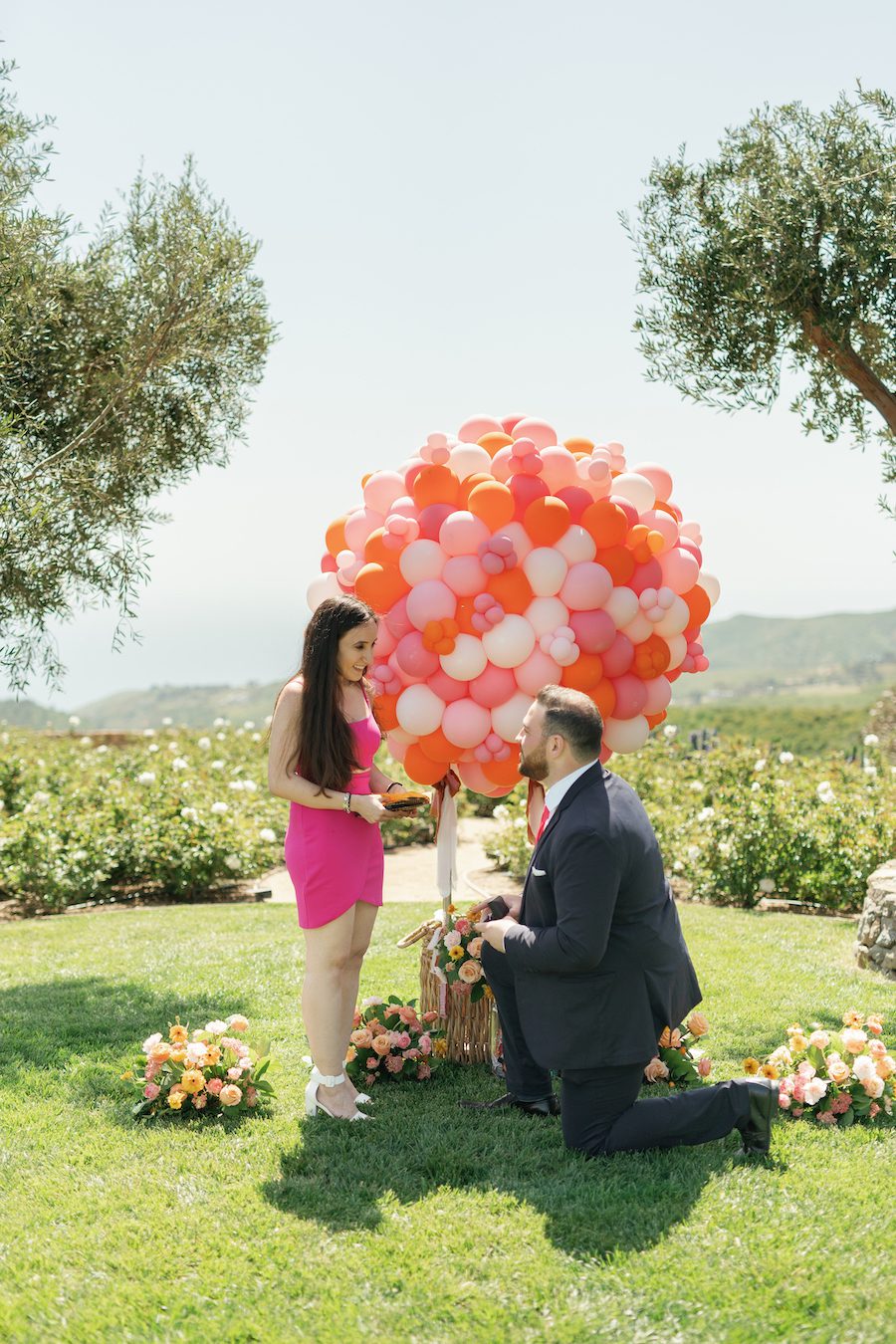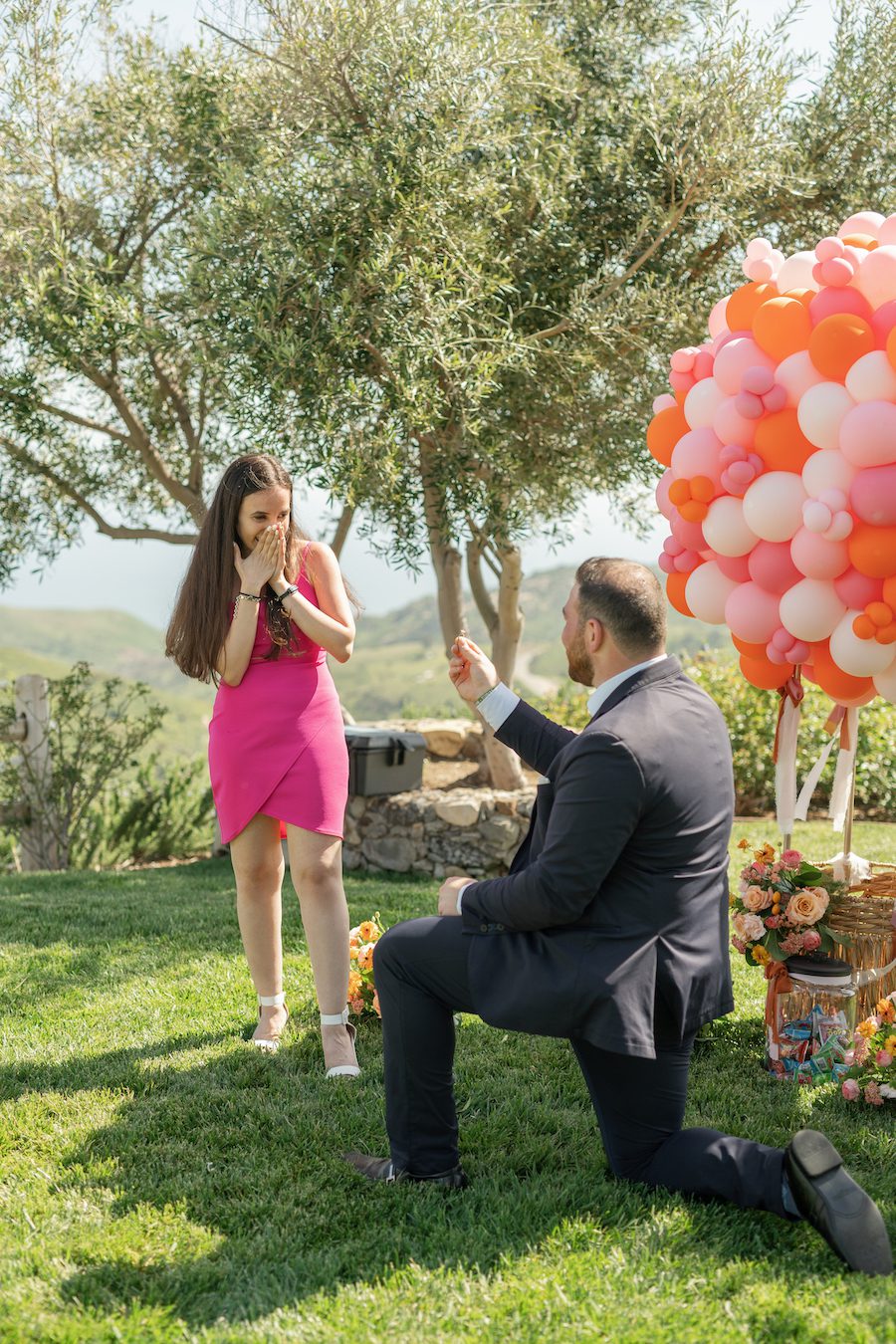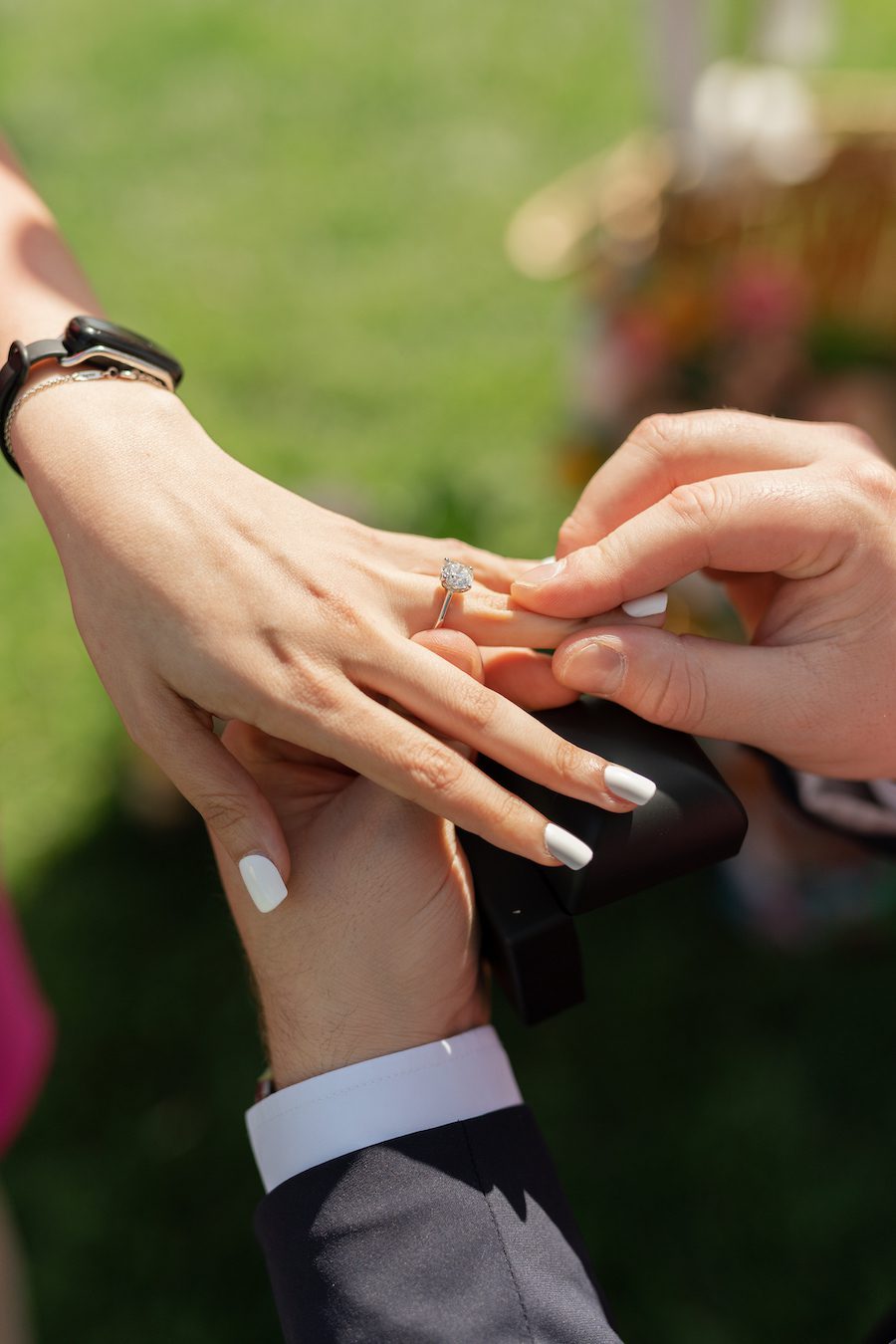 In the end, this hot air balloon-inspired proposal was a magical moment that the couple will remember forever. The colorful balloons, romantic setting, and heartfelt love letters all contributed to making this proposal a one-of-a-kind experience. By recreating a special memory in a larger-than-life way, the couple now has a unique and unforgettable moment that will cherish forever. If you're looking for inspiration for your own proposal, take a cue from this couple and think about ways to incorporate special memories and personalized touches into the setup!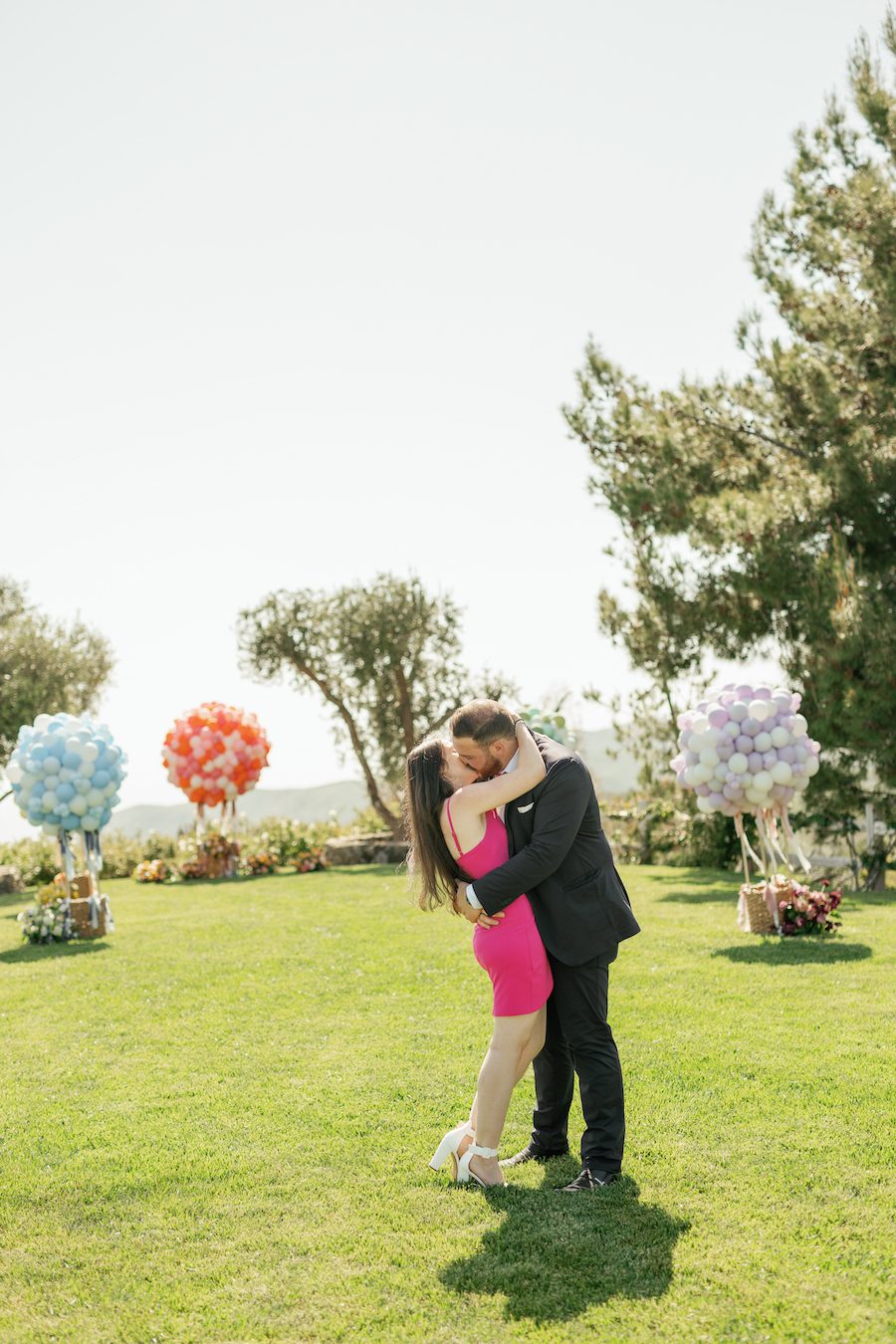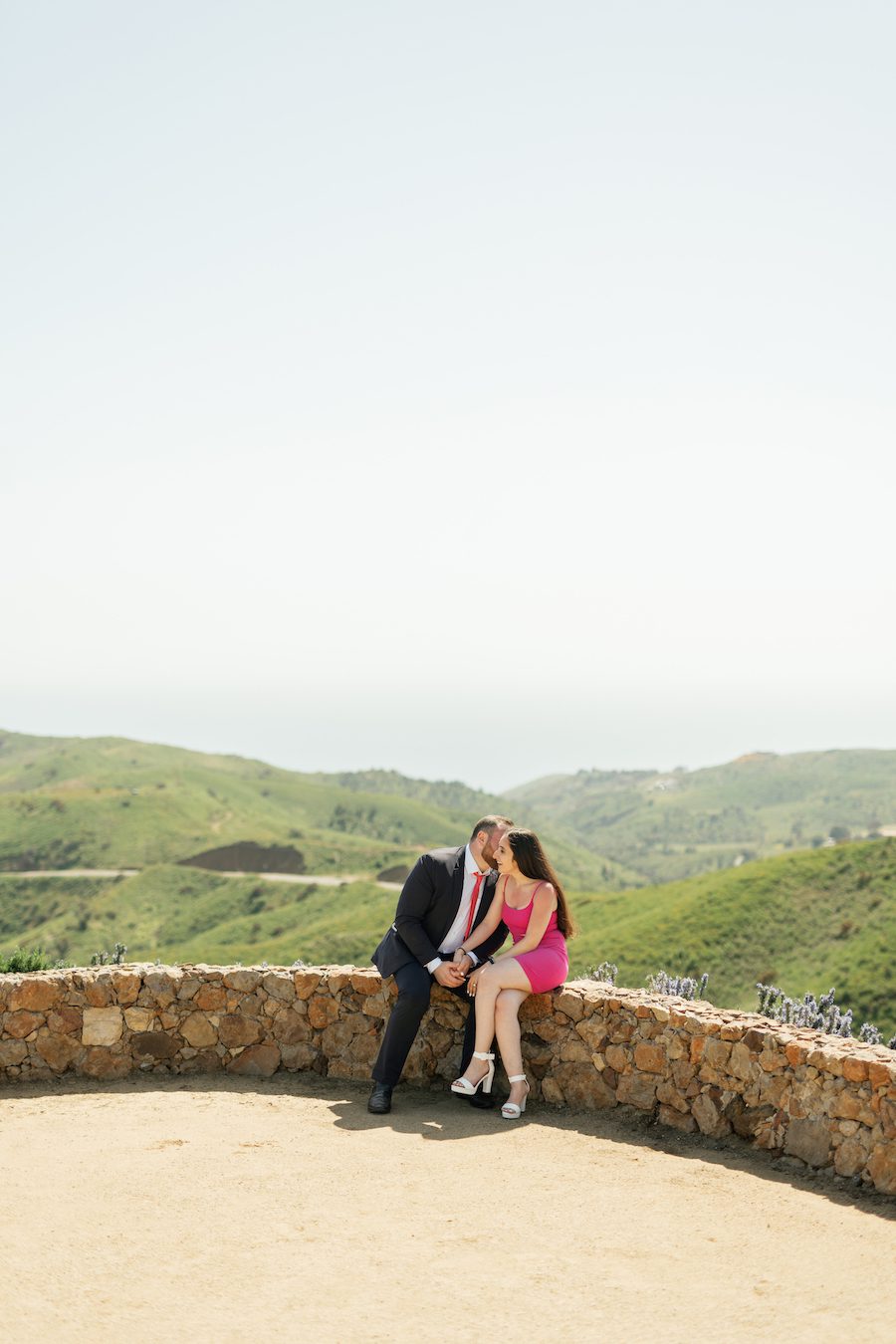 The adorable couple enjoying the mountain views as fiancés and the company of their family! We are so happy we got to be such a big part of this special day. Congratulations Jason and Dina!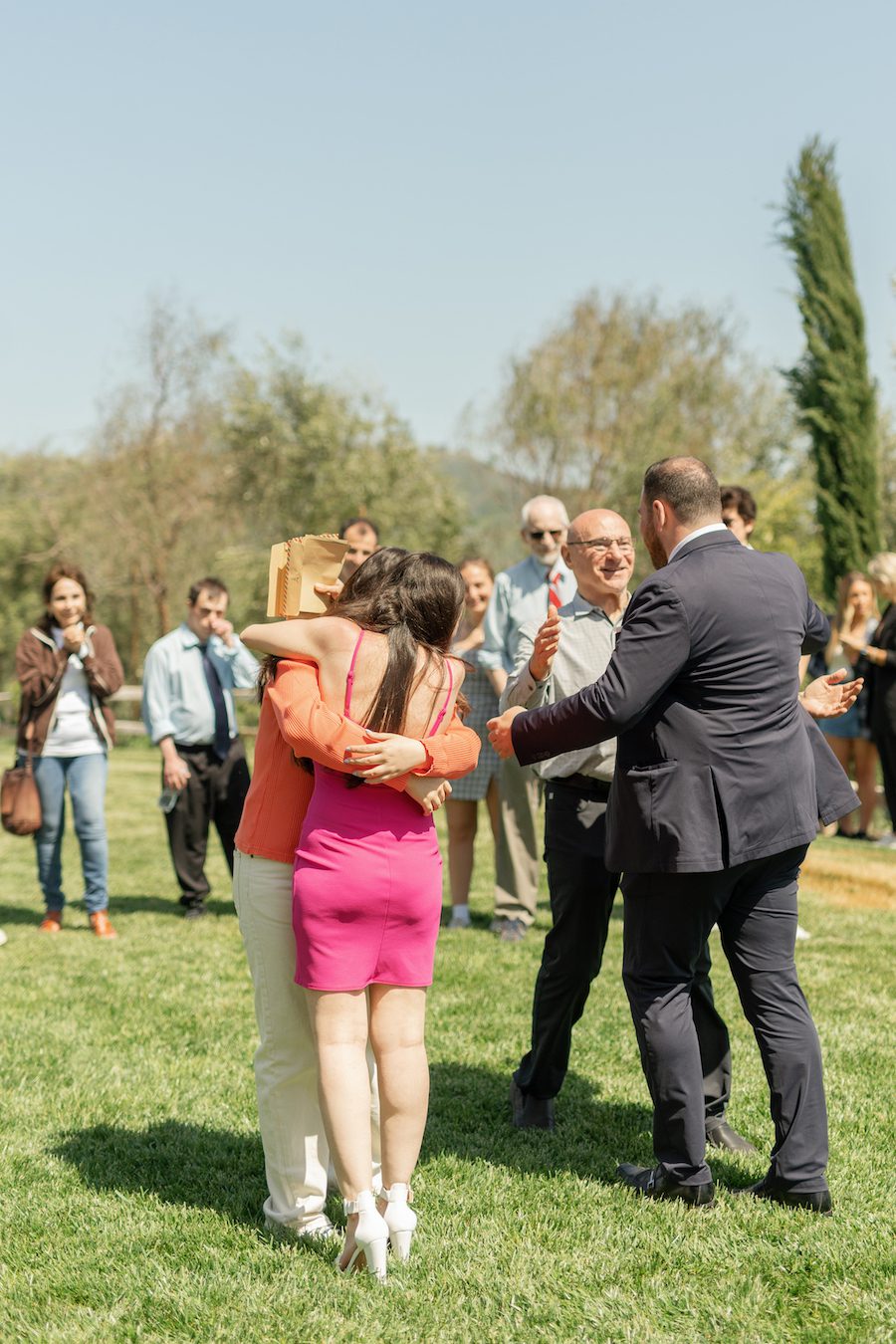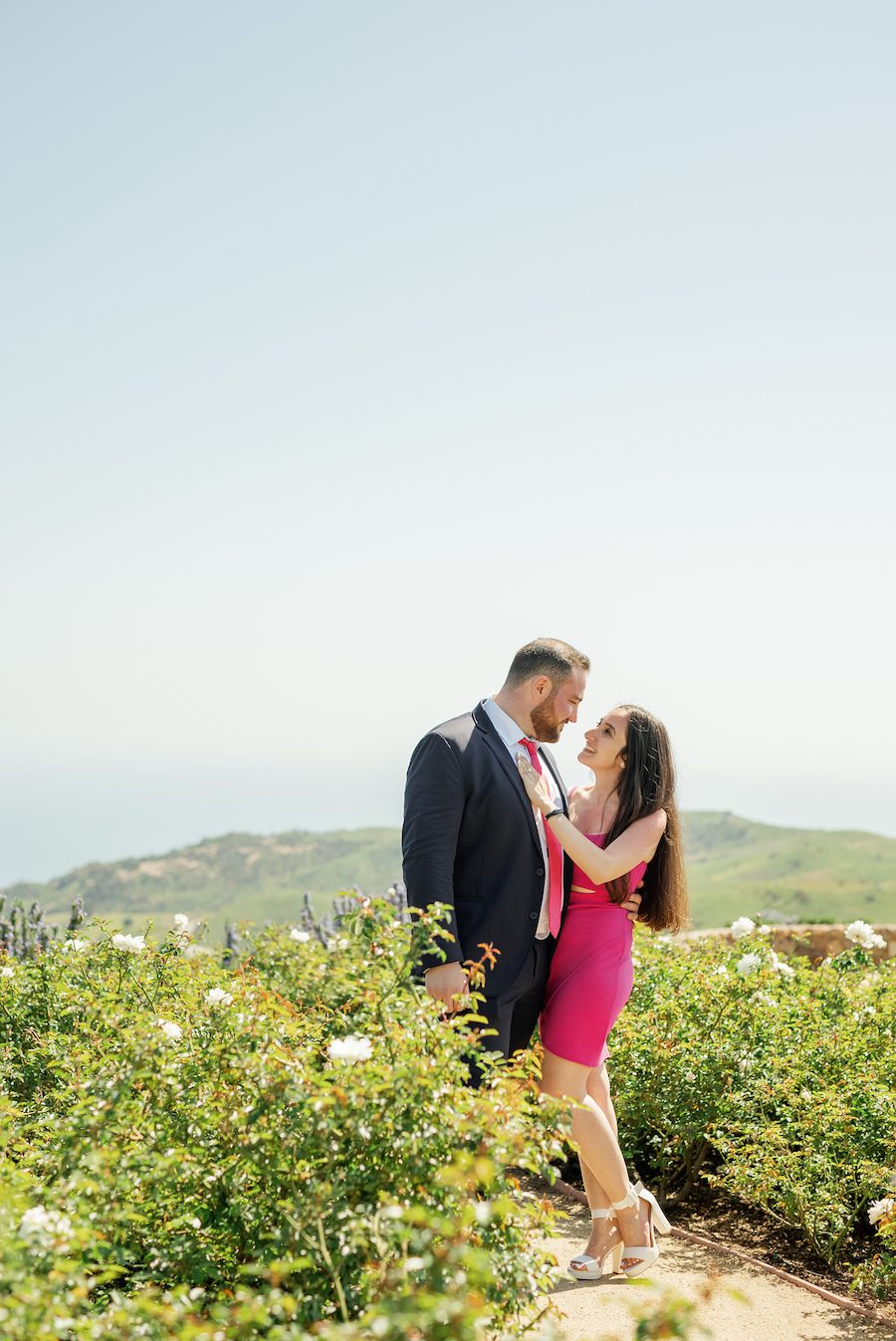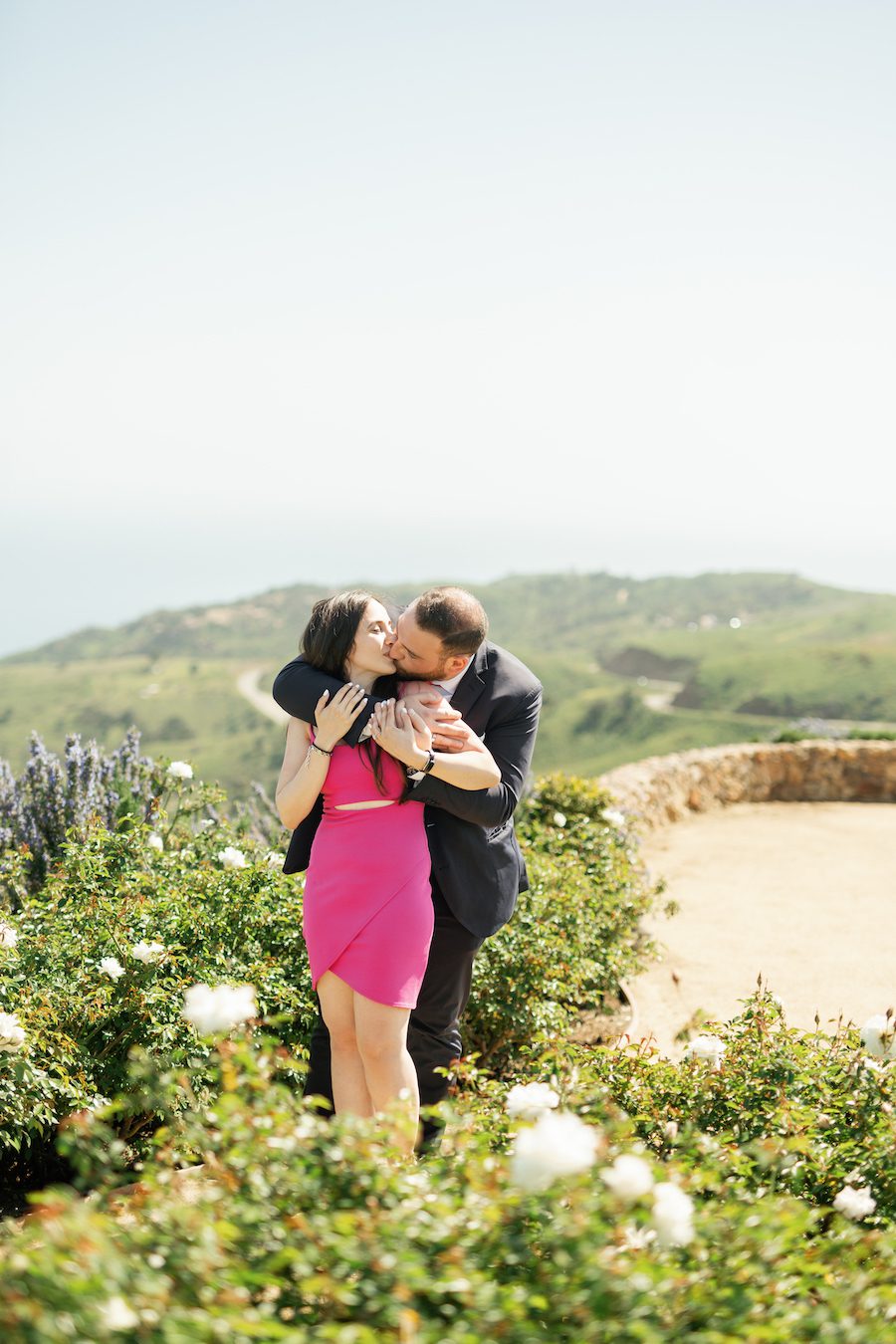 Looking for a truly special California proposal?
Vendor Love: Proposal Design and Planning: The Yes Girls | Photography: Purity Weddings | Proposal Socks: Box Sock