When your love has lasted years, weathering its fair share of storms, and showcases an enduring strength of love and commitment, it is time for a re-proposal. These stunning events are a testament to the resilience of love and the profound desire to reaffirm a shared future, making it a truly special and touching event in the world of love stories.
Re-Proposal Inspiration for Your Anniversary
The Yes Girls love a re-proposal (proposing again)! If there is anything better than true love, it's honoring that love a second time around. These incredible and custom events are usually done on a wedding anniversary, her upgraded ring tucked safely in your Box Sock. Here are a few of our most favorite re-proposal and ring upgrade ideas to perfectly match any style!
Colorful Concert
Jorge surprised his wife with this colorful and custom private concert to honor their 10 years together. The two met on a night out dancing and have been in love ever since. He wanted the decor and flowers to reflect all of the color she has brought to his life while also honoring their Mexican roots.
Colorful floral arrangements, disco balls, a layered rug dance floor, and all of the romantic lighting created the perfect concert experience. Ibette and Jorge's magical moment was complete when they were greeted by their family.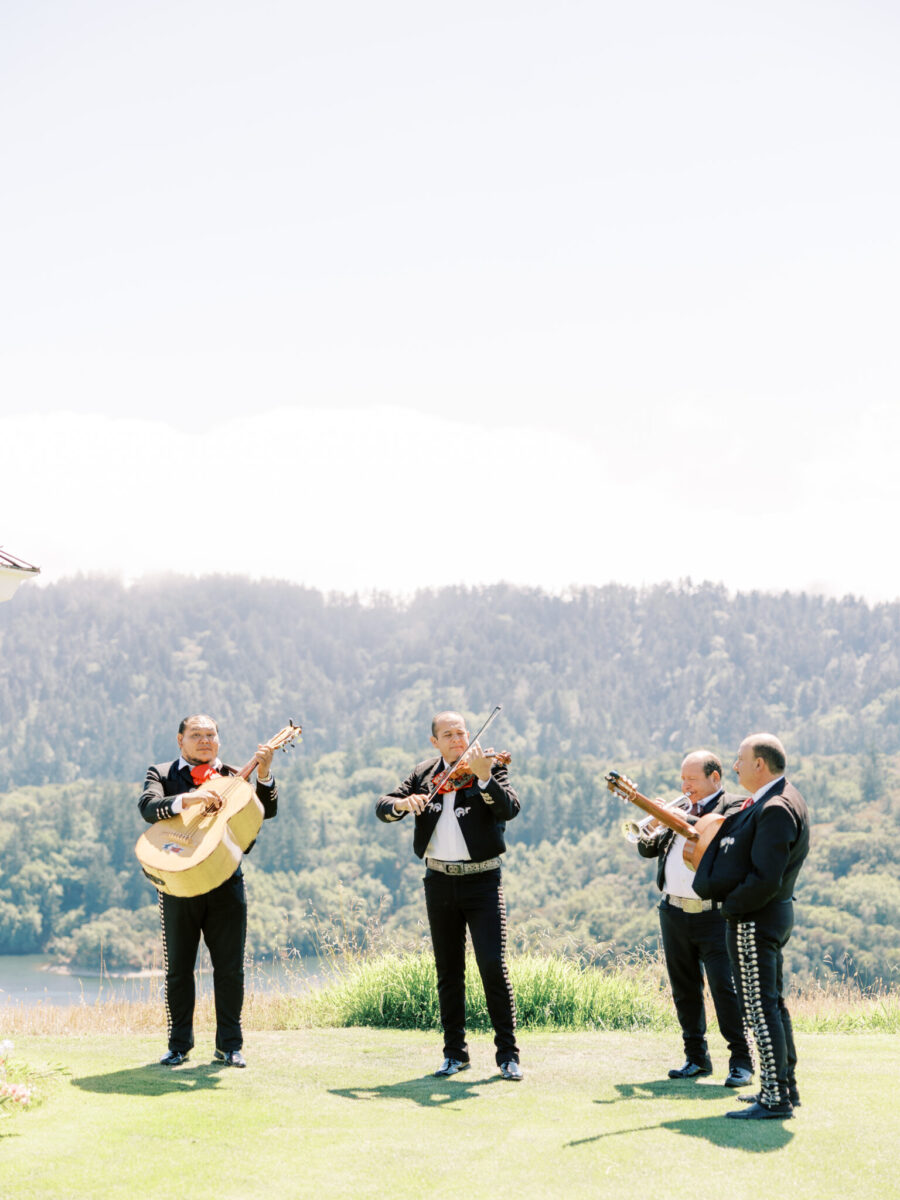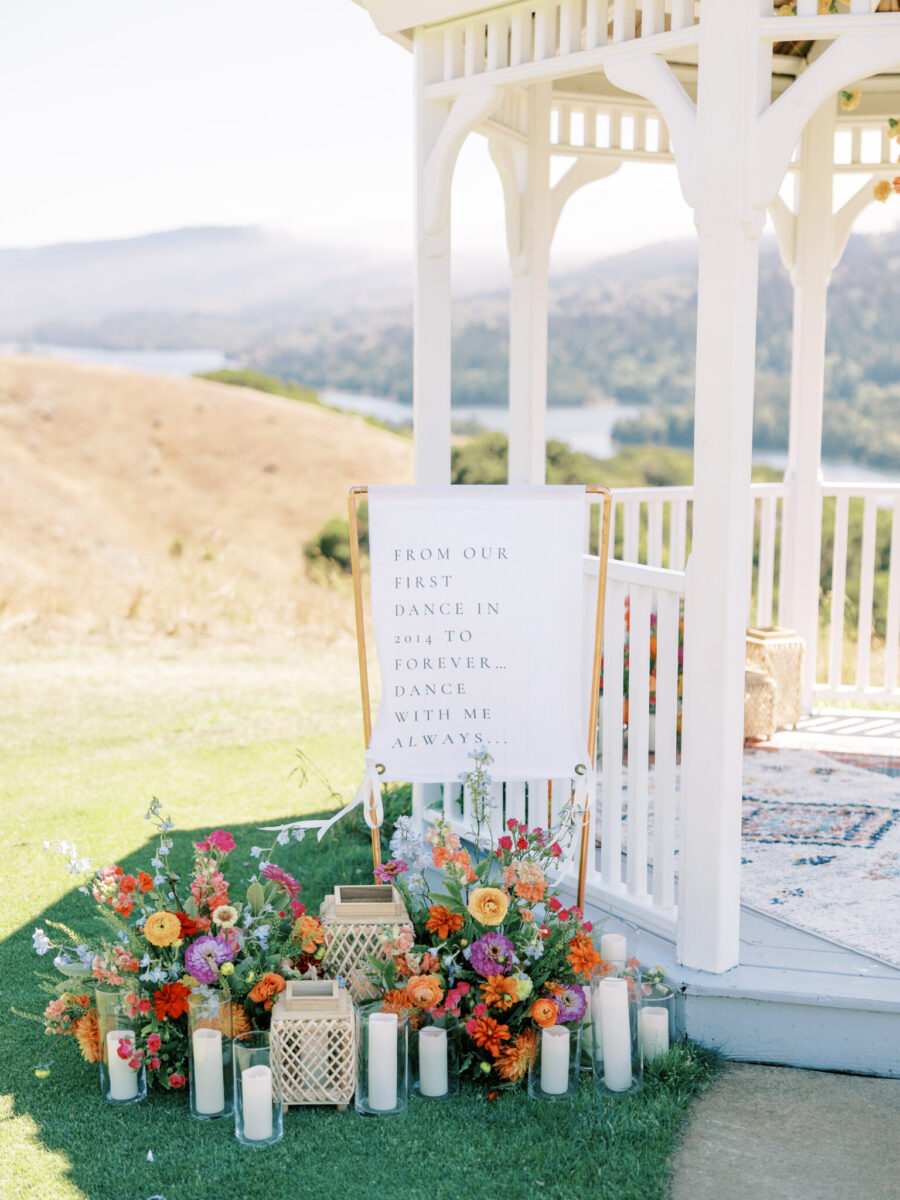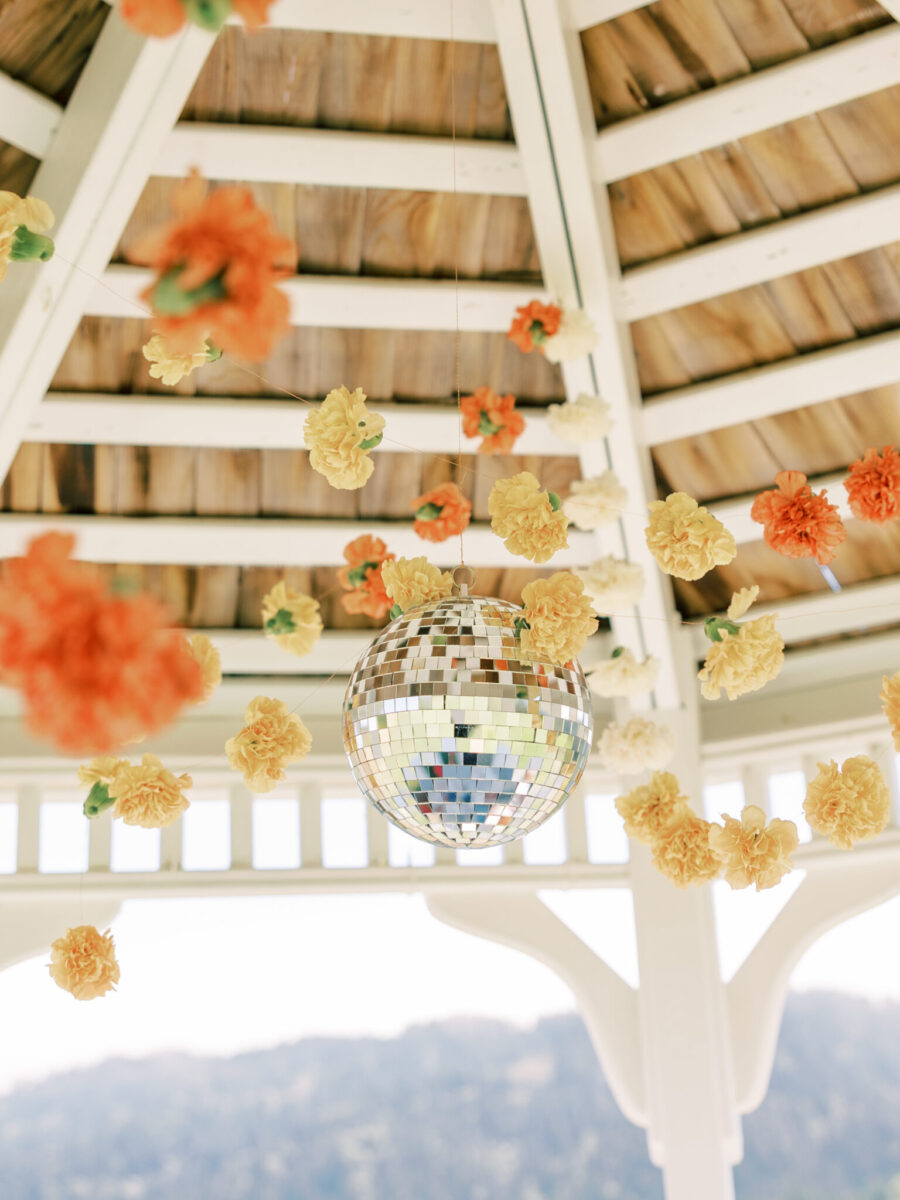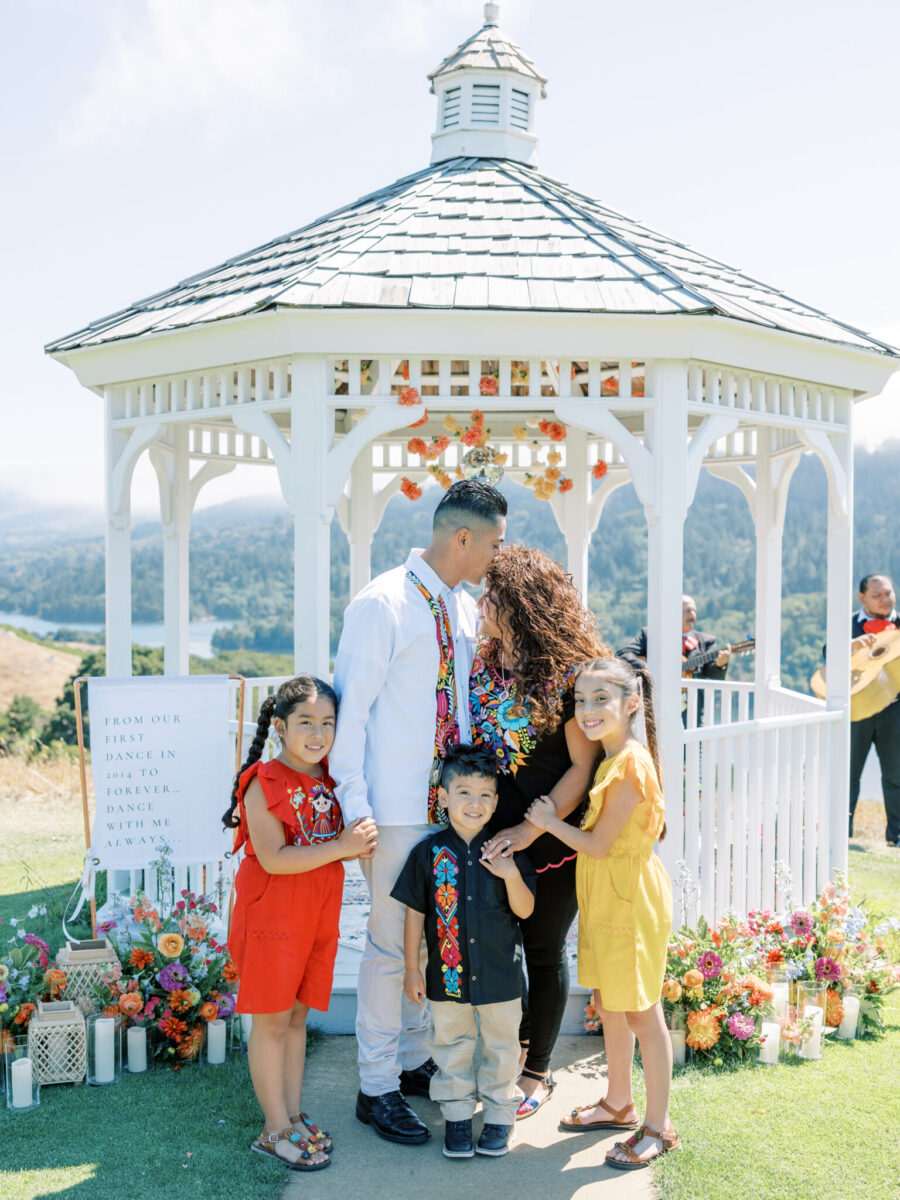 Immersive Theater
Brian described his wife Thea as a theater kid who never grew up. He wanted something completely created for her that she would never expect. The Yes Girls knew exactly what to do. An immersive theater experience was created for Thea inspired by the love song "It Takes Two" from one of her favorite musicals "Into the Woods."
An aisle way of her favorite flowers, a photo of their son, a costume rack, and life-size marquee letters all adorned this incredible and immersive experience while the song was brought to life through live performers. If you're planning a special event, consider exploring the charm of marquee letter rentals to add a personalized and dazzling element to your celebration.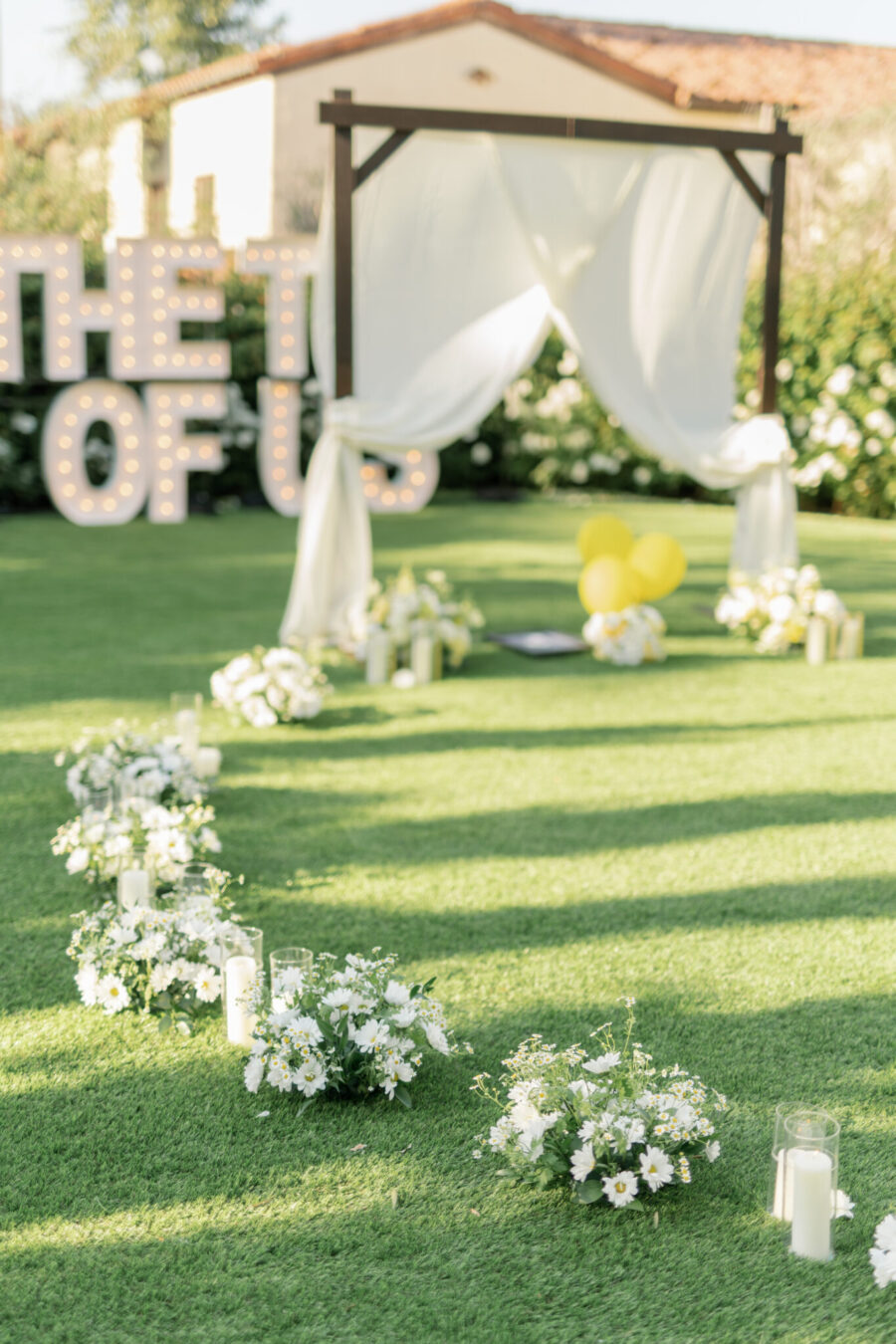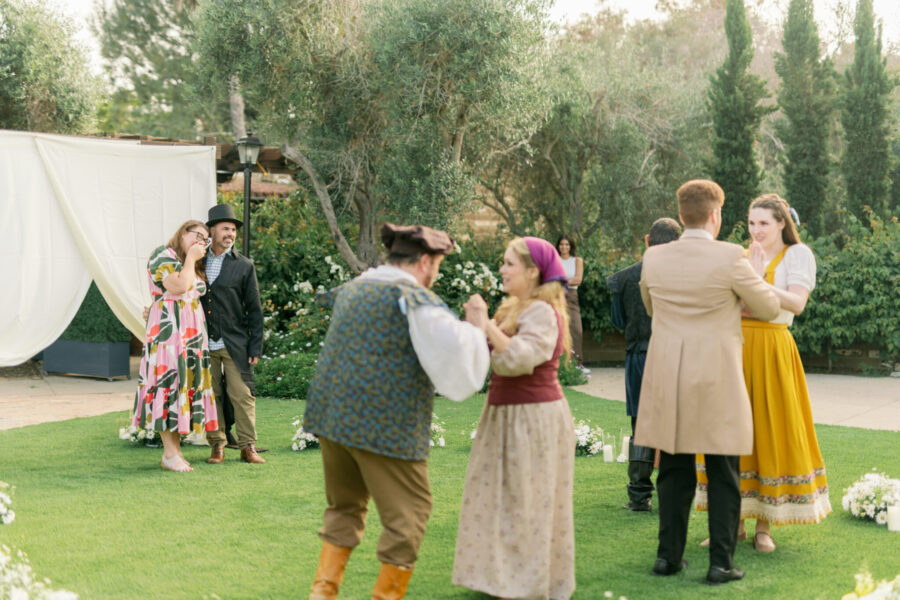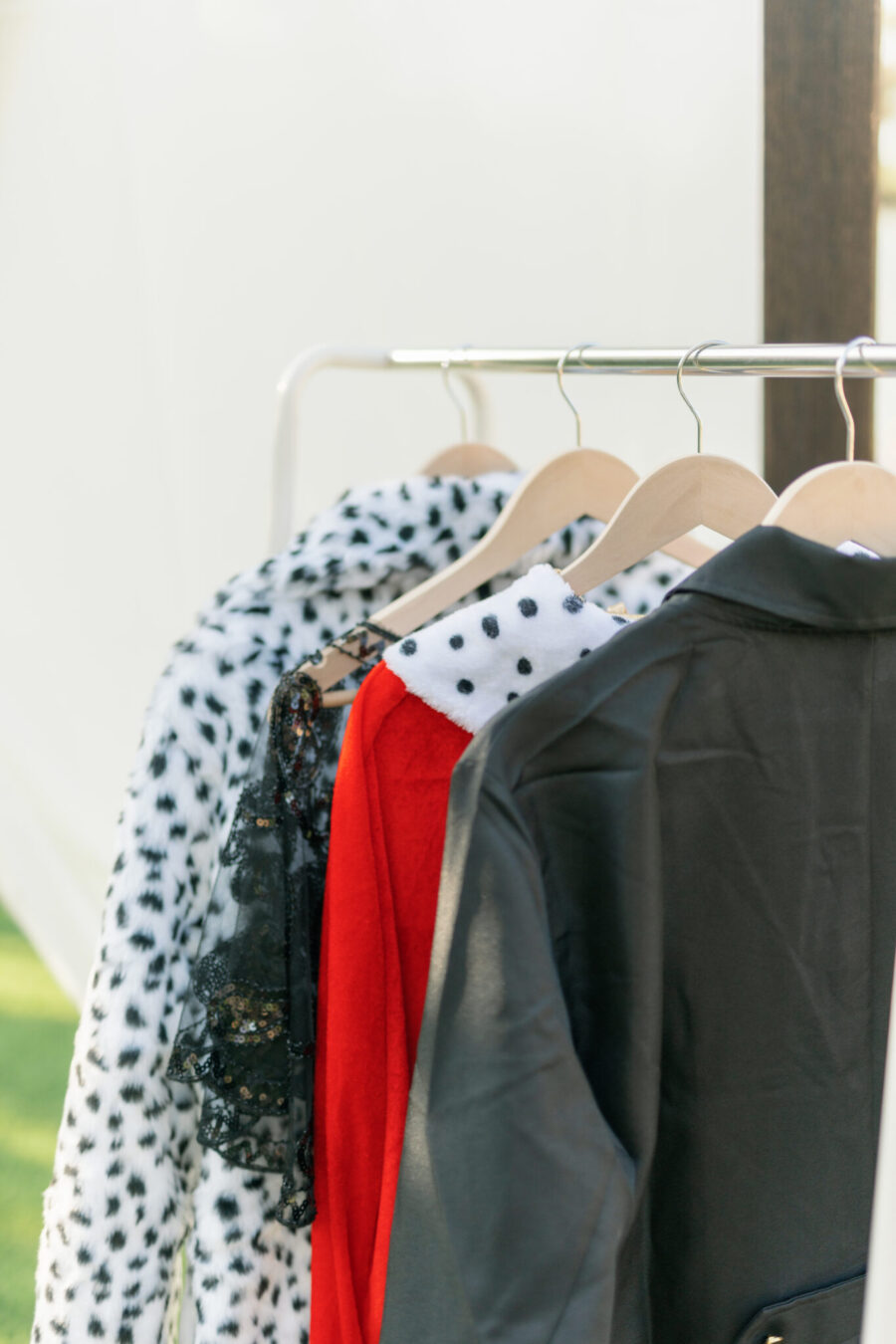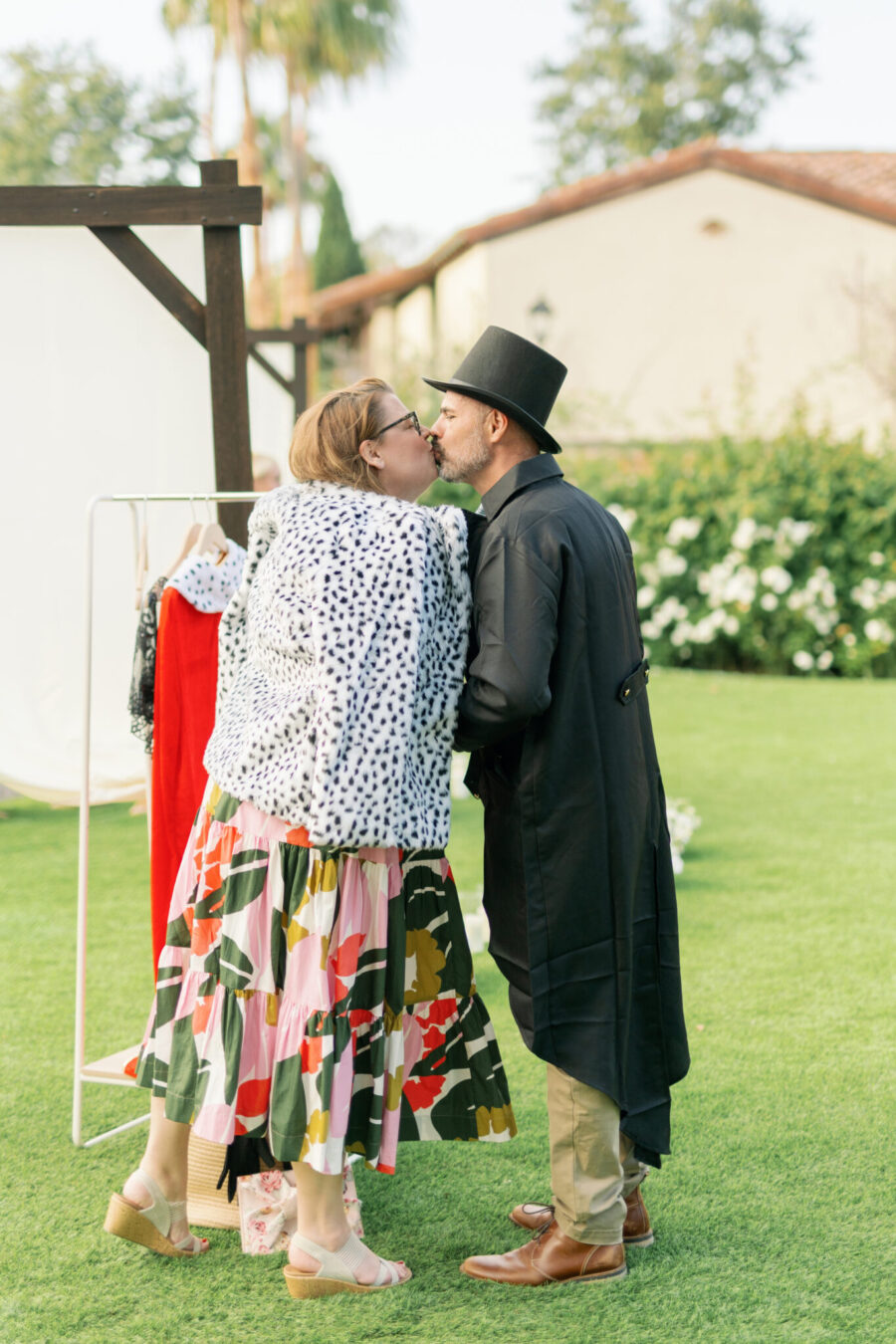 Scenic Yacht Sail
This stunning waterfront deserved a custom re-proposal setting to match. A private yacht was adorned in all white florals and a soft and romantic table setting for two. Antonio and Veronica enjoyed a wine tasting to forever be remembered, each bottle representing a time in their relationship. When they reached the final bottle, 2023, he asked Veronica to marry him again! Of course, she said yes.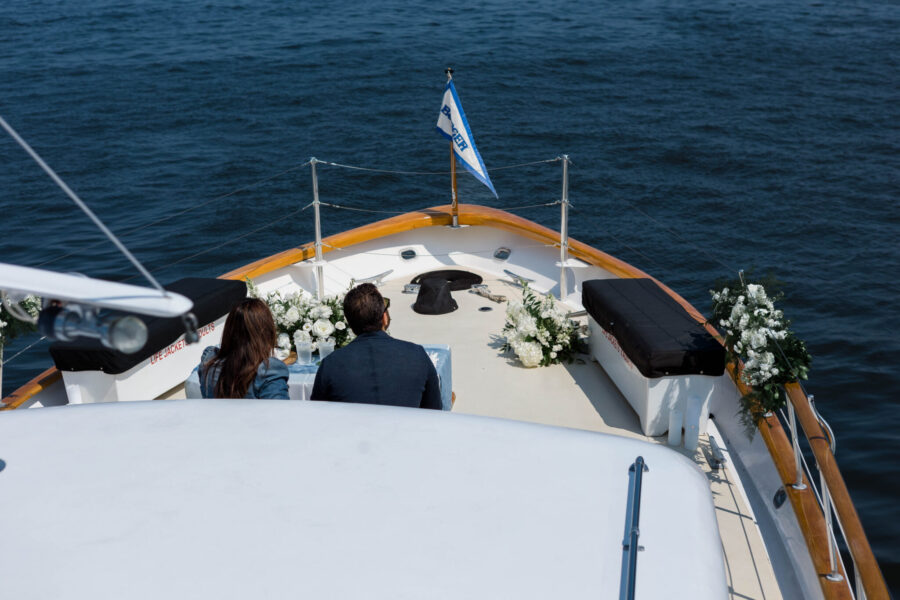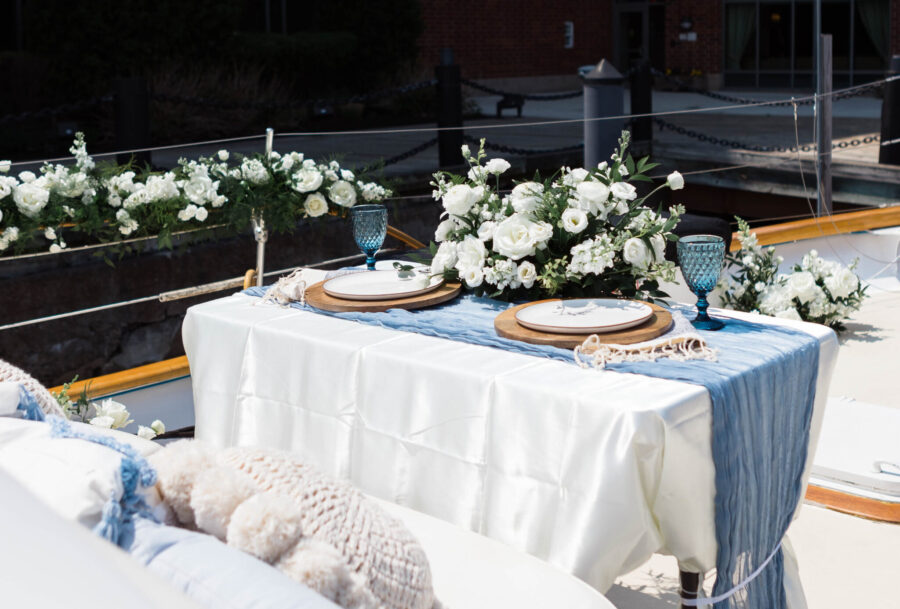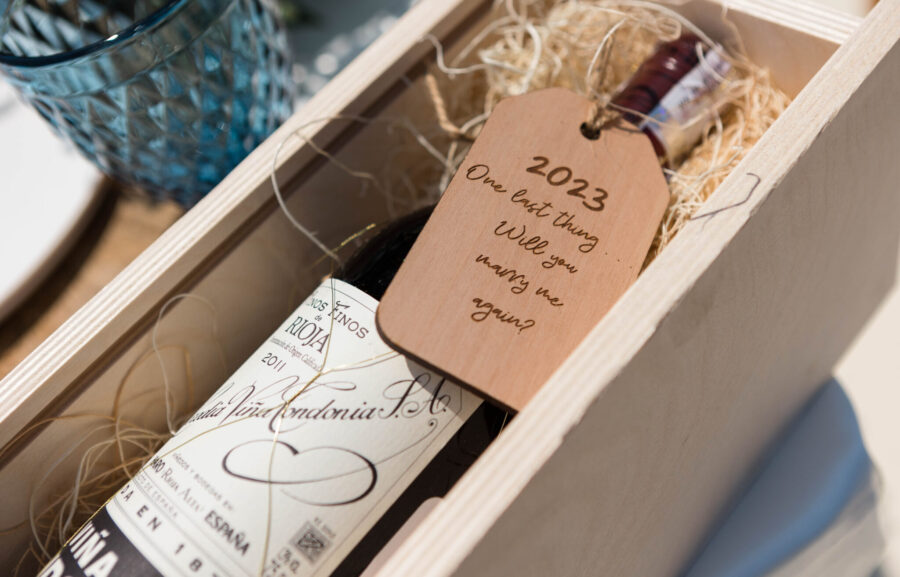 Epic 20 year Re-proposal
There is nothing like a full day extravaganza to honor 20 years with your love. This two-part wedding anniversary re-proposal is one that will never be forgotten. Roman had his and Anna's life together turned into a full museum showcasing each child, their wedding, and even her love for trying new things at the grocery store. It was the perfect way to reminisce on all they have accomplished together and how their love has grown.
Part-two was the perfect time to be present, enjoying a candle lit Michelin star chef 5 course dinner with an oceanside California view. It ended with dancing, snow, an epic down on one knee moment, and a live artist to capture it all.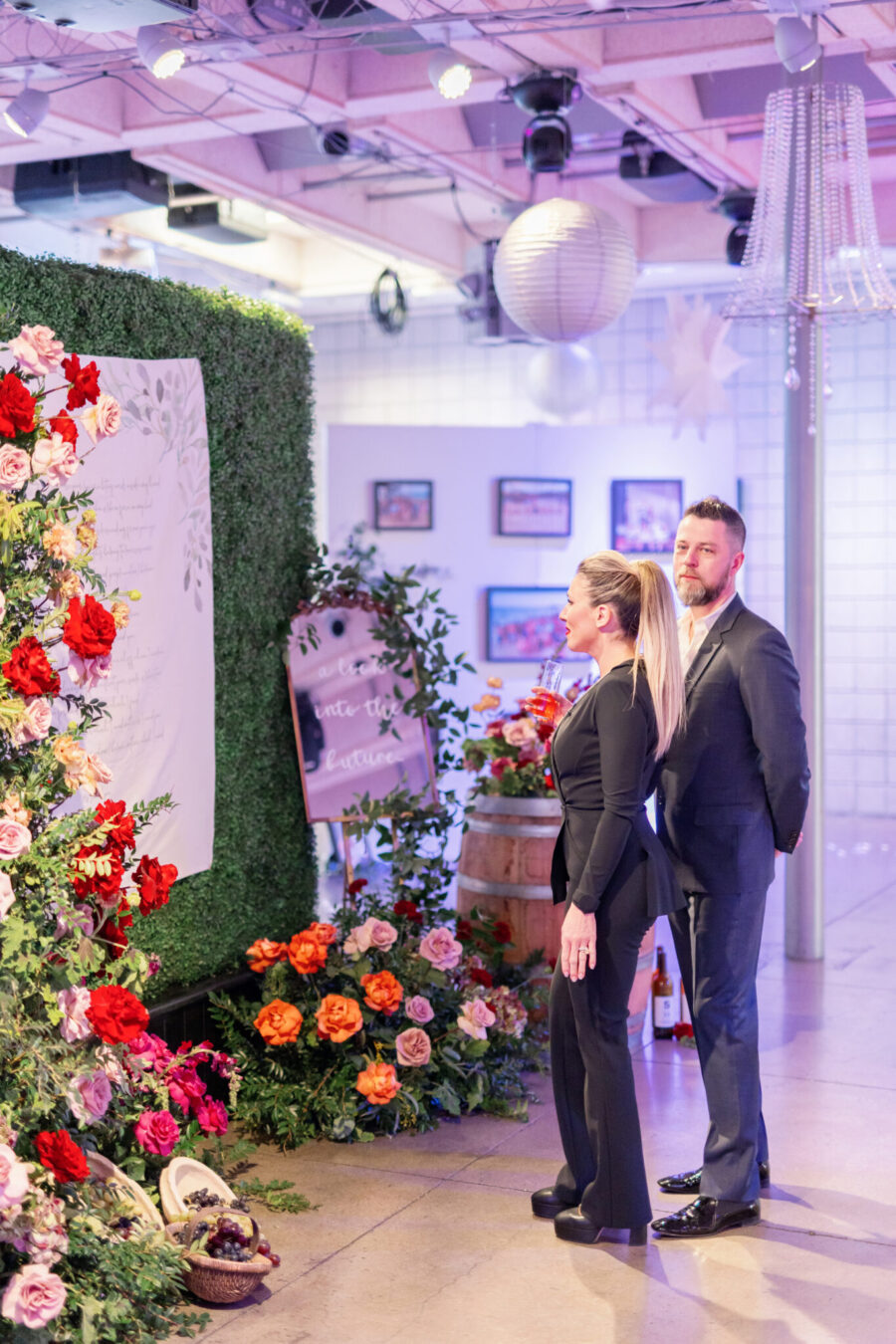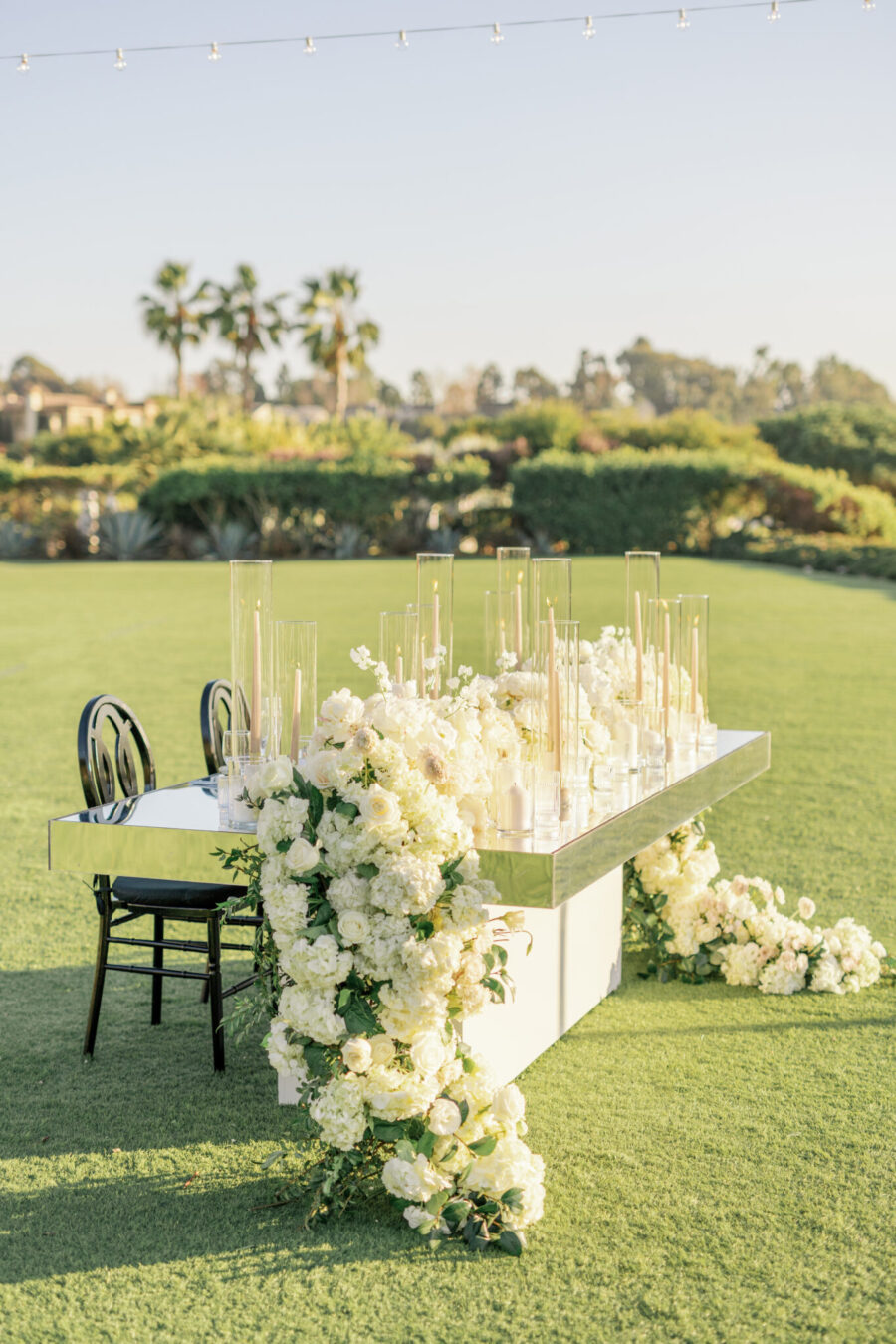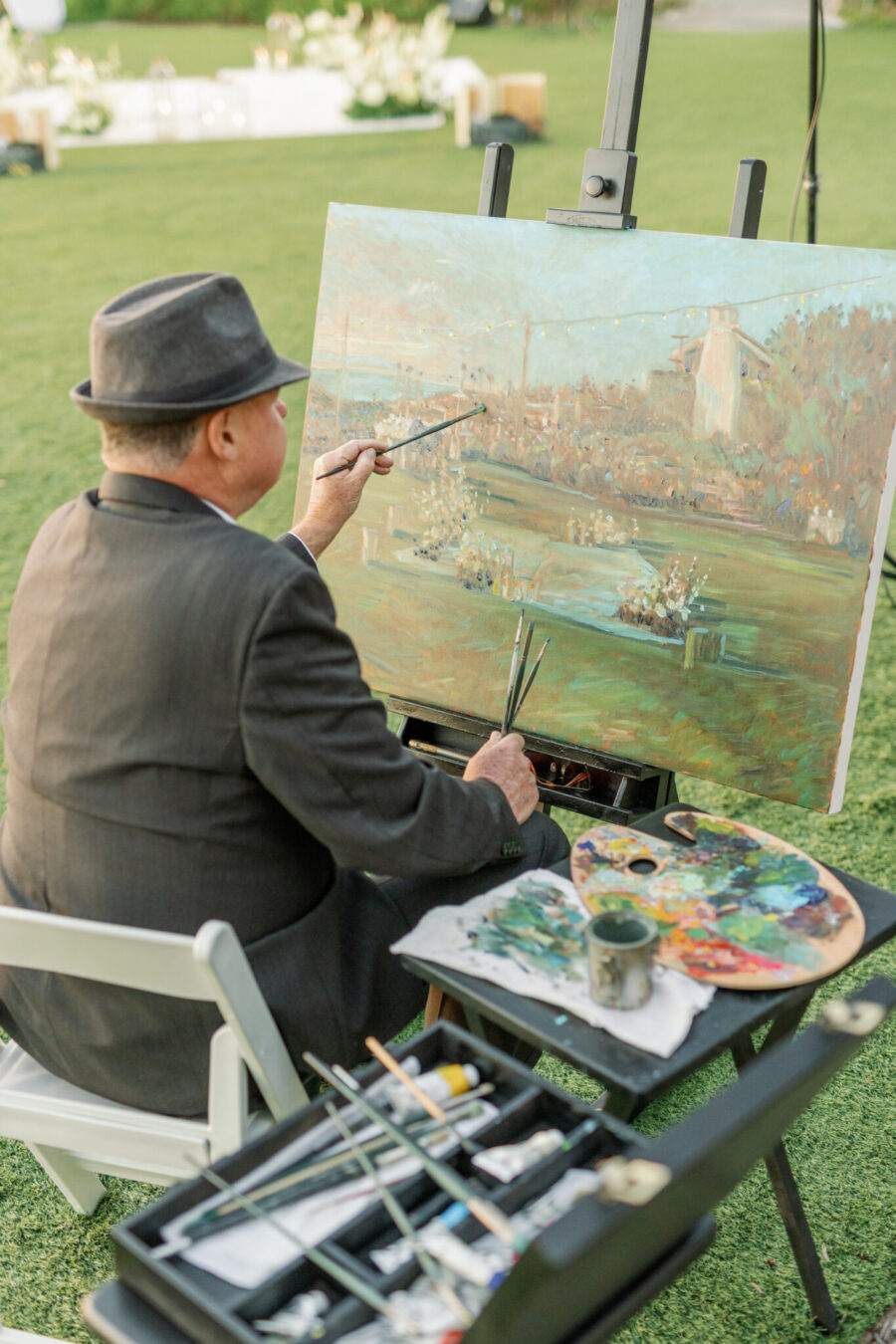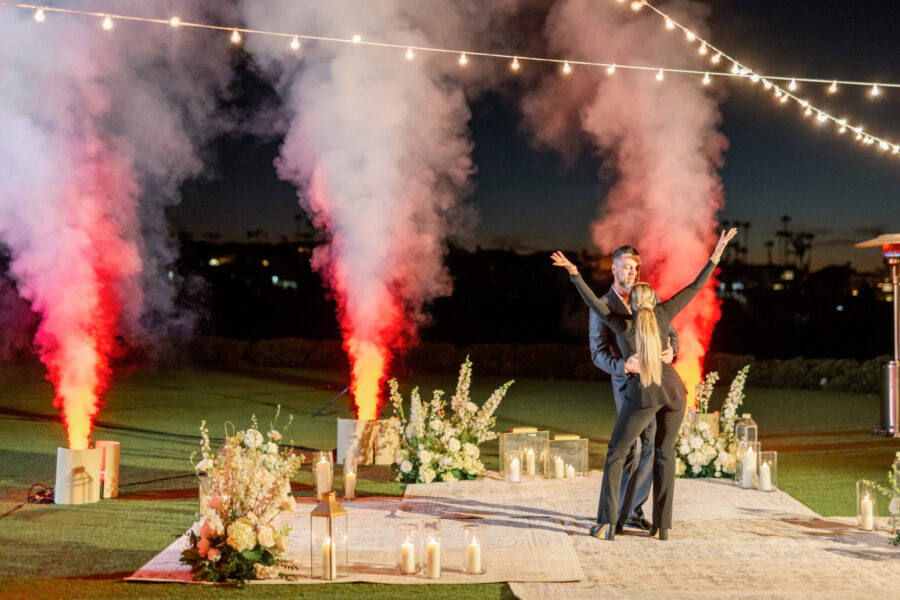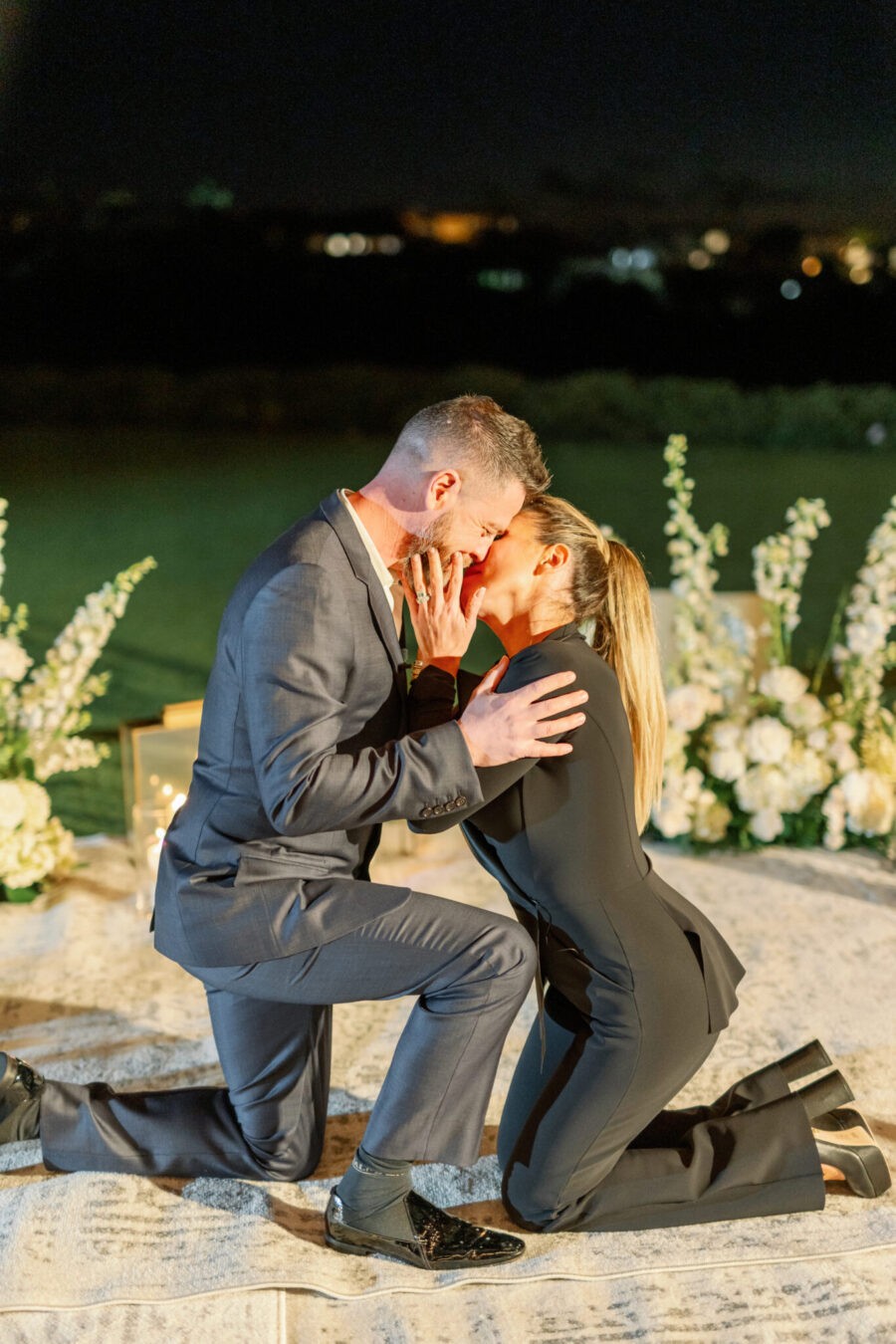 Looking for a truly special re-proposal? Start here!
Vendor Love: Proposal Design and Planning: The Yes Girls | Box Sock