Proposing soon and wondering what to wear for the big moment? That's one of the most common questions we get a few days before the proposal, "I just thought about this – I have no idea what to wear! Help?" With the new Box Sock line coming out two weeks ago, figured this is the perfect opportunity to share a little outfit inspiration for your proposal. This one is for all those computer guys out there; the guys who love coding and software engineering and anything with a bit of a geeky spin on it!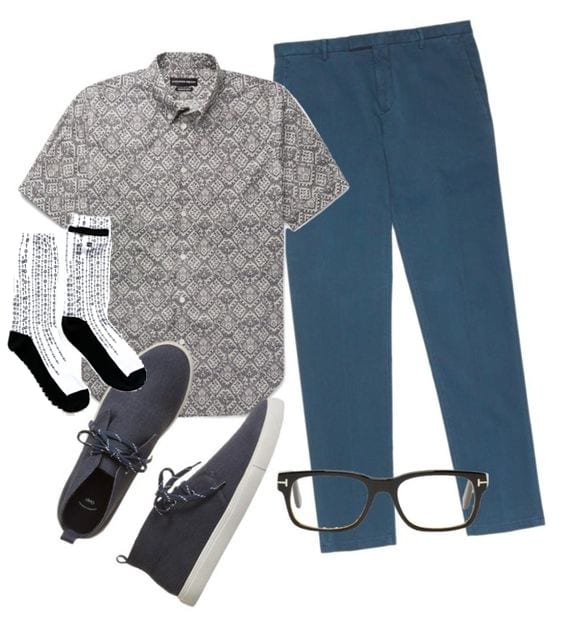 Outfit by
Polyvore
|
Proposal Socks by Box Sock


Want to create her dream marriage proposal? We have the perfect way. Contact The Yes Girls to get started on your personalized marriage proposal, wedding plan, vow renewal, anniversary or date night today! We're so excited to work with you!