We absolutely love this simple, fun date idea for you and your partner!
When life gets busy, it can be easy to forget to make intentional time for you and your partner. It can be very beneficial to surprise your significant other with a sweet picnic date and some quality time. Start by inviting your partner to lunch or dinner!  To make this date more exciting, have a friend get to the desired location before hand and set up the picnic so that when you and your partner come upon the setup they will be completely shocked! We helped set up this romantic day for a San Antonio couple.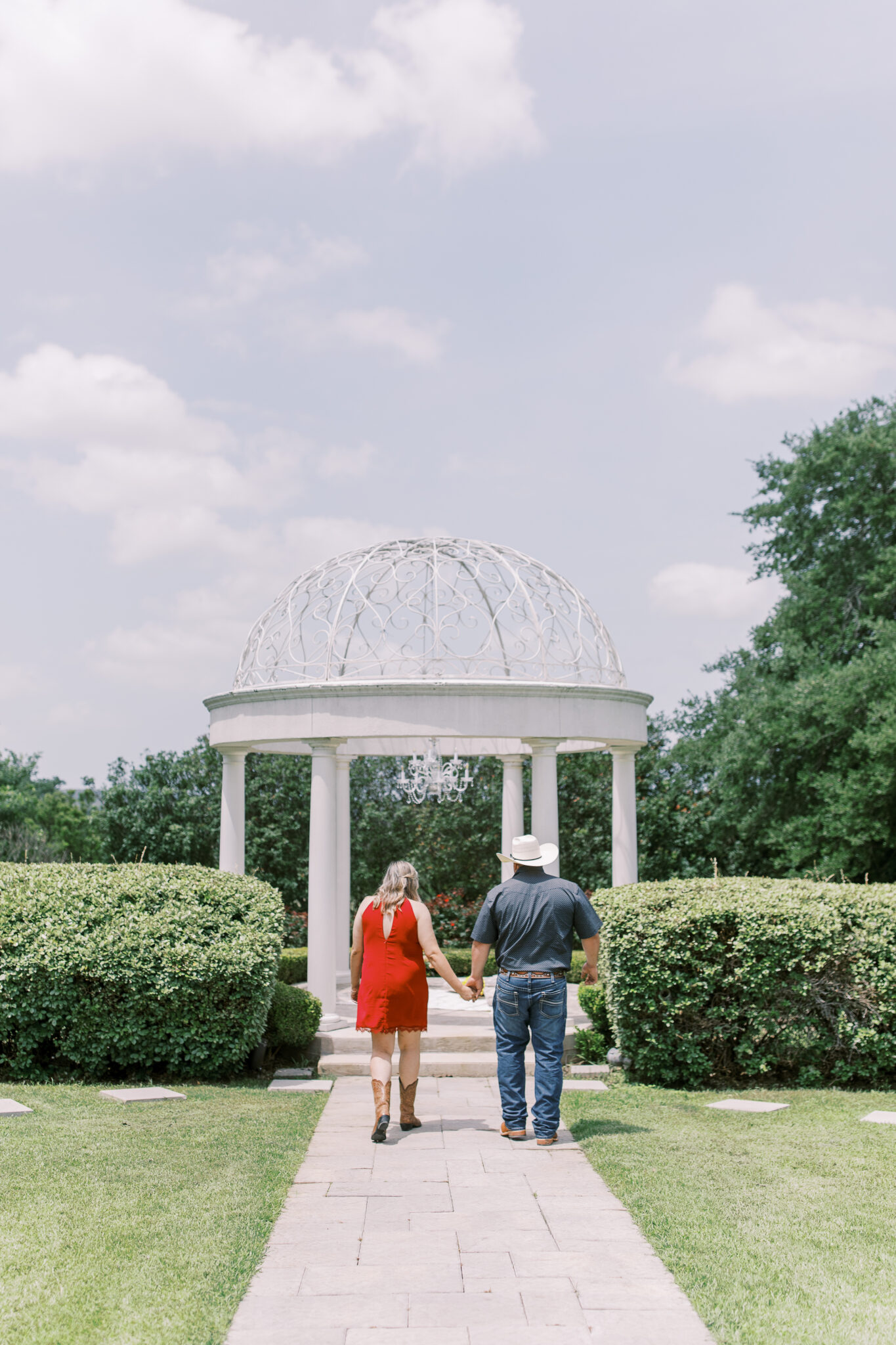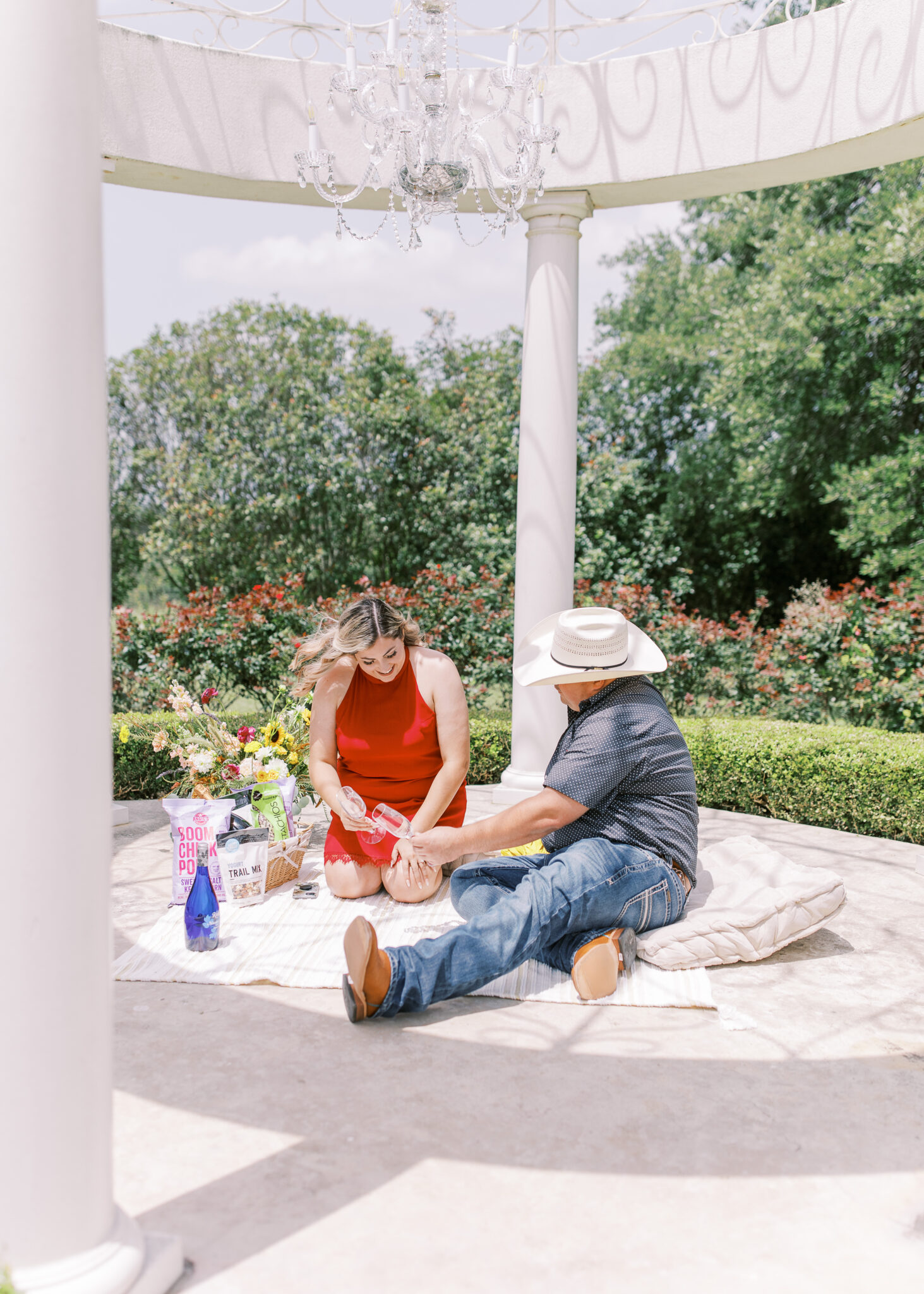 Tell your partner that you want to take them out, but go on a little "walk" beforehand, this will ensure that they are surprised when they realize you set up a beautiful picnic just for the two of you! Create a simple picnic by bringing your partner's favorite snacks and food, along with their favorite beverage whether that's champagne, wine, or strawberry lemonade. As long as you bring their favorite you can't go wrong!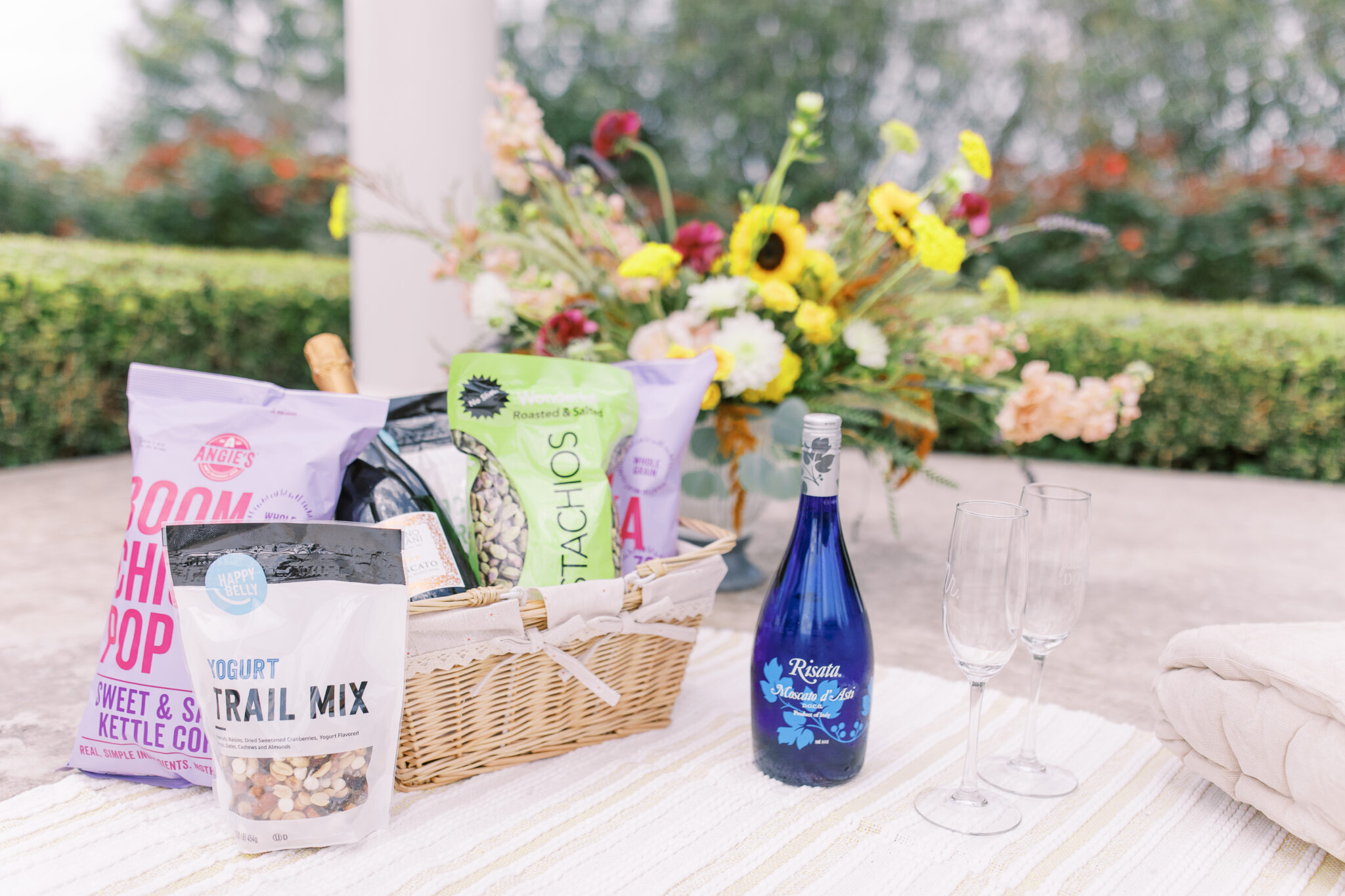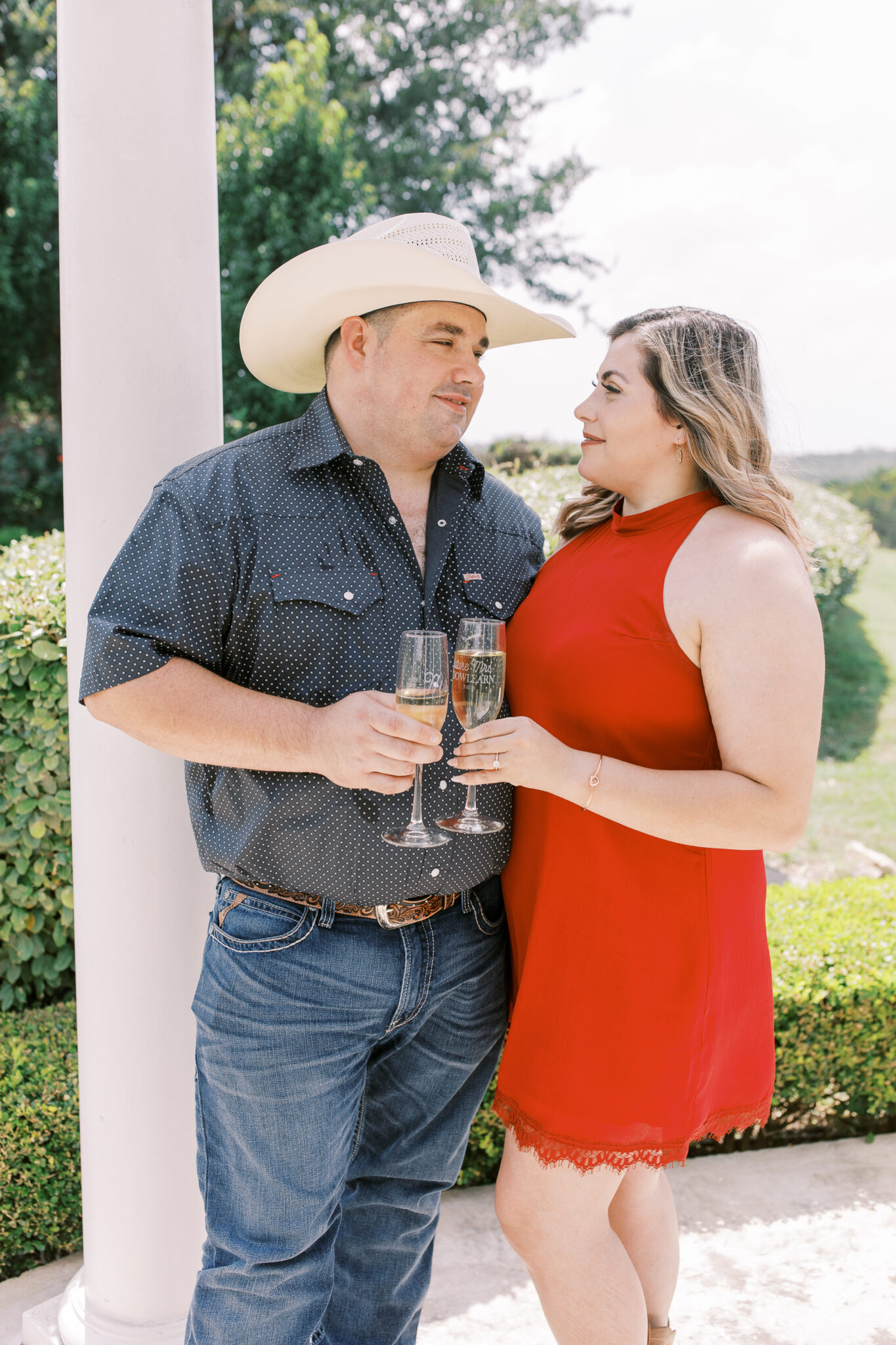 To add to the ambiance, lay a bouquet of flowers or rose petals on and surrounding the picnic , which will help create a romantic set up. Also, you want to make sure you and your partner are comfortable on the picnic, so bring pillows and a large blanket as well.
Enjoy the moment with your partner, soaking in this quality time just the two of you. Make sure to not be on your phone or have any distractions, so that this can be a date you will always remember.
Want some more date nights like this one!? You have to check out Schedule Me In! We love this relationship planner that contains tons of date ideas, helpful advice, beautiful artwork, and fun stickers to schedule it all! It can be hard to remember to make intentional time for your partner, so having a planner that's goal is to create stronger relationships is very beneficial!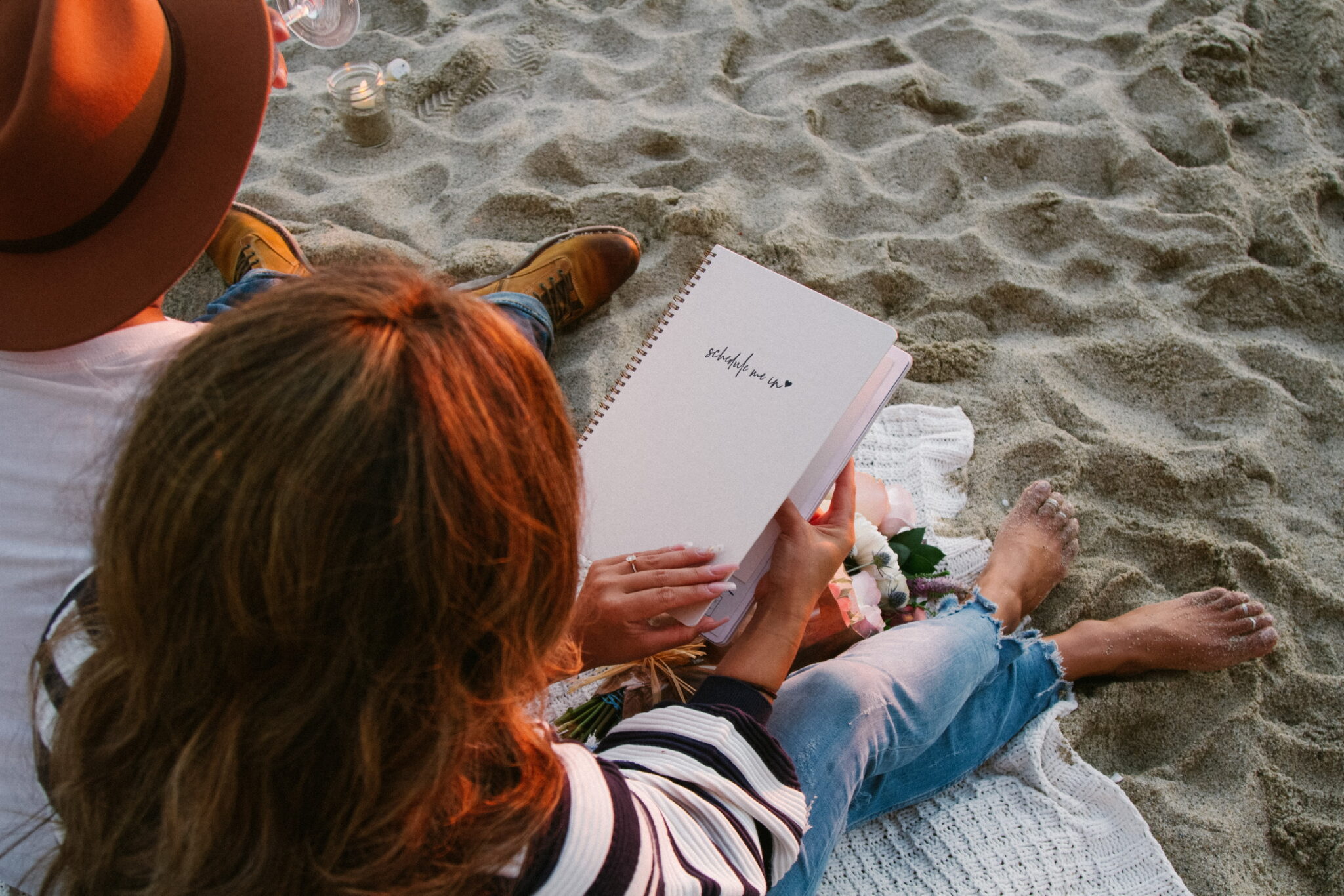 Proposal Ideas and Planning: The Yes Girls | Photography: Anna Kay Photography | Proposal Socks: Schedule Me In