Planning Robert and Alyssa's stunning engagement in at the Ritz Carlton New Orleans Hotel in Louisiana could not have gone more perfect!
Robert came to us wanting an intimate setting for a proposal as well as a classic, vintage scene that Alyssa would love! We planned the proposal to be on the 14th floor of the beautiful hotel creating a private space for the proposal surrounded by beautiful views.
On the day of the proposal, Robert invited Alyssa to a nice dinner out, however, as they were in the elevator leaving, he pressed the 14th button in the elevator of the Ritz Carlton.
Once the elevator doors open, a string quartet began to softly play Alyssa's favorite song, "Can't help falling in love with you," as Alyssa and Robert step out of the elevator into the gorgeous scenery.
Alyssa was absolutely shocked when she realizes that this is all for her. The background of the proposal was a beautiful verdigris French wrought iron gated covered with blush florals and views surrounding the entire floor which created a perfect background for a proposal.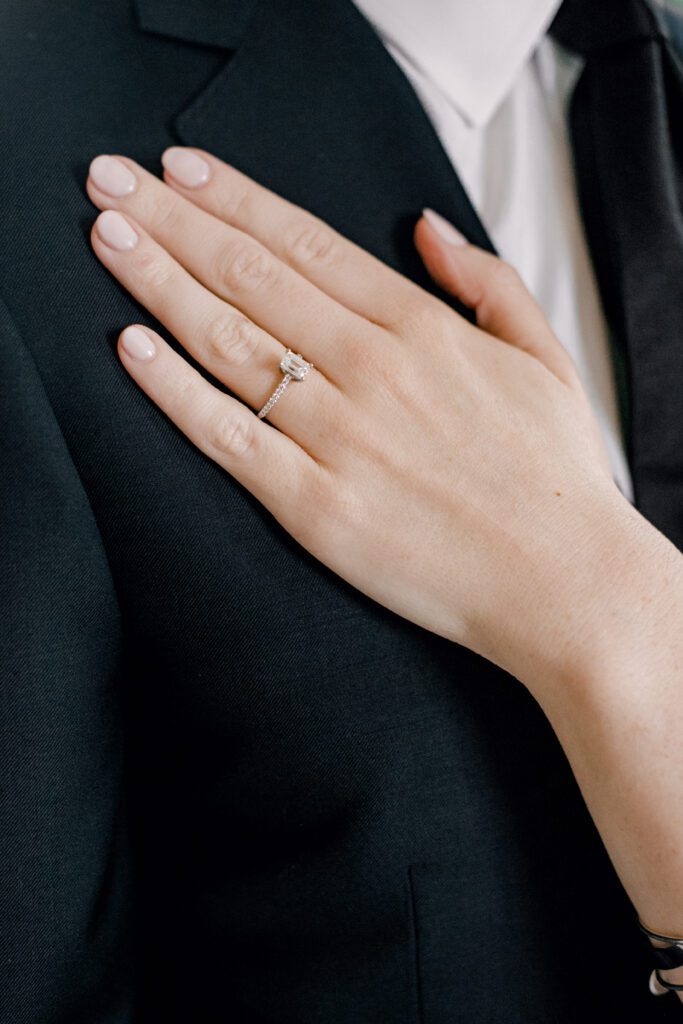 In order to keep the ring hidden, Robert wore the box socks which helped to conveniently hide the ring from Alyssa until he was ready to propose. Now that it is time, Robert got down on one knee and pulled out the hidden ring box from his socks and pops the question. After Alyssa says yes, the photographer captures this precious moment for the couple to remember for the rest of their lives. Robert and Alyssa soak in their time together as a newly engaged couple and listen to the lovely music from the quartet!
Congratulations Robert and Alyssa! Thank you for letting us be a part in this special day!
Proposal Ideas and Planning: The Yes Girls | Photography: Dee Olmstead | Proposal Socks: Box Sock