The Ritz Carlton in Laguna Niguel offers some of the best views ocean views in Orange County.
Due to the breath taking ocean view, the Ritz is the perfect spot for Travis to Propose to his girlfriend, Carter. Travis has been dating Carter for two years and is ready to tie the knot and make that lifelong commitment, so he wanted to make sure that the marriage proposal went flawless!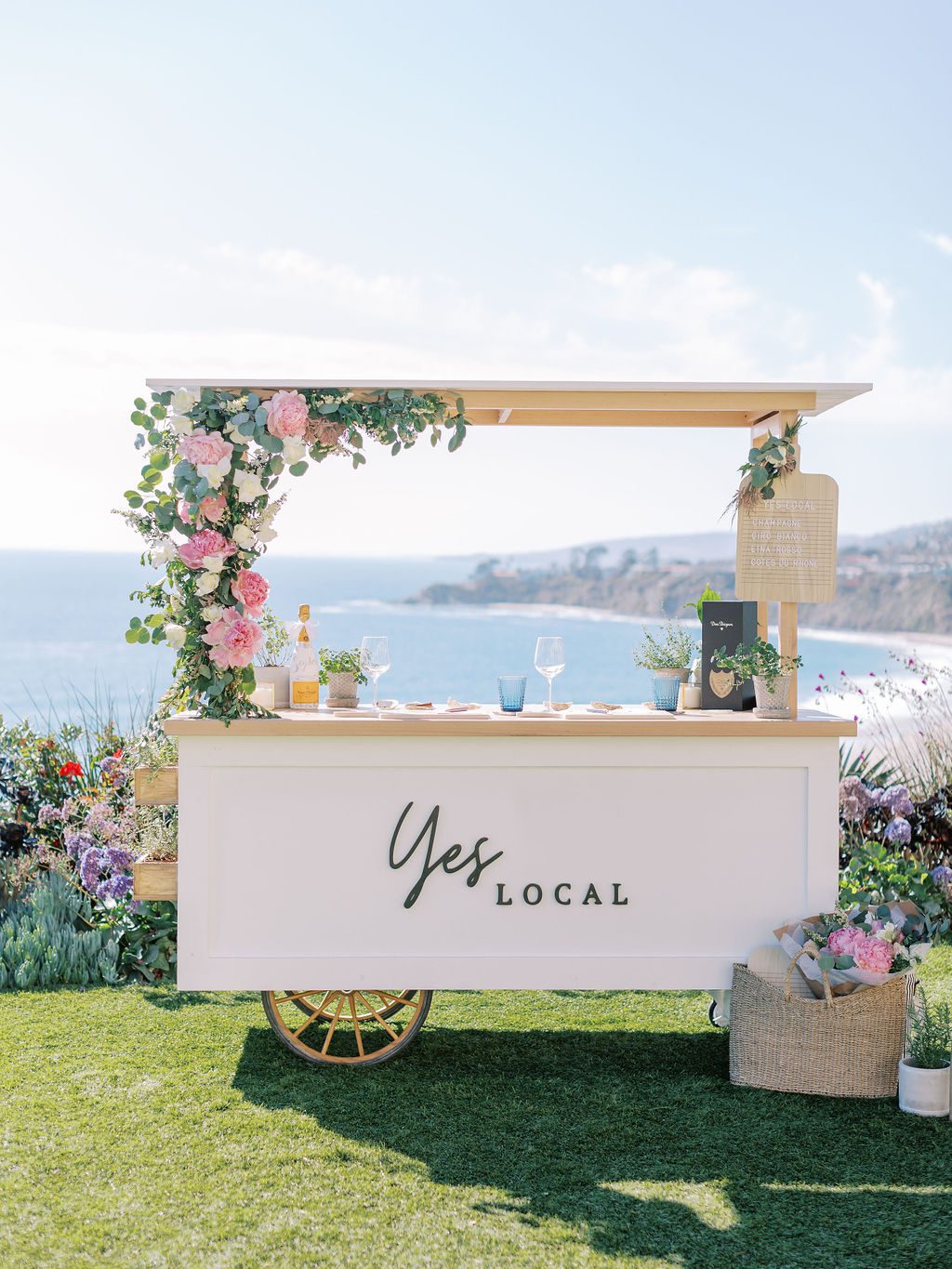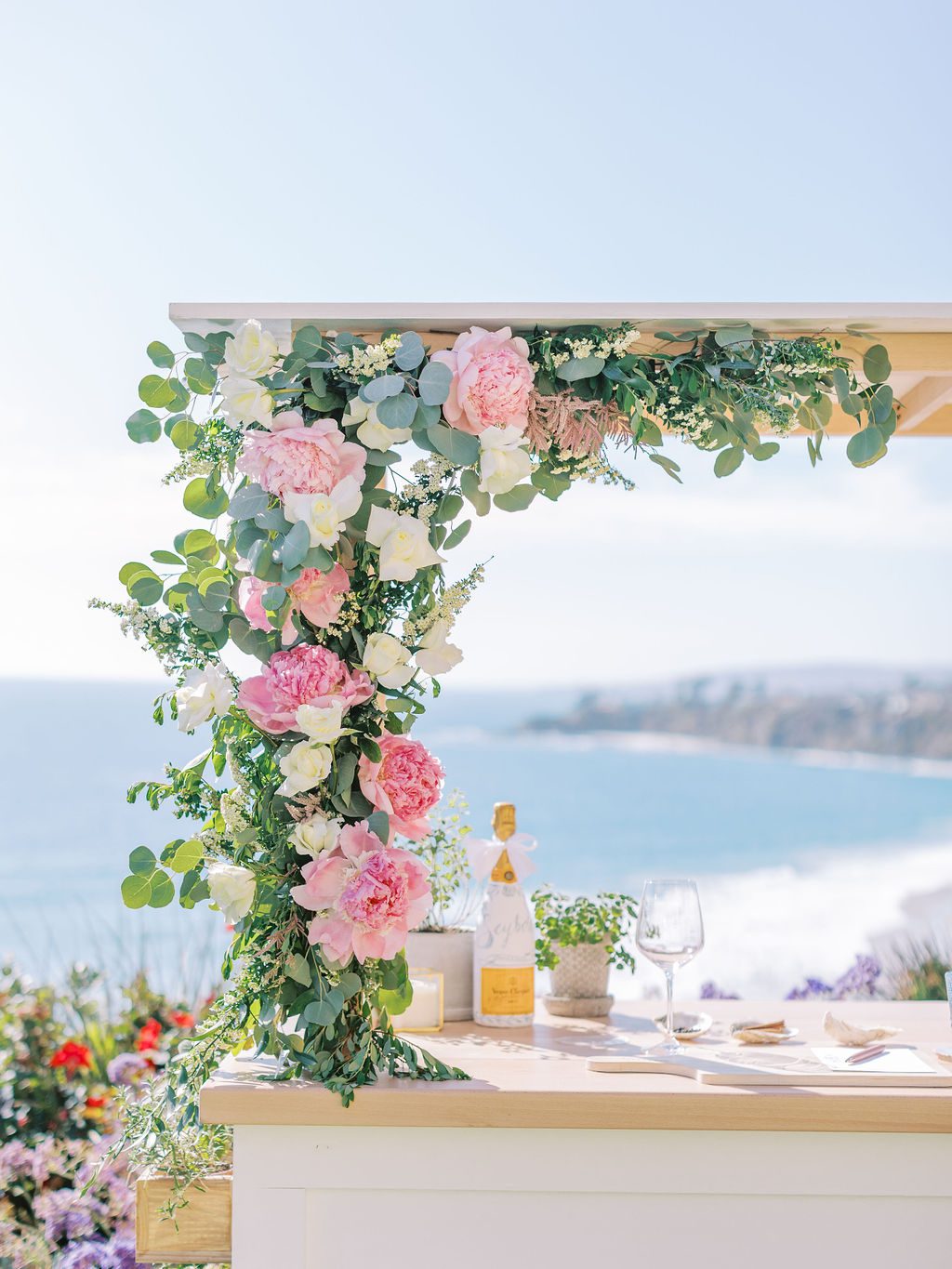 Carter thought she was just going to dinner, but when Travis brought her out to the beautiful lawn overlooking the ocean and all of Dana Point, she was absolutely shocked! Carter saw the white rose petals covering the lawn in a heart shape, next to the Yes Local Wine Cart decorated in pink florals and eucalyptus, and she knew that this was all for her.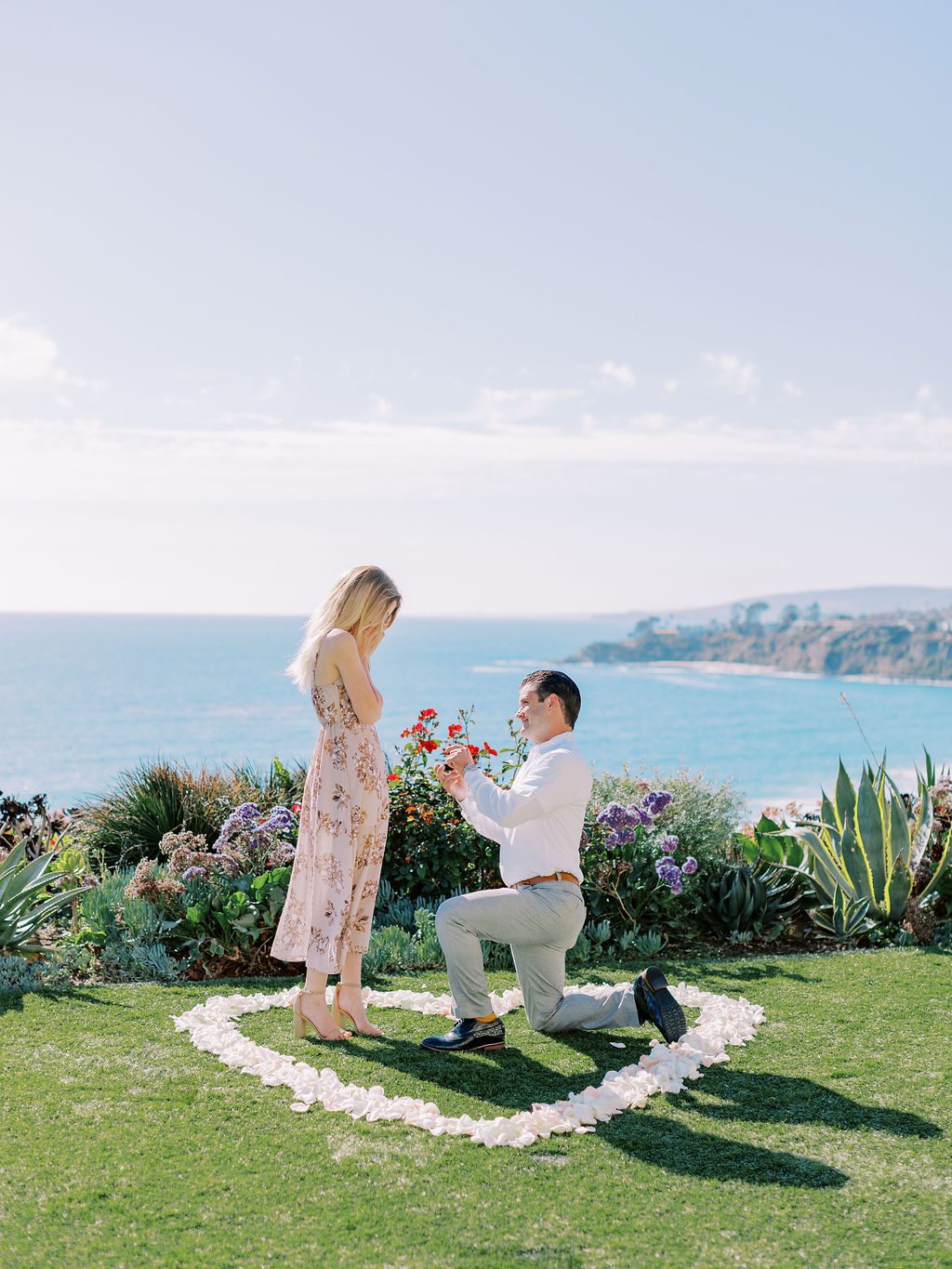 At this moment, Travis got down on one knee and asked Carter to marry him! After Carter said "Yes!" the couple celebrated by drinking champagne and enjoying a private session with a sommelier showing them the perfect wine and food pairings. The couple took some time relaxing and enjoying the stunning views of the water.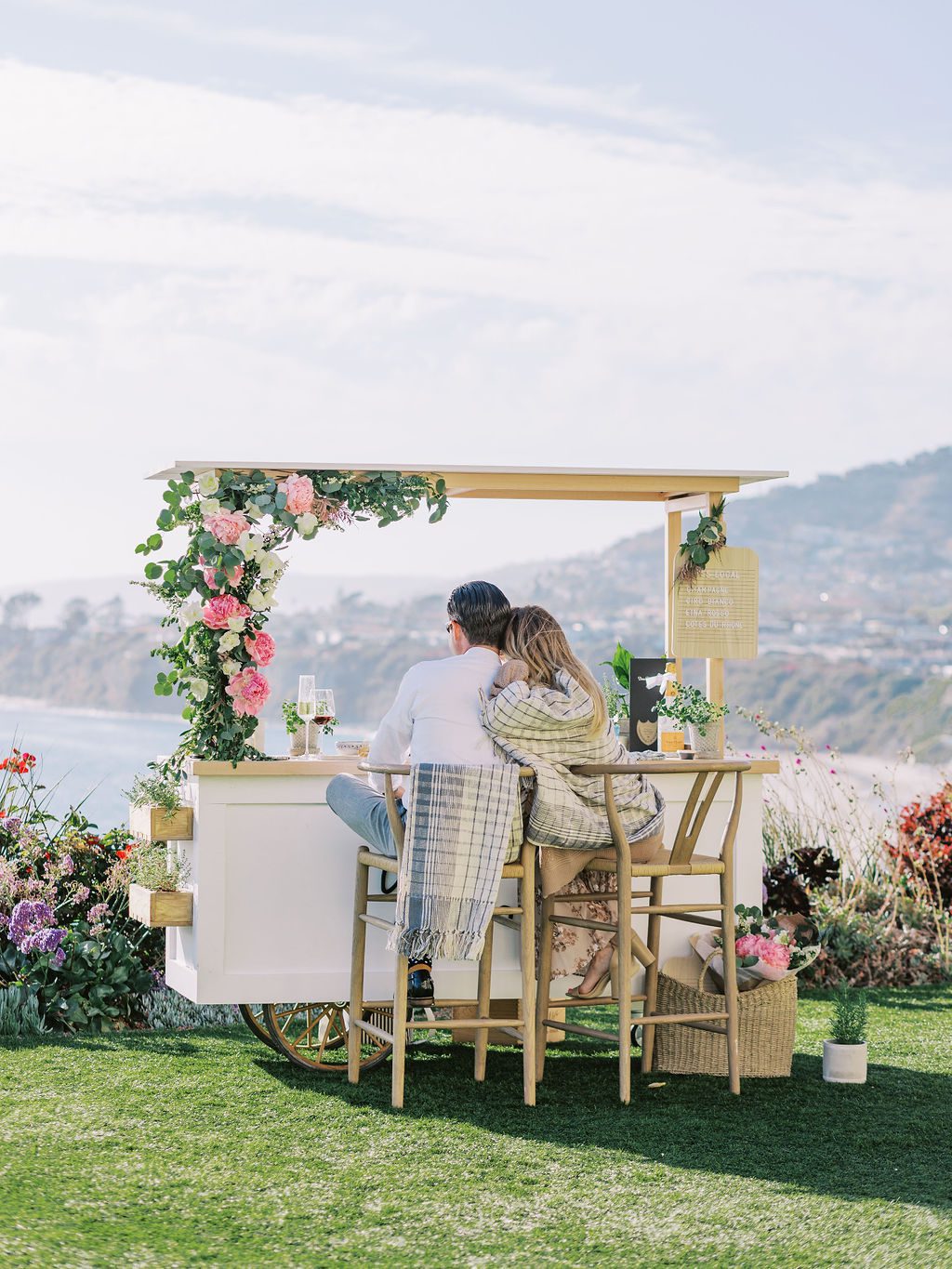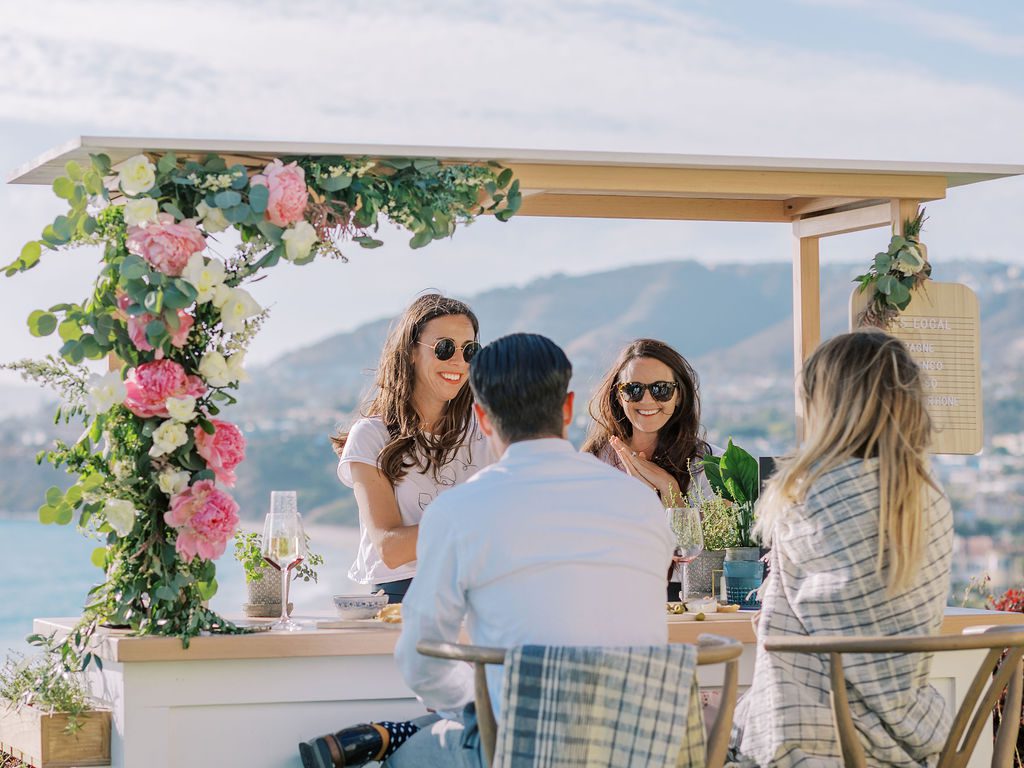 For this proposal we used Yes Local, a unique wine and food tasting experience. This Allowed for the couple to have a completely private proposal and get to enjoy the views while experiencing a luxury wine tasting just the two of them.
If you are located in the Orange County area you can check out Yes Local and utilize this amazing cart for more than just a marriage proposal! Yes Local can be used at weddings, birthday parties, date nights, and many other events!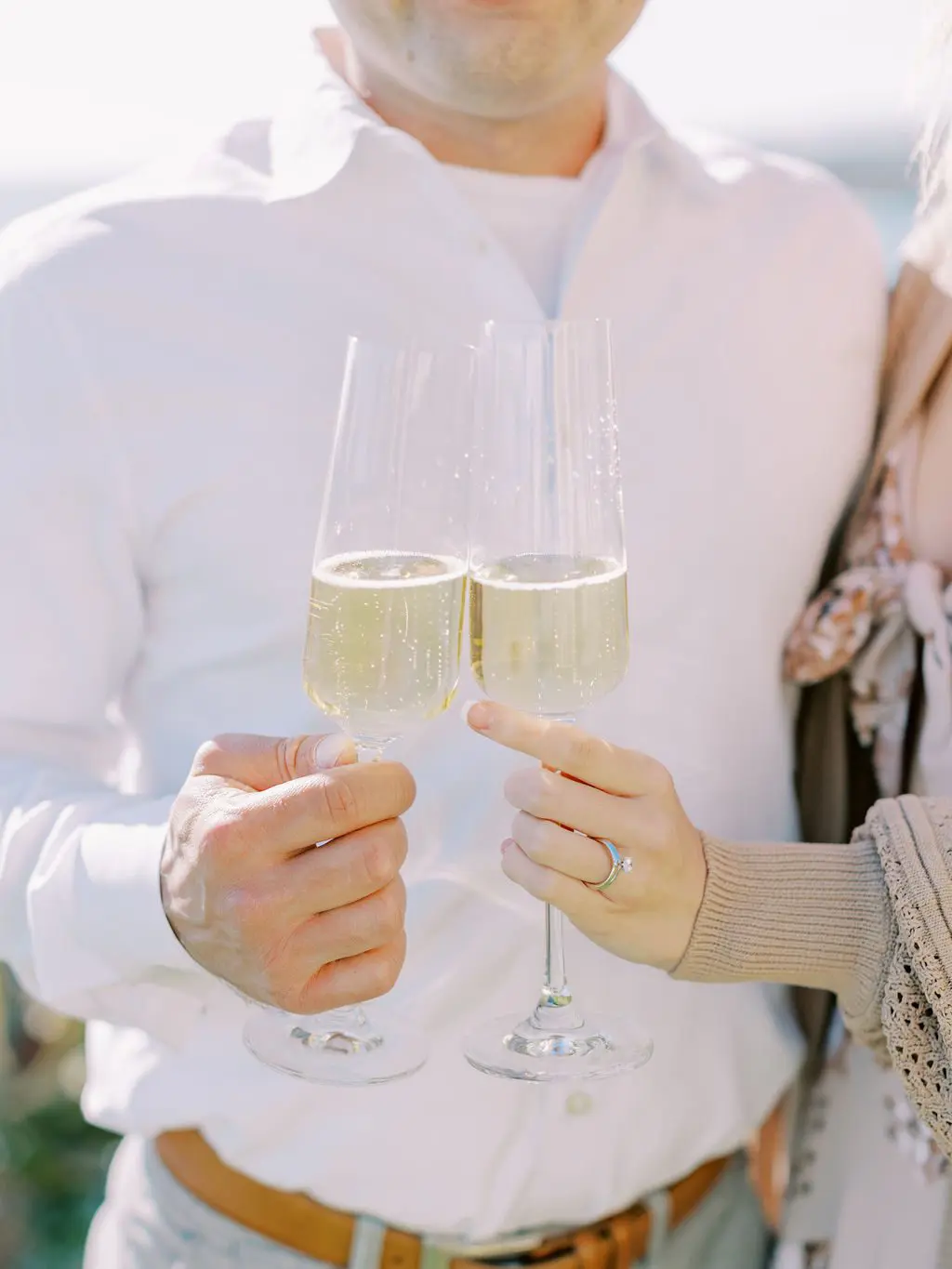 Congratulations Travis and Carter on your engagement! Thank you for letting us be a part of your special day!
Proposal Ideas and Planning: The Yes Girls Photography: Madison Ellis Photography | Proposal Socks: Box Sock