We of course love sharing proposal ideas but we are also suckers for cute date/gift ideas. No girl will turn down a beautiful bouquet of flowers, but why not throw in a little extra this Valentine's day?  The best part is, it won't empty your wallet! Here are a few Valentine gifts…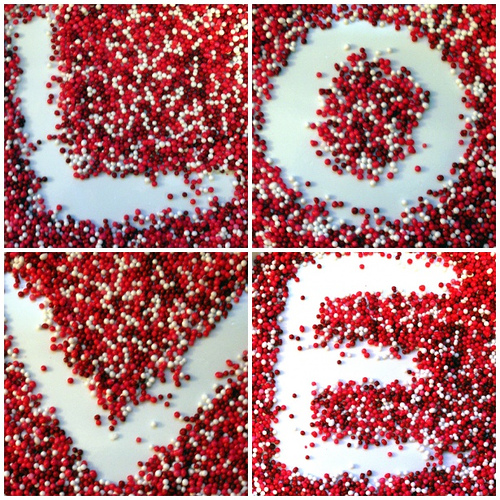 1. Put together a slideshow of your favorite photos and songs to compliment the memories.  You can add your own commentary or some written words in between photos to declare your love.
2. Married? Instead of buying her a chick flick, why don't you watch your own? Make dinner and enjoy eachother's company while you two watch your wedding or engagement video.

3. A spa day is always a perfect gift but if you can't afford it, no worries, create your own spa.  Set her up with a nice bubble bath, surrounded by flower petals, candles and some mimosa. Let her just relax and when she is done, invite her downstairs for dinner or perhaps a massage to complete her spa day.

4.  If you plan on getting her flowers, instead of just sending a card, attach a note for every flower you send her. On each note, write one thing you love about her. The more specific the better!
5. Find her To-Do list and take care of it for the day. Pick up her groceries, fill up her gas tank, bathe her dog, wash her car, bring her favorite coffee/tea drink, pack her a lunch for work, etc. You get the picture.  Leave little notes everywhere for her to find when you complete her To-Do list. For example, if you picked up her favorite drink, leave a post-it note on her drink cup.
More thoughtful proposals, dates, and gift ideas to come.
Love,



Want to create her dream marriage proposal? We have the perfect way. Contact The Yes Girls to get started on your personalized marriage proposal, wedding plan, vow renewal, anniversary or date night today! We're so excited to work with you!