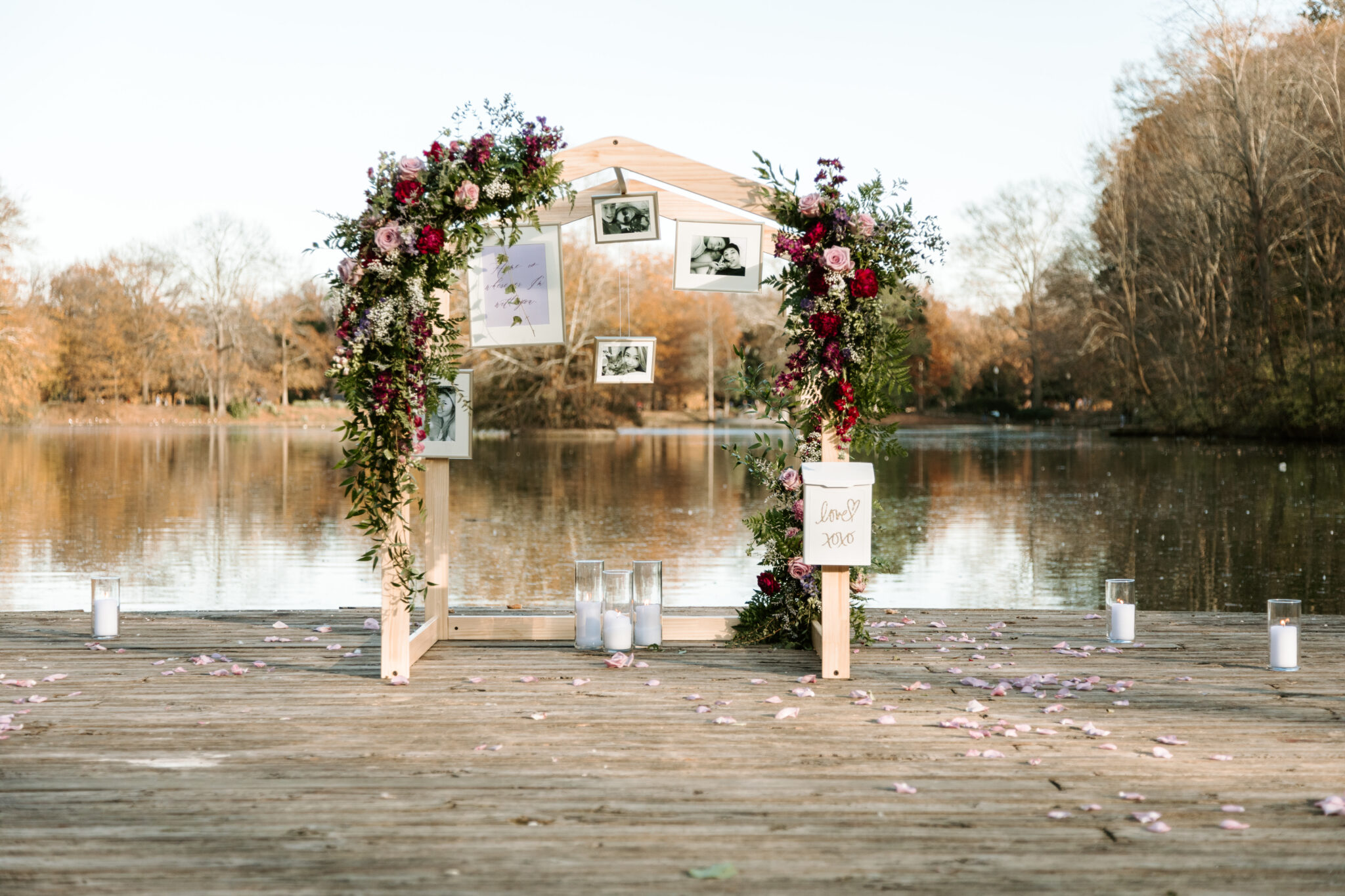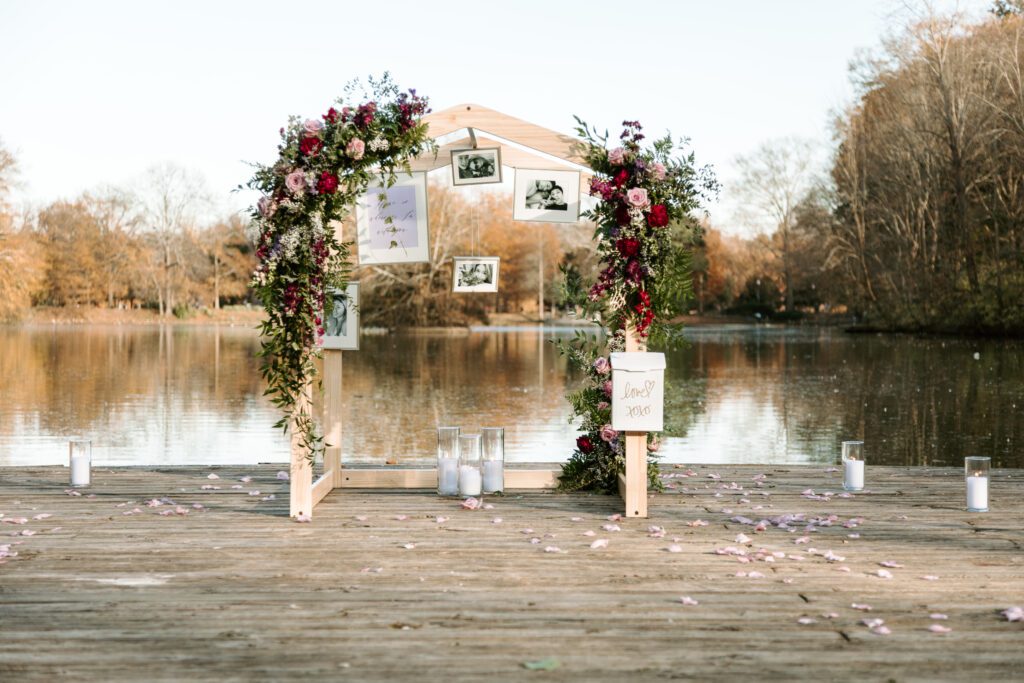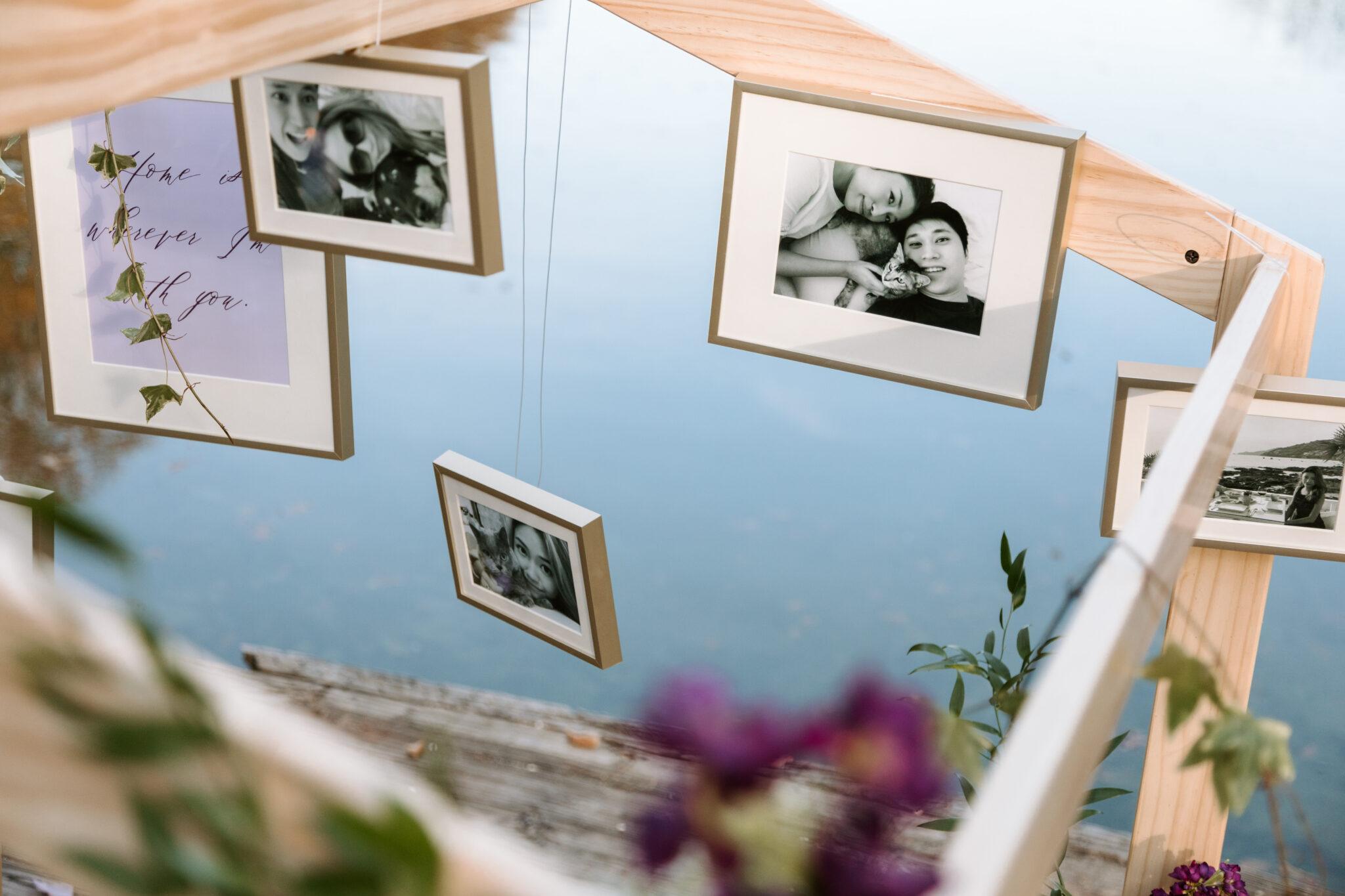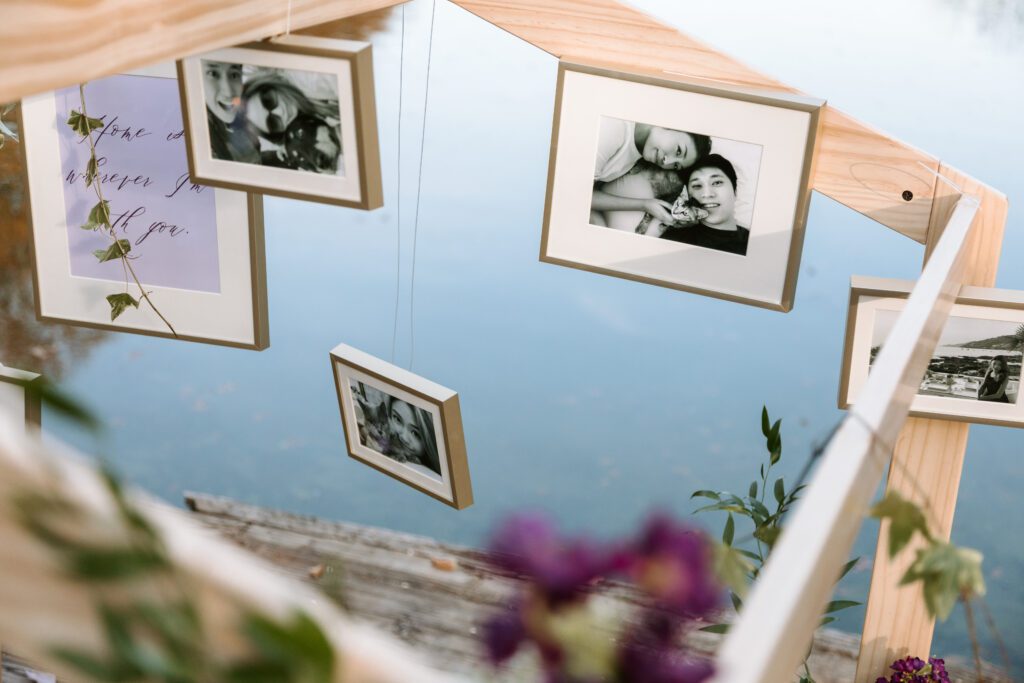 We are still reliving this darling To Build a Home Proposal that took place in Atlanta, Georgia. Edgar came to us wanting to propose to his lovely girlfriend Alison, in a way that was authentic, romantic and would completely take her by surprise.
As Edgar and Alison were out on a night stroll in a beautiful park, they conveniently stumbled upon a dock that was lined with glowing candles. At the very end of the dock sat a 4-foot wooden house structure covered in beautiful growing vines and luscious purple flowers. Hanging inside the house was an assortment of gold frames that included various pictures of Alison and Edgar, along with their adorable pets. Among the gold frame photos, hung a custom sign, "Home is wherever I'm with you". This phrase was very significant to the couple's relationship because they spent a majority of their time long distance. Edgar and Alison had to be very intentional by planning regular trips and visits in order to see each other. Some of their incredible adventures and memories took place in Bali, Singapore and Hong Kong, just to name a few, so it is very important that we highlighted this in the proposal. The final touch that made the house complete was a cute, white mailbox that hung at the entrance. One of Alison's dreams in life is to build her own custom home and Edgar gave her a little taste of what that would look like one day!
Shortly, after the couple admired the beautiful setting, Edgar got down on one knee and popped the final question. To say that Alison was surprised is an understatement. She was completely blown away by how much thought and effort Edgar put in to making this day something they would she never forget.
Congratulations Edgar and Alison! We are so happy for you!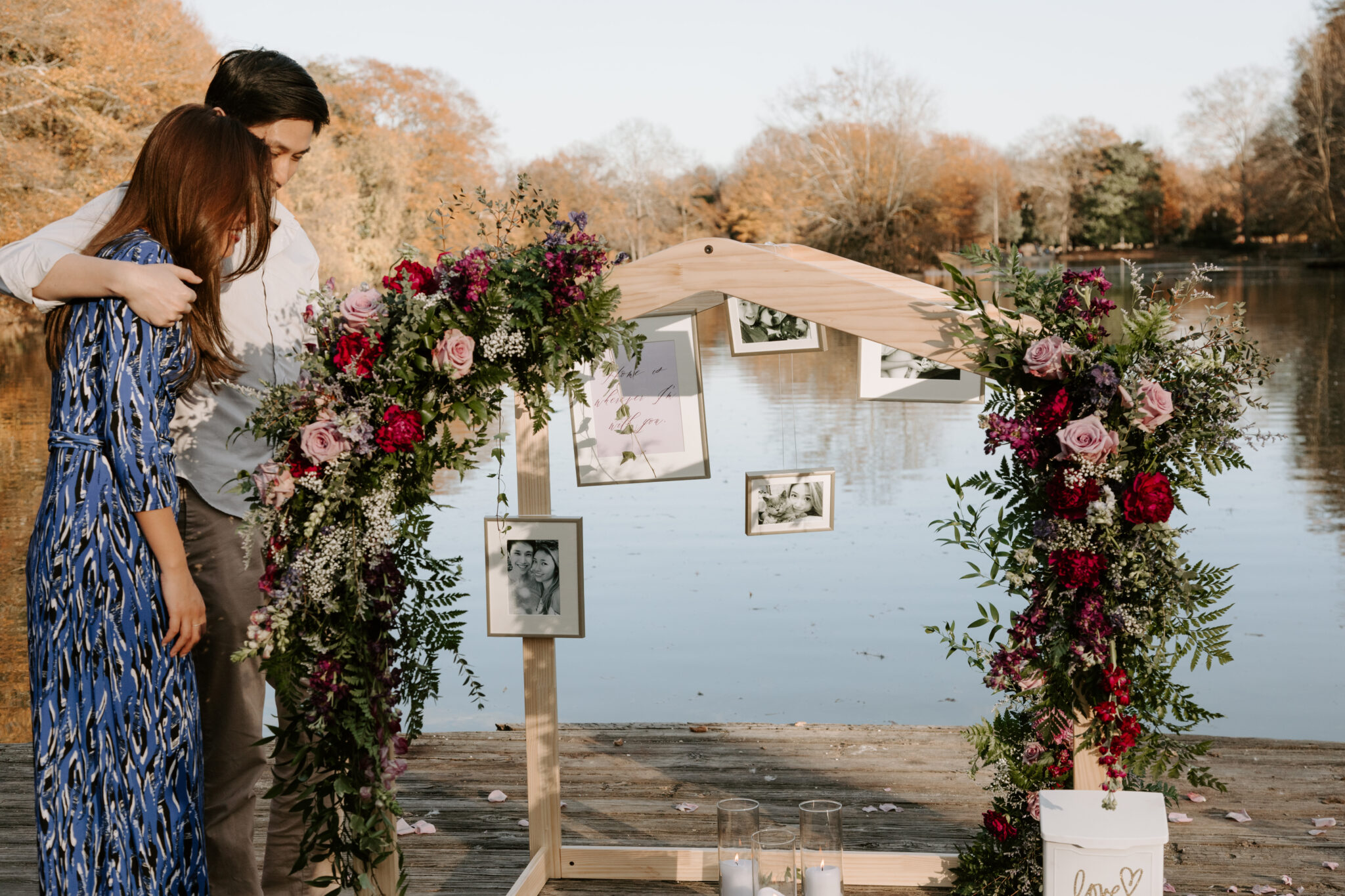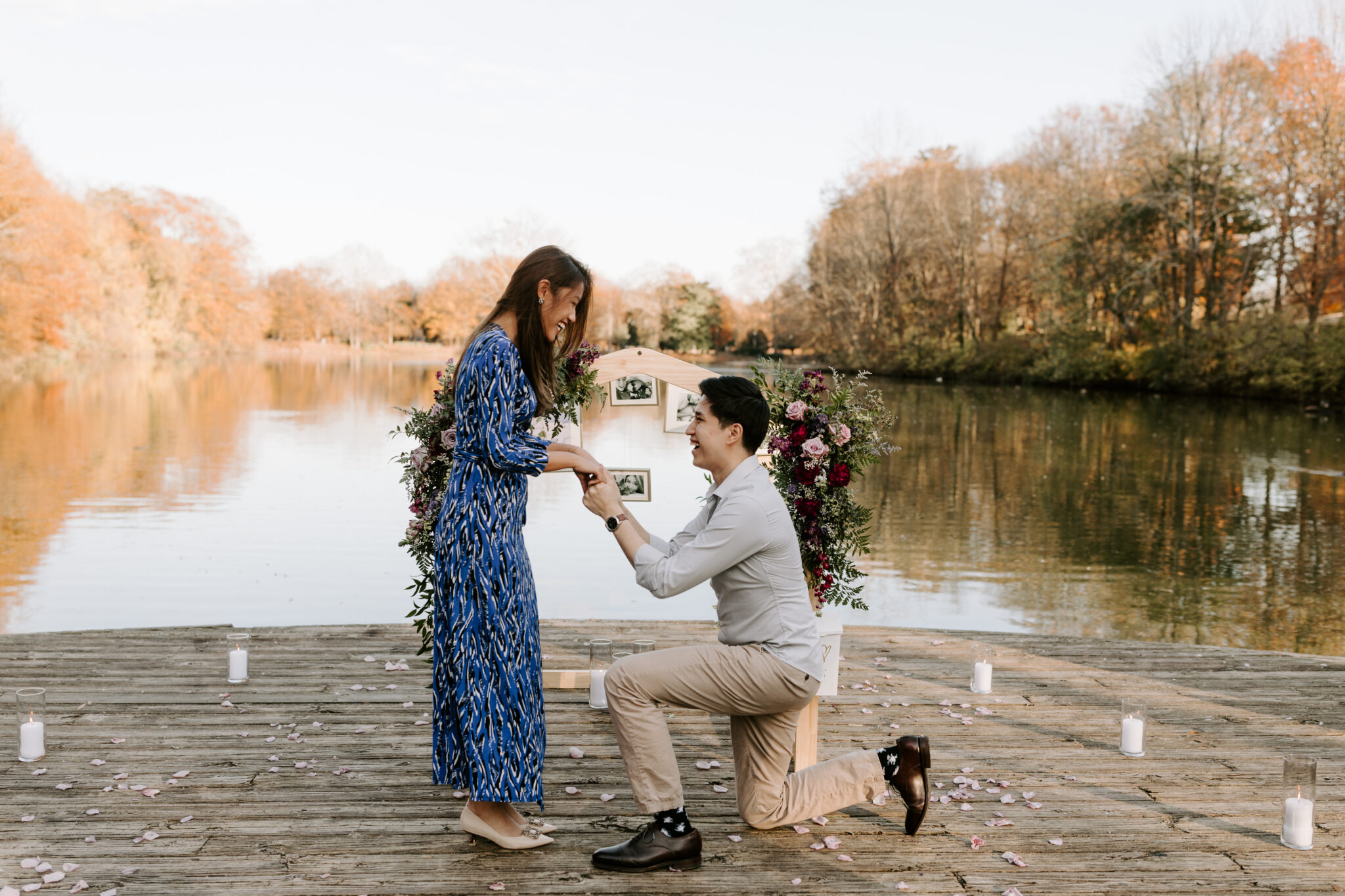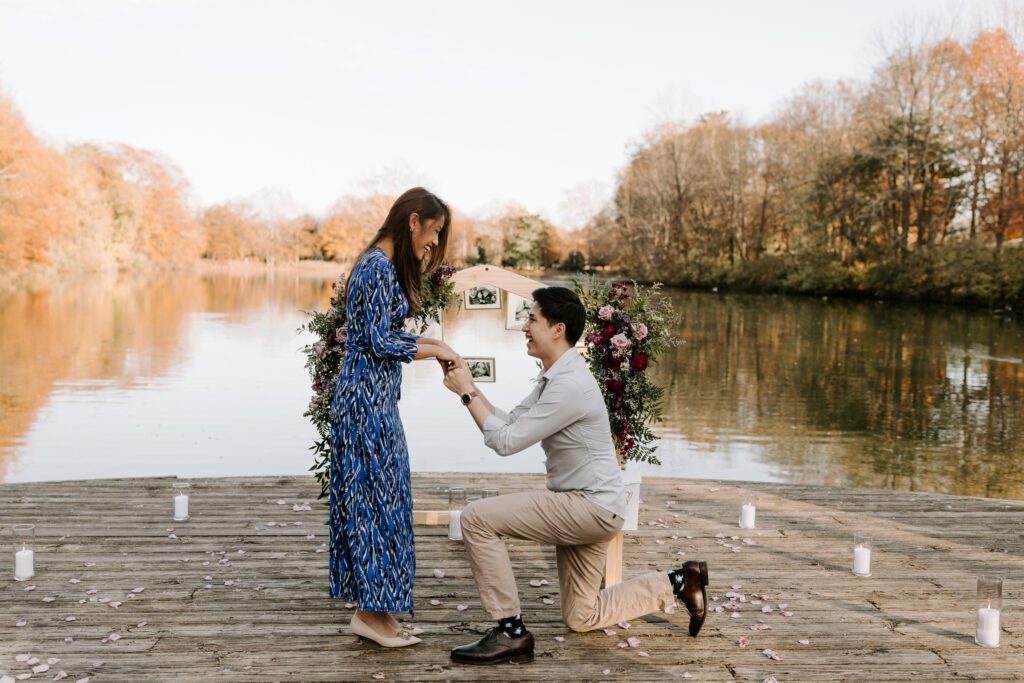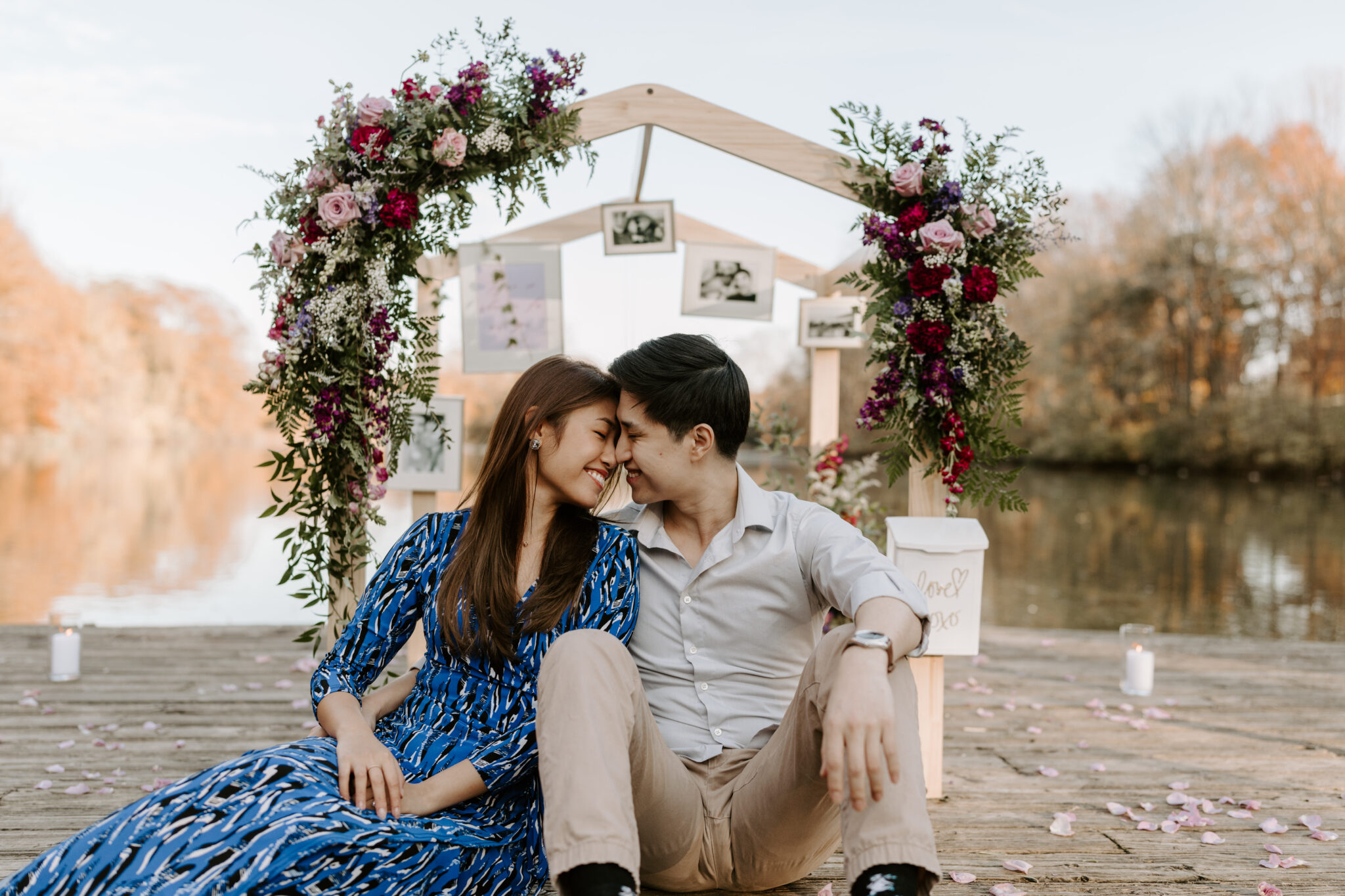 Vendor Love:
Proposal Ideas and Planning: The Yes Girls | Photography: Lana Baughman| Proposal Socks: Box Sock