Since launching 'Yes Local,' the options for marriage proposals in Orange County are limitless.
As marriage proposal planners we always want to provide the most amazing and personalized experience for our clients that we can. 'Yes Local' allows us to bring a gorgeous, luxury cart offering a unique wine and food tasting experience to our newly engaged couples after the proposal and adds an amazing 'wow factor' to any proposal.
Who wouldn't want to enjoy delicious cheese and wine in an intimate setting with a stunning backdrop?! Here are just a few of our favorite spots in Orange County for proposals partnered with Yes Local – an all inclusive marriage proposal set up where couples simply arrive and enjoy!
1. Private Historical Sailboat in Dana Point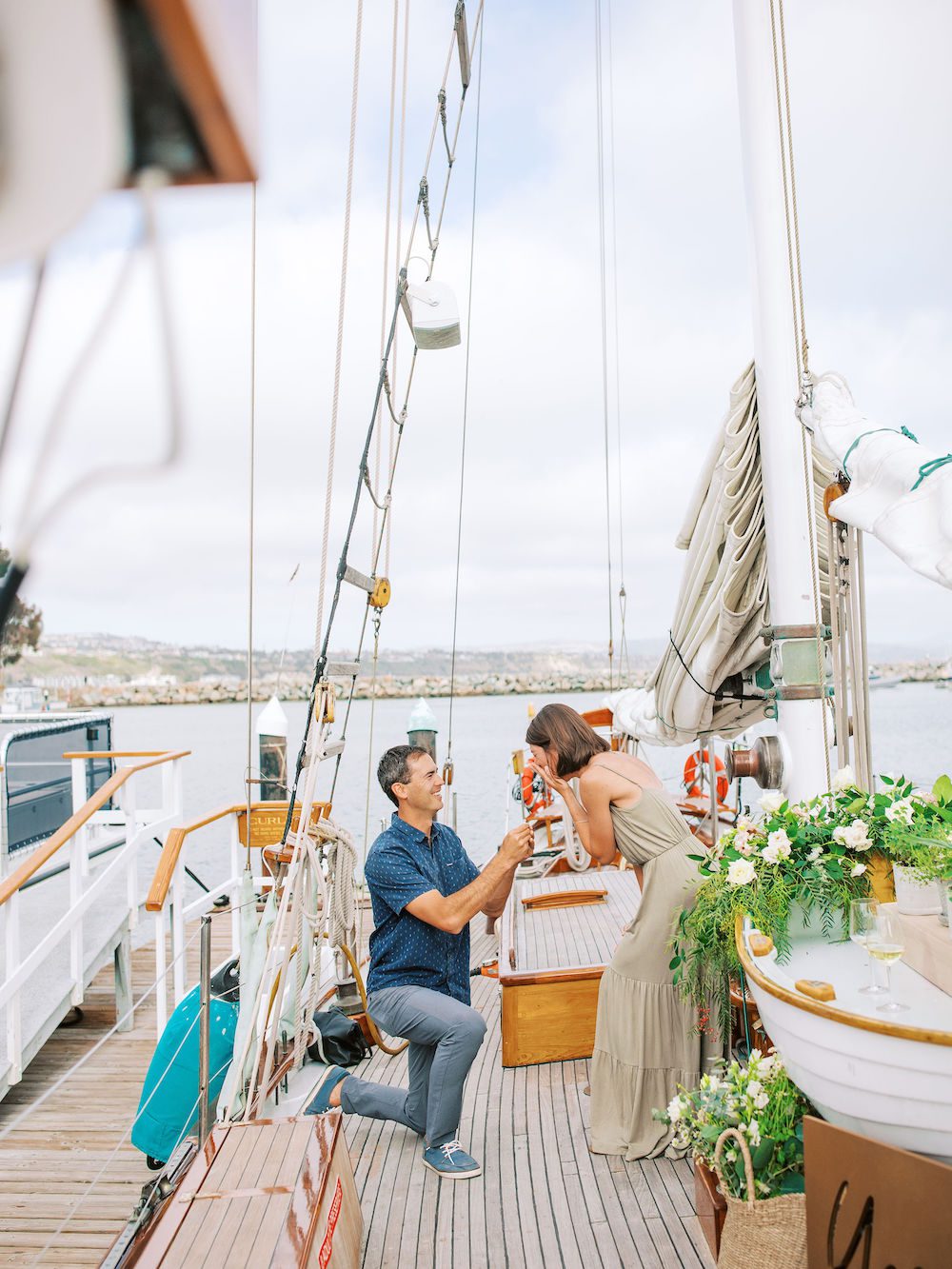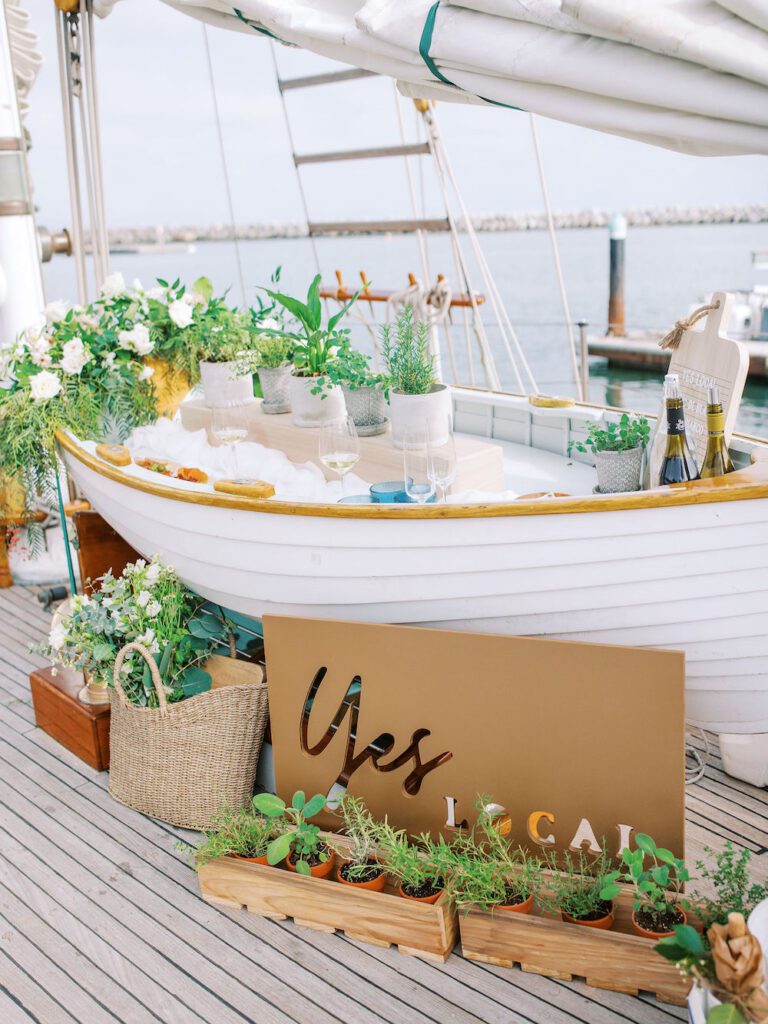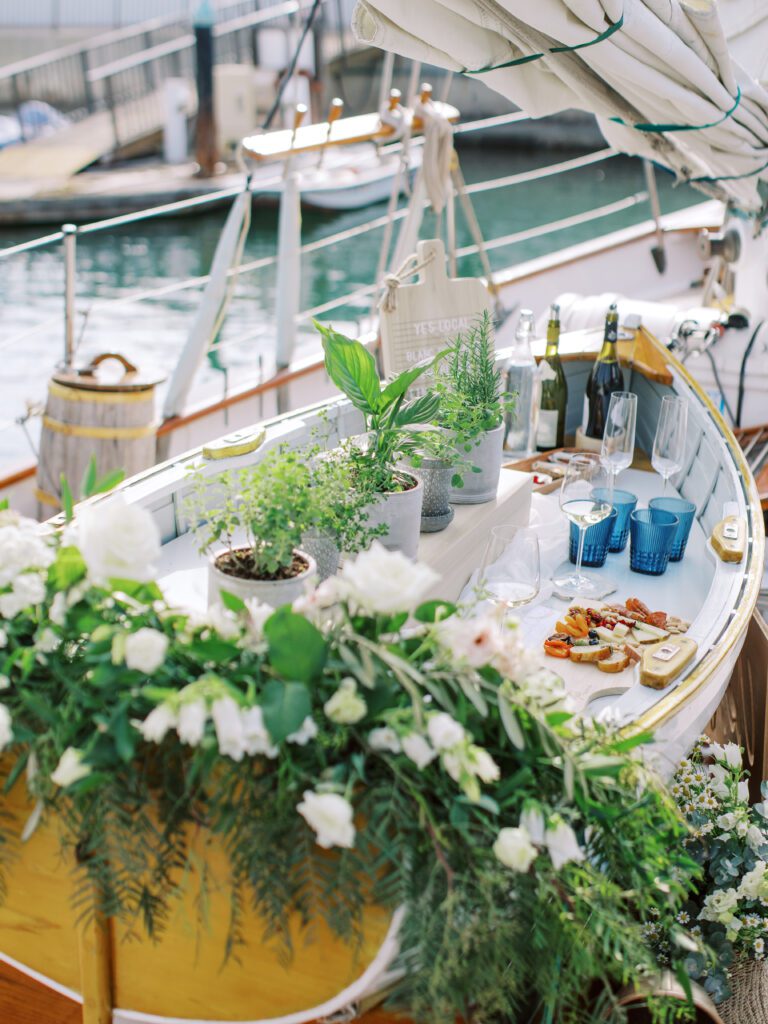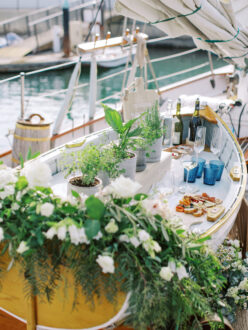 We love this location for anyone who wants to propose on the water. This private historical sailboat is located in the harbor in Dana Point and can be used for proposals or date nights. You and your partner will be able to enjoy a serene ride around the harbor where you can pop the question at any point! This is a great option to really have a private and intimate proposal without others around.
2. Laguna Beach Art Gallery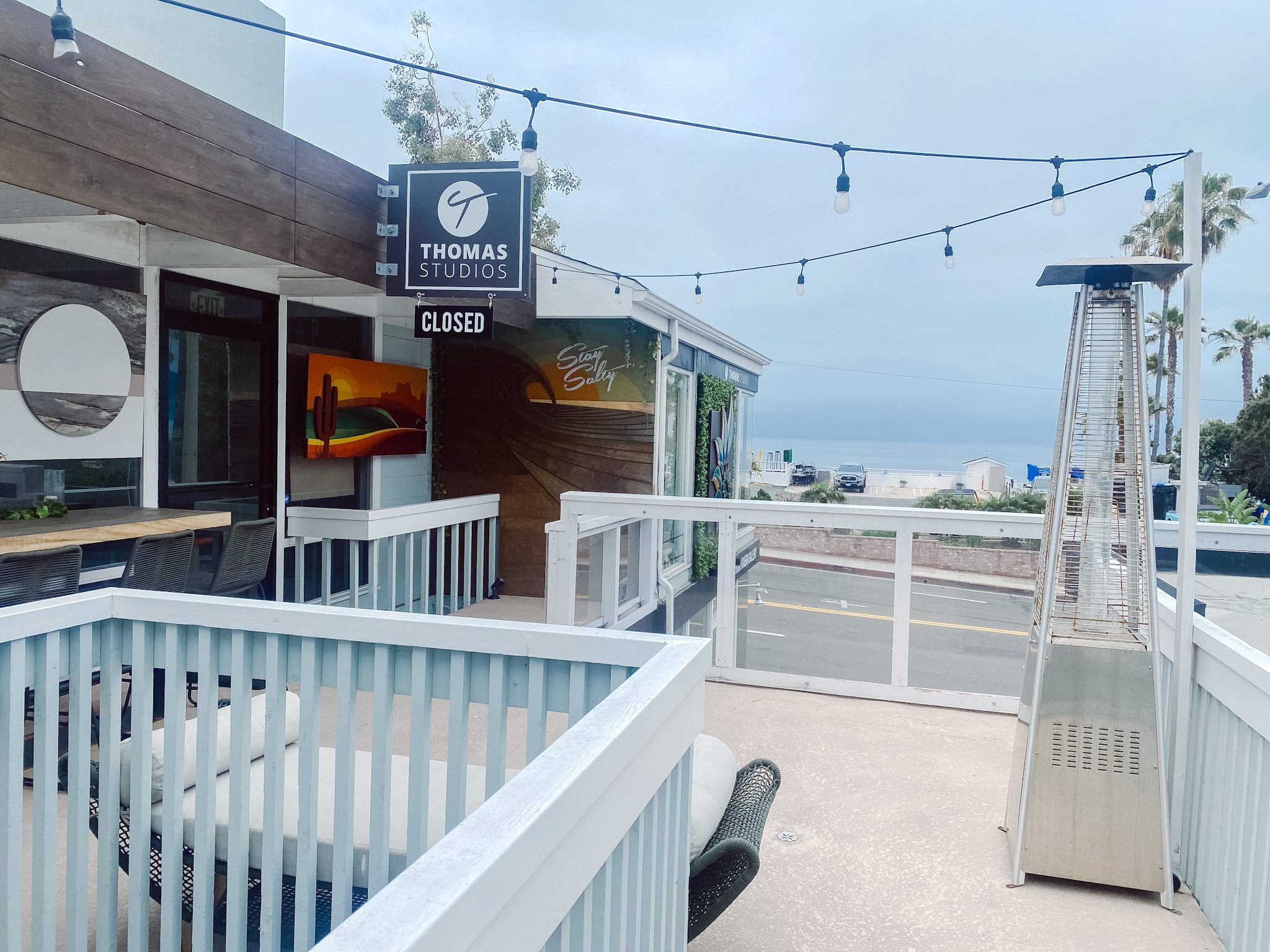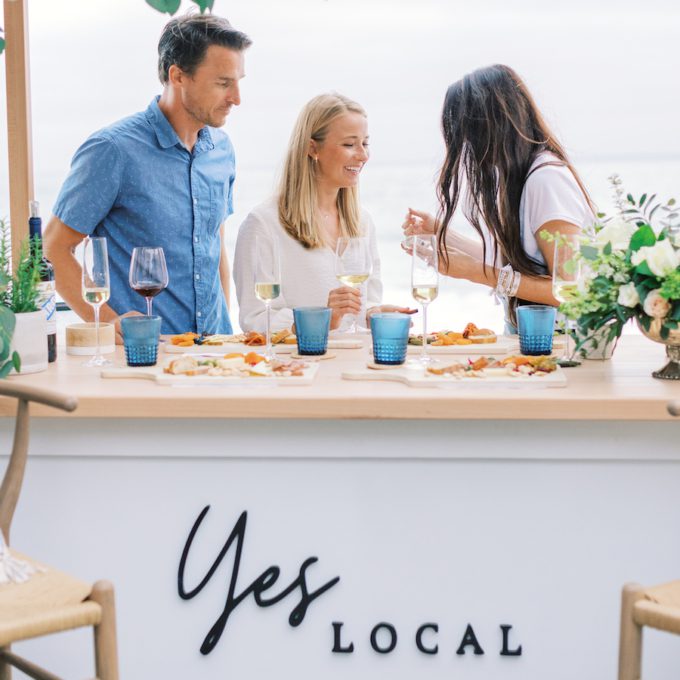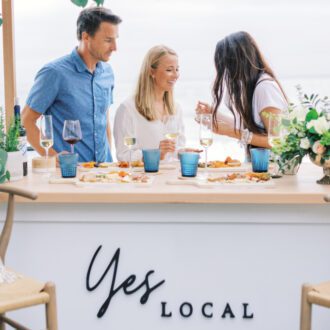 This is a super special location for those couples who appreciate art or just want a coastal view in a private setting. Not only does this stunning location showcase art by numerous local artists, but it offers breathtaking views of the beach in the very desired location of Laguna Beach.
3. Oceanfront Patio in Newport Beach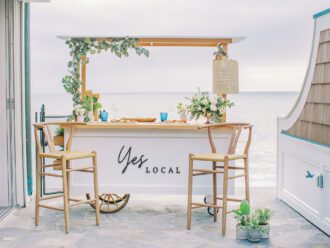 A location like this is absolutely beautiful for a proposal and when partnered with Yes Local it is next level. This location is great because it offers that "on the beach feel," however comes with the feeling of privacy because it is a private residence just for you and your partner.
At any of these locations or when choosing Yes Local for your marriage proposal idea, couples get to experience:
A luxury tasting cart on wheels brought to a stunning Orange County location
A beautiful cart for a memorable proposal set up
A professional sommelier walking them through the pairings of different flavors and wines (we promise you'll learn something new and helpful!)
Making the proposal more than just a proposal. It turns the day into a whole experience that the couple will remember for a lifetime.
Proposal Ideas and Planning: The Yes Girls